Nails
Get the Perfect Look: Short and Long Ombre Acrylic Nails Ideas – Cute Design
Whether you're new to the world of acrylic nails or have been wearing them for years, you've probably seen a variety of designs and colors. But beyond nail art, there's one more thing that acrylic nails can do: ombre! What is ombre? It's a style where one color fades into another in a gradient sort of way. Ombre nails are usually done with gel polish on natural nails. However, they can be done with acrylic too! Here are 20 ideas to get your creative juices flowing.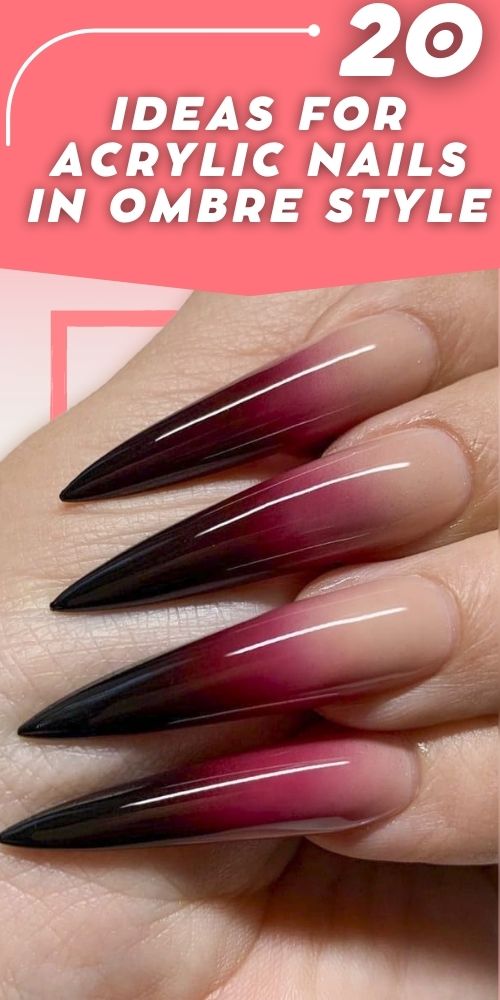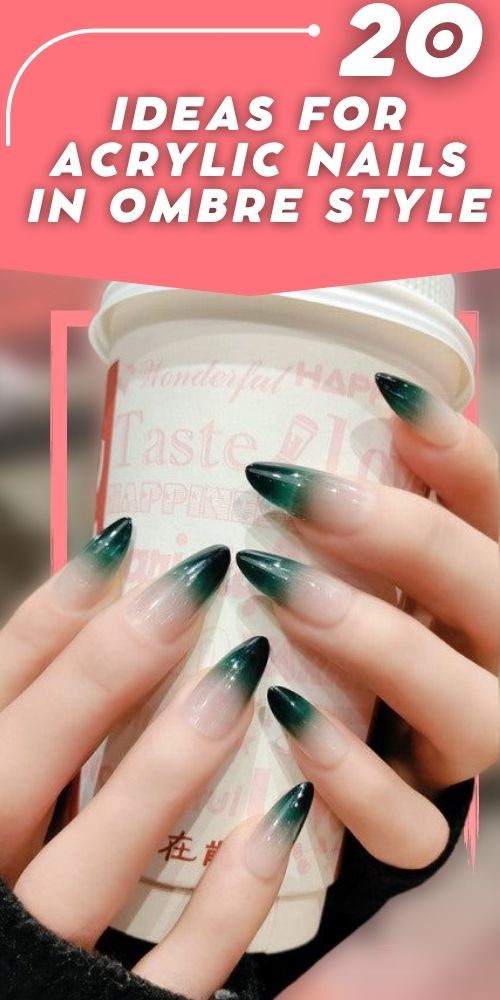 Ombre Acrylic Nails In Neon Shades Of Green
The ombre effect is a beautiful way to add dimension to your acrylic nails. But if you're looking for something a little more eye-catching, neon green may be the perfect color choice.
The vibrant hue of neon green is sure to catch the attention of everyone around you, and it's a great choice for all seasons! If you want some fresh air at the end of winter or early spring, go ahead and wear it then! It can also be used as an accent color in summertime outfits, or even on its own during autumn.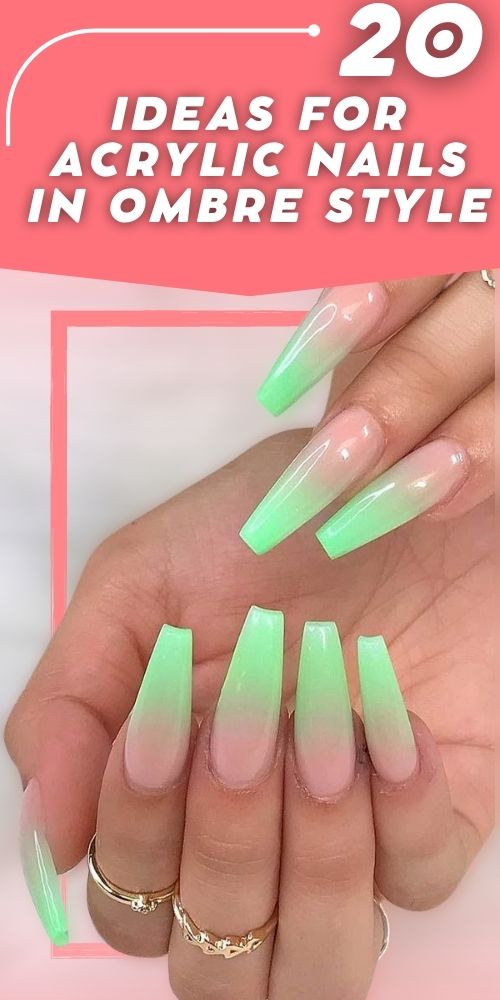 Ombre Acrylic Nails In White Shades – French Manicure
Opting for white nails is a classic look that can be worn with any outfit. The bright and bold colors of an ombre nail, or even a colored polish, can overwhelm your features if you are not careful in how you apply it. White nails are subtle enough to show off your natural nails without overpowering them but still allows you the chance to be creative with nail art designs or even just paint the tips of each nail a different color! If you're looking for something that will complement your outfit and show off your personality without being too flashy, then this may be the best option for you.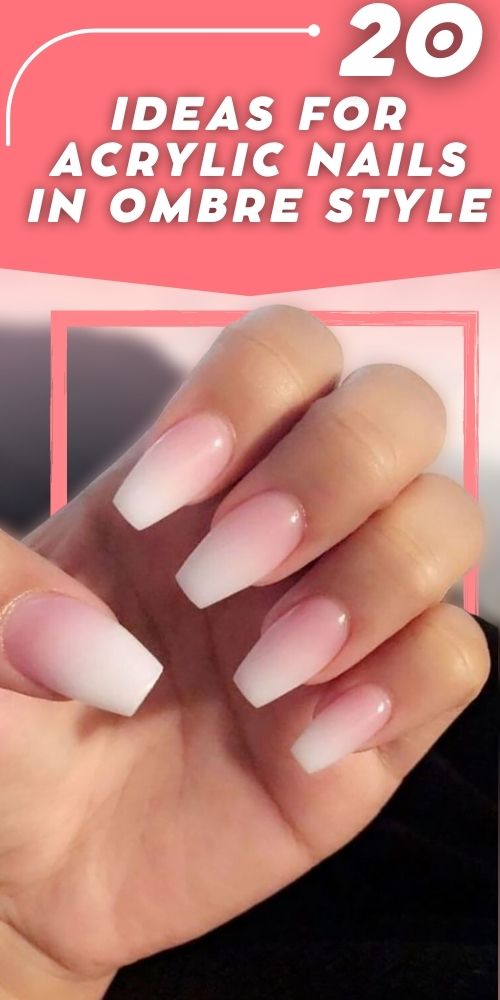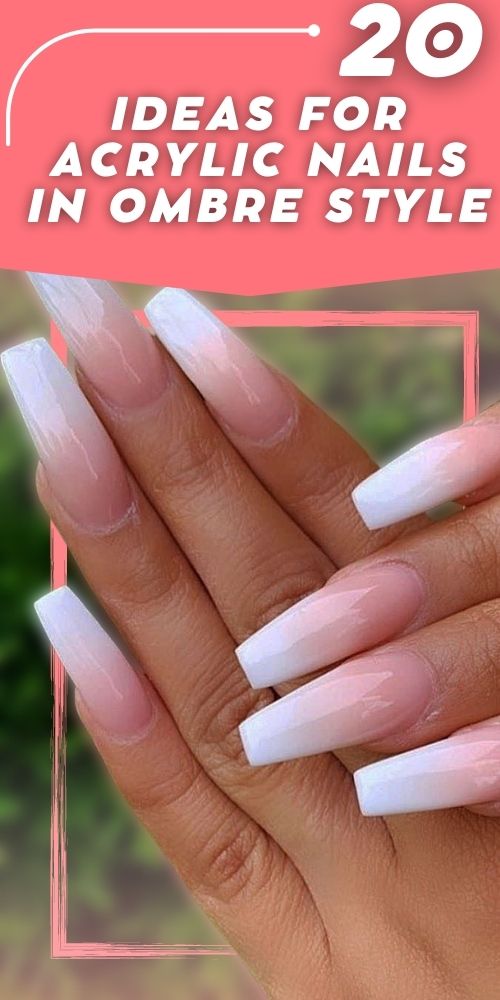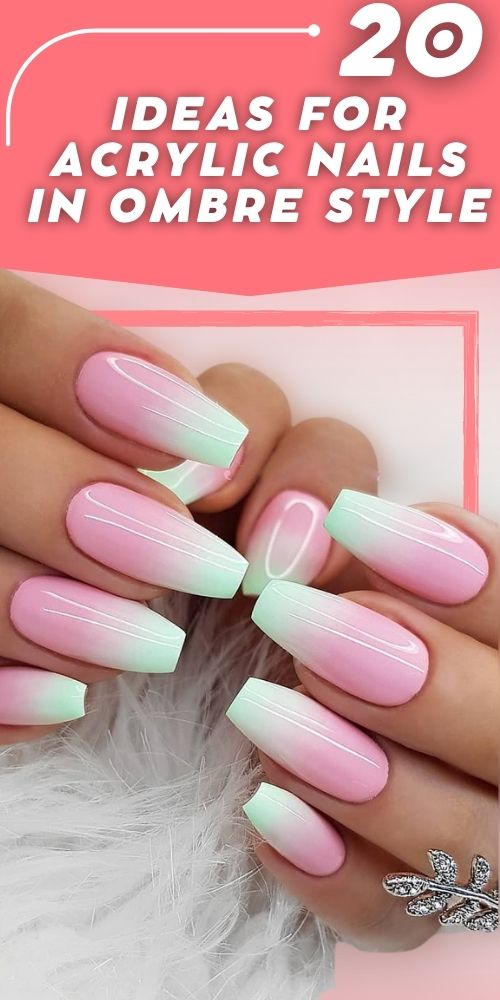 Ombre Acrylic Nails In Orange Tones
If you are looking for something a little different, these ombre nails in orange tones may be just what you need. The design uses a light shade of orange on the tips and a darker shade on the bottom, while using complementary colors in pink shades. You can also opt to use an opaque white color as your tip if you want an extra pop of brightness!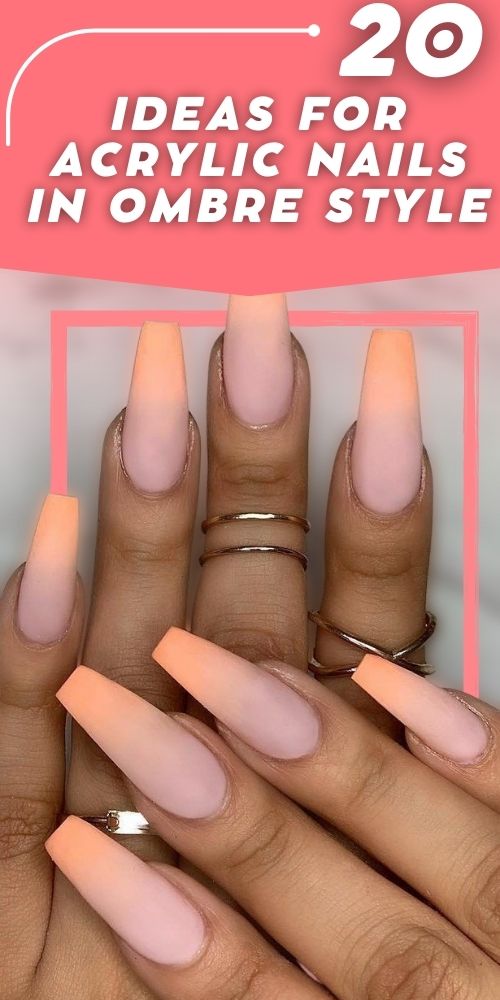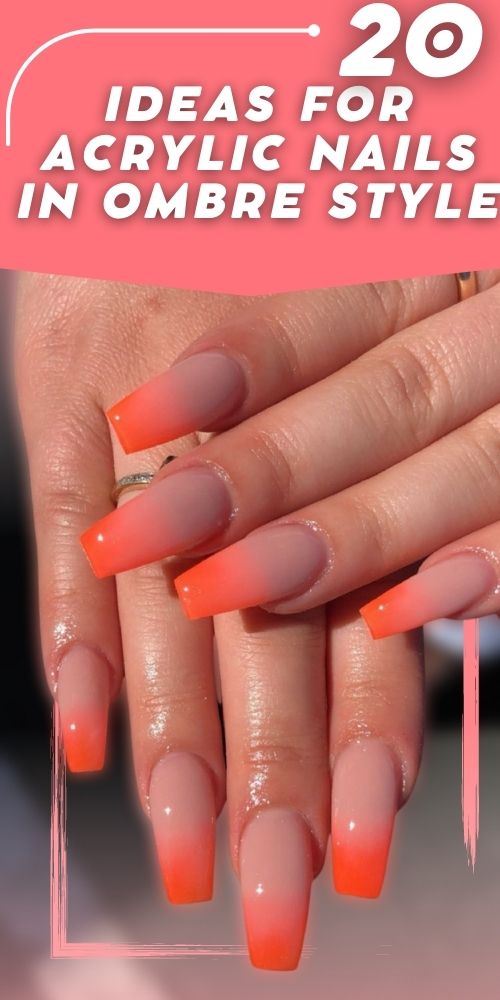 Ombre Acrylic Nails In Pink And Purple Tones
You may also want to use a mix of pink and purple tones. It's a great way to add color to your nails without having to commit to one color or the other. You can also go for light and dark shades, as well as matte and glossy finishes. Another approach is using two different ombre techniques, like one where you apply two layers of contrasting colors on each nail (like matte white followed by glossy black), then another where you paint all your nails with one color and add some tiny touches of another at the tips (like matte hot pink tipped with silver glitter).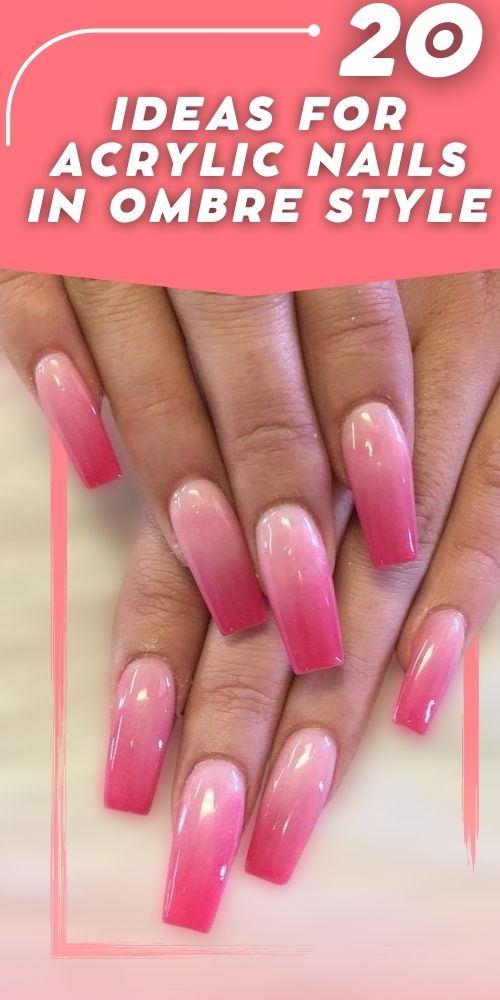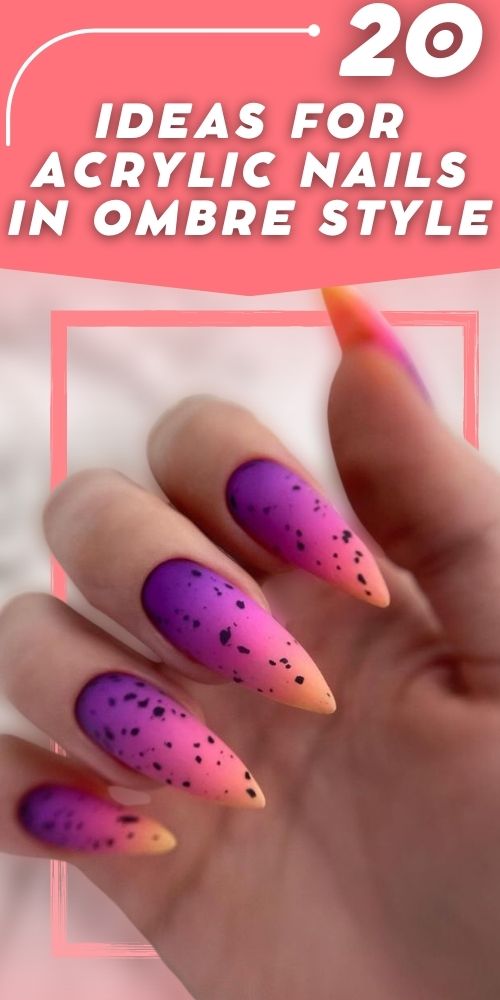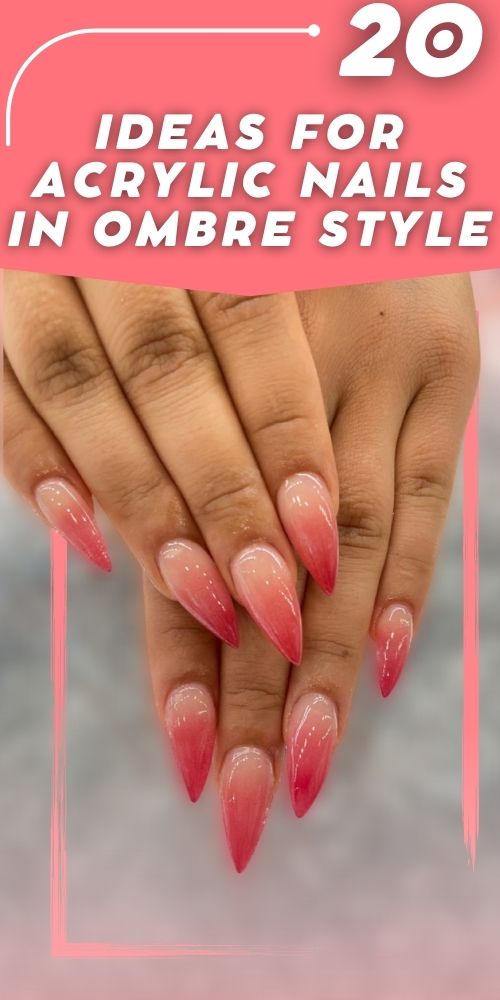 Multicolored Ombre Acrylic Nails
The multicolored ombre acrylic nails are one of the most popular nail designs. They are a great way to add some color and style to your nails.
The colors can be any combination of colors, bright, pastel or muted. The beauty of this design is that it can be customized based on how you want it to look.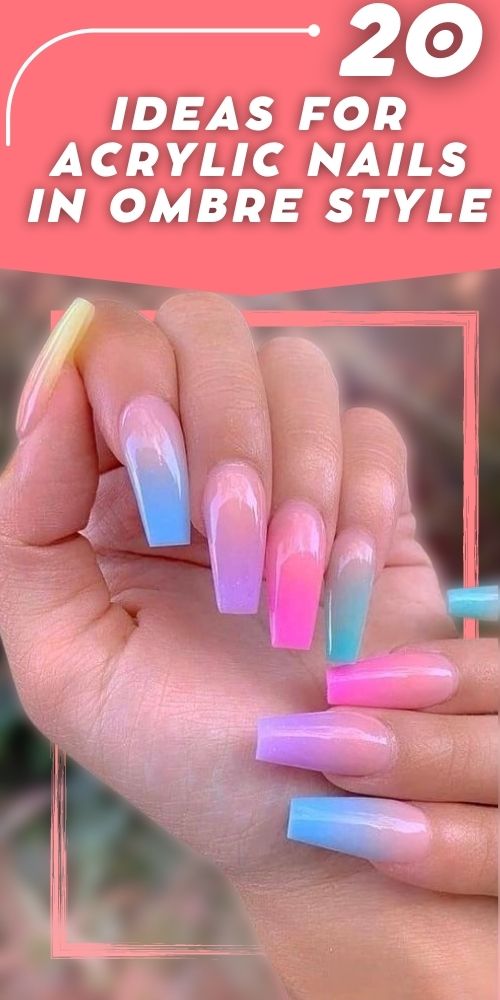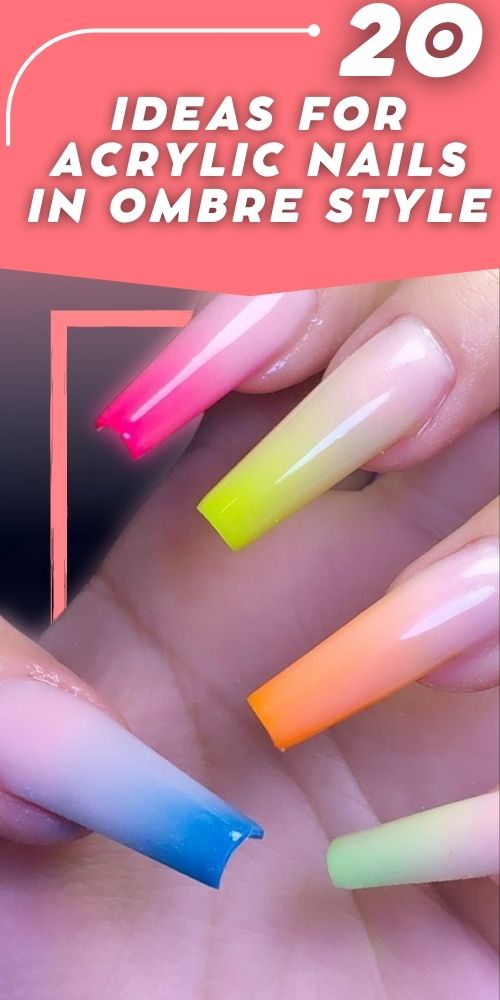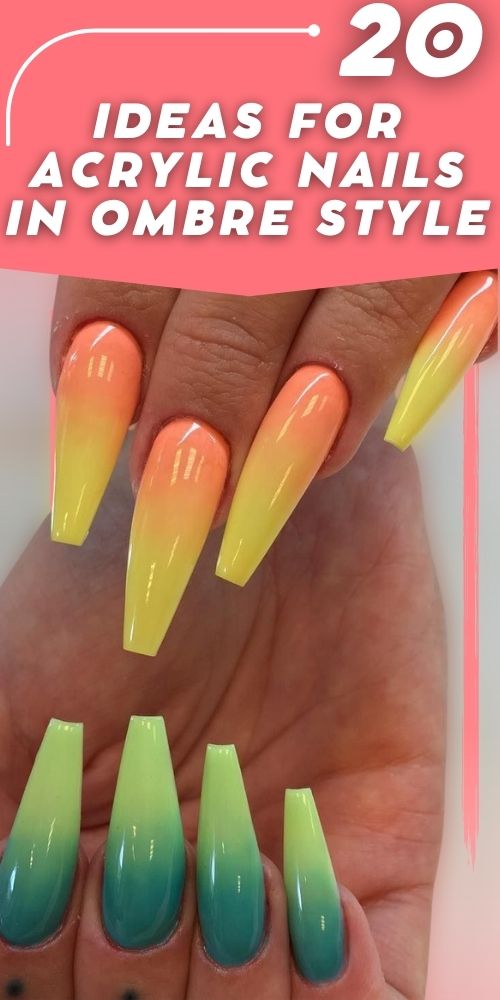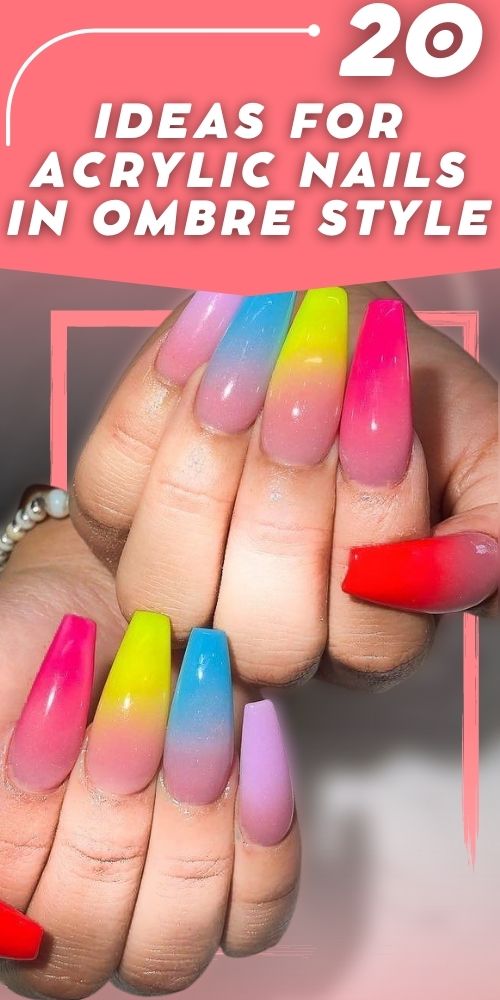 Ombre Acrylic Nails In Gray And Black Tones
Ombre acrylic nails are a popular trend in nail art. The ombre effect is created by using different shades of the same color on your nails. This look can be done with white, black and other colors as well.
When you're looking for ombre acrylic nails ideas, it's important to consider what colors work best for your skin tone and style preferences – especially if you want any variation from the traditional gray or black tones that are so popular right now! If you have fair skin, these four looks will suit your complexion perfectly: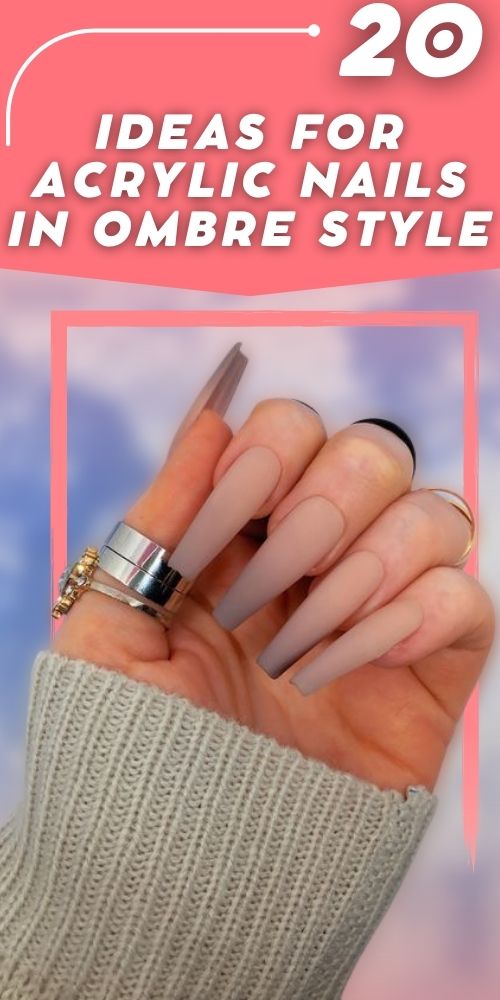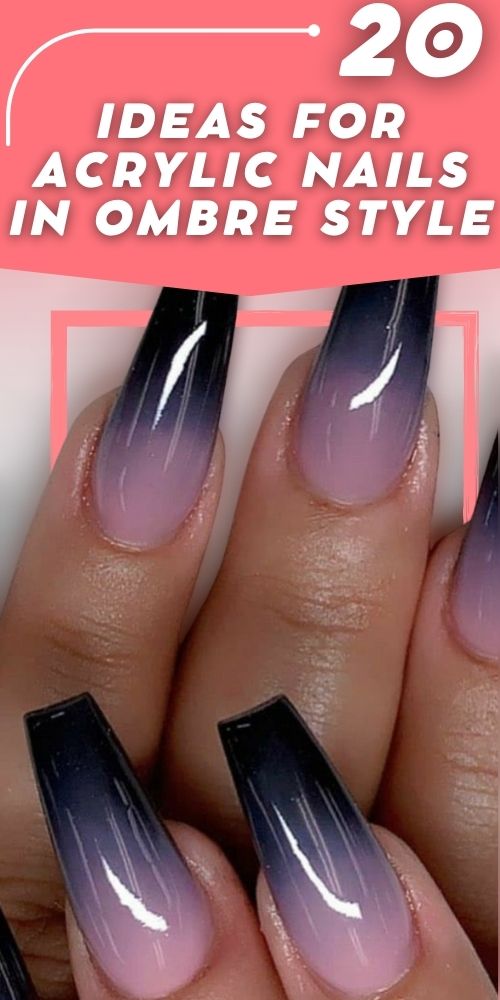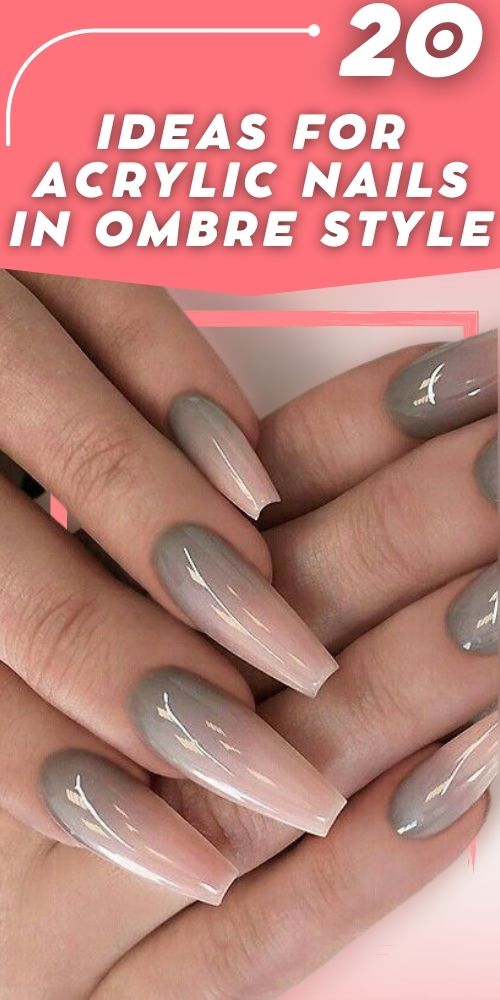 Ombre Acrylic Nails In Blue Tones
Blue is a popular color for ombre acrylic nails due to its versatility. As you can see in the photo above, blue ombre acrylic nails look great on all skin tones and hair colors. The dark color of the nail fades into lighter shades that blend seamlessly with your natural nail color. This gives you pearly blue tips that appear subtle yet stylish at the same time!
If you want a more dramatic ombre effect in your blue nails, consider darker shades like navy or royal blue. These hues are a great way to add some pizzazz to your manicure without going overboard—just remember not to go too dark!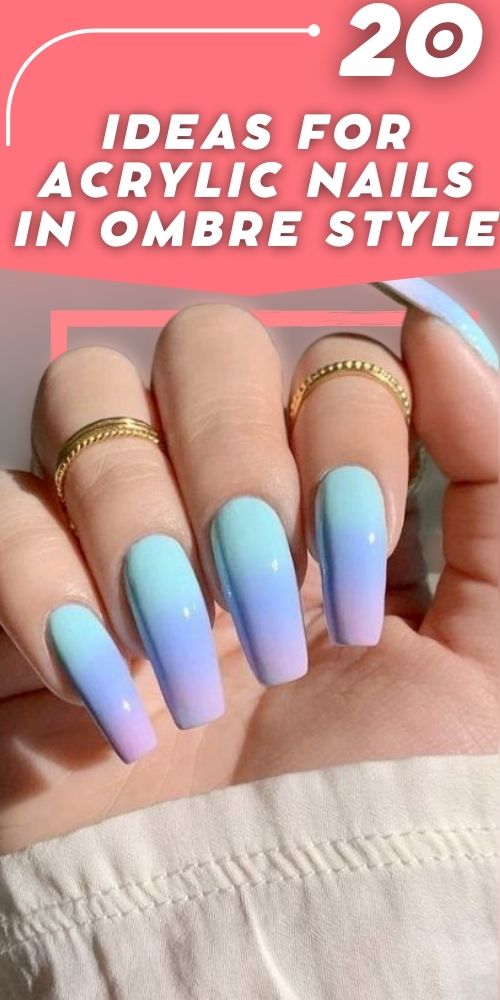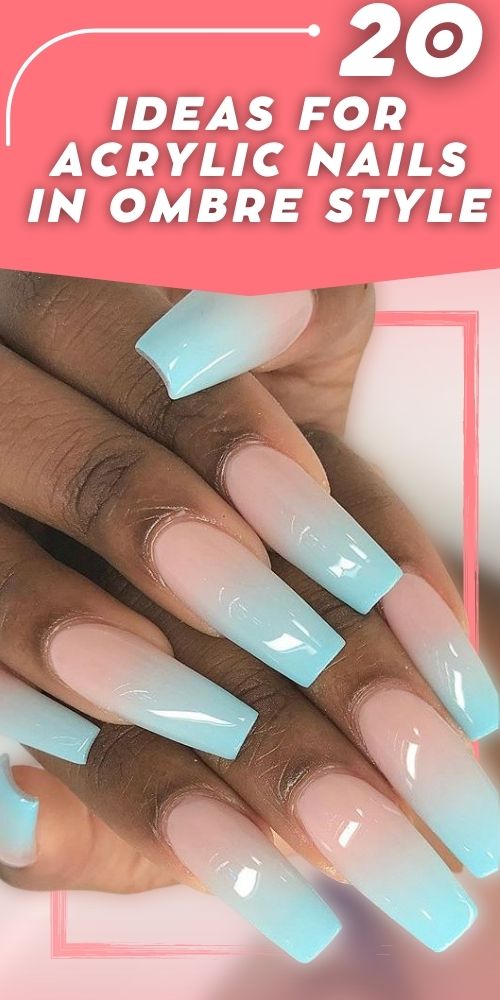 Save Pin