Nails
Orange and Pink Nails 20 Ideas: Adding a Splash of Vibrance to Your Style
Are you tired of the same old nail colors and looking to infuse some fresh, vibrant hues into your nail game? Look no further than orange and pink nails! These two bold and lively colors can instantly uplift your style and give your nails a unique and eye-catching look. Whether you're headed to a special event or just want to brighten up your day, orange and pink nails are the way to go. In this article, we'll dive into a plethora of creative ideas to help you rock this trendy and playful nail color combination.
Why Orange and Pink?
Color has the incredible power to convey emotions and showcase individuality. By opting for the lively and energetic combination of orange and pink, you're sending a message of confidence, creativity, and a zest for life. These colors work harmoniously to create a stunning visual impact that's hard to ignore. When you sport orange and pink nails, you're not just following a trend – you're making a statement.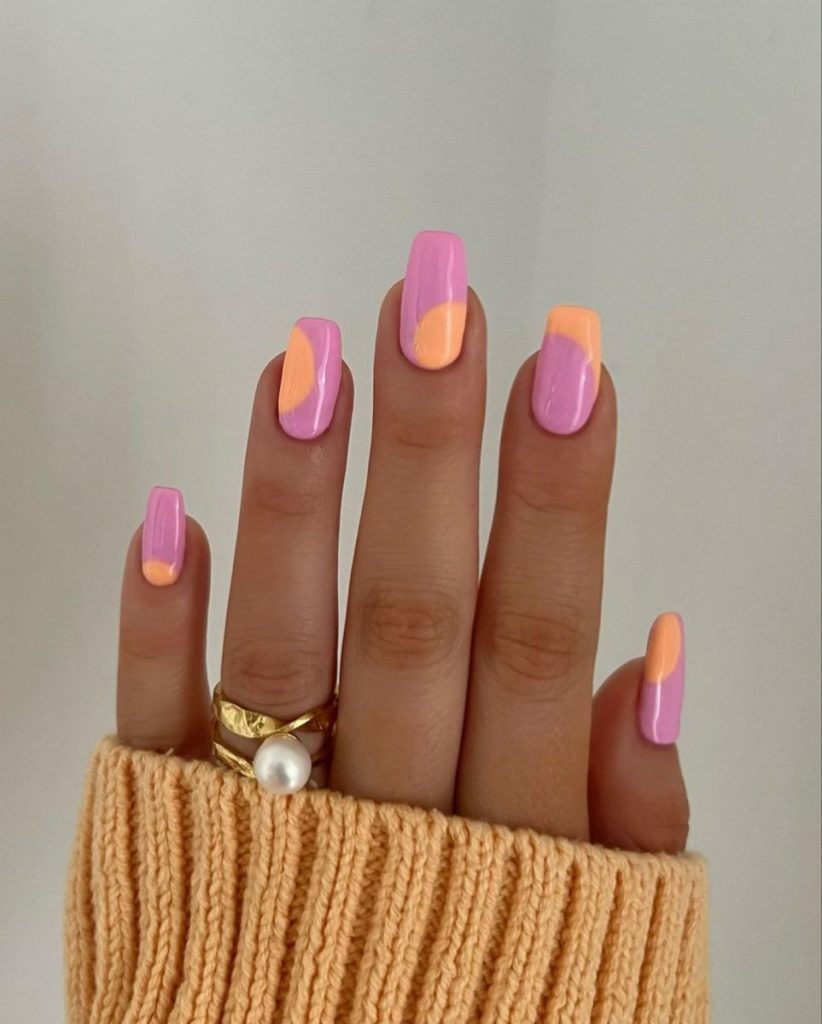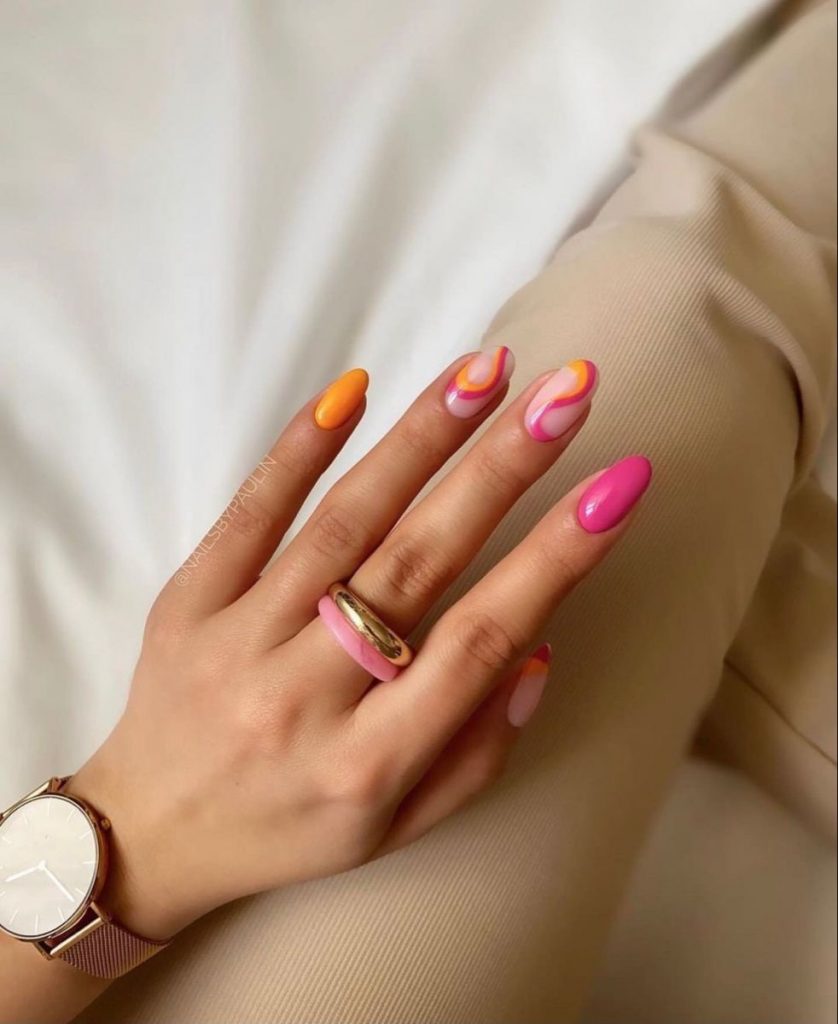 Prepping Your Nails for the Perfect Manicure
Before you dive into the world of orange and pink nail art, it's essential to ensure your nails are prepped and ready for the makeover. Start by trimming and shaping your nails to your desired length and style. Then, gently push back your cuticles to create a clean canvas. Exfoliate your hands to remove any dead skin, and moisturize to keep your hands and nails hydrated. This foundation will ensure your manicure lasts longer and looks flawless.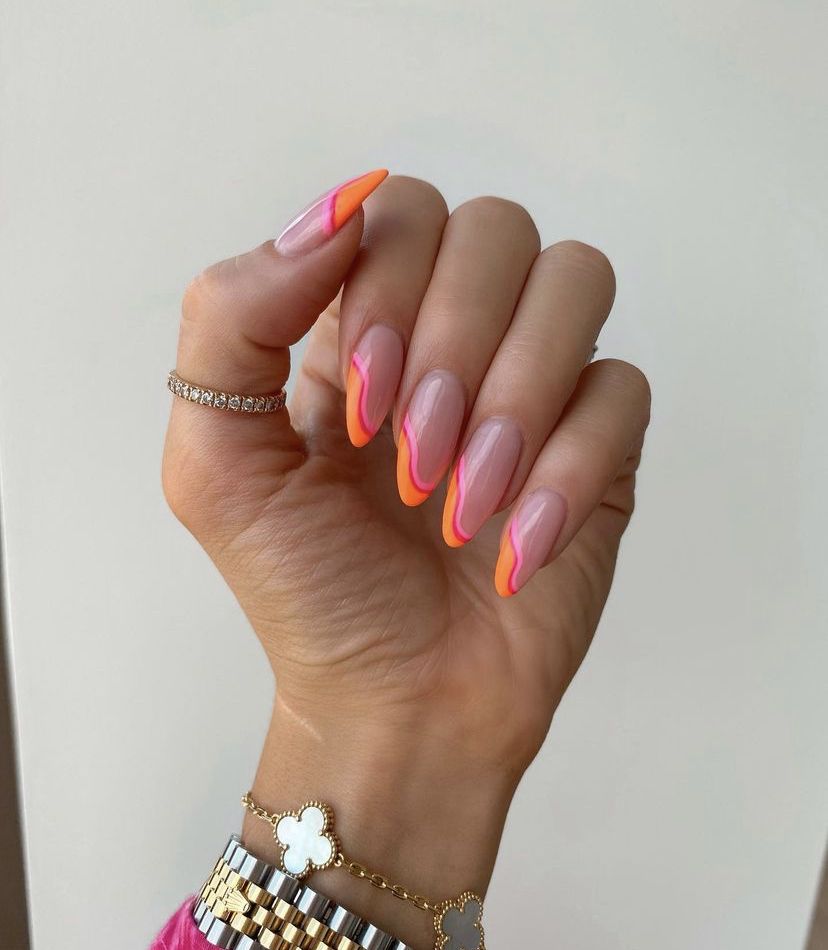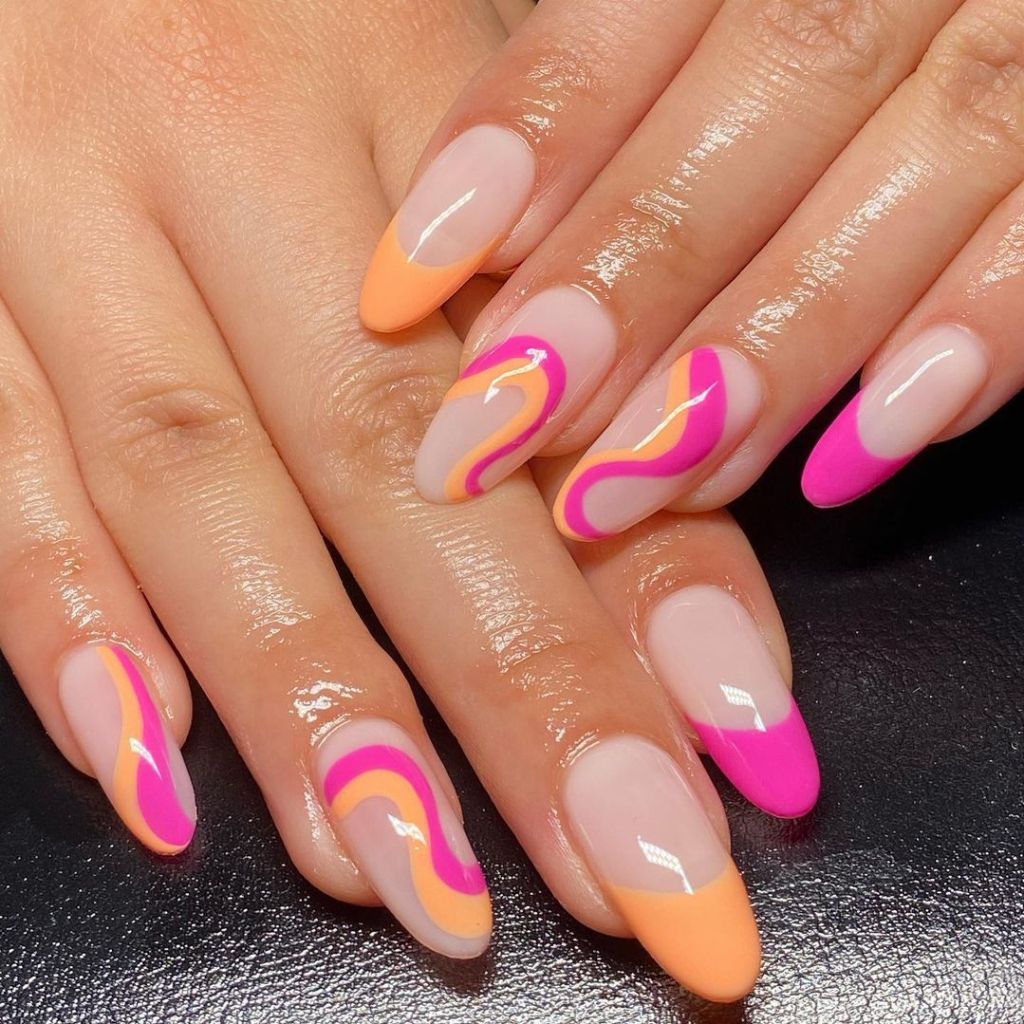 Classic Orange and Pink Duo
For those who prefer a more understated look, the classic orange and pink duo is a perfect choice. Paint each nail with alternating orange and pink colors for a clean and polished appearance. This style is versatile and works well for both casual outings and more formal occasions.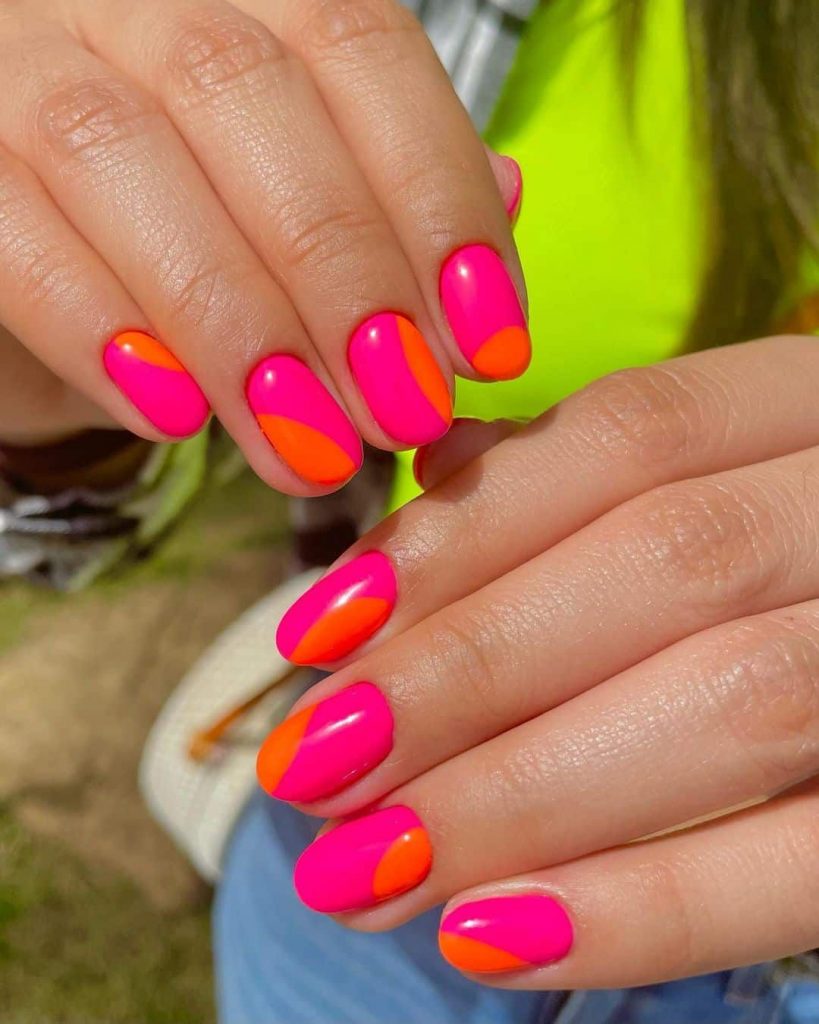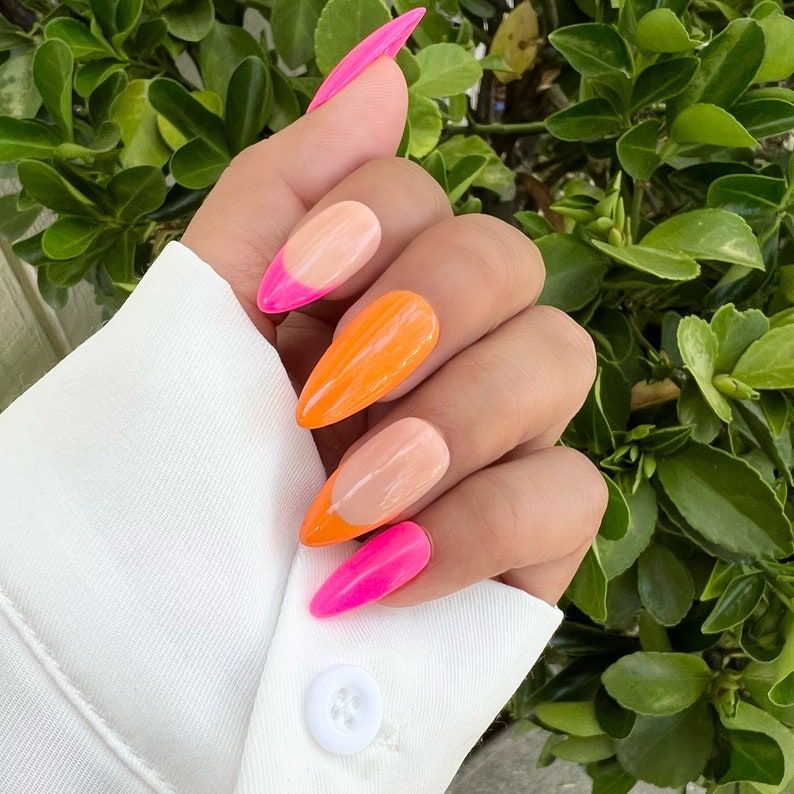 Gradient Magic: Ombre Nails
Create a stunning gradient effect by blending orange and pink hues seamlessly on each nail. Ombre nails offer a trendy and captivating look that transitions smoothly from one color to the other. You can achieve this effect using a makeup sponge or nail art brushes. The result is a mesmerizing fusion of colors that's bound to turn heads.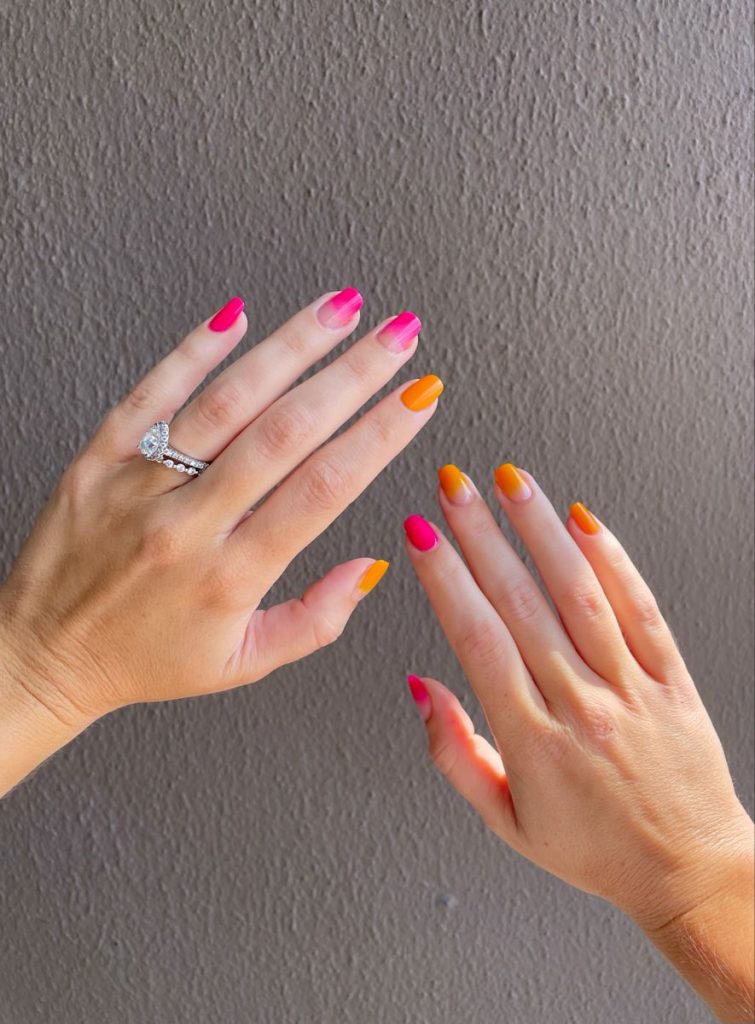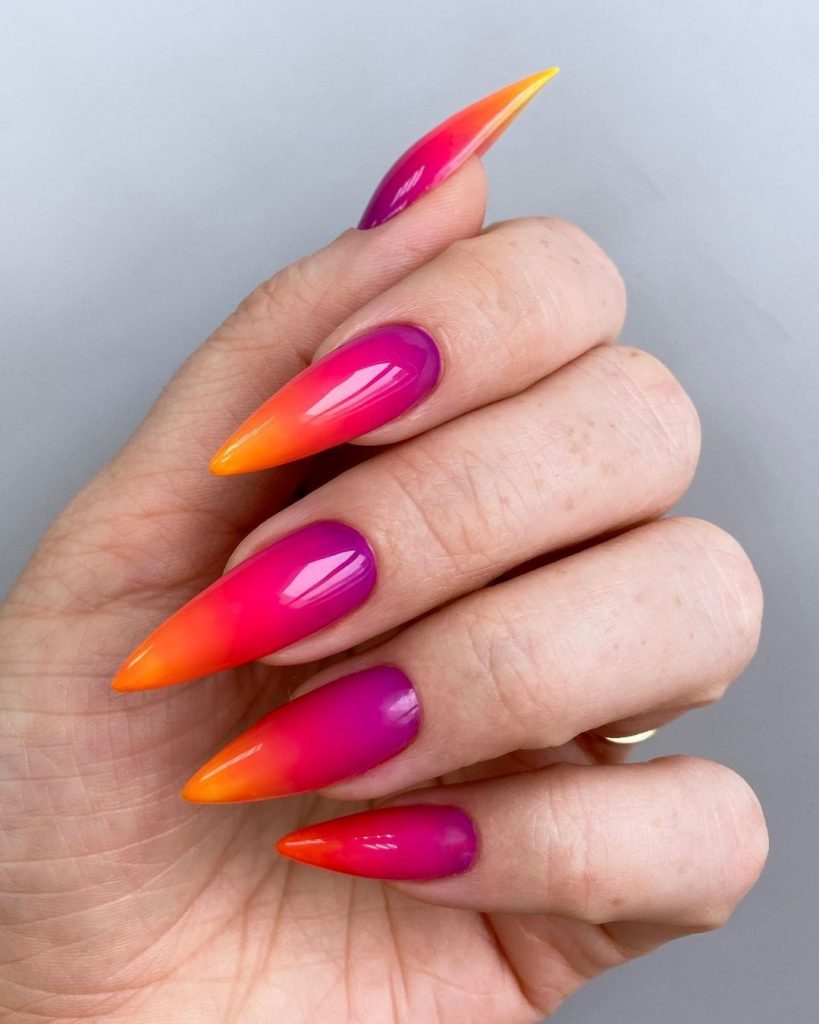 Geometric Designs: Modern Aesthetics
If you're a fan of contemporary aesthetics, consider incorporating geometric designs into your orange and pink nail art. Use tape, stencils, or freehand techniques to create sharp lines, triangles, and other shapes. This style exudes confidence and adds a modern edge to your nails.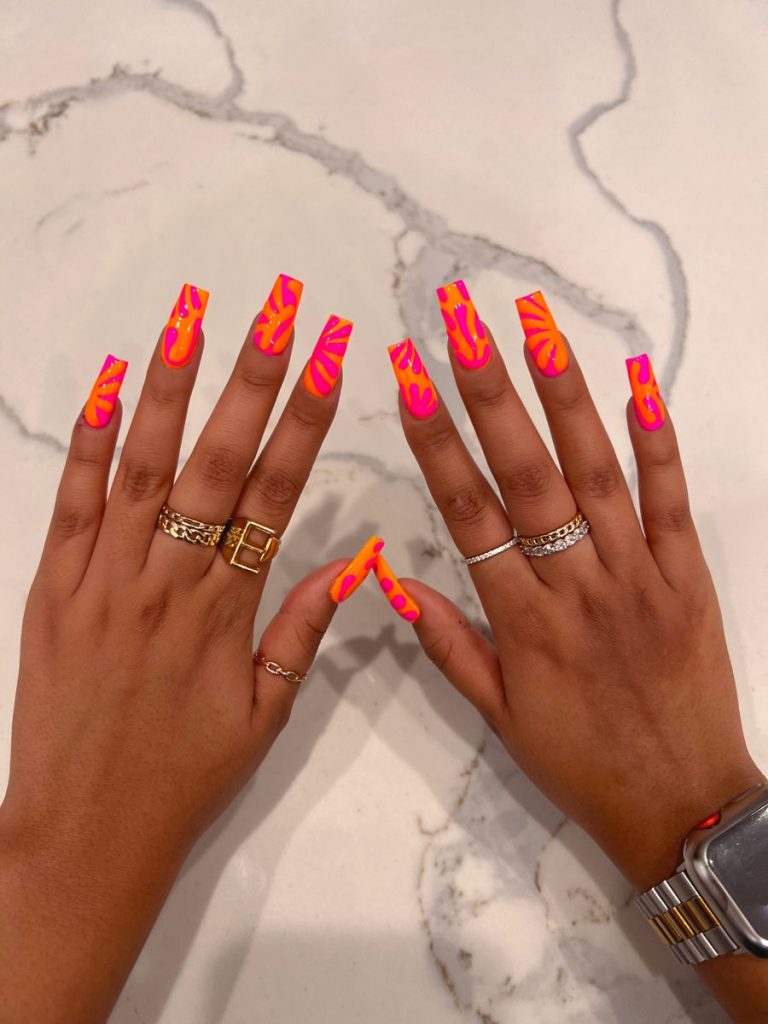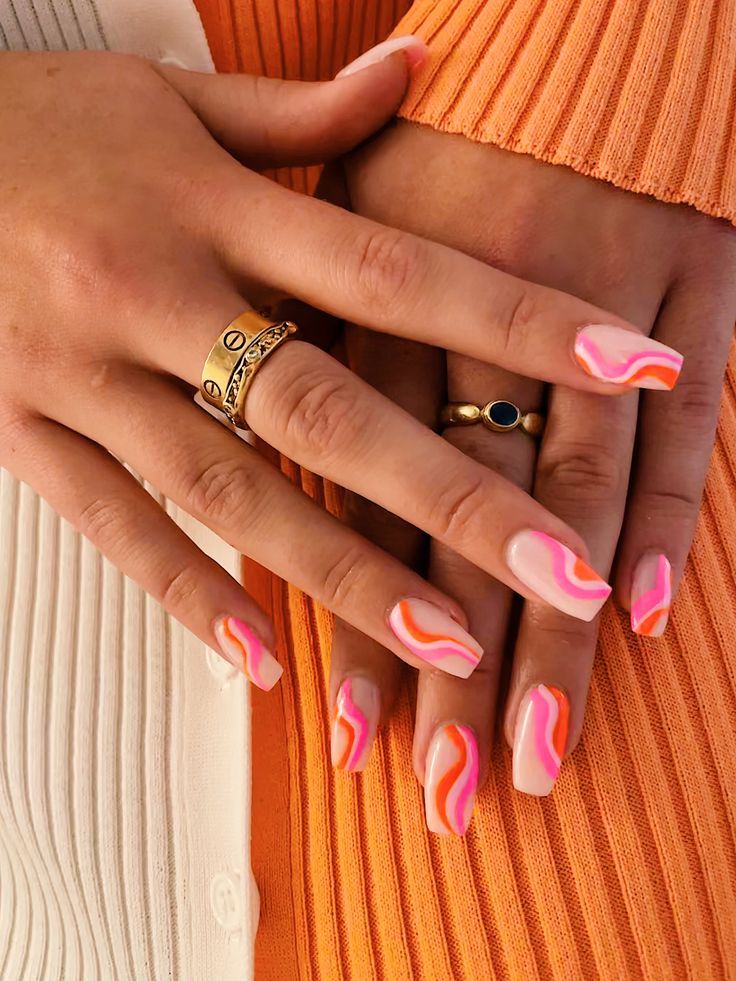 Nail Length and Shape Considerations
When choosing the right nail length and shape for your orange and pink manicure, consider what complements your overall style and personality. Almond, square, oval, and stiletto are just a few of the many nail shapes to choose from. Experiment with different lengths and shapes to find what suits you best.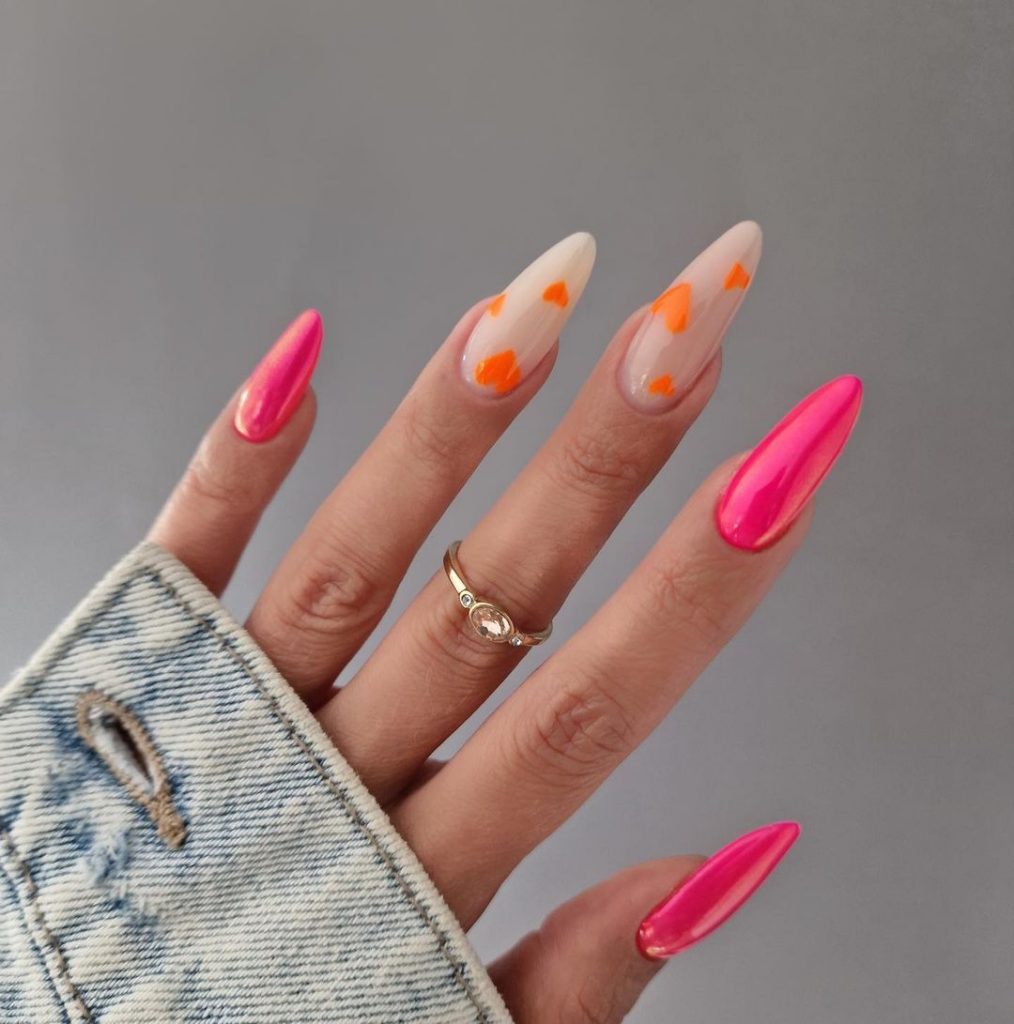 Styling Based on Occasion
The beauty of orange and pink nails lies in their versatility. They can be styled differently based on the occasion. Opt for simpler designs for casual outings and bolder ones for parties or events. Let your creativity flow as you tailor your nail art to suit the moment.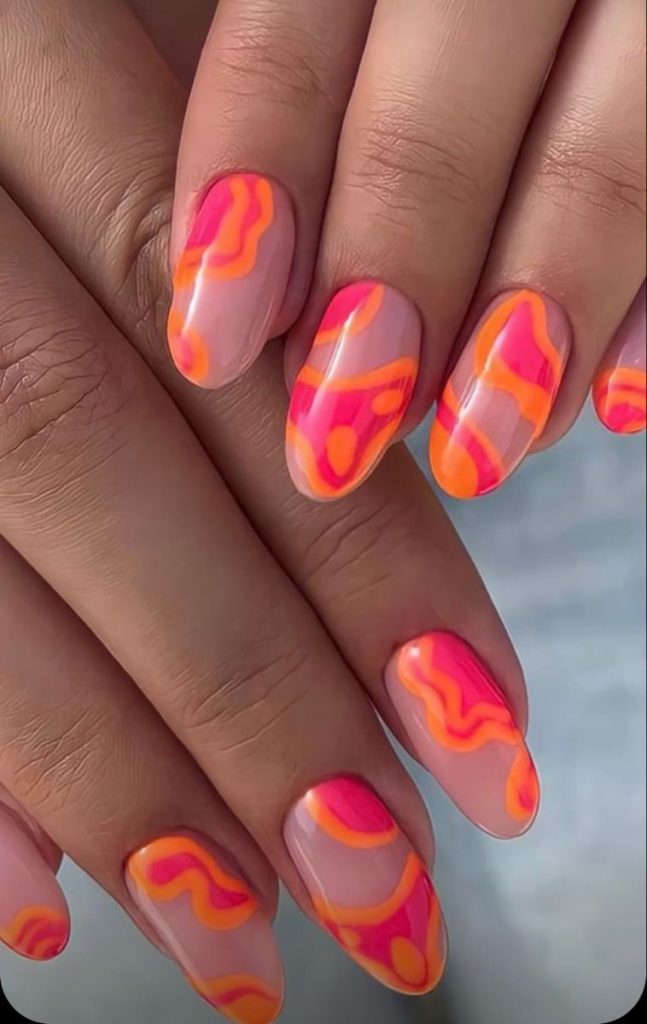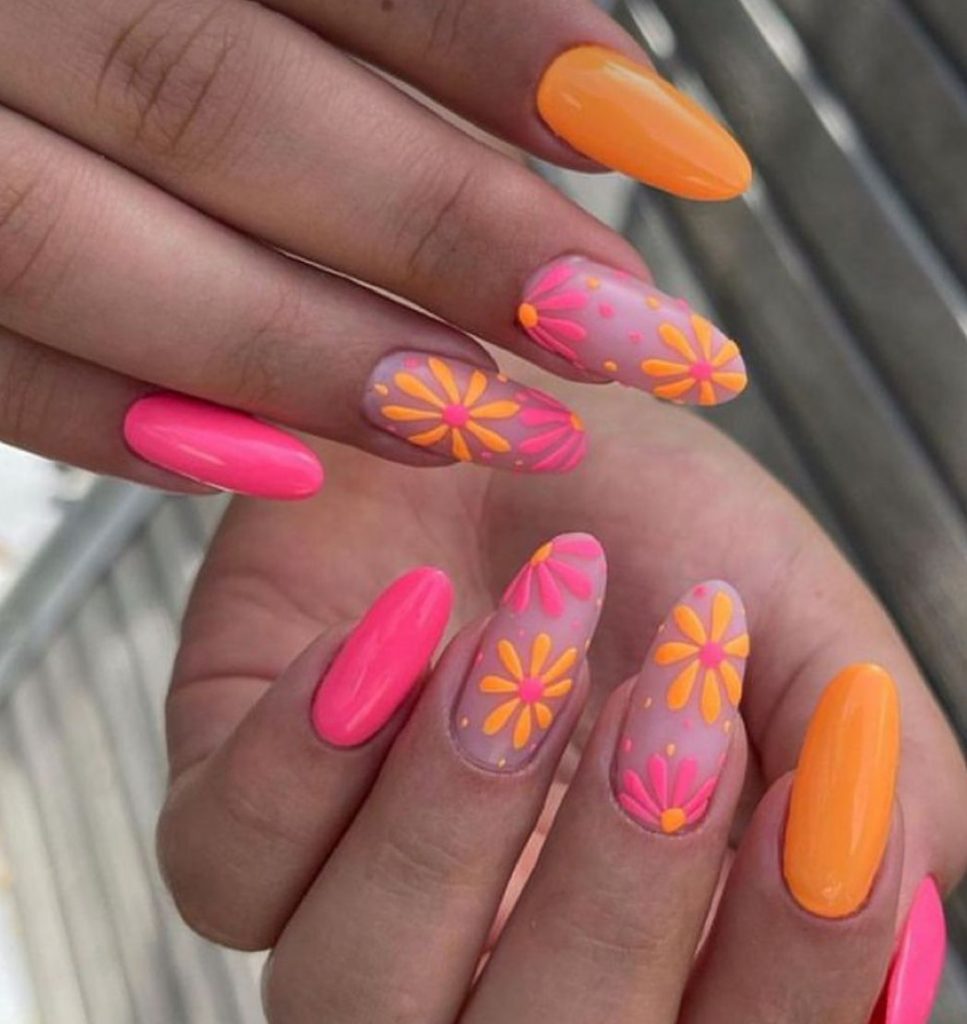 Nail Care Tips for Longevity
To maintain the vibrancy and longevity of your orange and pink nails, follow a few simple nail care tips. Apply a clear topcoat every few days to protect the color and prevent chipping. Avoid using your nails as tools to prevent unnecessary stress and damage.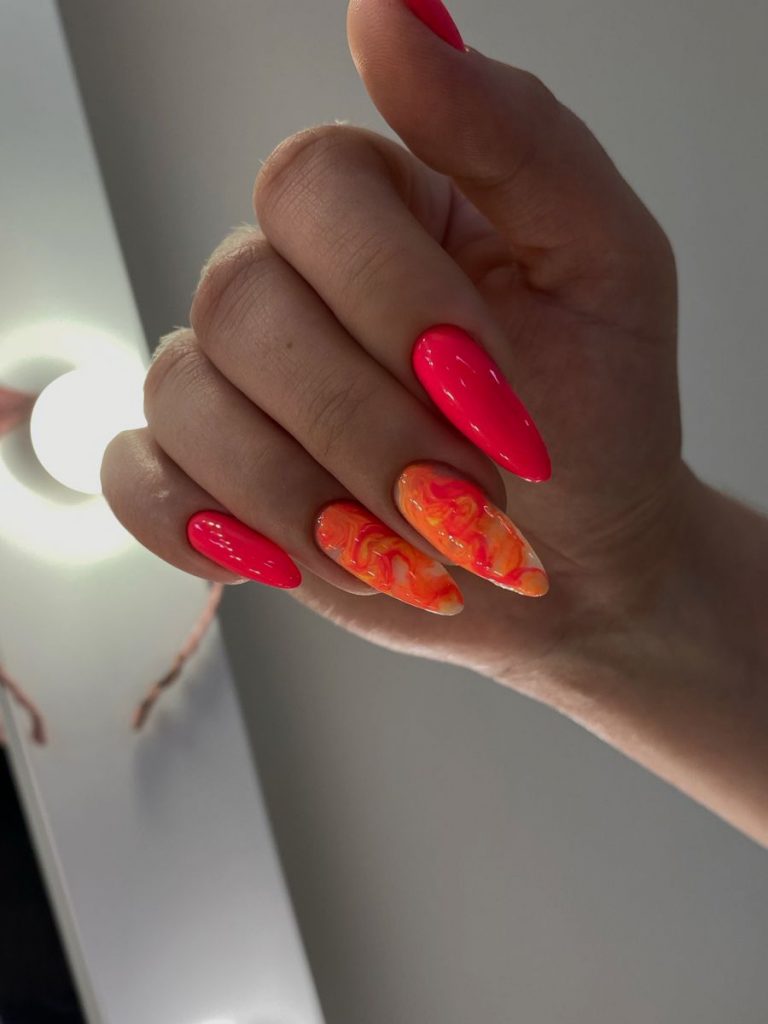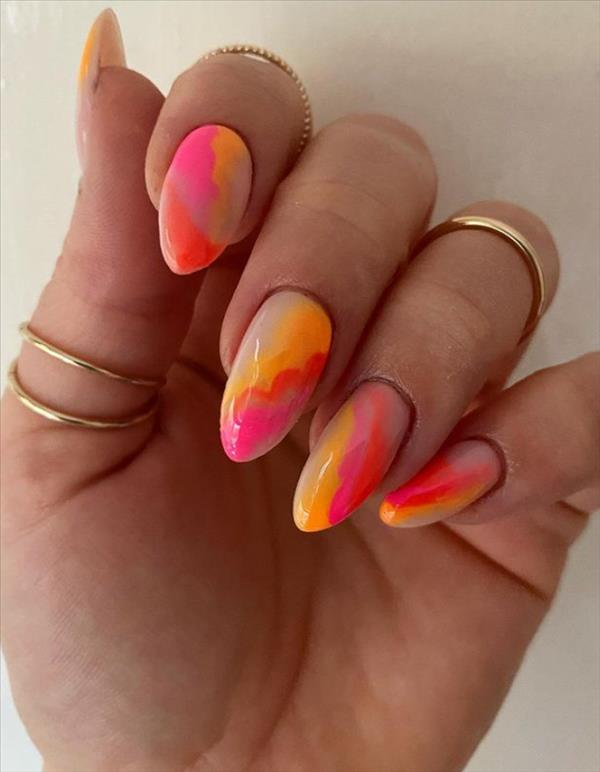 Removing and Changing Your Nail Color
When it's time to switch up your nail color, ensure proper removal to avoid any damage to your nails. Use acetone-based nail polish remover and gently wipe away the color. Give your nails a break before applying a new shade to maintain their health.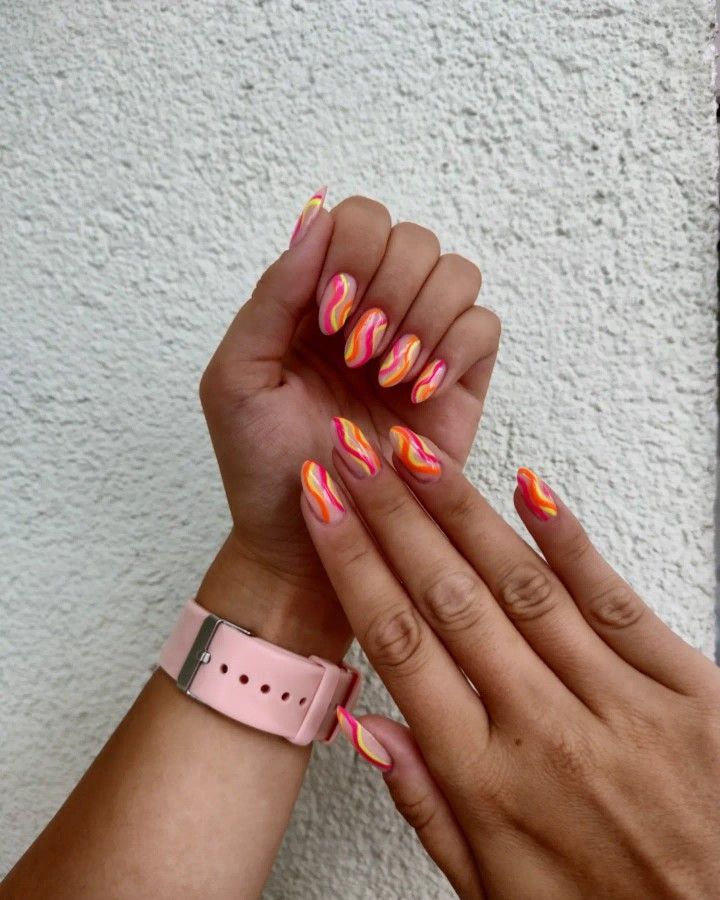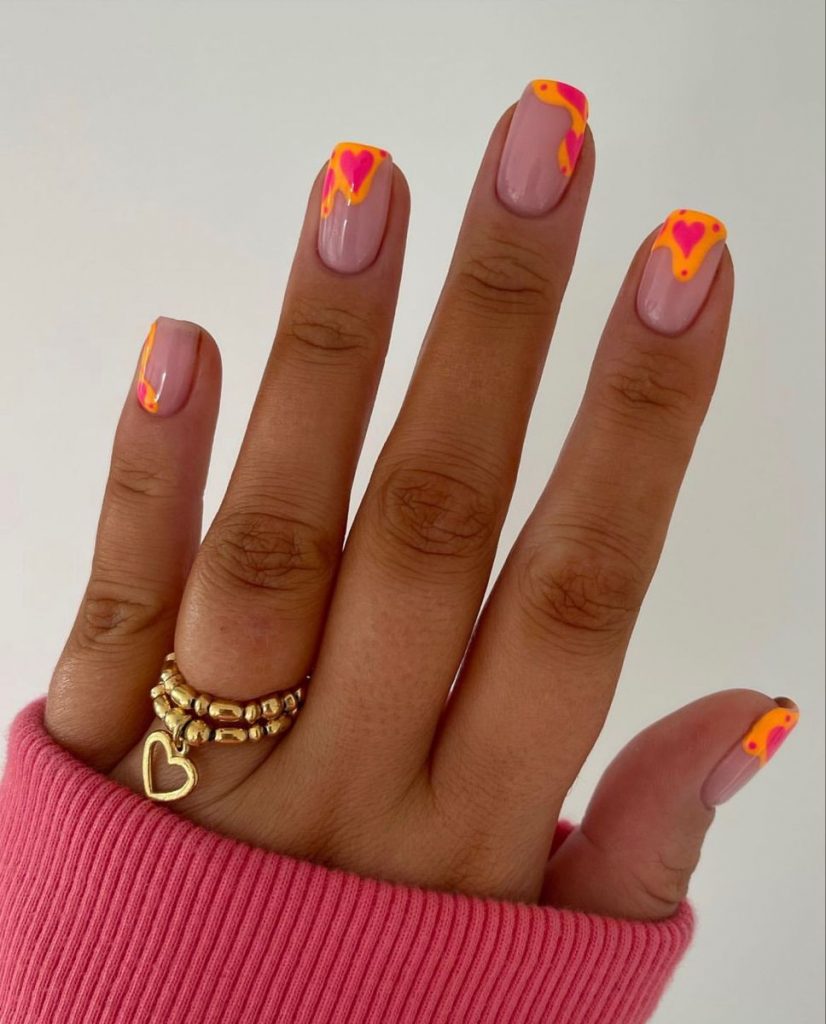 Confidence and Style: Rocking Your Nails
Your orange and pink nails are more than just a fashion statement – they're an extension of your personality. Embrace your unique style with confidence and rock your nails proudly. Remember, the way you carry yourself is just as important as the nail art itself.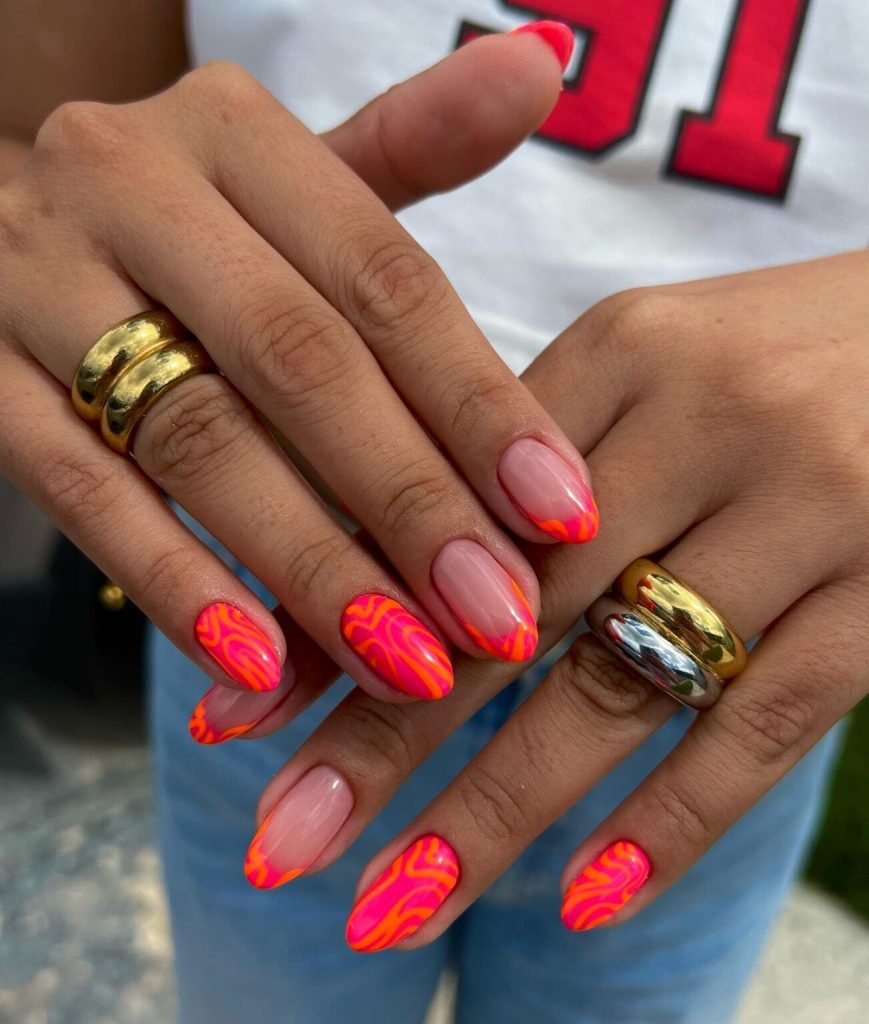 Save Pin