Nails
Pastel Green Nails 21 Ideas: Embrace the Subtle Elegance
Are you in search of a nail color that exudes freshness, elegance, and a touch of uniqueness? Look no further than pastel green nails. This soft and serene shade has been making waves in the world of nail art, offering a refreshing alternative to the bolder hues. Whether you're aiming for a minimalist look or a more intricate design, pastel green nails can be your canvas for creativity. In this article, we'll explore a plethora of pastel green nail ideas that will inspire your next manicure.
Minimalist Beauty: Solid Pastel Green Nails
For those who adore understated elegance, a solid pastel green manicure is the perfect choice. It's a versatile option that suits both casual and formal occasions. The simplicity of a solid color allows the pastel green to take center stage, highlighting its delicate charm.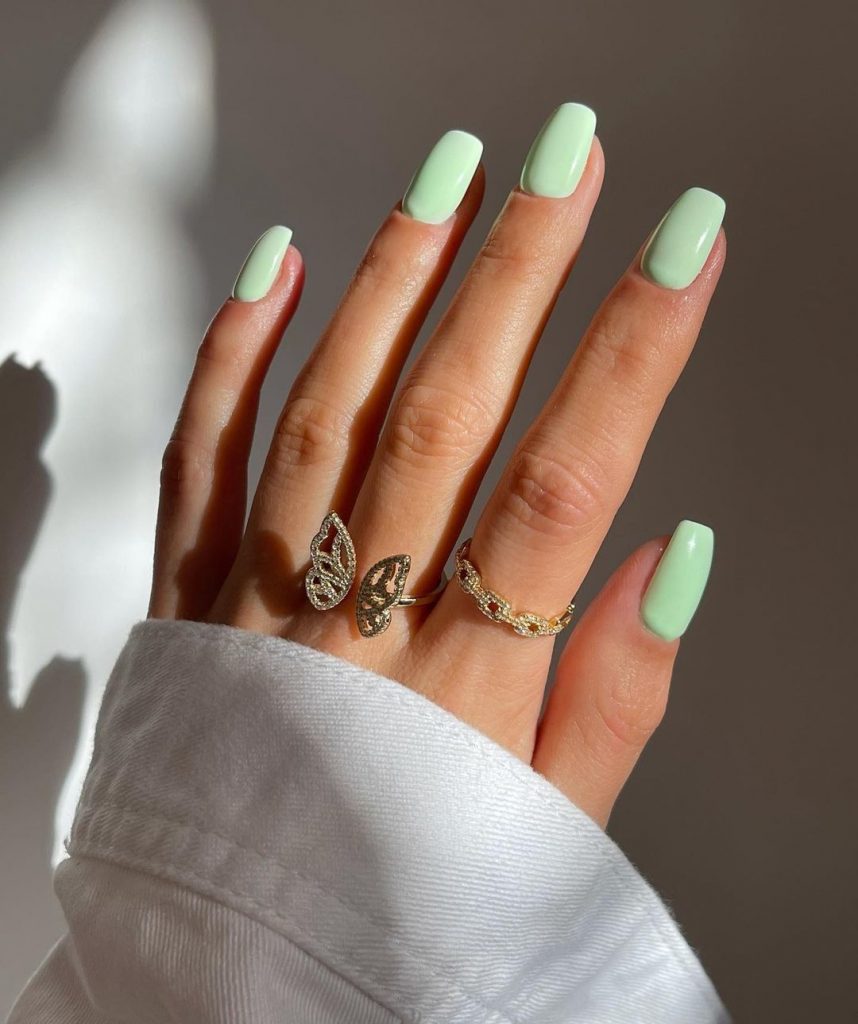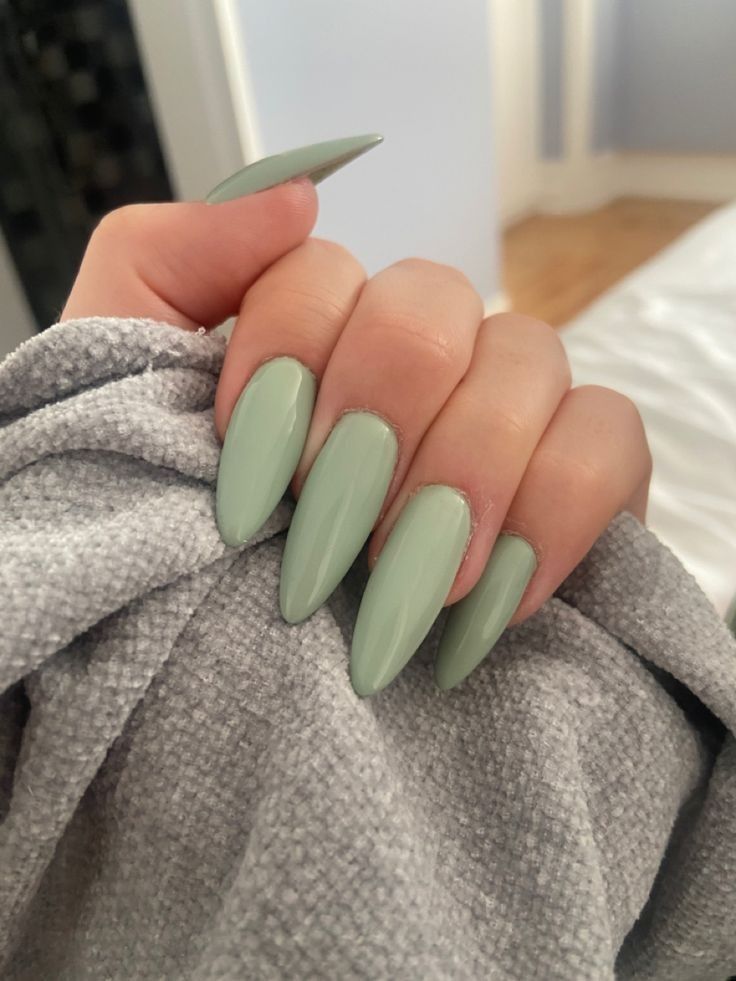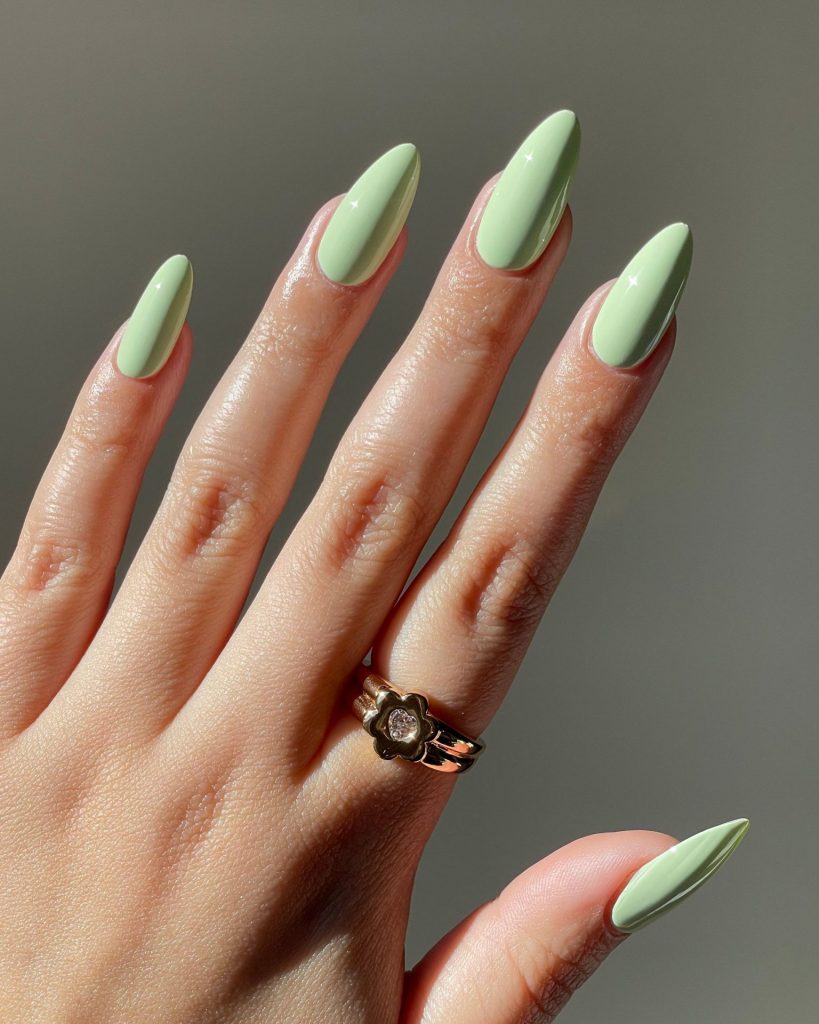 Whimsical Floral Designs on Pastel Green
Elevate your nail art by adorning your pastel green nails with dainty floral designs. Think cherry blossoms, roses, or even tropical flowers. These intricate patterns against the soft pastel backdrop create a harmonious blend of subtlety and creativity.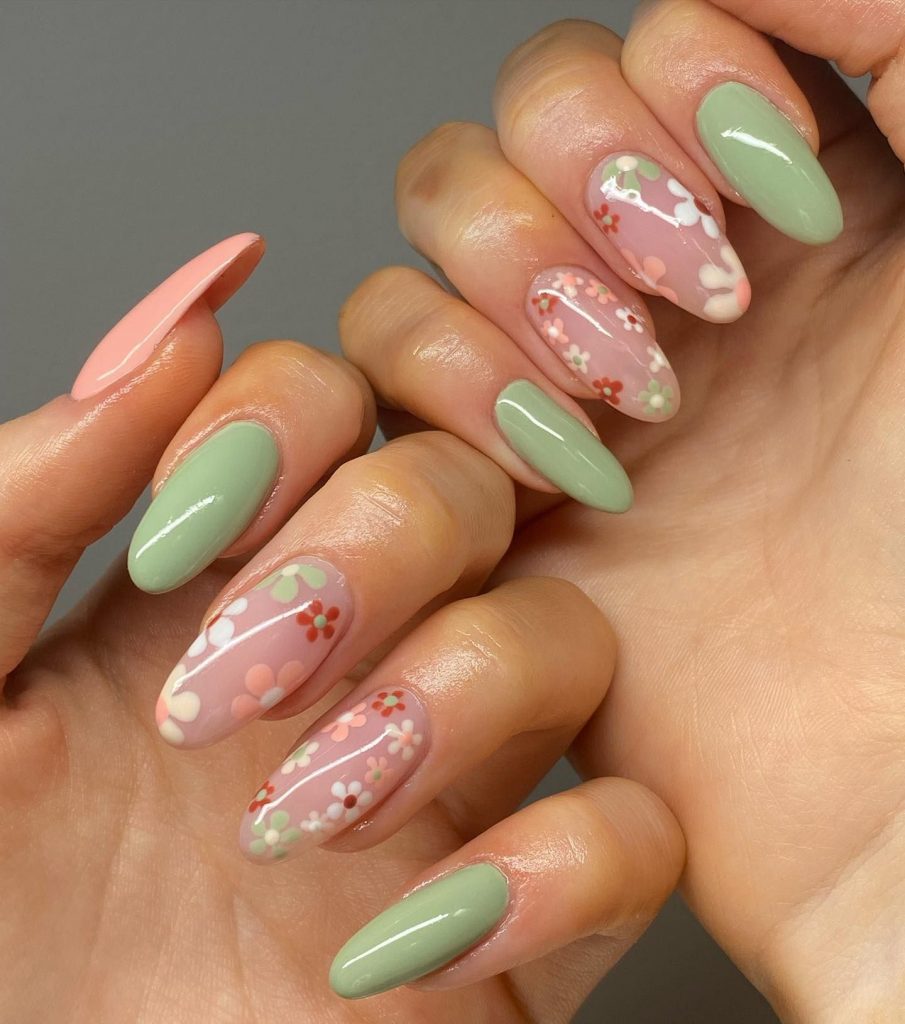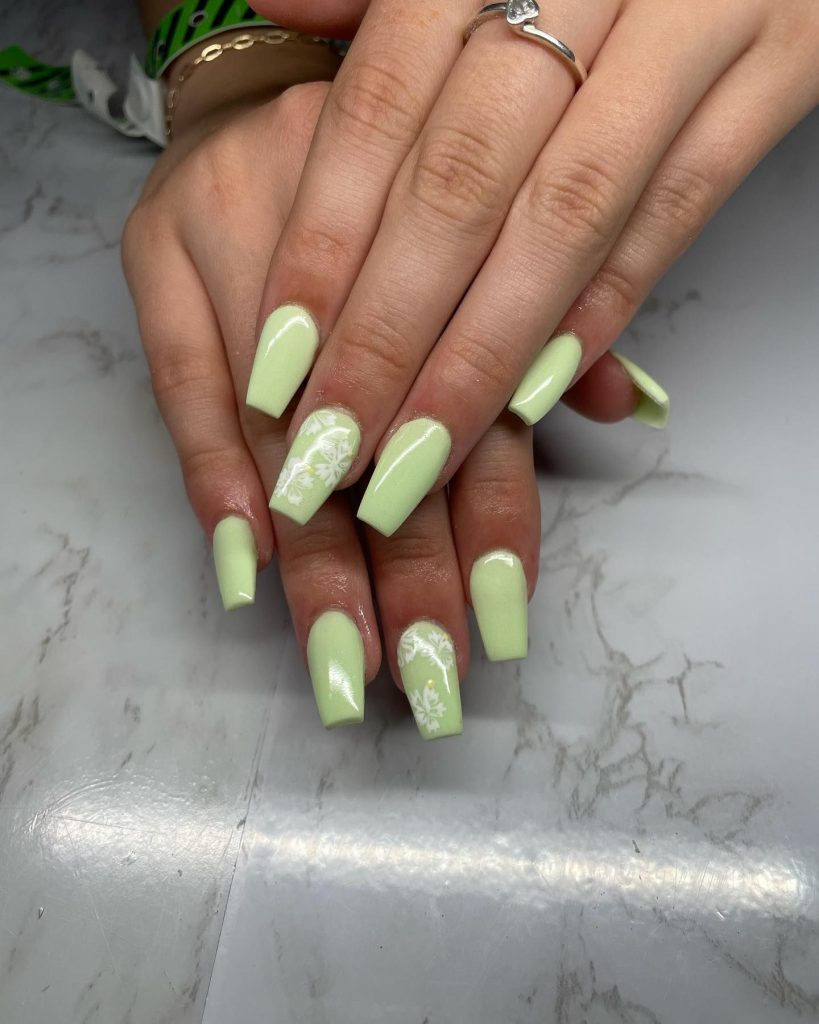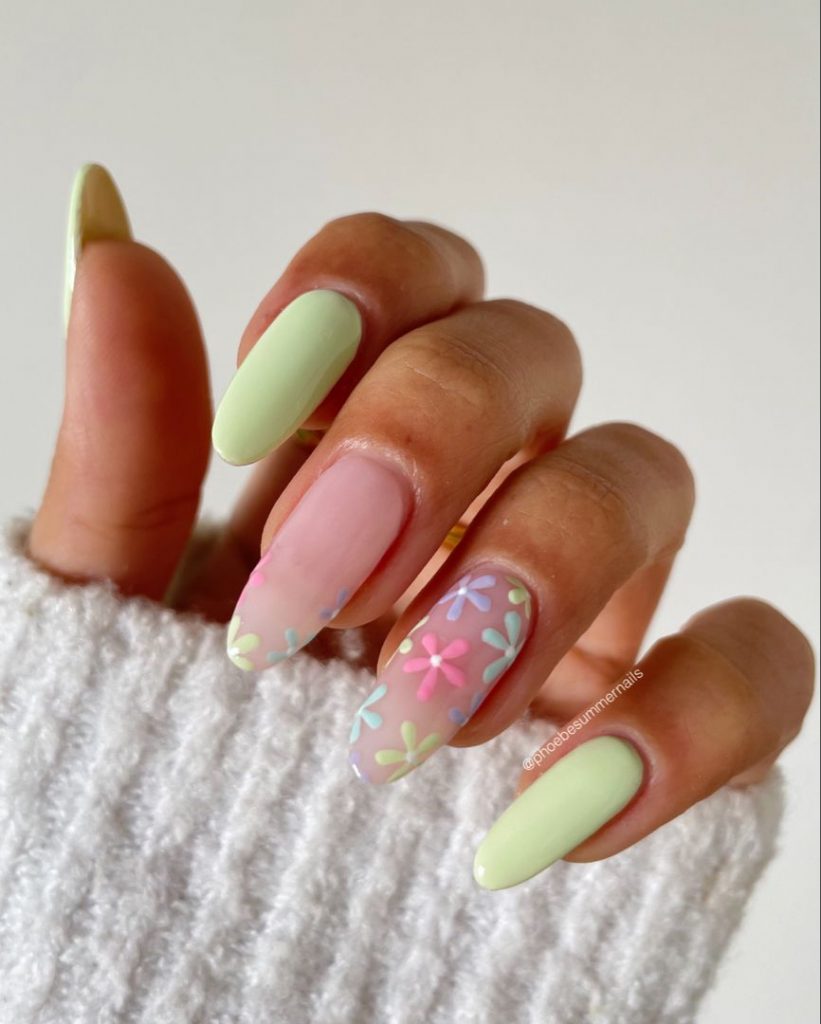 Elegance in Simplicity: Pastel Green and Gold
Combine the opulence of gold with the freshness of pastel green for a truly regal manicure. Whether it's gold accents, stripes, or half-moons, this combination adds a touch of luxury to your nails.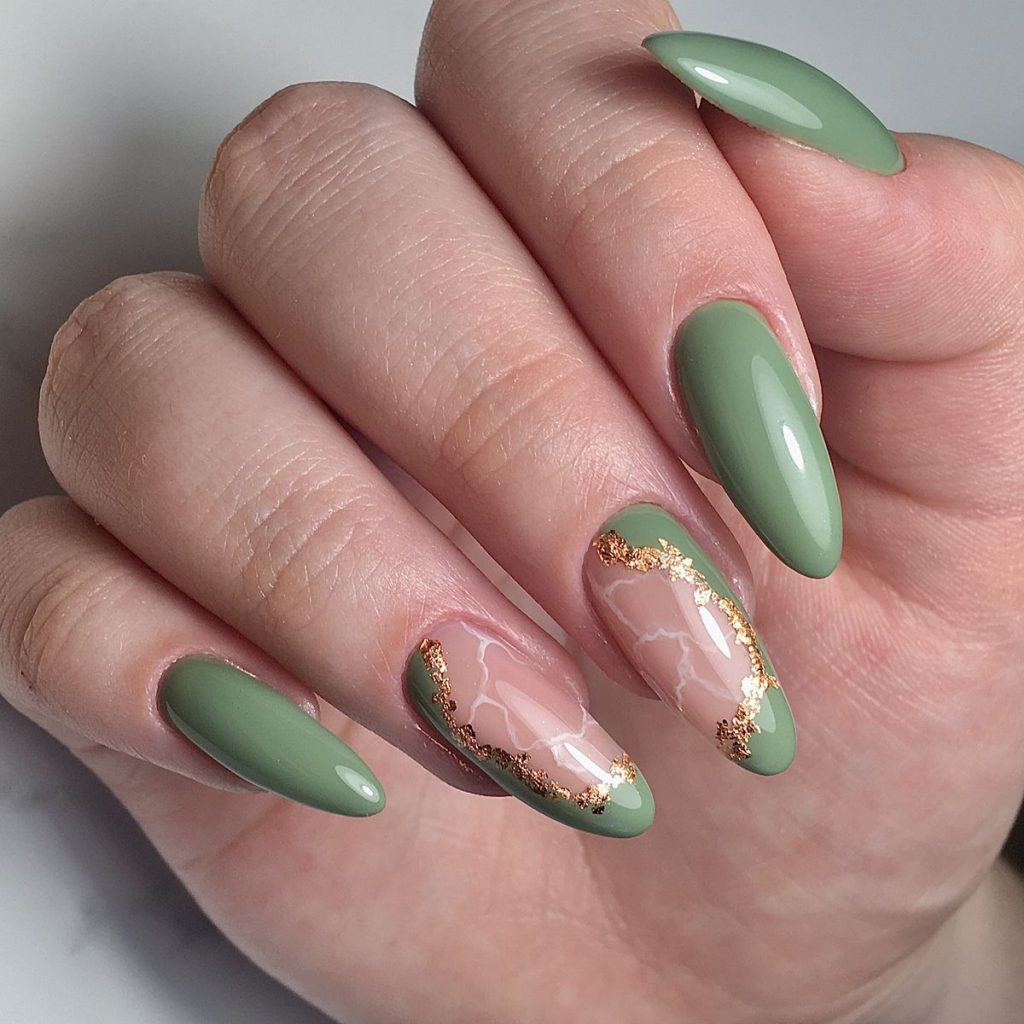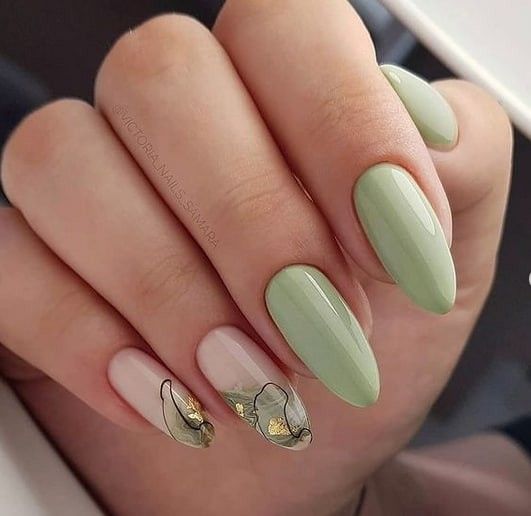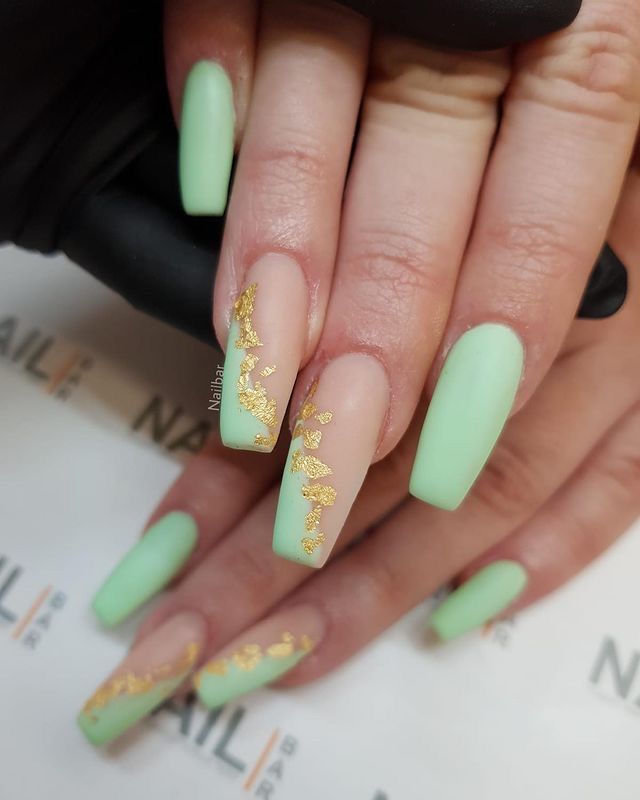 Mermaid Vibes: Pastel Green and Shimmer
Capture the essence of the sea by incorporating shimmery elements into your pastel green nails. This mermaid-inspired look adds a playful glimmer that's perfect for summer days or beach getaways.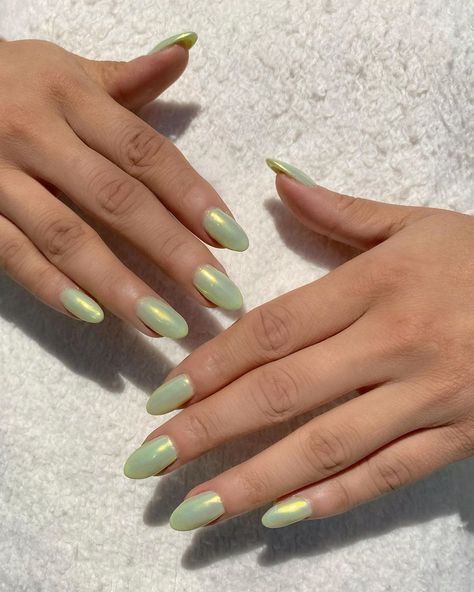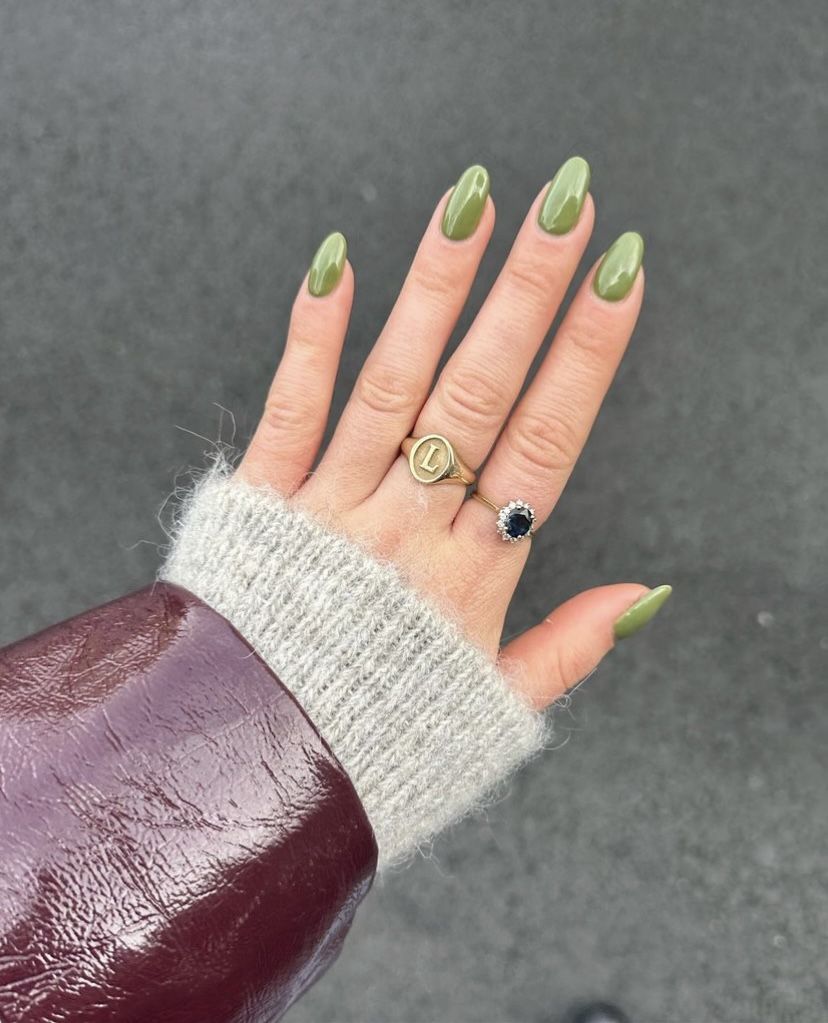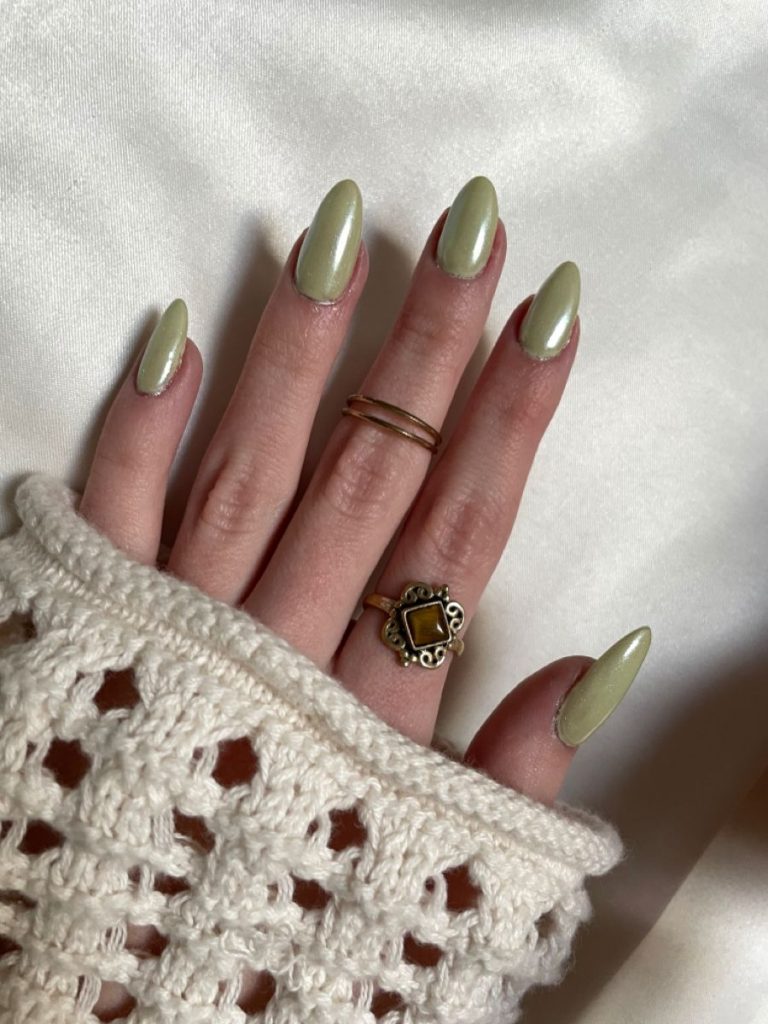 Pastel Green French Tips with a Twist
Give the classic French manicure a modern twist by swapping out the traditional white tips for pastel green. This subtle modification adds a contemporary edge while maintaining an air of sophistication.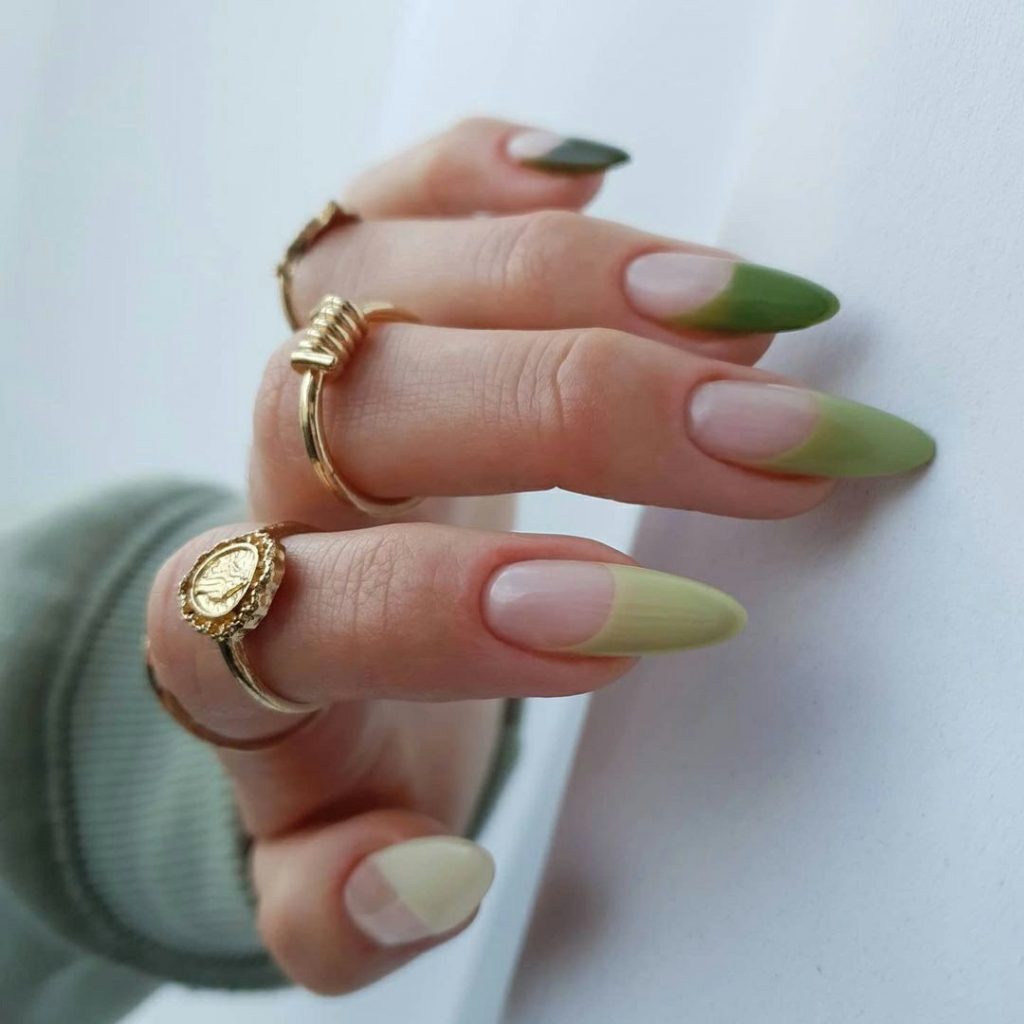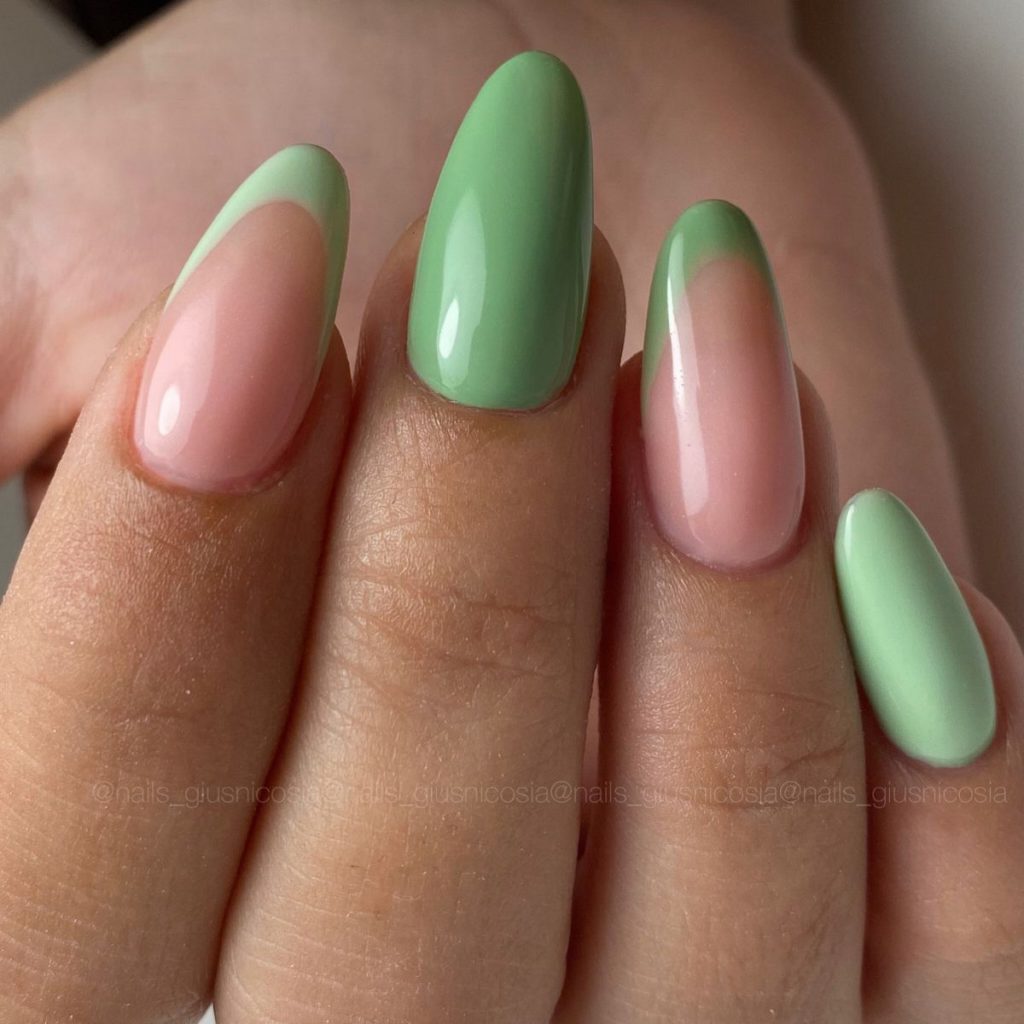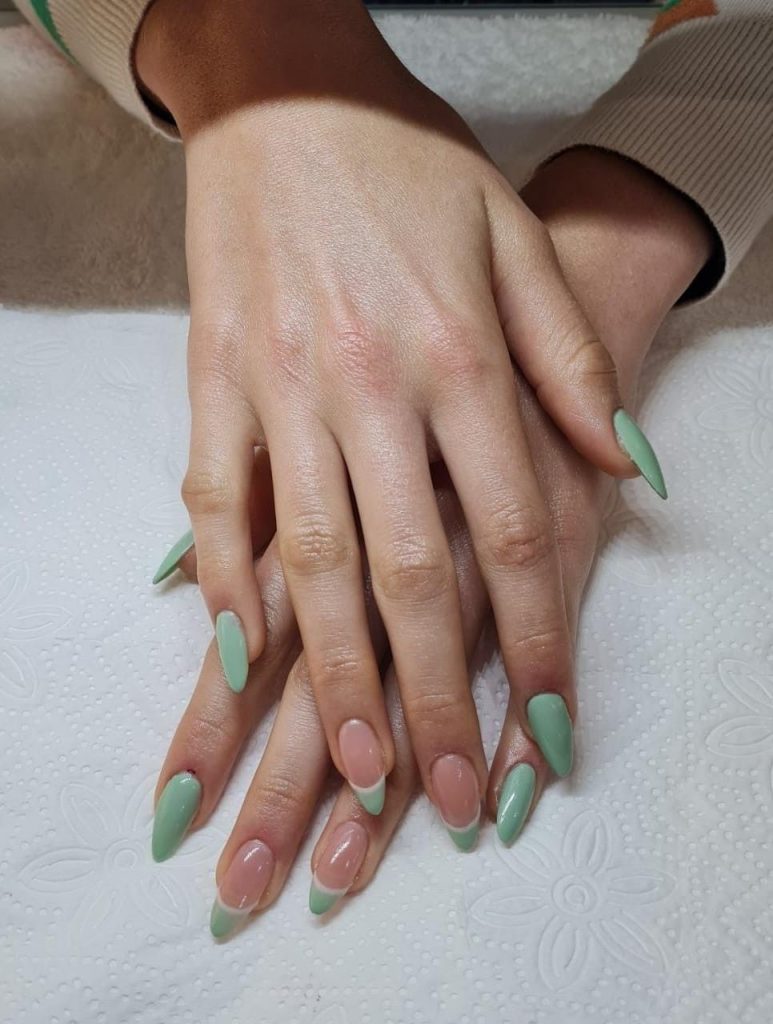 Gradient Magic: Blending Pastel Greens
Create a mesmerizing transition of shades by blending different pastel greens into a gradient. This technique gives your nails a unique and eye-catching appearance.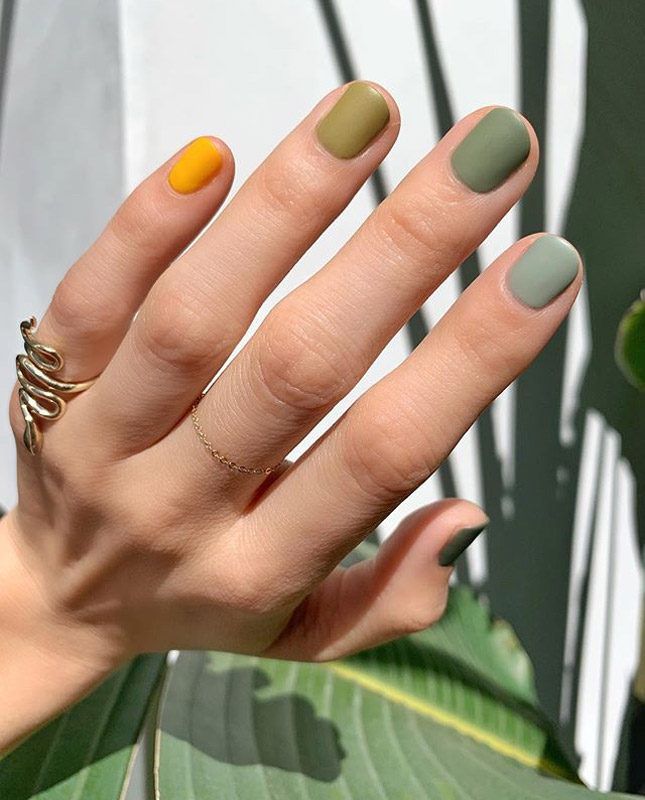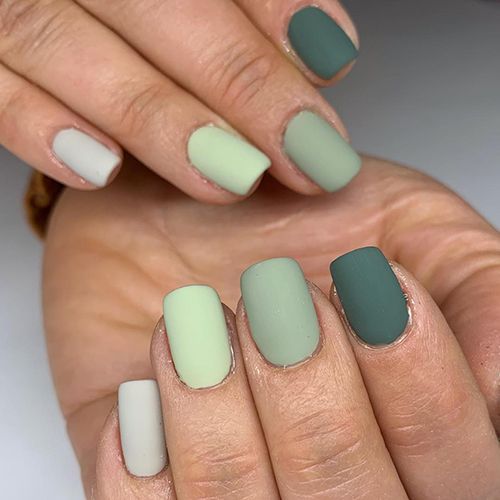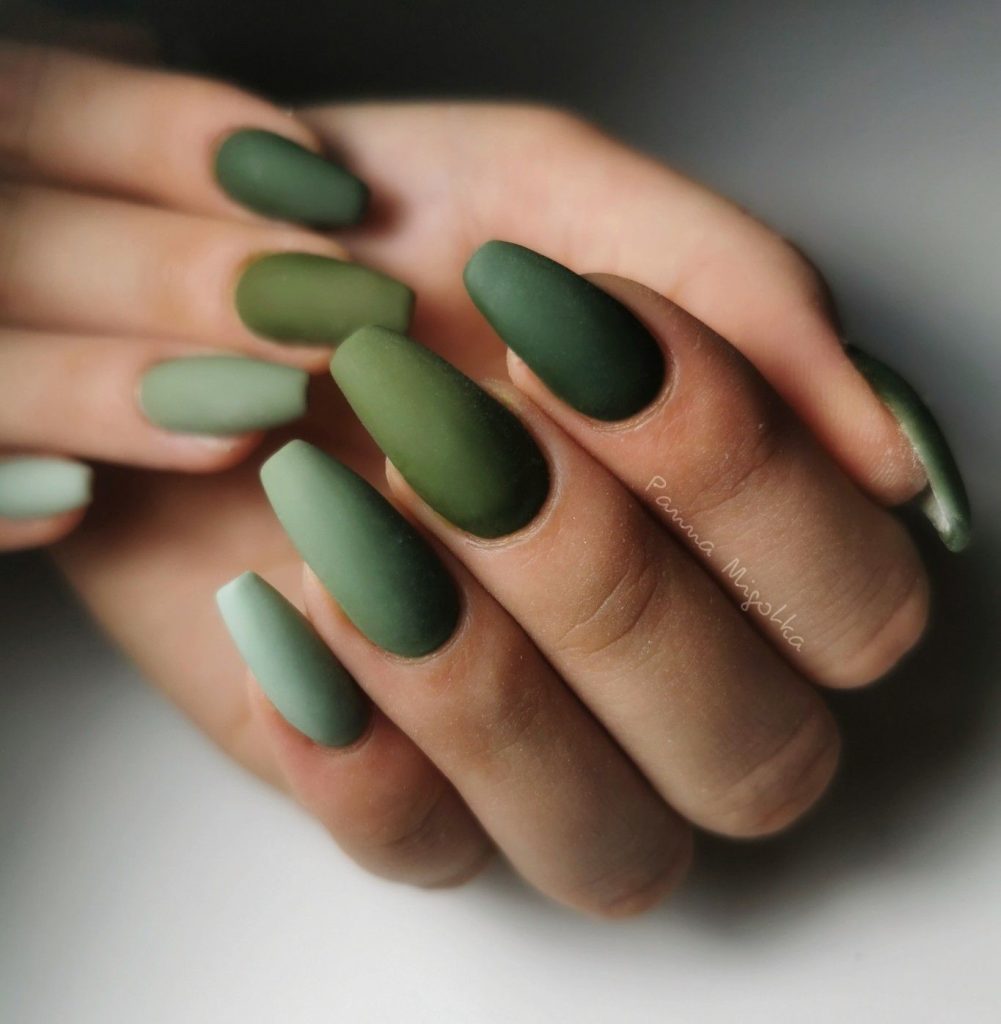 Pastel Green Accents for Nude Nails
Enhance your nude nails with pastel green accents. Whether it's a delicate stripe, a tiny heart, or a minimalist dot, these accents infuse a touch of color without overpowering the neutral base.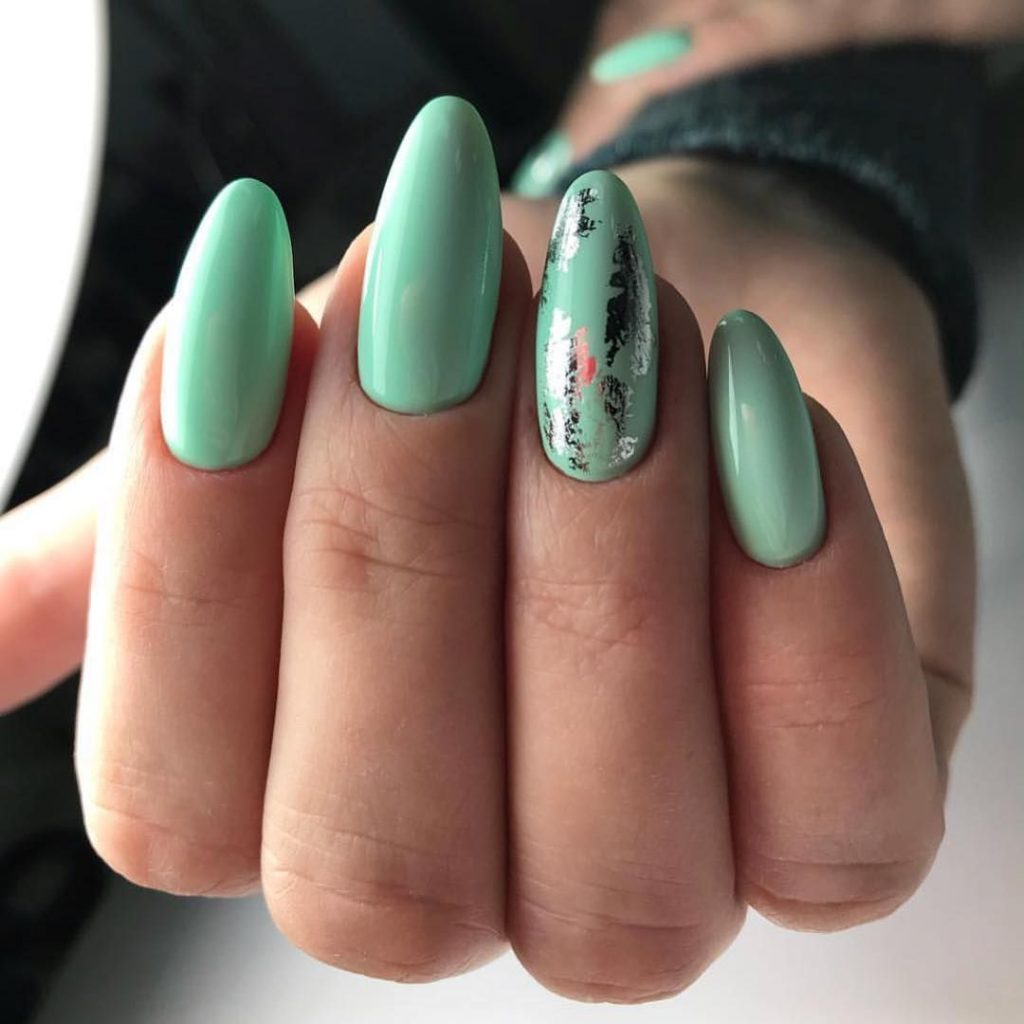 Save Pin