Nails
Pastel Nails 16 Ideas: Embrace the Subtle Charm of Soft Colors
Pastel nails are a delightful trend that involves using soft, muted colors to create chic and sophisticated nail art. These gentle hues offer a refreshing break from the bolder shades and add a touch of elegance to your overall look. Whether you're attending a formal event, a casual hangout, or just want to express your creativity, pastel nails provide the perfect canvas.
Choosing the Right Pastel Shades
The first step to achieving stunning pastel nails is selecting the right shades. Soft pinks, mint greens, lavender purples, baby blues – the options are endless. Consider your skin tone and personal preferences when choosing your shades. Remember, the goal is to achieve a harmonious and balanced look that complements your style.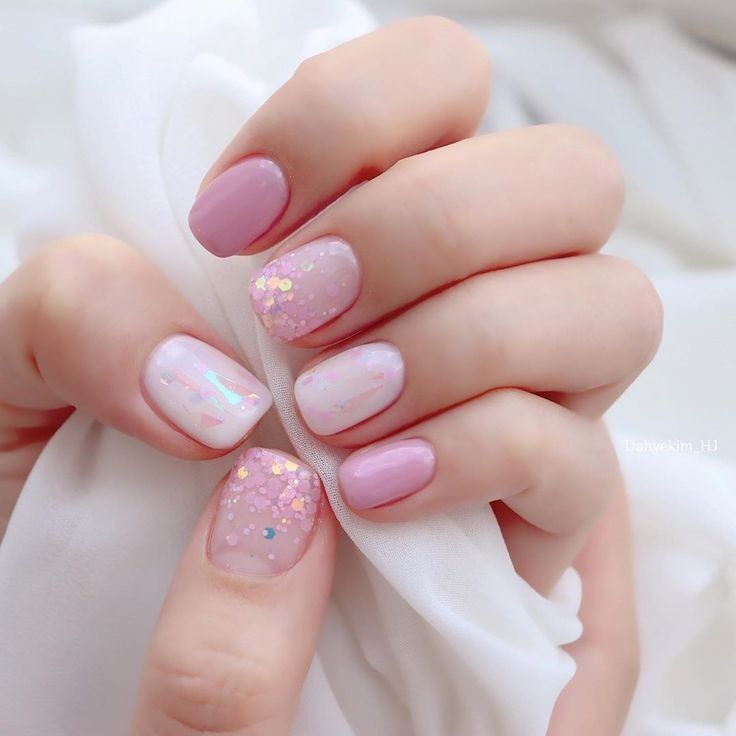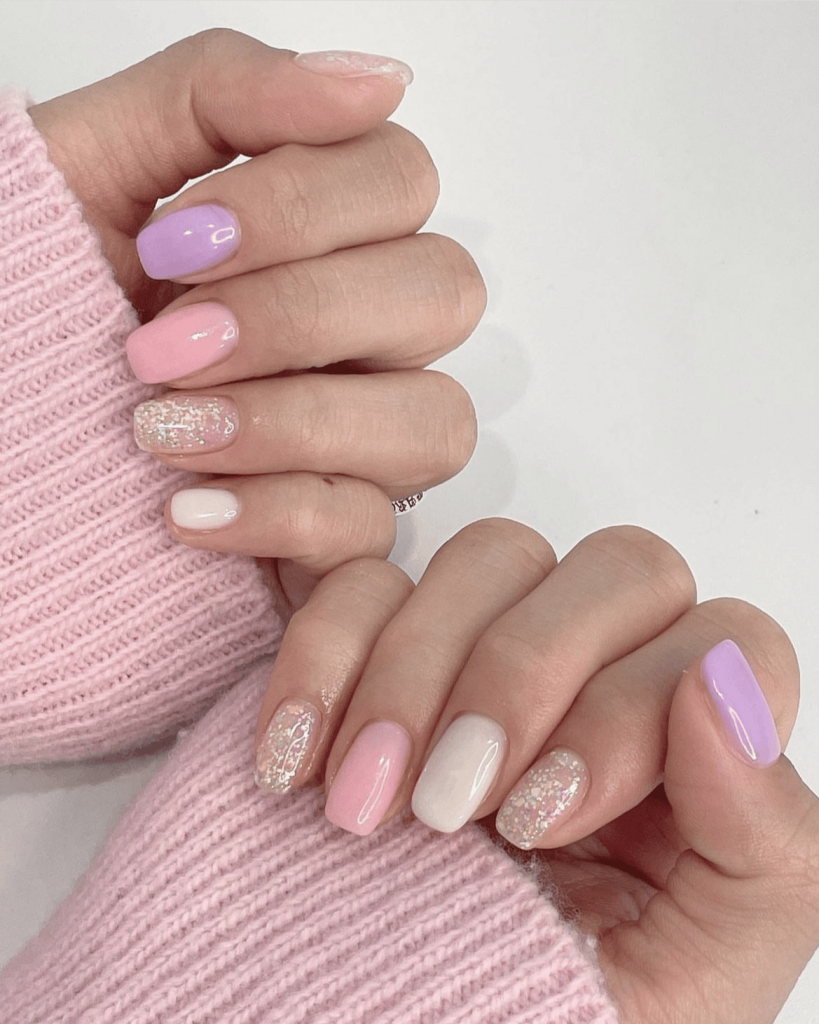 Simple and Elegant Single Color Pastel Nails
For a classic and refined look, you can never go wrong with a single-color pastel manicure. Apply a coat of your chosen pastel shade and let your nails exude a subtle charm that speaks volumes.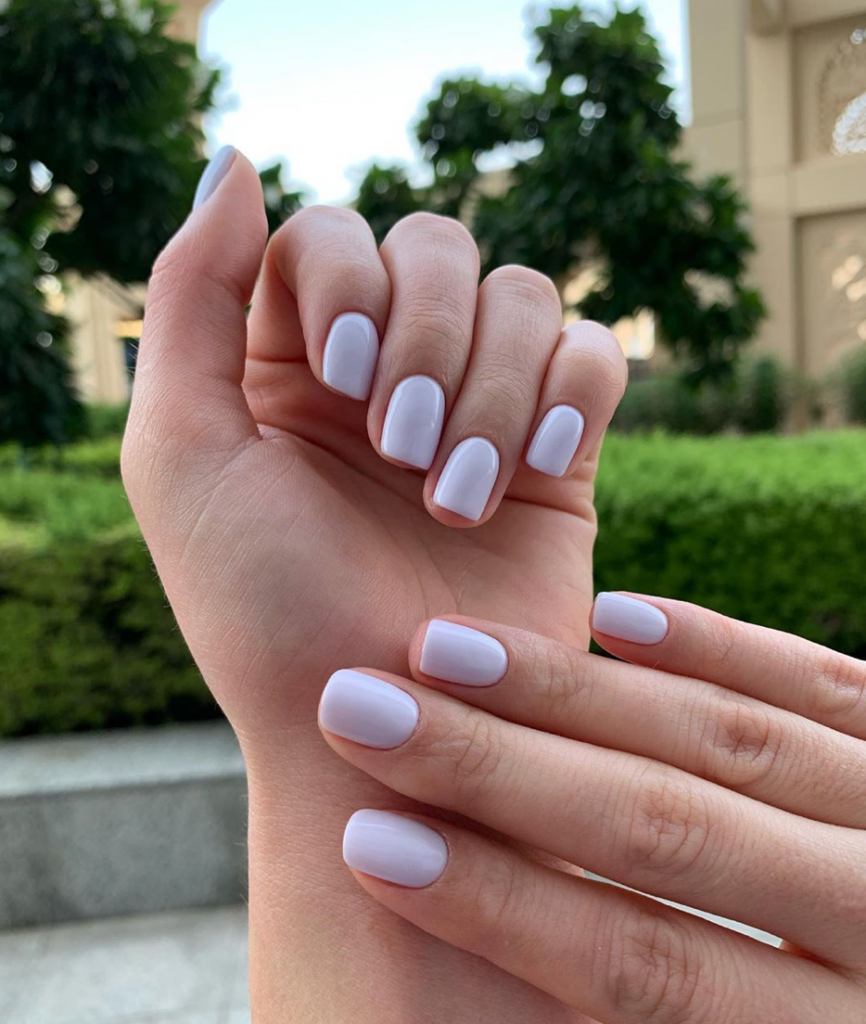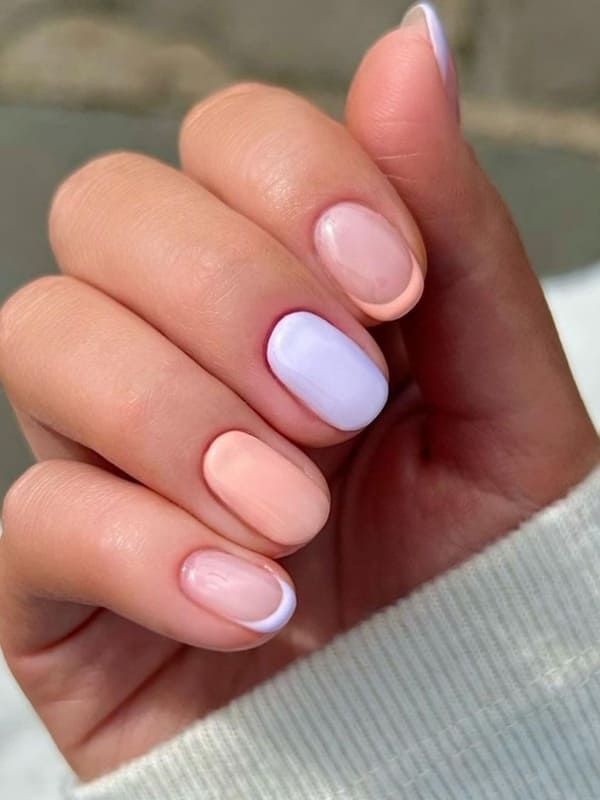 Playful Patterns and Designs with Pastels
Unleash your artistic side by incorporating playful patterns and designs into your pastel nail art. Think delicate polka dots, whimsical stripes, or even intricate geometrical shapes. These designs add a touch of fun and uniqueness to your nails.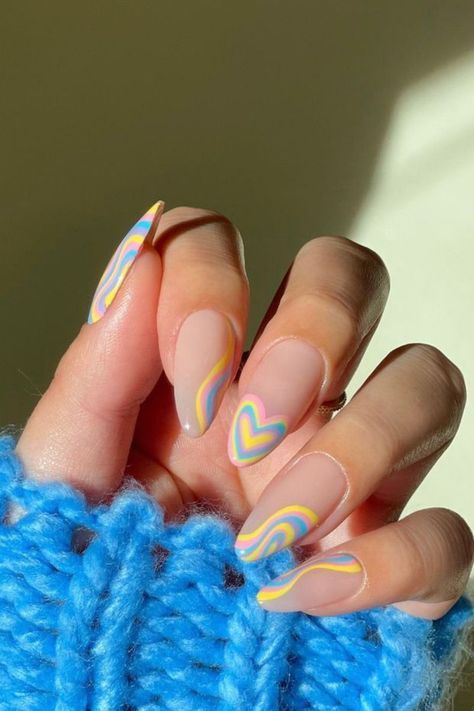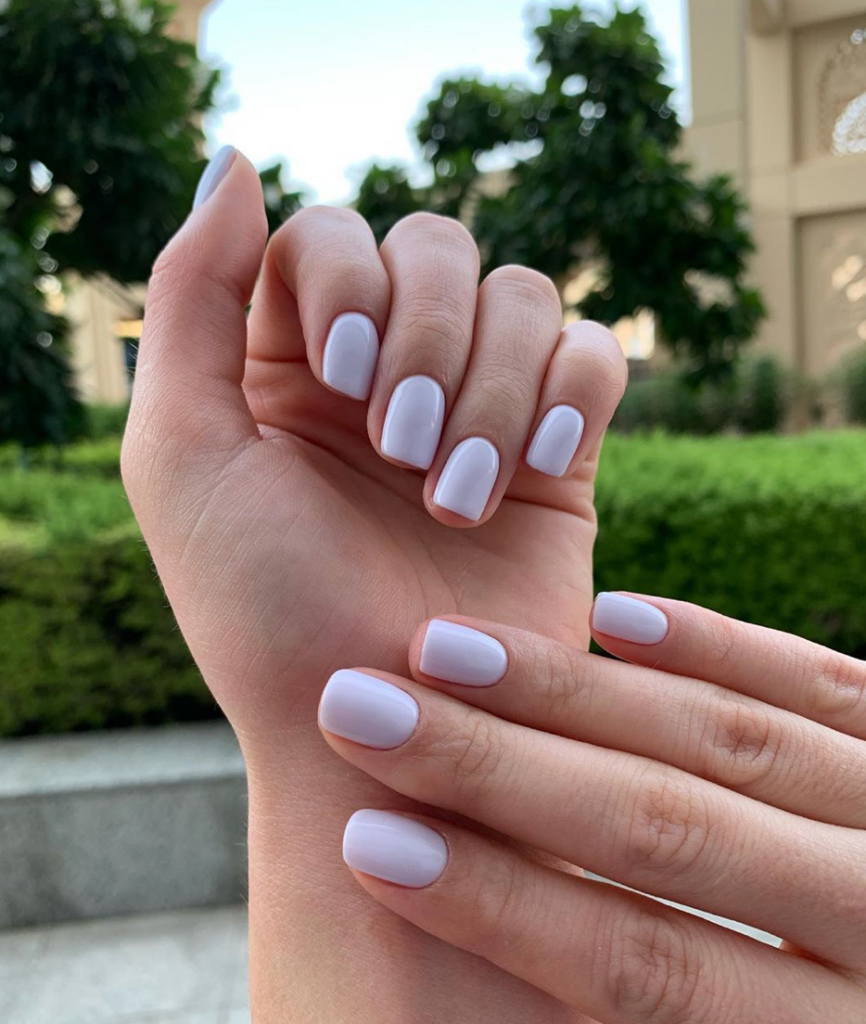 Pastel Accents: Adding Glamour with Minimalism
Sometimes, less is more. Use pastel shades as accents against neutral or nude base colors. A pastel-colored accent nail or minimalist nail art can create a chic and understated look that still turns heads.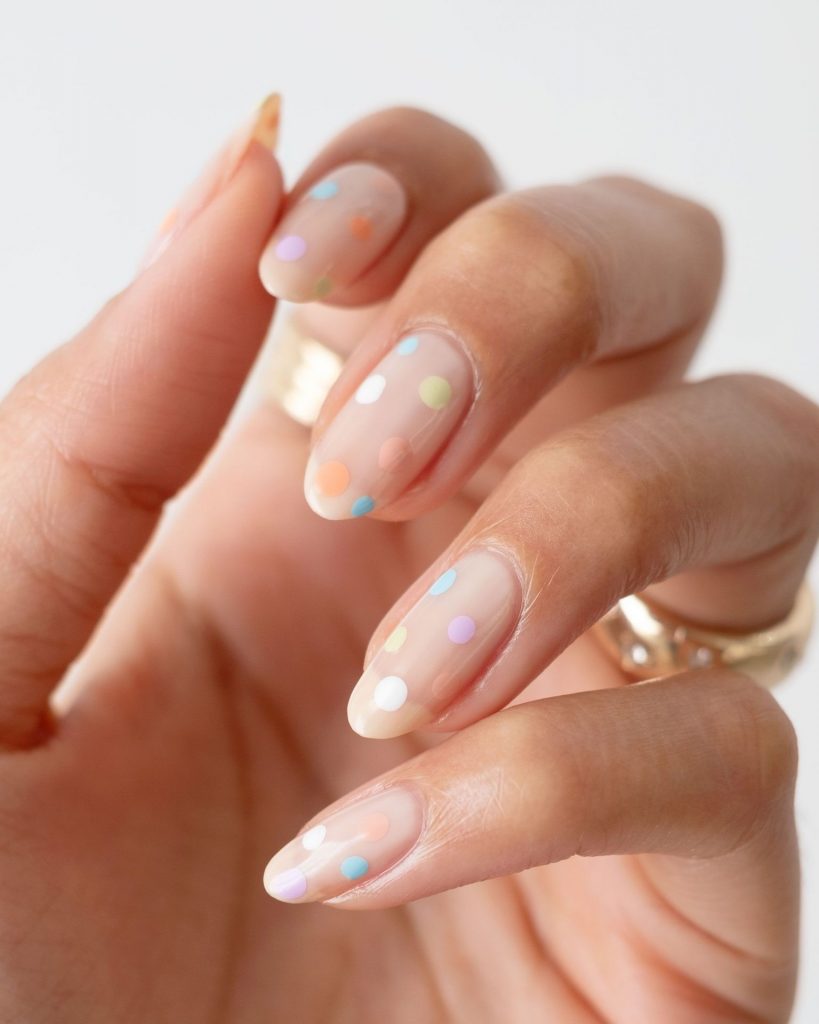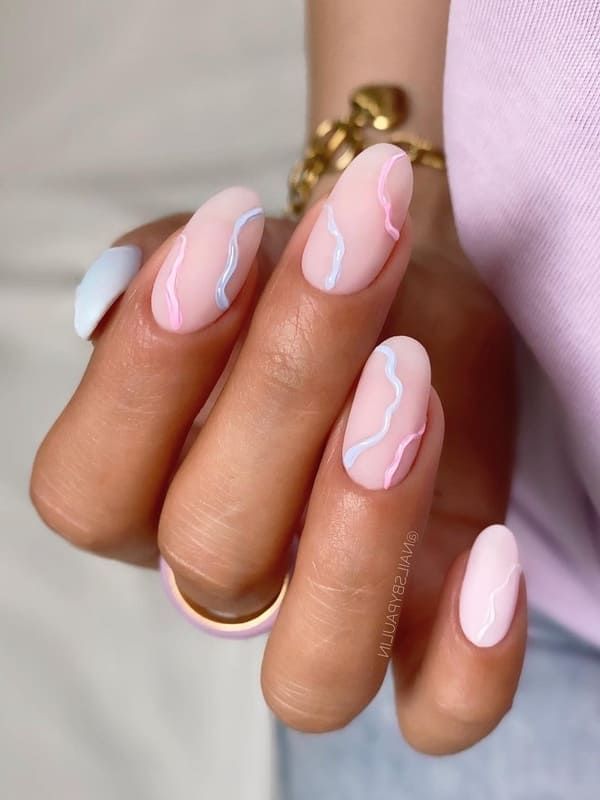 Pastel French Tips with a Twist
Give the classic French manicure a pastel twist by using soft colors for the tips. This subtle variation adds a modern edge to a timeless style, perfect for both casual and formal occasions.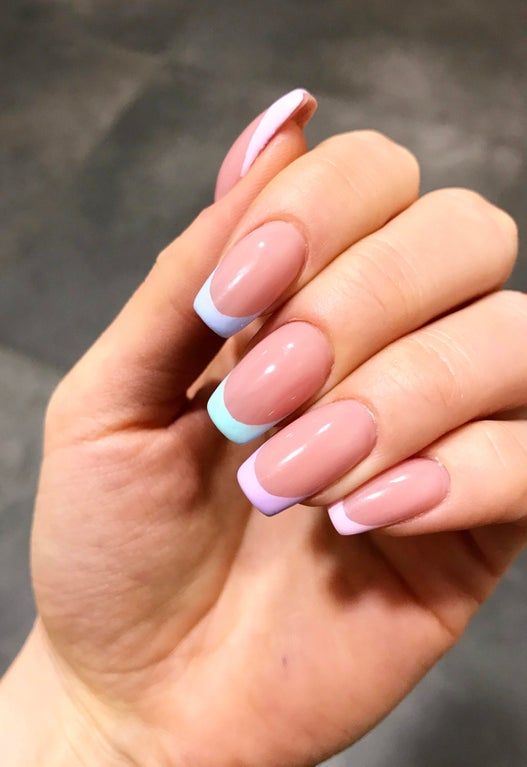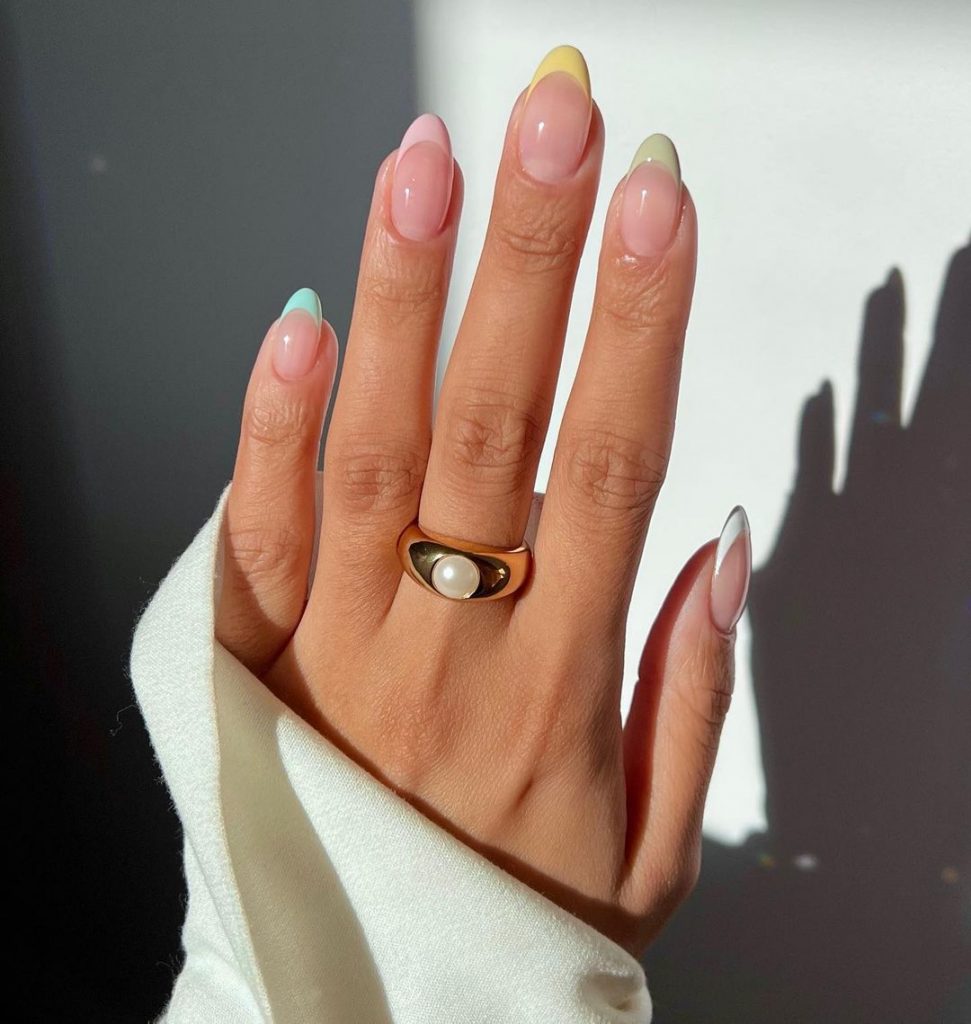 Pastel Floral Delight: Bringing Nature to Your Nails
Floral patterns are a staple in fashion, and they look equally stunning on nails. Create delicate pastel floral designs that reflect the beauty of nature and bring a touch of elegance to your fingertips.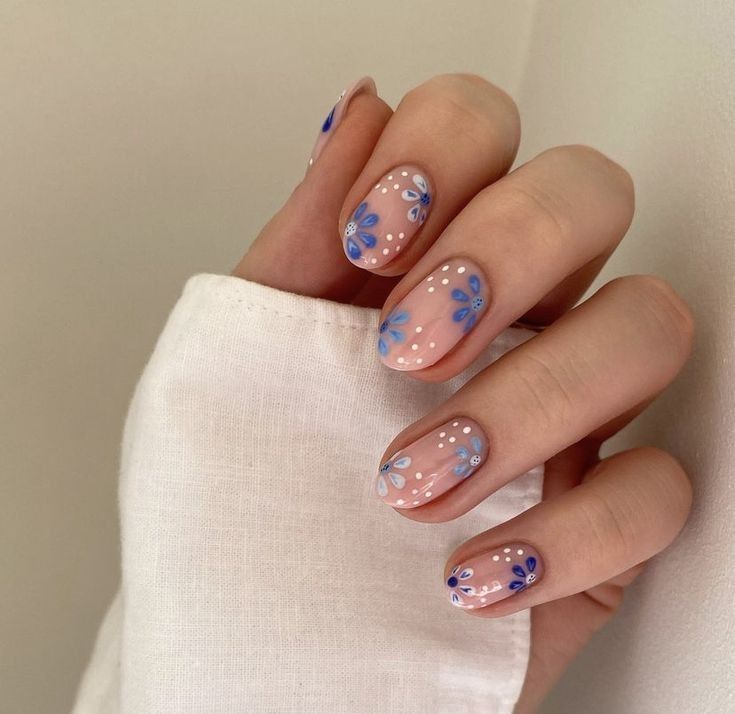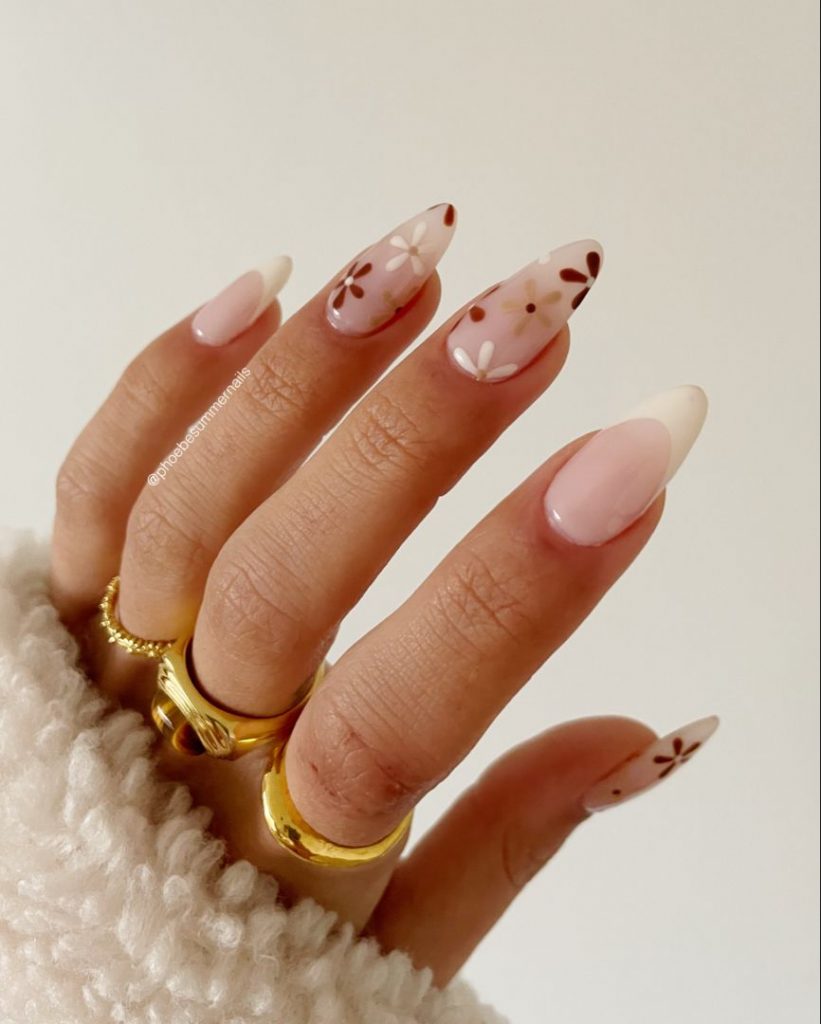 Pastel and Metallic Fusion: A Shimmering Affair
Combine the elegance of pastels with the allure of metallic shades. Incorporate metallic accents into your pastel nail art to create a captivating contrast that's both chic and glamorous.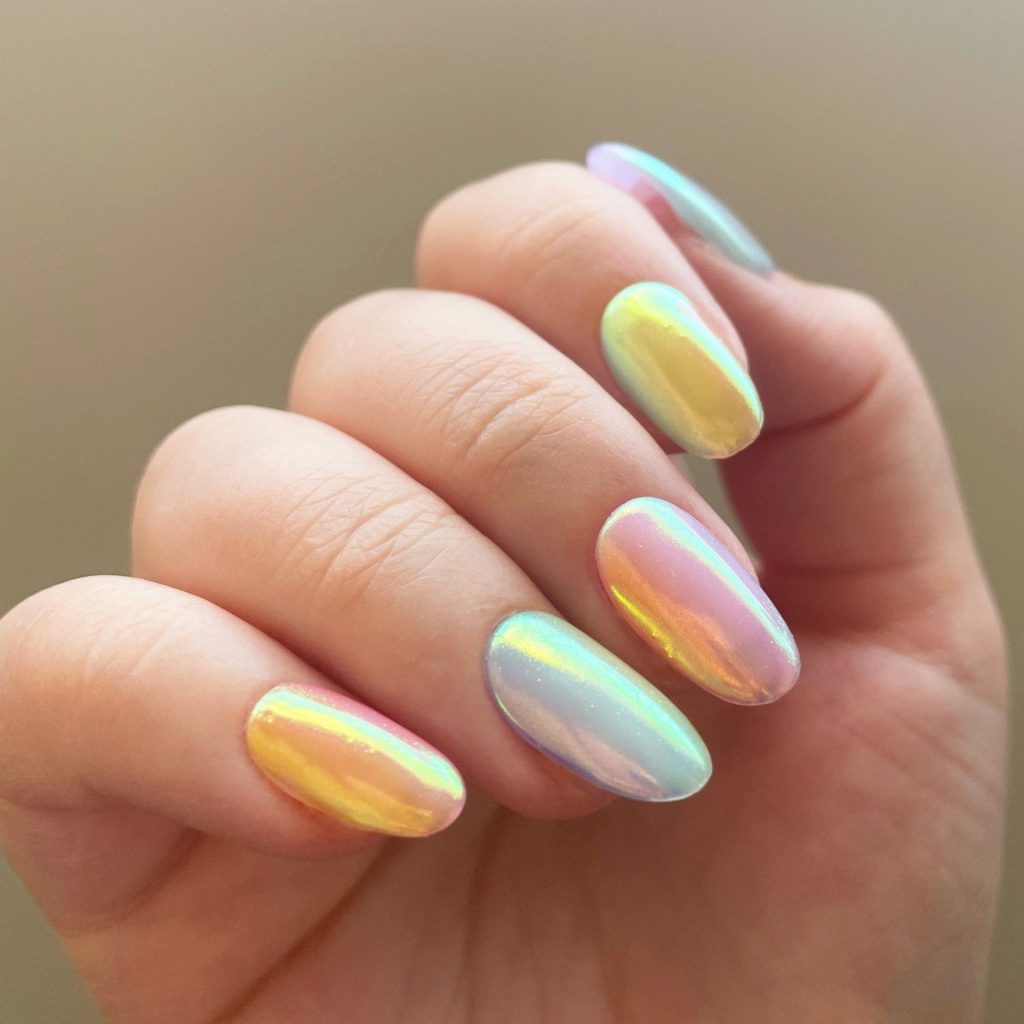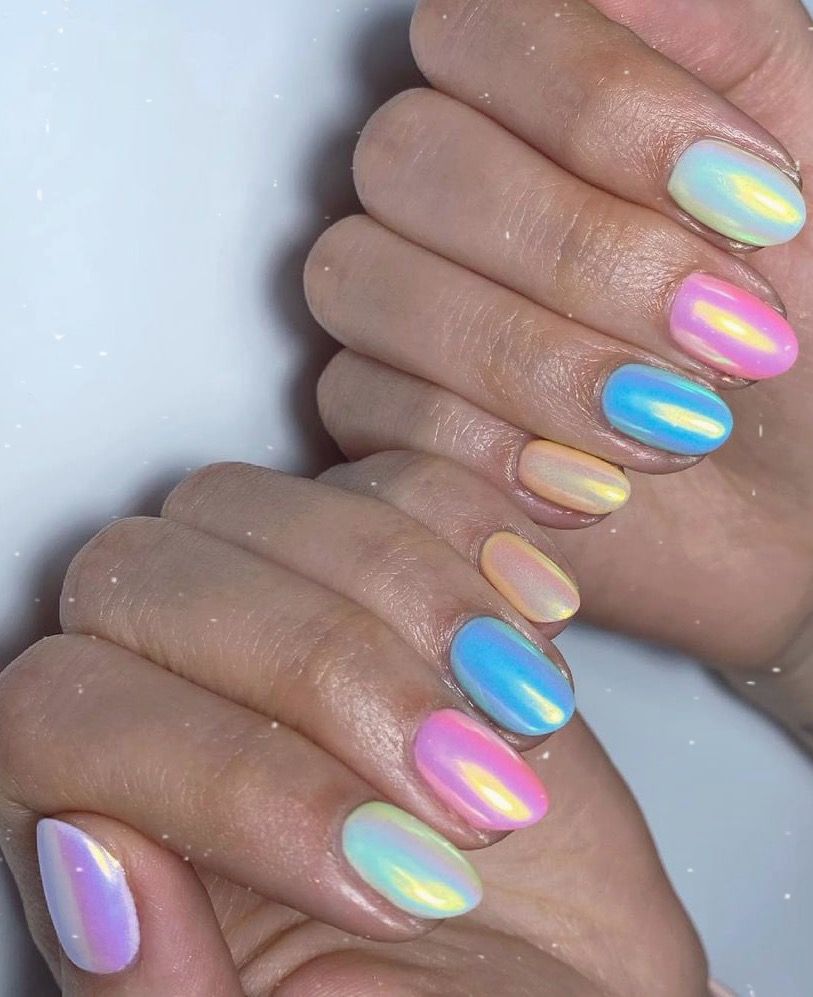 Pastel Nails for Different Nail Shapes
Different nail shapes provide various opportunities for creativity. Whether you have almond-shaped, square, or coffin nails, pastel shades can be tailored to suit each shape, resulting in a customized and polished look.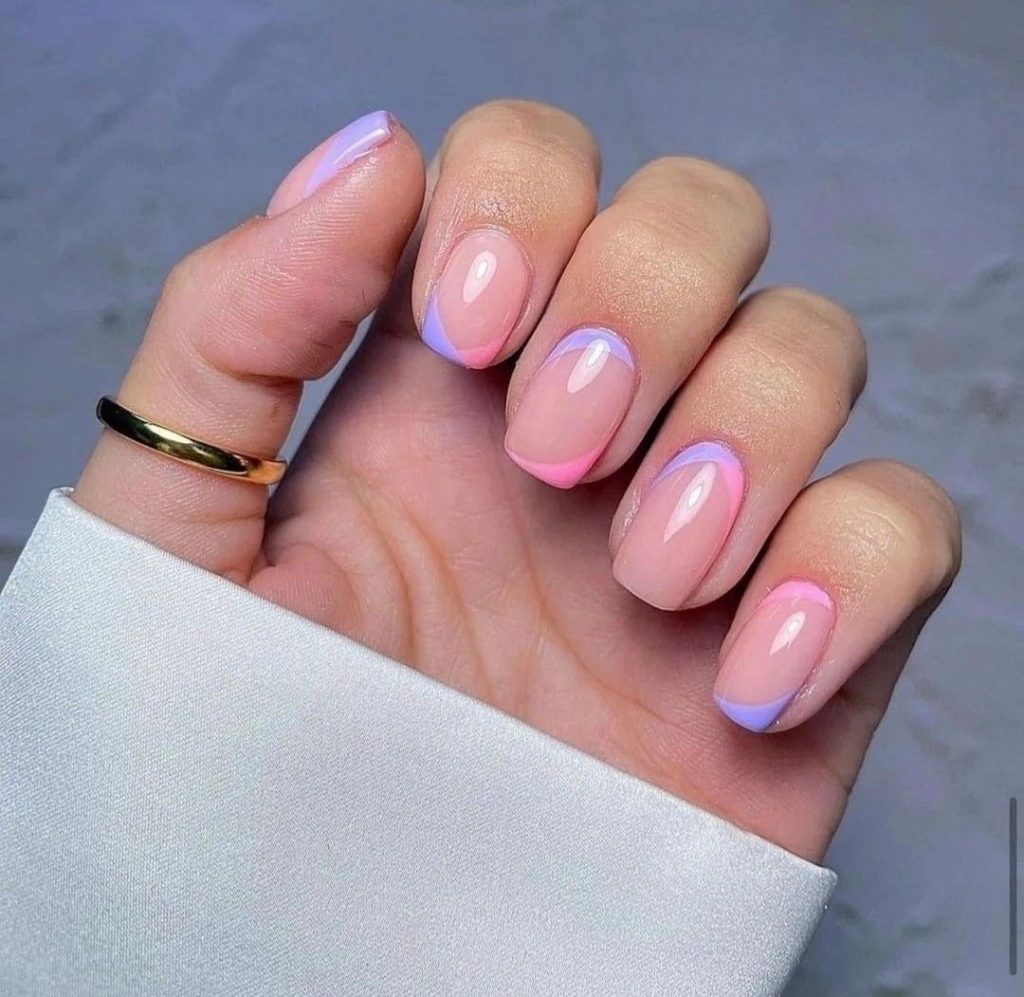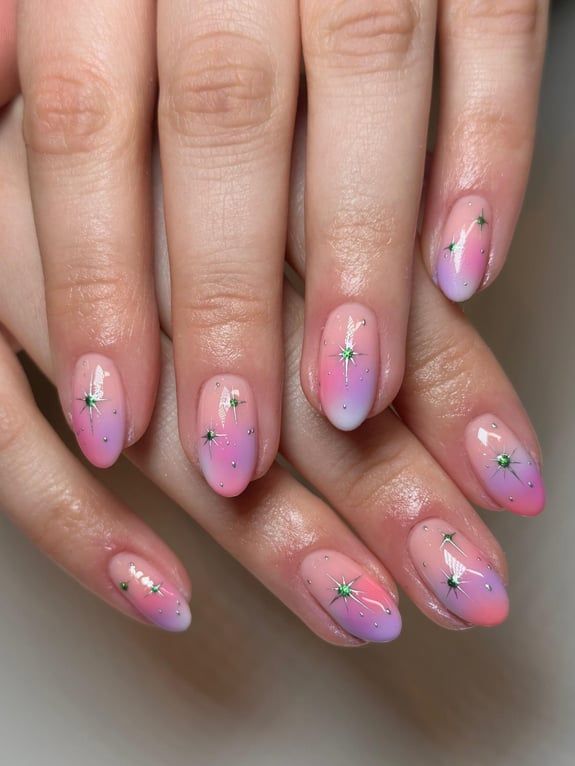 Save Pin