Nails
Elegant and Simple: Pastel Pink Short Nail Designs for Dark Skin
Dark skin is incredibly beautiful and versatile, offering a wide range of possibilities when it comes to personal style and self-expression. One often overlooked aspect of self-care and style for individuals with dark skin is nail art. Pink nails, in particular, can complement and enhance the natural beauty of dark skin tones, creating a stunning and eye-catching look. In this article, we will explore various ideas and tips for embracing pink nails on dark skin, empowering you to express your individuality and beauty with confidence.
Understanding the Impact of Nail Colors on Dark Skin
The choice of nail color can have a significant impact on the overall appearance of your hands, especially when it comes to dark skin tones. While some may hesitate to try certain colors, like pink, due to concerns about compatibility with their skin tone, it's important to break free from these limitations and embrace the vast array of options available. Pink, in its various shades, can be an excellent choice for dark skin, offering a touch of femininity, elegance, and vibrancy.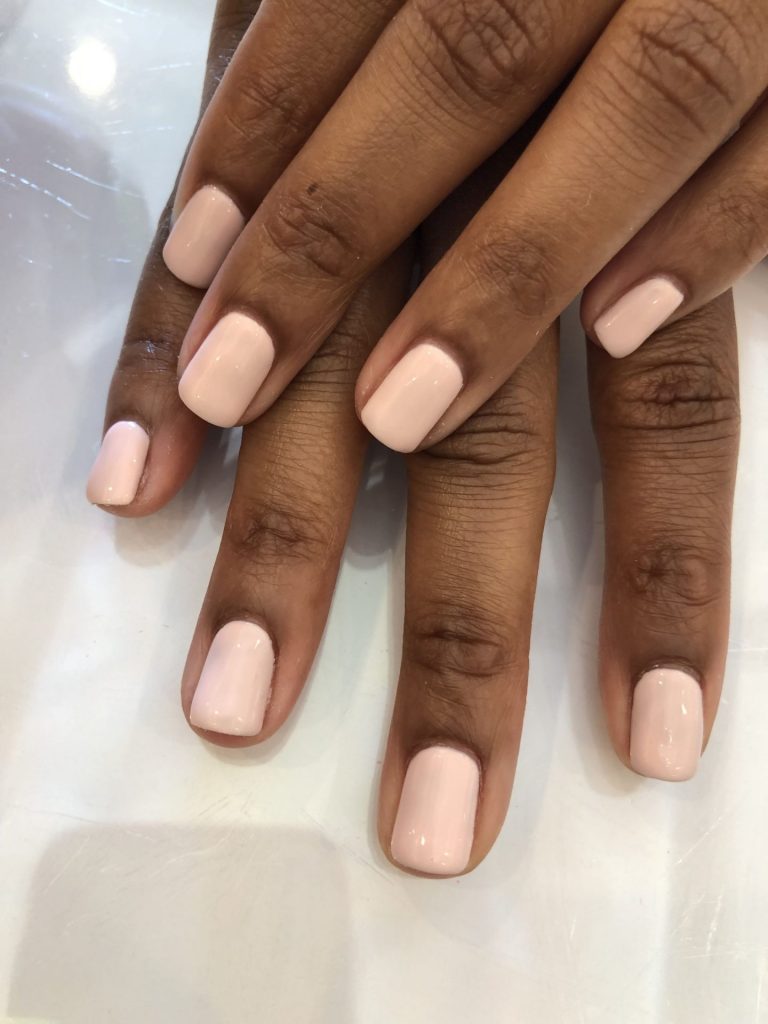 Embracing Pink Nails for Dark Skin
Choosing the Right Shade of Pink
When selecting a shade of pink for your nails, it's crucial to consider your skin's undertones. For individuals with warm undertones, opt for peachy or coral pinks, which complement the natural warmth of the skin. On the other hand, those with cool undertones can choose cooler shades of pink, such as rosy or baby pink. Experimenting with different shades will help you find the perfect pink that harmonizes with your skin tone.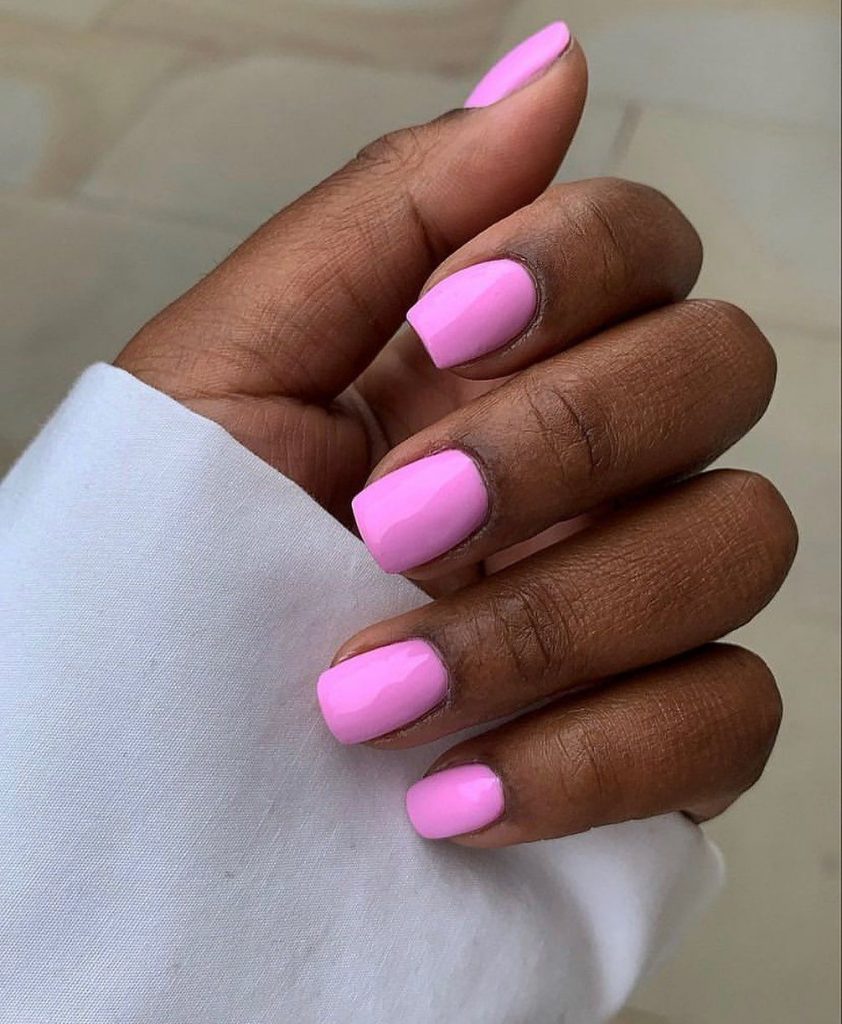 Complementing Pink with Other Colors
To create a visually appealing nail art design, you can combine pink with other complementary colors. For instance, a pink and gold combination can exude elegance and sophistication. Additionally, shades like lavender, mint green, or silver can be used to create contrast and add an extra dimension to your pink nails.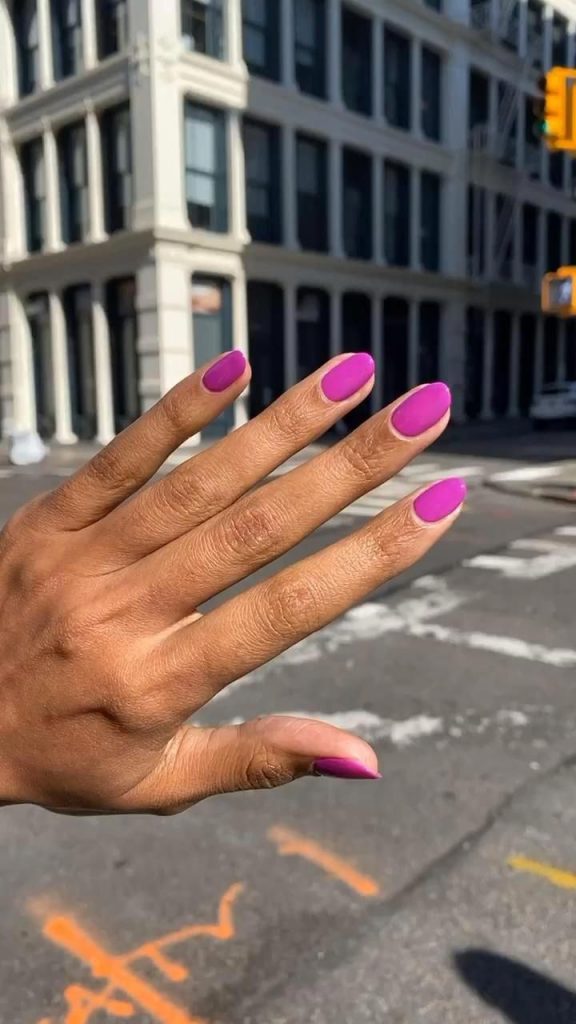 Exploring Different Nail Art Designs
Nail art offers endless possibilities for creative expression. Consider incorporating designs like ombre, geometric patterns, floral motifs, or even abstract art into your pink nail aesthetic. These designs can be adapted to suit your personal style and preferences, making your nails truly unique and captivating.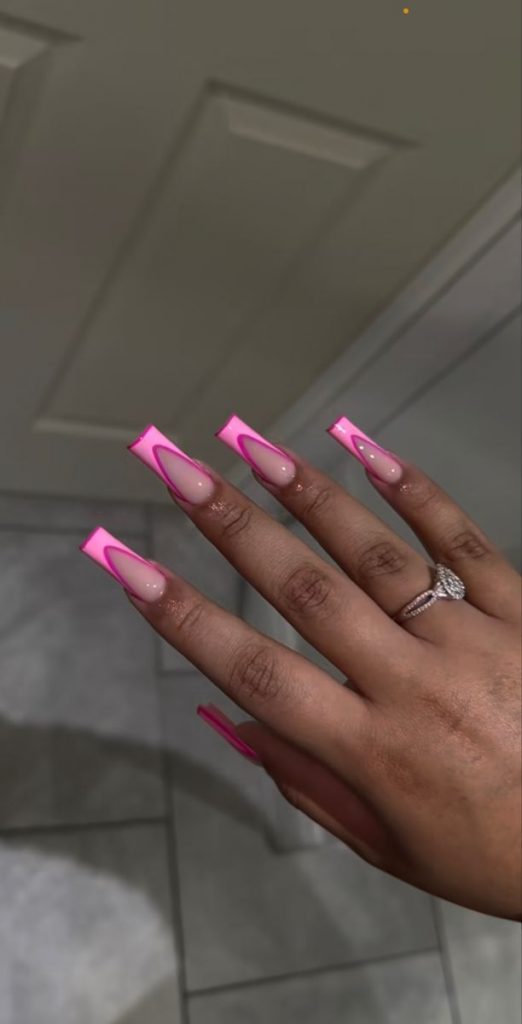 Tips for Achieving Flawless Pink Nails on Dark Skin
To ensure that your pink nails look flawless and polished, follow these simple tips: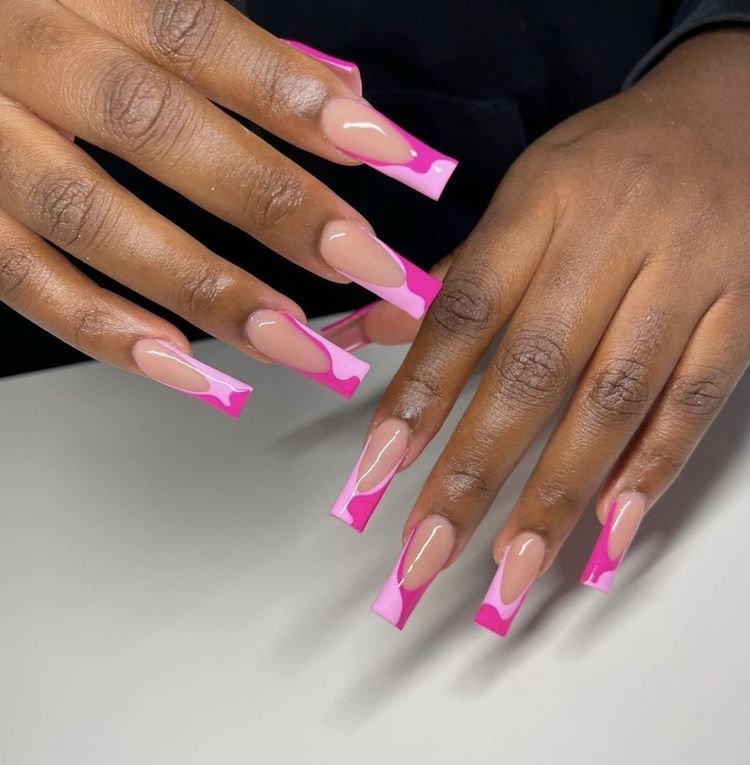 Preparing Your Nails
Start by preparing your nails for the application of pink nail polish. Trim and shape your nails to your desired length and style. Gently buff the surface of your nails to create a smooth canvas for the polish.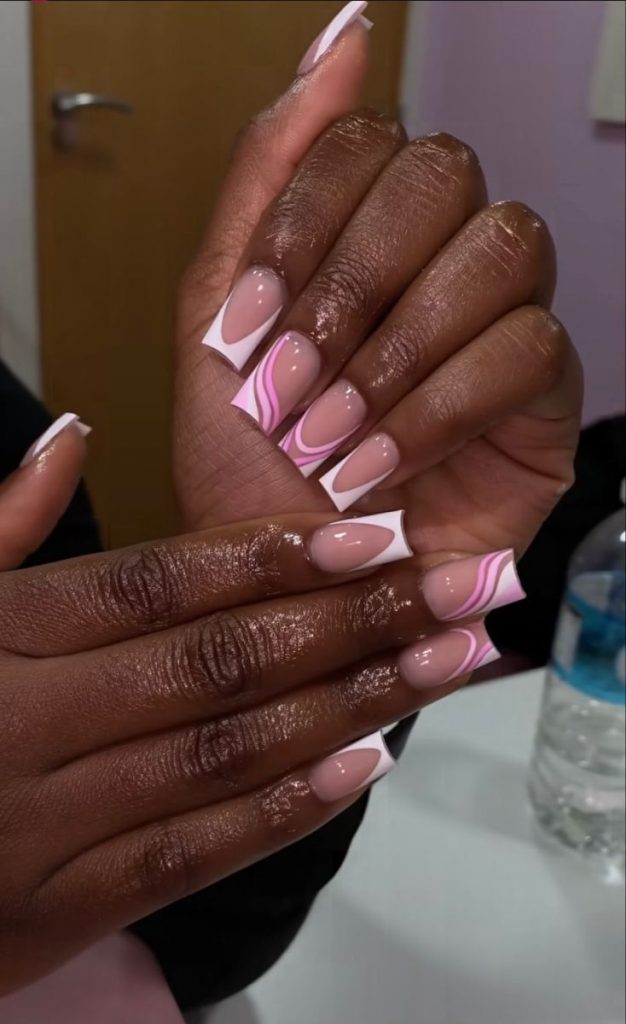 Applying Base Coat and Pink Nail Polish
Before applying the pink nail polish, it's essential to use a base coat. This layer will protect your nails from staining and help the polish adhere better. Once the base coat is dry, carefully apply your chosen shade of pink nail polish, ensuring even coverage.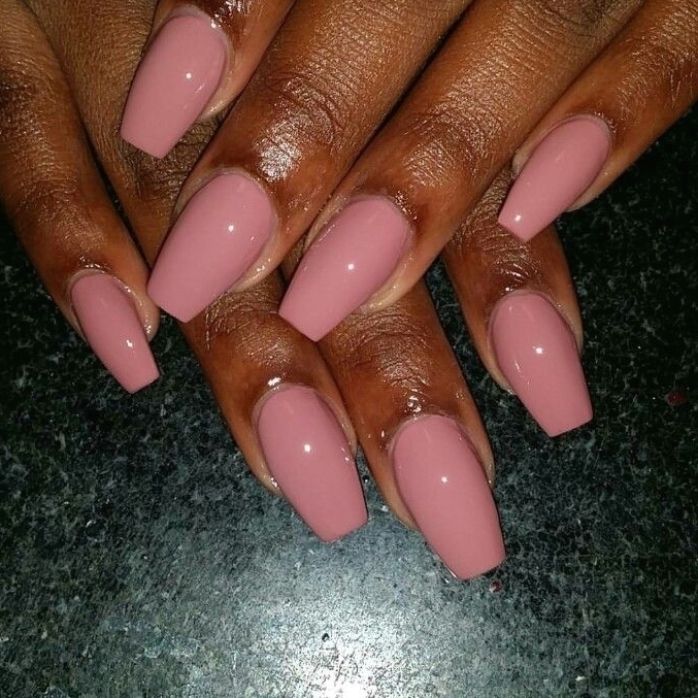 Adding Finishing Touches
Once the pink nail polish is dry, add a glossy top coat to seal in the color and provide a long-lasting shine. Clean up any excess polish around the edges of your nails using a precision brush dipped in nail polish remover. This will give your pink nails a professional and tidy finish.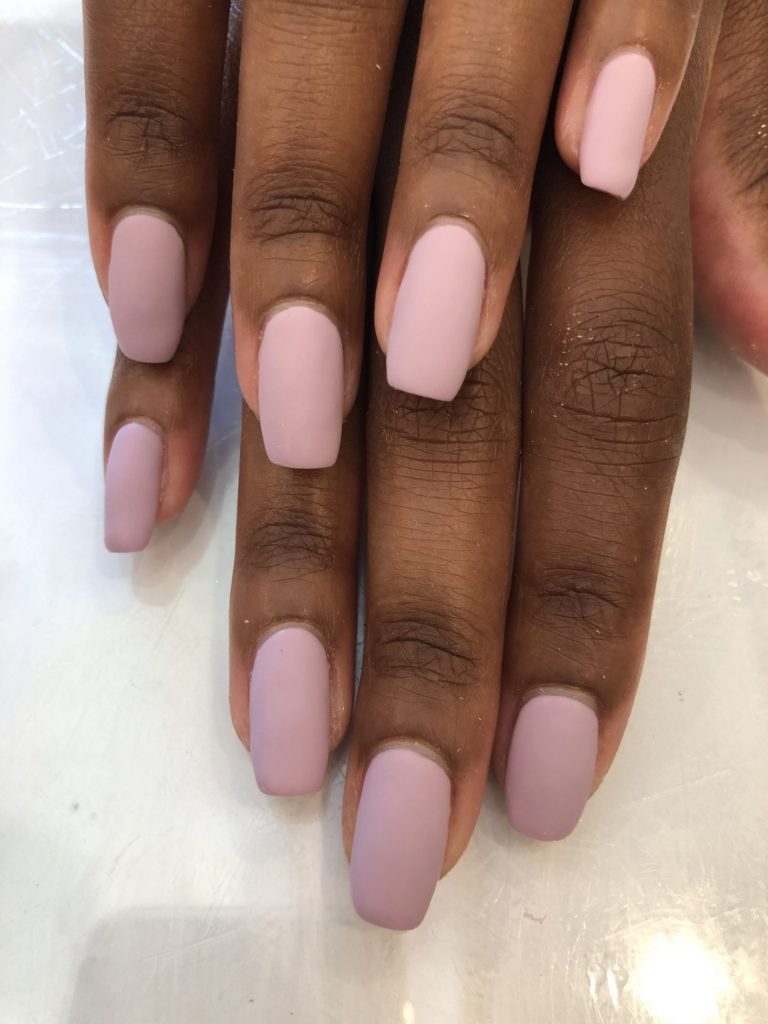 Pink Nail Care for Dark Skin
Maintaining healthy nails is essential for showcasing the beauty of your pink manicure. Here are some tips to keep in mind: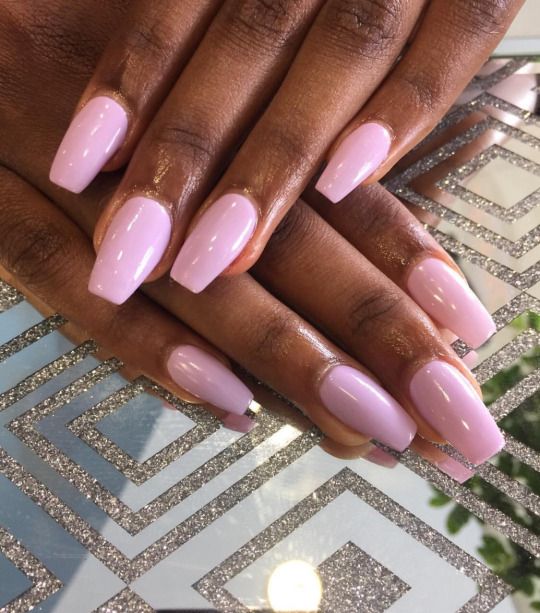 Maintaining Healthy Nails
Keep your nails healthy and strong by following a balanced diet rich in vitamins and minerals. Stay hydrated and avoid excessive use of harsh chemicals that can weaken your nails.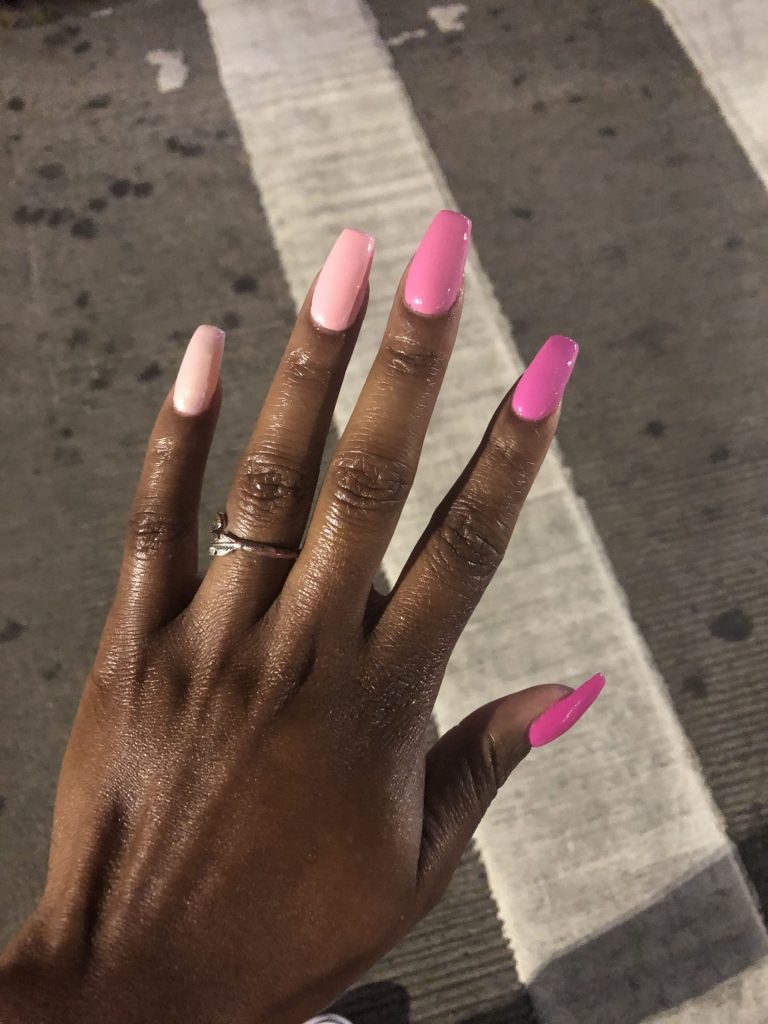 Moisturizing and Protecting Your Cuticles
Moisturize your cuticles regularly to prevent dryness and cracking. Use cuticle oil or a nourishing cream to keep them soft and supple. Remember to push back your cuticles gently using a cuticle pusher to create a clean and neat nail appearance.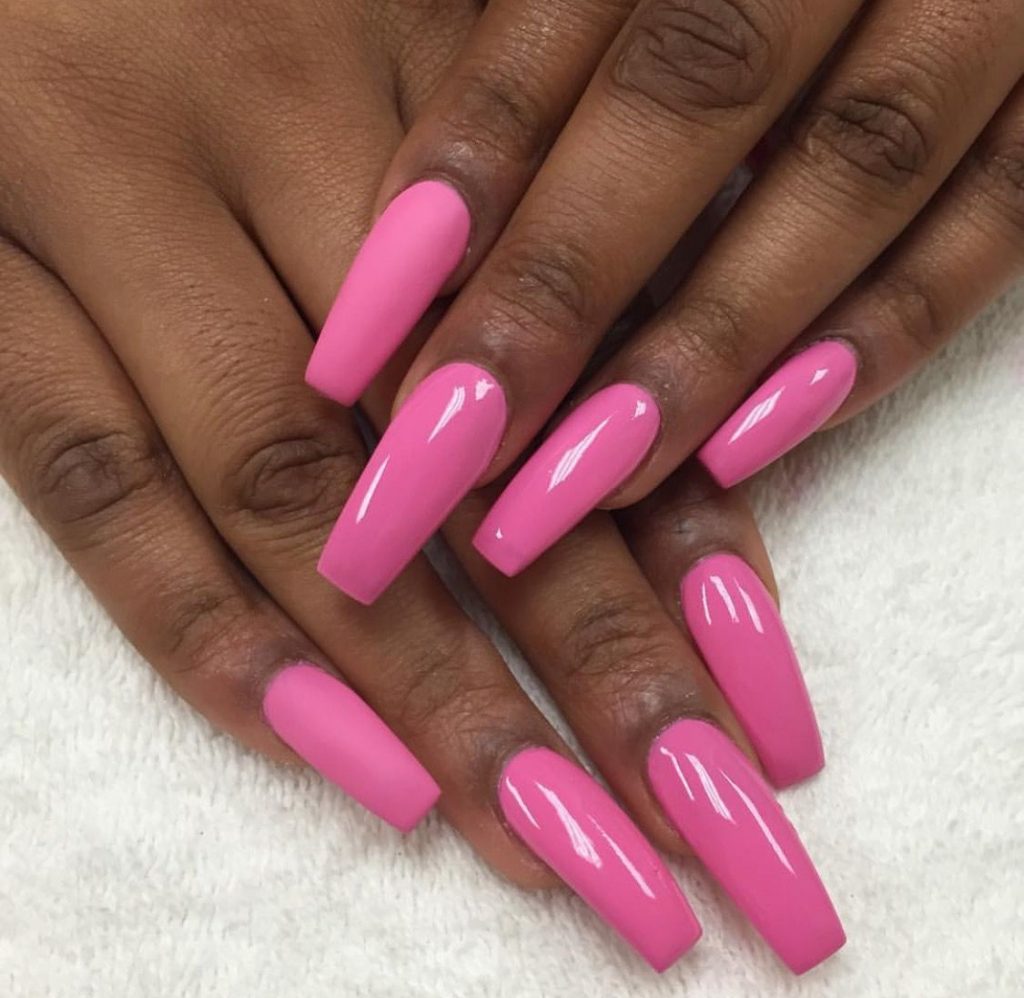 Regular Nail Maintenance
To keep your pink nails looking fresh, schedule regular touch-ups. This may involve filling in any chipped areas, refreshing the top coat, or changing your nail art design. Regular maintenance ensures that your nails remain in pristine condition.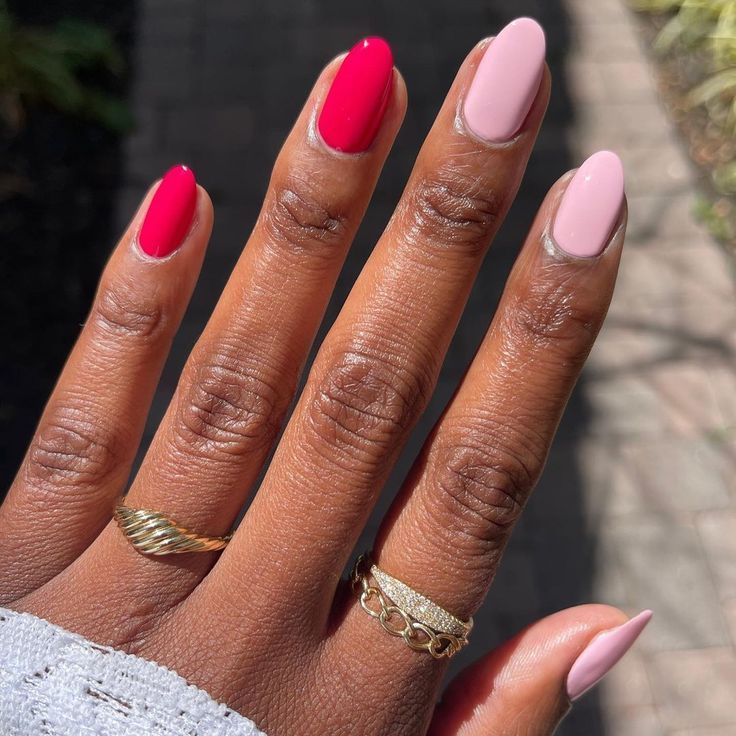 Confidence and Style with Pink Nails on Dark Skin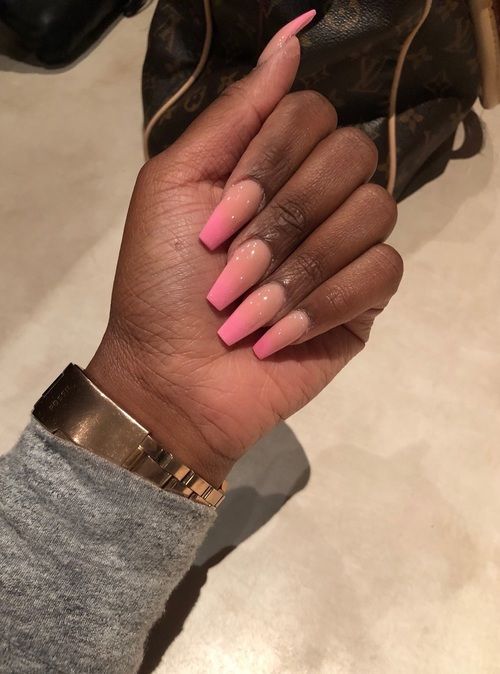 Expressing Individuality
Your nails can be a powerful form of self-expression. Embrace pink nails on dark skin as a way to showcase your unique style, personality, and creativity. Be confident in your choice of colors and designs, allowing them to reflect your individuality.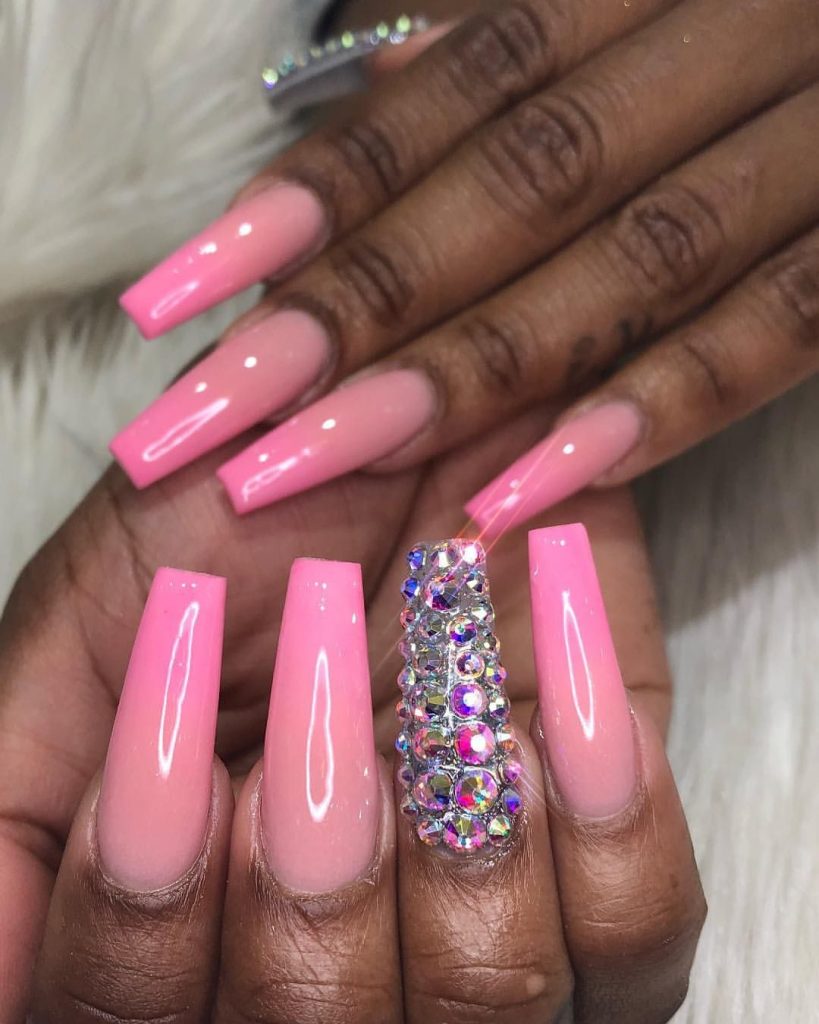 Styling Pink Nails with Outfits
Pink nails can beautifully complement a variety of outfits. For a bold and vibrant look, pair your pink nails with contrasting colors, such as royal blue or emerald green. For a more subtle and sophisticated appearance, opt for neutral-toned clothing that allows your pink nails to take center stage.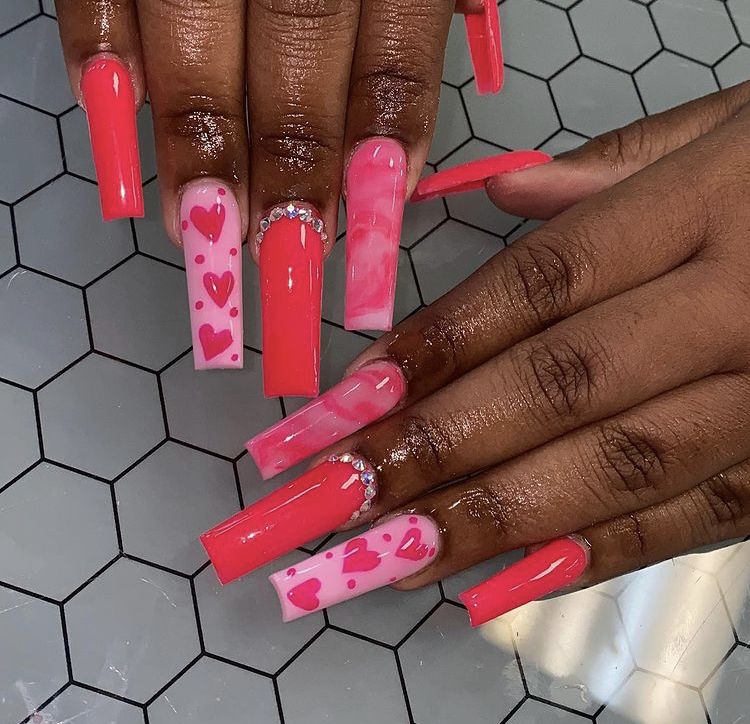 Celebrating Diversity and Beauty
By embracing pink nails on dark skin, you are celebrating the diversity and beauty of different skin tones. This choice empowers you to break away from societal expectations and redefine beauty standards. Embrace your uniqueness and inspire others to do the same.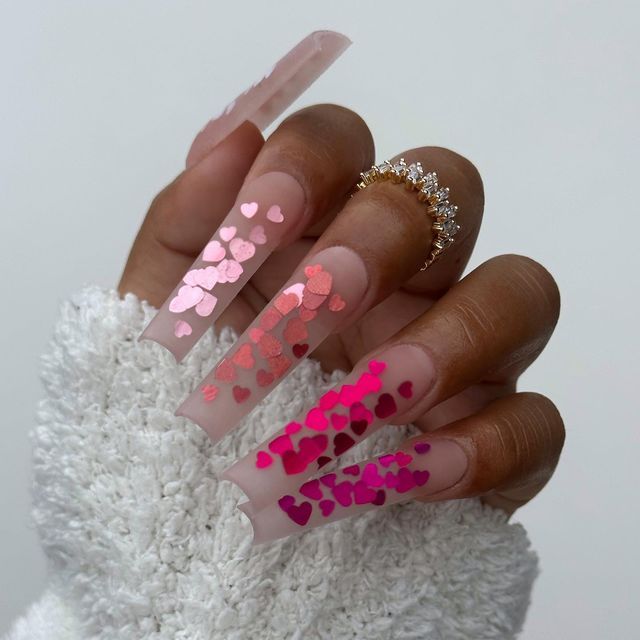 Save Pin