Nails
Purple Nails Acrylic 20 Ideas: Nail Your Look with Stunning Shades
When it comes to expressing yourself through fashion, your nails play a crucial role. Among the plethora of nail art options, acrylic nails stand out for their durability and versatility. In recent years, purple acrylic nails have become a popular choice, offering a wide array of captivating designs suitable for various occasions. Whether you're looking for an elegant, edgy, or playful look, these purple nail acrylic ideas will inspire you to make a statement. So, let's dive into the world of stunning purple acrylic nail designs.
Lavender Dreams: Pastel Perfection
For a soft and dreamy look, opt for lavender acrylic nails. These pastel-hued nails exude sophistication and femininity. The gentle shade of lavender goes well with any outfit and suits all skin tones. You can keep it minimal with a solid lavender hue or add delicate floral accents for a touch of elegance.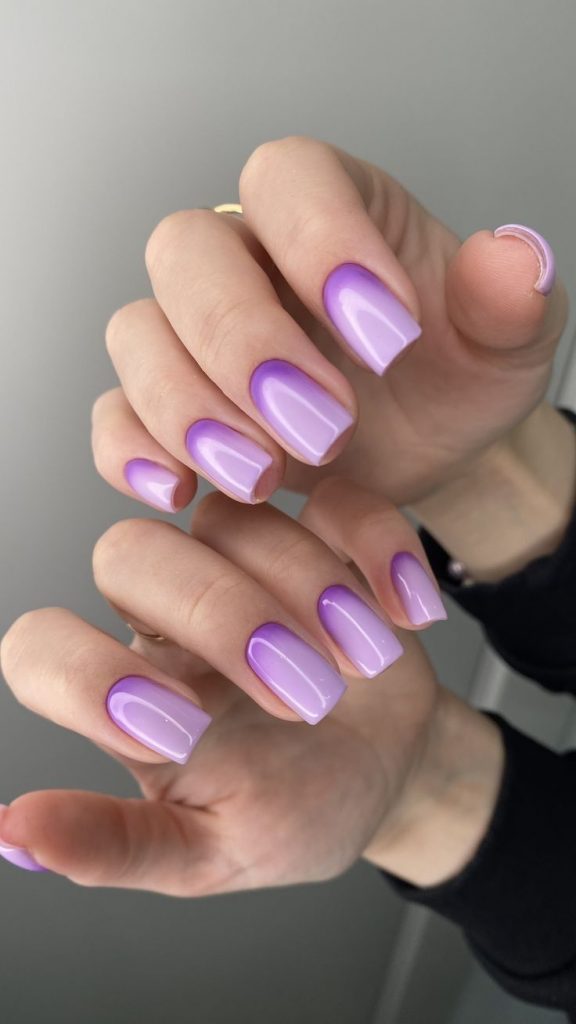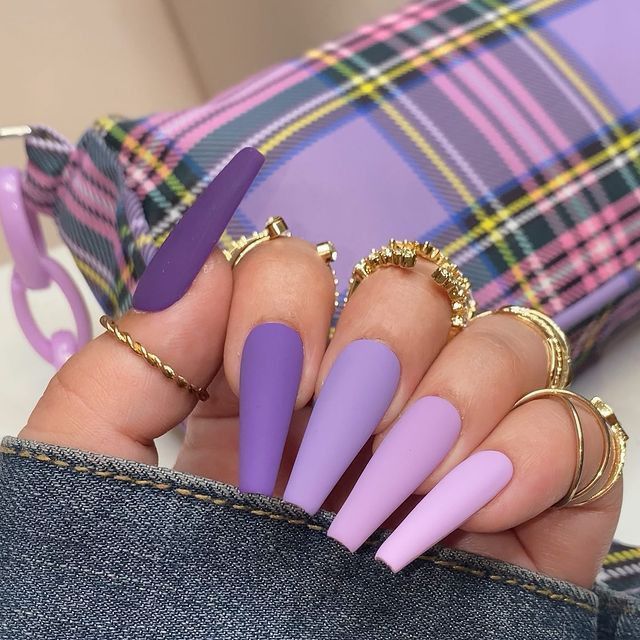 Bold Plum Power: Make a Statement
If you want to make a bold statement, go for rich plum acrylic nails. The deep and intense shade of purple exudes confidence and charm. Pair these bold plum nails with gold accents for a regal touch or add some rhinestones for a glamorous evening look. Don't be afraid to stand out and let your nails speak volumes.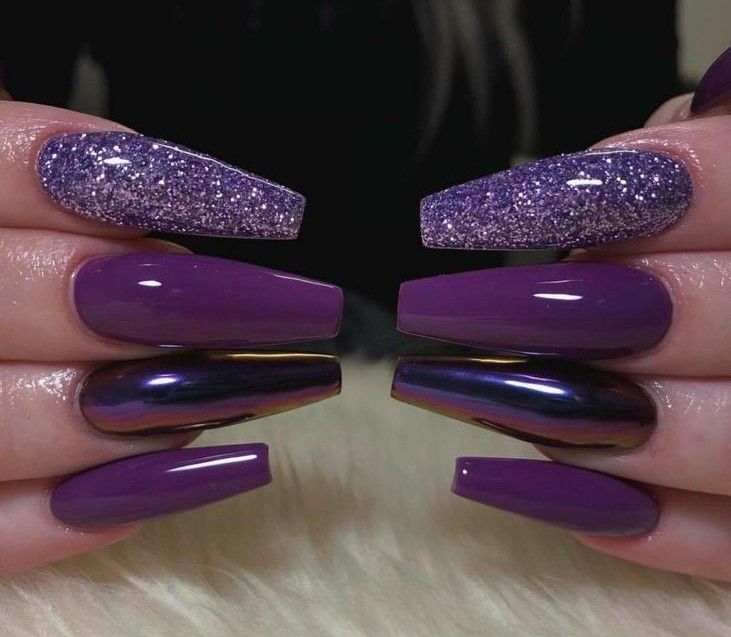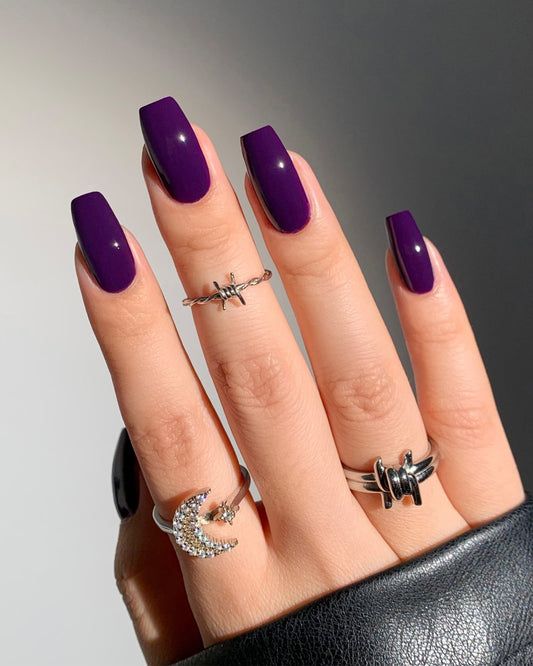 Galaxy Glam: Cosmic Magic
Unleash your creativity with galaxy-themed acrylic nails. These mystical designs combine shades of purple, blue, and black to create a stunning cosmic effect. Add some shimmer and glitter for an ethereal touch that will make your nails look like a piece of art. Embrace the otherworldly beauty and let your imagination run wild.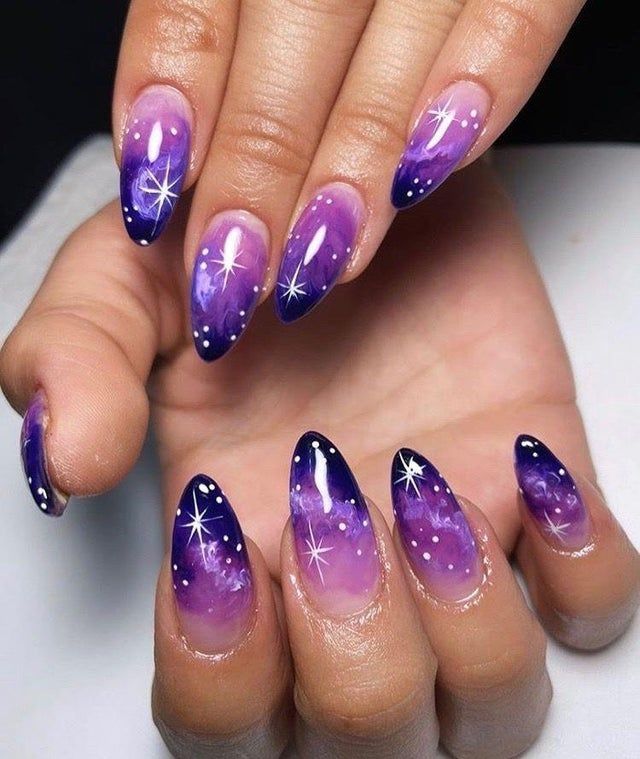 Floral Delicacy: Blooming Beauty
Bring the beauty of flowers to your fingertips with floral acrylic nails. These designs incorporate intricate floral patterns using shades of purple as the base. Each nail becomes a canvas for delicate petals and leaves, making your nails a blooming masterpiece. Perfect for spring or summer, these floral nails add a touch of femininity to your overall look.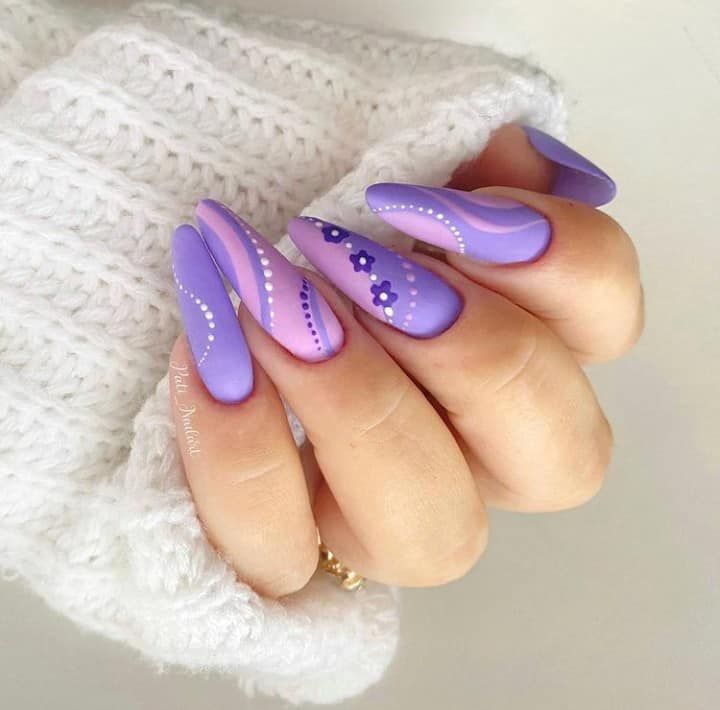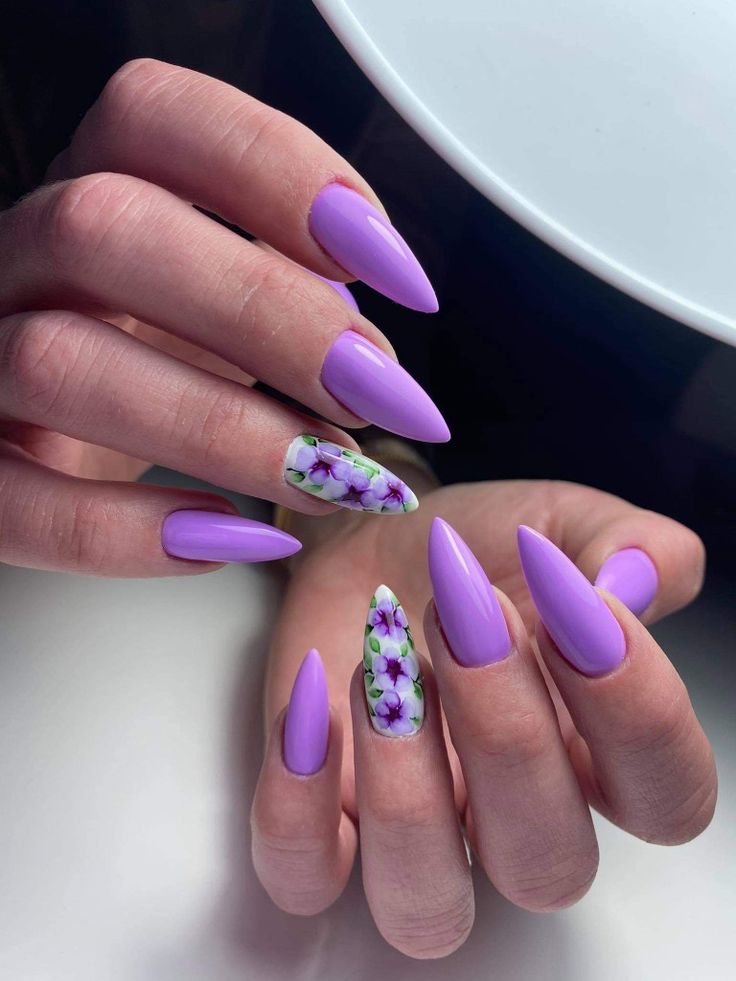 Edgy Elegance: Matte Magic
For those who love edgy looks, try matte purple acrylic nails. Matte finishes exude sophistication and offer a modern twist to your nails. The velvety texture of matte purple nails is simply captivating. Experiment with geometric patterns or negative spaces to add a touch of edginess to your elegant look.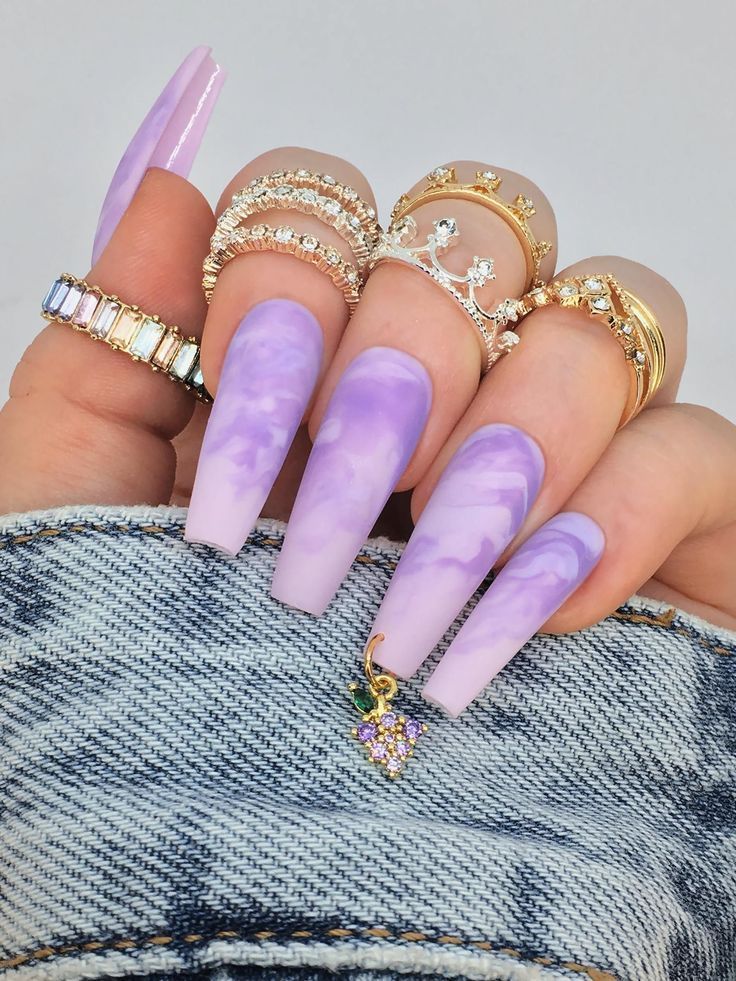 Royal Velvet: Velvet Vibe
Channel the royalty with velvet-inspired purple acrylic nails. The plush and luxurious texture of velvet is translated onto your nails, creating a mesmerizing effect. These nails are perfect for upscale events and formal occasions. Add some gold accents or jeweled embellishments to elevate the regal vibe.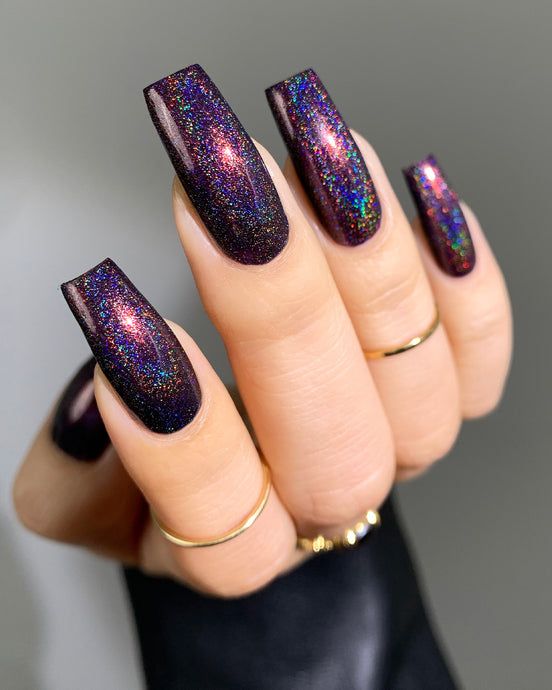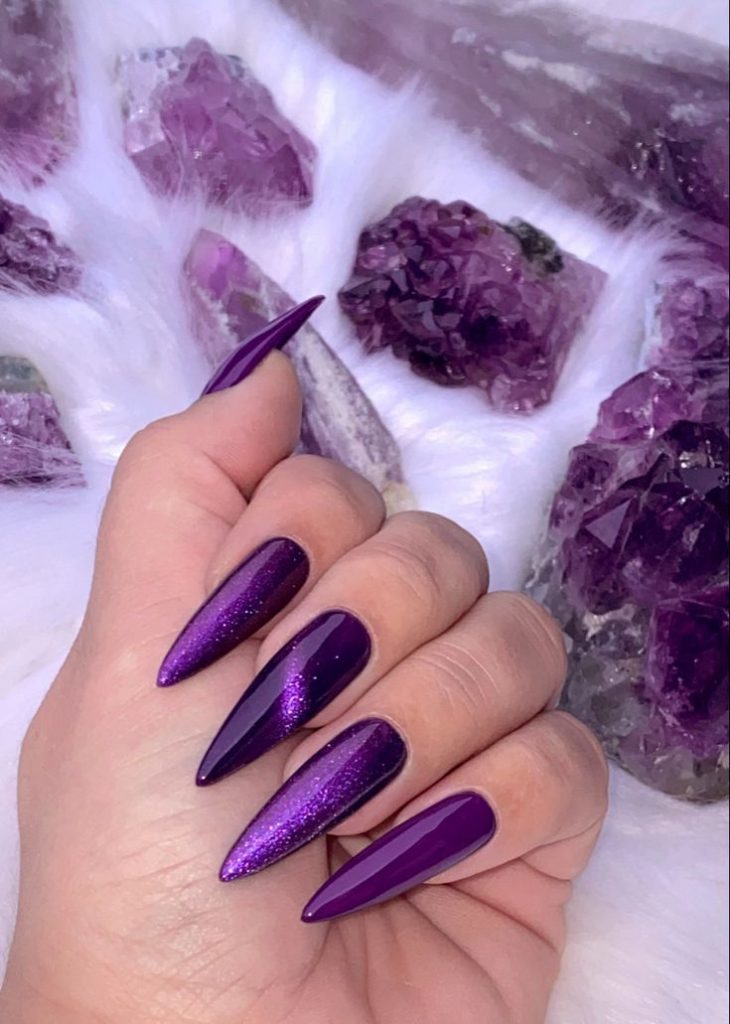 Neon Nights: Electric Energy
Step into the spotlight with neon purple acrylic nails. Neon shades offer a burst of vibrant energy that is perfect for parties and night-outs. Let your nails glow under UV lights and be the center of attention. These bold and daring nails will showcase your adventurous side.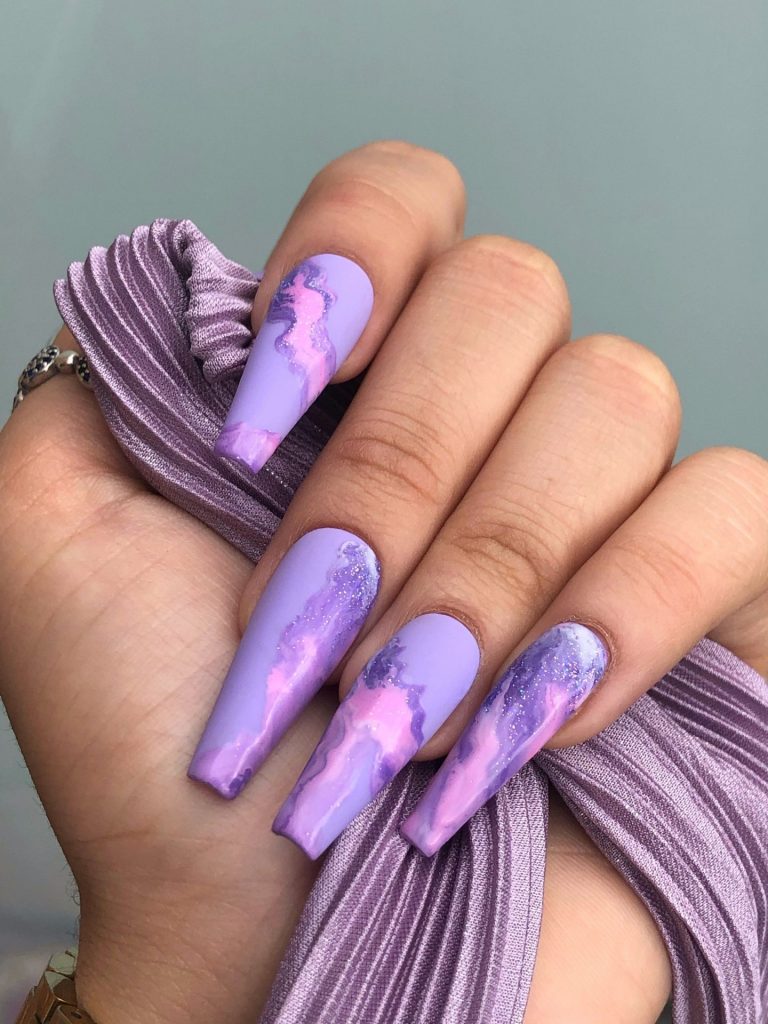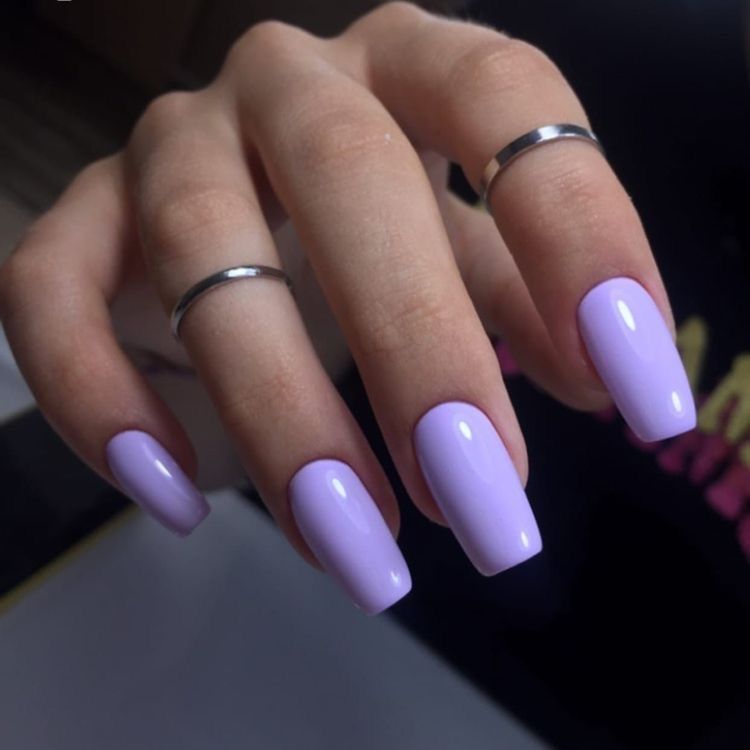 Abstract Art: Creative Expression
Let your nails become a canvas for abstract art with purple acrylic designs. Experiment with lines, shapes, and colors to create a unique and artistic look. Abstract nails are a reflection of your creative spirit, and they are guaranteed to spark conversations and admiration.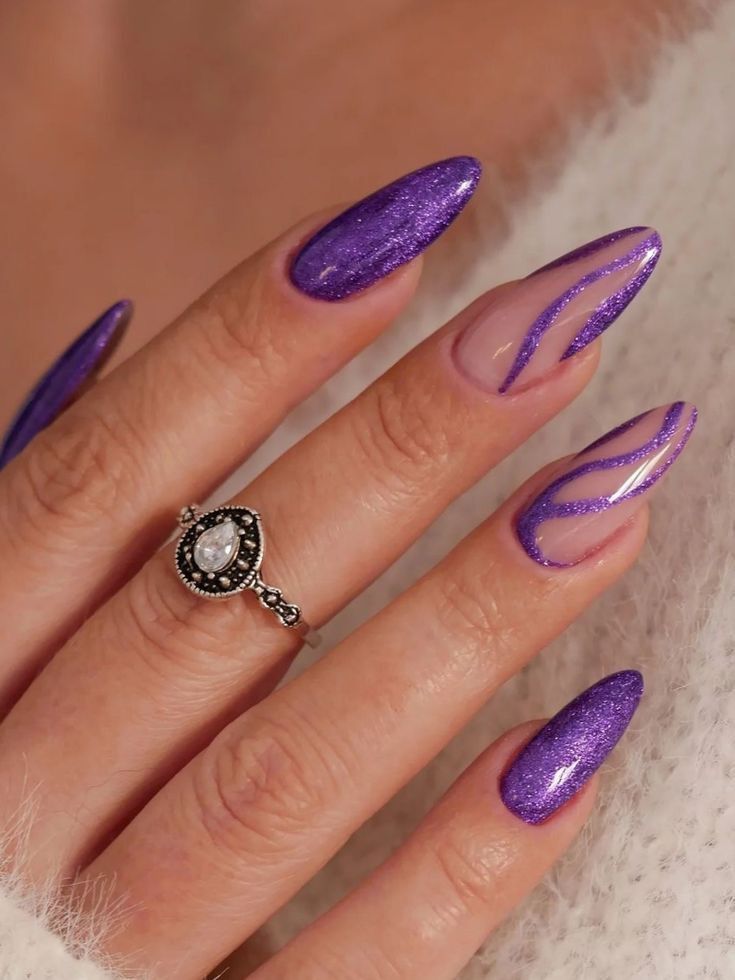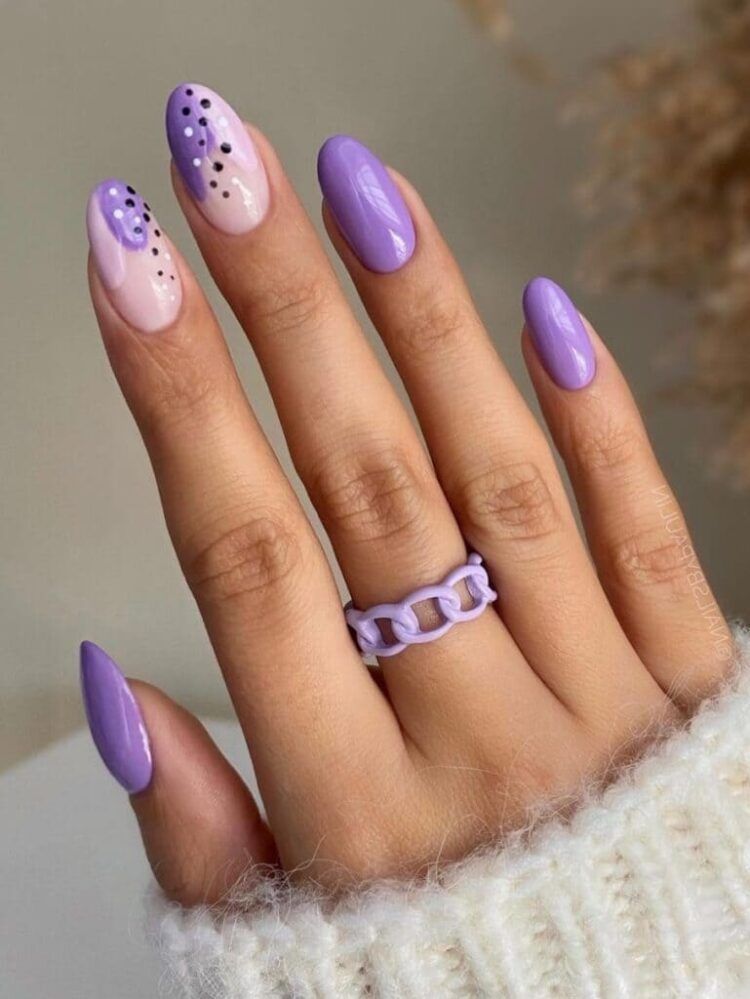 Pearl Elegance: Sophisticated Shimmer
Combine the timeless elegance of pearls with purple acrylic nails. The iridescent shimmer of pearls adds a touch of sophistication and glamour to your nails. You can go for a classic French tip with pearl accents or cover your nails entirely with shimmering pearls for a luxurious effect.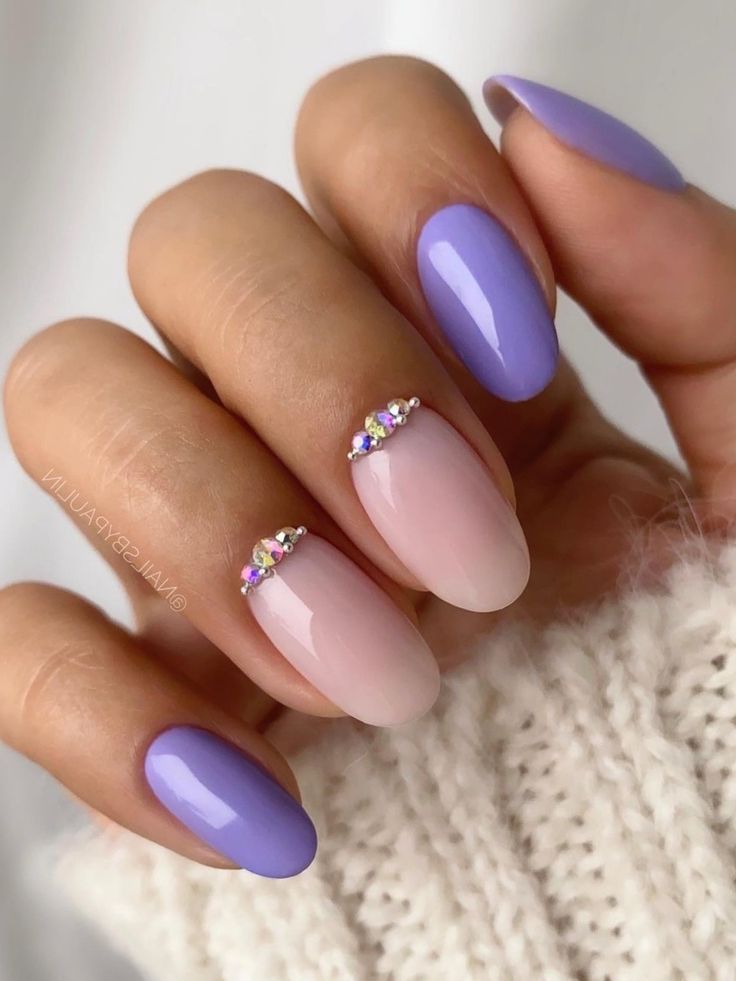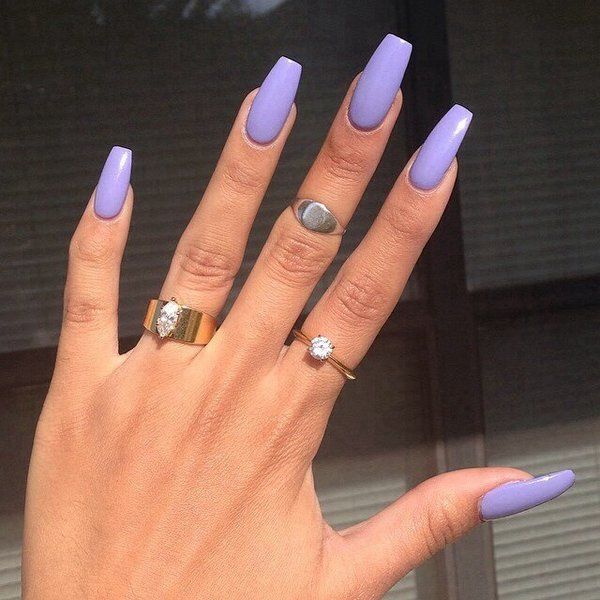 Enchanting Amethyst: Gemstone Glam
Amethyst-inspired acrylic nails emulate the mesmerizing beauty of this purple gemstone. The deep and captivating hue of amethyst will add a touch of luxury to your nails. Embellish with silver or crystal accents for a dazzling finish that captures the essence of gemstone elegance.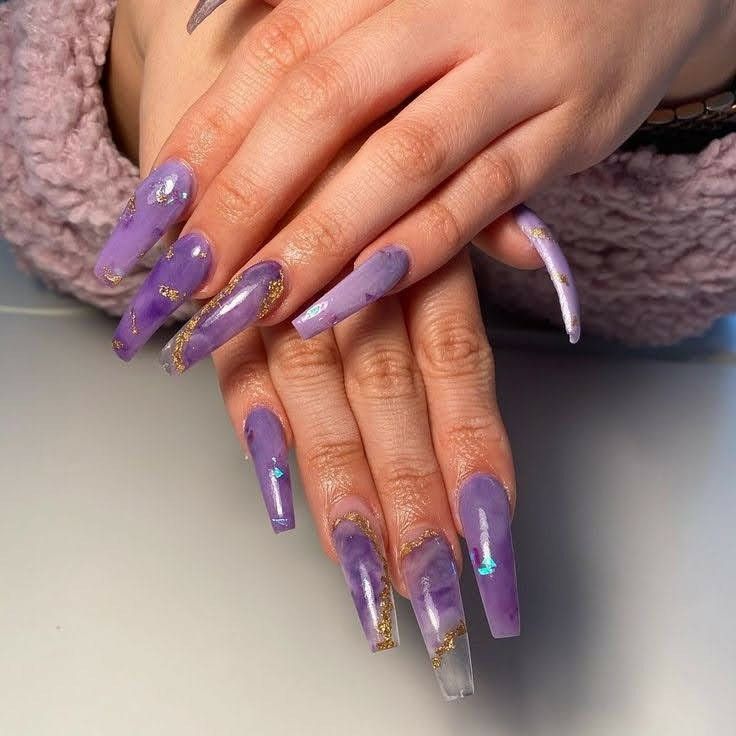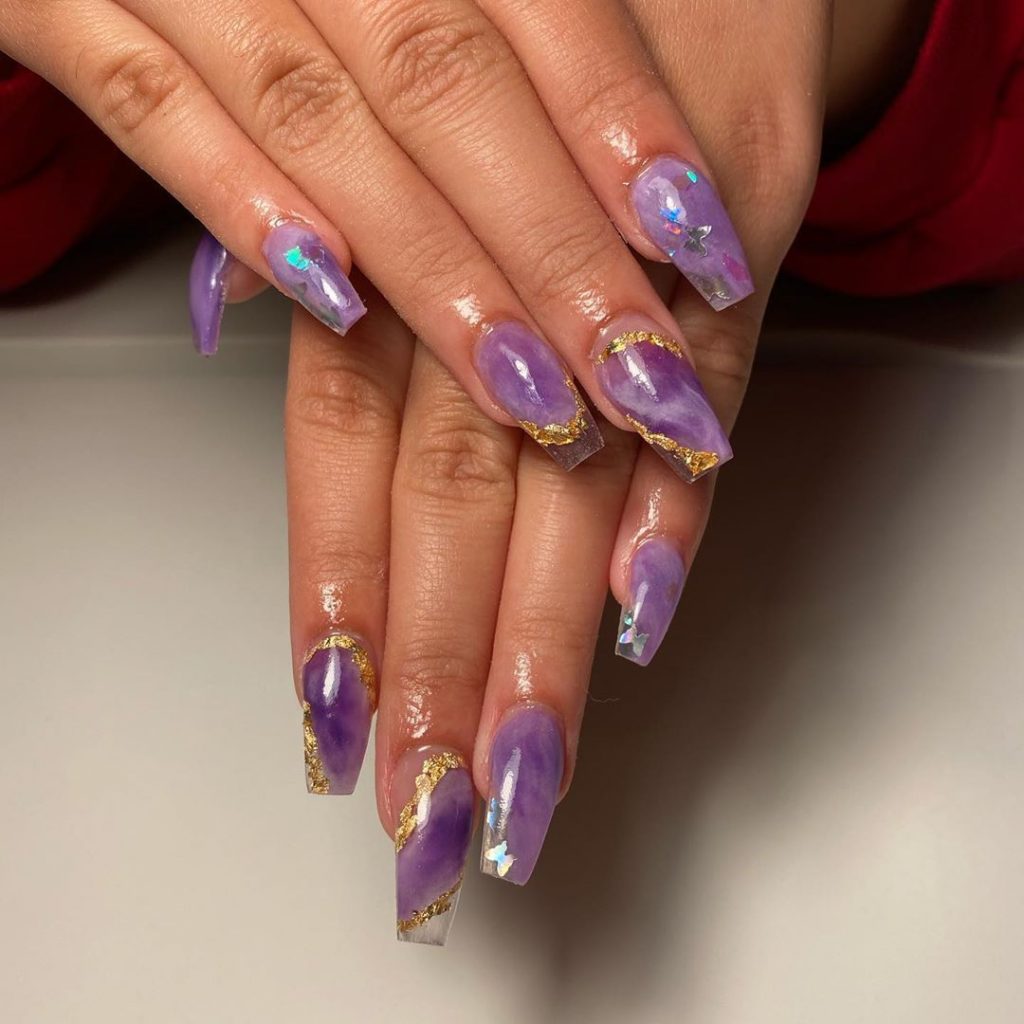 Save Pin