Nails
Red Nail Trends for Winter 2023 – 2024 20 Ideas: Stay Chic and Cozy!
Winter is just around the corner, and it's time to update your nail game to match the chilly vibes and holiday spirit. Red nails are timeless and can add a touch of warmth and glamour to your winter look. In this article, we'll explore the hottest red nail trends for winter 2023 – 2024 that will keep you stylish and cozy during the frosty season.
Classic Reds: Timeless Elegance
Nothing beats the charm of classic red nail polish. It's a timeless choice that suits every occasion. Whether you're attending a holiday party or a cozy night in, classic red nails will never go out of style.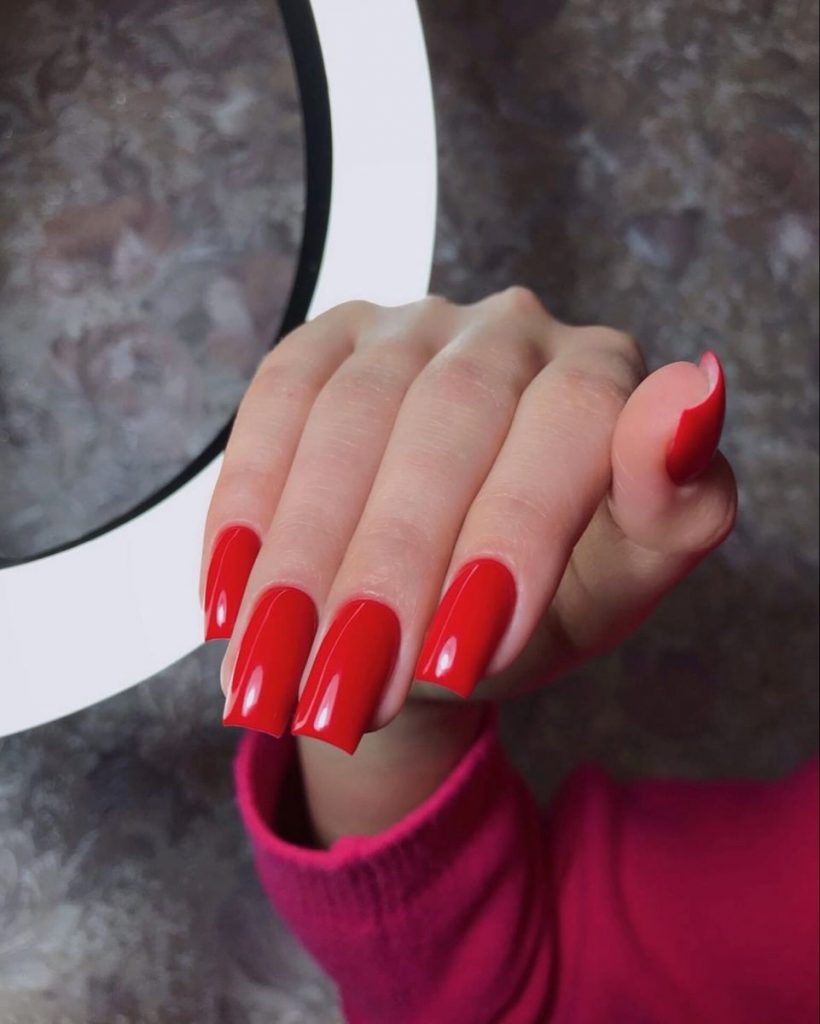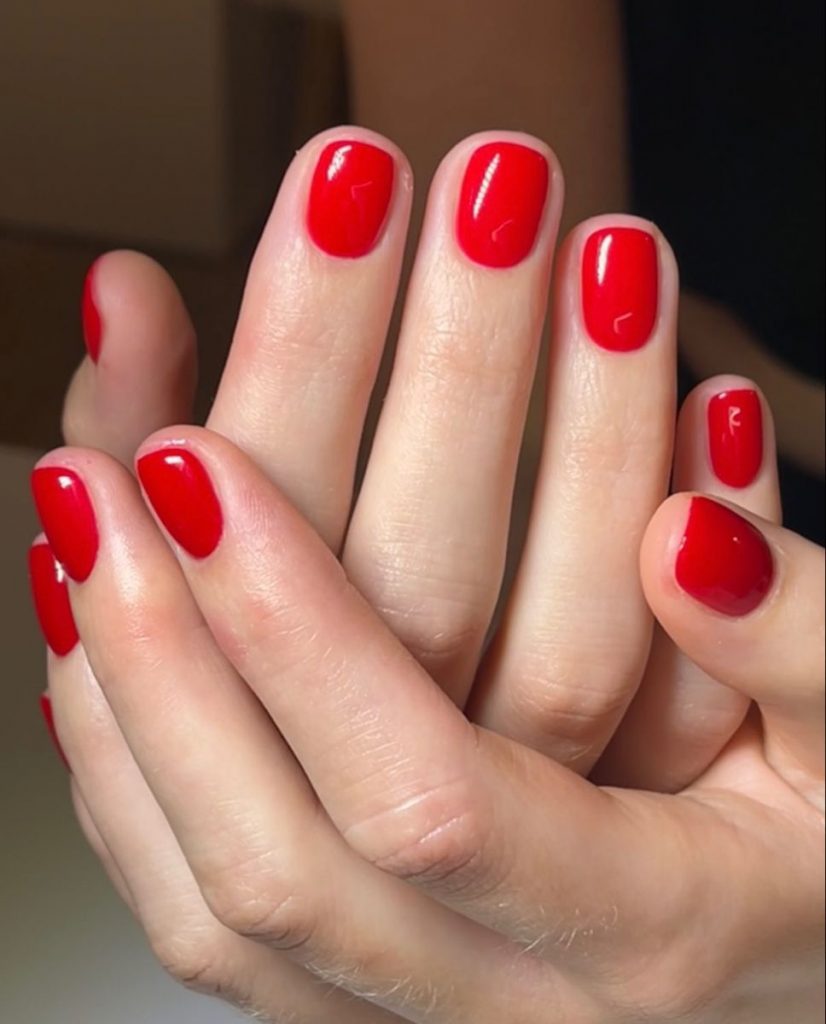 Velvet Matte Finish: Textured Sophistication
For a touch of sophistication, try the velvet matte finish. This textured look adds depth to your nails, making them appear cozy and inviting. It's perfect for a winter evening by the fireplace.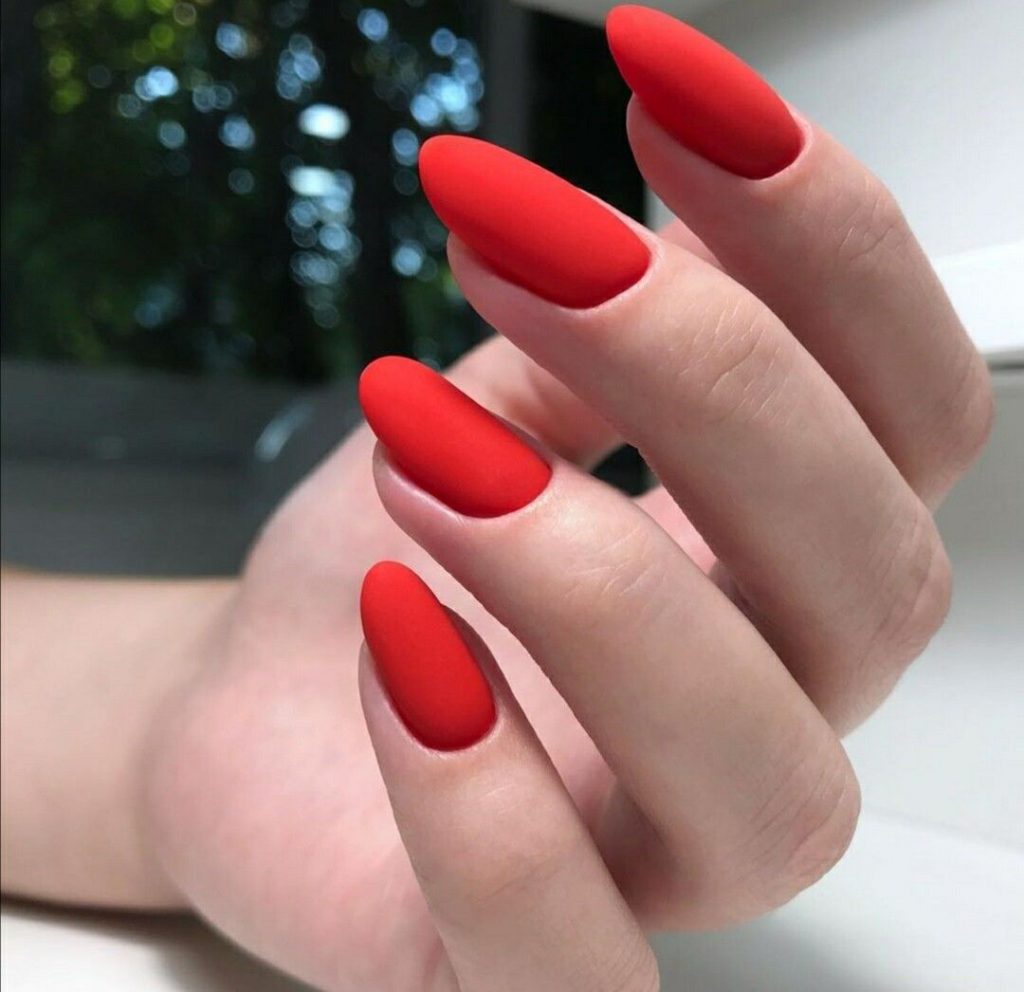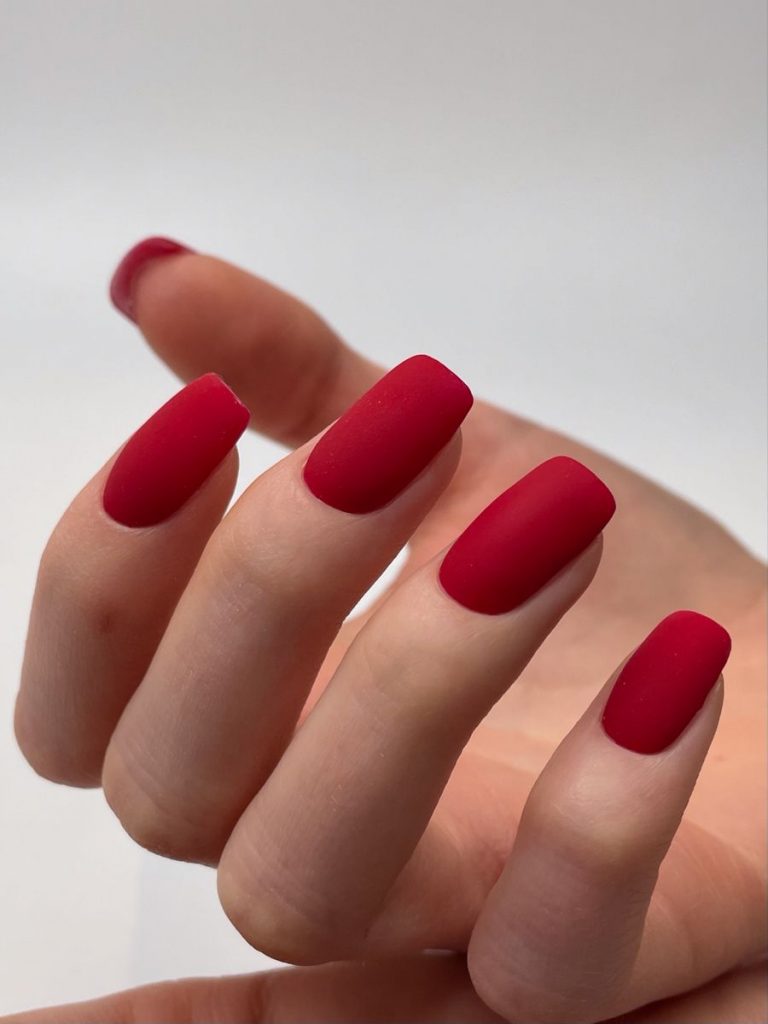 Deep Bordeaux: Rich and Luxurious
Bordeaux red is the epitome of luxury. This deep, wine-like shade exudes opulence and pairs wonderfully with winter fashion. It's a go-to choice for those looking to make a statement.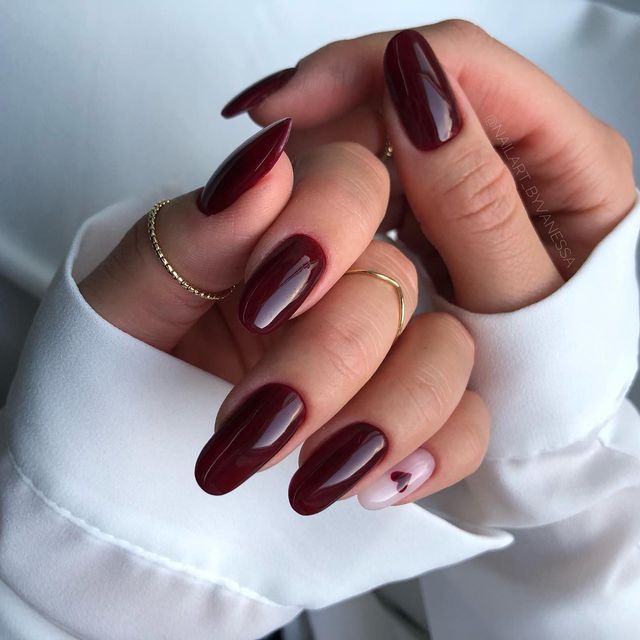 Glittery Accents: Sparkling Festivity
Add some sparkle to your winter with glittery red nail accents. Glitter can be applied as a topcoat or used to create dazzling nail art. It's ideal for embracing the festive spirit.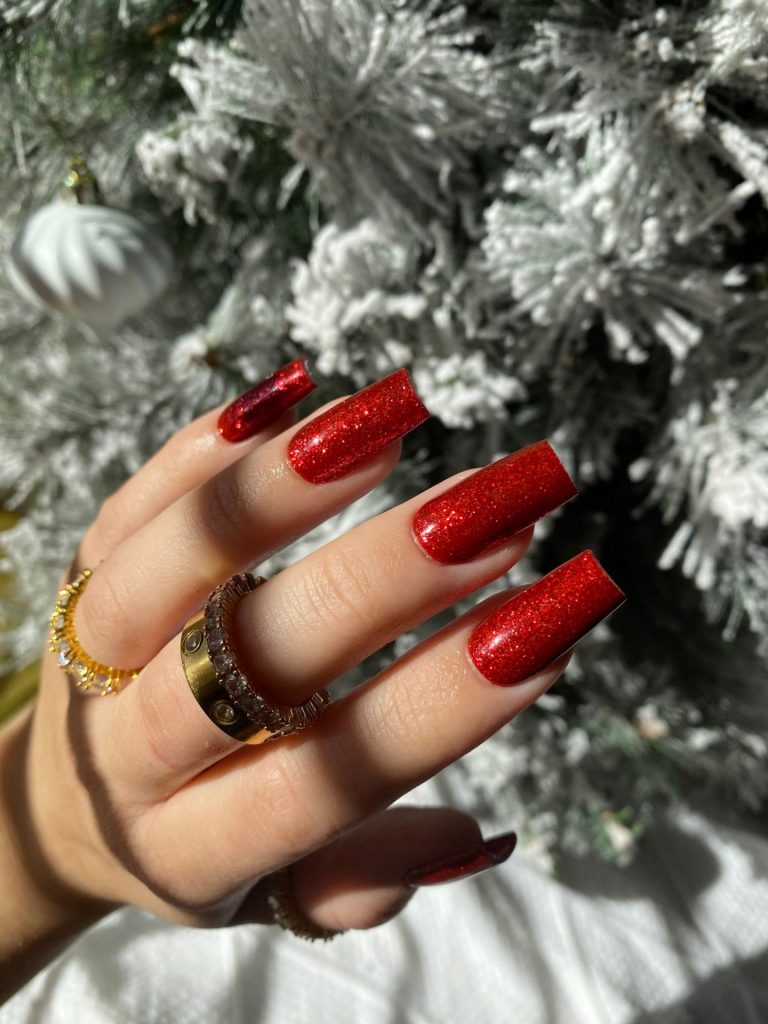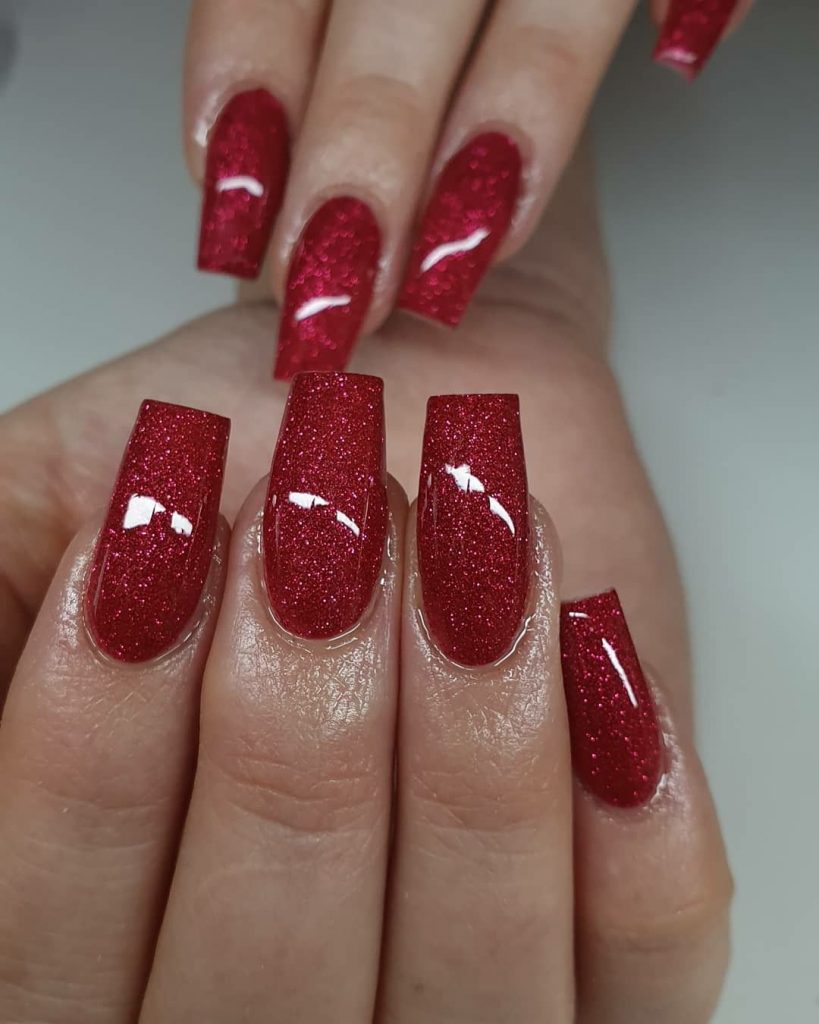 Ombre Magic: Smooth Gradient Blends
Ombre nails continue to be a hit, and they're perfect for the winter season. Blend shades of red seamlessly to create a gradient effect that mimics the beauty of a winter sunset.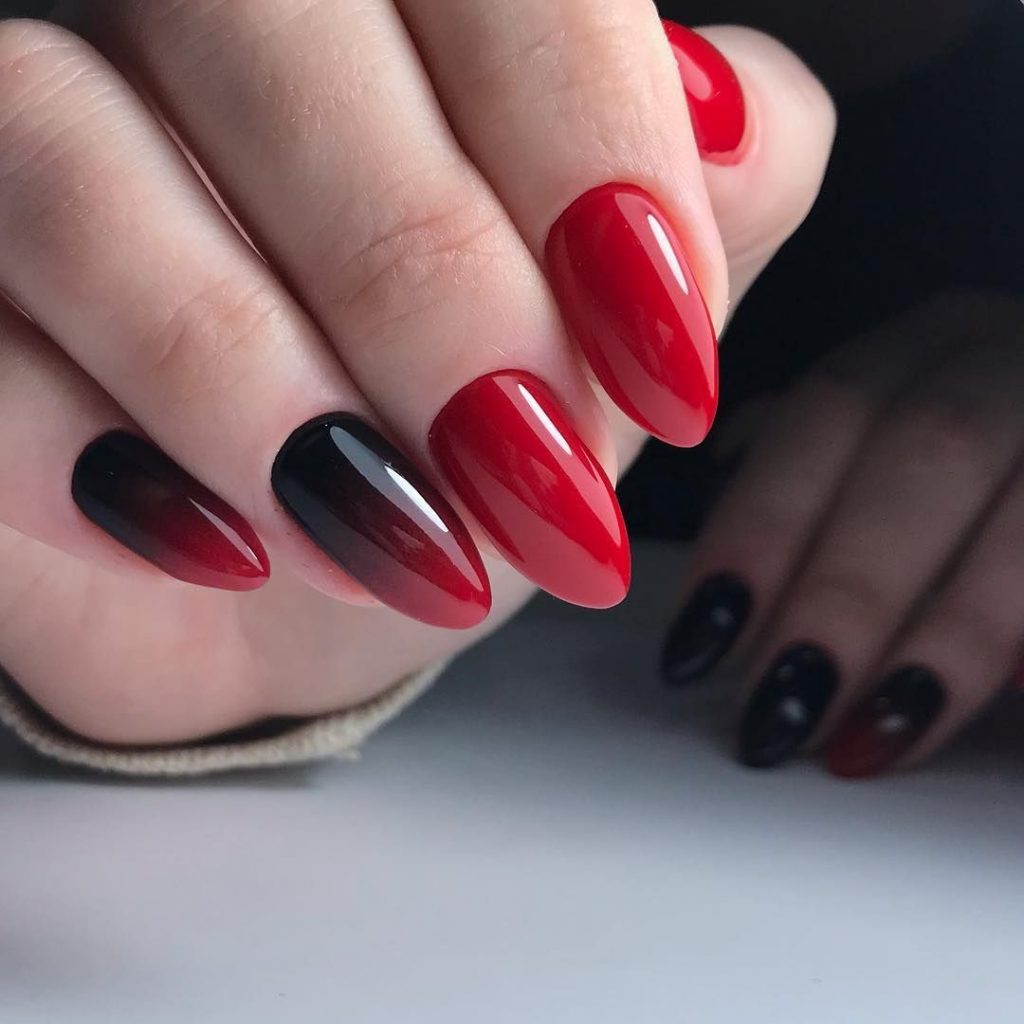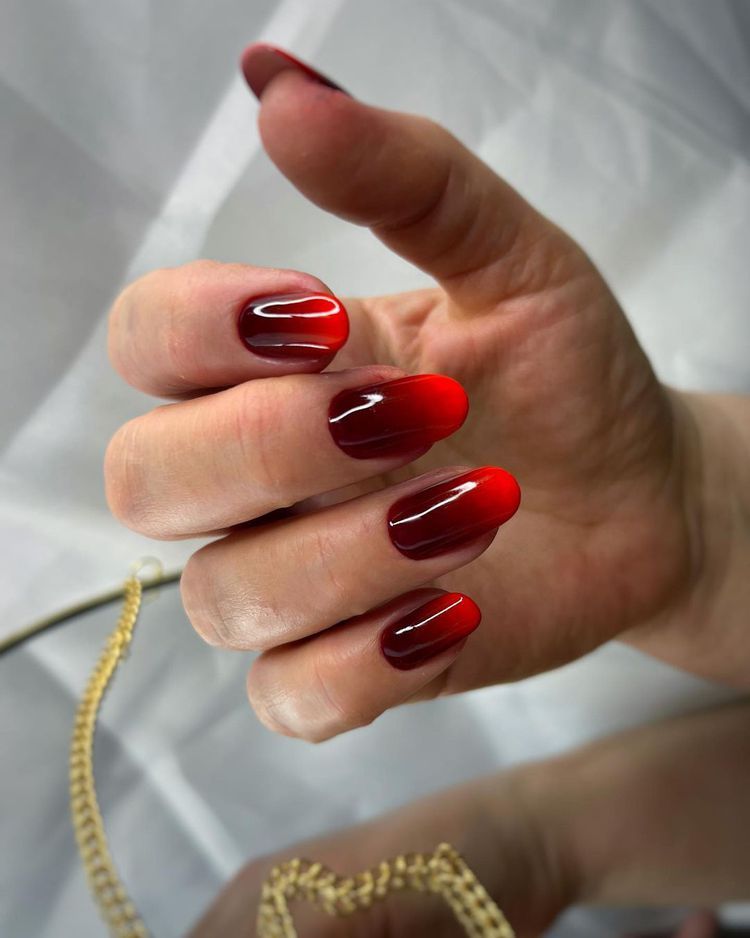 Geometric Designs: Modern Art on Your Nails
If you're a fan of modern art, geometric red nail designs are a must-try. Lines, shapes, and angles in red hues can create a striking and unique look.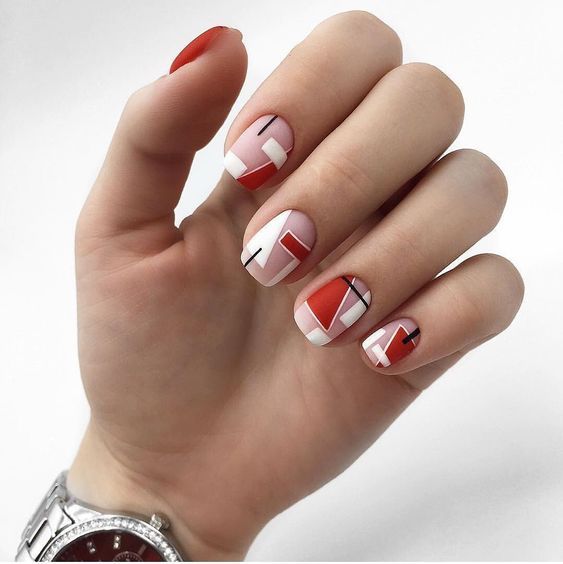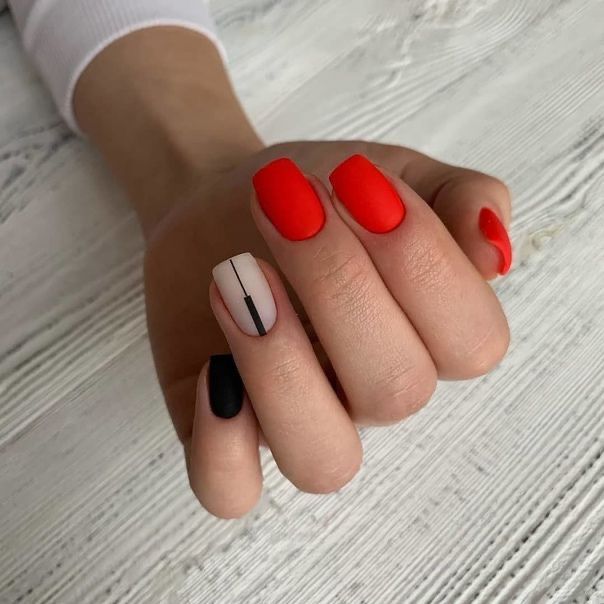 Festive Nail Stickers: Easy Holiday Glam
For a quick and festive makeover, consider nail stickers. They come in various red-themed designs, from snowflakes to candy canes, allowing you to embrace the holiday spirit with ease.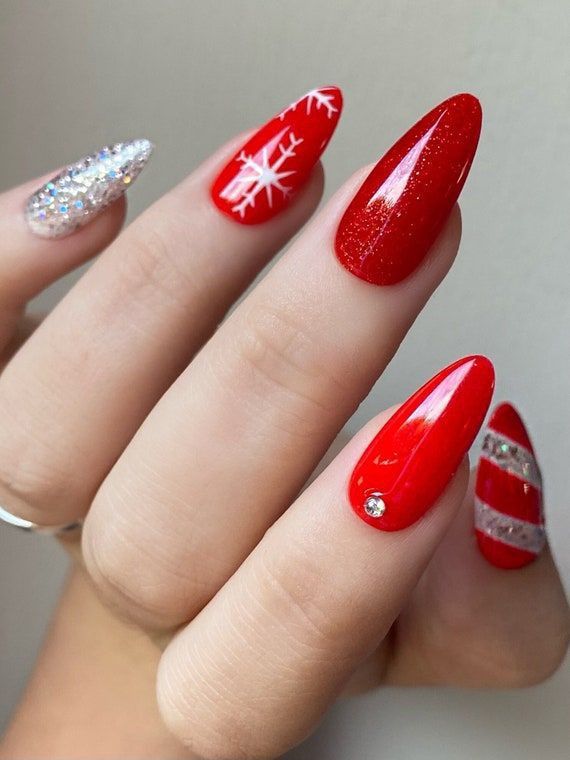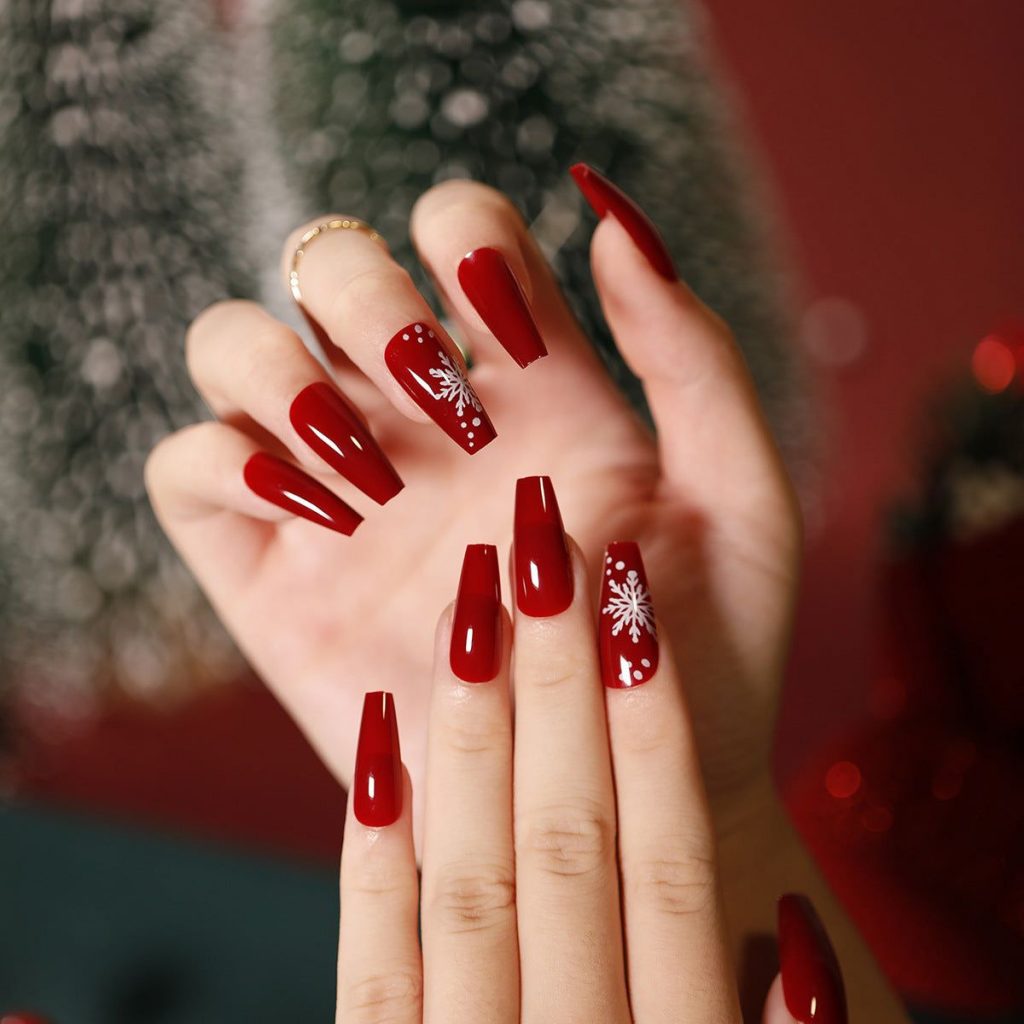 Crimson and Gold: Regal Combination
Combine crimson red with gold accents for a regal and glamorous look. This pairing is perfect for holiday parties and formal events.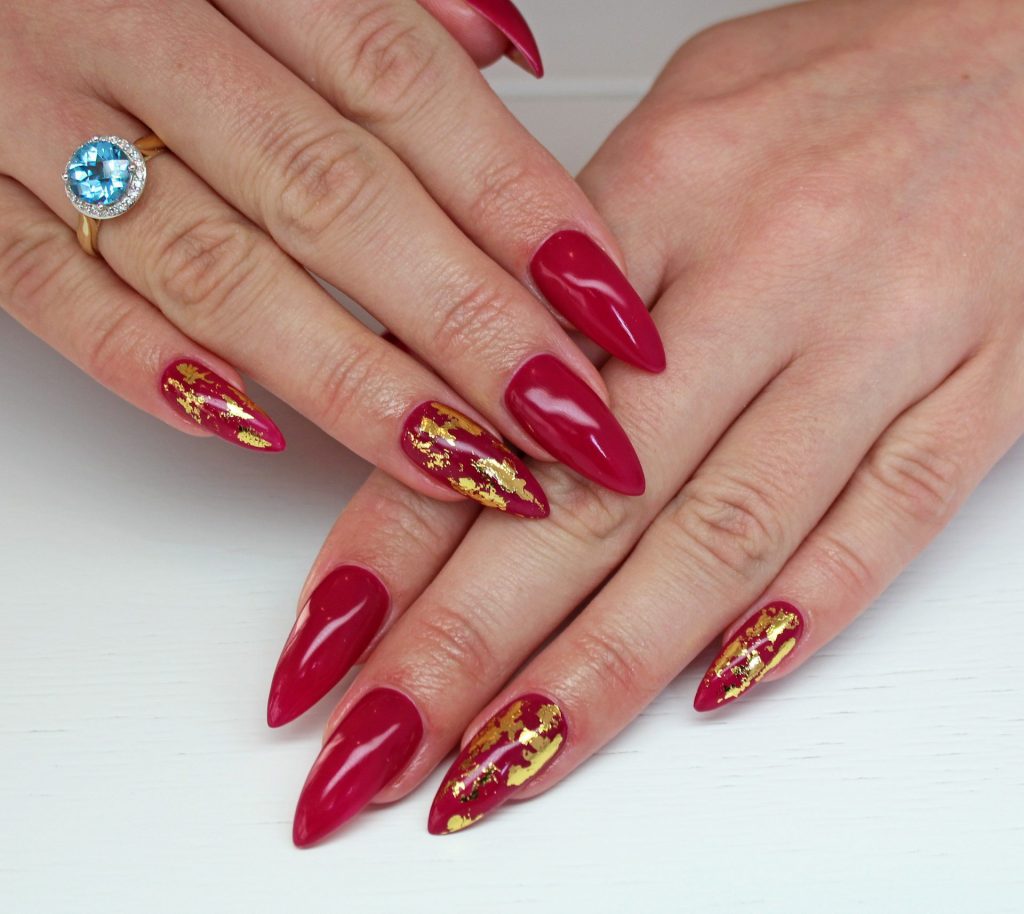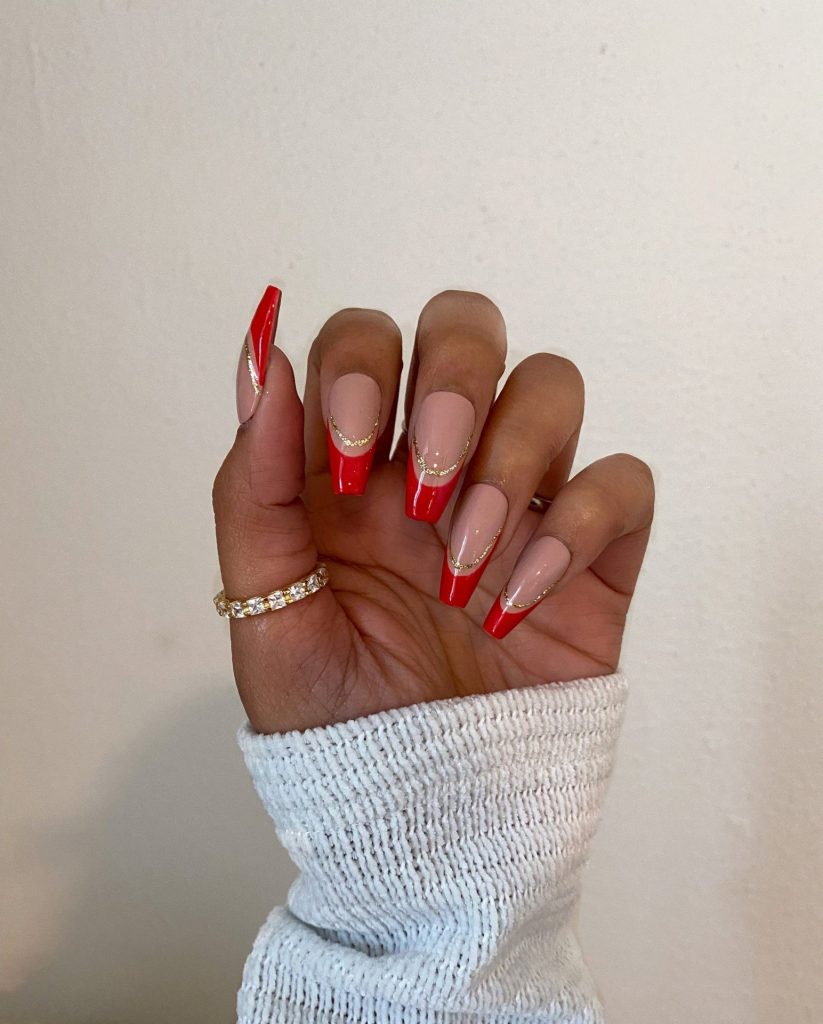 Cherry Red Almond Nails: Chic and Sleek
Almond-shaped nails in cherry red are chic and sleek. This elegant nail shape complements the red color beautifully, creating a harmonious and fashionable look.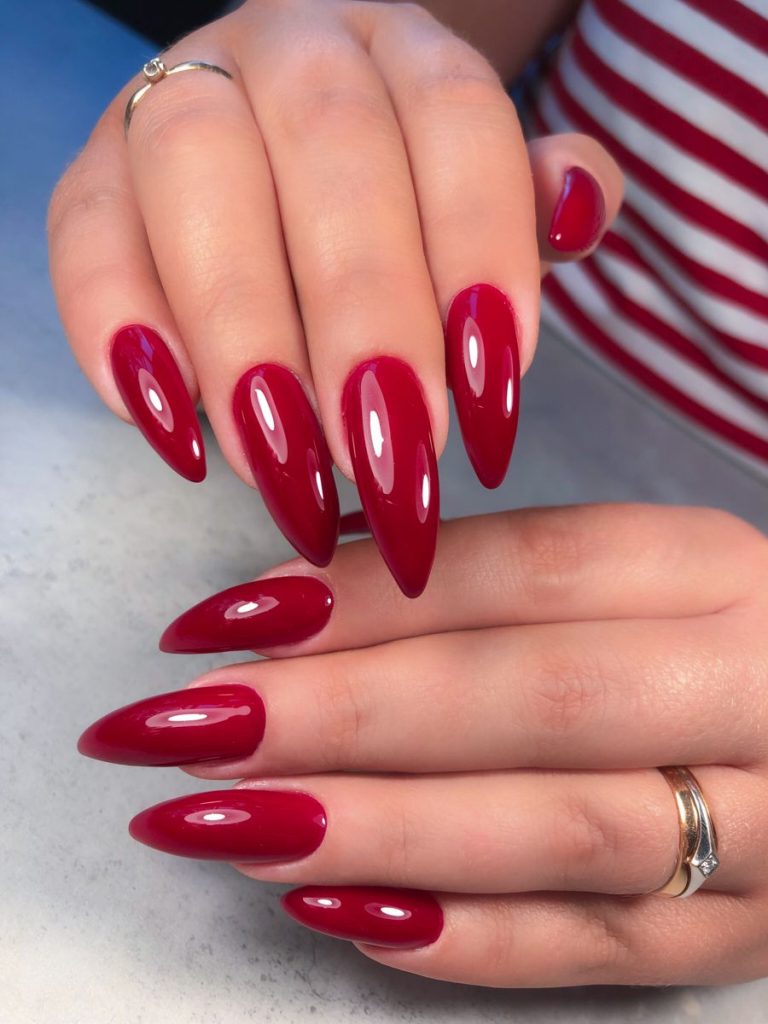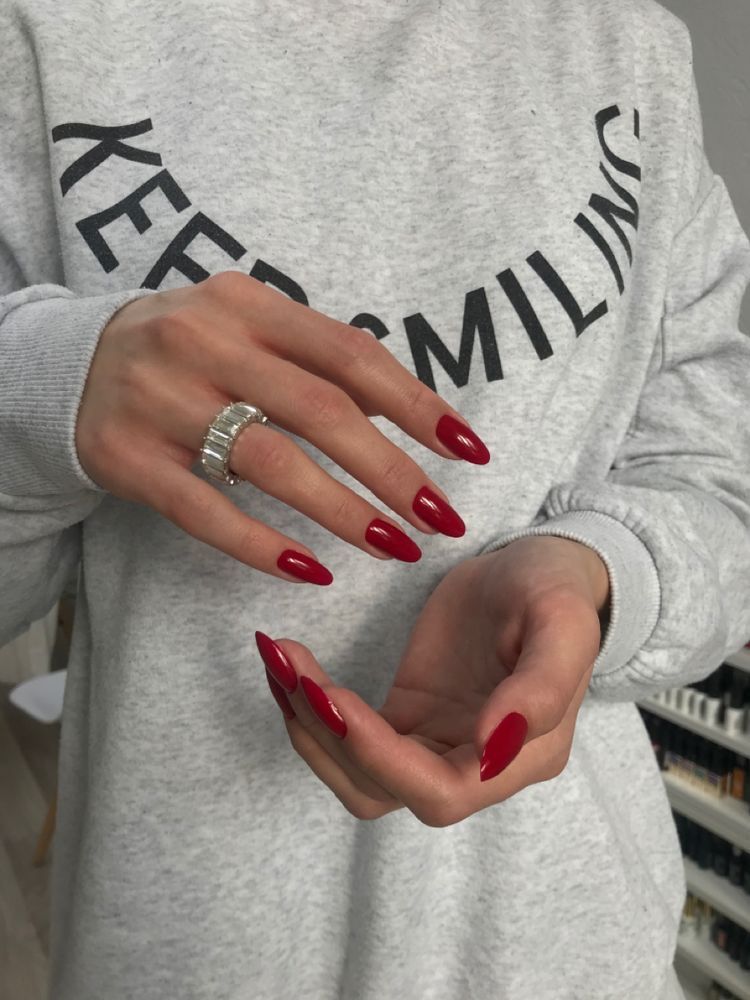 Candy Cane Stripes: Playful and Whimsical
Embrace the playfulness of the season with candy cane stripes on your nails. This whimsical design will bring a smile to your face and those around you.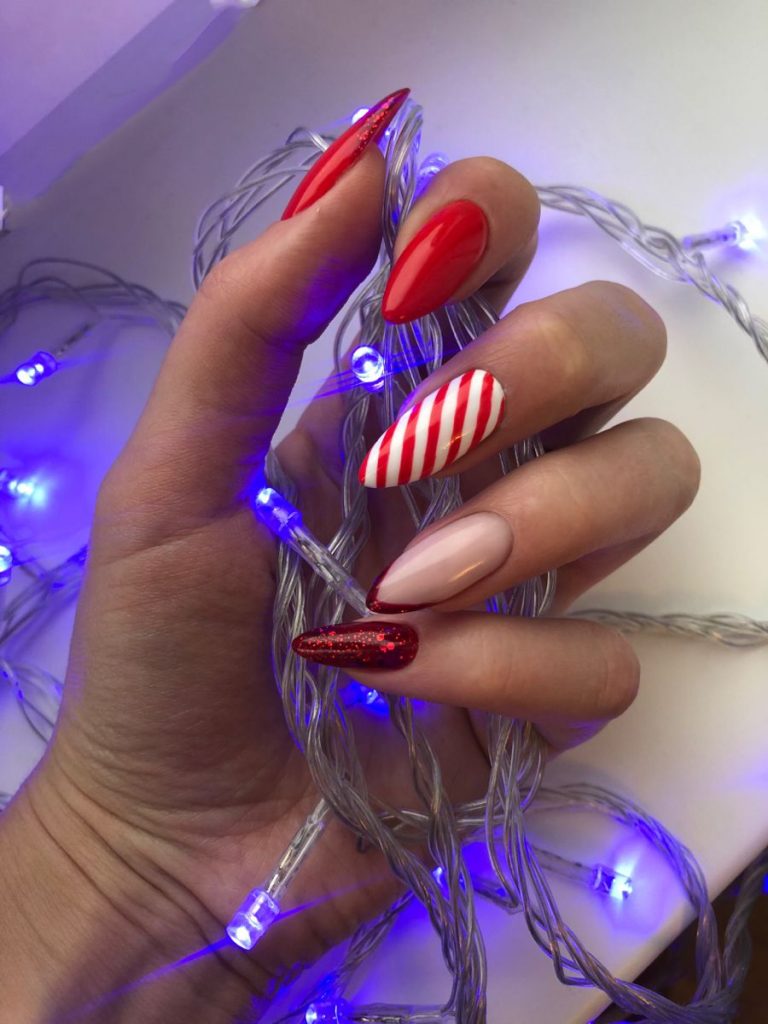 Save Pin