Nails
Simple and Classy: Classic Short Red Nails for Dark Skinned Women
From timeless classics to bold and vibrant hues, red nail polish has been an essential accessory in the world of fashion. Many individuals with dark skin often wonder if red nails can complement their unique beauty. The answer is a resounding yes! In this article, we will delve into the world of red nails on dark skin, providing inspiration, tips, and ideas to help you rock this captivating look. So, let's explore the boundless possibilities and find the perfect red nail shade to showcase your style and individuality.
Why Red Nails?
Red nails hold a special place in the hearts of fashion enthusiasts. The allure of red polish lies in its ability to exude confidence, sophistication, and timeless beauty. Regardless of the occasion, red nails can effortlessly elevate your style and make a powerful statement. This versatile shade is a staple for many individuals, including those with dark skin, as it complements a wide range of outfits and moods.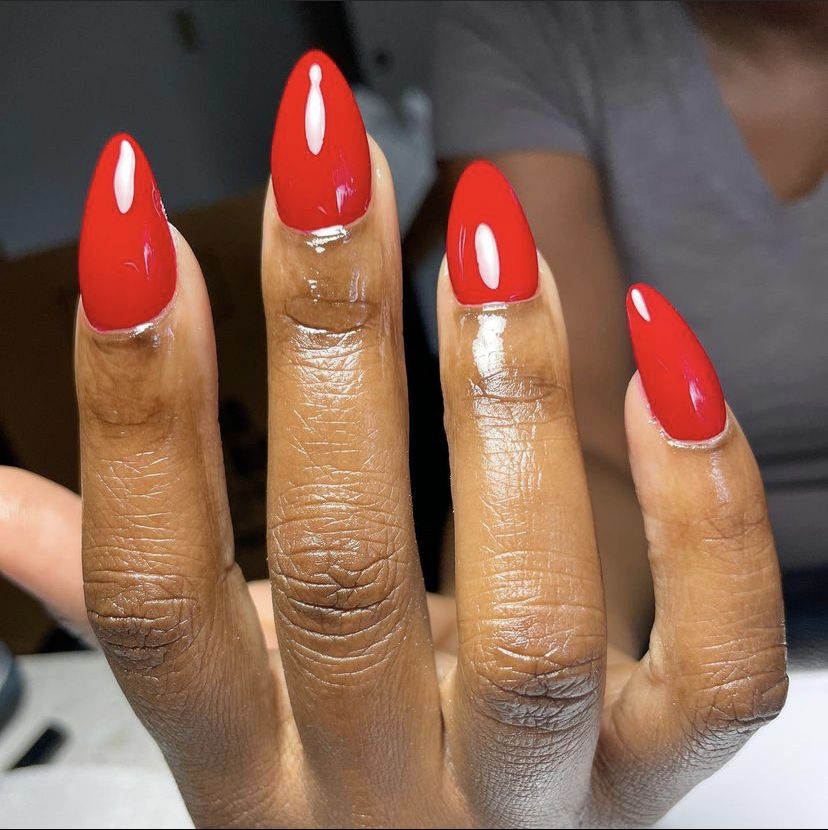 Choosing the Right Shade
When it comes to red nail polish, choosing the right shade is key to achieving a stunning look on dark skin. Consider the undertones of your skin to select a red shade that enhances your natural beauty. Warm undertones pair well with rich, warm reds, while cool undertones harmonize with cooler, blue-based reds. Experiment with different shades to find the one that makes your skin glow.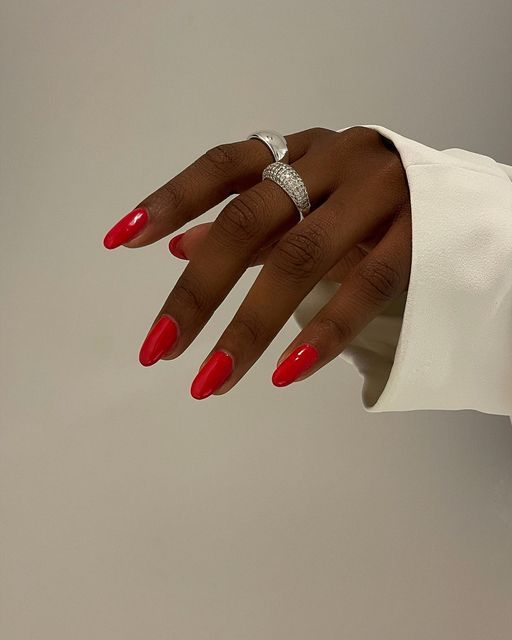 Bold and Vibrant Reds
For those seeking to make a bold and vibrant statement, there are stunning red nail polish shades that perfectly suit dark skin. Bright, fiery reds like "Scarlet Sensation" and "Ravishing Ruby" instantly command attention and radiate confidence. These eye-catching shades are ideal for special occasions or when you simply want to stand out from the crowd.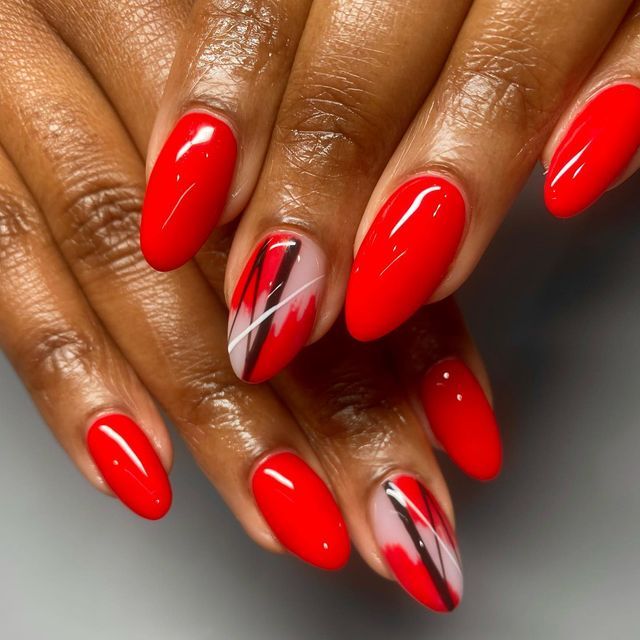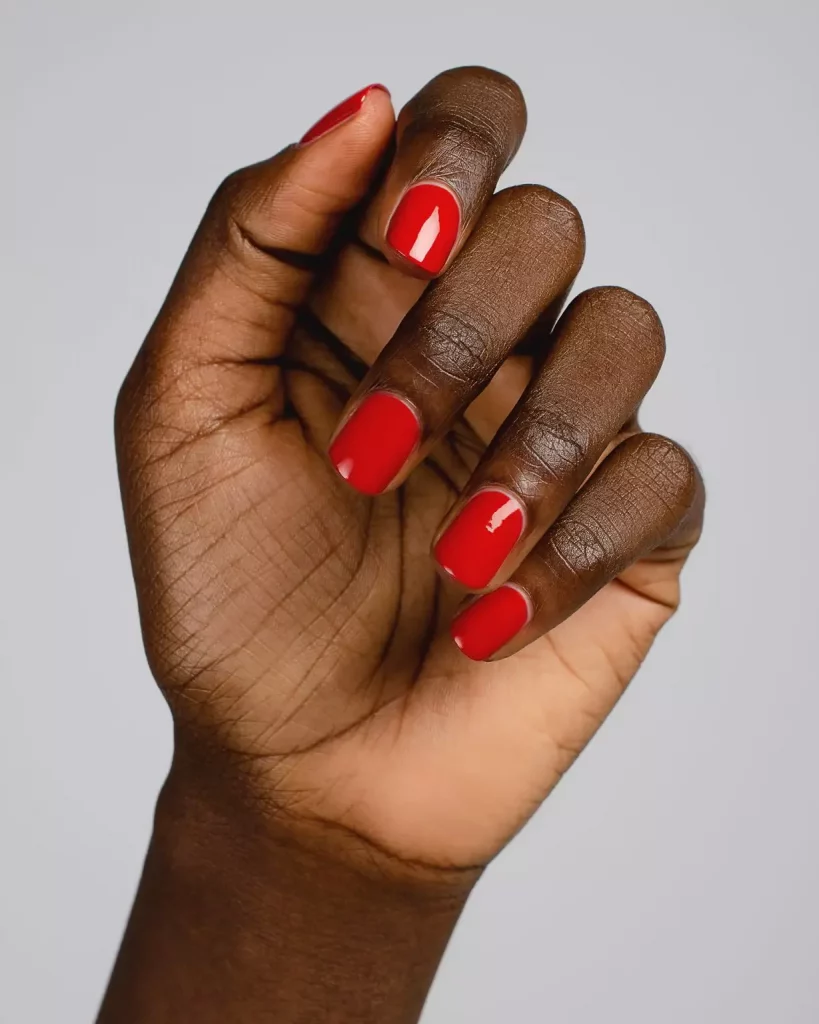 Classic Reds
Timeless and elegant, classic red nail polish shades are a must-have for everyone. Shades like "Cherry Bomb" and "Ruby Red" offer a touch of sophistication that transcends trends. These iconic hues effortlessly complement dark skin, exuding a sense of timeless beauty and grace. Embrace the elegance of classic reds and let your nails do the talking.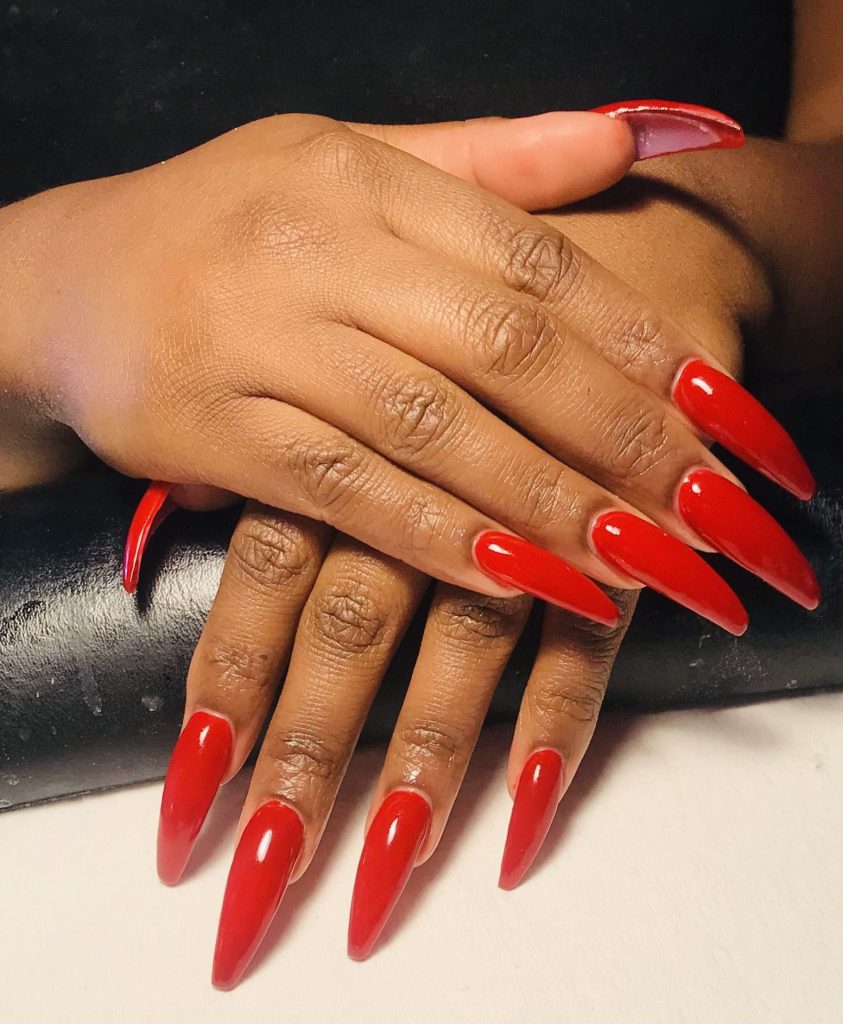 Deep and Rich Reds
To add a touch of intrigue and mystery to your look, deep and rich red nail polish shades are a perfect choice. Shades like "Burgundy Bliss" and "Garnet Glamour" exude sensuality and sophistication, making them ideal for evening events or when you want to make a statement. These deep reds enhance the richness of dark skin, creating an alluring and captivating effect.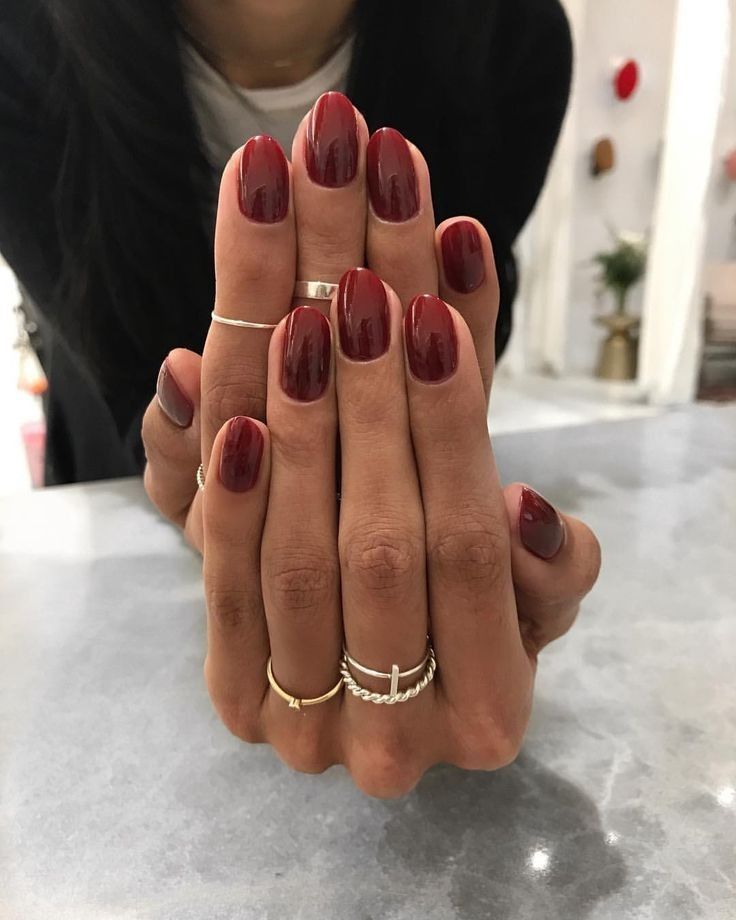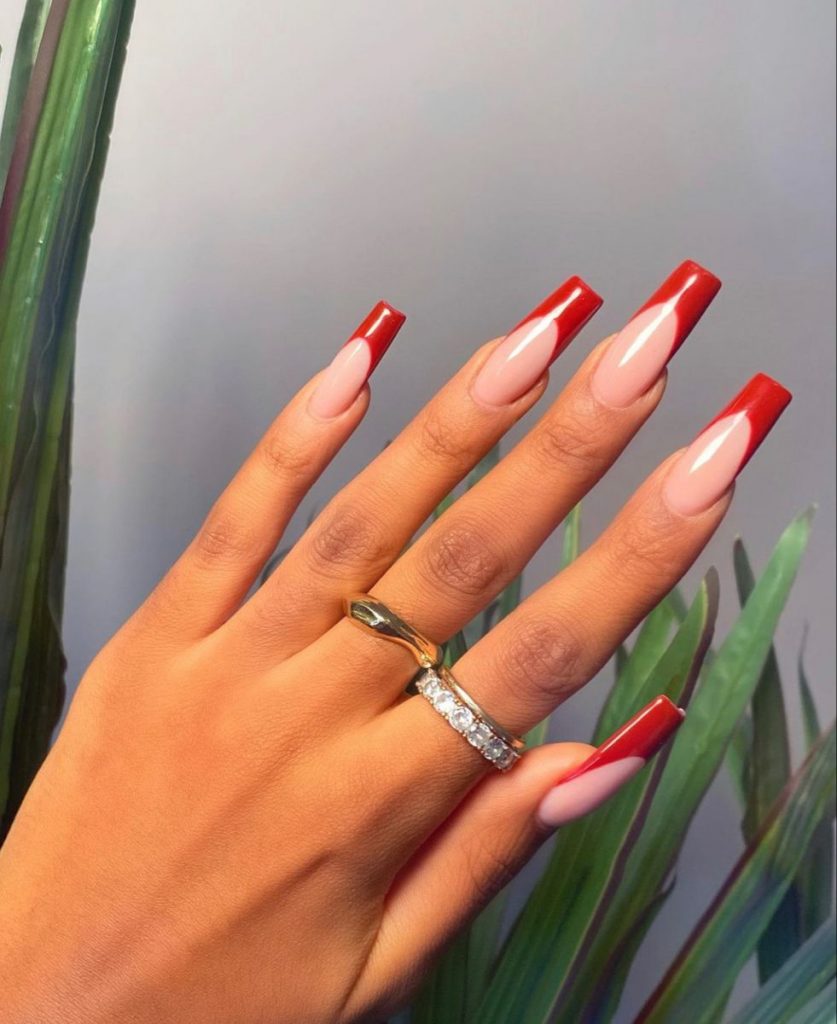 Nail Art Ideas
Nail art offers endless possibilities for showcasing your creativity and personal style. When it comes to red nails on dark skin, the combinations are limitless. Experiment with geometric designs, intricate patterns, or simple accents to create a look that is uniquely yours. Whether you prefer a minimalist approach or a more extravagant design, let your nails become a canvas for self-expression.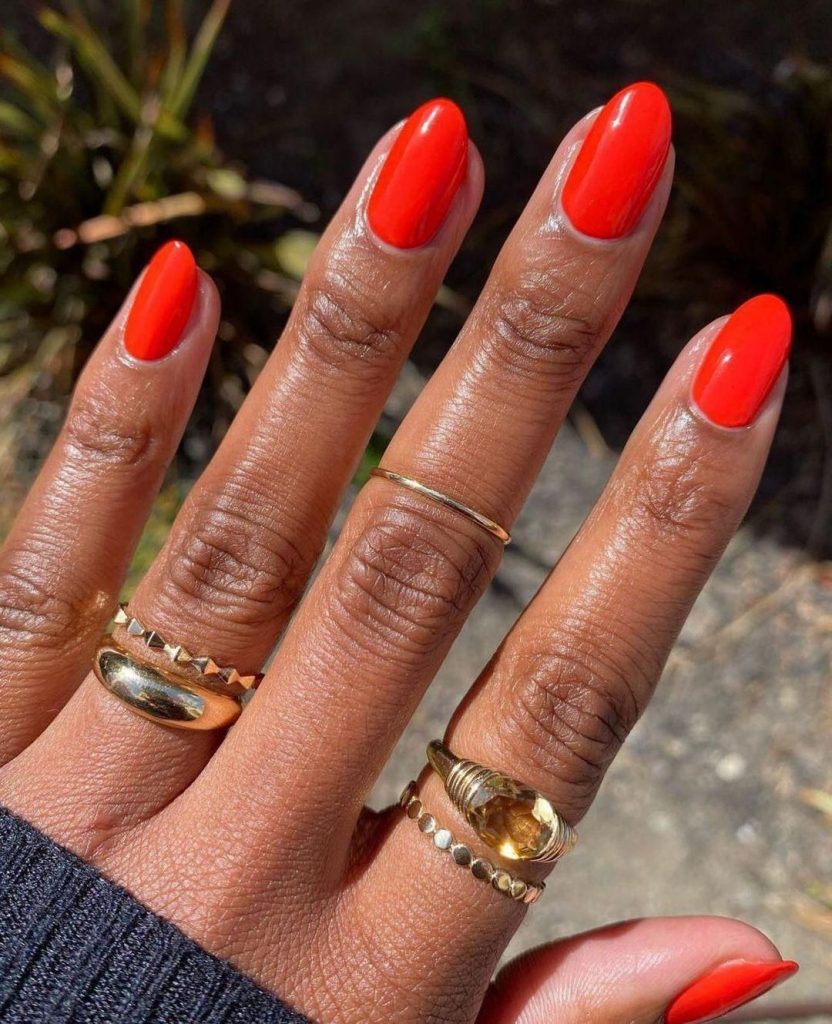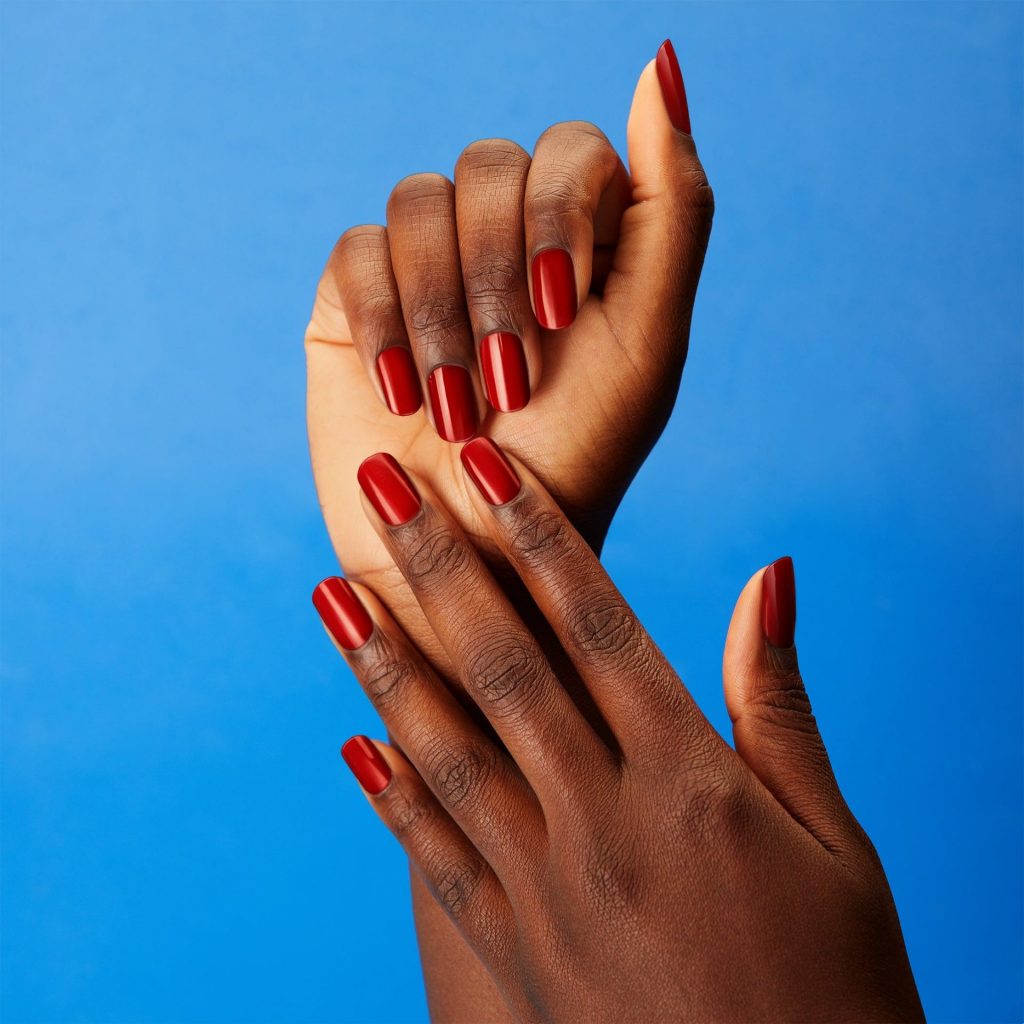 Tips for Application
To ensure your red nails look flawless, follow these practical tips for application. Start by prepping your nails—clean, file, and shape them to your desired length. Apply a base coat to protect your nails and prevent staining. Then, carefully apply two thin coats of your chosen red nail polish, allowing each layer to dry completely. Finish with a top coat for added shine and longevity. With these steps, you'll achieve a professional-looking manicure that lasts.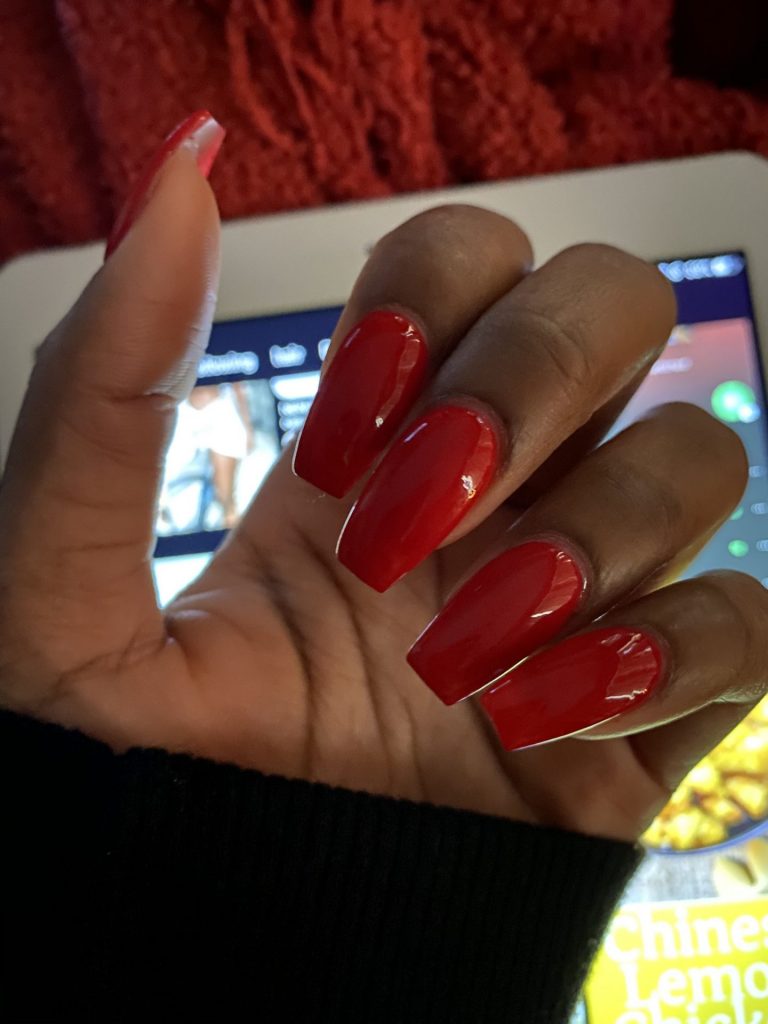 Nail Care for Dark Skin
Maintaining healthy nails is essential for showcasing the beauty of any nail polish color. Dark skin, like any other skin tone, requires proper care and attention. Moisturize your cuticles regularly and keep your nails hydrated by applying a nourishing oil. Avoid excessive filing and use a gentle touch when pushing back your cuticles. By following these simple nail care practices, you can ensure your nails always look their best.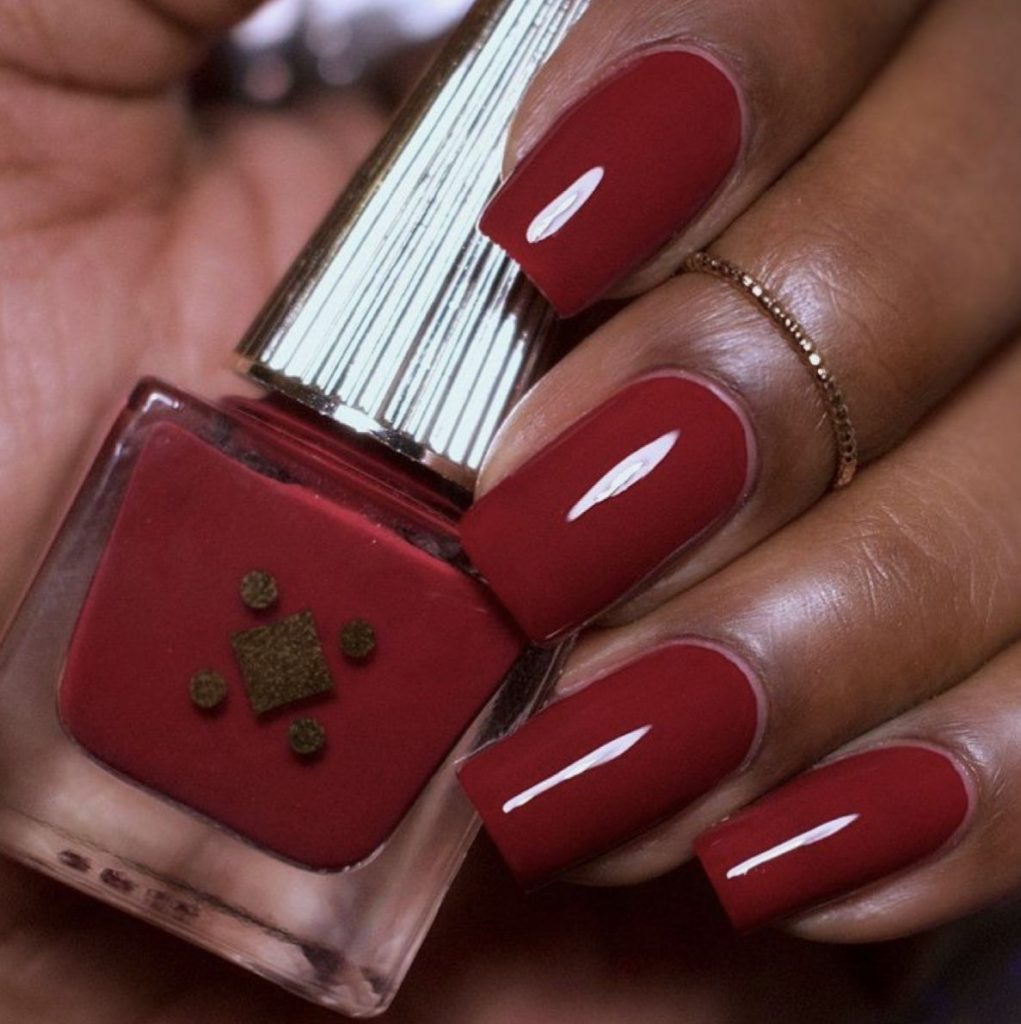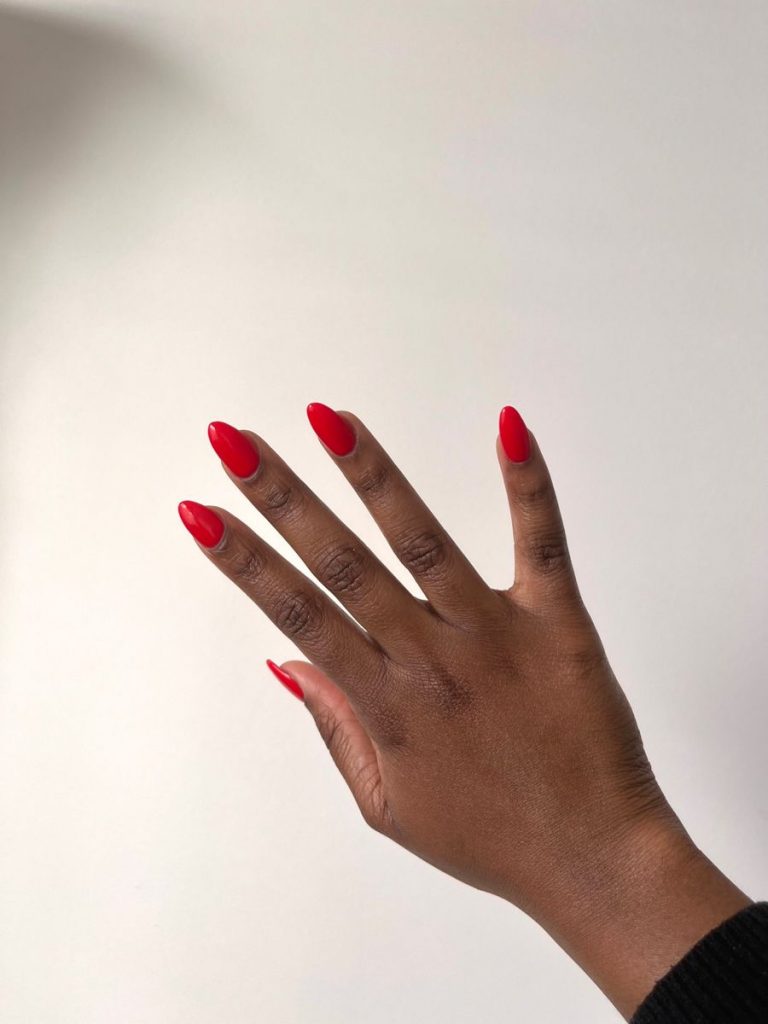 Embracing Individuality
Red nails on dark skin are a powerful combination that celebrates individuality. Embrace your unique style, experiment with different shades, and let your nails become an extension of your personality. Whether you prefer a bold and daring look or a timeless elegance, red nails offer endless opportunities to showcase your confidence and style. So go ahead, explore the captivating world of red nails on dark skin, and unleash the power within.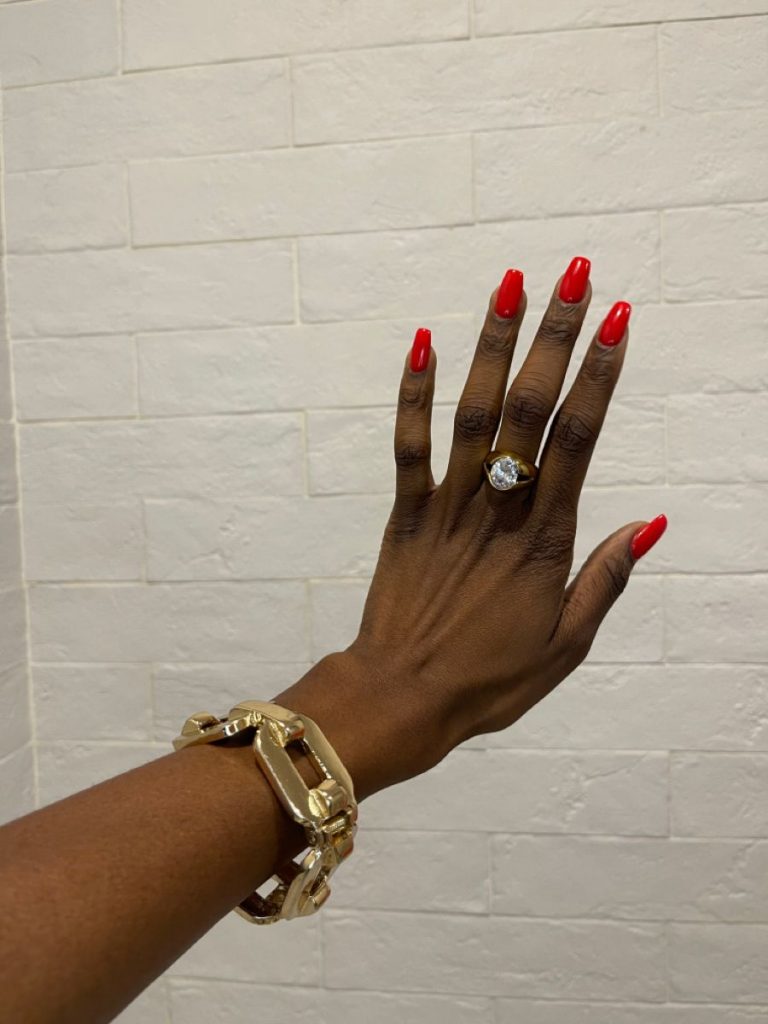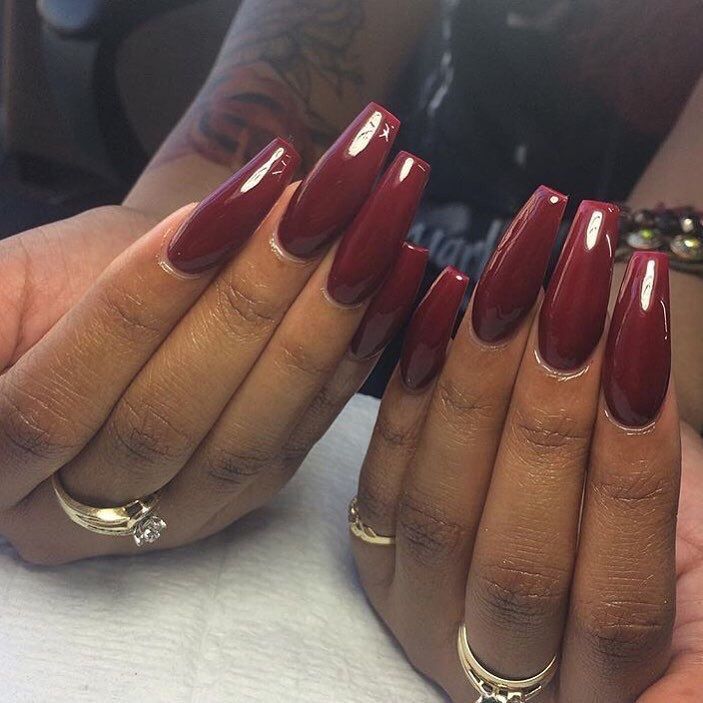 Save Pin