Nails
Red, White, and Blue Nails 16 Ideas for a Patriotic Look
Red, white, and blue nails are a fantastic way to express your love for your country while showcasing your unique style. With endless possibilities, let's dive into some captivating ideas!
Classic Stars and Stripes
What better way to celebrate than with the timeless stars and stripes pattern? Alternating red and white stripes paired with blue and white stars on a glossy background is the epitome of patriotic elegance.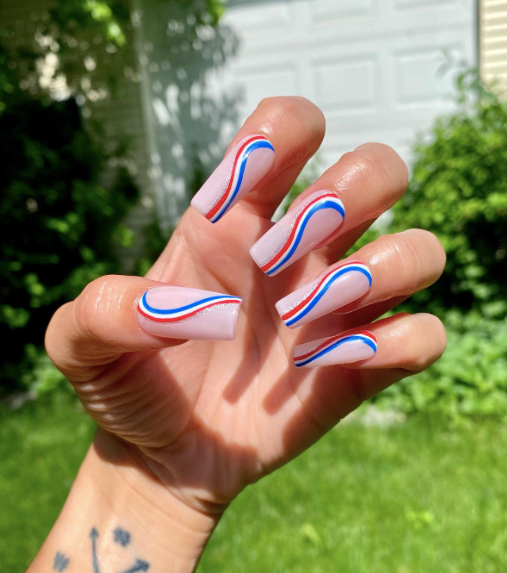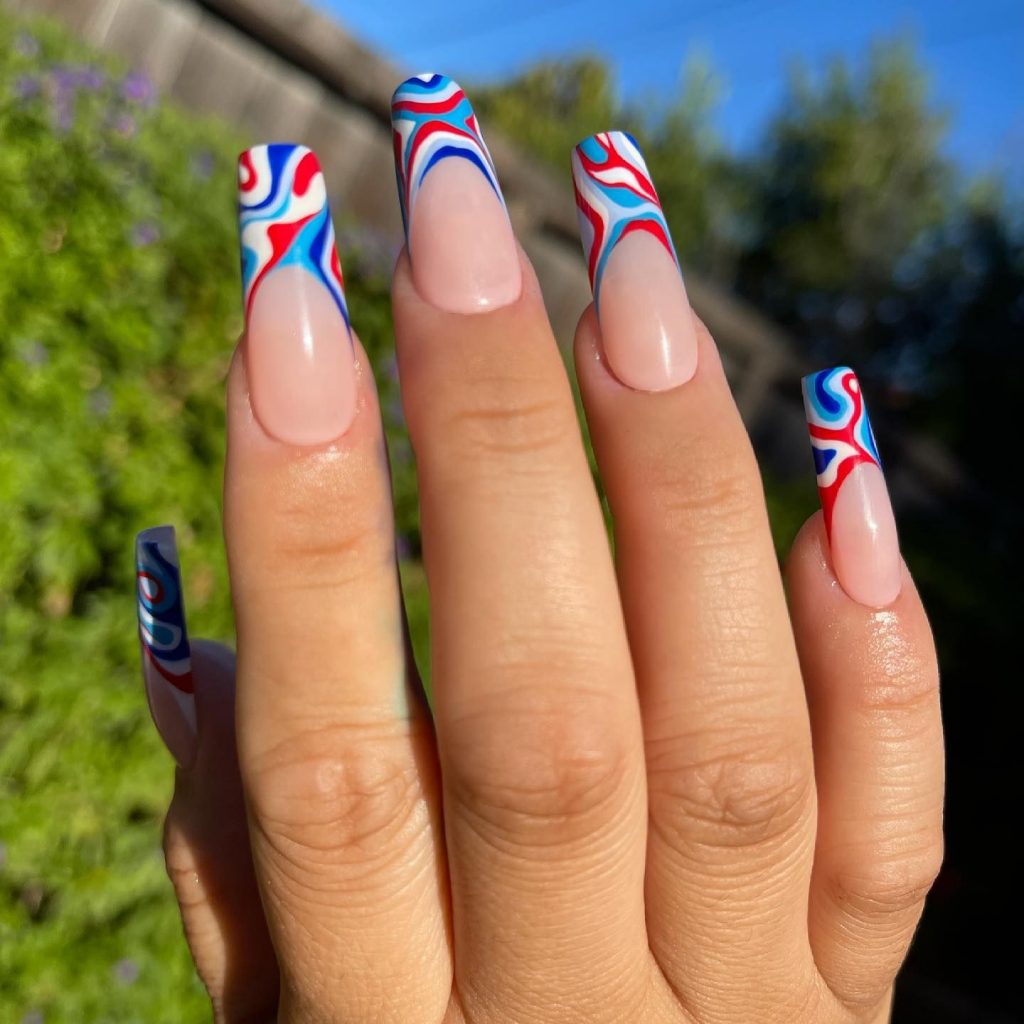 Nautical Charm with Anchors
Sail away with this nautical-inspired design. Combine red and white stripes with blue nails adorned with tiny anchor motifs for a chic and maritime look.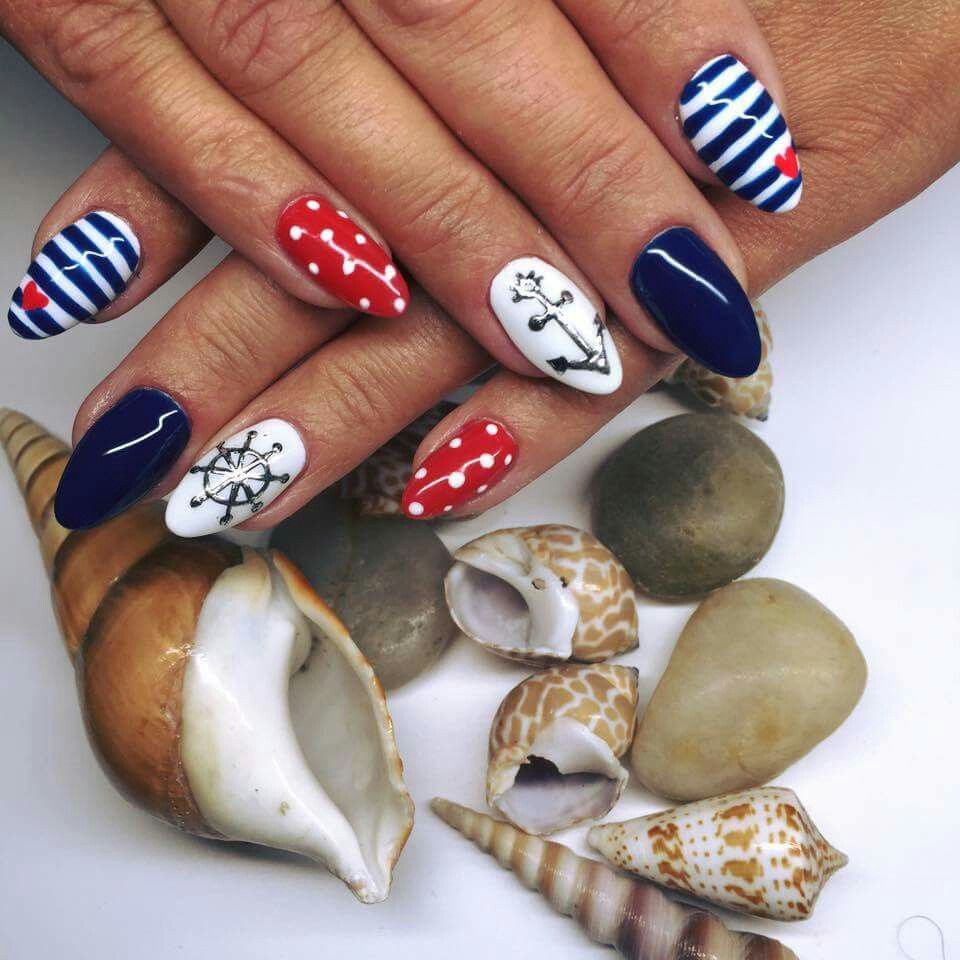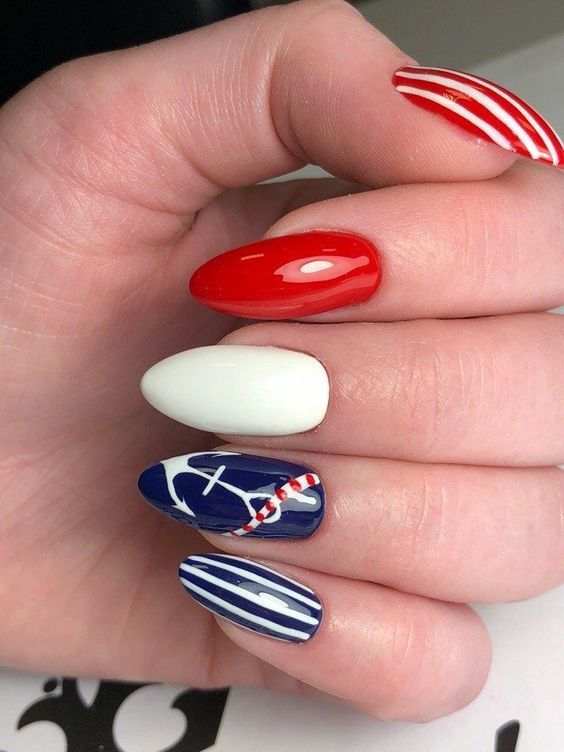 Glittering Freedom Statement
Add some glitz to your patriotism with a glitter-accented design. Create a standout nail by applying red, white, or blue glitter to one accent nail against a solid background.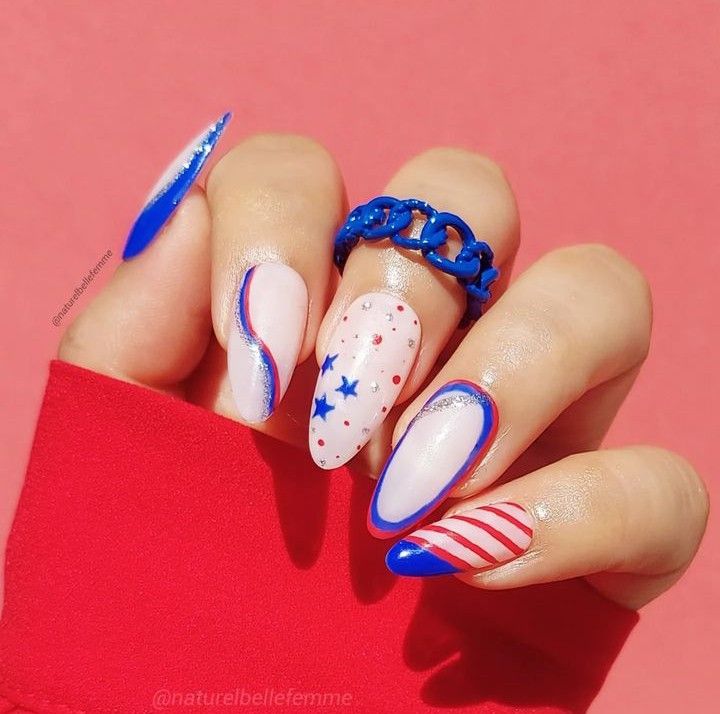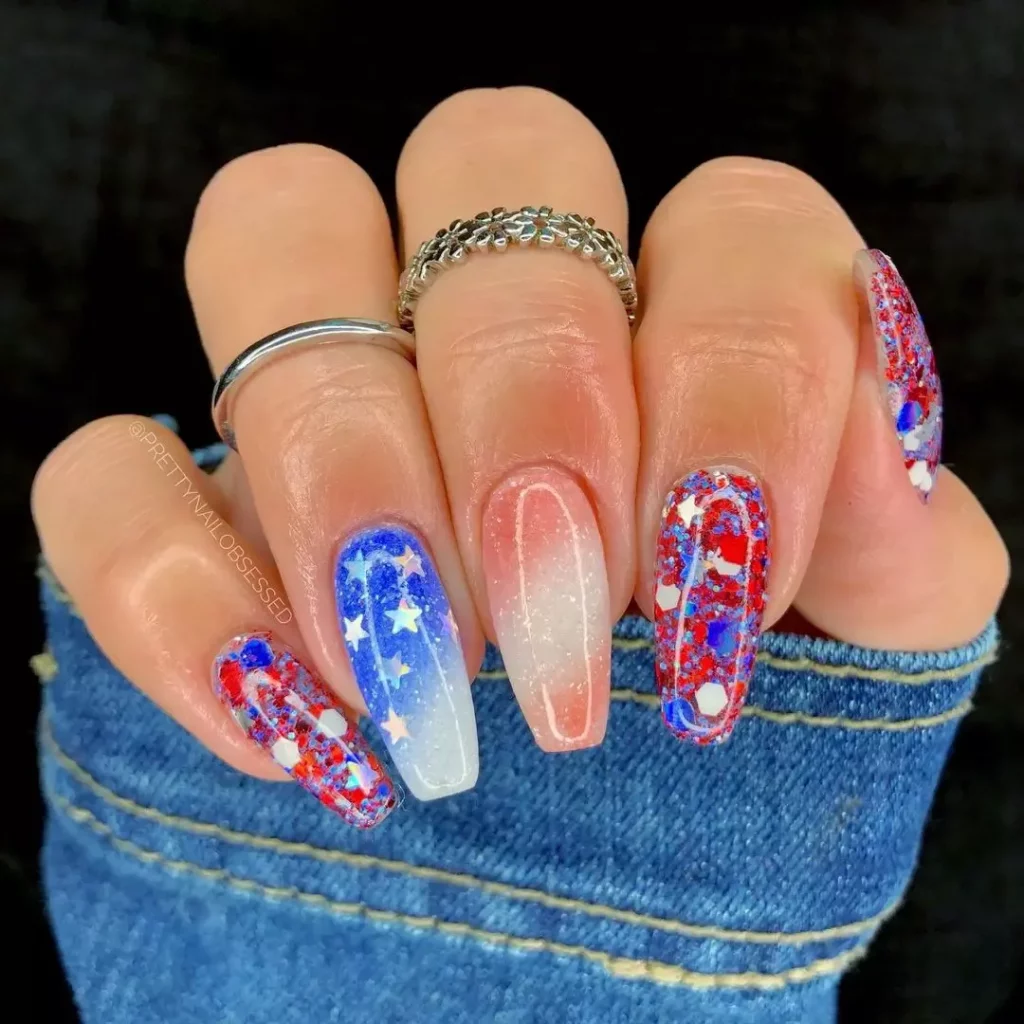 Patriotic French Tips
Give the classic French manicure a patriotic twist. Replace the traditional pink and white tips with red and blue for a refined yet eye-catching look.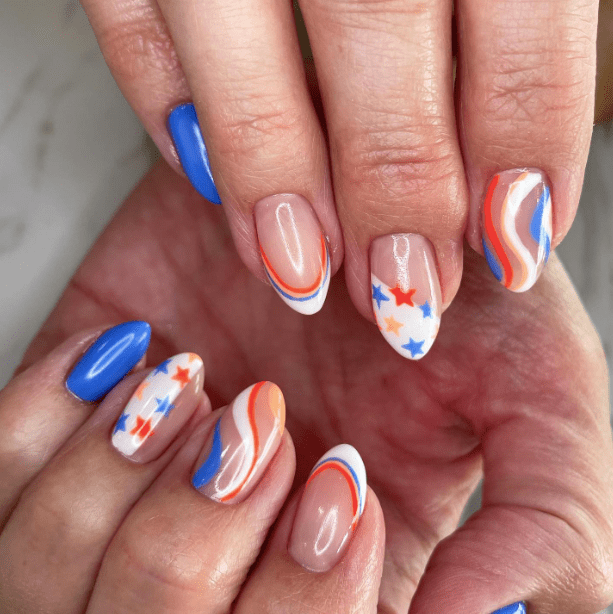 Starry Night Sky Art
Channel the flag's stars into a starry night masterpiece. Against a deep blue backdrop, adorn your nails with tiny white stars for a celestial vibe.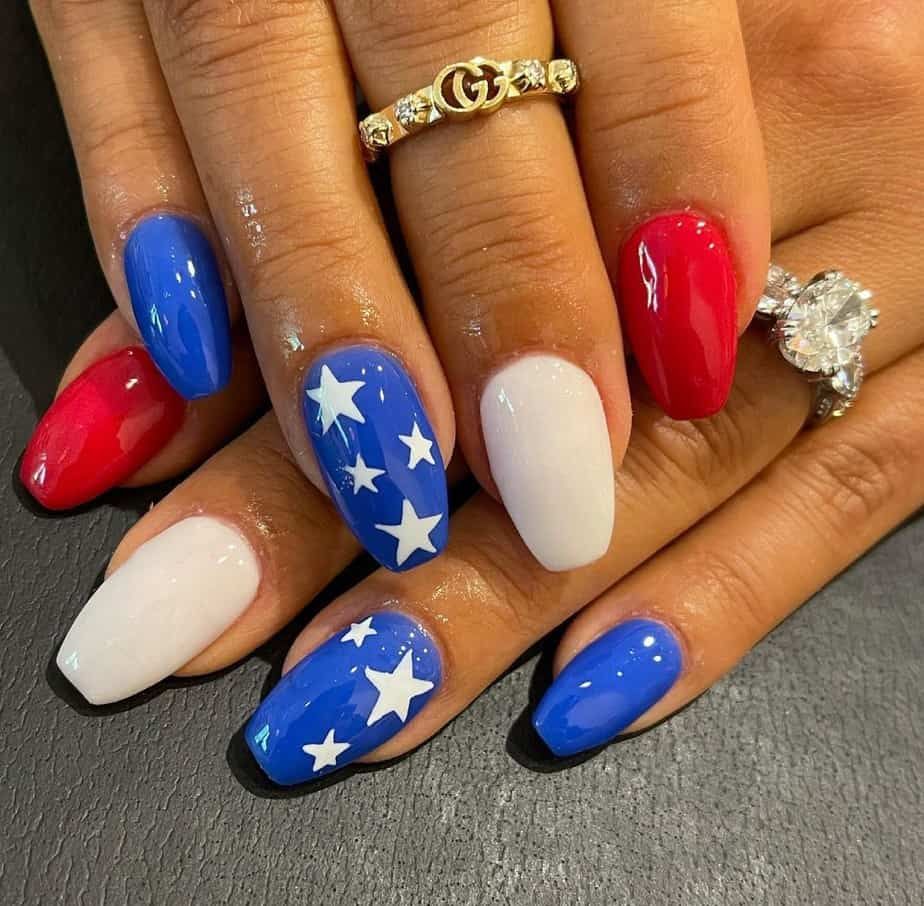 Patriotically Patterned Stamping
Stamping allows intricate designs with ease. Use stamps to add flag patterns, eagles, or other patriotic symbols to your nails for a detailed and unique look.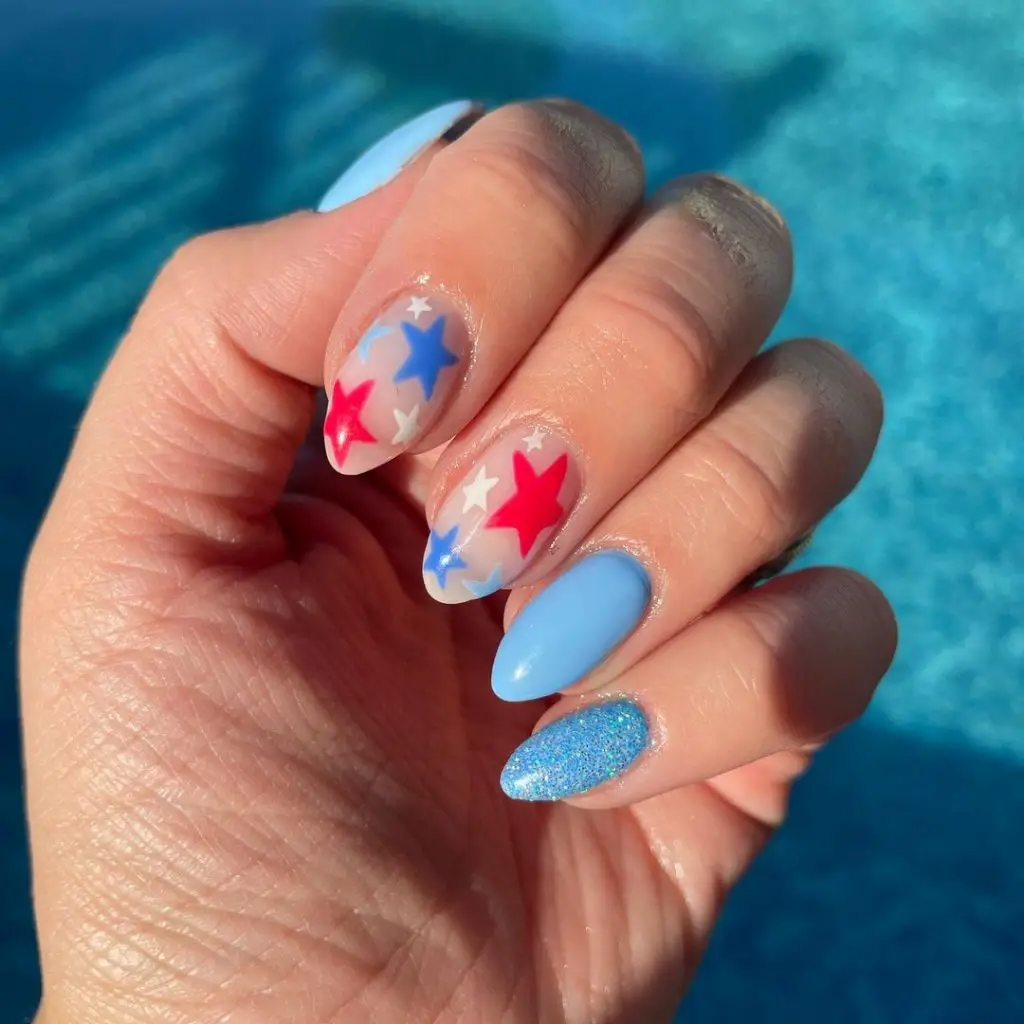 Sleek Modern Minimalism
Less can sometimes mean more. Paint alternating nails with solid red, white, or blue colors for a minimalist approach that still radiates patriotism.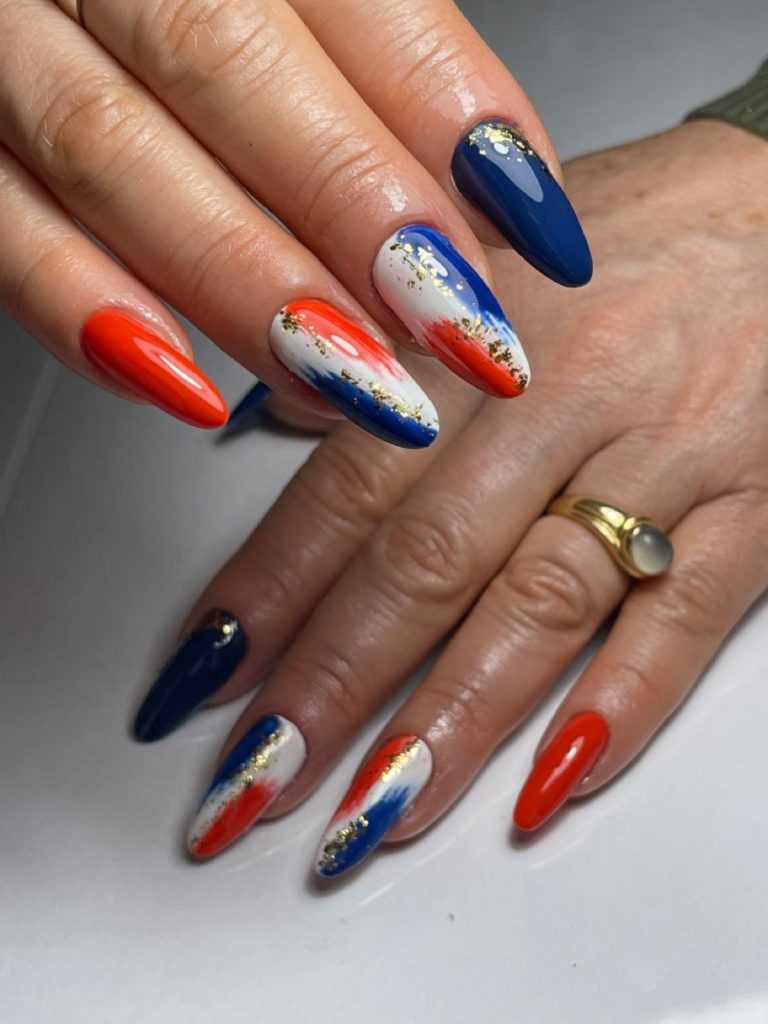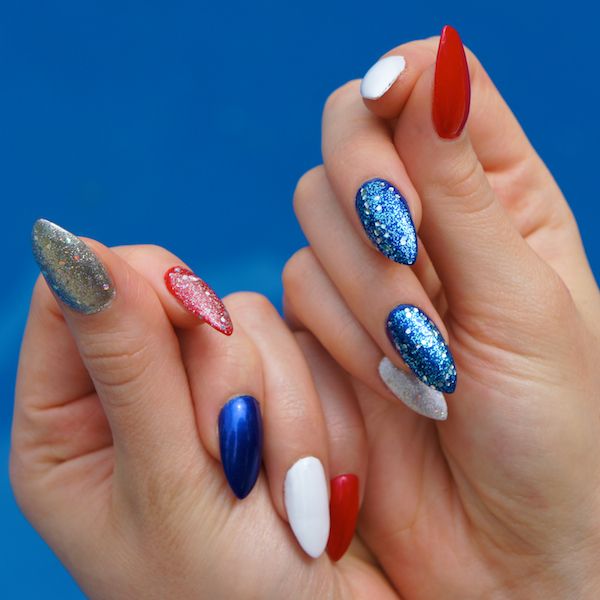 Dazzling Gemstone Accents
Embrace elegance with gemstone accents. Add red, white, and blue rhinestones or studs to your nails for a touch of luxury and sparkle.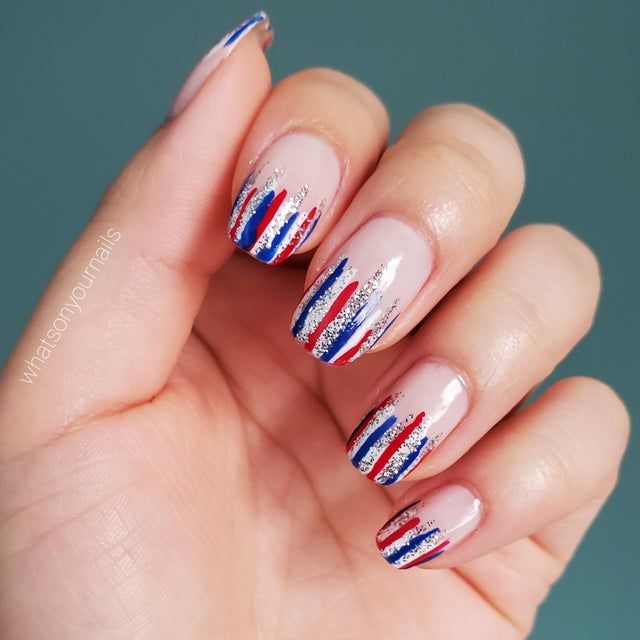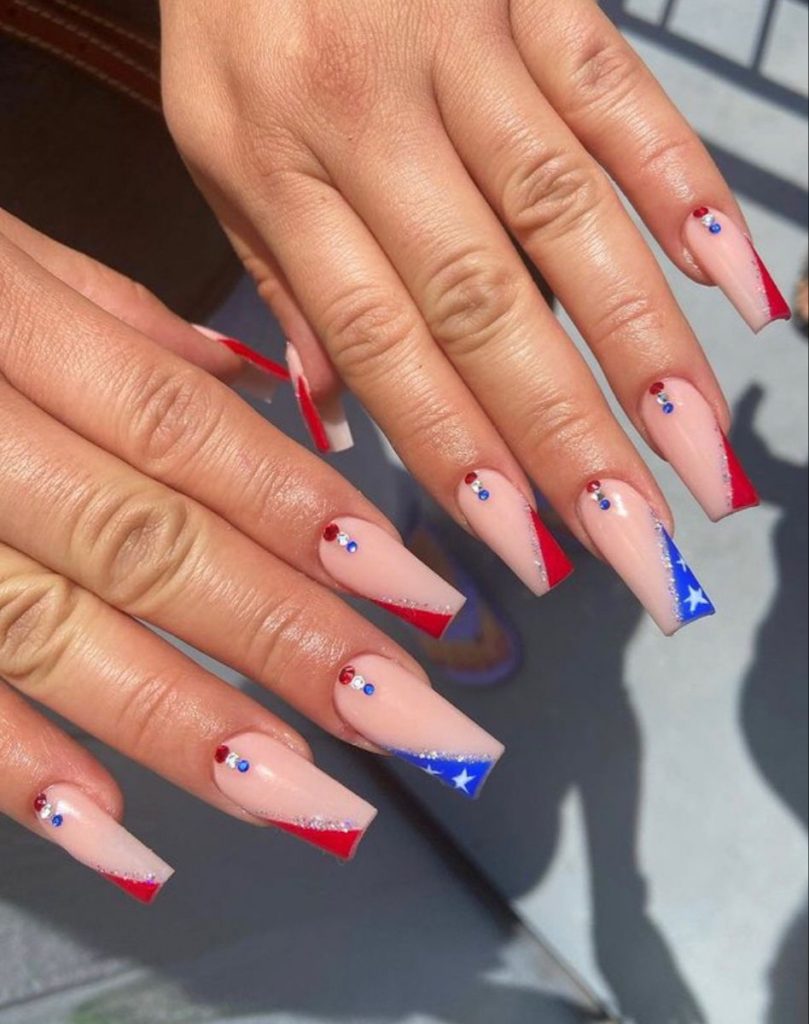 Save Pin