Nails
Rose Nail Art 15 Ideas: Enhance Your Manicure with Floral Elegance
Are you looking to add a touch of elegance and femininity to your manicure? Rose nail art is the perfect choice for you! With its timeless beauty and versatility, rose nail art ideas offer a wide range of options to suit any style or occasion. In this article, we will explore creative and unique ways to incorporate rose-inspired designs into your nail art, allowing you to express your personal style and make a bold statement. Let's dive into the world of rose nails and discover stunning ideas that will elevate your manicure to the next level.
The Beauty of Rose Nail Art
Rose nail art is a stunning way to showcase the beauty and delicacy of roses right at your fingertips. Whether you prefer a classic, romantic look or something more modern and abstract, incorporating roses into your manicure can add a touch of elegance and sophistication. From simple designs to intricate patterns, the options are endless when it comes to rose nail art. Let your creativity blossom as you experiment with different techniques and styles.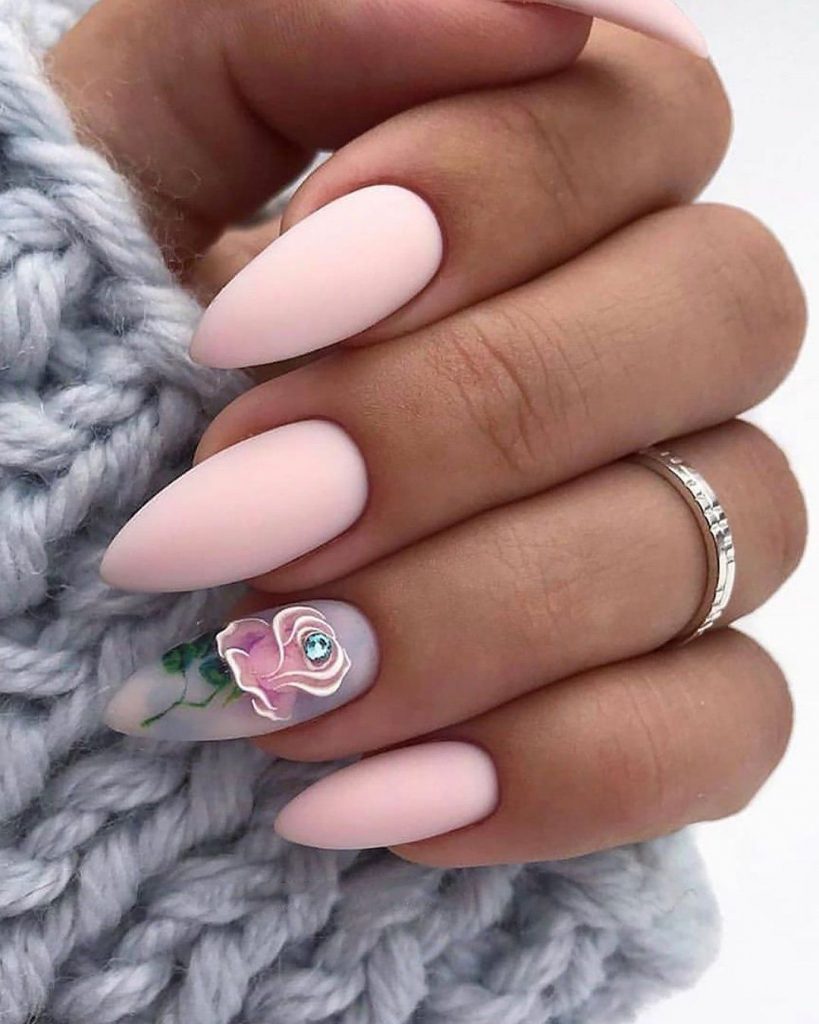 Classic Rose Designs
One of the most popular choices for rose nail art is the classic rose design. This timeless and elegant look features beautifully painted roses on a solid or gradient background. You can opt for a single rose on each nail or create a bouquet by adding multiple roses. The classic rose design is versatile and works well with any nail length or shape. Experiment with different color combinations to match your mood or outfit.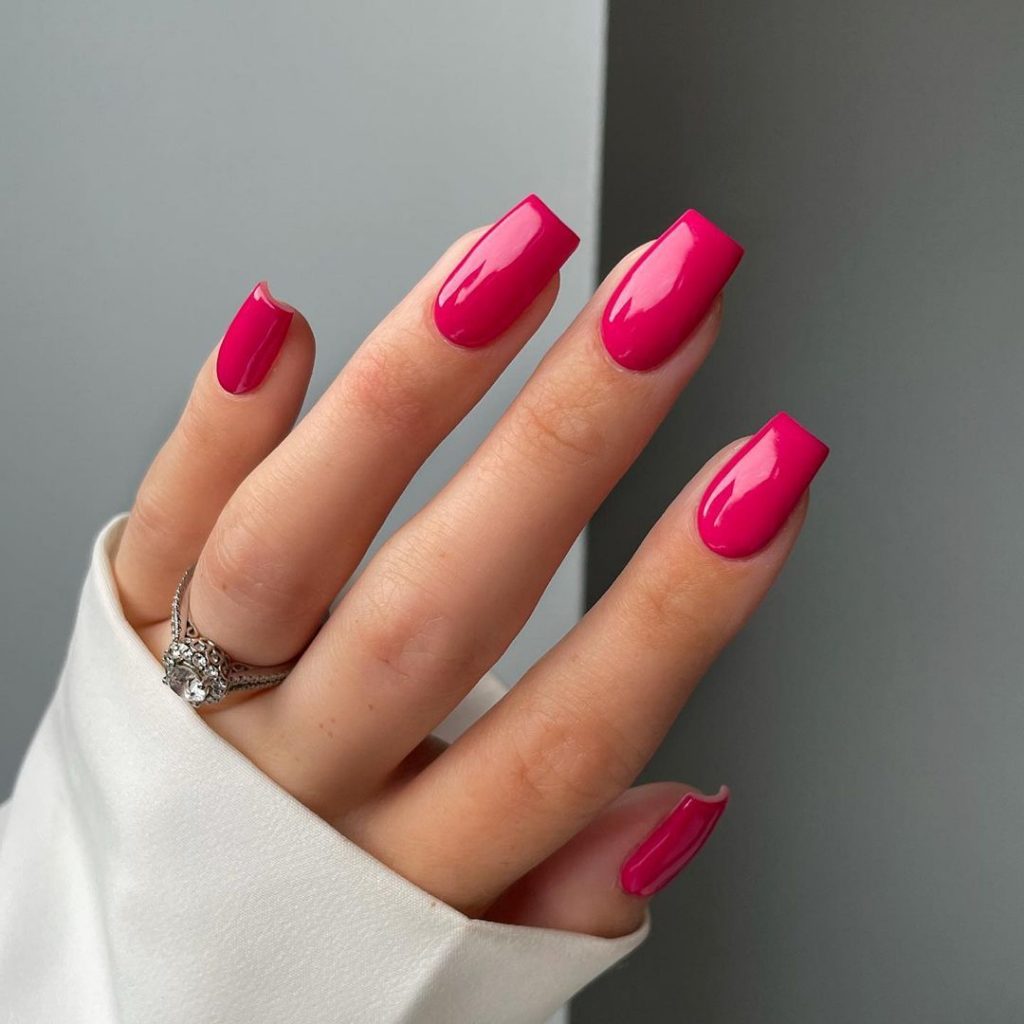 Watercolor Rose Nails
For a soft and ethereal look, consider watercolor rose nails. This technique involves blending different shades of nail polish to create a watercolor effect that resembles delicate rose petals. Start by applying a light base color, then use a thin brush to add layers of pastel colors, gradually building up the shape of a rose. The result is a dreamy and artistic manicure that will surely turn heads.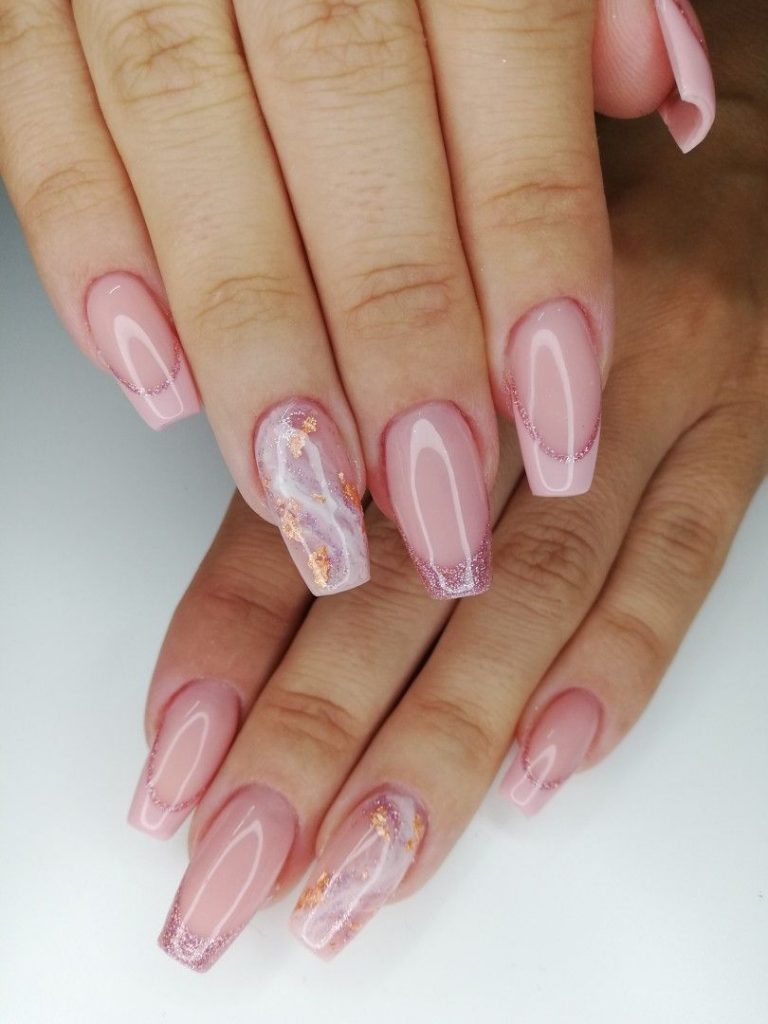 3D Rose Embellishments
Add a touch of dimension to your nails with 3D rose embellishments. These intricate designs bring your manicure to life by creating a realistic and tactile representation of a rose. You can use pre-made 3D stickers or create your own using nail acrylic or gel. Apply a base color, then attach the 3D roses using nail glue or gel. The result is a stunning and eye-catching nail art design that will impress everyone around you.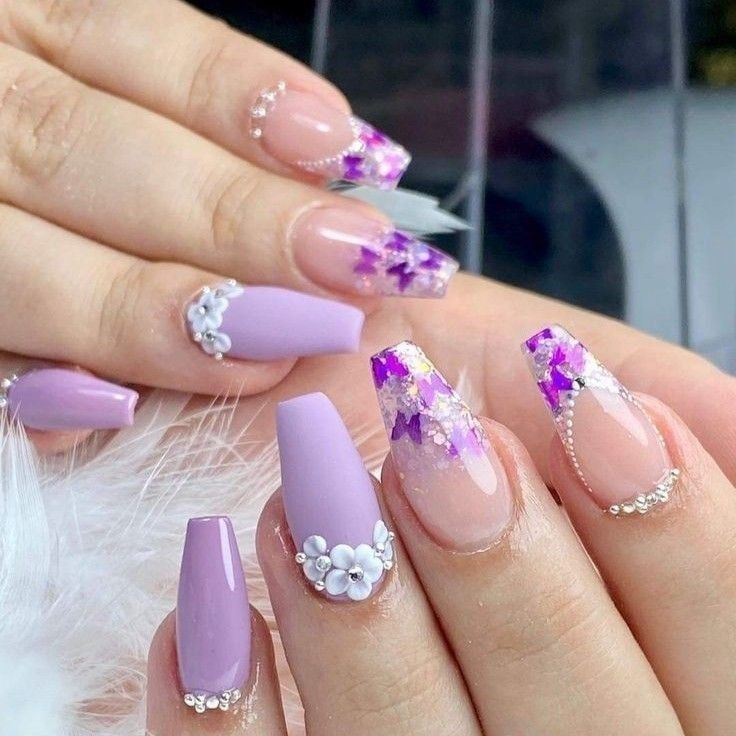 Rose French Tips
Put a twist on the classic French manicure by incorporating roses into the tips of your nails. Instead of the traditional white tips, paint delicate roses in various colors. This modern and stylish take on the French manicure adds a pop of color and elegance to your nails while still maintaining a sophisticated look. Experiment with different rose sizes and placement to create a unique and personalized design.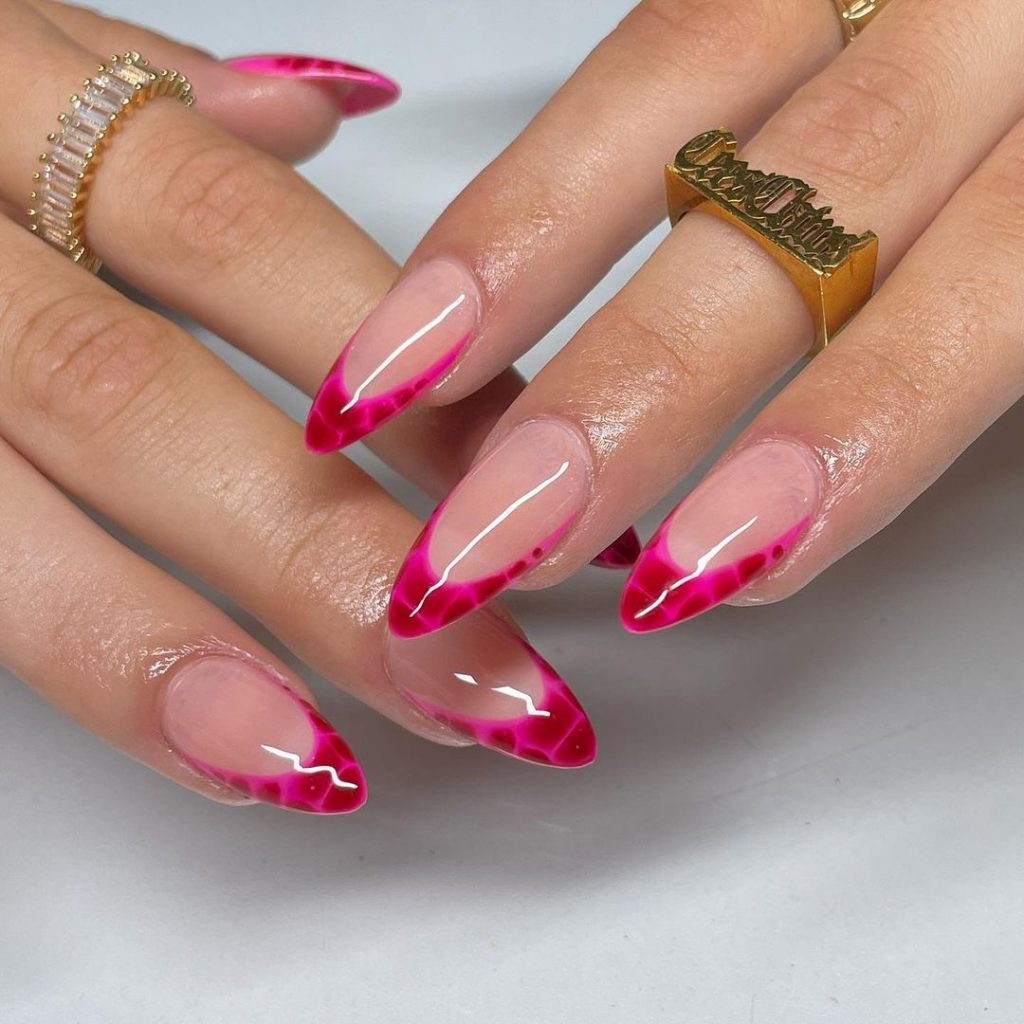 Gradient Rose Nails
Create a mesmerizing effect on your nails with gradient rose nails. This technique combines the beauty of gradient nails with the elegance of roses. Start by painting your nails with a gradient background using two or more complementary colors. Once the gradient is complete, add intricately painted roses on top, using the lightest color in the gradient as the base for the roses. The result is a seamless blend of colors that mimics the natural beauty of roses.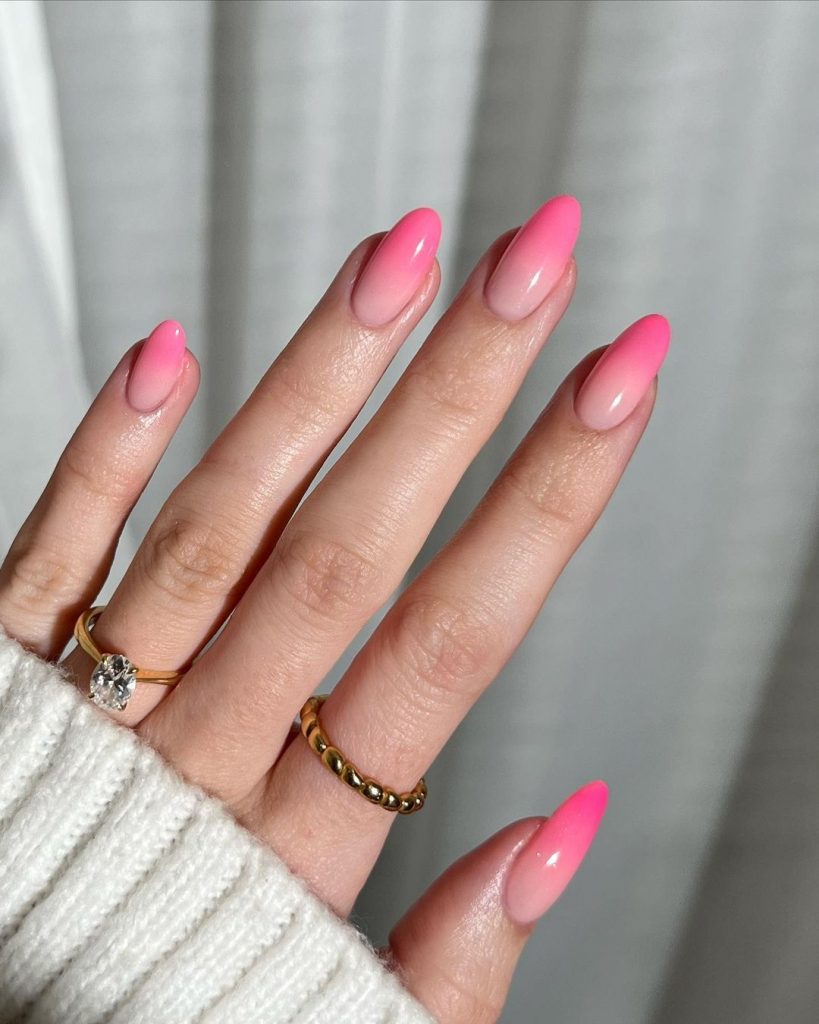 Rose Accents on Negative Space
Negative space nail art is a trendy and minimalist approach that incorporates empty spaces on your nails. Add a touch of romance to negative space nails by placing small rose accents on the empty spaces. This design allows your natural nail color to peek through, creating a visually intriguing and modern look. Experiment with different placements and sizes to achieve a balanced and stylish design.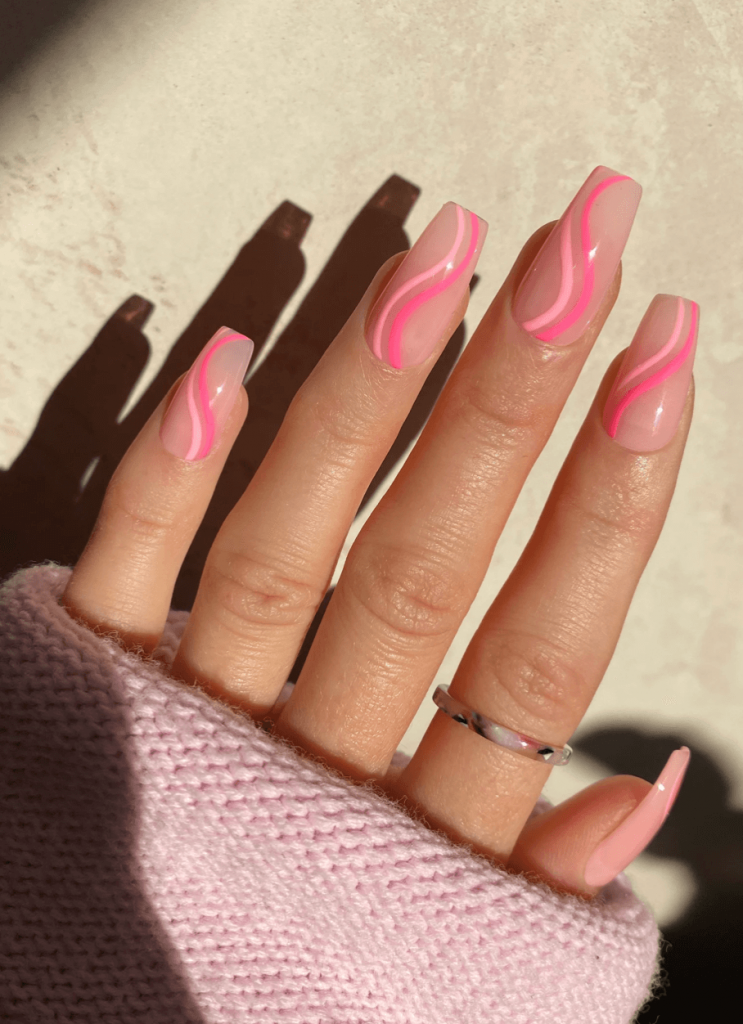 Geometric Rose Patterns
For those who prefer a more abstract and modern look, geometric rose patterns are the way to go. This design combines the elegance of roses with geometric shapes and lines, resulting in a unique and eye-catching manicure. Use tape or nail stencils to create clean lines and shapes, then paint roses within these geometric boundaries. The contrast between the softness of roses and the sharpness of geometric elements creates a visually striking effect.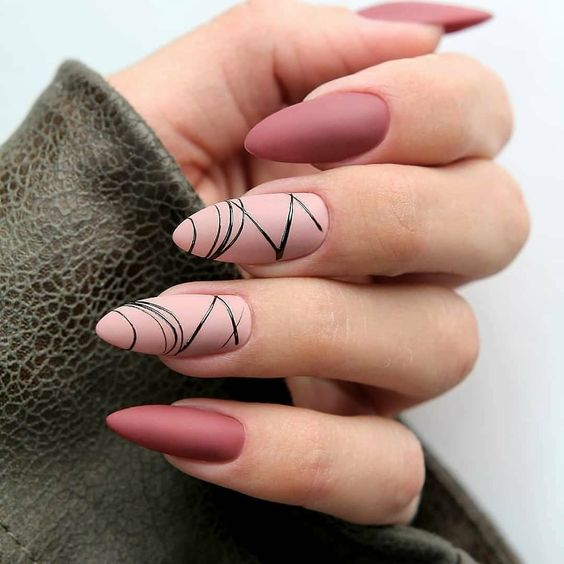 Black and White Rose Nail Art
Simplicity meets elegance with black and white rose nail art. This monochromatic design allows the intricate details of roses to take center stage. Paint your nails with a black or white base color, then use the opposite color to create beautifully detailed roses. The high contrast between the colors enhances the beauty and complexity of the rose design, making it a captivating choice for any occasion.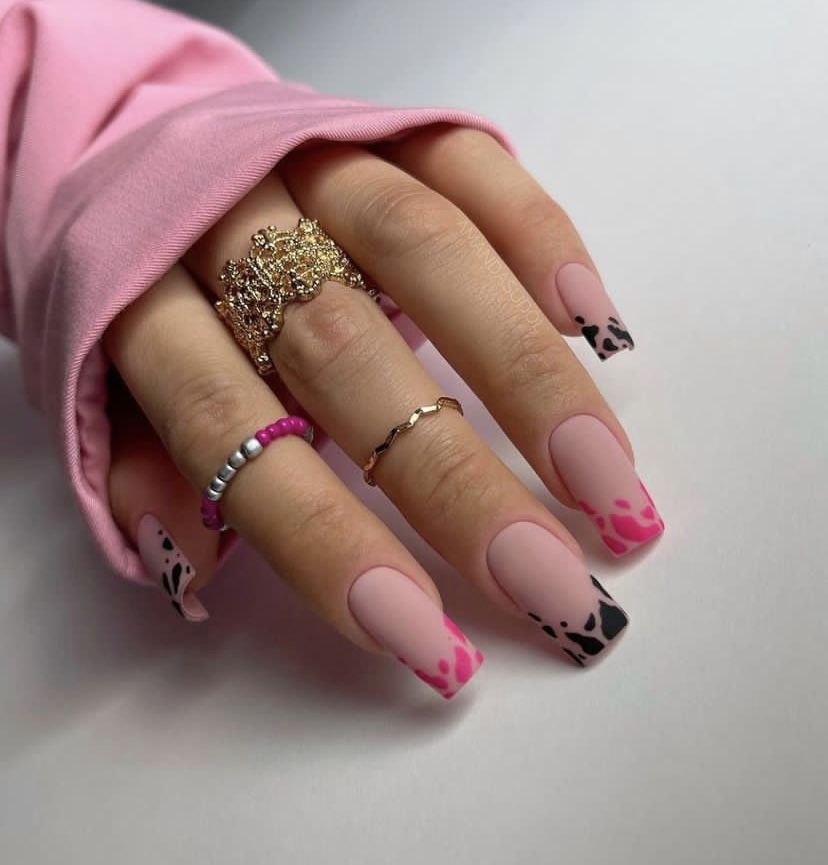 Vintage Rose Designs
Transport yourself to a bygone era with vintage rose nail art. This nostalgic and romantic design draws inspiration from vintage wallpapers, fabrics, and patterns. Choose soft, pastel colors as the base and paint roses with intricate details and subtle shading. To complete the vintage look, consider adding lace or pearl accents to your nails. The result is a charming and feminine manicure that exudes timeless elegance.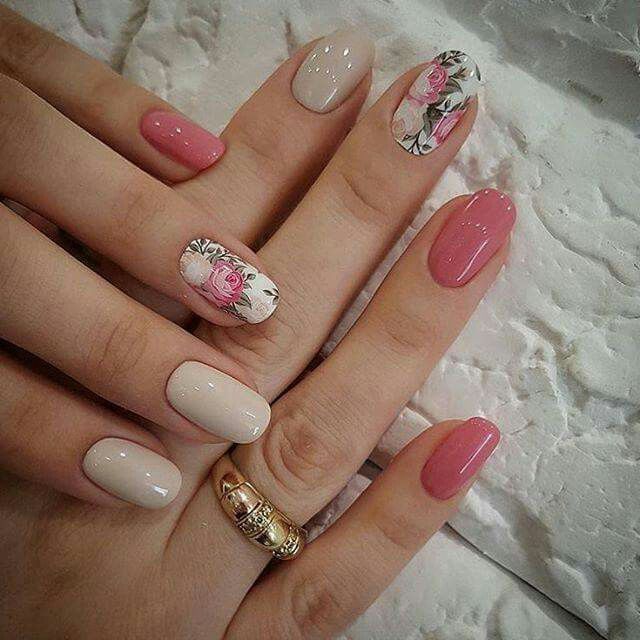 Tropical Rose Nail Art
Bring the beauty of roses to a tropical paradise with tropical rose nail art. This vibrant and playful design combines the elegance of roses with tropical motifs such as palm leaves, hibiscus flowers, and exotic colors. Use bright and bold hues to create a striking contrast against the delicate roses. This design is perfect for summer or when you want to add a burst of energy and excitement to your nails.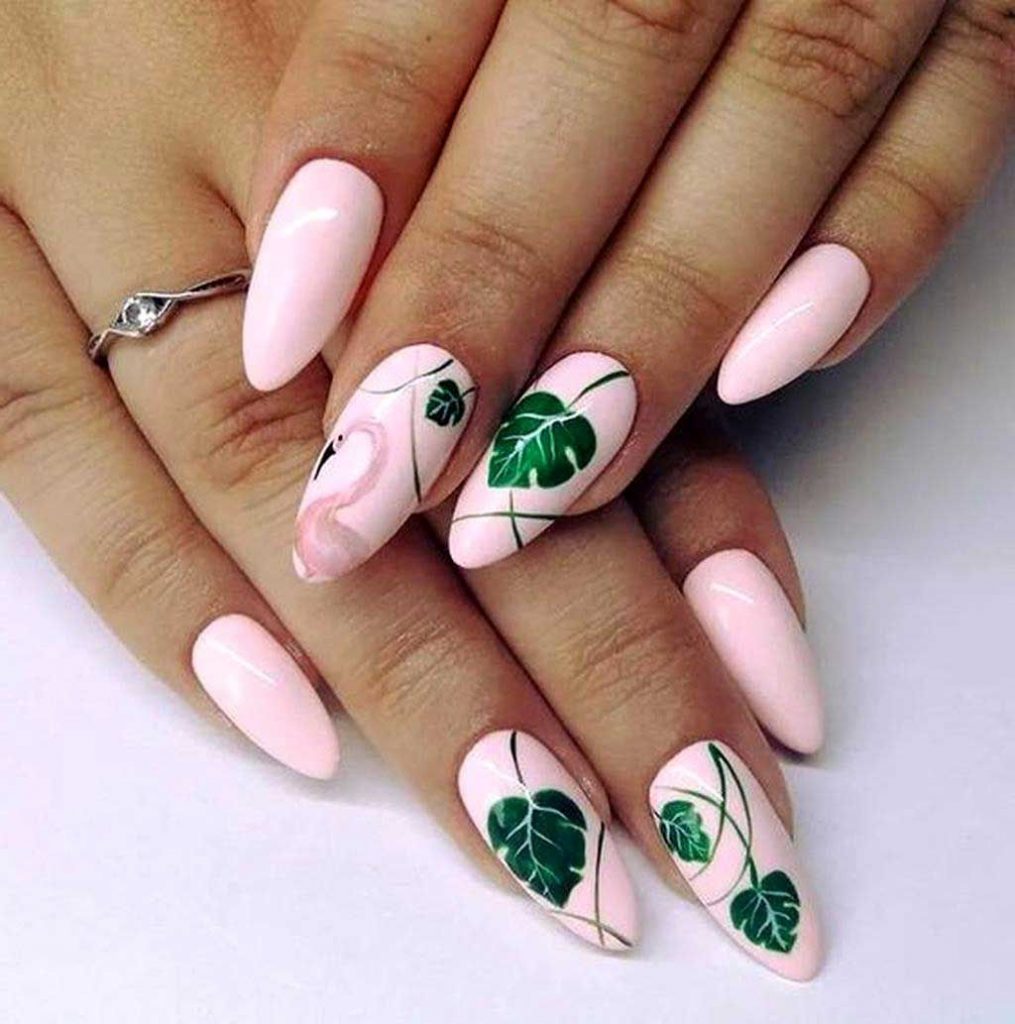 Delicate Rose Stamping
Stamping is a popular nail art technique that allows you to transfer intricate designs onto your nails using special stamping plates and stampers. Create delicate rose nail art by selecting a rose design on a stamping plate and transferring it onto your nails. This technique ensures precise and detailed roses without the need for freehand painting. Experiment with different colors and stamping patterns to achieve a personalized and unique look.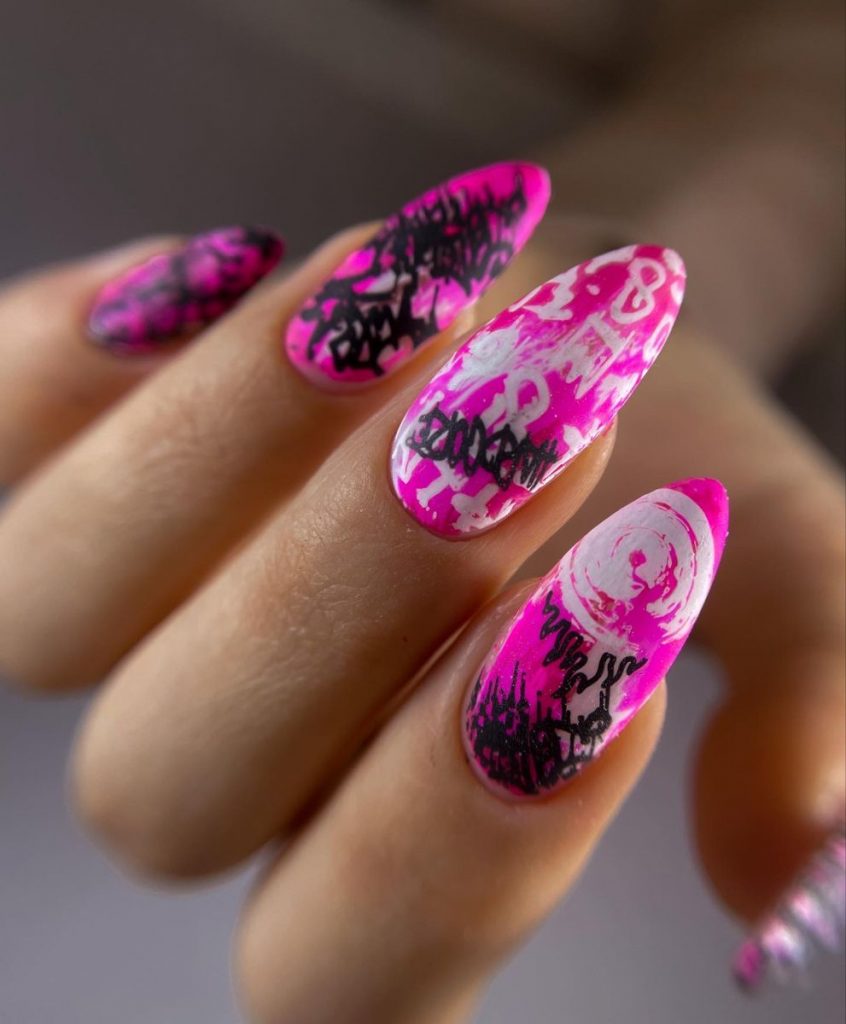 Glittery Rose Nails
Add a touch of sparkle and glamour to your rose nail art with glittery accents. Apply a glittery top coat or strategically place glitter particles on the roses to create a dazzling effect. This design is perfect for special occasions or when you want to make a statement. The combination of roses and glitter creates a luxurious and eye-catching manicure that is sure to impress.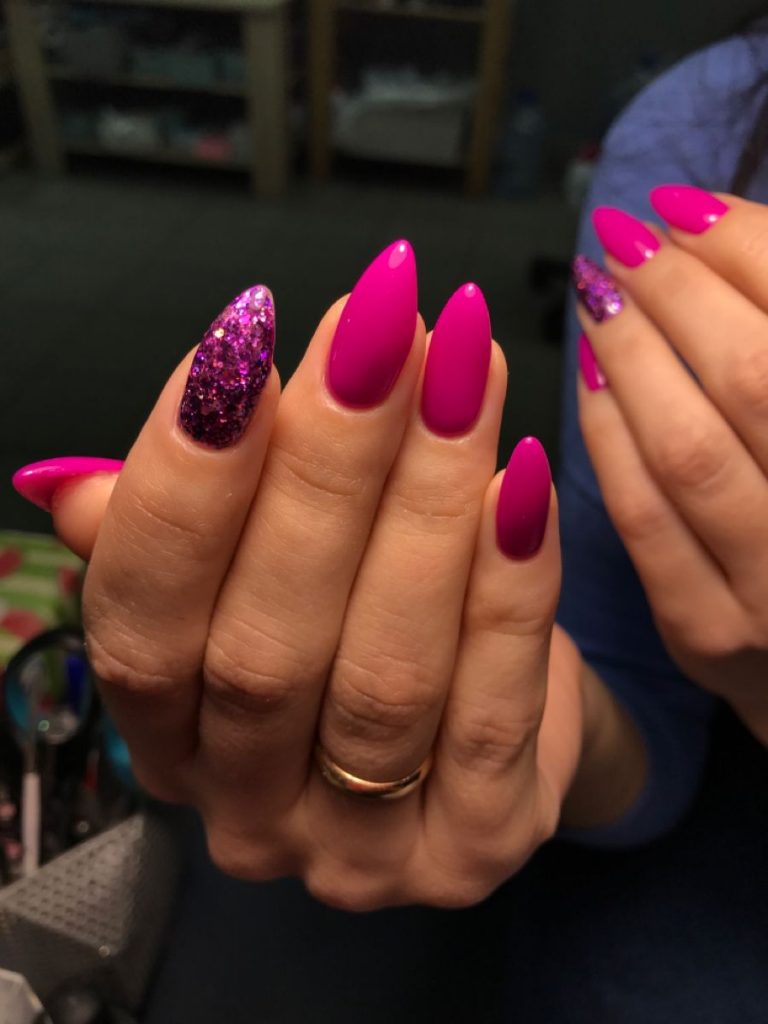 Ombre Rose Nails
Combine two popular nail art techniques, ombre and roses, to create a stunning and seamless gradient effect. Start with a light base color and gradually blend it into a darker shade. Once the ombre is complete, add delicate roses on top, using the lightest color in the ombre as the base for the roses. The result is a harmonious and visually captivating manicure that showcases the beauty of both techniques.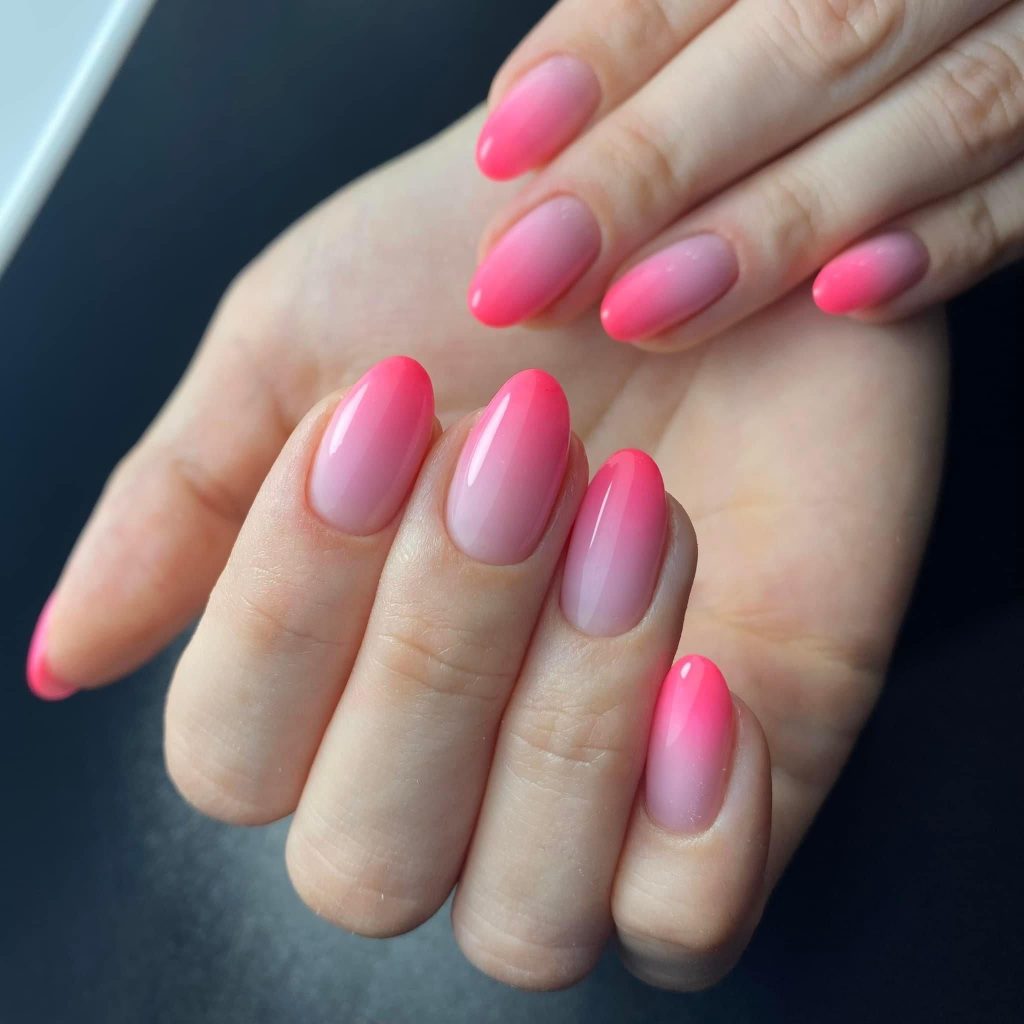 Rose Nail Art for Special Occasions
When it comes to special occasions such as weddings, proms, or parties, rose nail art can elevate your look to the next level. Consider incorporating elements such as rhinestones, pearls, or gold foil to add extra elegance and glamour. You can also experiment with different nail shapes, such as stiletto or almond, to create a dramatic and eye-catching effect. Let your creativity soar as you design the perfect rose nail art for your special event.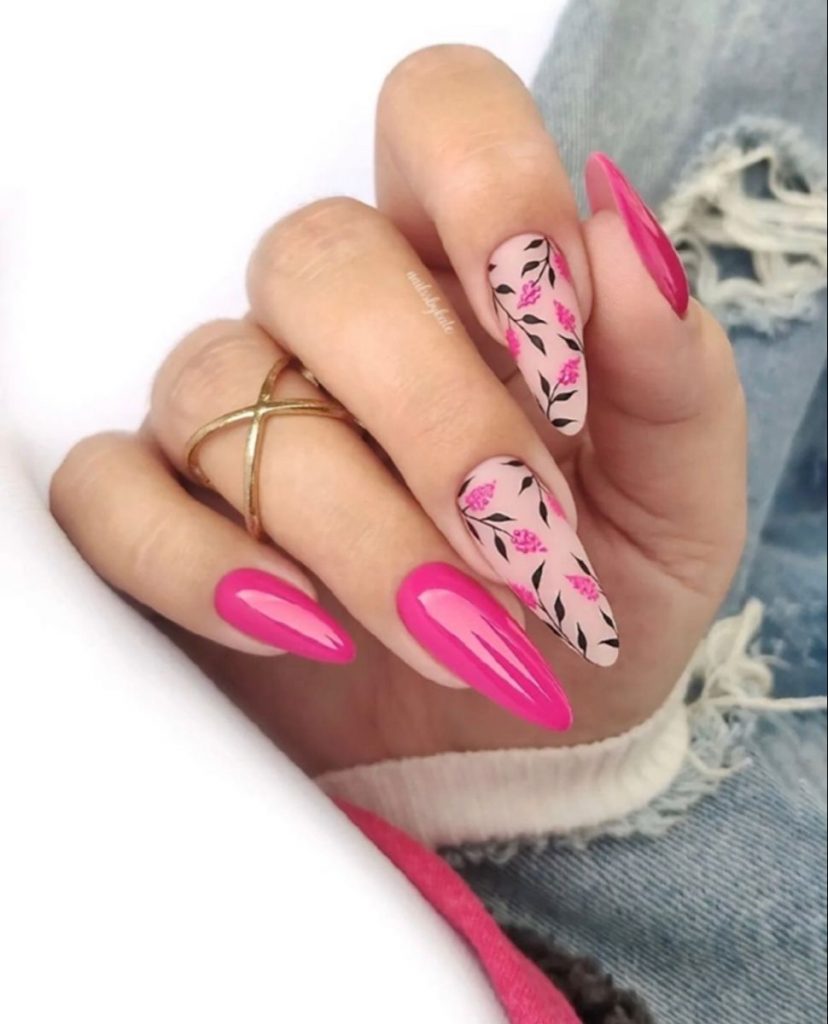 Save Pin