Nails
Round Nail Winter Colors 2023 – 2024 22 Ideas
In the fast-paced world of nail fashion, staying on top of the latest trends is essential. As the winter season approaches, it's time to update your nail color palette with the hottest shades for 2023-2024. From cozy neutrals to bold and vibrant hues, this article will guide you through the top round nail winter color ideas that will keep your nails stylish and on-trend throughout the chilly months.
Embrace the Elegance with Deep Burgundy
One of the most classic winter nail colors is deep burgundy. This rich, wine-inspired hue exudes elegance and sophistication. Whether you have long or short nails, a deep burgundy shade will complement any nail length and shape. It's a timeless choice that can seamlessly transition from day to night, making it perfect for all occasions.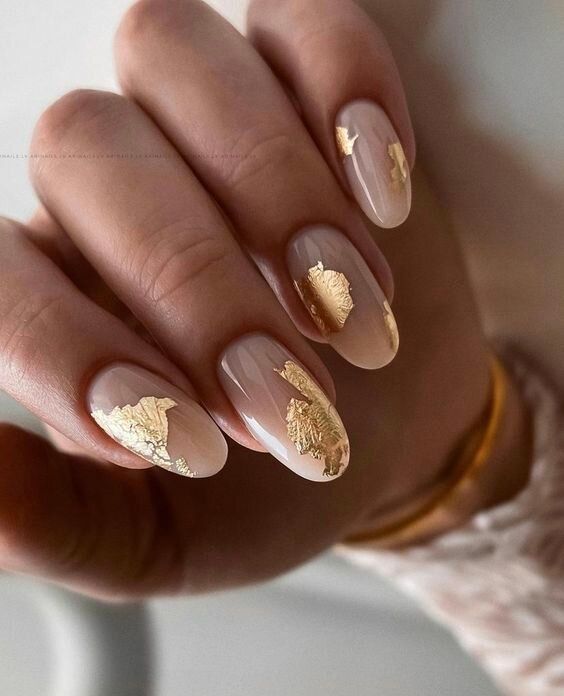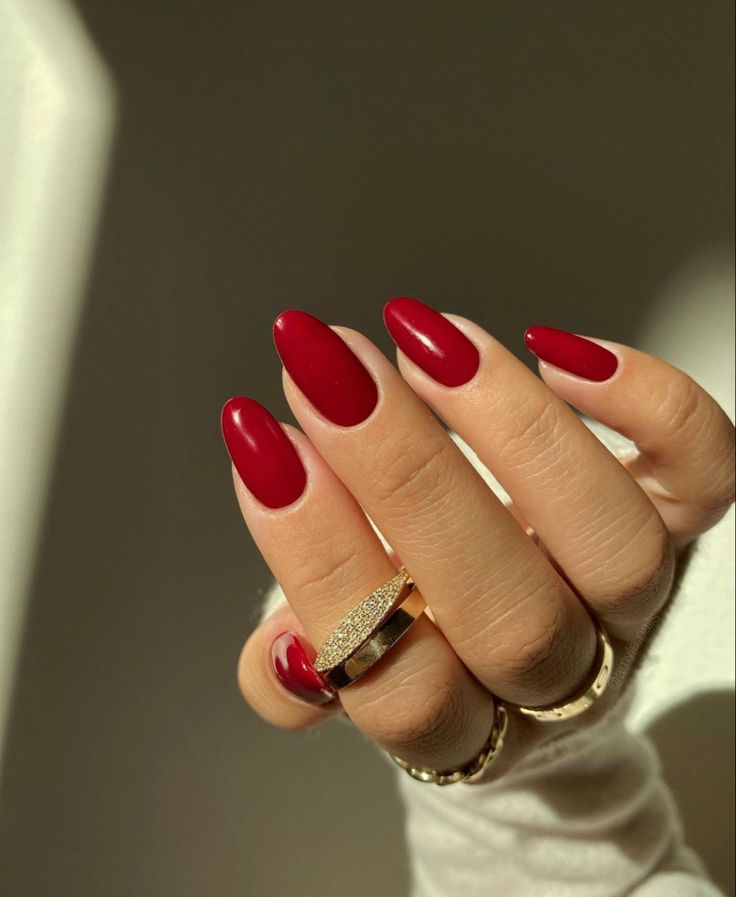 How to Wear Deep Burgundy
To rock deep burgundy nails, apply a glossy finish for a luxurious look. This color pairs beautifully with winter outfits in shades of black, gray, or even creamy whites. It's a versatile choice that adds a touch of drama to your overall appearance.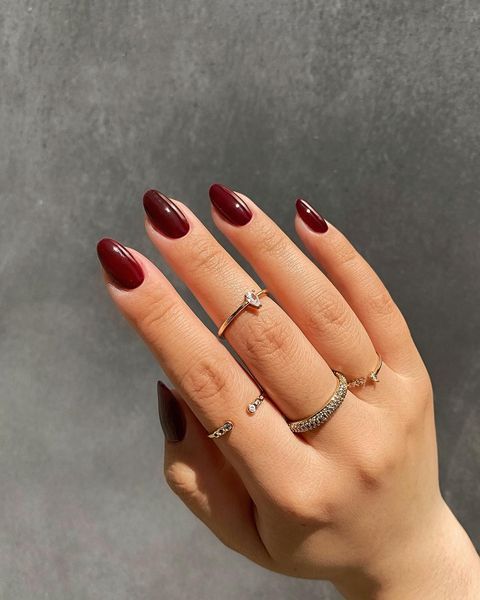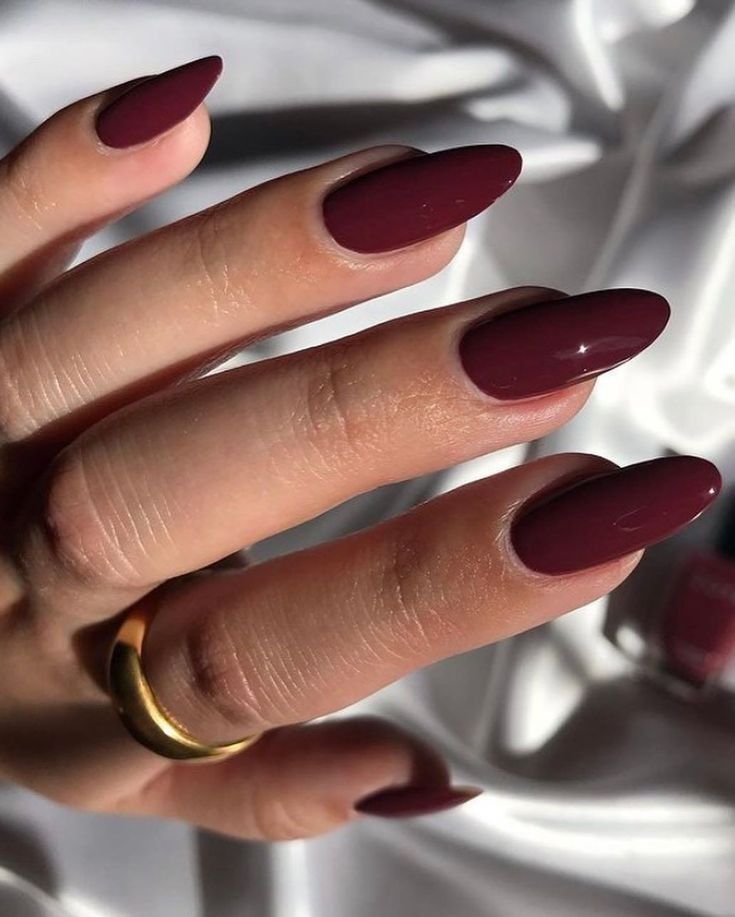 Styling Silver Nails
For a chic and modern look, consider pairing silver nails with an all-black ensemble. The contrast between the cool silver and the deep black creates an eye-catching effect. You can also experiment with nail art, adding rhinestones or geometric patterns for a trendy twist.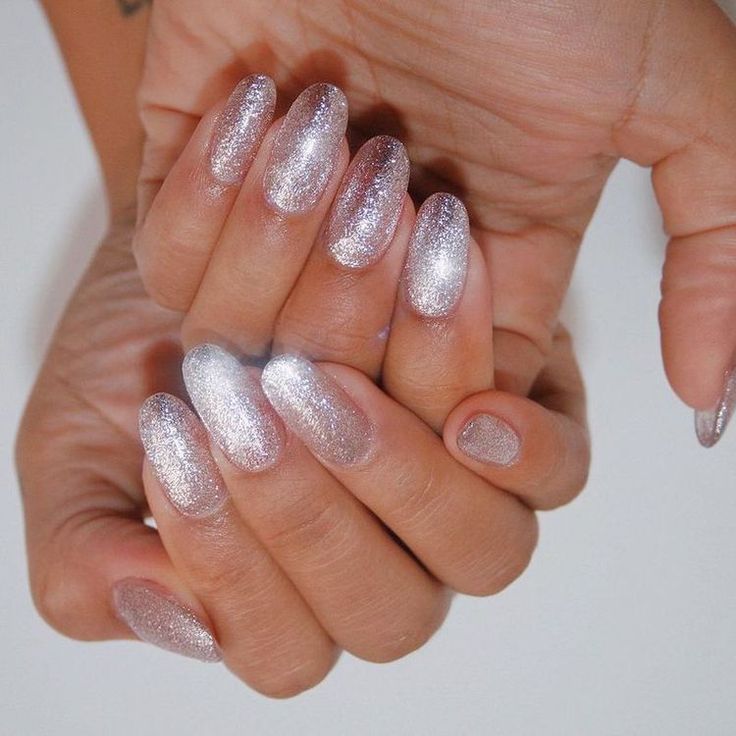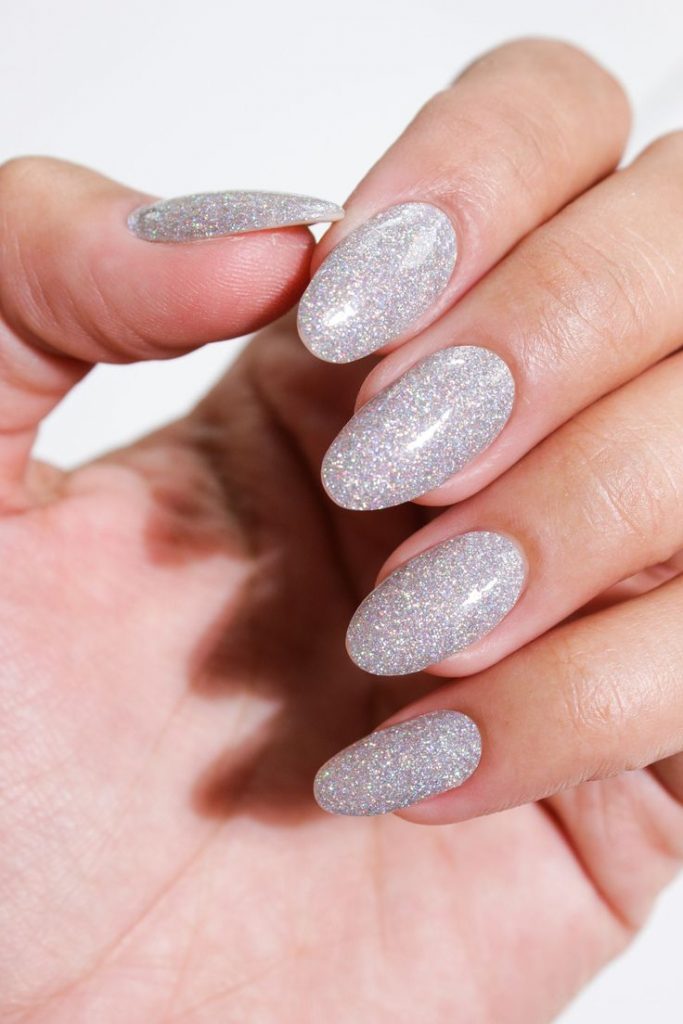 Mauve Styling Tips
Mauve nails look exceptionally charming with oversized sweaters and knitwear. The combination of soft nails and cozy attire creates a harmonious winter look. Keep your nails short and rounded for a sweet and delicate appearance.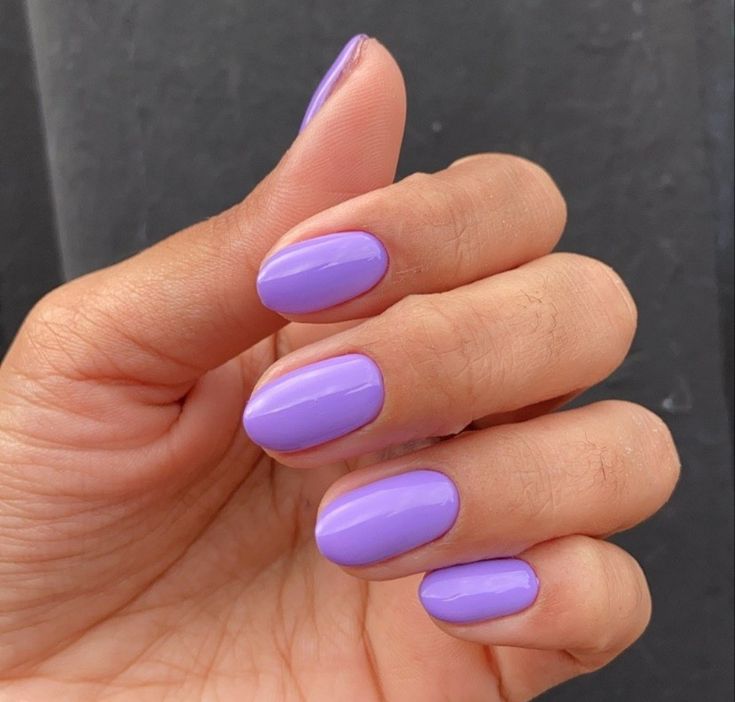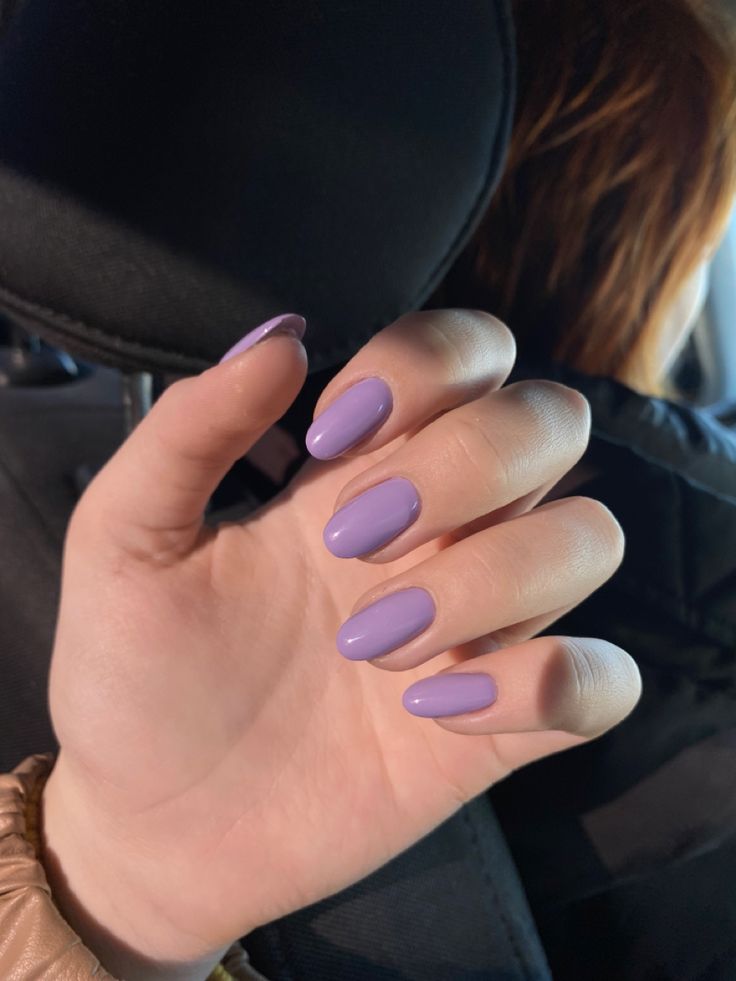 Nailing Midnight Blue
To make your midnight blue nails pop, opt for a glossy finish. Pair them with outfits in complementary shades, such as silver or white. This color is an excellent choice for holiday parties and special occasions.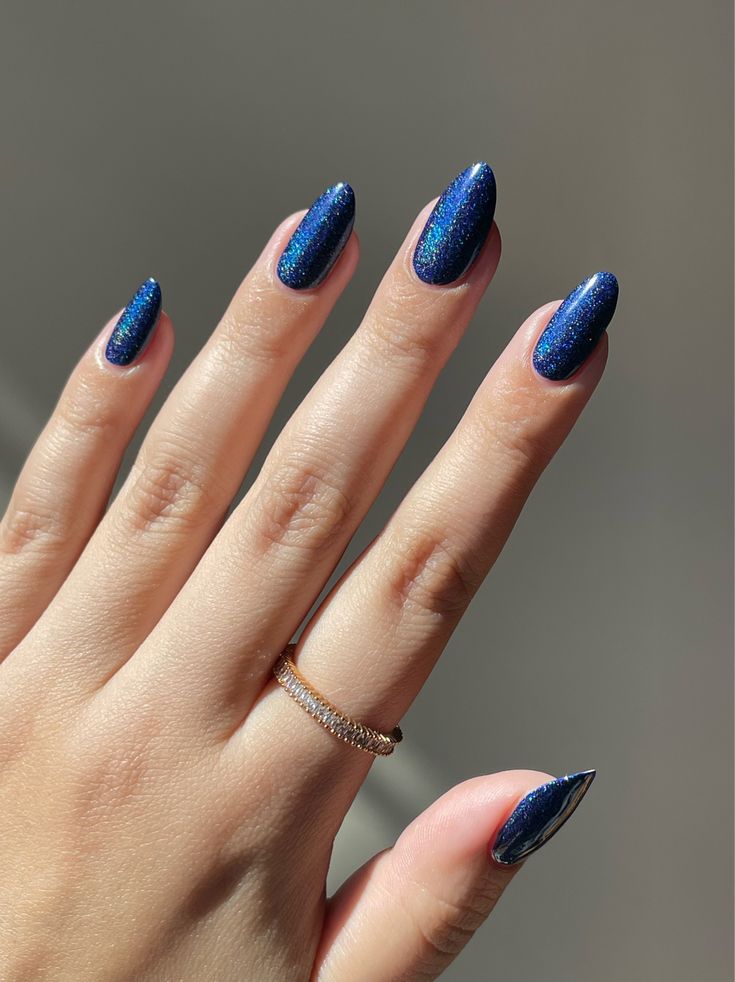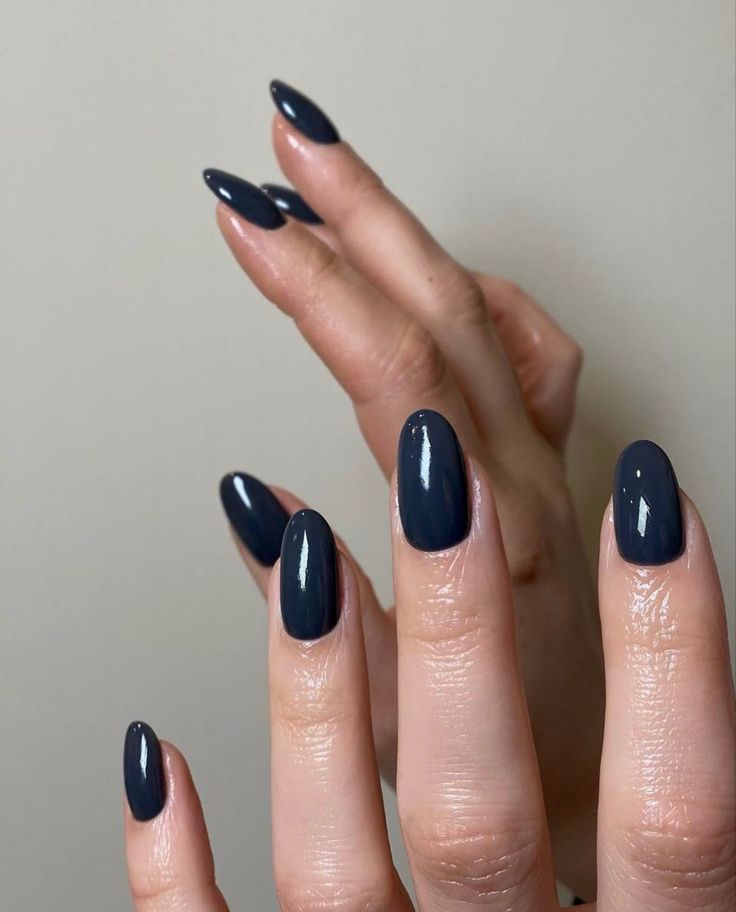 Styling Olive Green
Olive green nails look fantastic when paired with earth-toned clothing, such as brown or camel. You can also add some gold accents to your nails to enhance their beauty further.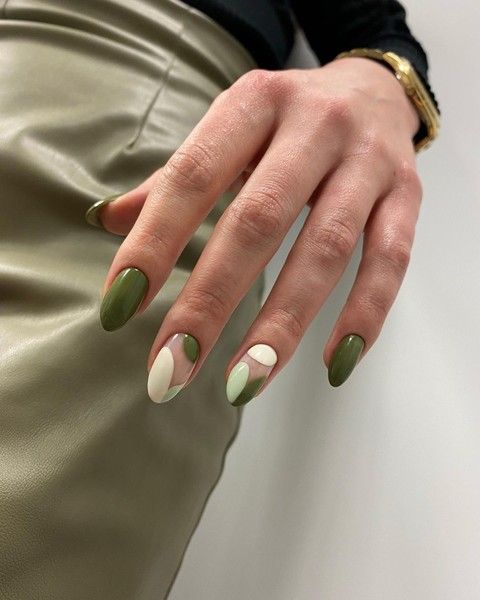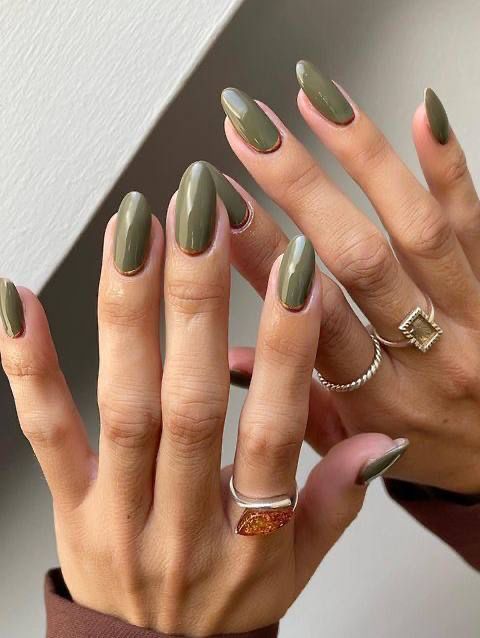 The Power of Red
Pair your classic red nails with a statement coat or a bold lip color for a coordinated look. Red nails exude confidence and charisma, making them an ideal choice for any occasion.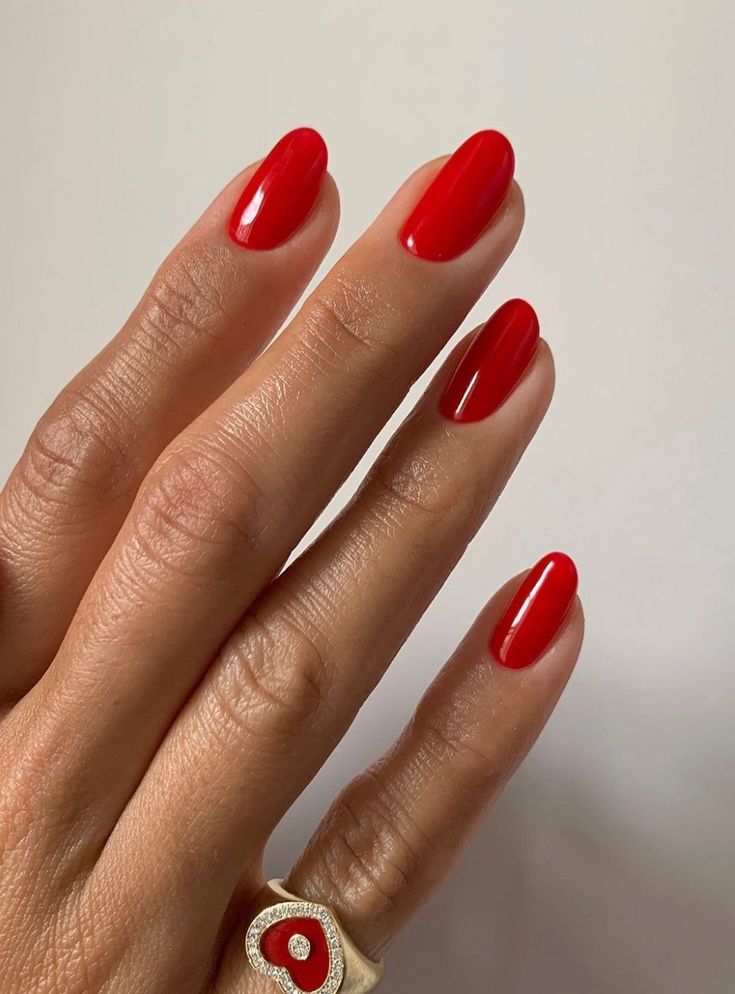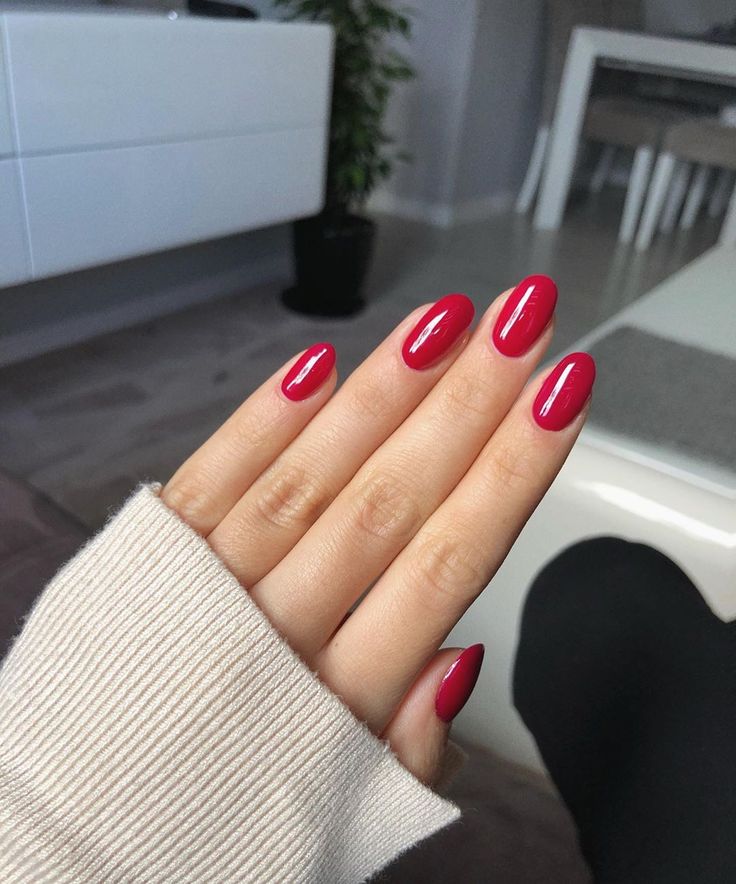 Gray Nail Styling
Gray nails complement monochromatic outfits and minimalist fashion choices. Consider adding a touch of silver or white nail art for a subtle pop of color.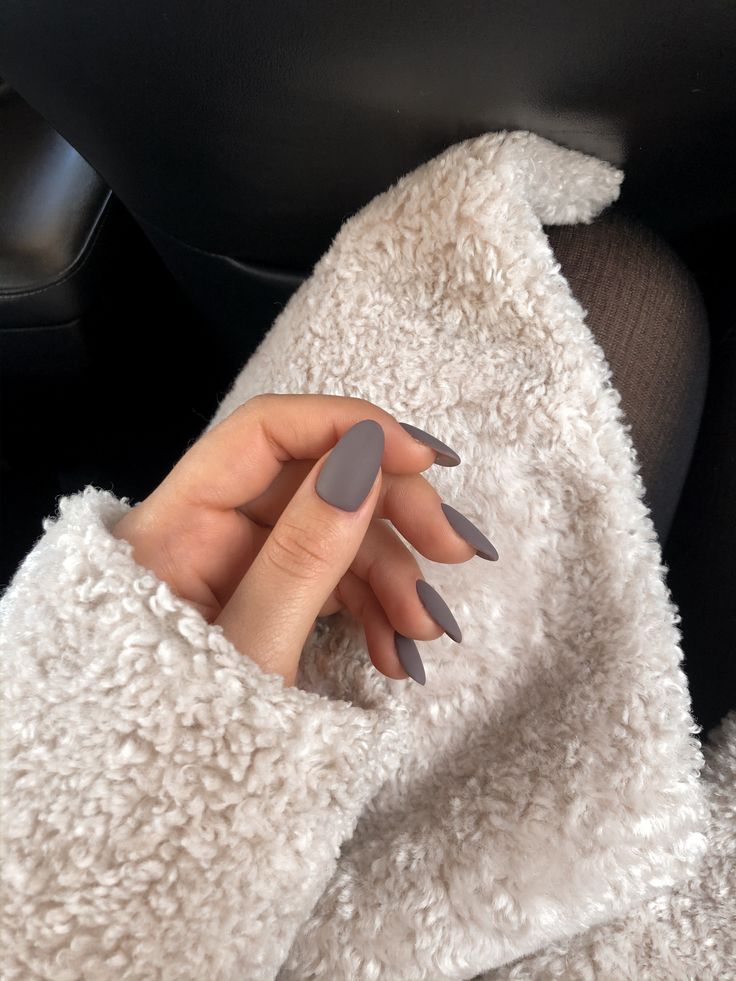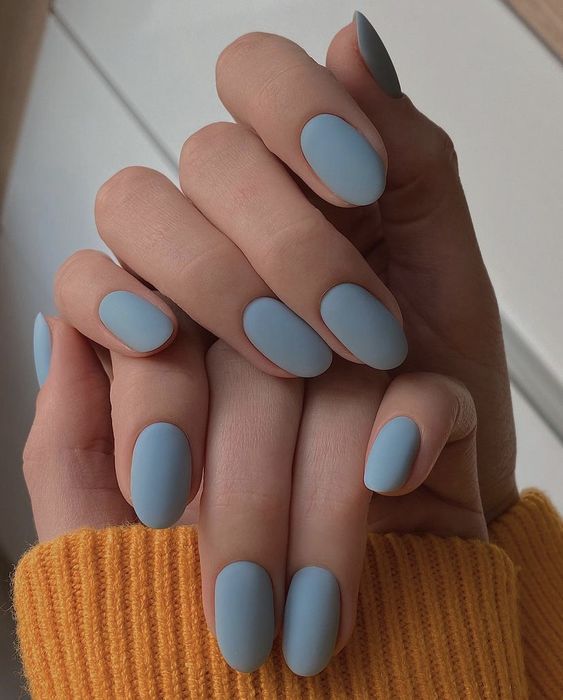 Styling Pastel Nails
Pastel nails work well with light and airy winter clothing. Think about wearing cozy pastel sweaters or scarves to complement your nails. This combination creates a cheerful and charming winter look.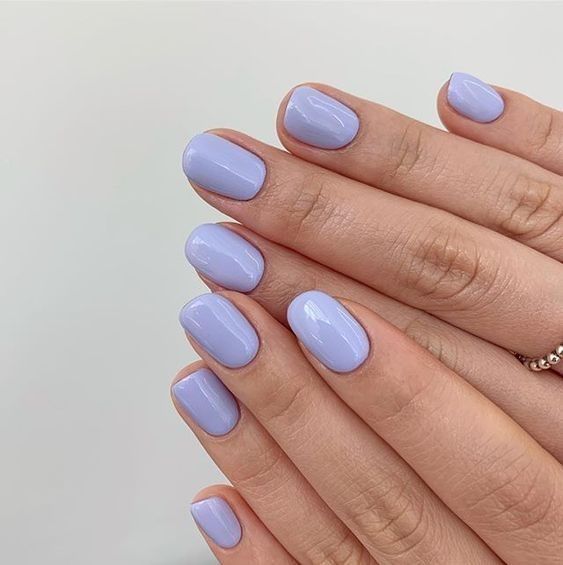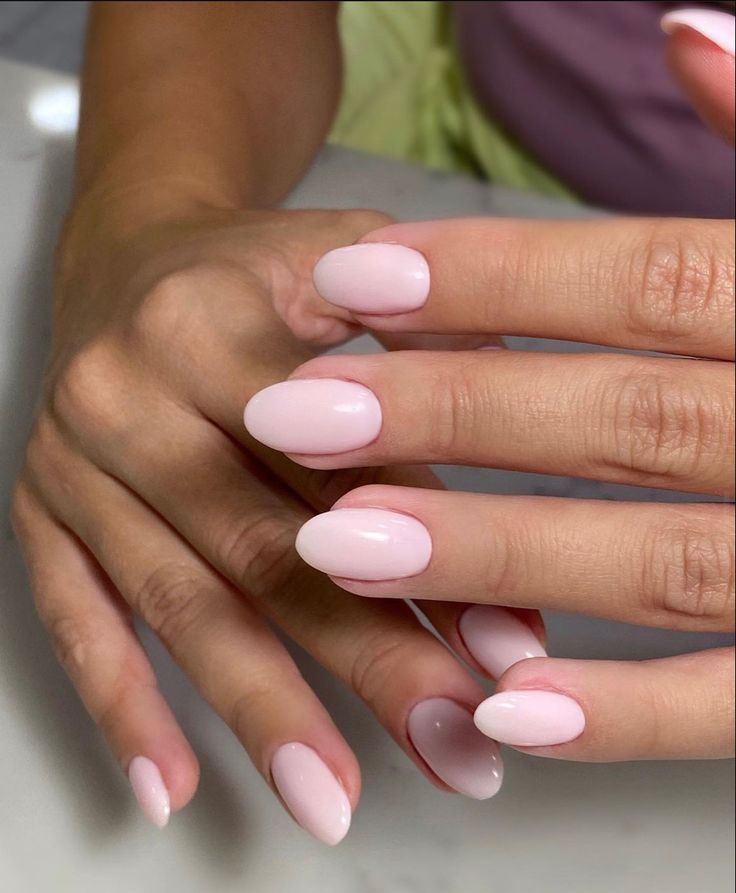 Glitter and Gold for Festive Fun
When the holiday season arrives, it's time to embrace the sparkle. Glittery gold nails are perfect for adding a touch of festive fun to your winter ensemble.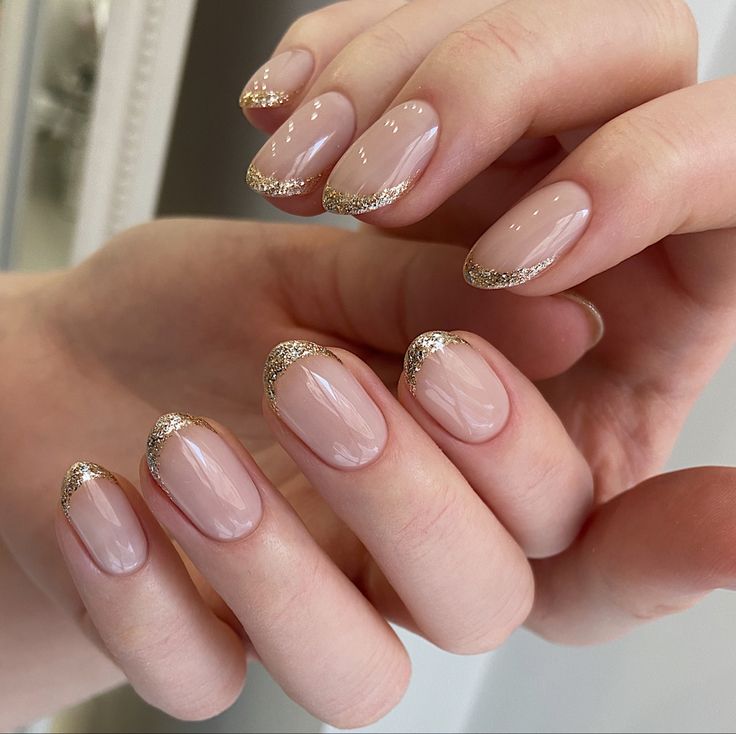 Festive Gold Nails
Pair your gold nails with sequined dresses, statement jewelry, and a radiant smile. Gold nails capture the magic of the holiday season and are sure to make you feel like a star.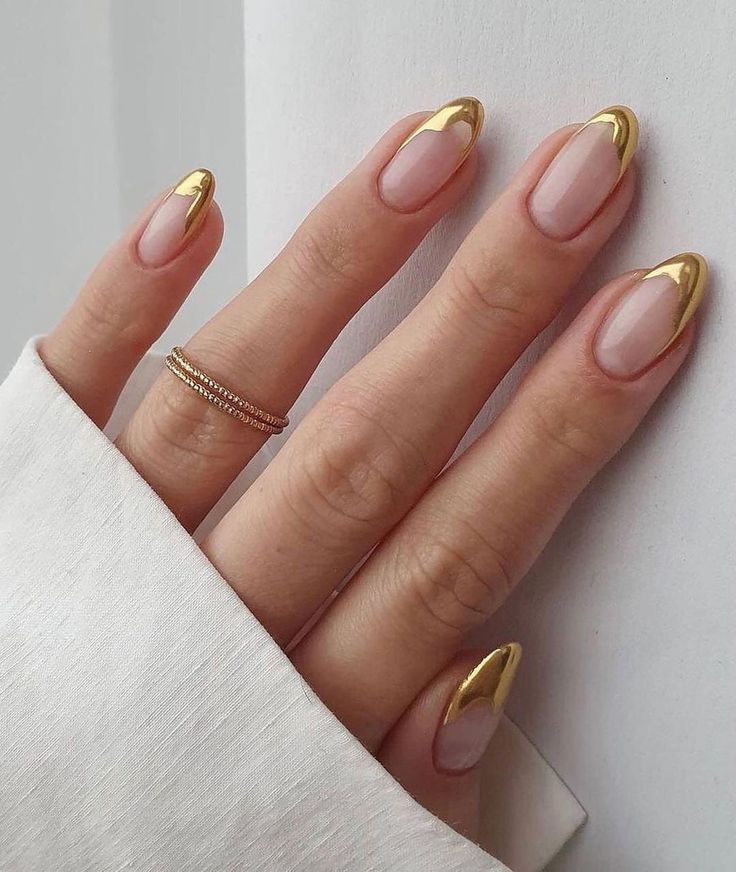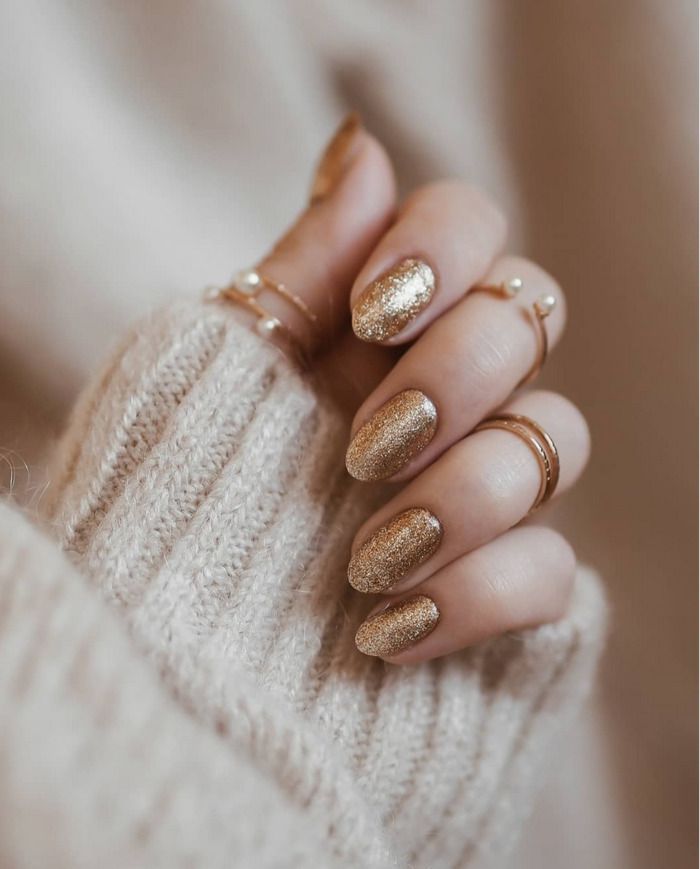 Save Pin