Nails
Short Fall Nail Designs 2023 15 Ideas: Embrace the Season with Style
As the leaves start to change and the air becomes crisp, it's time to update your nail game with the latest fall trends. Fall nail designs for 2023 offer a variety of stylish options that will elevate your look and make a statement. From warm earth tones to intricate patterns, this article will guide you through some of the most captivating and trendy nail designs to try this fall.
Embracing the Colors of Fall
Fall is all about warm and earthy colors that reflect the changing foliage. Shades like burnt orange, mustard yellow, deep burgundy, and olive green are perfect choices for fall nail designs. Incorporate these colors into your manicure to capture the essence of the season.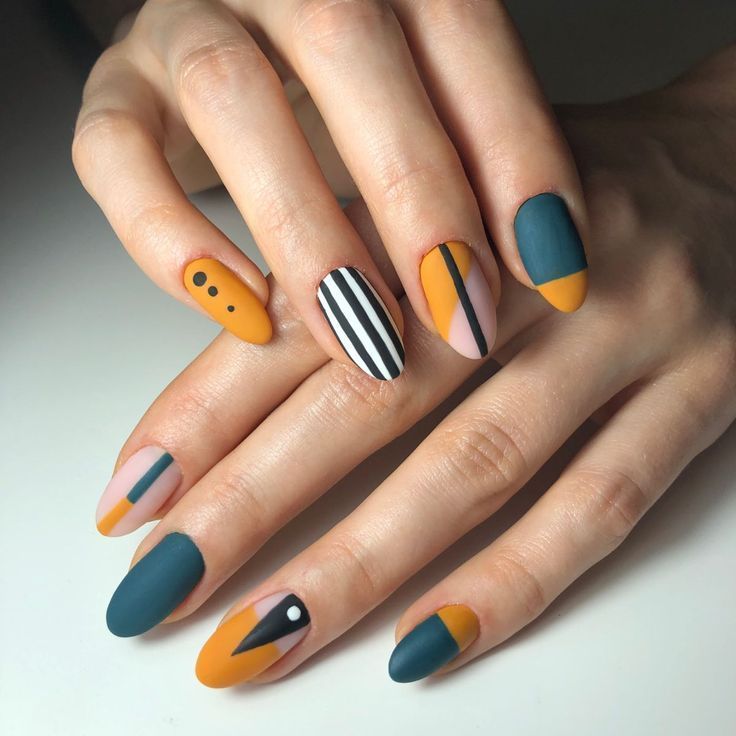 Minimalist and Chic Nail Art
Simplicity can speak volumes. Minimalist nail art is a timeless trend that continues to gain popularity. Clean lines, negative space, and understated accents can create an effortlessly chic look. Consider simple geometric shapes or delicate lines for a sophisticated yet minimalistic design.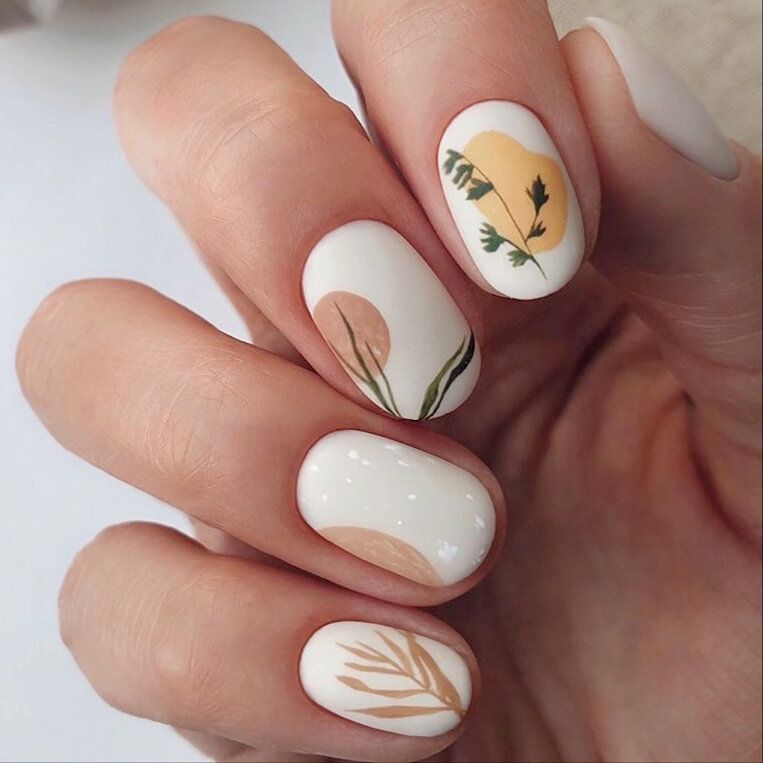 Geometric and Abstract Patterns
Geometric and abstract nail patterns are eye-catching and offer endless possibilities for creativity. From triangles and squares to intricate swirls and asymmetrical designs, geometric patterns can add a modern and artistic touch to your fall nails.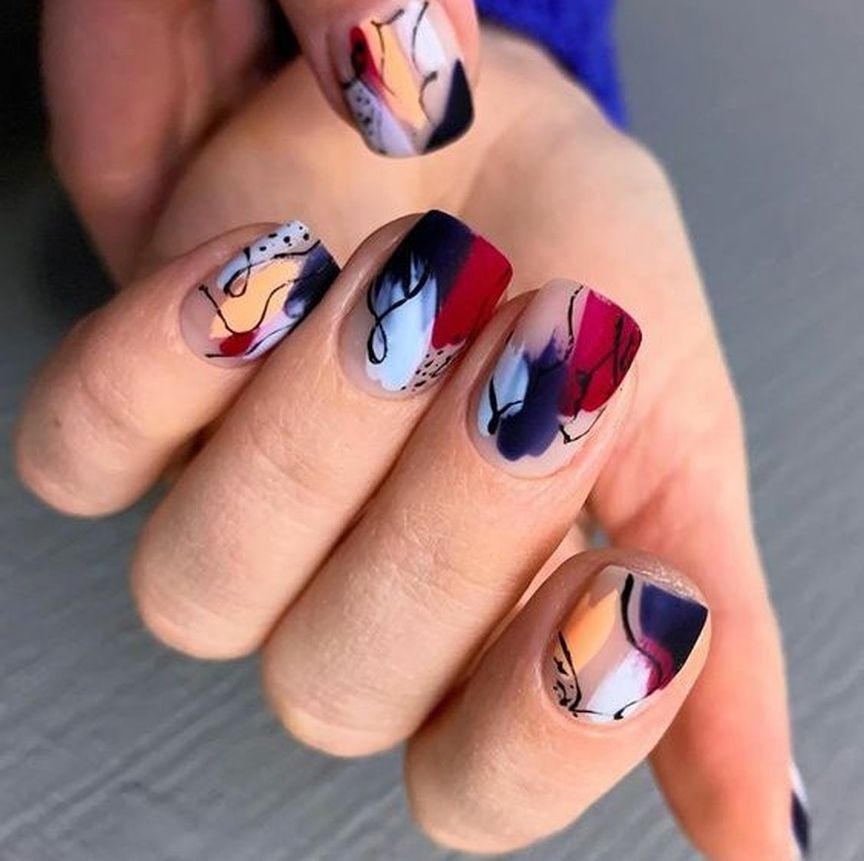 Floral Accents for a Feminine Touch
Flowers are not just for spring! Incorporating floral accents into your fall nail designs can add a feminine and romantic vibe. Opt for muted floral patterns or go for a single flower accent on one or two nails to create an elegant look.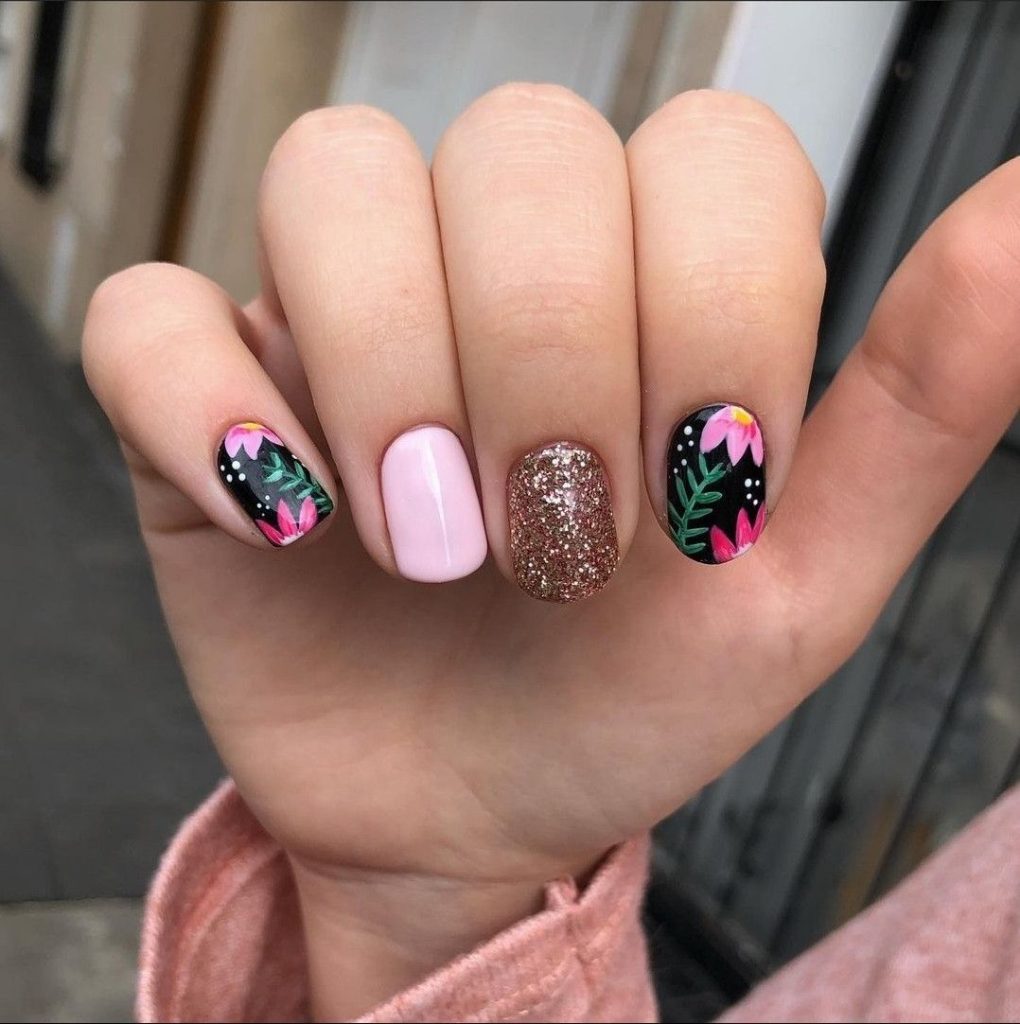 Edgy Metallic and Glitter Designs
If you want to add a touch of glamour to your fall manicure, metallic and glitter nail designs are the way to go. Experiment with metallic shades like gold, copper, or silver, or incorporate glittery accents to make your nails sparkle and shine.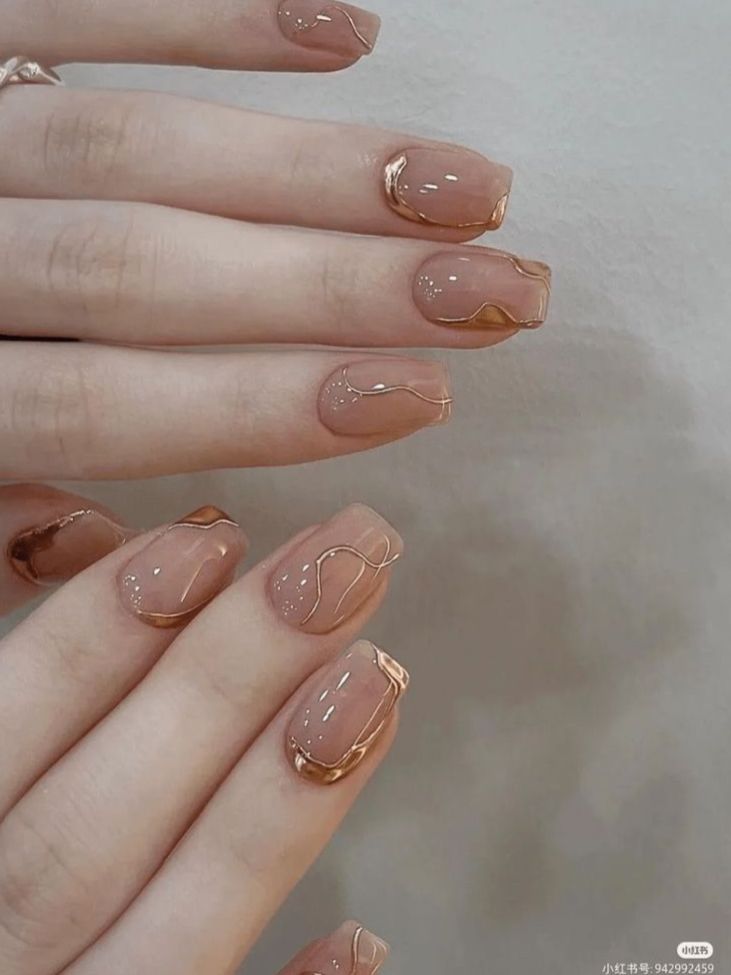 Animal Prints for a Wild Statement
Animal prints are a perennial favorite in the fashion world, and they have made their way into the realm of nail art too. Leopard spots, zebra stripes, or snakeskin patterns can add a bold and adventurous touch to your fall nails.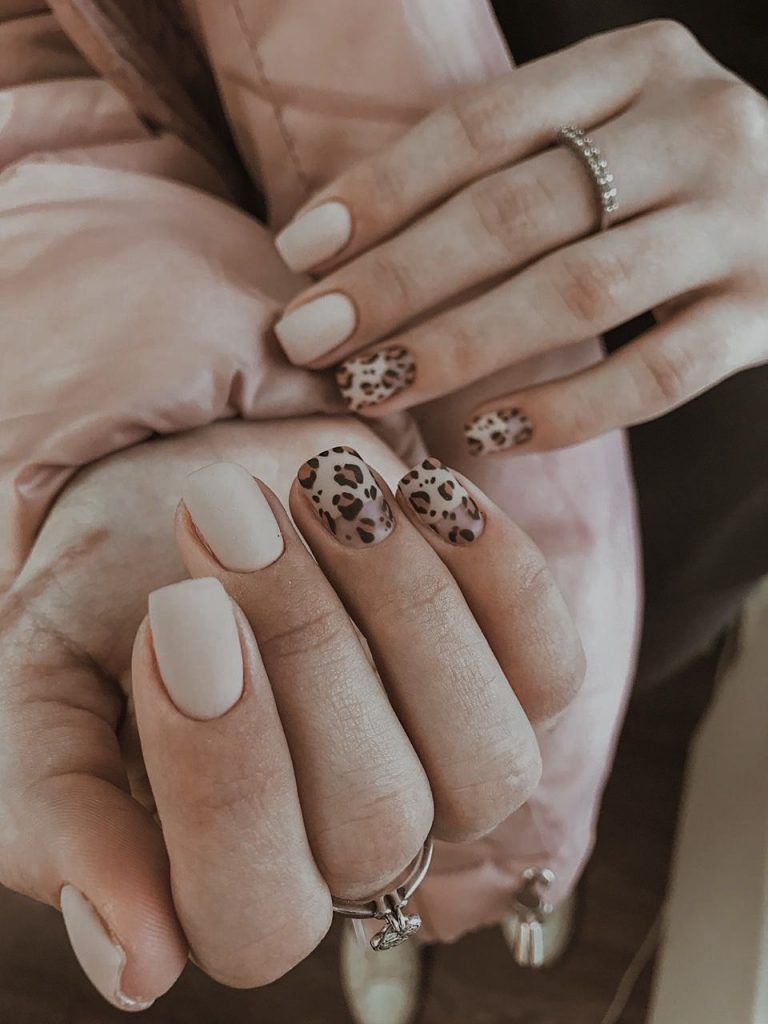 Seasonal Symbols and Motifs
Celebrate the season by incorporating seasonal symbols and motifs into your nail designs. Fall leaves, acorns, pumpkins, or even cute owls can instantly bring a festive and cozy atmosphere to your manicure.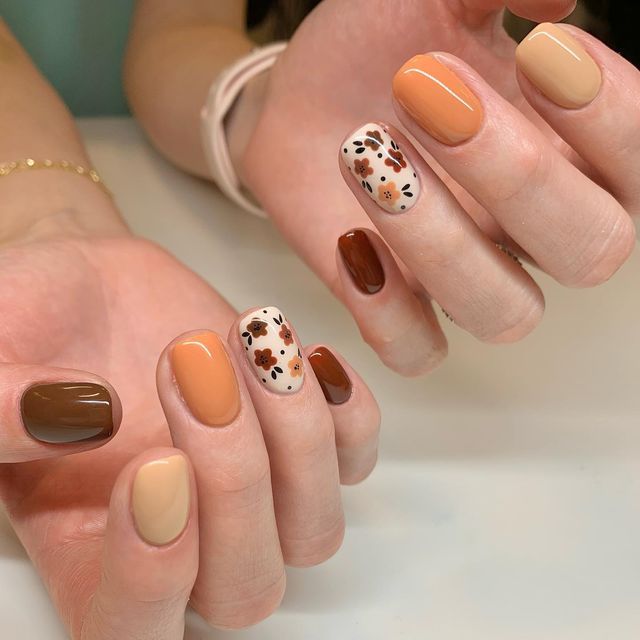 French Manicure with a Twist
The classic French manicure gets a modern update for fall. Instead of the traditional white tips, try using earthy tones or metallic shades. You can also experiment with different nail shapes, such as stiletto or coffin, to give your French manicure a contemporary twist.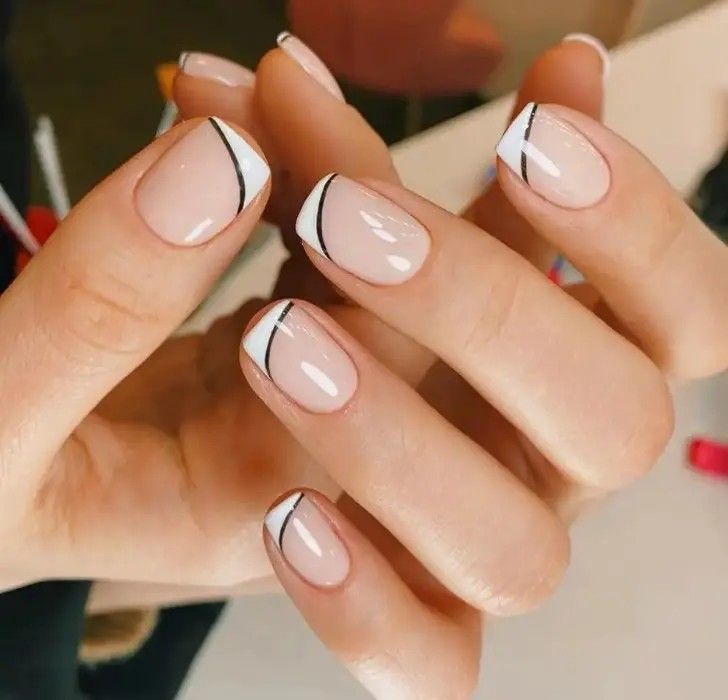 Textured Nails for Added Dimension
Textured nail designs are gaining popularity as they add depth and dimension to your nails. From 3D embellishments to textured polish finishes, such as suede or velvet, these designs will make your nails stand out and create a tactile experience.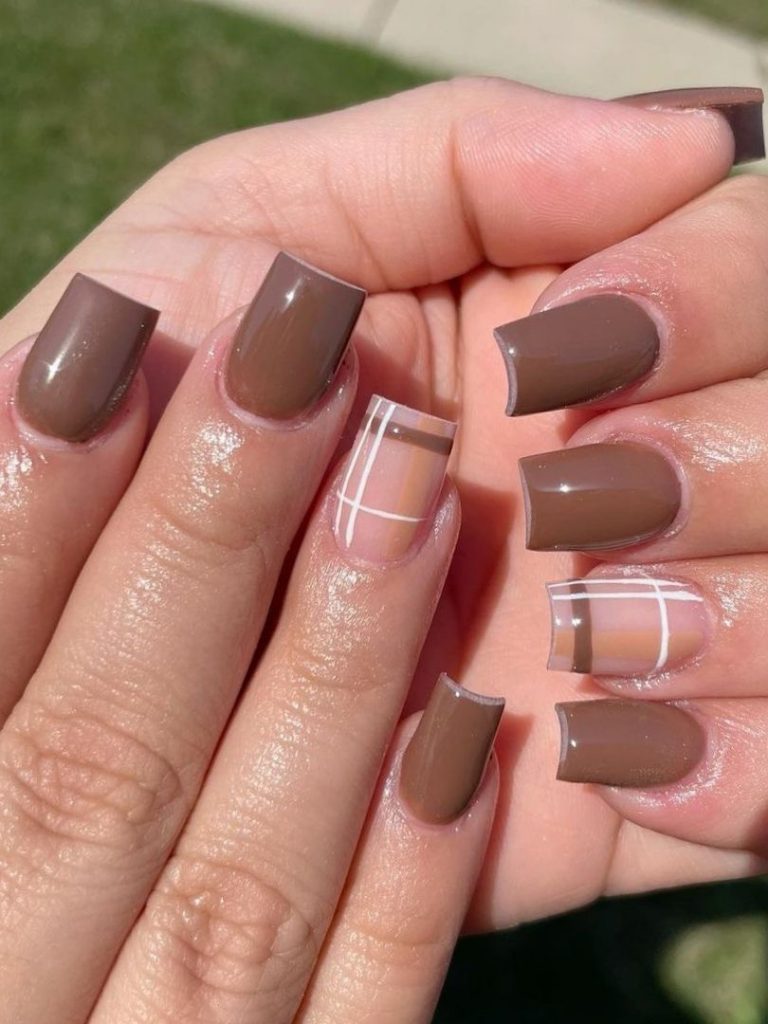 Matte Finish for an Elegant Look
Matte nails have a sophisticated and understated elegance that is perfect for the fall season. Choose dark hues like navy blue, deep plum, or charcoal gray, and apply a matte topcoat for a velvety smooth finish.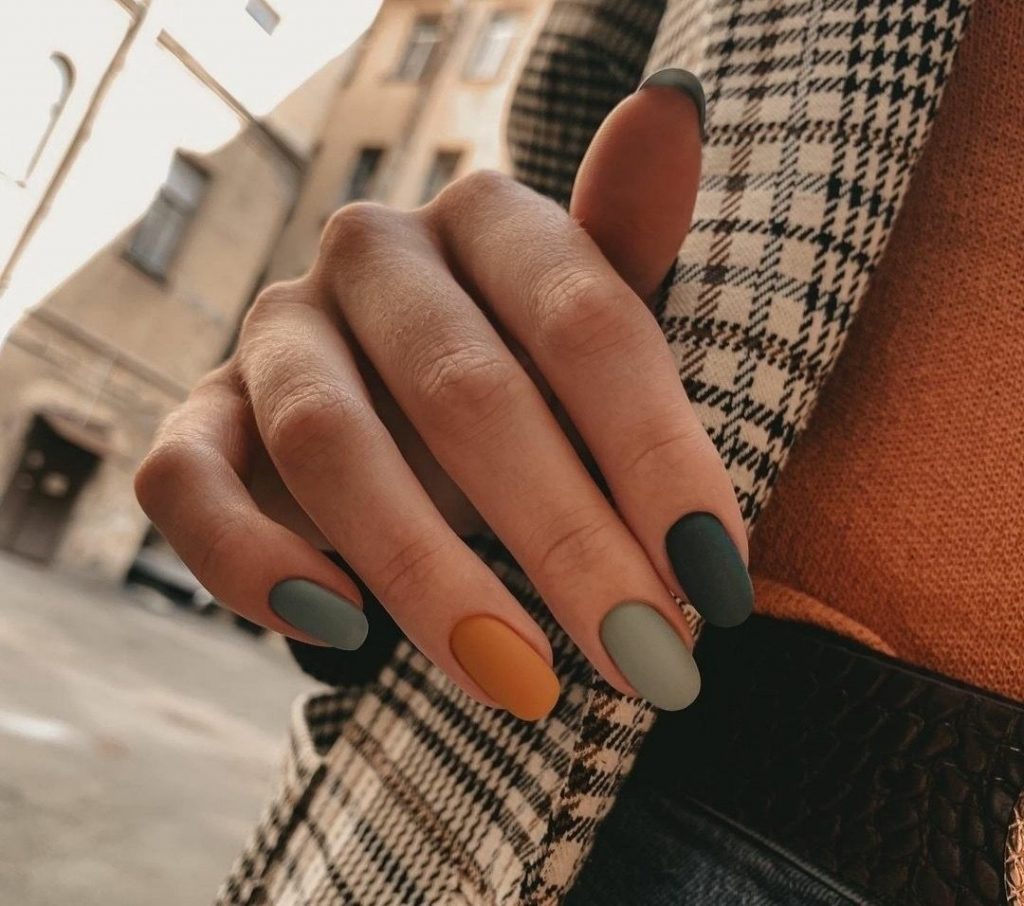 Gradient and Ombre Effects
Gradient and ombre effects create a seamless transition of colors on your nails, offering a stunning visual effect. Blend complementary shades together or experiment with a monochromatic gradient to achieve a beautiful and gradient nails.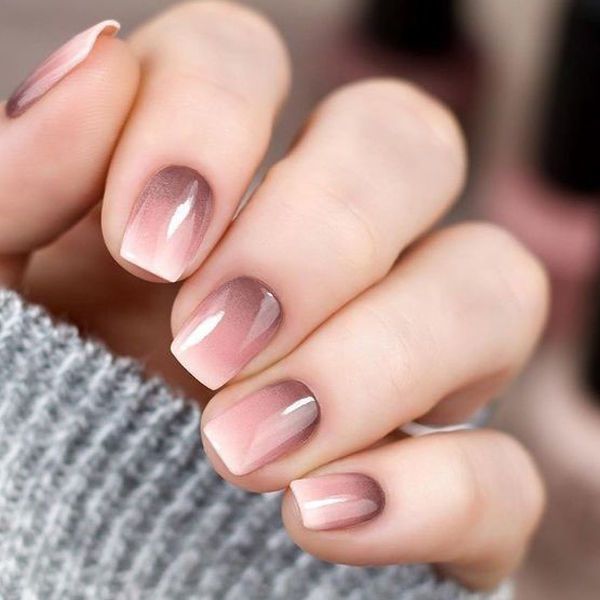 Vintage-inspired Nails for Retro Vibes
Take a trip back in time with vintage-inspired nail designs. Think retro patterns, polka dots, or even a classic cherry print. These nostalgic designs will add a touch of whimsy and old-school charm to your fall manicure.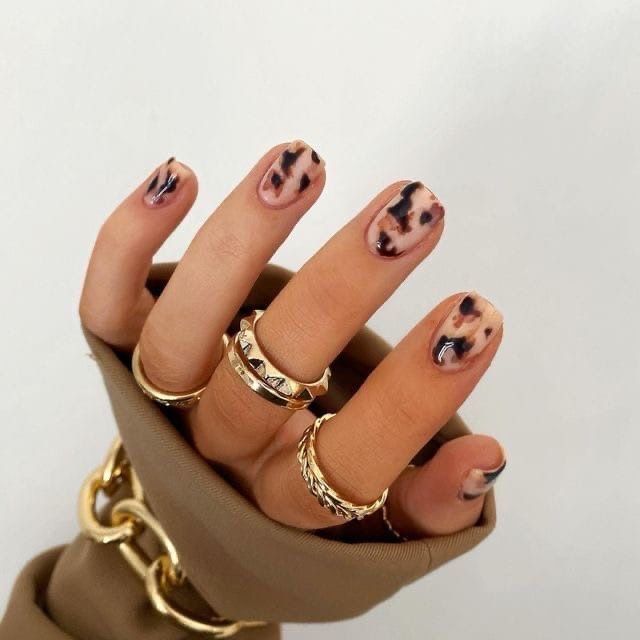 Whimsical Halloween Nail Art
Halloween is the perfect occasion to let your creativity shine. From spooky ghosts and cute pumpkins to intricate spider webs, the possibilities for Halloween nail art are endless. Embrace the festive spirit and create a nail design that will turn heads.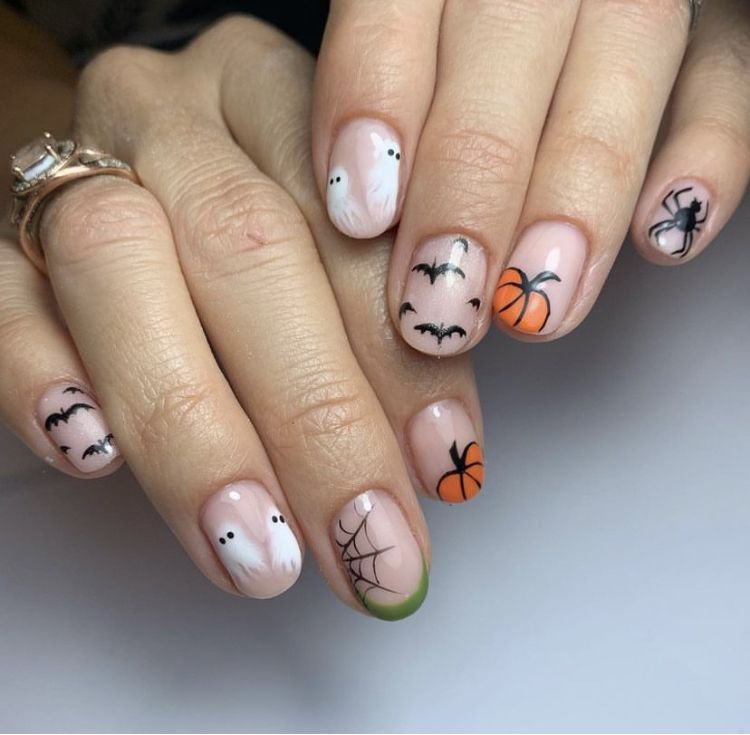 Thanksgiving-Inspired Designs
Show your gratitude with Thanksgiving-inspired nail designs. Incorporate autumnal colors, like deep reds, oranges, and browns, and add accents like fall leaves or harvest motifs to capture the essence of this special holiday.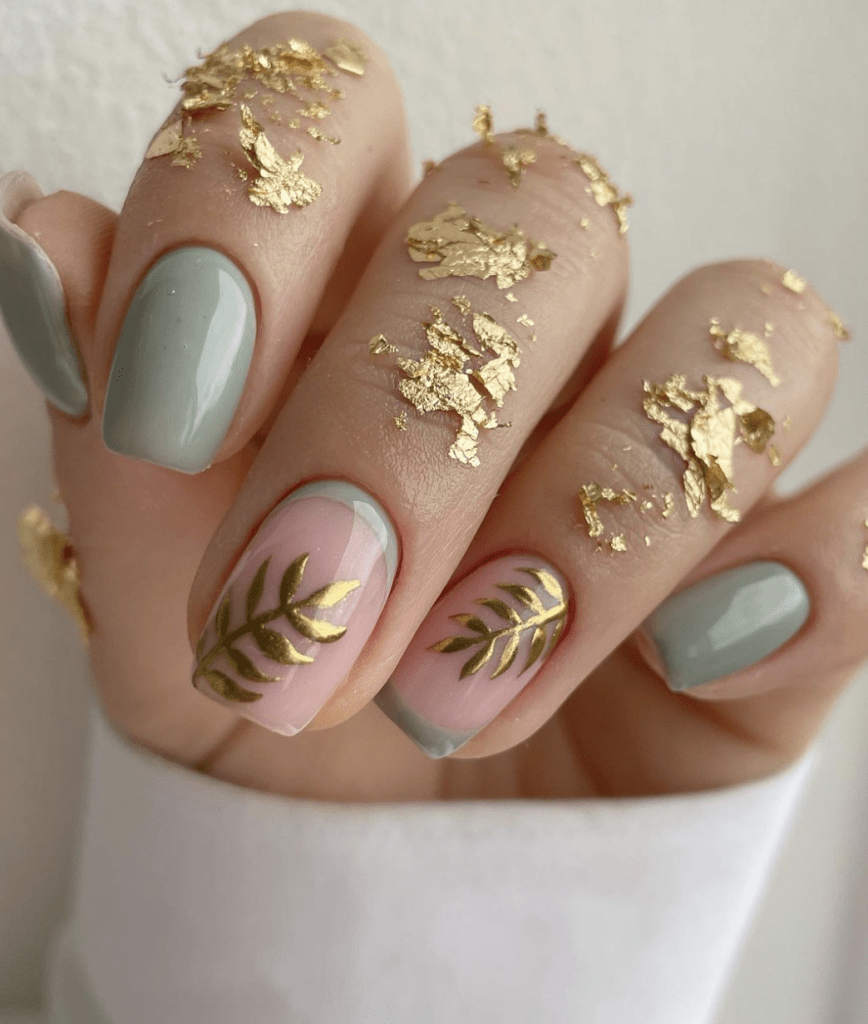 Styling Tips and Maintenance for Fall Nail Designs
To make the most of your fall nail designs, here are a few styling tips and maintenance suggestions: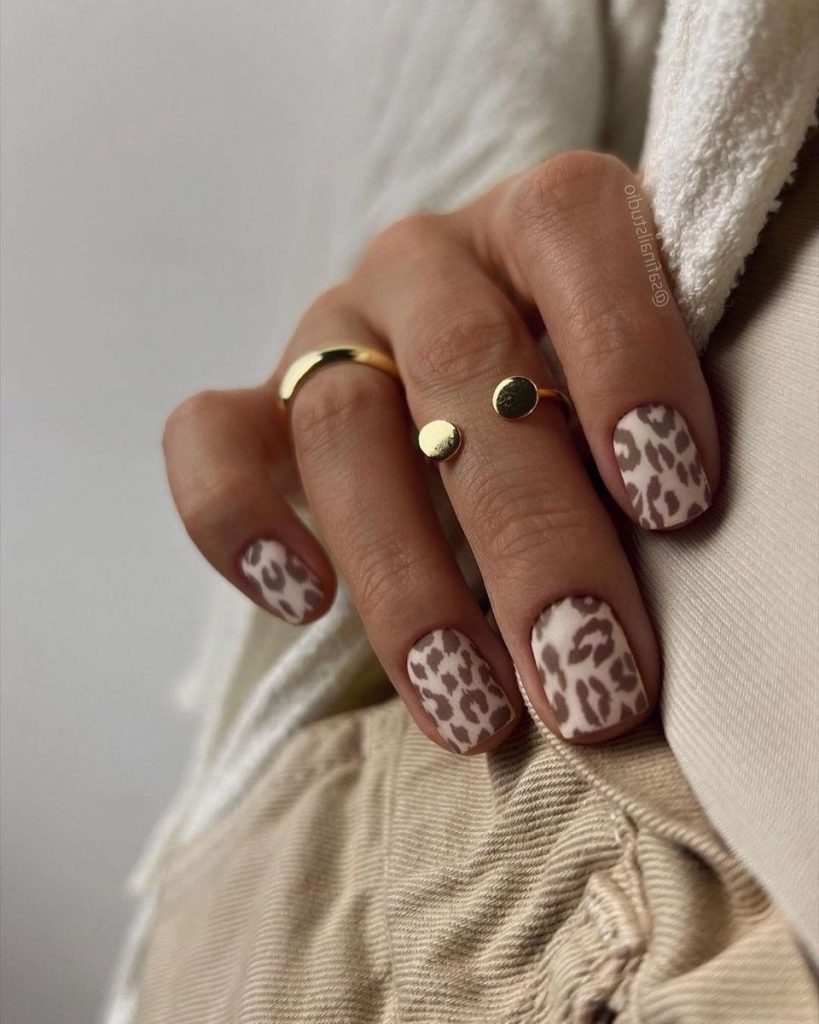 Moisturize your cuticles regularly to keep them healthy and prevent dryness.
Apply a base coat before applying nail polish to protect your nails and prevent staining.
Seal your designs with a topcoat to enhance their longevity and provide a glossy finish.
If you don't have time for intricate nail art, opt for accent nails or simple designs that are quick and easy to achieve.
Maintain your nails by avoiding harsh chemicals and wearing gloves when doing household chores.
Save Pin