Nails
Short Fall Nails For Black Women 2023 15 Ideas
Fall is a wonderful season that brings about changes in fashion and beauty trends. As the leaves change color and the weather cools down, it's time to update your nail game with the latest trends. In this article, we will explore some stunning nail ideas specifically tailored for black women in 2023. Whether you prefer classic and sophisticated or bold and daring looks, we've got you covered. Let's dive in and discover the perfect short fall nails that will enhance your beauty and complement your style.
Why Short Nails are a Great Choice for Fall
Short nails are practical, low-maintenance, and perfect for the fall season. They allow you to go about your daily activities without worrying about breaking or chipping your nails. Moreover, short nails provide a clean and polished look that goes well with any outfit. Whether you prefer natural nails or want to experiment with nail art, short nails offer versatility and convenience.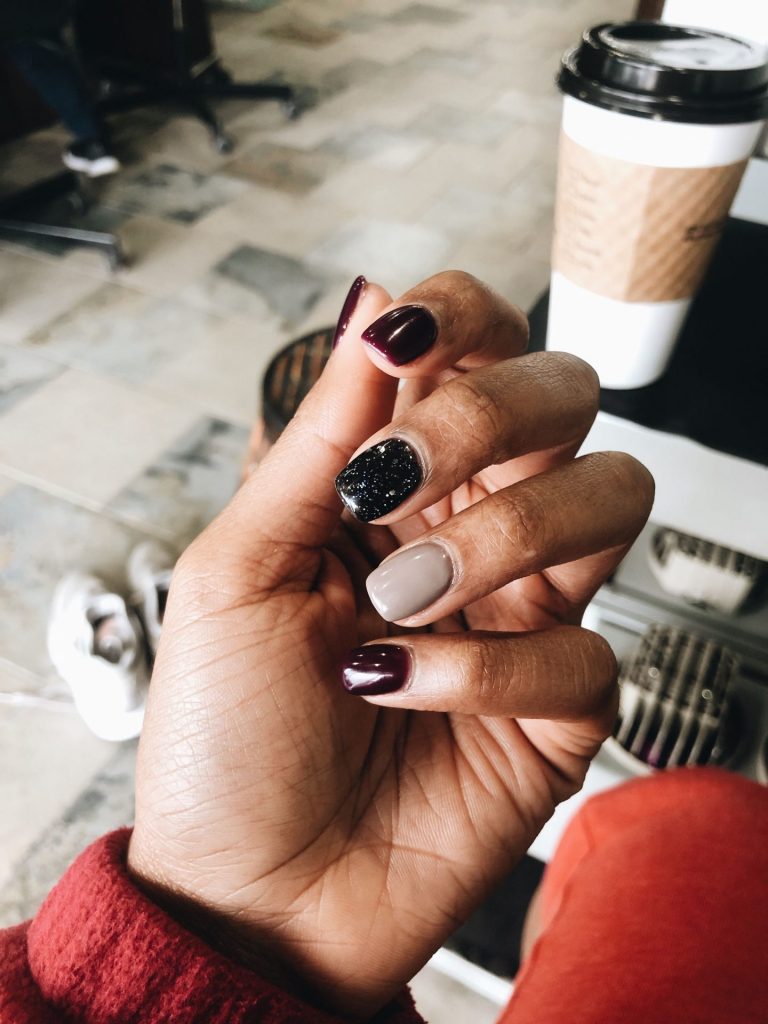 Elegant Nude Shades for Timeless Style
Nude shades are a classic choice that never goes out of style. They add elegance and sophistication to your overall look. For black women in 2023, opt for warm nude tones that complement your skin tone. From caramel to mocha, there's a nude shade for every beautiful melanin queen out there.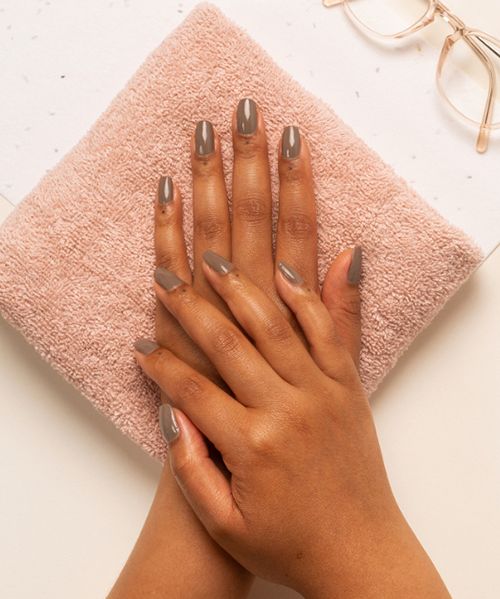 Vibrant Jewel Tones to Make a Statement
If you want to make a bold statement this fall, embrace vibrant jewel tones for your short nails. Deep emerald greens, rich sapphire blues, and regal amethyst purples will instantly grab attention and exude confidence. These colors are perfect for special occasions or when you simply want to stand out from the crowd.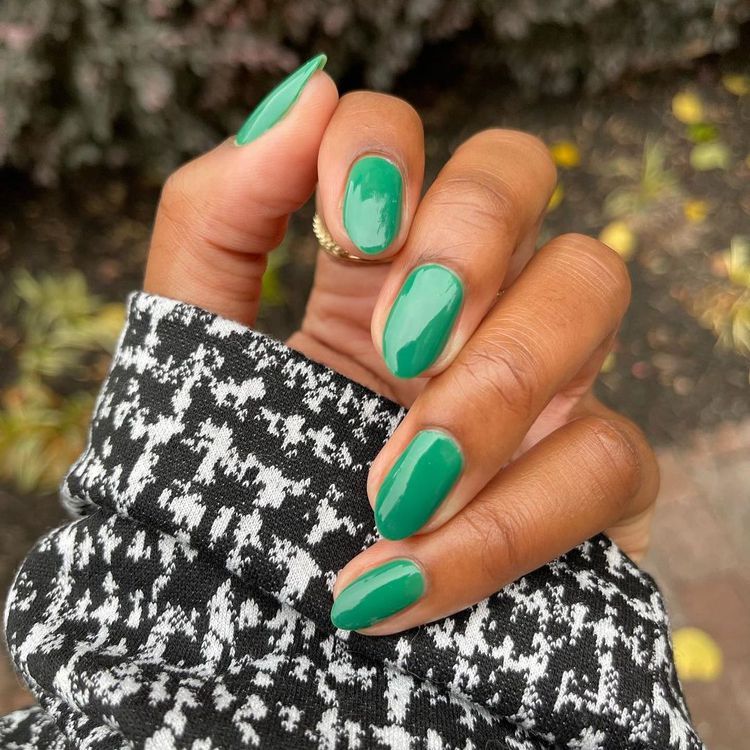 Embrace Metallic Glamour
Metallic nail colors have been gaining popularity in recent years, and they continue to be a top trend for fall 2023. Metallic gold, silver, and bronze shades add a touch of glamour and sophistication to your nails. Experiment with chrome finishes, holographic effects, or combine metallic shades with other nail art techniques for a truly eye-catching look.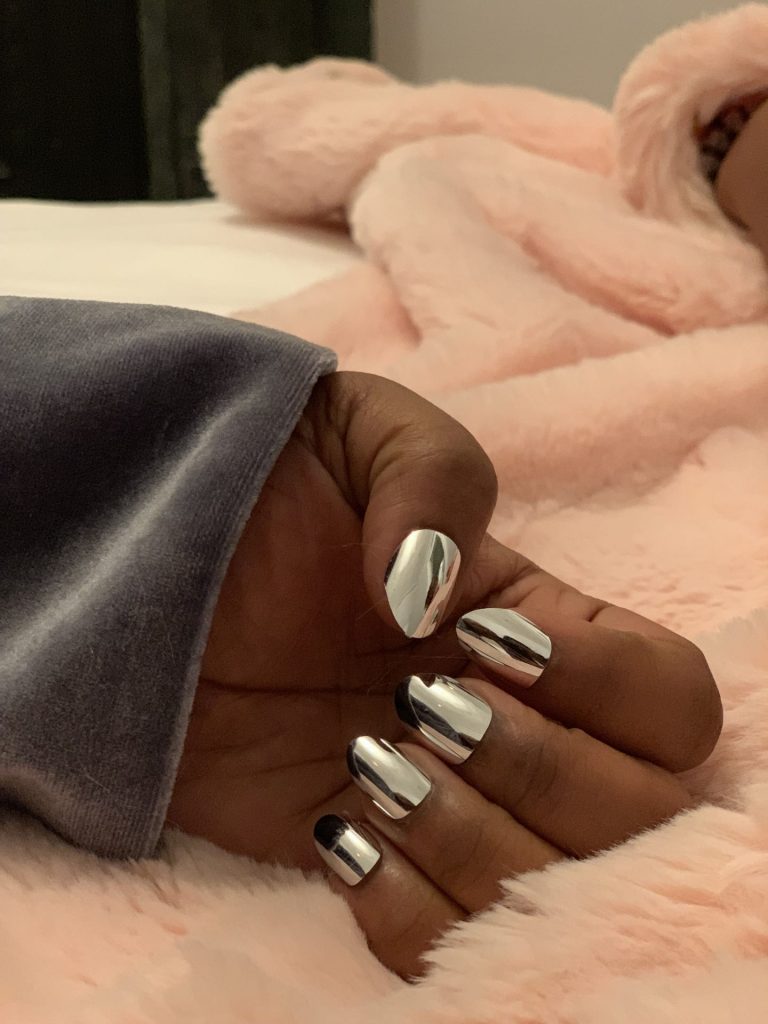 Geometric Patterns for Modern Chic
Geometric patterns are a fantastic choice for black women who love modern and edgy nail designs. Play with lines, triangles, squares, and diamonds to create unique and contemporary nail art. Incorporate bold colors or keep it minimalist with black and white for a sleek and chic appearance.
Artistic Accents with Negative Space
Negative space nail art has been a huge trend in recent years, and it's perfect for black women who appreciate artistic and creative designs. Leave parts of your nails bare to create unique patterns and shapes. Combine negative space with geometric elements, floral details, or even personalized symbols to showcase your individuality.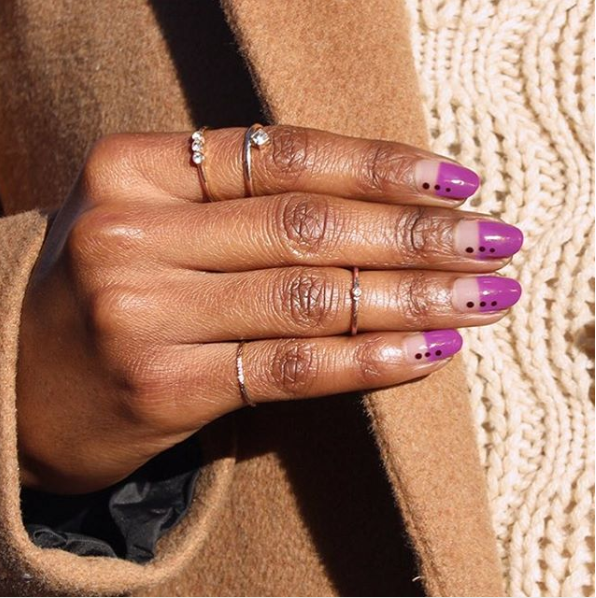 Glitter and Sparkle for Festive Vibes
Fall is the season of festivities and celebrations. Add some sparkle to your short nails with glitter accents. Whether you prefer full-on glittery nails or subtle glitter details, they will add a touch of magic and glamour to your look. Experiment with different colors and sizes of glitter to create dazzling effects that catch the light.
Matte Magic for a Sophisticated Touch
Matte nails have become a staple in the world of nail fashion. Their understated elegance and velvety texture are perfect for fall. Opt for deep, rich shades like burgundy, navy blue, or dark plum in matte finishes. You can also combine matte and glossy elements to create stunning contrasts that elevate your manicure.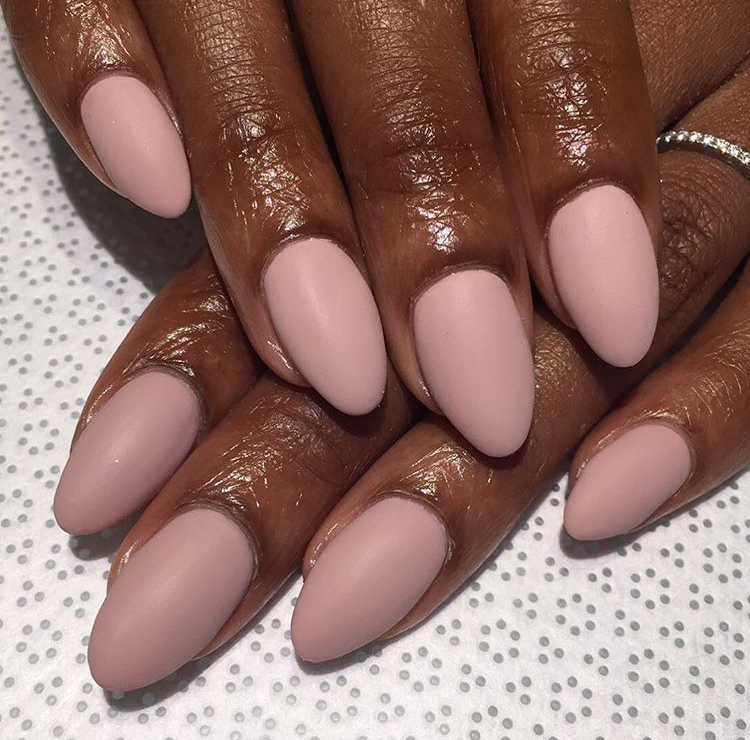 French Tips with a Twist
French tips are a timeless and sophisticated nail design that can be customized to suit your style. Give this classic look a modern twist by playing with colors, shapes, and patterns. Instead of traditional white tips, try black or metallic accents. Experiment with different nail shapes like almond or stiletto to add an extra edge to your French manicure.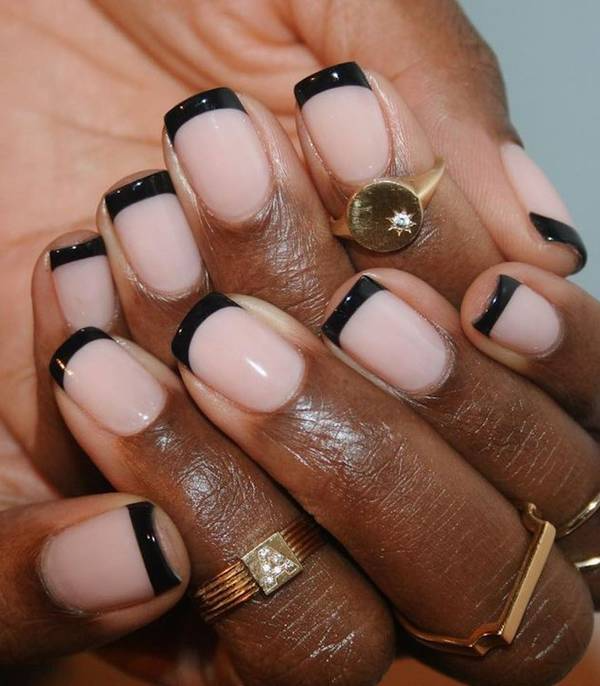 Animal Prints: Fierce and Fabulous
Animal prints are fierce, fabulous, and perfect for fall 2023. From leopard spots to zebra stripes, incorporate these bold patterns into your short nails for a trendy and stylish look. Experiment with different color combinations or mix animal prints with other nail art techniques to create a truly wild and eye-catching manicure.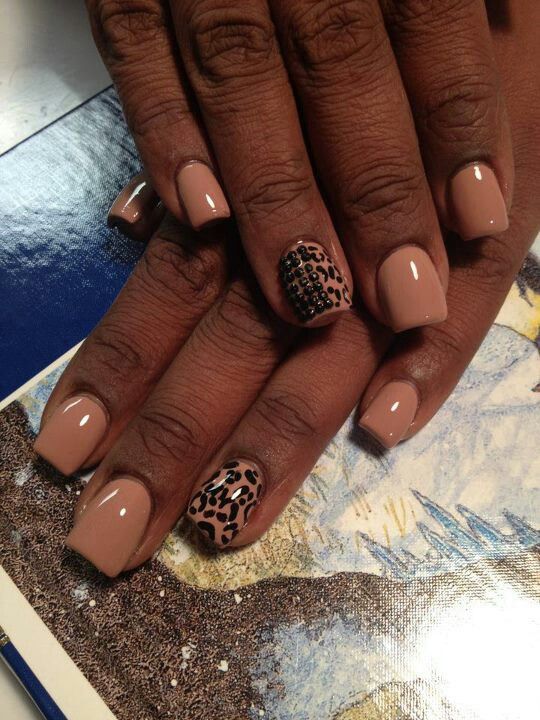 Ombre Obsession: Gradient Beauty
Ombre nails continue to be a popular trend, and they are perfect for black women in 2023. Create a seamless gradient effect using fall-inspired colors. From soft pastels to deep jewel tones, ombre nails offer a stunning transition of shades that will make your manicure look effortlessly chic and stylish.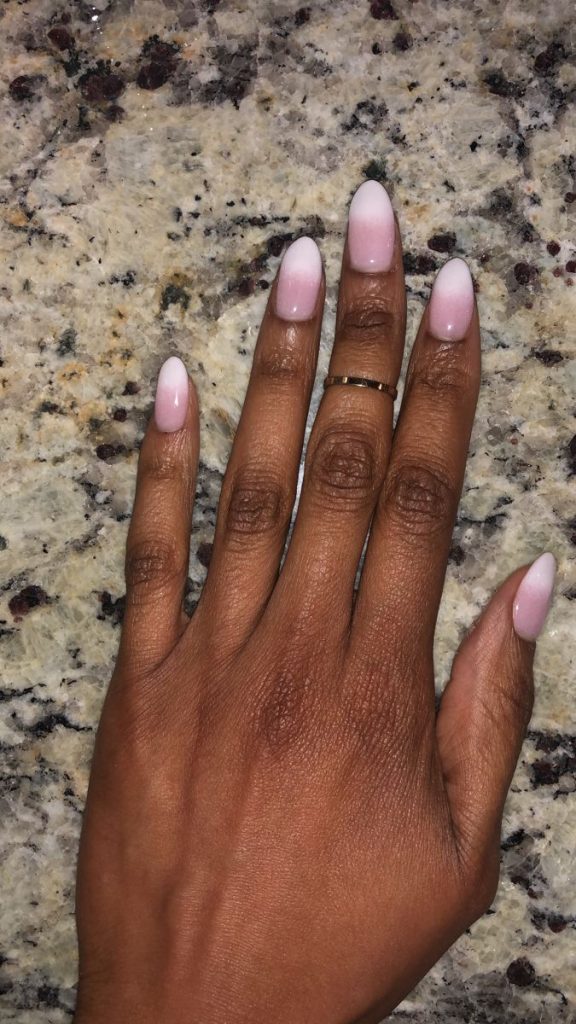 Classy Marble Effects
Marble nails are elegant, classy, and ideal for black women who want a sophisticated manicure. Create the illusion of luxurious marble on your short nails using swirls of different colors. Experiment with classic white marble or add a twist with black, gold, or other complementary shades. Marble effects are versatile and suitable for both casual and formal occasions.
Accessorize with 3D Embellishments
Take your short fall nails to the next level by adding 3D embellishments. From pearls to rhinestones and studs, these tiny accessories can transform your manicure into a work of art. Experiment with different placements and arrangements to create unique and personalized designs that reflect your style and personality.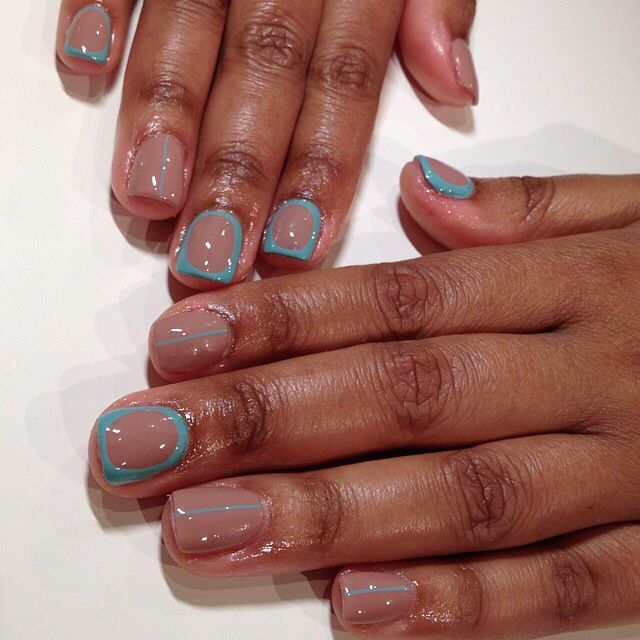 Abstract Art: Unleash Your Creativity
Abstract nail art is all about letting your creativity flow. Experiment with bold colors, random shapes, and unique patterns to create eye-catching designs. Abstract art allows you to express your individuality and create a truly one-of-a-kind manicure that will turn heads wherever you go.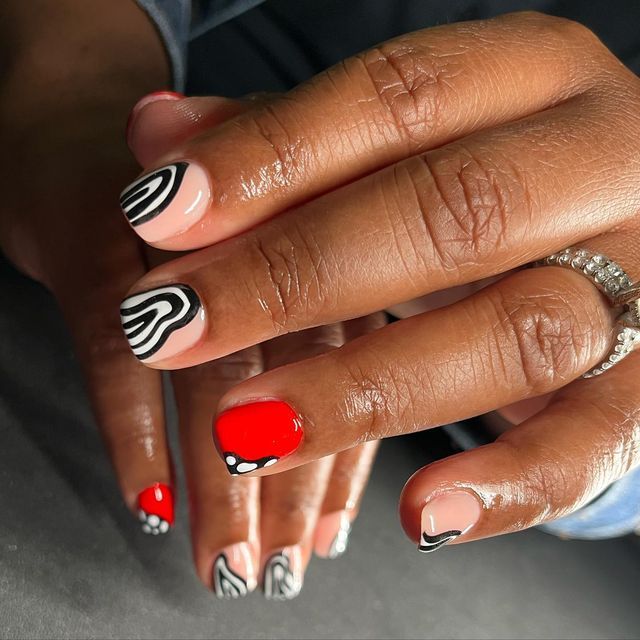 Save Pin