Nails
Short Oval Nails 15 Ideas: Embrace Elegance and Comfort
When it comes to nail shapes, the short oval nails are an elegant and comfortable choice for modern women. These nails strike a perfect balance between functionality and style, offering versatility in design and ease of maintenance. In this article, we will explore the latest short oval nails ideas that will elevate your nail game to a whole new level. Whether you are a fan of classic colors, intricate patterns, or trendy accents, we have got you covered.
What Are Short Oval Nails?
Before diving into the creative ideas, let's understand what short oval nails are. Short oval nails are a modified version of the classic oval shape. They feature gently rounded edges with a slightly shorter length, making them practical for everyday activities while retaining the elegance associated with the oval shape.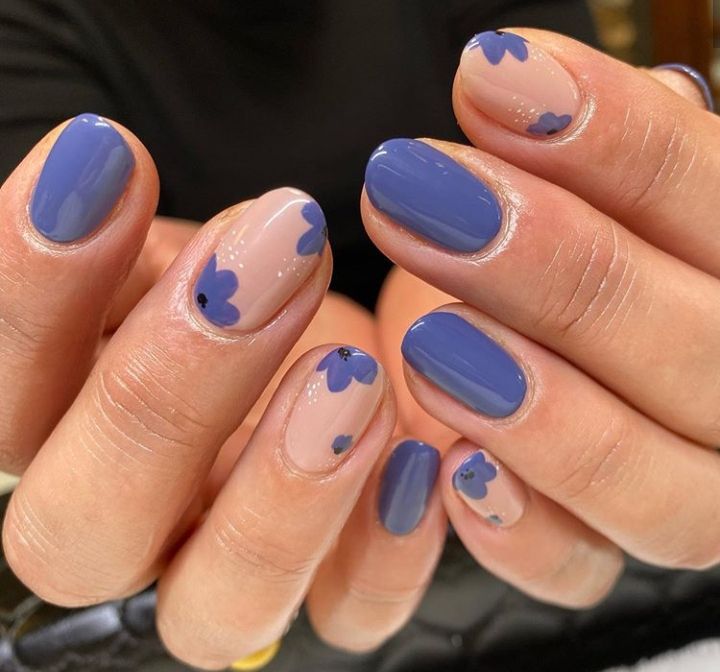 Why Choose Short Oval Nails?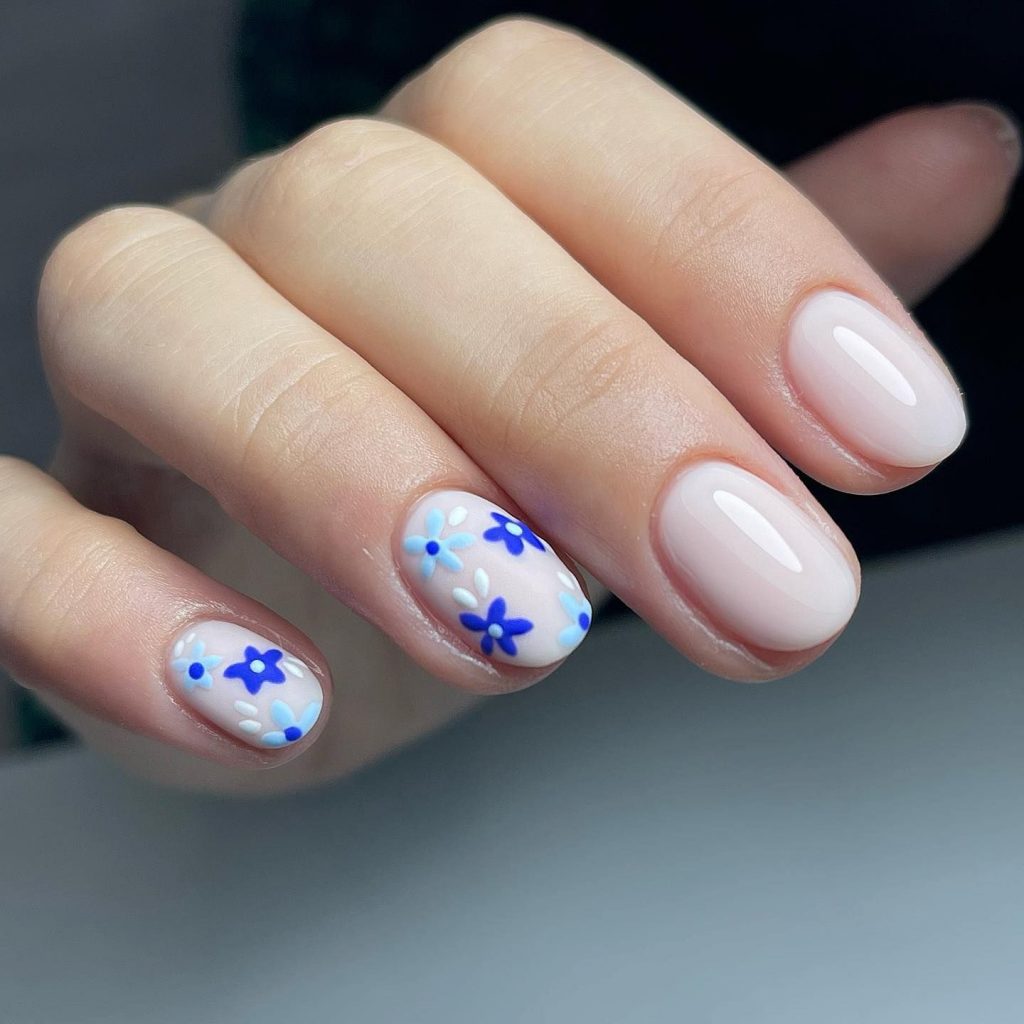 Comfort and Durability
One of the primary reasons to opt for short oval nails is the comfort they provide. Unlike long nails, these nails won't interfere with your daily tasks, allowing you to type, text, or work with ease. Additionally, the rounded edges reduce the risk of snagging or breaking, making them more durable and long-lasting.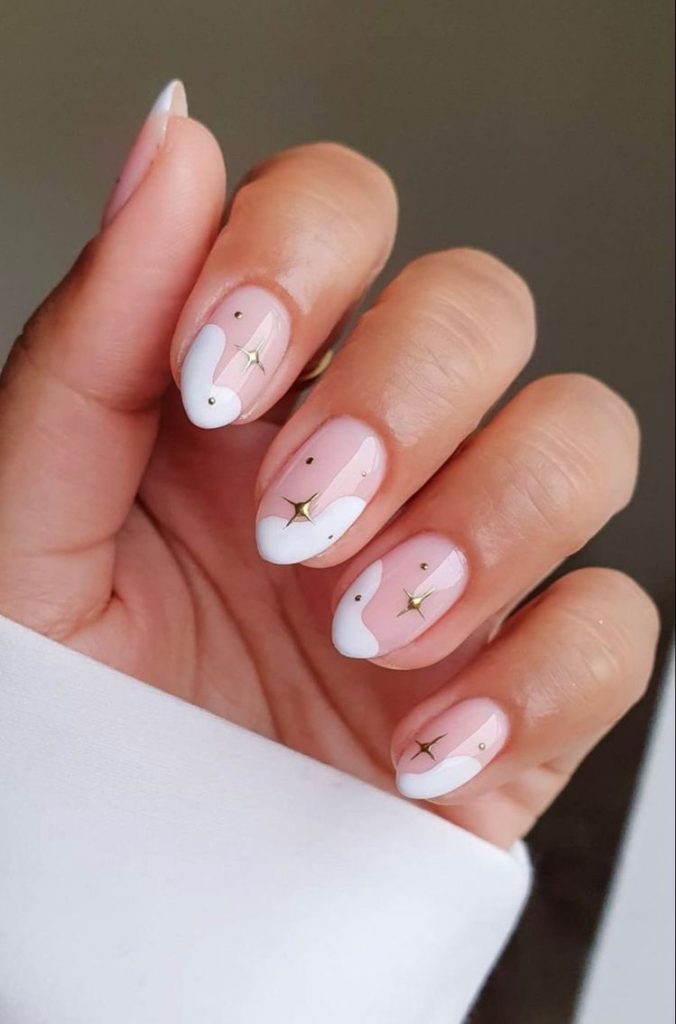 Versatile Nail Canvas
Short oval nails provide a versatile canvas for nail artists to unleash their creativity. You can experiment with various nail designs, colors, and patterns without overwhelming the nail bed.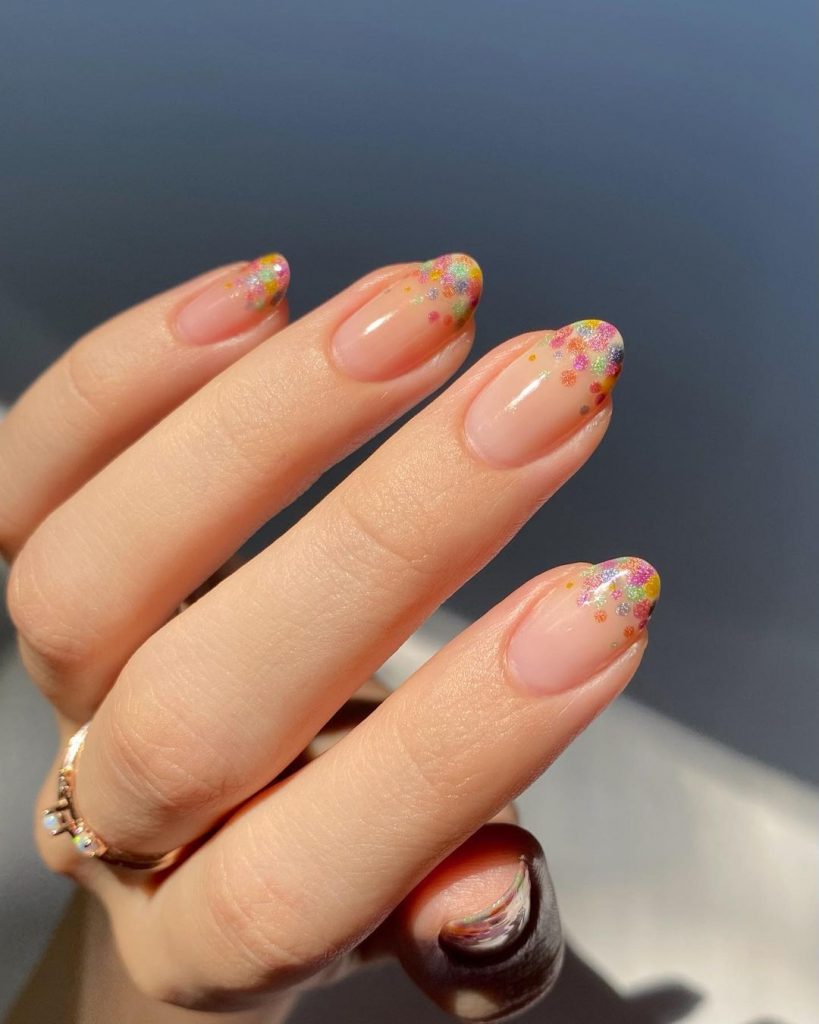 Popular Short Oval Nails Ideas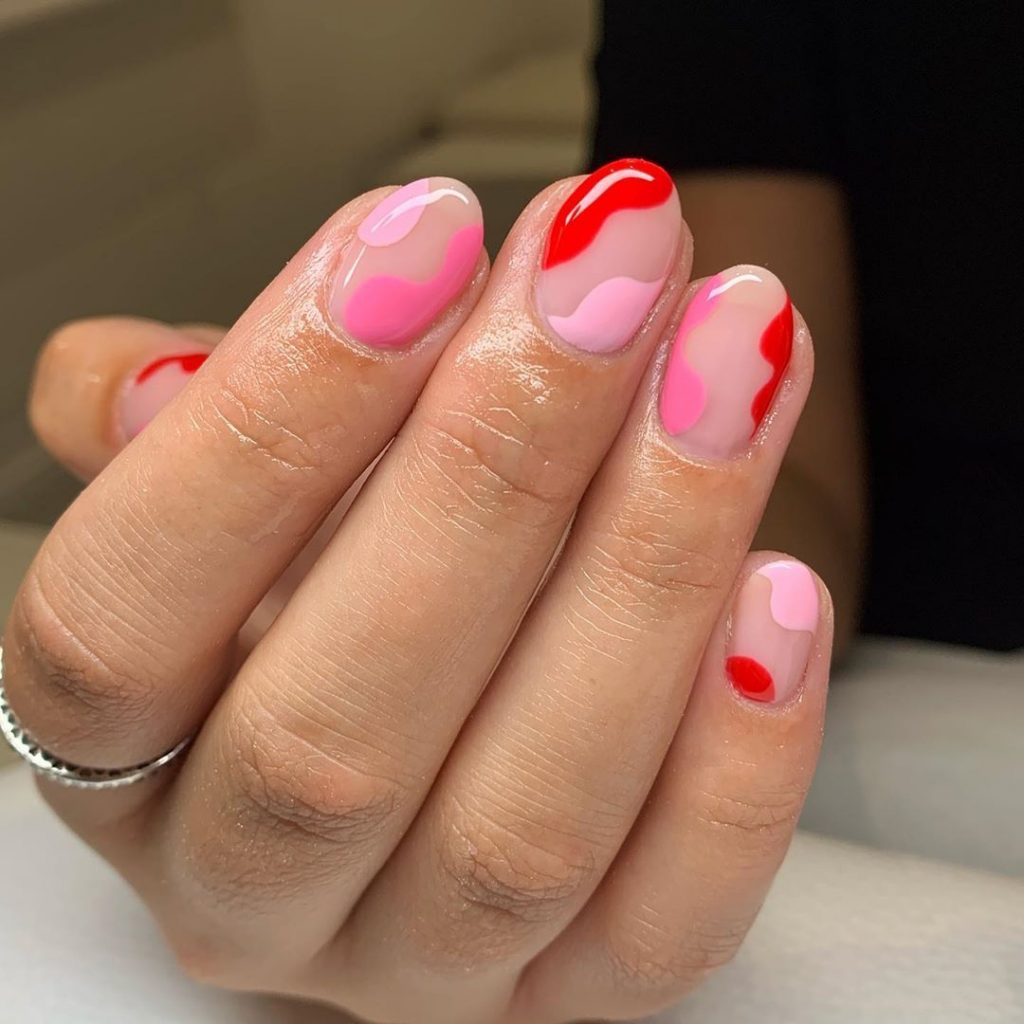 Classic Elegance: Nude Tones
For a timeless and sophisticated look, opt for short oval nails in nude tones. Nude nails complement any outfit and occasion, making them a staple for every fashion-conscious individual. Add a touch of shine or minimal nail art to enhance the elegance.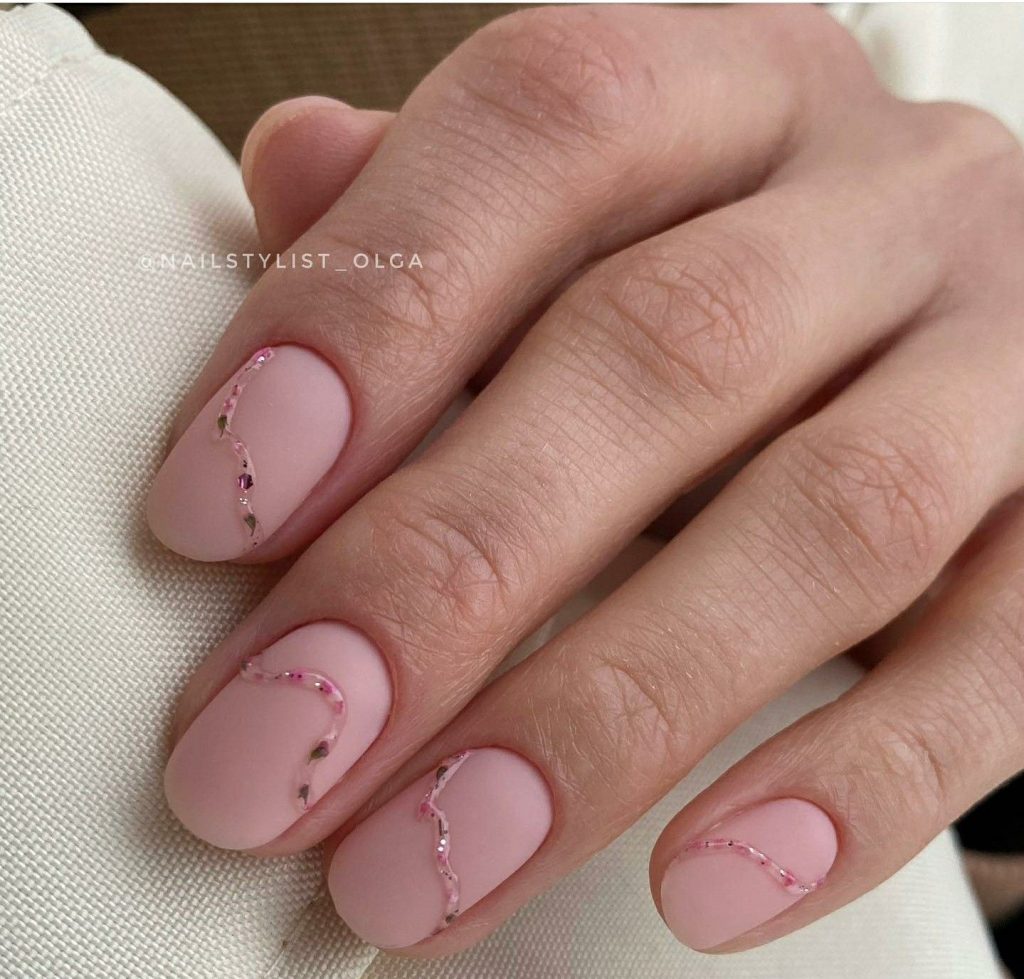 Playful Pastels
Pastel shades are a hit this season, and short oval nails look stunning in soft pinks, lilacs, and mint greens. These colors exude a youthful and playful vibe, perfect for spring and summer.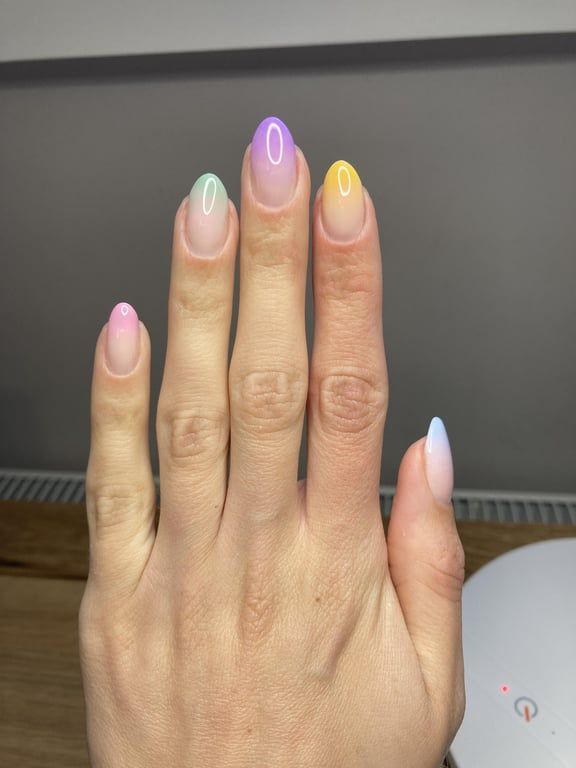 Geometric Designs
Add a modern twist to your short oval nails with geometric designs. Triangles, squares, or lines in contrasting colors can create a contemporary and eye-catching nail art.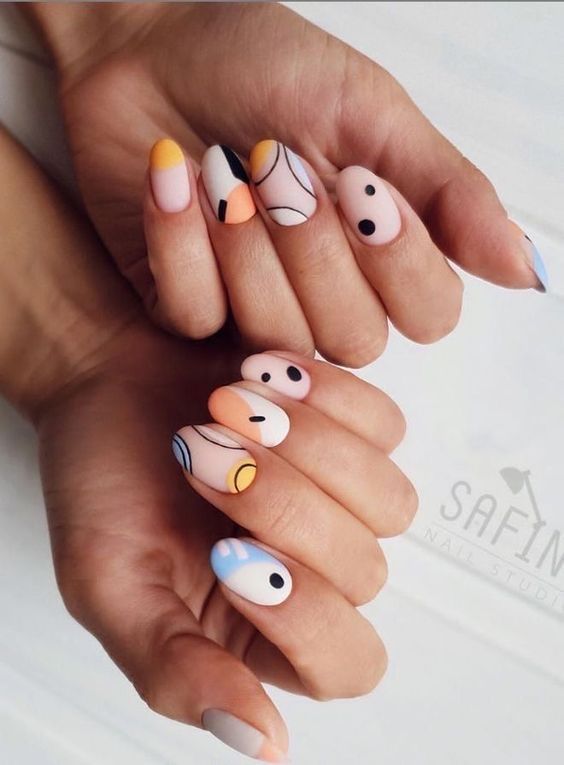 Floral Accents
Floral patterns are evergreen and add a touch of femininity to your nails. Whether it's a single flower or an entire garden, floral accents on short oval nails are a delightful choice.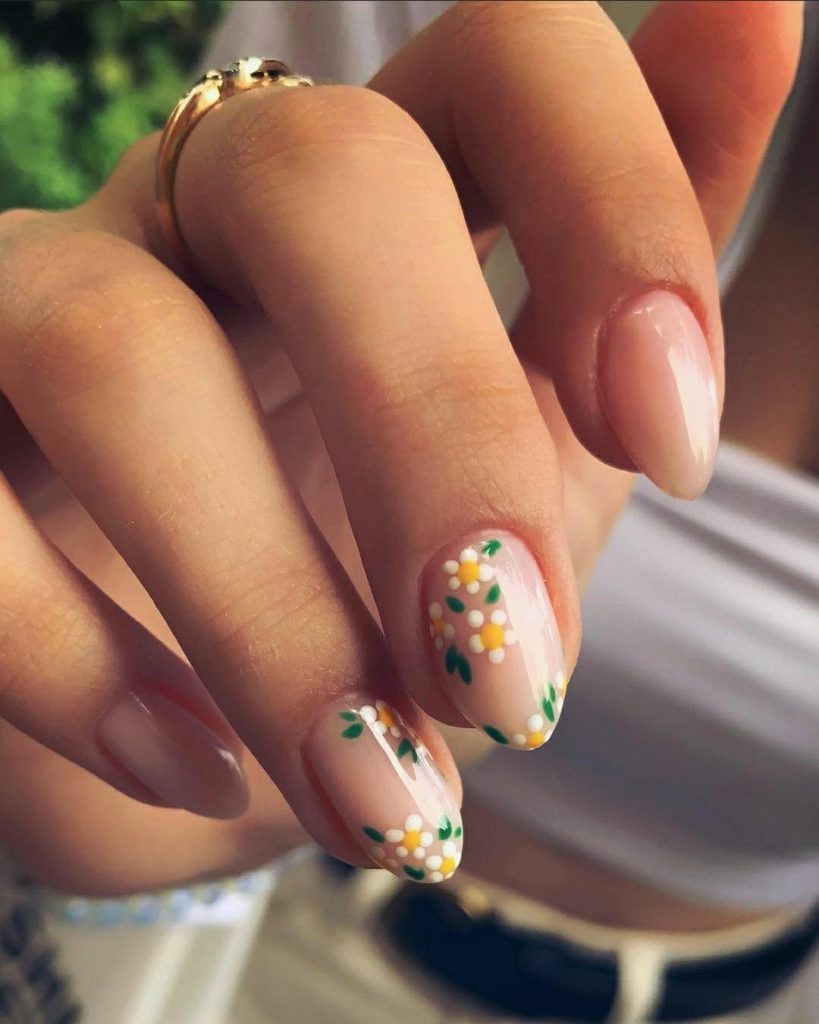 Negative Space Nails
Embrace the trend of negative space nails, where parts of the natural nail are left unpainted. This style combines sophistication with simplicity, making it an ideal choice for minimalist lovers.
Metallic Glam
For special occasions or a night out, opt for metallic shades like gold, silver, or rose gold. These shades add a touch of glamour and elegance to your short oval nails.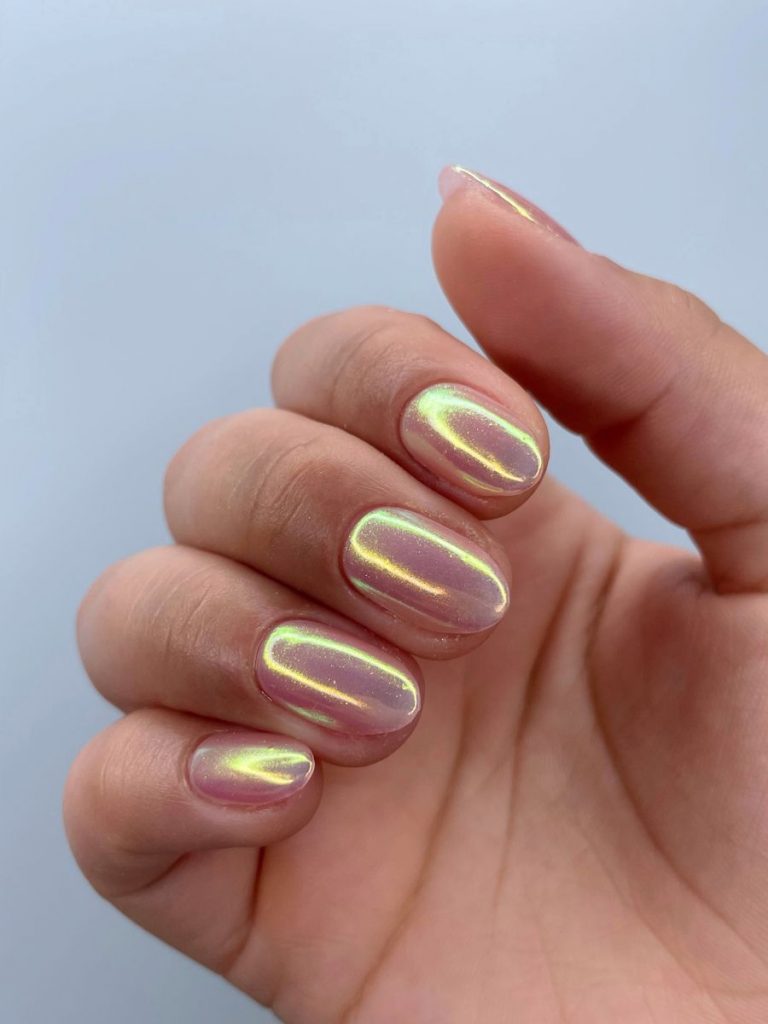 Ombre Magic
Ombre nails are always in vogue. Blend two complementary colors on your short oval nails to create a smooth gradient effect that will surely turn heads.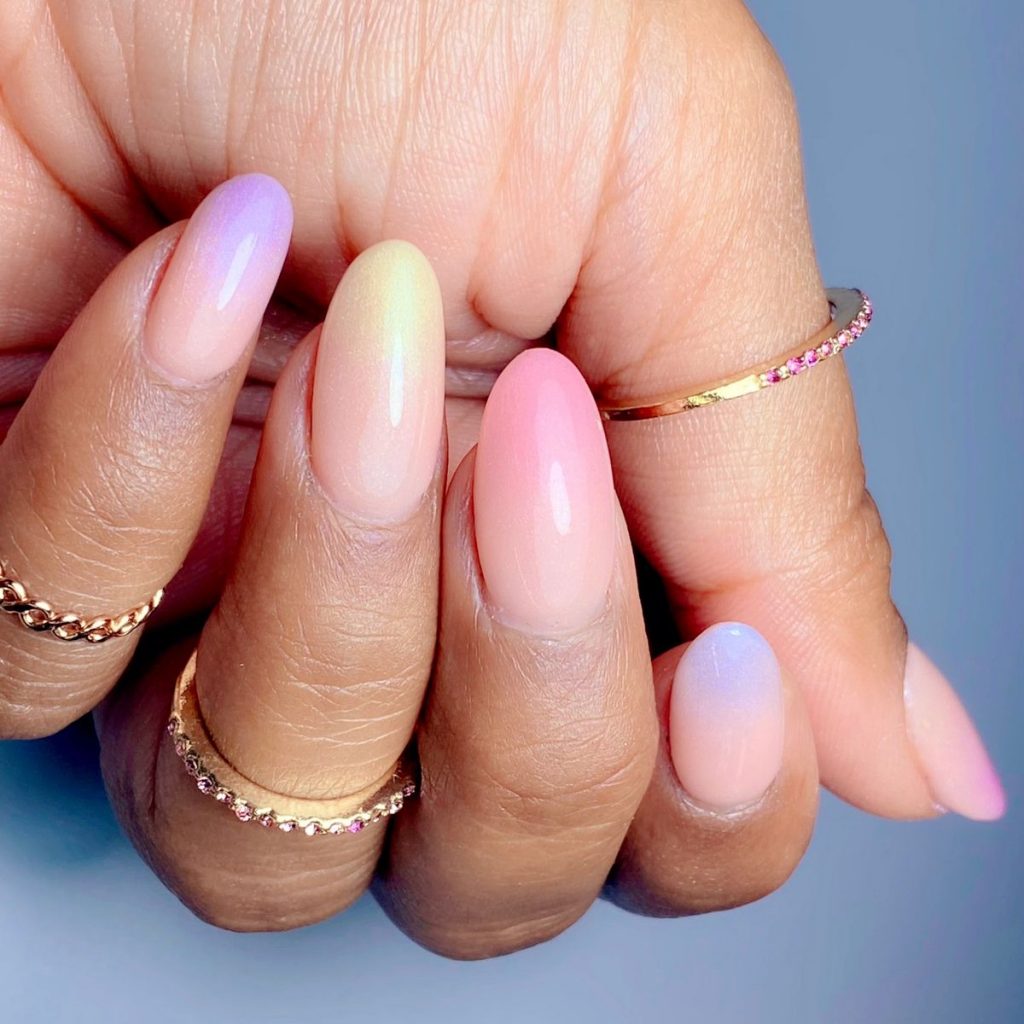 French Manicure Reinvented
Give the classic French manicure a modern twist by playing with colors and patterns. Short oval nails are perfect for a reinvented French tip.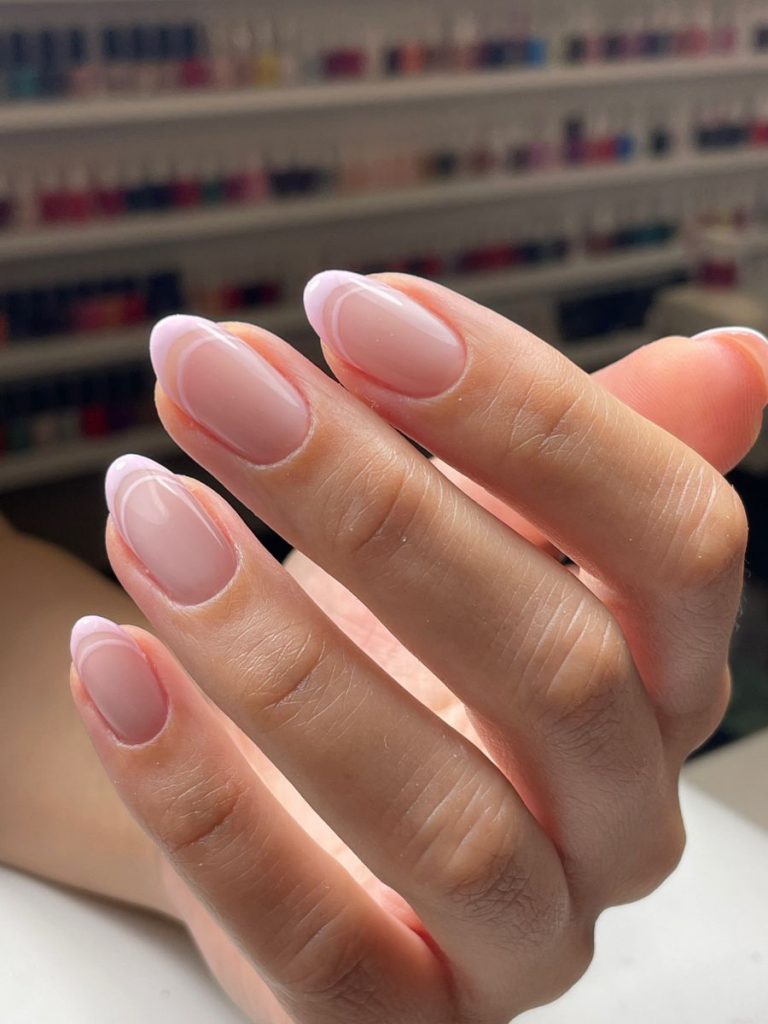 Nature-Inspired Nails
Embrace the beauty of nature with nails inspired by the ocean, sky, or forest. Watercolor techniques can create stunning natural patterns on short oval nails.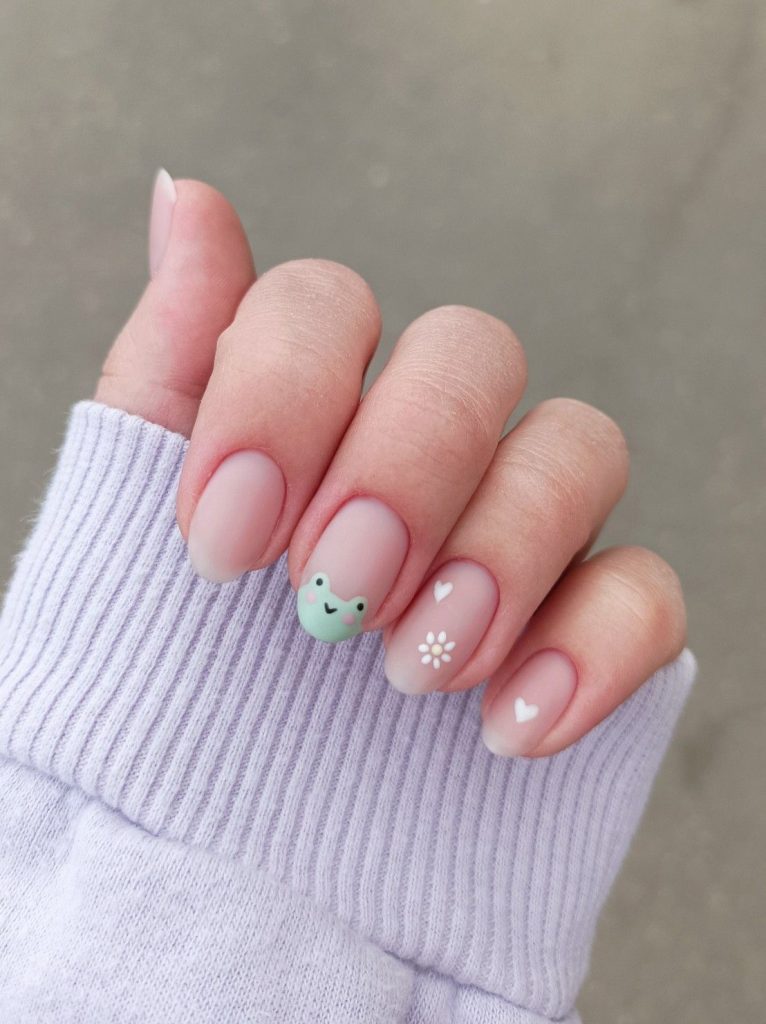 Embellished Elegance
Add some bling to your short oval nails with rhinestones, pearls, or studs. These embellishments add a touch of luxury and extravagance to your nails.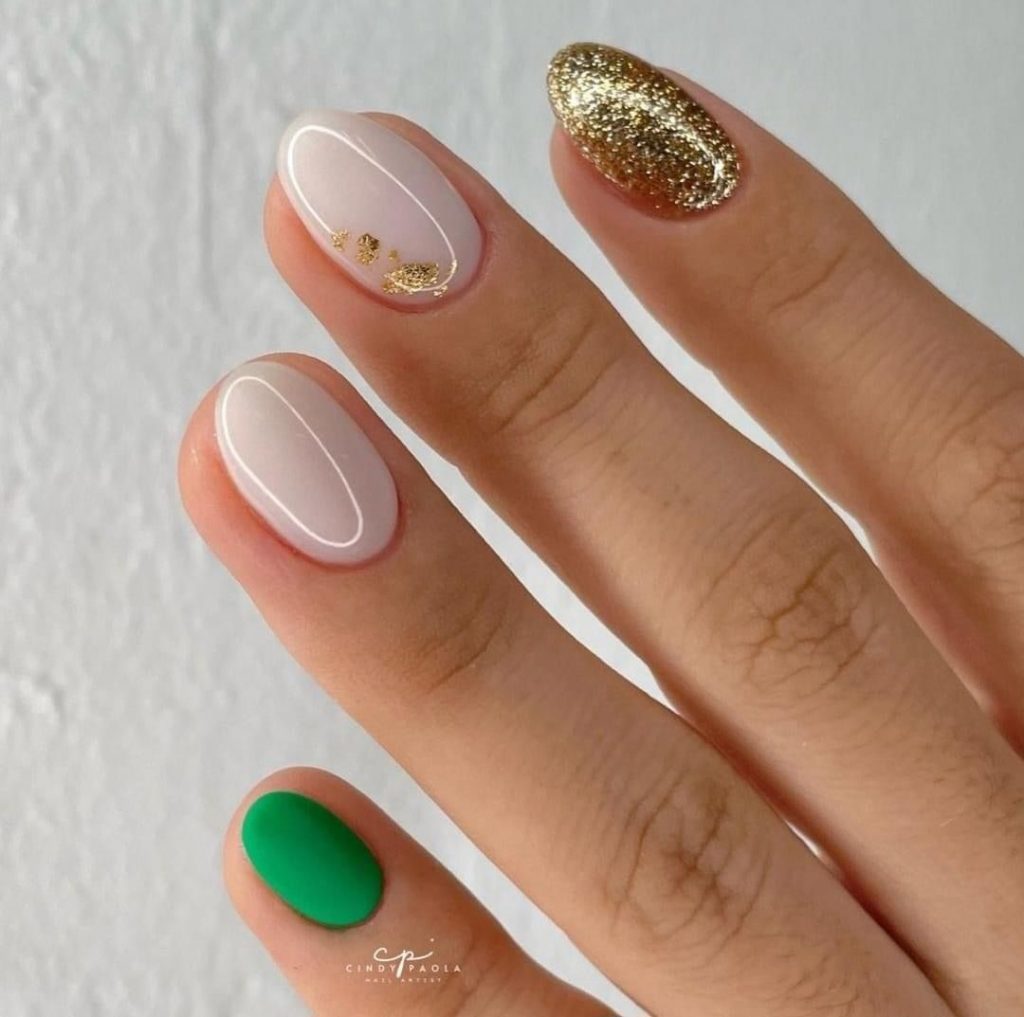 Save Pin