Nails
Short Yellow Nails 18 Ideas: Embrace the Sunshine with Stunning Nail Designs
If you're looking to add a pop of color and vibrancy to your nail game, short yellow nails could be the perfect canvas for your creativity. Yellow is a shade that symbolizes energy, positivity, and happiness. From soft pastels to bold neons, there's a myriad of ways to rock this cheerful hue on your nails. In this article, we'll explore a variety of short yellow nail ideas that are sure to capture attention and brighten up your look.
Choosing the Right Shade of Yellow
The key to achieving the perfect short yellow nail look is choosing the right shade of yellow. You can opt for a pale, soft yellow for a subtle and understated appearance, or go all out with a vibrant neon for a bold and attention-grabbing style.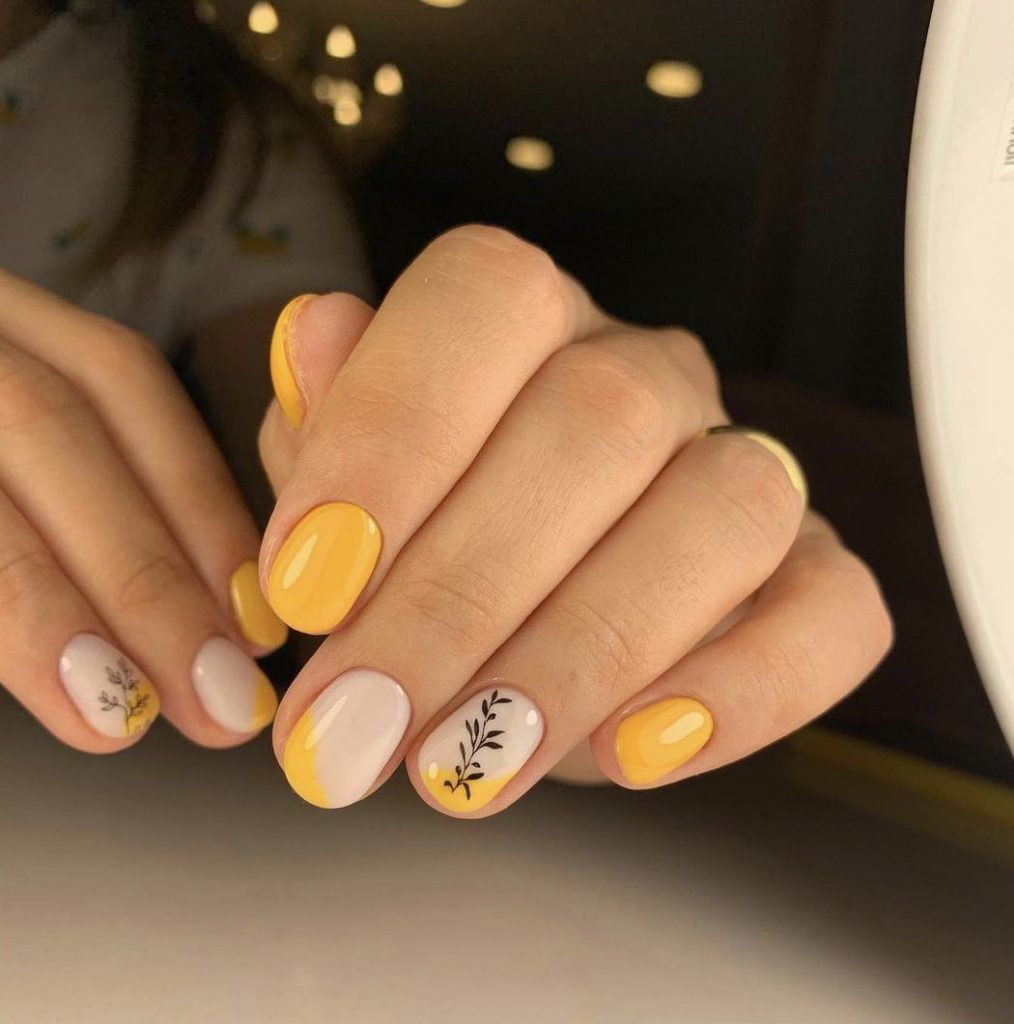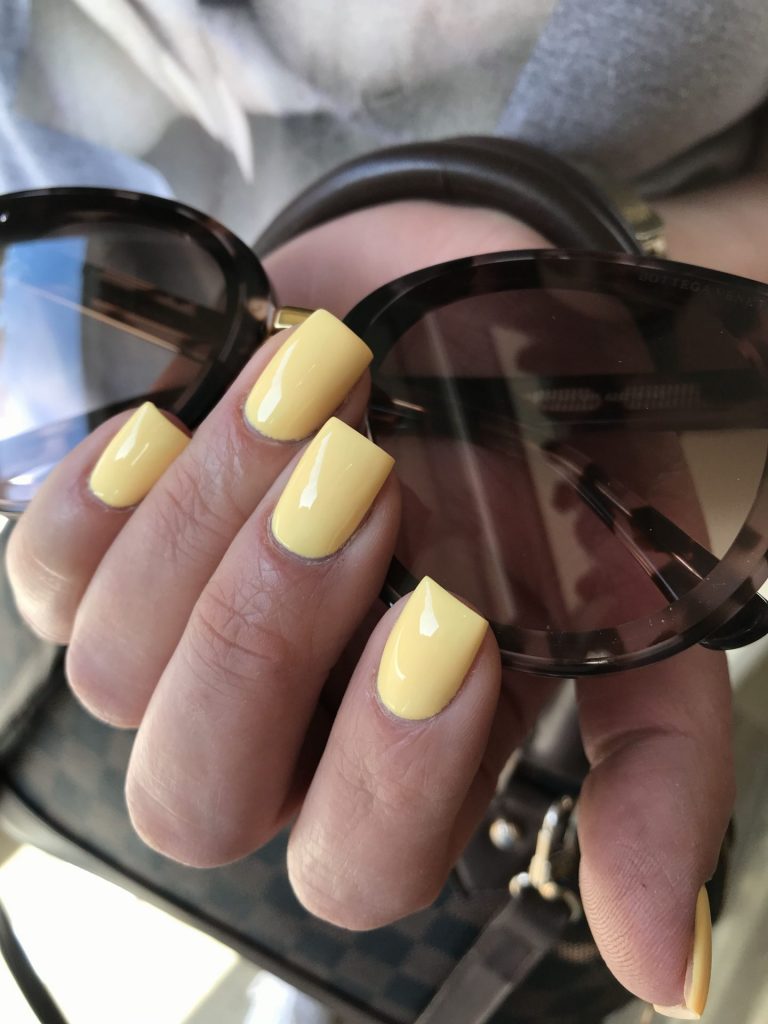 Simple Elegance: Solid Yellow Nails
Sometimes, less is more. A simple coat of solid yellow nail polish can be surprisingly elegant. It's a timeless choice that suits various occasions and outfits.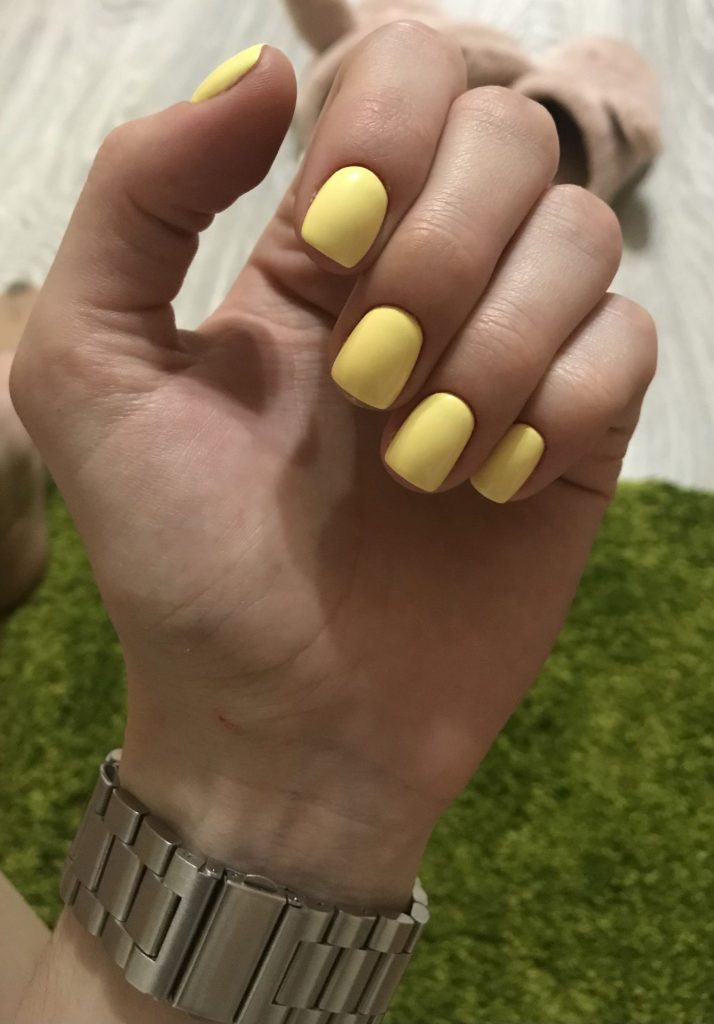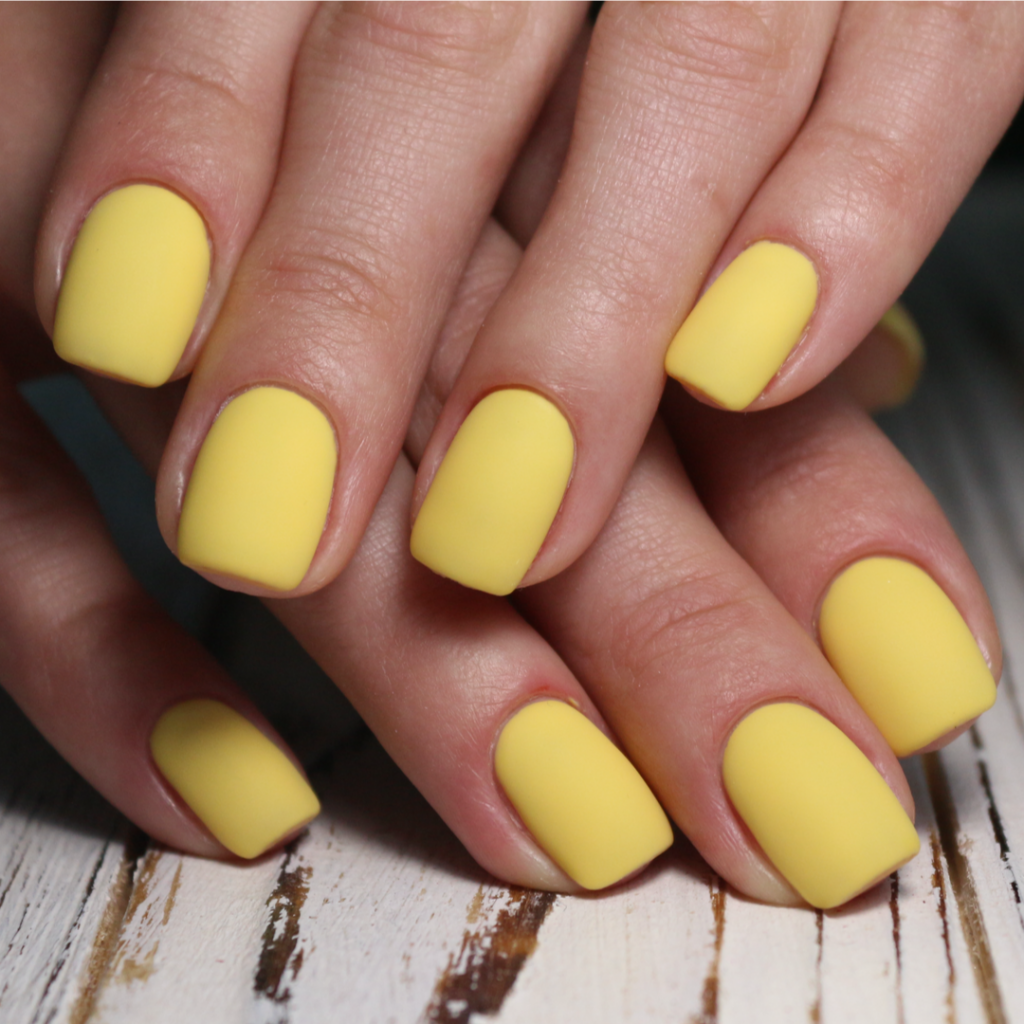 Lemon Zest: Citrus-Inspired Nail Art
Capture the zesty appeal of lemons with citrus-themed nail art. Incorporate lemon slices, lemonade glasses, or even lemon peel textures to create a fresh and tangy nail design.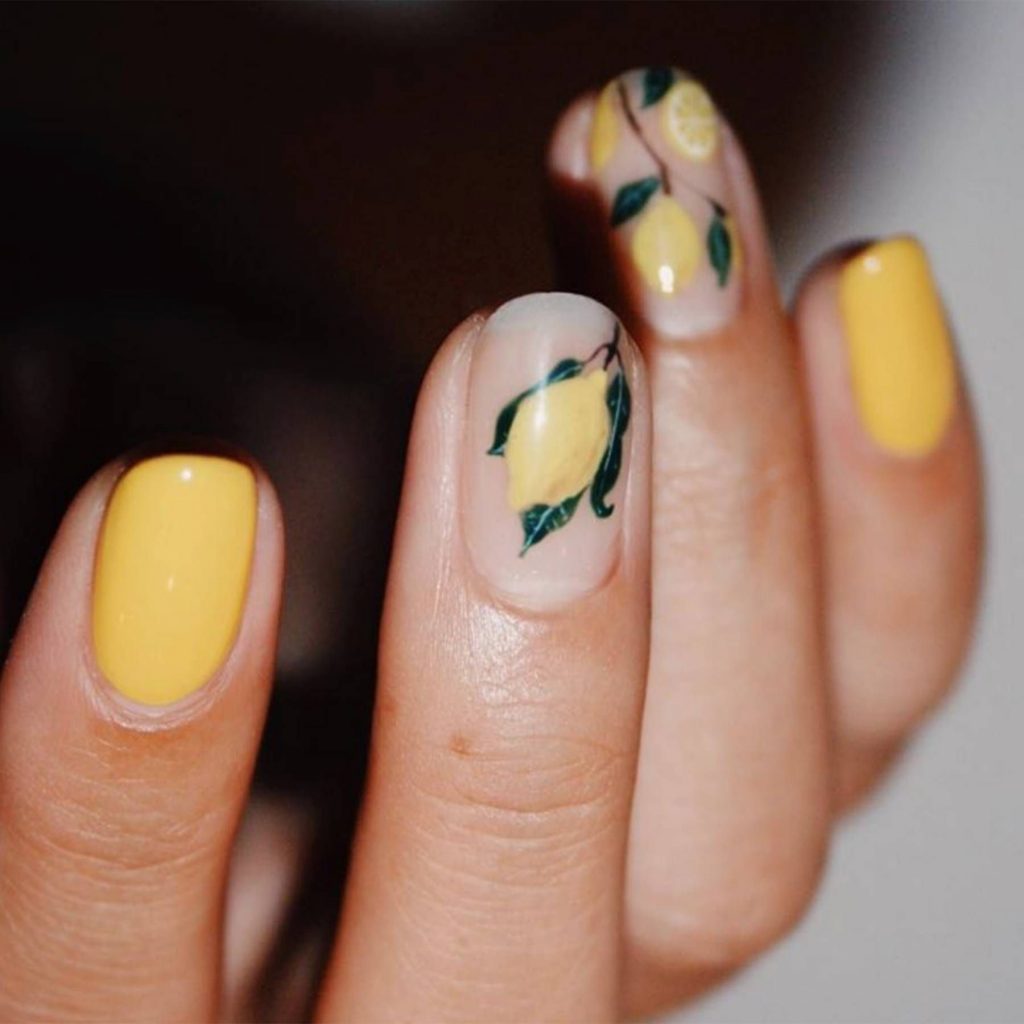 Marigold Magic: Gradient Nail Technique
Create a gradient effect using different shades of yellow. From deep marigold to pale lemon, this technique adds depth and dimension to your nails.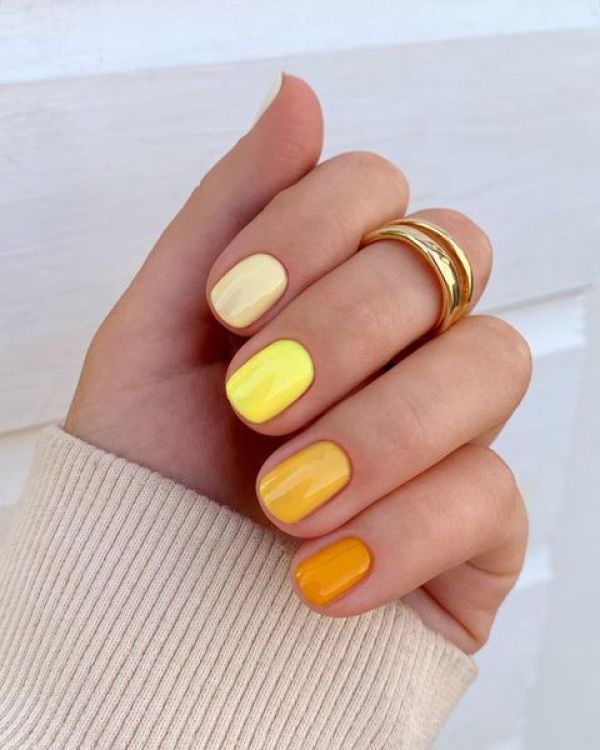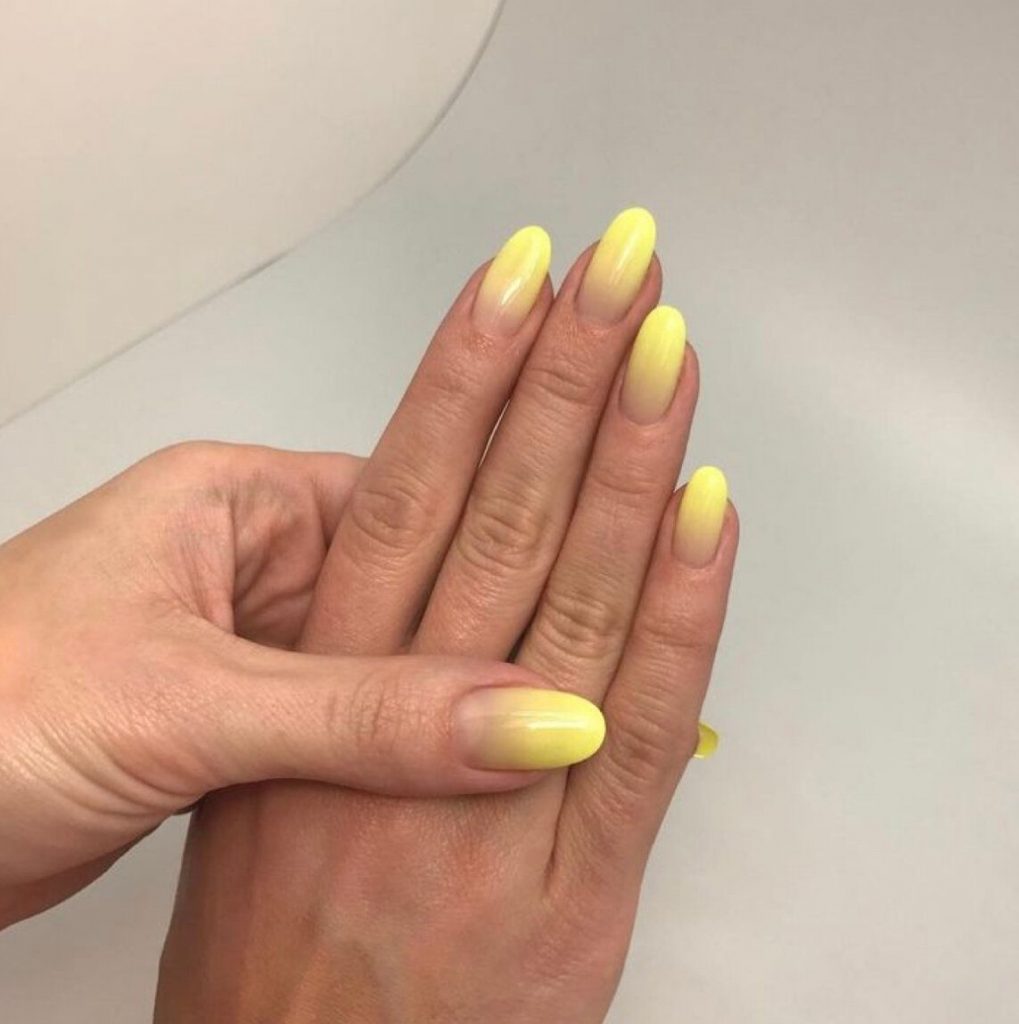 Abstract Sunshine: Geometric Nail Patterns
Embrace modern art with abstract yellow geometric nail patterns. Triangles, lines, and asymmetrical shapes can create an edgy and unique nail look.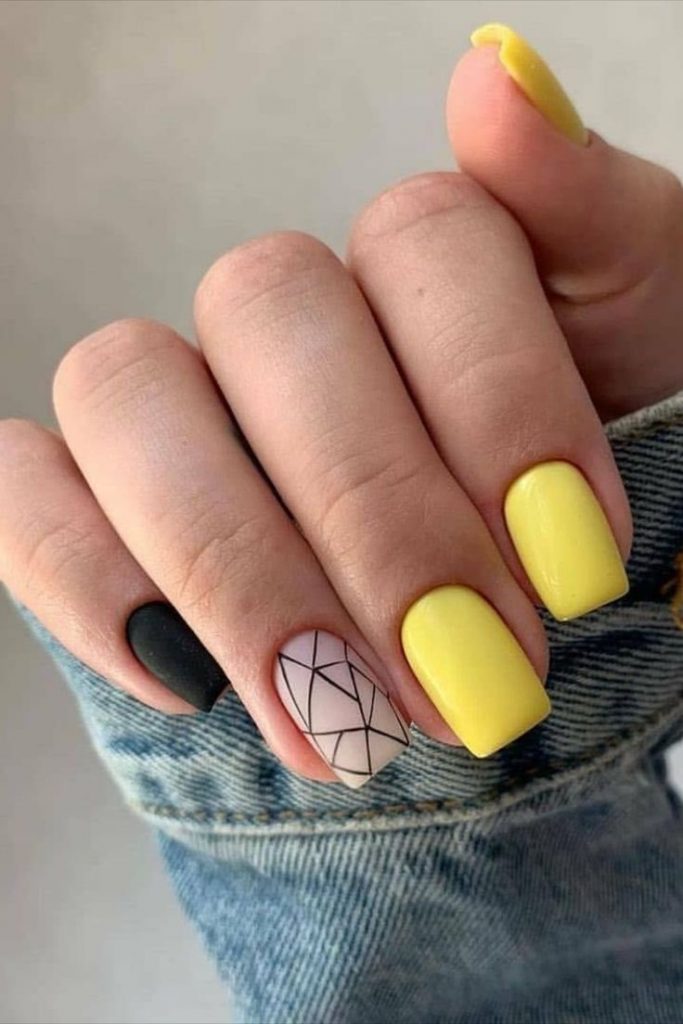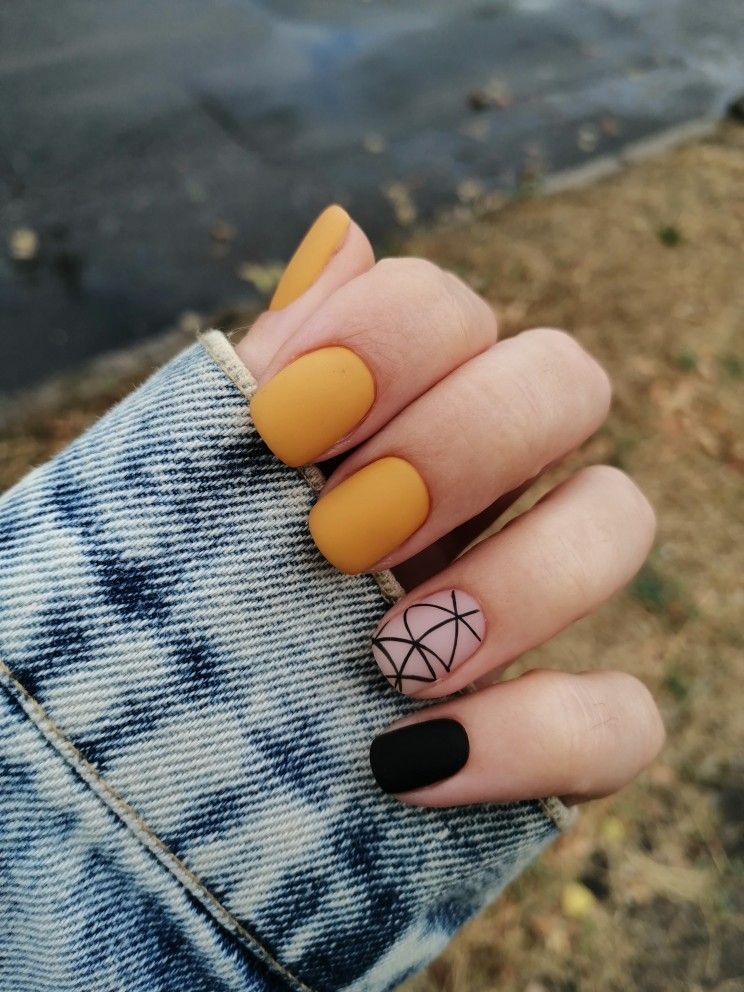 French Tips with a Twist: Yellow and Nude Combo
Put a twist on the classic French manicure by swapping the traditional white tips with vibrant yellow. Pairing yellow with nude creates a sophisticated and unexpected combination.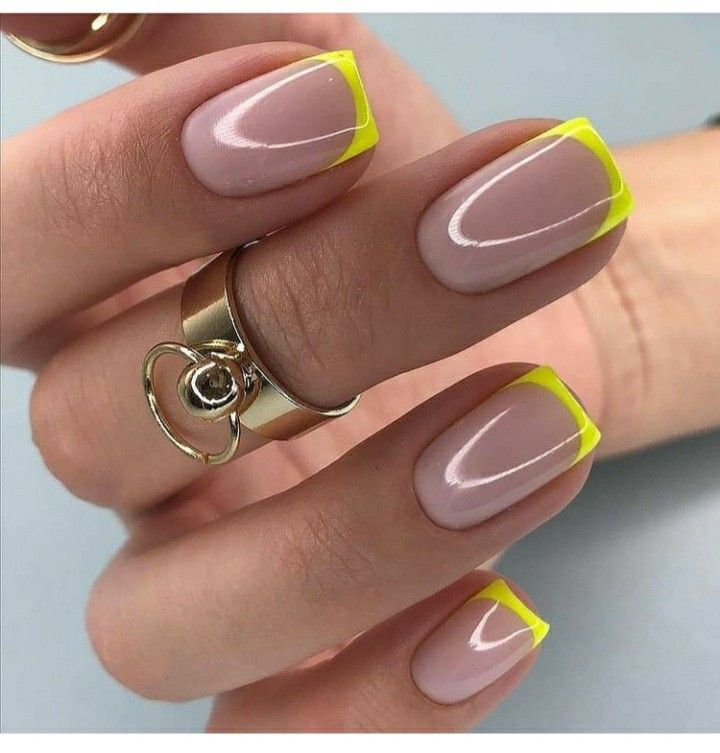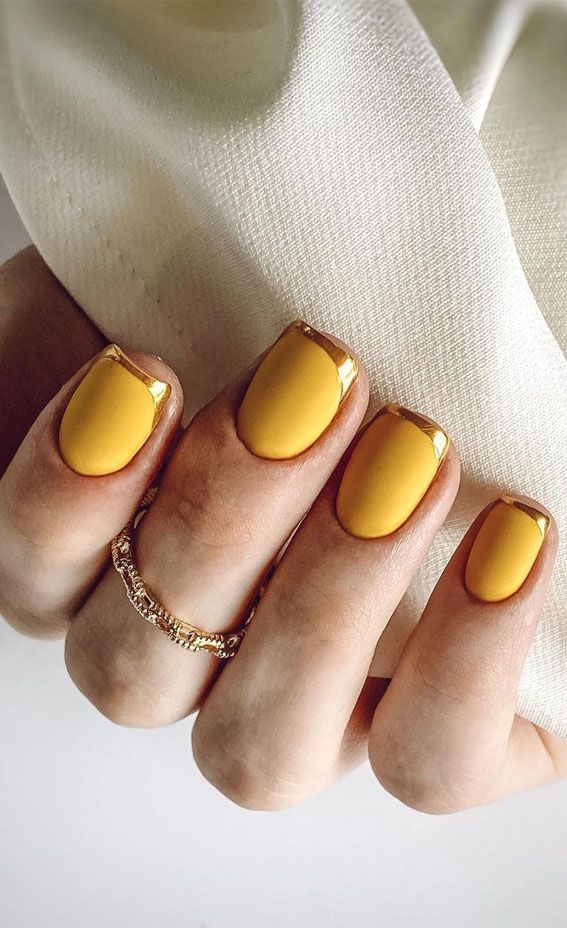 Sparkle and Shine: Glittery Yellow Nails
For a dose of glamour, opt for glittery yellow nail polish. Whether it's a full glitter look or just an accent nail, the sparkle will catch the light and turn heads.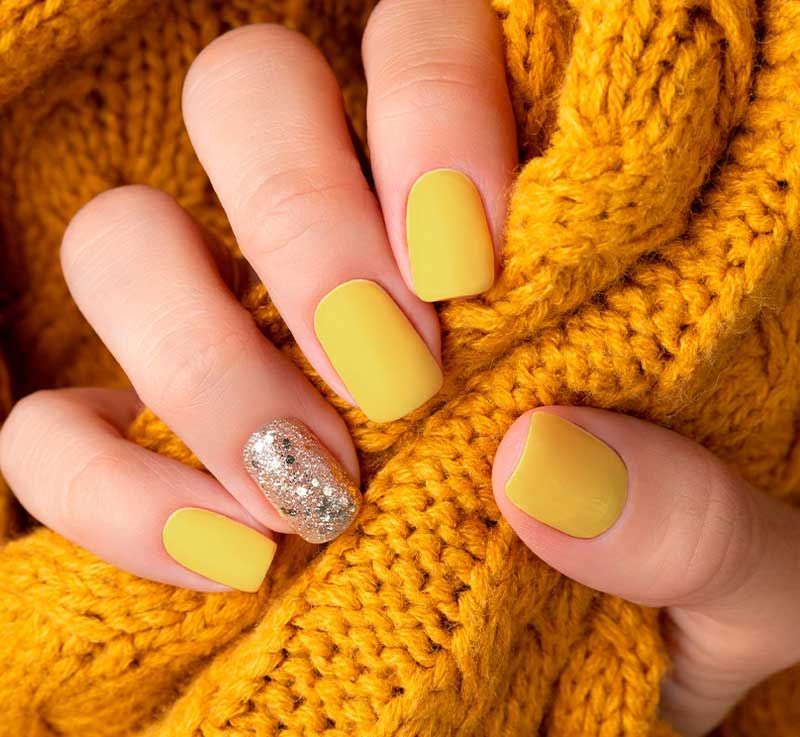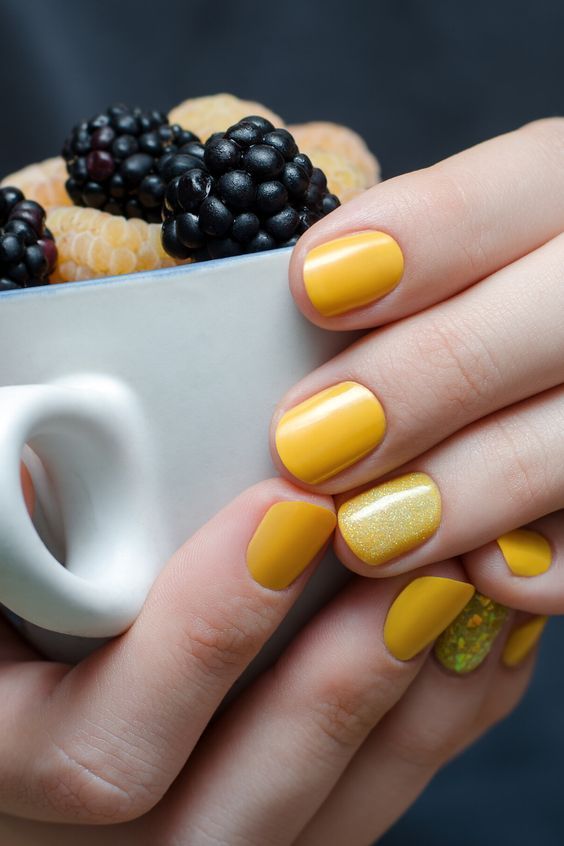 Sunny Stripes: Linear Nail Art
Create a cheerful vibe with yellow linear stripes. You can go for horizontal, vertical, or diagonal stripes for a playful and dynamic nail design.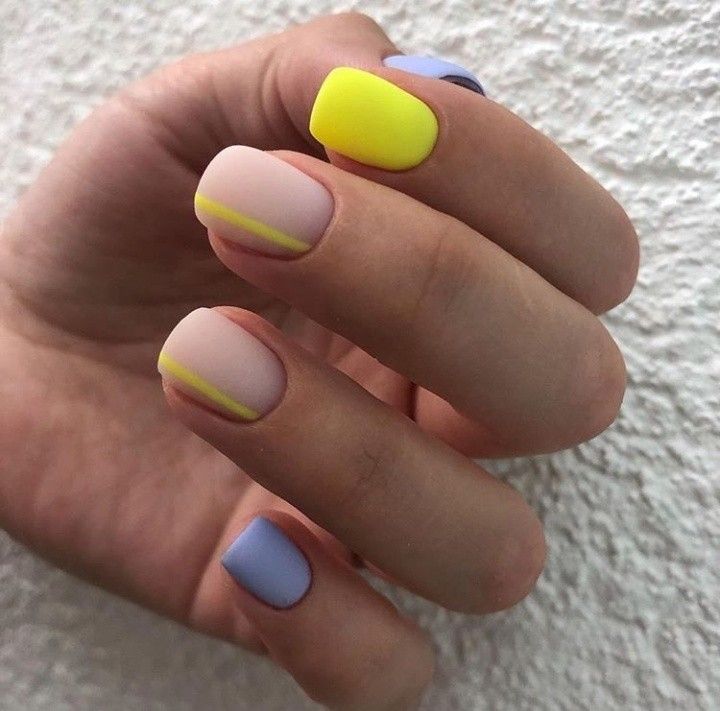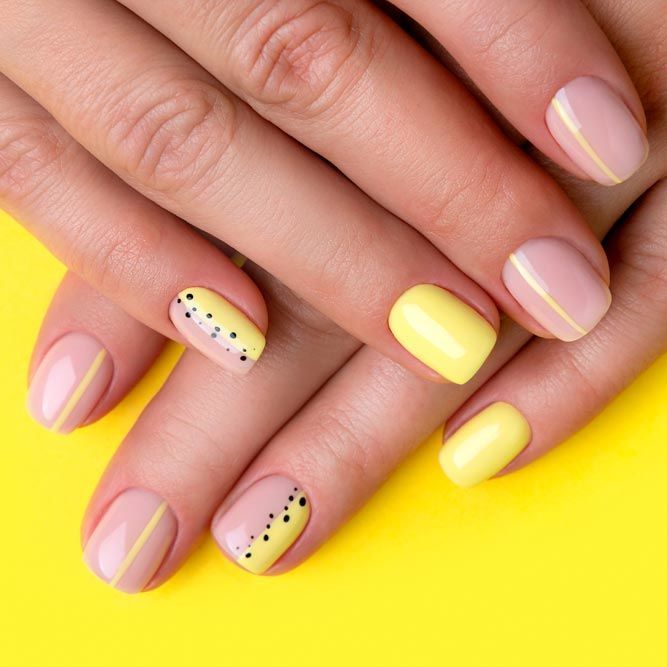 Mismatched Marvels: Yellow and Patterns Galore
Experiment with mismatched patterns and designs for a truly unique look. Combine yellow with stripes, polka dots, chevrons, and more for a vibrant and eclectic nail style.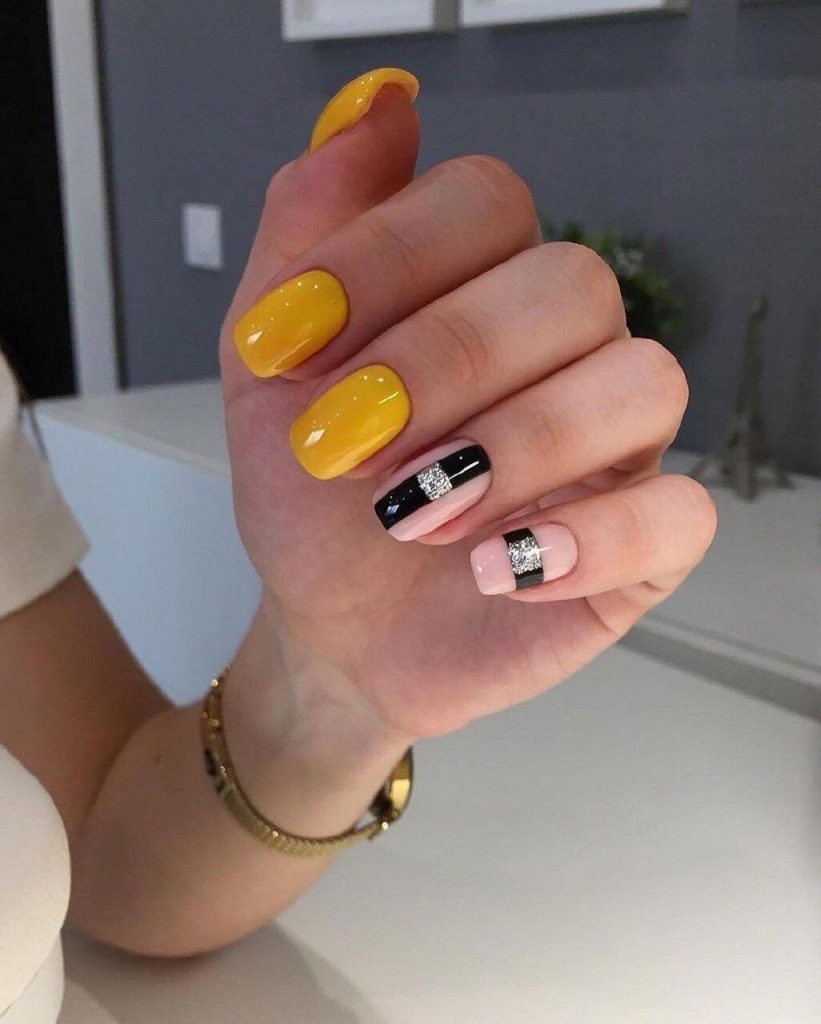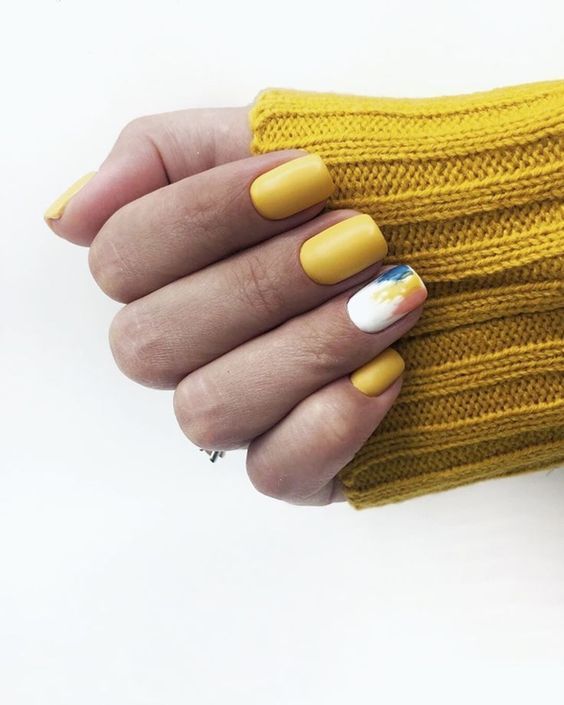 Save Pin