Nails
Silver Winter Nails 2023 – 2024 21 Ideas: Shimmering Elegance for the Season
Winter is approaching, and it's time to embrace the beauty of the season with a touch of elegance and glamour. One way to do this is by adorning your nails with silver hues that capture the essence of winter's magic. In this article, we'll explore the world of silver winter nails for 2023 – 2024, providing you with inspiration, tips, and ideas to make your nails shine like freshly fallen snow.
Why Silver Nails Are a Winter Favorite
Silver nails have become a winter favorite for several reasons. Firstly, they exude sophistication and charm, making them suitable for both casual and formal occasions. Secondly, silver nails complement the winter landscape, reflecting the glistening snowflakes and icy landscapes. Lastly, silver is a versatile color that pairs well with various outfits and accessories, making it an ideal choice for the holiday season.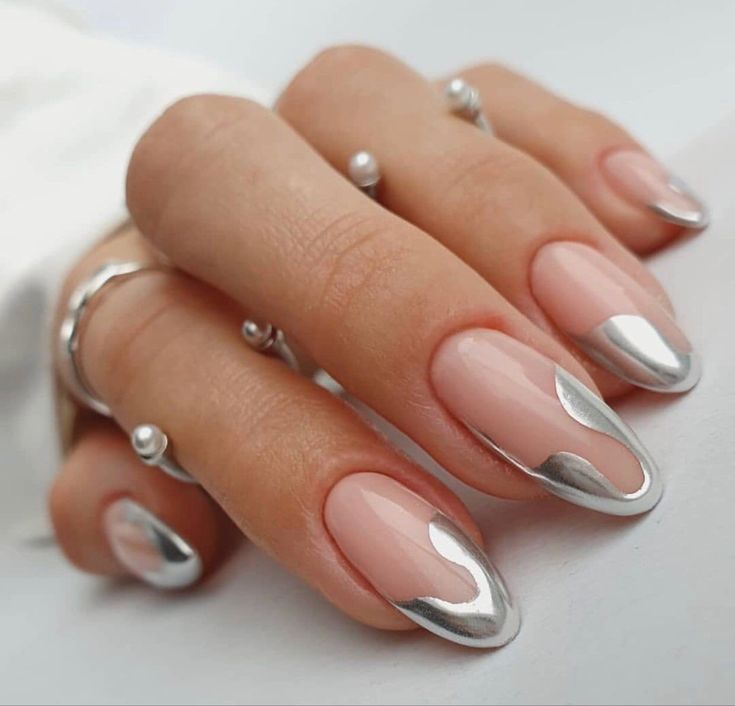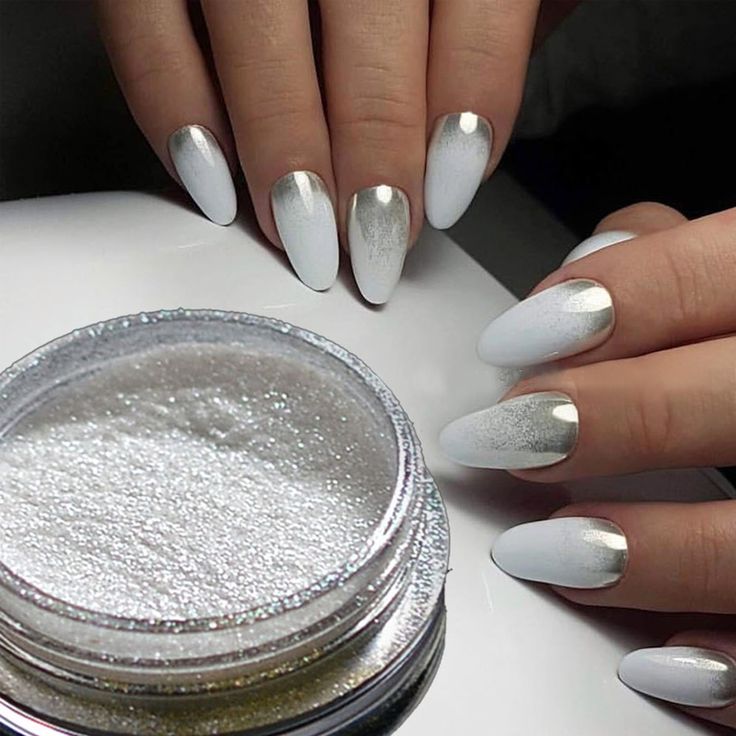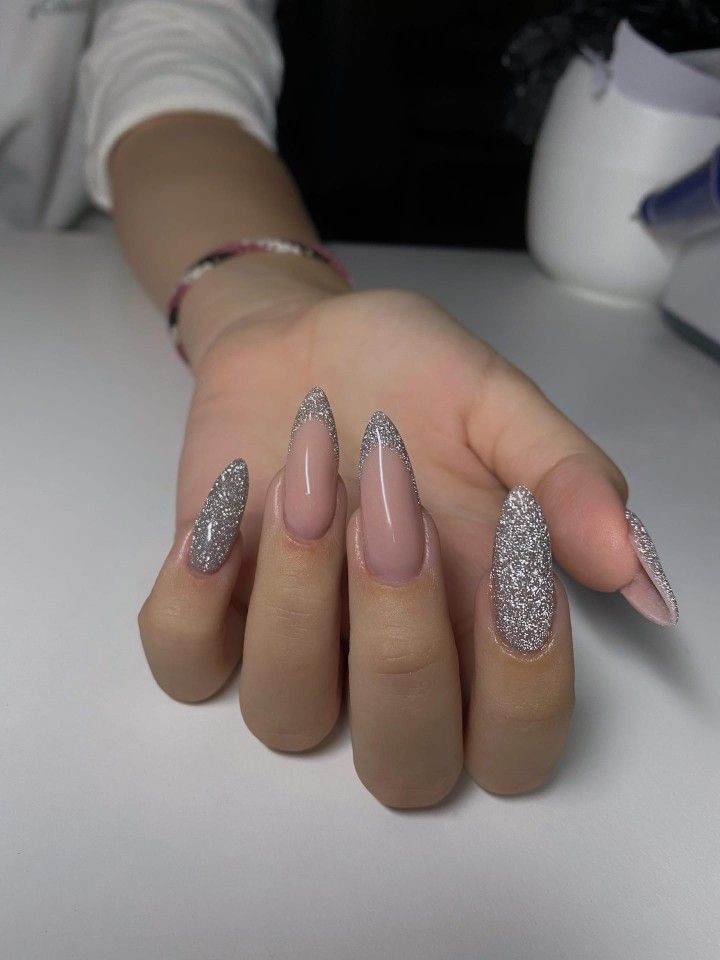 Classic Silver vs. Trendy Silver Nails
When considering silver nails for the winter, you have two primary options: classic silver or trendy silver nails. Classic silver offers a timeless and elegant look, while trendy silver nails incorporate unique designs and textures, such as chrome finishes or glitter accents. Your choice will depend on your personal style and the occasion.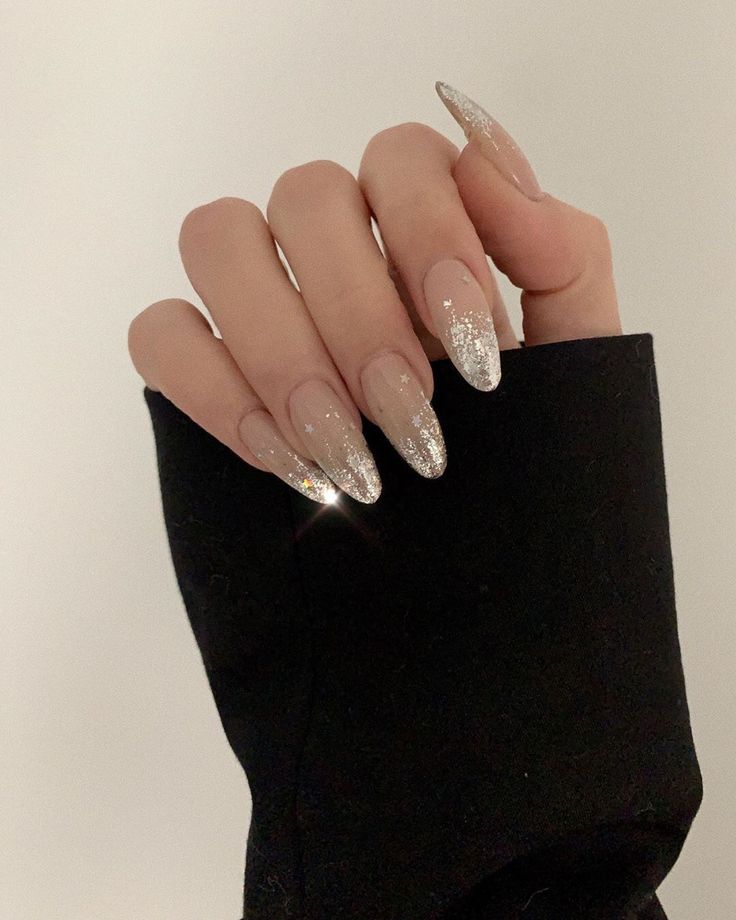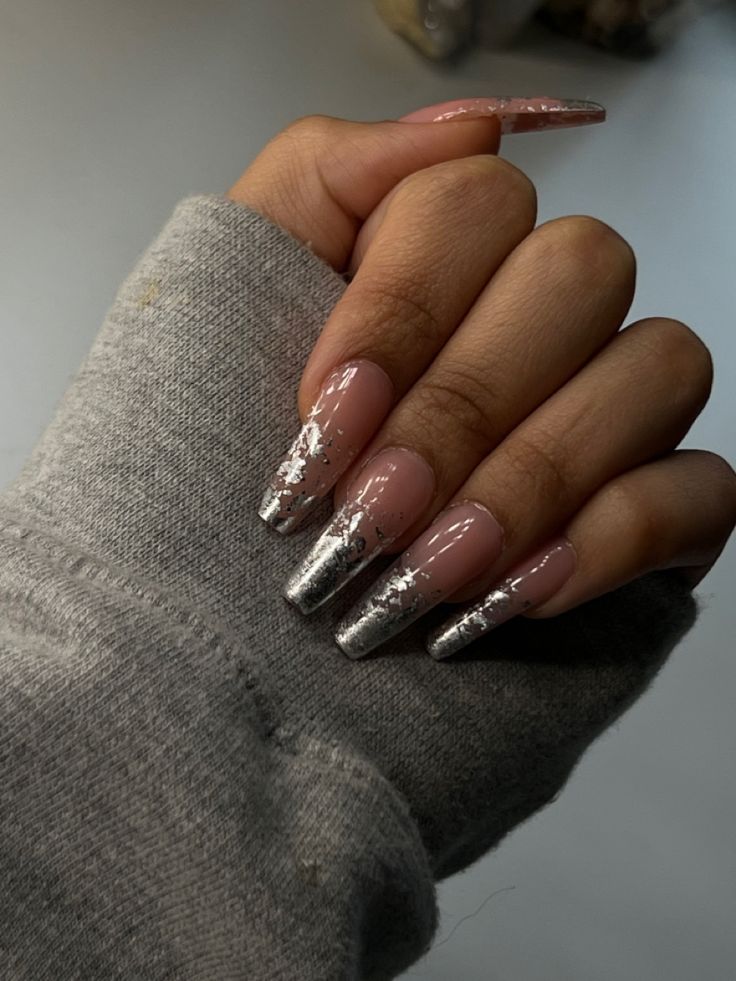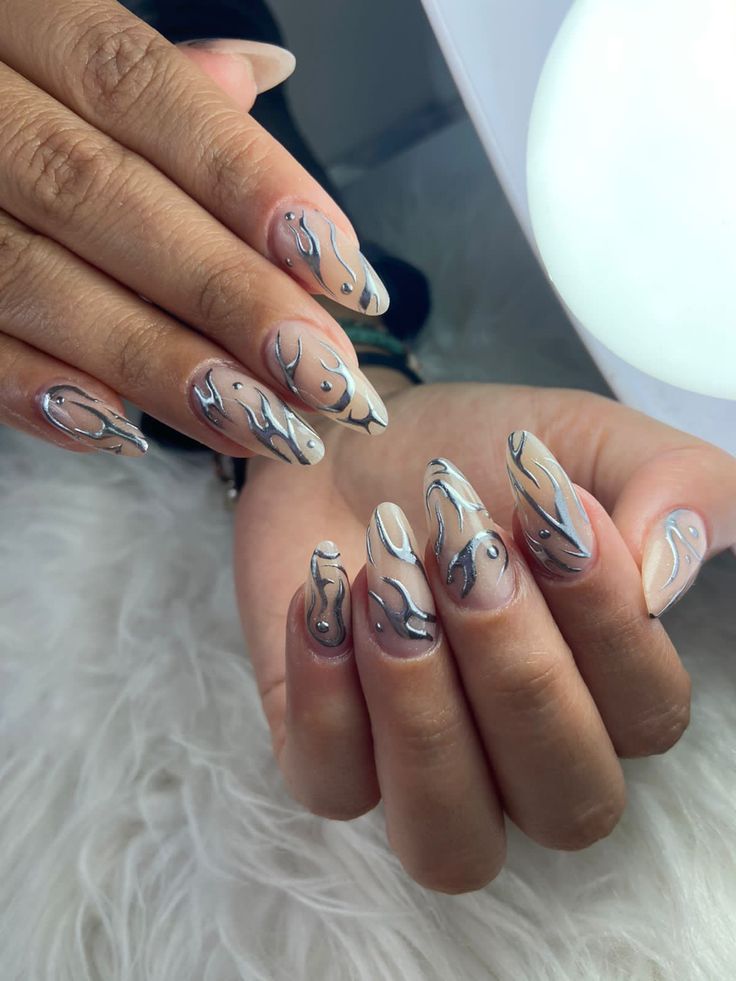 Nail Shapes for the Winter
To achieve the perfect silver winter nails, selecting the right nail shape is crucial. Square, almond, and coffin-shaped nails are all excellent choices for the winter season. These shapes not only enhance the silver polish's beauty but also offer durability and comfort.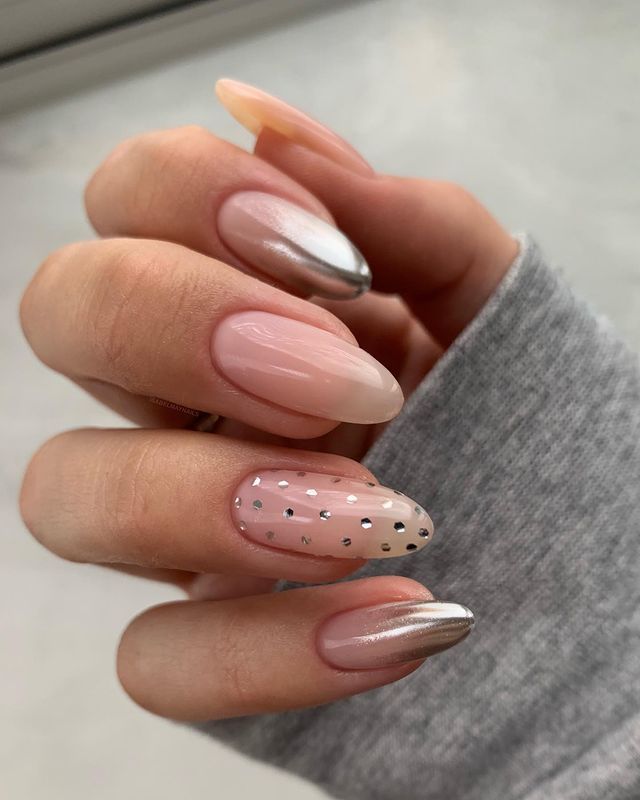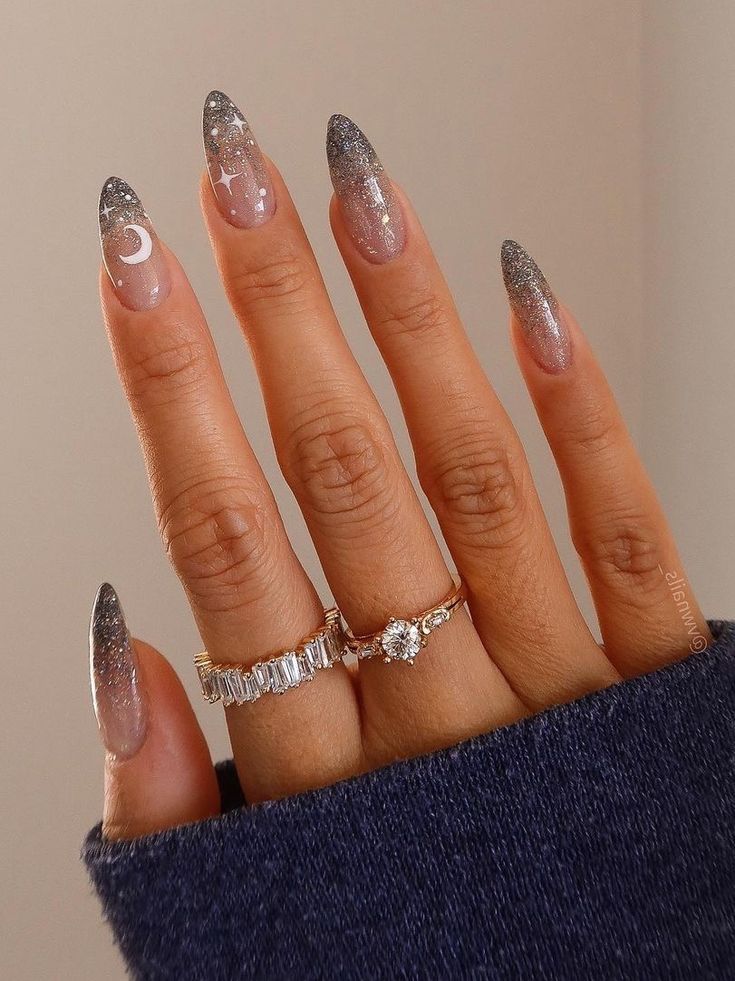 Silver Nail Designs for a Festive Touch
Elevate your silver nail game with festive designs. Consider snowflake patterns, reindeer motifs, or even a subtle touch of red and green for a holiday-inspired look. Experiment with ombre effects and metallic accents to add depth and dimension to your silver nails.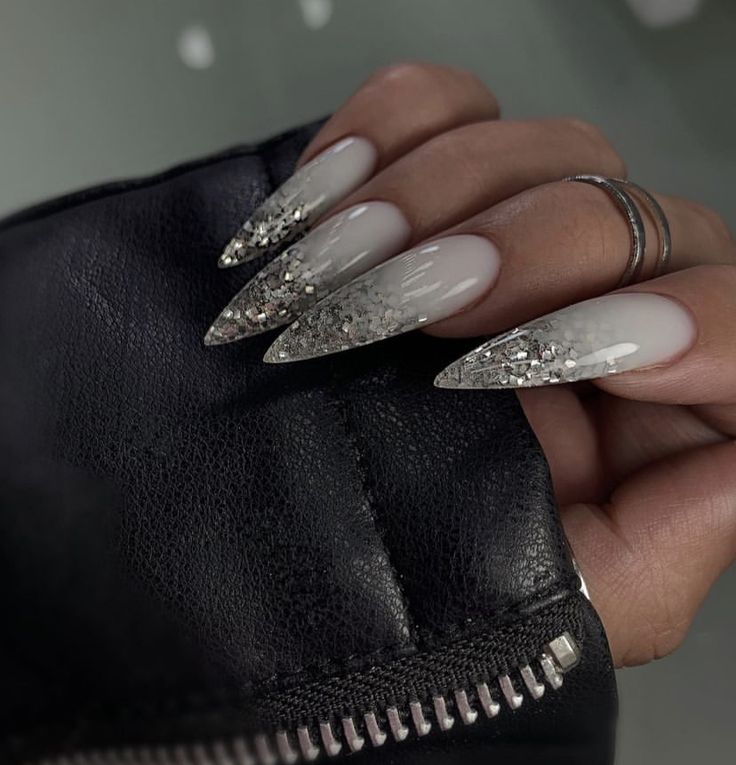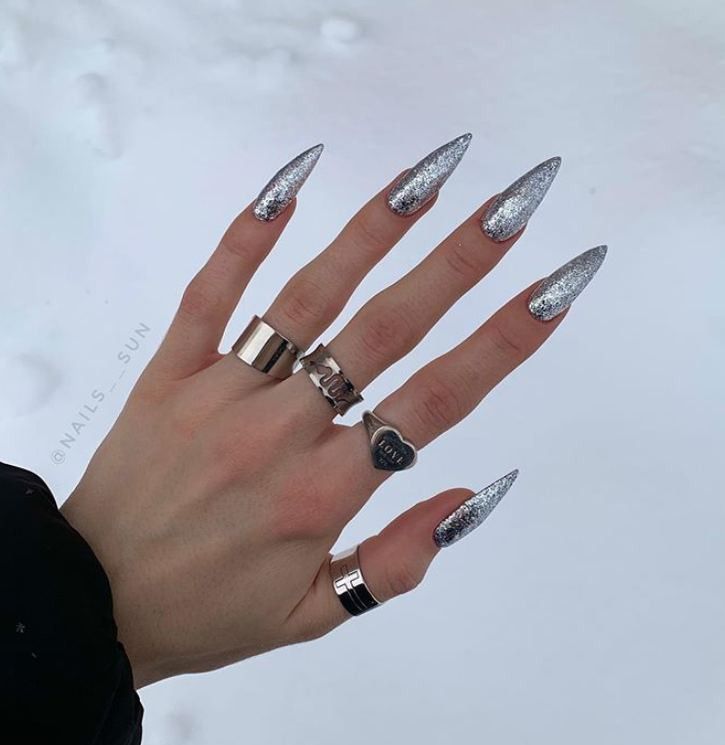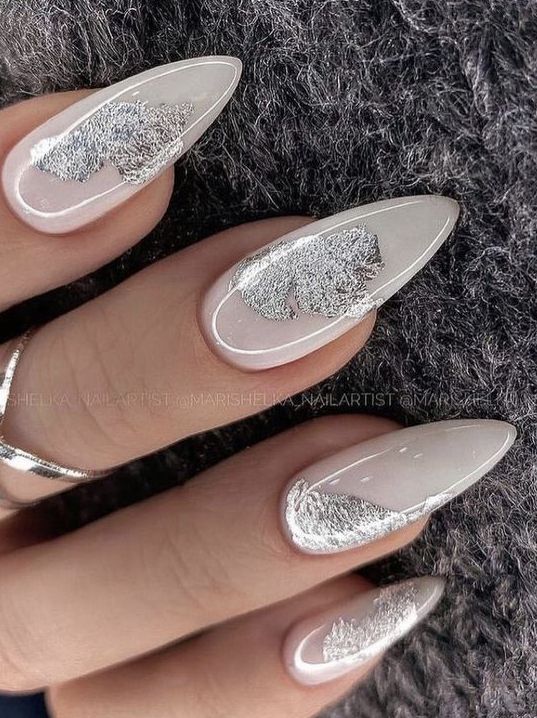 DIY Silver Nail Art Tips
Creating silver nail art at home is easier than you think. Invest in high-quality silver nail polish and essential tools like nail brushes and stamping kits. Follow online tutorials and let your creativity flow to achieve stunning winter nail designs.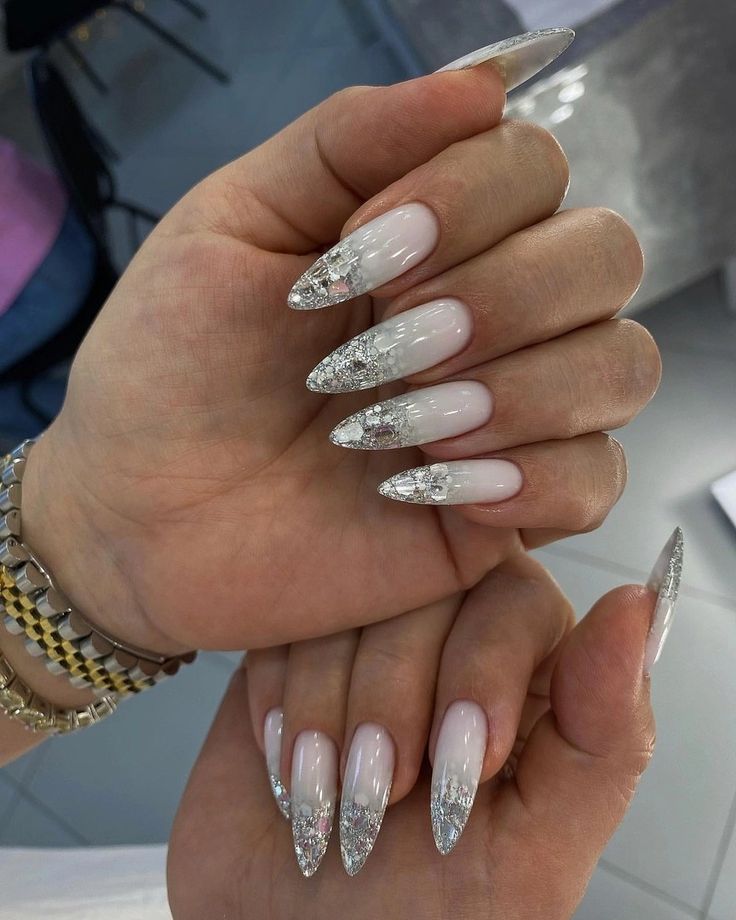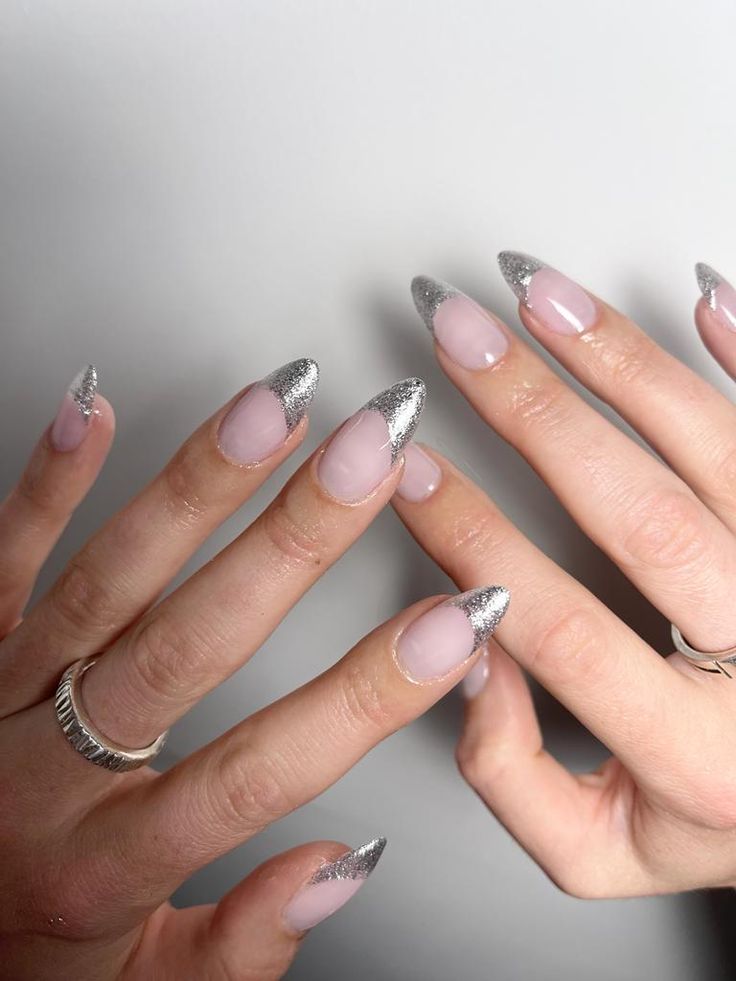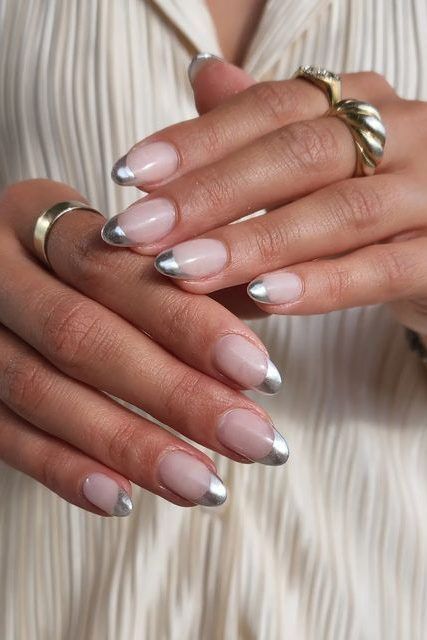 Nail Care Tips for the Winter Season
Winter can be harsh on your nails. To maintain healthy and beautiful silver nails, remember to moisturize your cuticles, wear gloves when facing cold weather, and use a strengthening base coat. These practices will keep your nails looking their best throughout the season.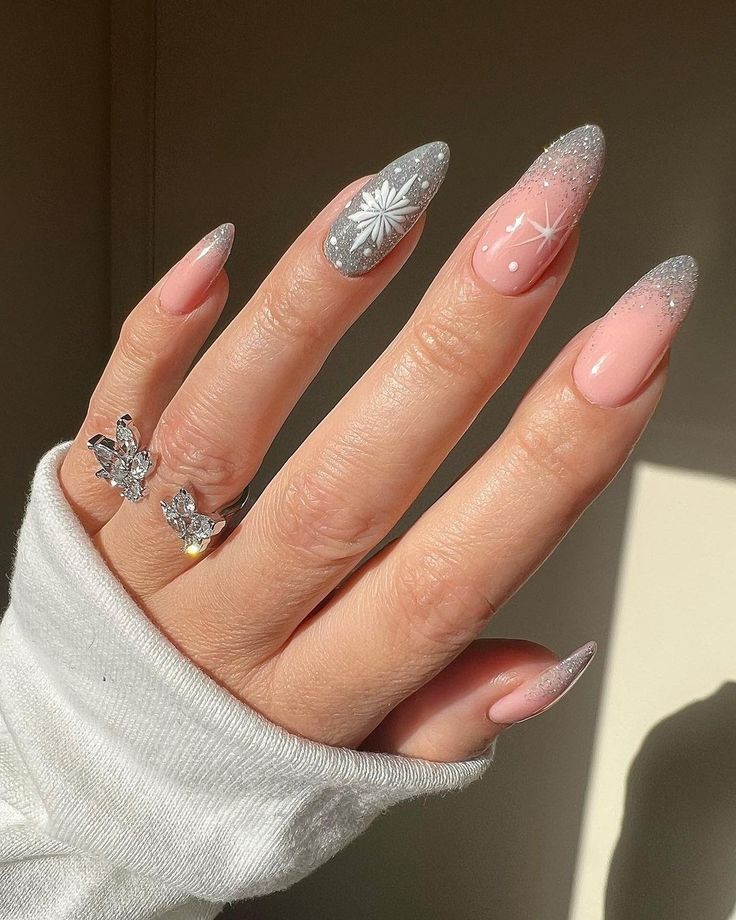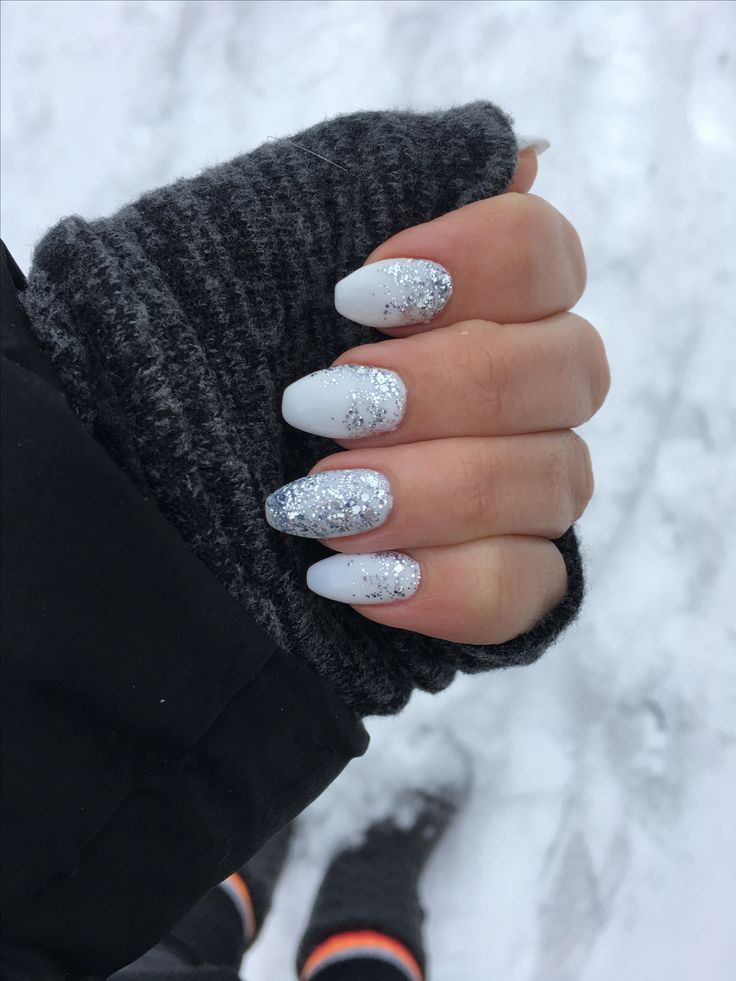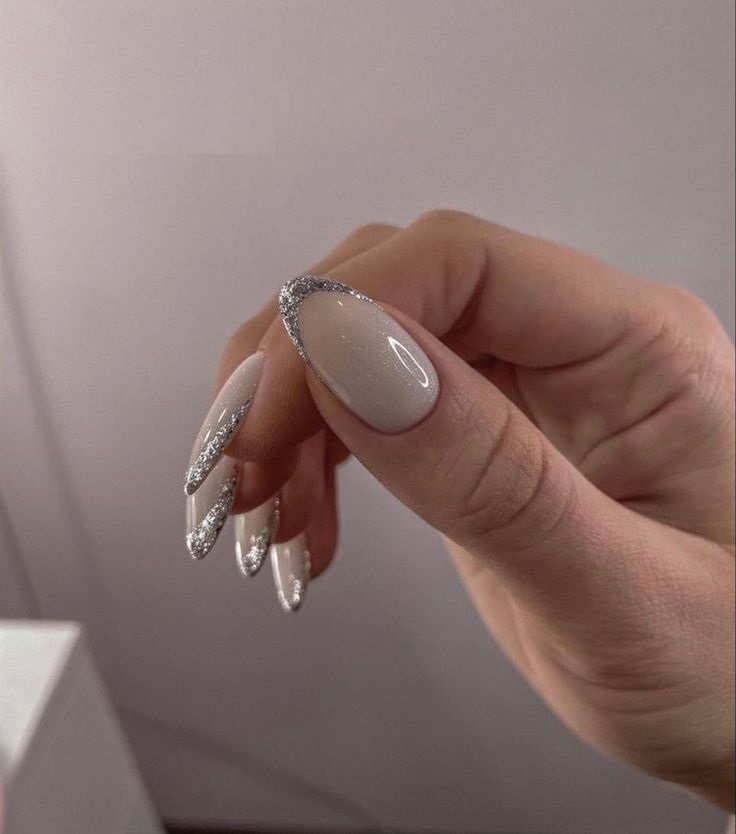 The Perfect Nail Polish Brands
Choosing the right nail polish brand is essential for long-lasting and vibrant silver nails. Brands like OPI, Essie, and Sally Hansen offer an array of silver shades with excellent coverage and durability. Explore their collections to find your perfect winter shade.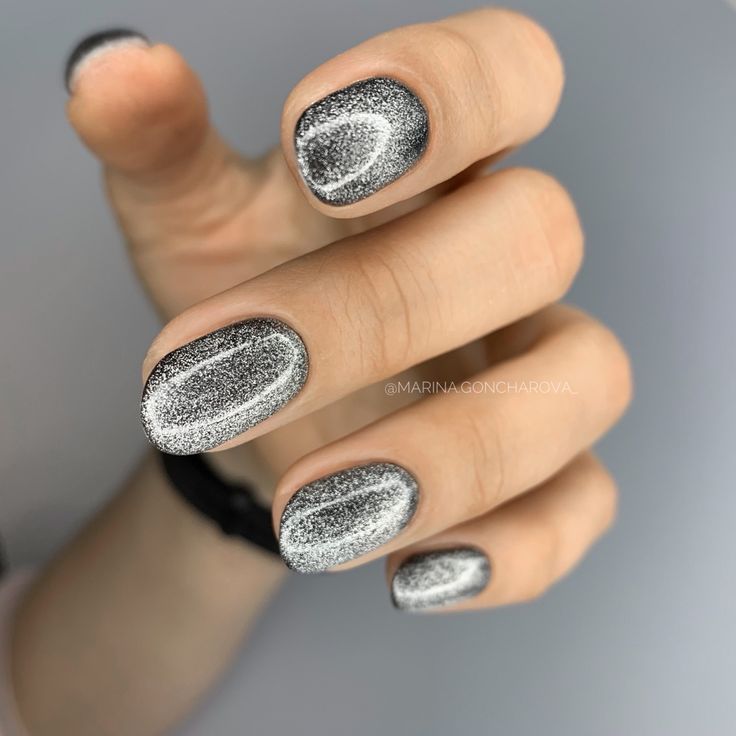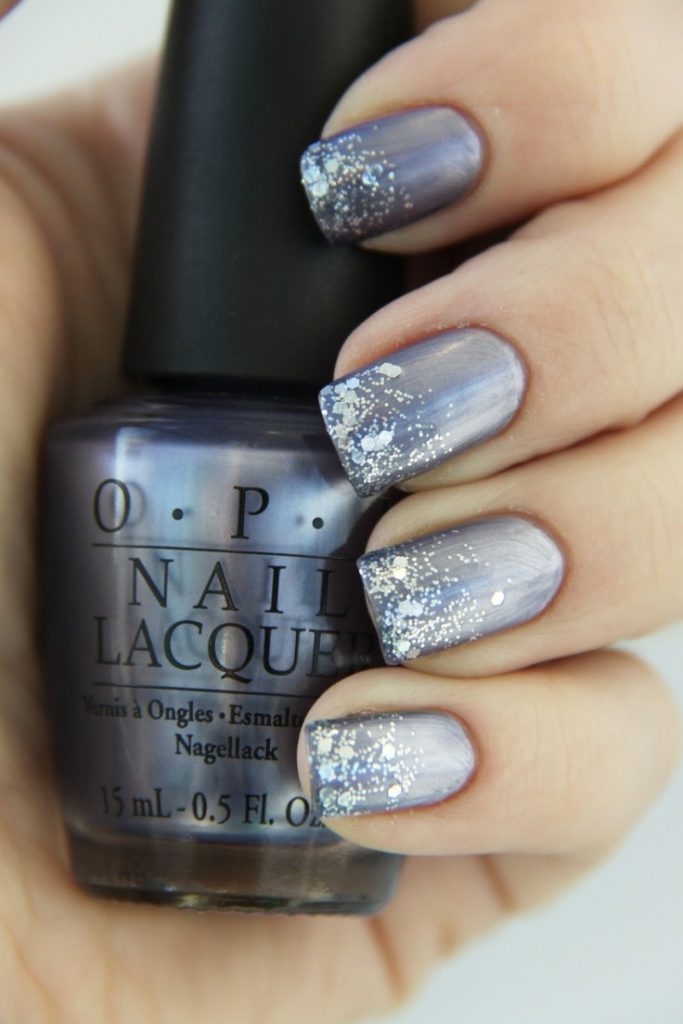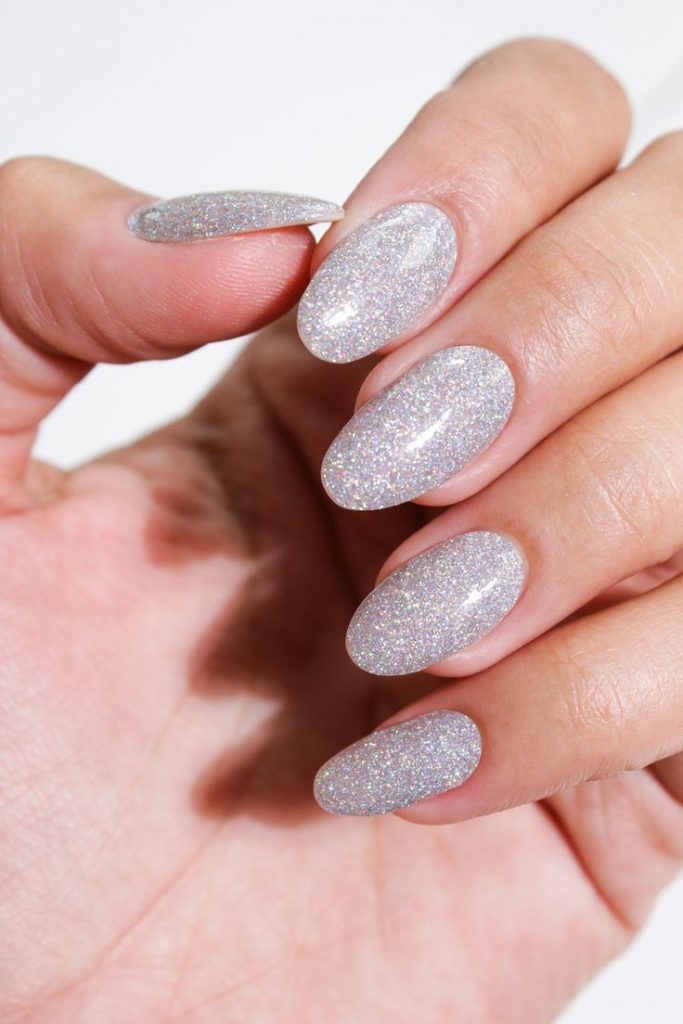 Save Pin