Nails
Unveiling 2023 Trends in Simple Fall Nail Colors for the Dedicated Autumn Enthusiast
As the leaves start to change and the weather turns cooler, it's time to update your nail game with some trendy and stylish fall nail designs. Fall is a season of warmth, coziness, and natural beauty, and your nails can reflect the spirit of this season with a touch of creativity. In this article, we will explore simple yet stunning fall nails ideas for 2023 that will help you express your individuality and stay on top of the latest trends.
Embracing the Colors of Fall
Fall is all about rich, warm, and earthy tones. When choosing nail polish colors for this season, opt for shades that mirror the beauty of nature during autumn. Deep burgundy, burnt orange, mustard yellow, forest green, and chocolate brown are popular choices that capture the essence of fall.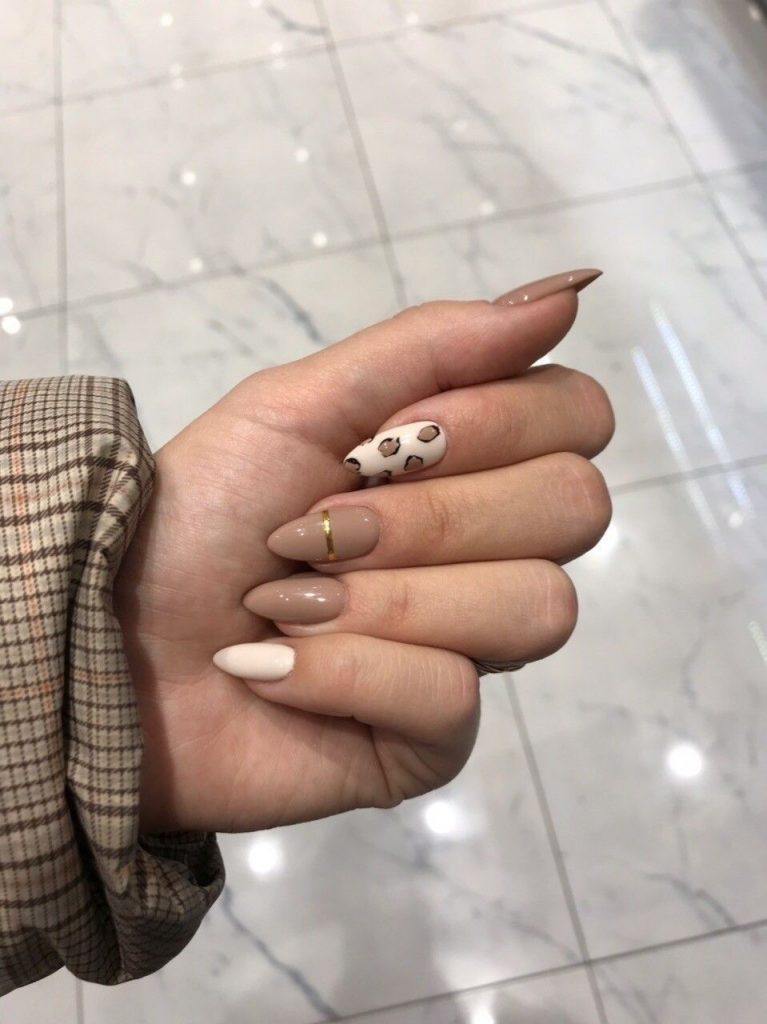 Cozy Sweater Nails
One of the coziest and most charming fall nail designs is the sweater pattern. Mimicking the knit patterns of your favorite sweater, this nail art gives your nails a textured and cozy look. You can achieve this by using a fine brush or a nail stamping plate to create intricate patterns resembling cable-knit or argyle designs.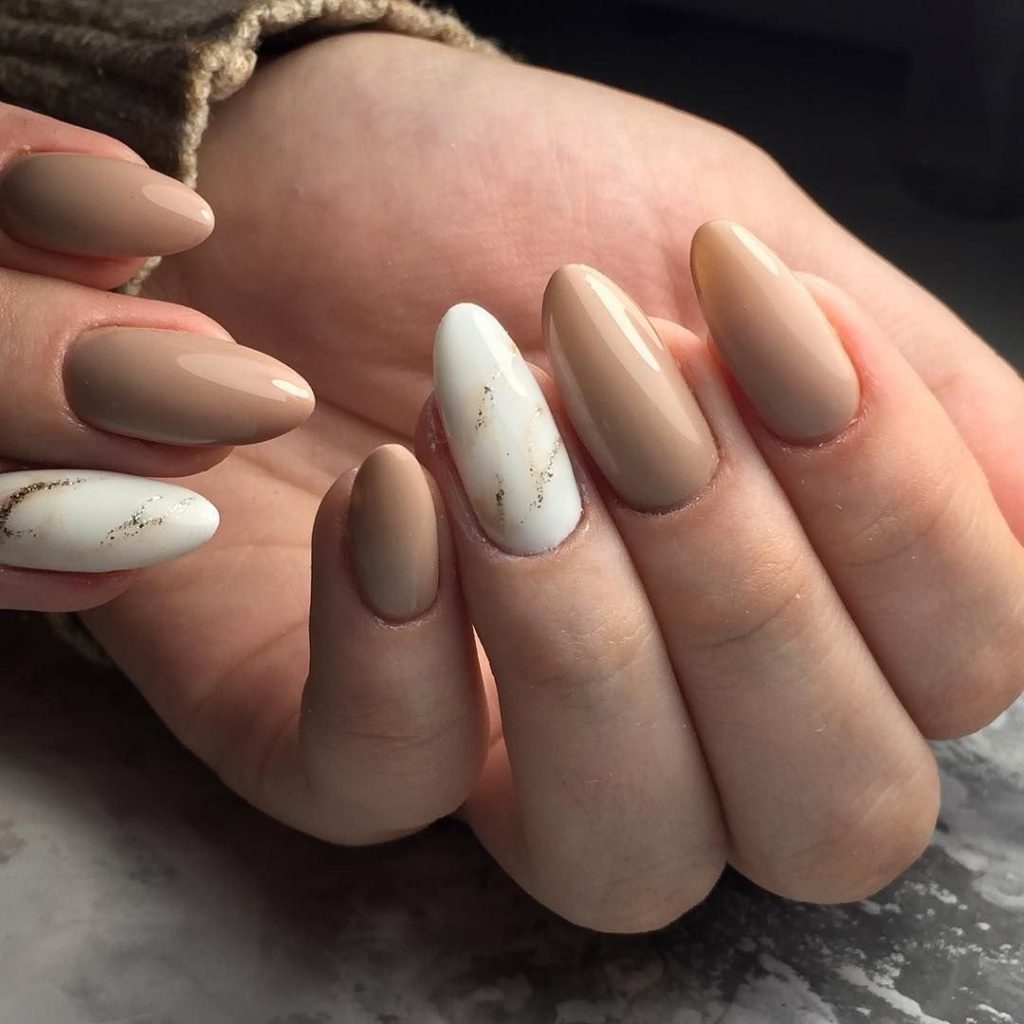 Metallic Accents for a Glamorous Look
If you want to add a touch of luxury and sophistication to your fall nails, incorporate metallic accents into your designs. Gold, bronze, and copper tones can be used as accent colors or as a base for stunning nail art. Create metallic French tips, geometric shapes, or intricate foil patterns to make your nails stand out.
Elegant Matte Nails
Matte nails are a timeless trend that works beautifully during the fall season. Opt for matte versions of classic fall colors like deep red, dark purple, or olive green. These colors look elegant and sophisticated in a matte finish, giving your nails a velvety texture and a chic look.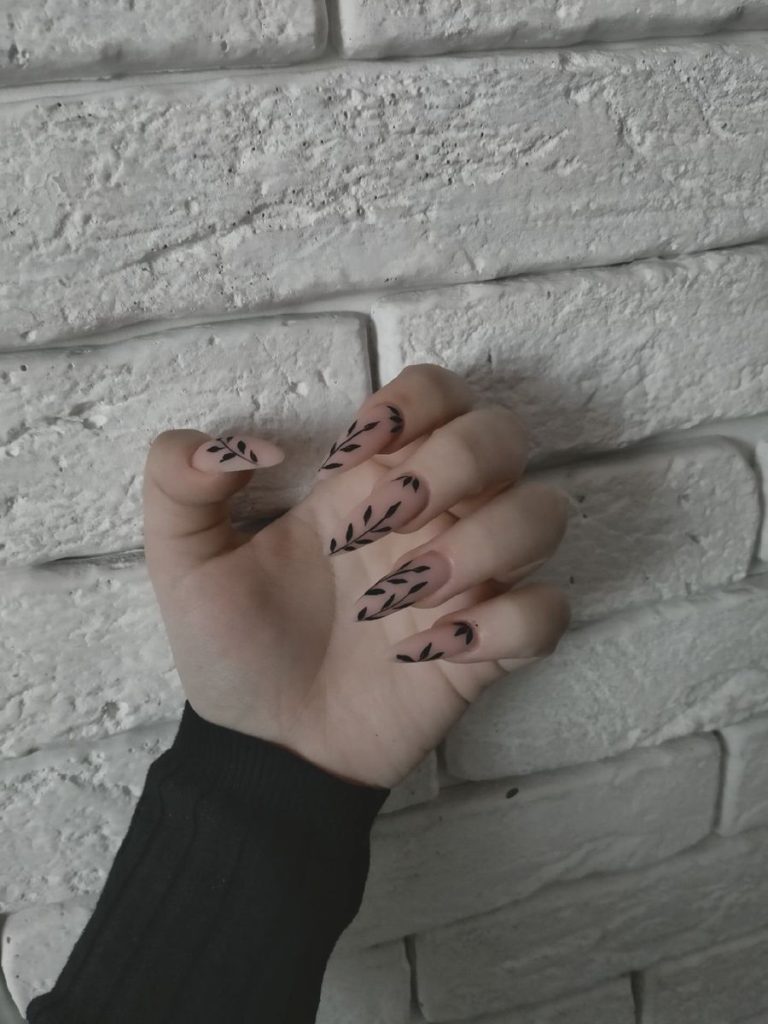 Leafy Designs for a Natural Vibe
Leaves are a quintessential symbol of fall, and incorporating leaf designs into your nail art can add a touch of nature to your look. You can paint delicate autumn leaves on a neutral background or use leaf-shaped nail stickers for a quick and effortless design. Experiment with different leaf shapes, colors, and sizes to create a unique and personalized look.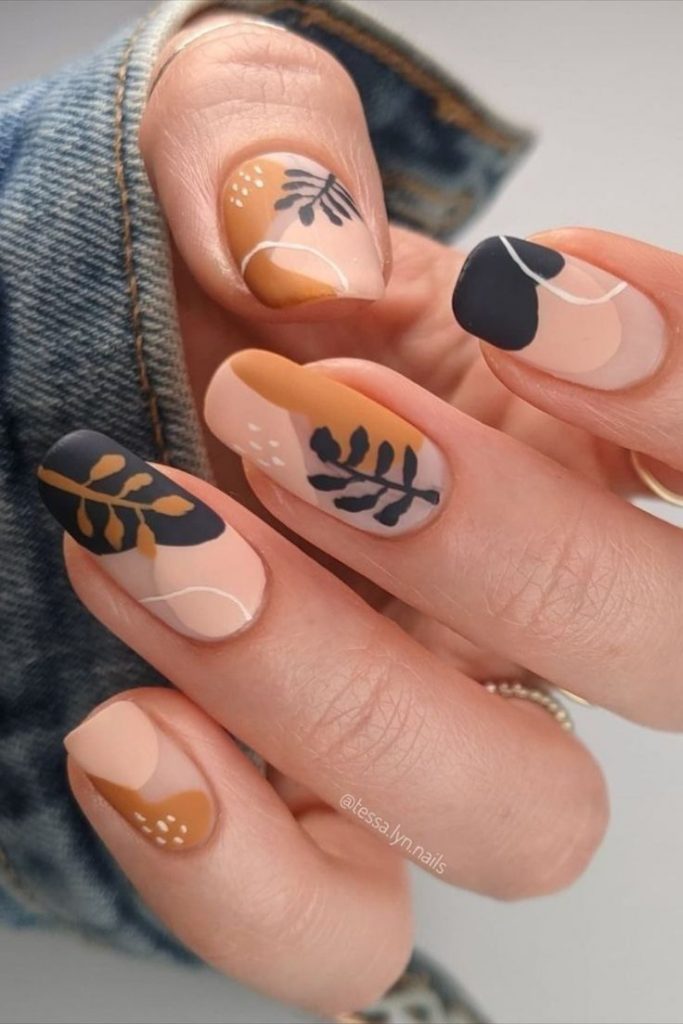 Plaid Patterns for a Classic Touch
Plaid patterns are synonymous with fall fashion, and they can be translated beautifully onto your nails. Whether you opt for a full plaid design or use plaid accents, this classic pattern adds a cozy and rustic vibe to your nails. Choose fall-inspired colors like deep red, mustard yellow, or forest green to achieve a perfect plaid look.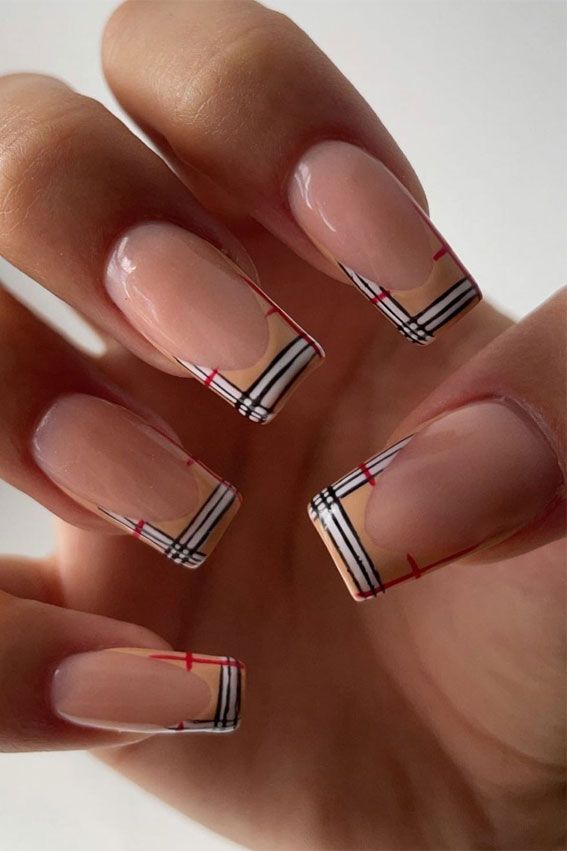 Pumpkin Spice and Everything Nice
Pumpkin spice is the ultimate fall flavor, and it can also inspire your nail art. Incorporate pumpkin-inspired colors like orange, burnt sienna, and warm browns into your nail designs. You can create pumpkin motifs, spice-inspired patterns, or simply paint your nails in pumpkin spice hues for a trendy and seasonal look.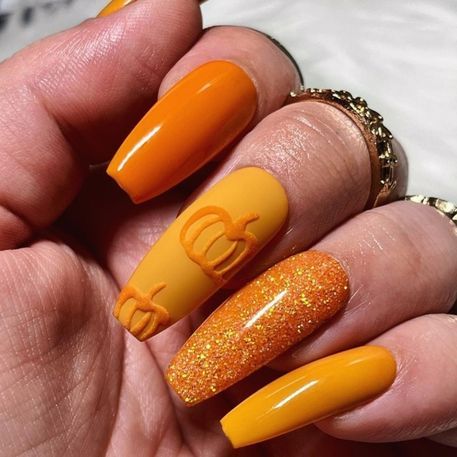 Abstract Fall Art
If you're feeling artistic and want to express your creativity, abstract fall nail art is the way to go. Use fall colors as your palette and create unique and eye-catching designs. Experiment with shapes, lines, and color combinations to achieve a modern and artsy look that reflects the beauty of the season.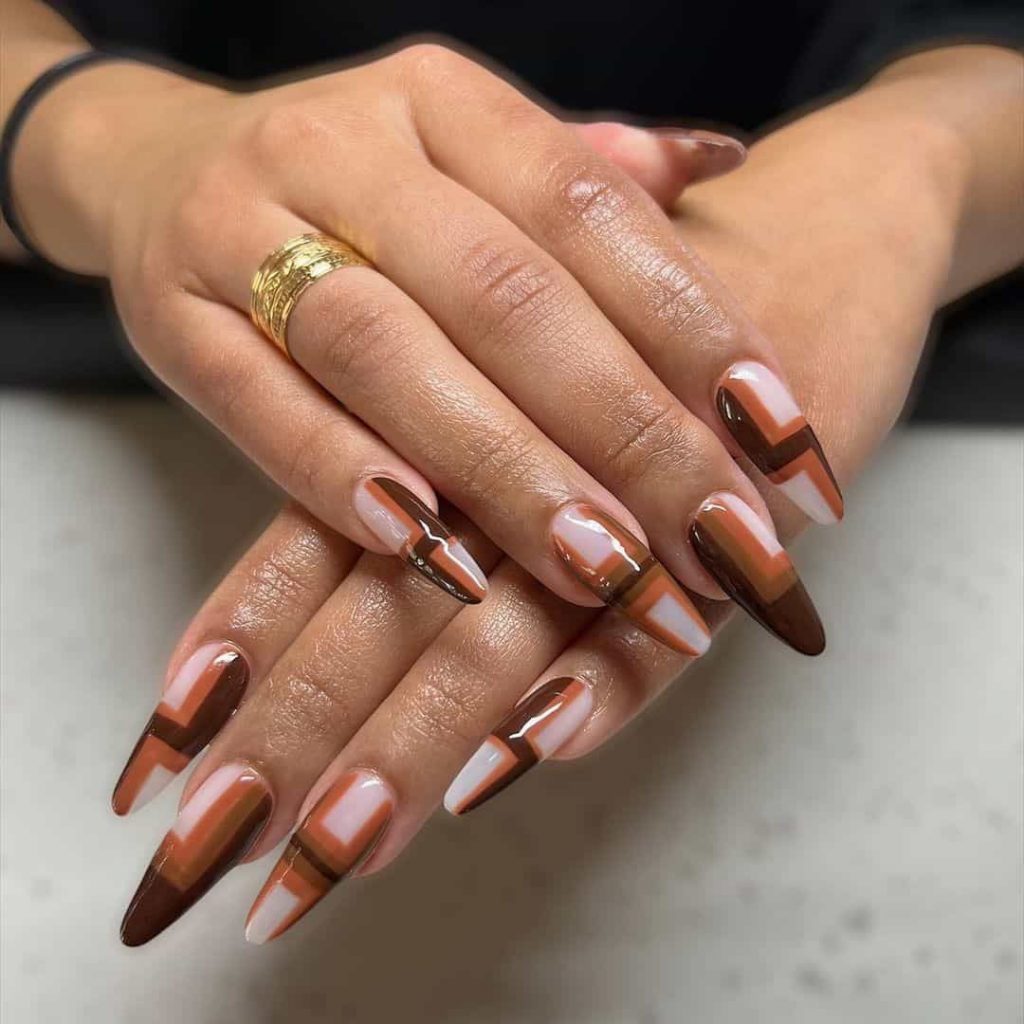 Jewel Tones for a Luxurious Feel
Jewel tones are rich, vibrant colors that exude luxury and elegance. Deep emerald, sapphire blue, amethyst purple, and ruby red are perfect choices for fall nails. These colors add a touch of opulence to your look and work well for both everyday wear and special occasions.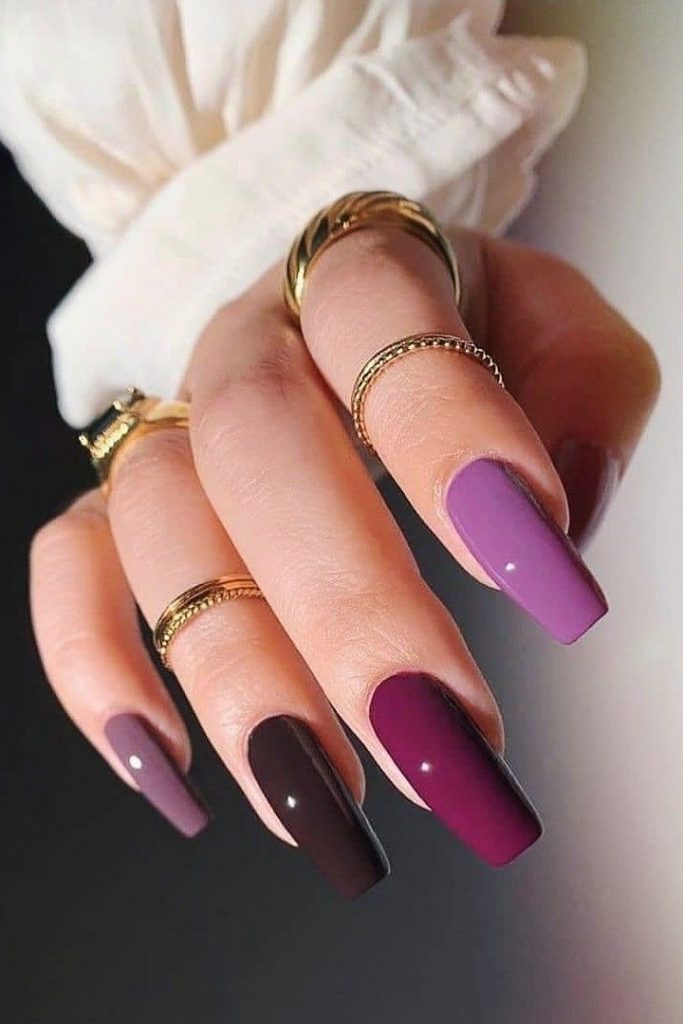 Moody and Mysterious Dark Nails
Dark and mysterious nail colors are always in vogue during the fall season. Shades like deep navy, charcoal gray, and blackberry create a sultry and sophisticated vibe. You can keep it simple with a single dark shade or experiment with different finishes like metallic, matte, or glossy for added dimension.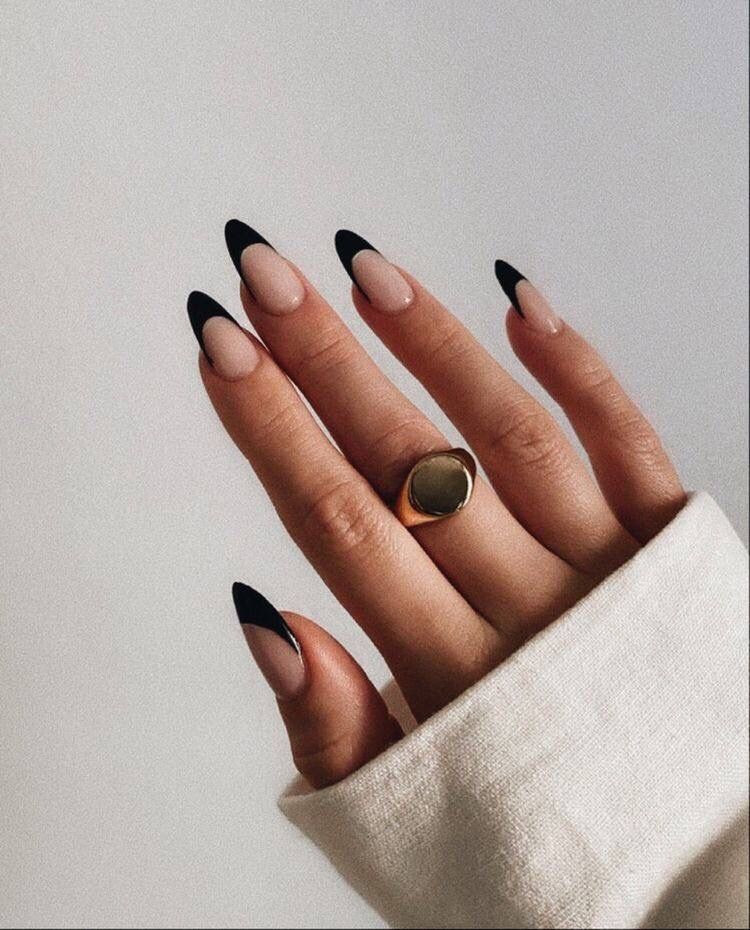 Gradient Nails: Transitioning Colors
Gradient nails create a beautiful and seamless transition between different colors. For a fall-inspired gradient, choose colors that mimic the changing foliage, such as orange, yellow, and brown. Blend these colors together using a sponge or a nail brush to achieve a stunning gradient effect.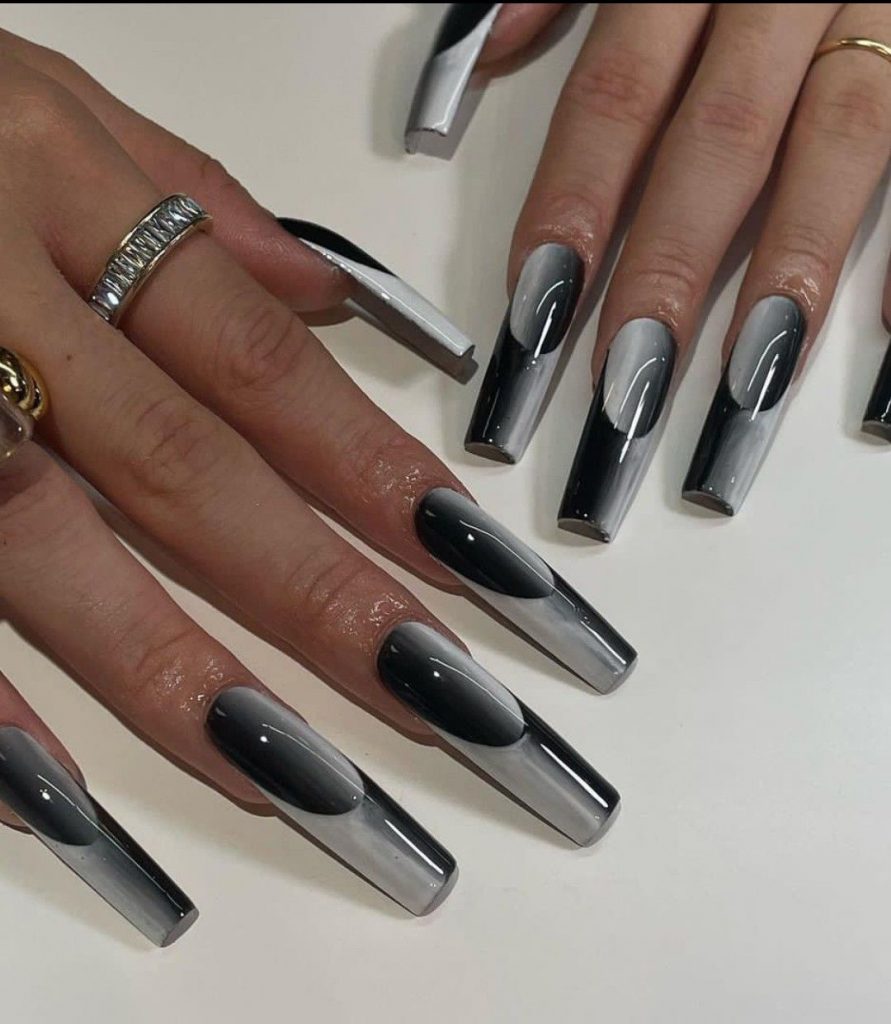 Textured Nails for Added Dimension
Textured nails can elevate your fall nail game by adding depth and dimension. Consider using nail polishes with textured finishes like sand, sugar, or velvet. These polishes create a tactile experience and make your nails stand out with their unique textures.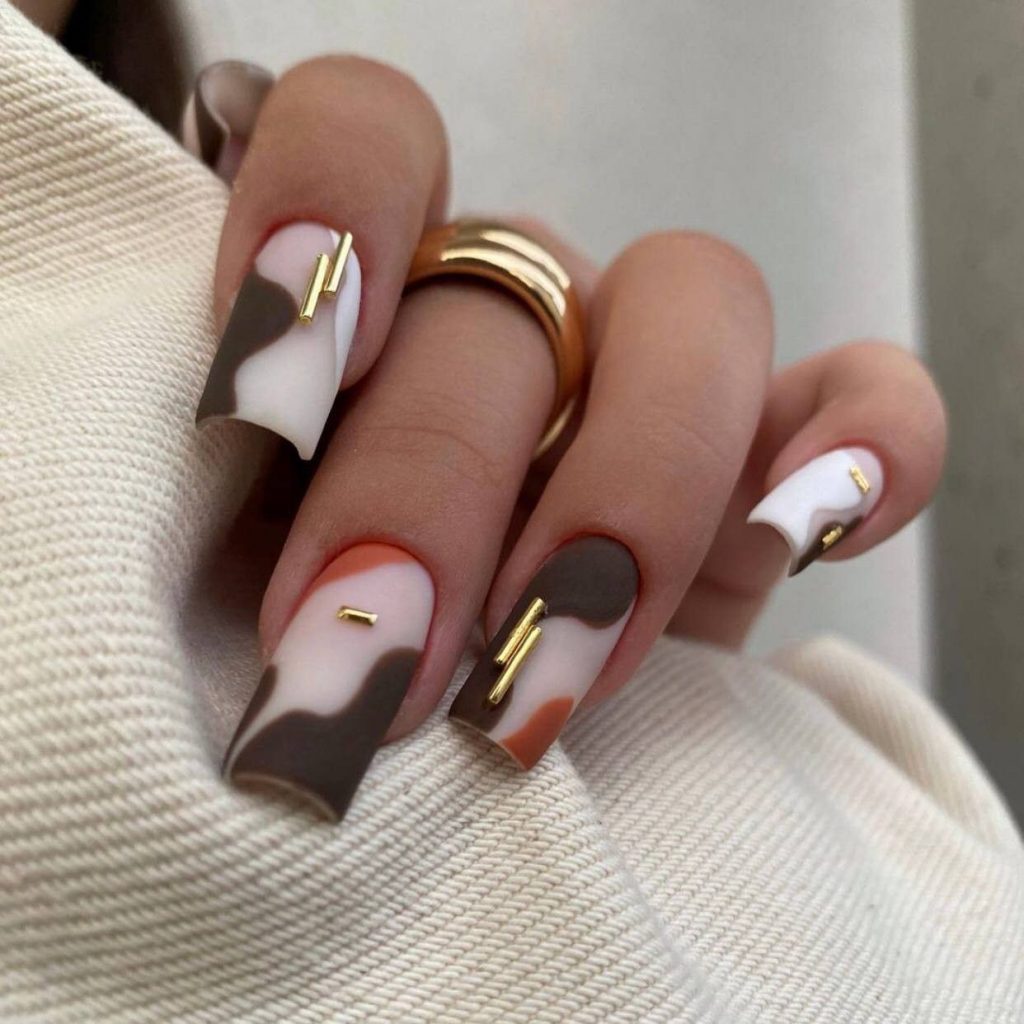 Minimalistic Fall Nails
If you prefer a more understated and minimalistic look, simple fall nails can still be stylish and on-trend. Choose a single fall-inspired color as the base and add subtle accents like gold foil lines, tiny leaf motifs, or a single rhinestone. This minimalist approach allows you to embrace the season without overwhelming your nails.
Geometric Patterns with an Autumn Twist
Geometric patterns are modern and chic, and they can be given an autumn twist to suit the season. Incorporate geometric shapes like triangles, squares, or diamonds into your nail designs, and fill them with fall colors. The combination of clean lines and warm tones creates a contemporary and fashionable look.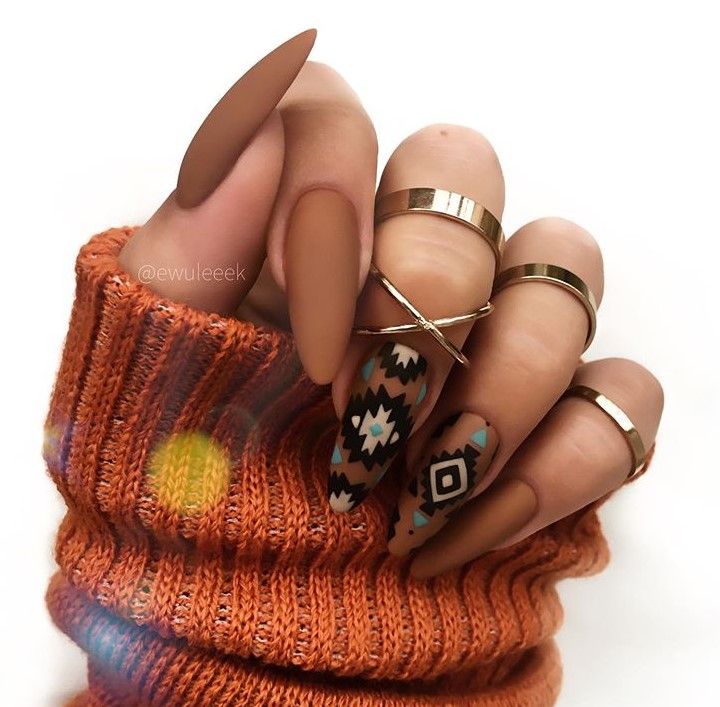 Glittery Fall Nails: Adding Sparkle
If you want your nails to shine and catch everyone's attention, glitter is the way to go. Opt for glittery nail polishes or add glitter accents to your fall nail designs. Gold, copper, or bronze glitters work particularly well during the fall season, adding a touch of sparkle and glamour to your nails.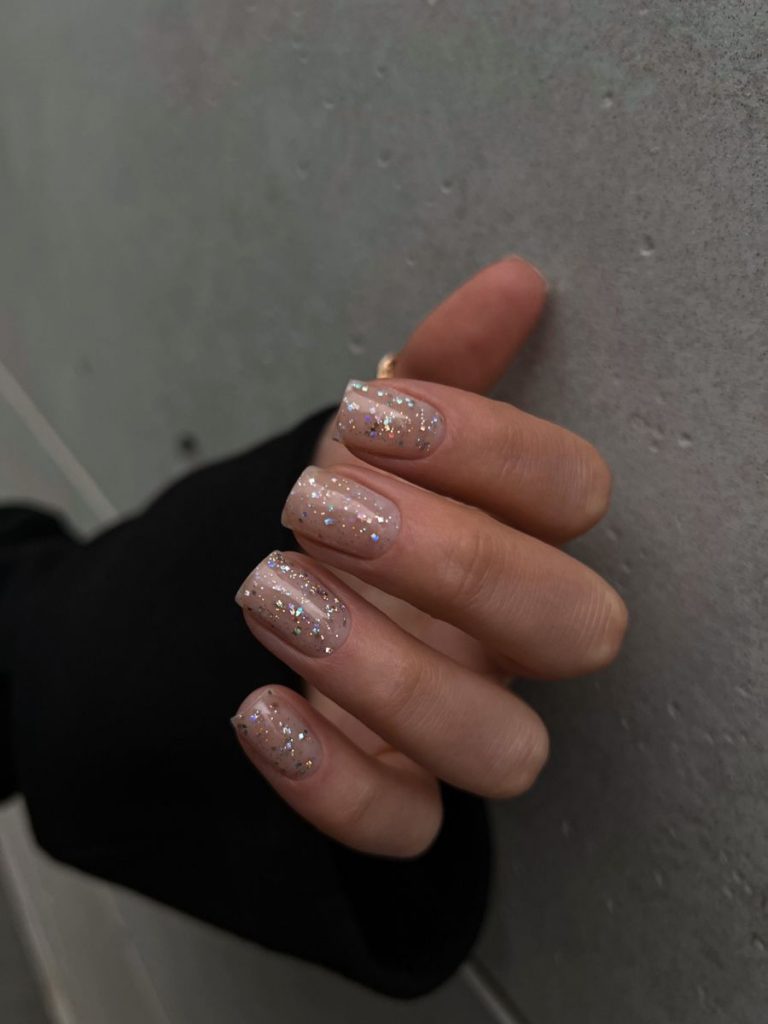 Save Pin