Nails
Spooky Halloween Nails 2023 18 Ideas: Get Ready for a Frightfully Fabulous Manicure!
Halloween isn't just about costumes and candy; it's also a fantastic opportunity to get creative with your nail art. Whether you're heading to a spooky soirée or just want to embrace the spirit of the season, spooky Halloween nails are the perfect way to express your festive side.
Classic Halloween Colors: Black and Orange
When it comes to Halloween, black and orange are the go-to colors. Consider a classic black base with fiery orange accents or get artistic with orange and black stripes. These timeless colors never go out of style and are a must for any Halloween nail design.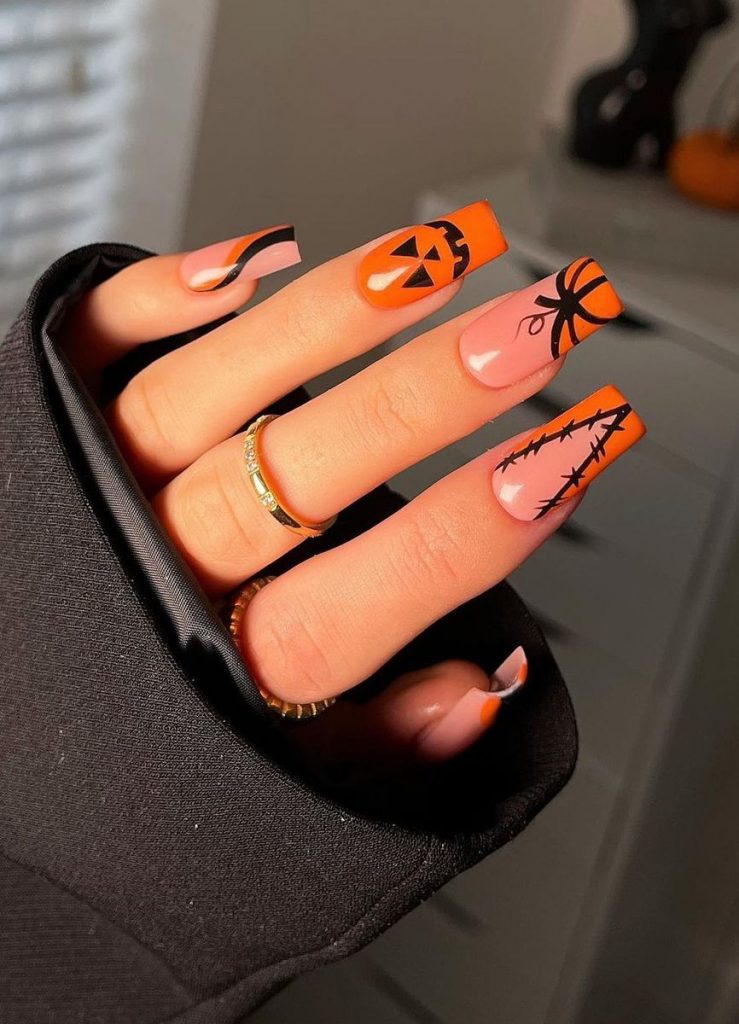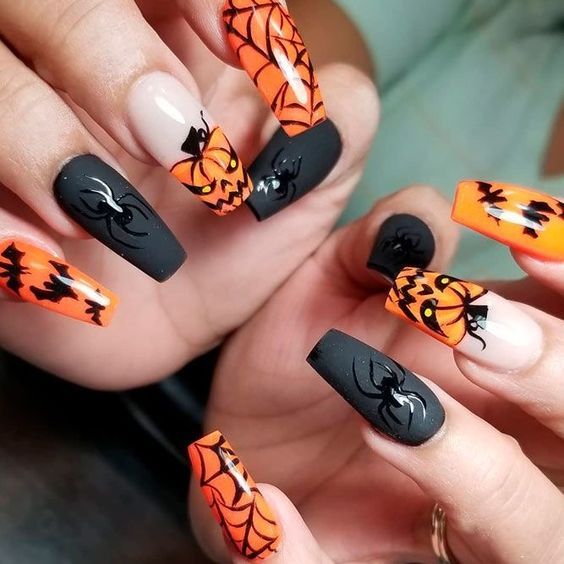 Ghoulish Gels: Long-lasting Spooky Nails
Planning for a long night of Halloween fun? Opt for gel nail polish. It's durable, chip-resistant, and perfect for those who want their spooky nail art to last throughout the eerie evening.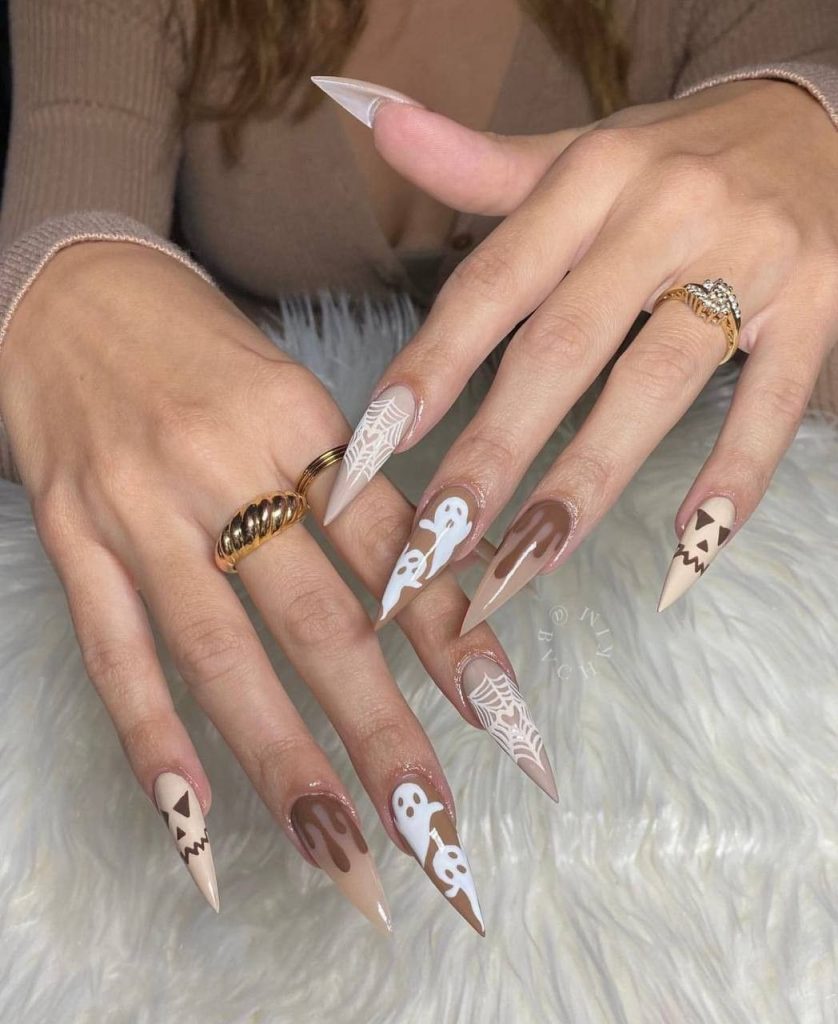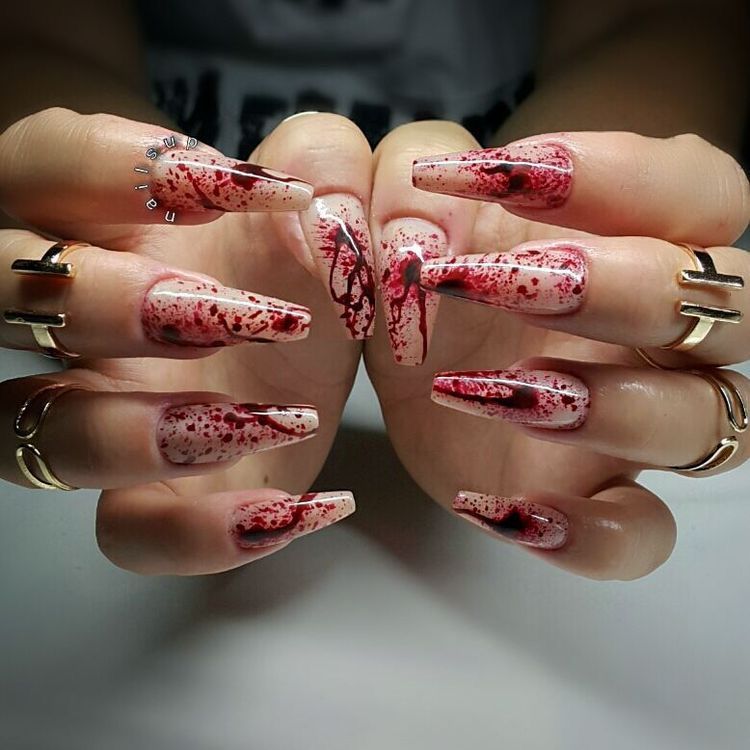 Jack-o'-Lantern Delight: Pumpkin Nail Art
Pumpkins are a symbol of Halloween, and they make for fantastic nail art inspiration. Paint cute Jack-o'-lantern faces on your nails or go for a more sophisticated look with pumpkin-themed French tips.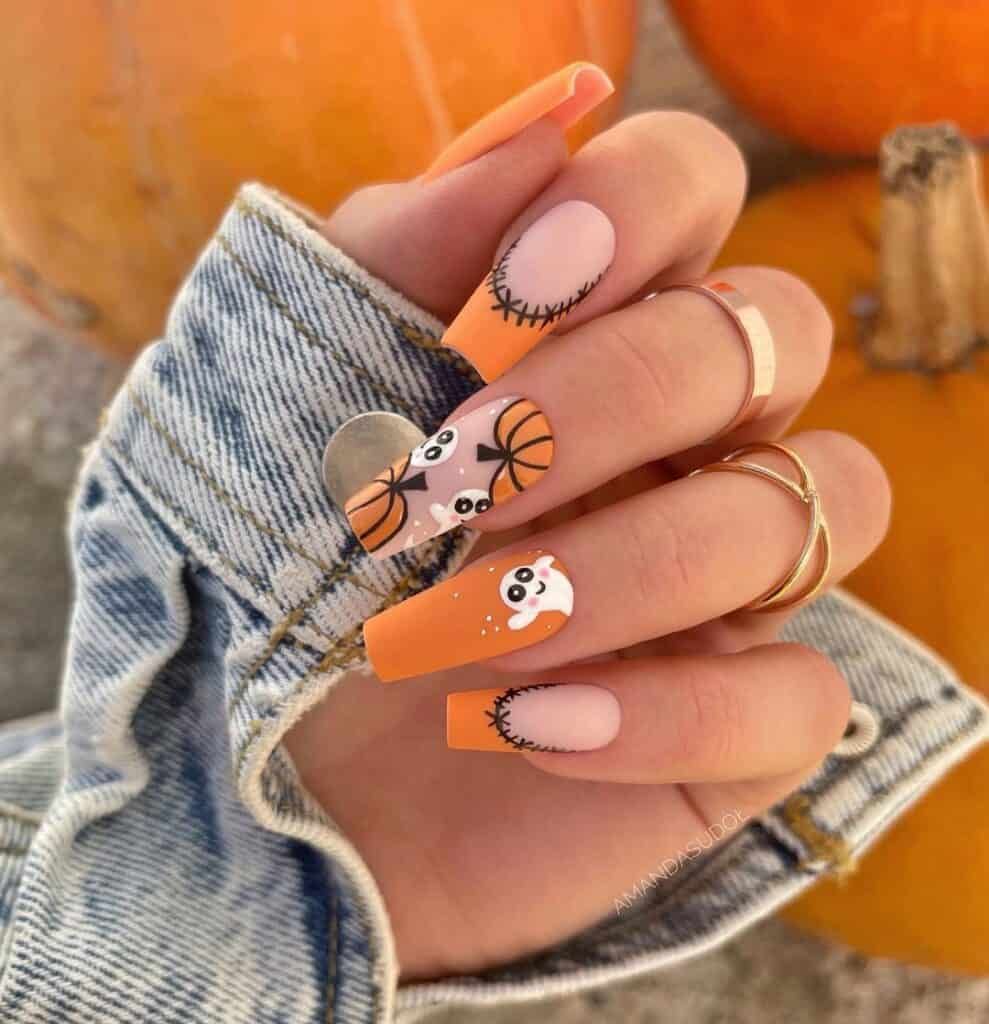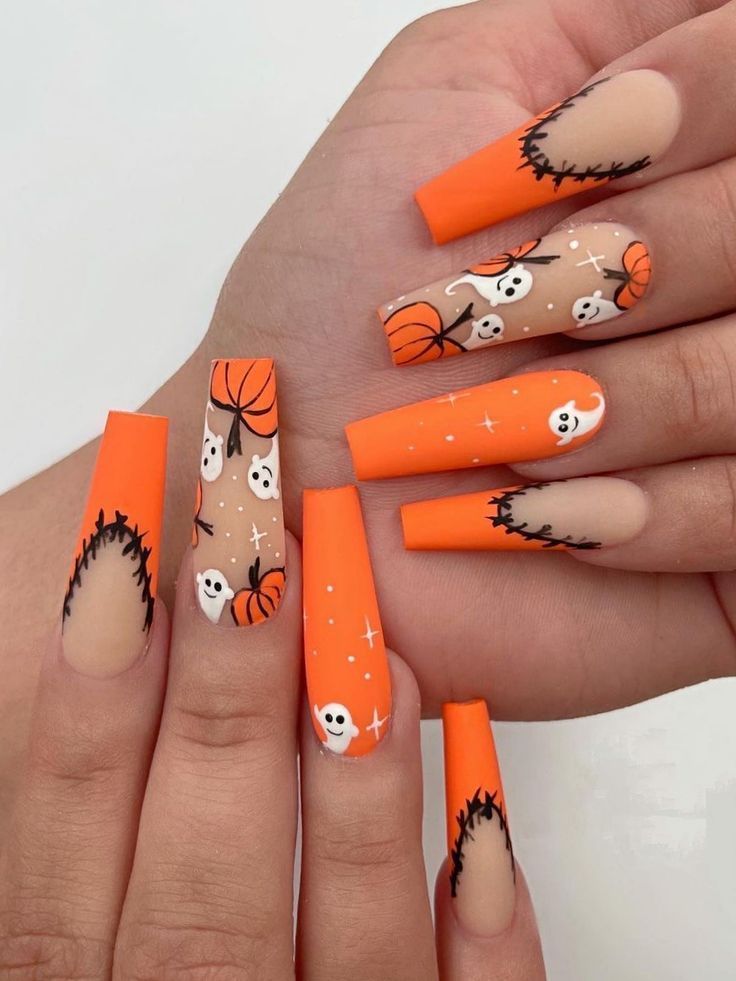 Wicked Witchcraft: Witchy Nail Designs
Channel your inner witch with mystical and enchanting nail designs. Think witch hats, broomsticks, and cauldrons – all adorned with a dash of glitter and a pinch of magic.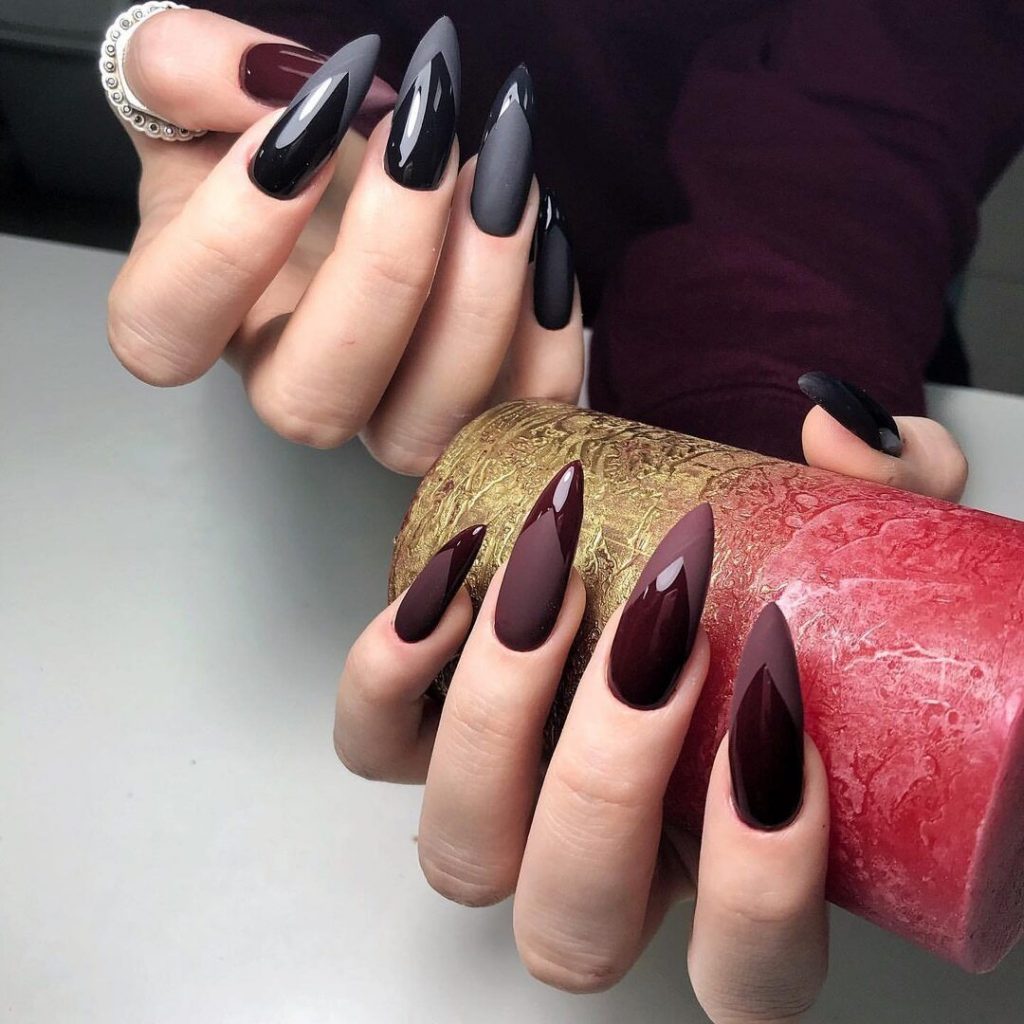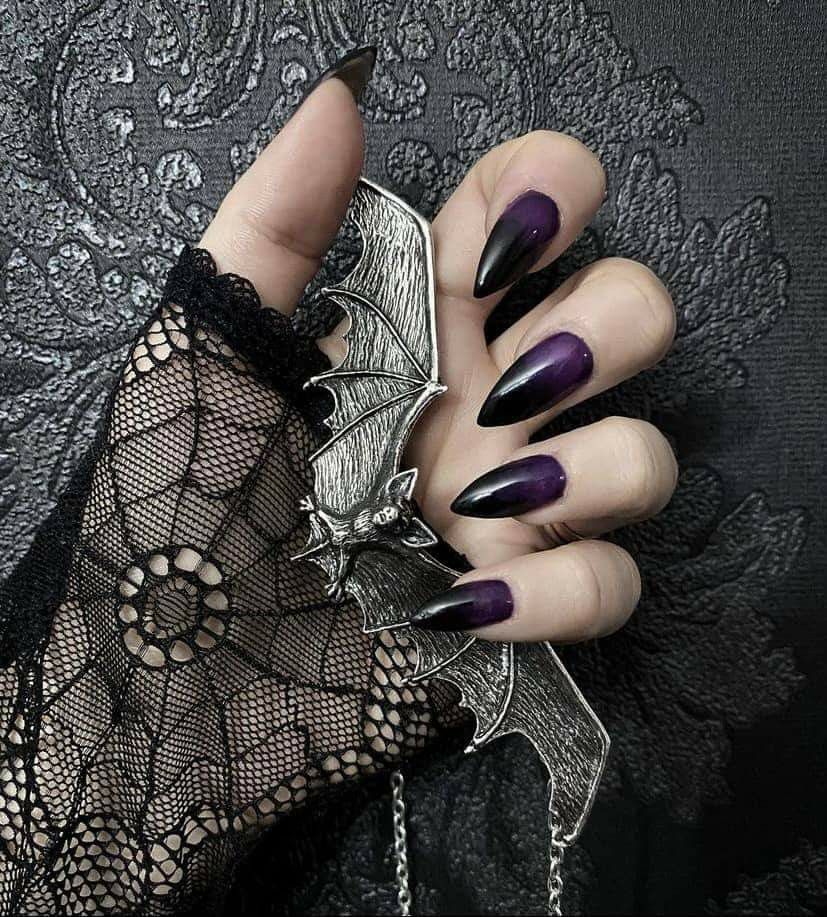 Vampire's Kiss: Blood-Red Nail Art
Embrace your inner vampire with blood-red nails that scream elegance and danger. Add some dripping blood effects or subtle vampire fangs for a captivating look.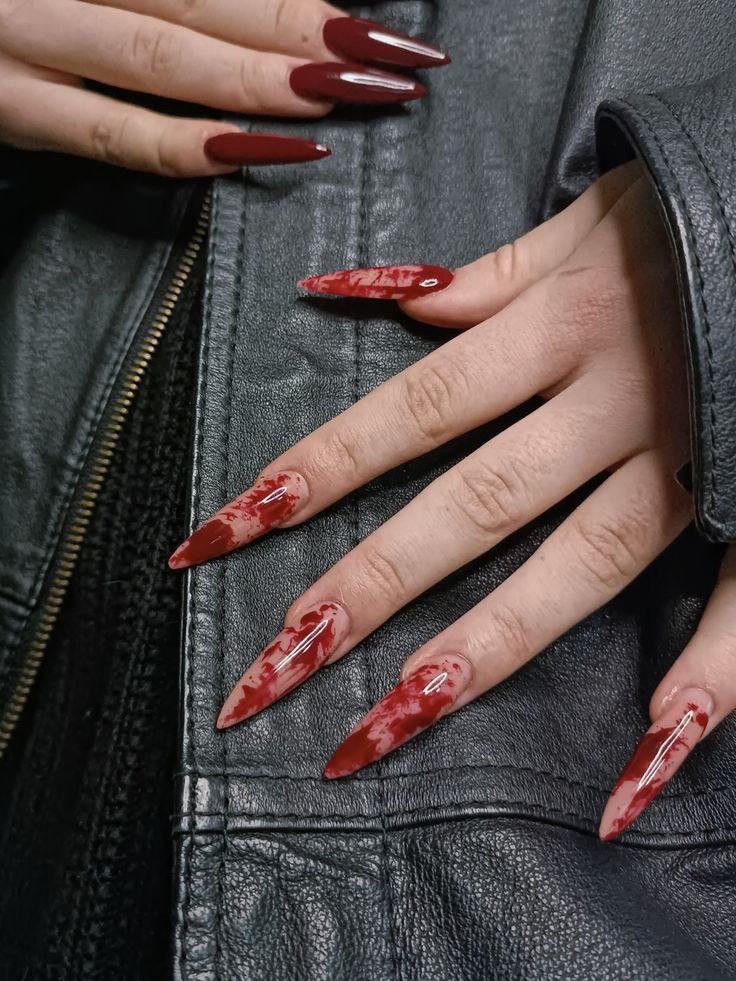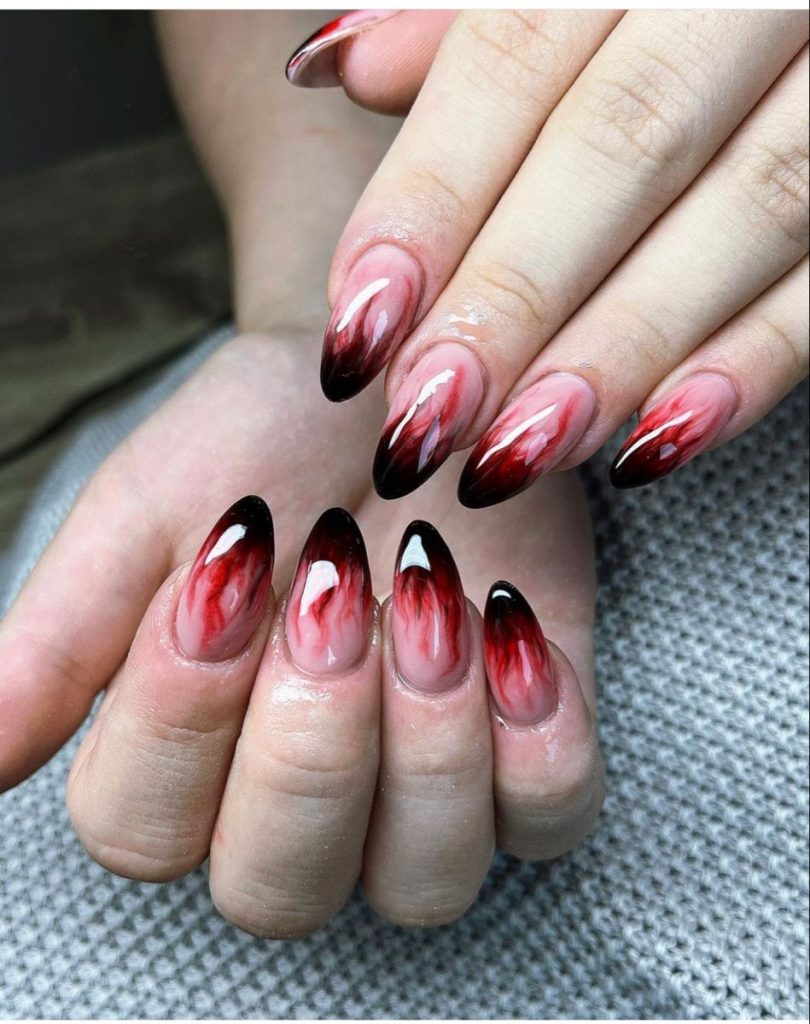 Creepy Crawlies: Spider and Web Nails
Arachnophobes beware! Spider and web nail designs are perfect for those who want to send shivers down spines. Incorporate intricate spiderweb patterns or add a 3D spider accent for maximum creepiness.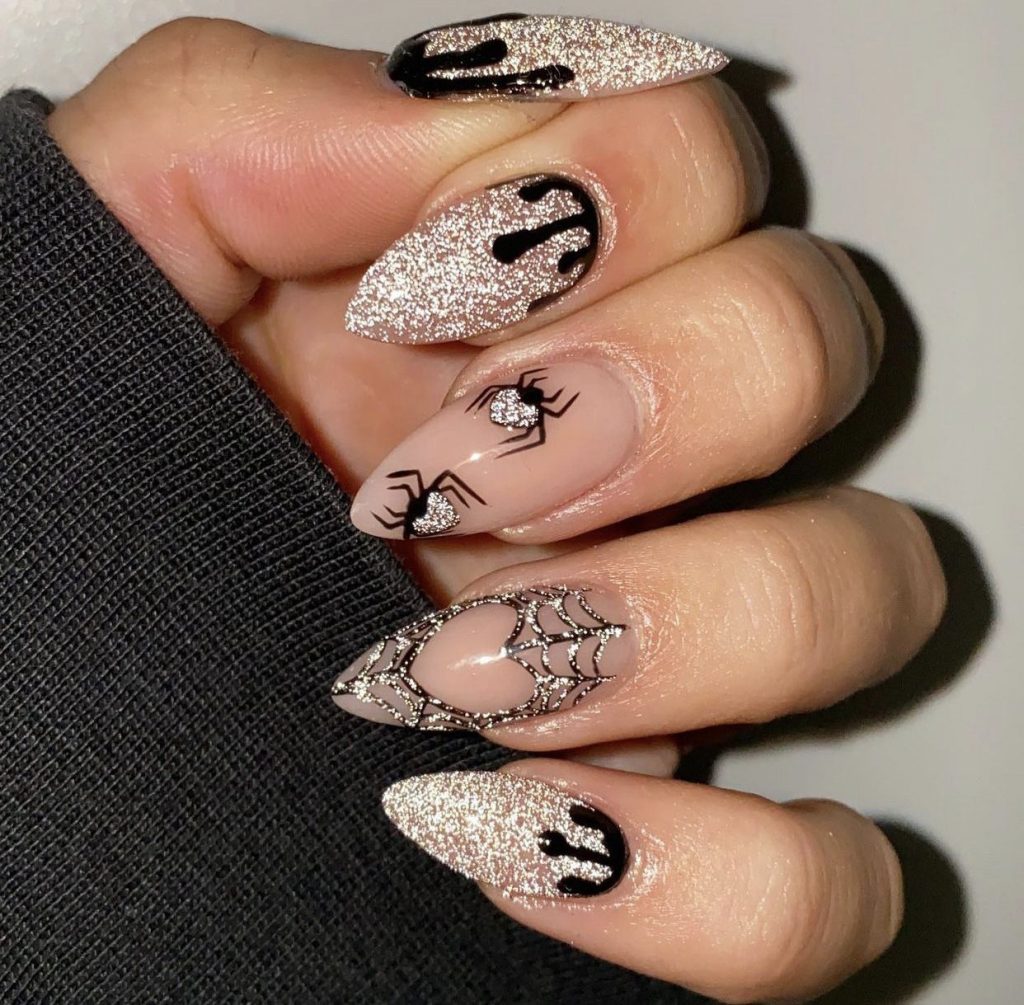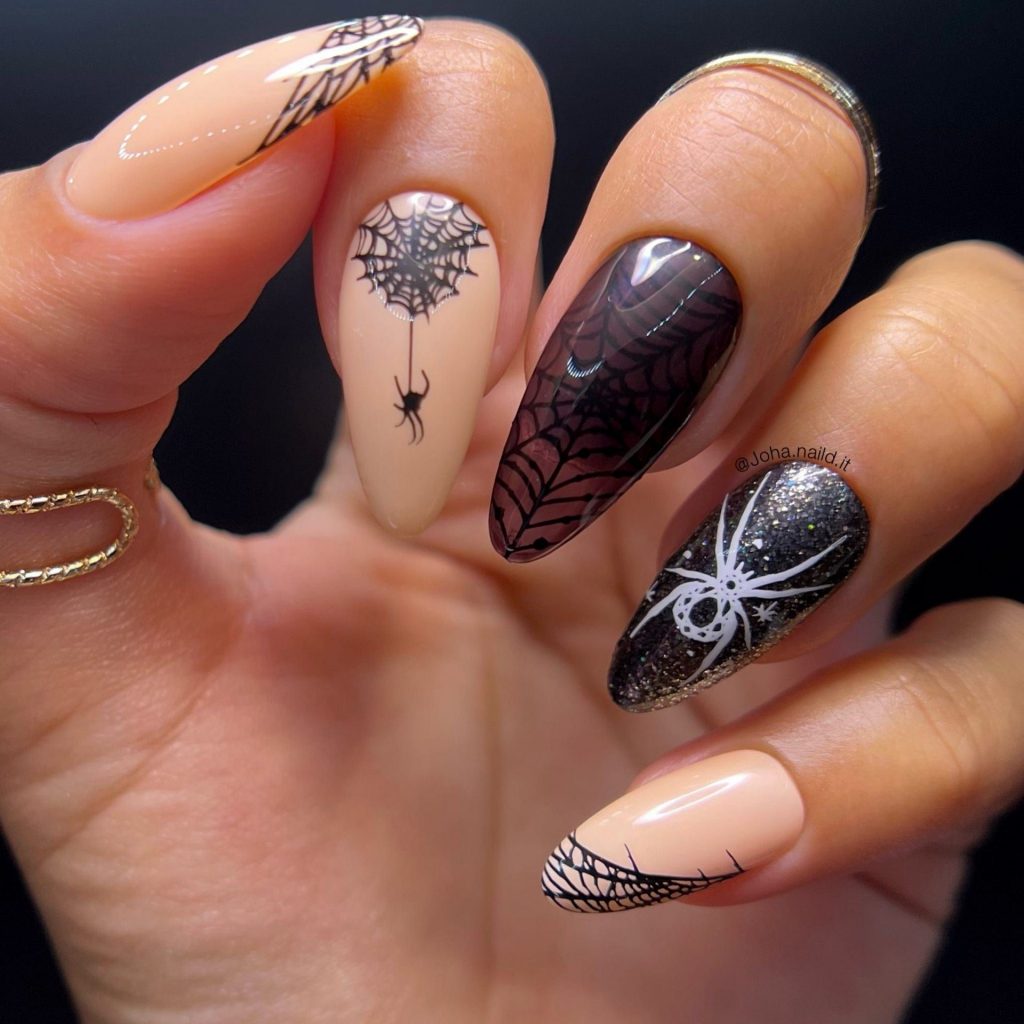 Ghosts in the Night: Ghostly Nail Designs
Capture the spirit of Halloween with ghostly nail designs. These can range from cute and friendly ghosts to ethereal and haunting apparitions – the choice is yours.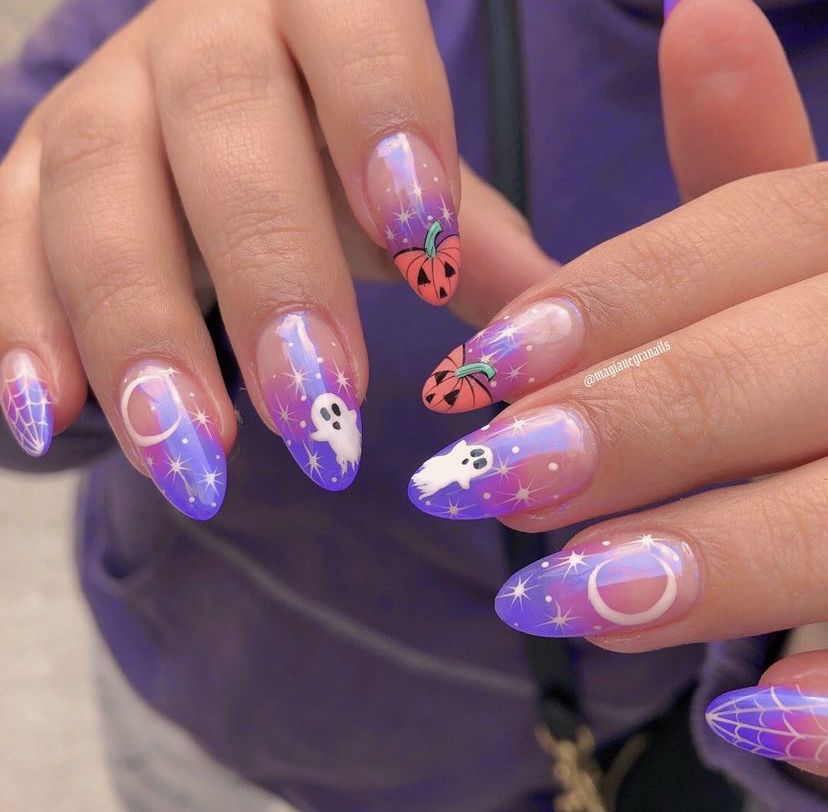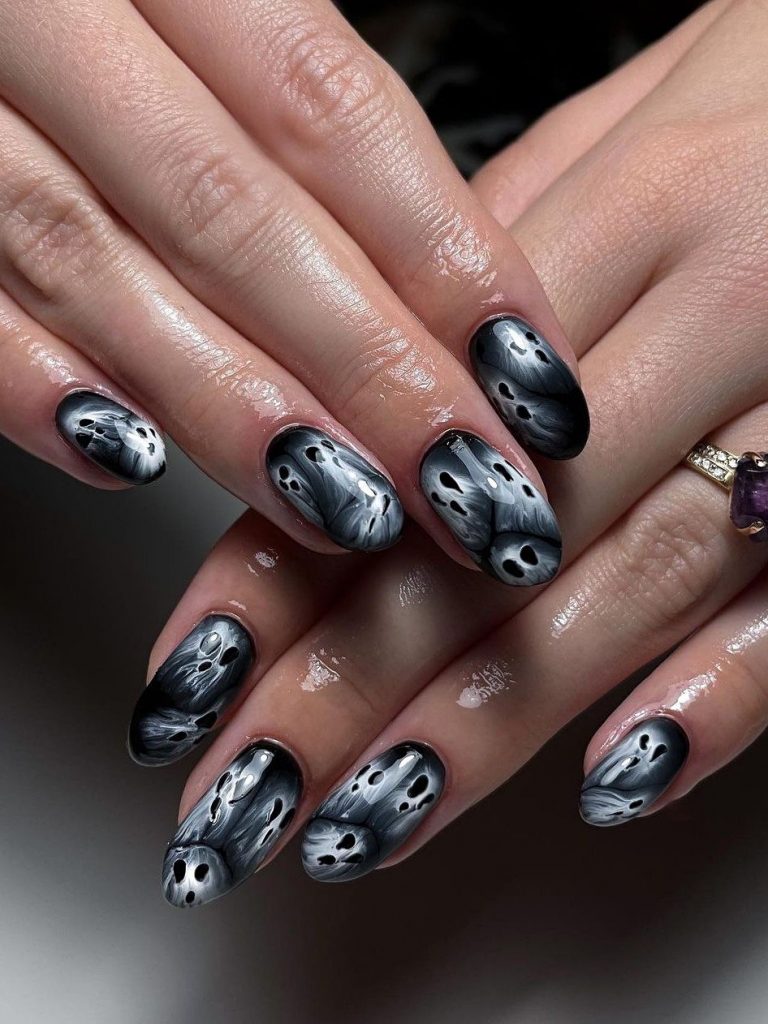 Eerie Elegance: Gothic Nail Art
If you prefer a more sophisticated and mysterious look, gothic nail art is the way to go. Think deep, dark colors, intricate lace patterns, and coffin-shaped nails for an eerie yet elegant appearance.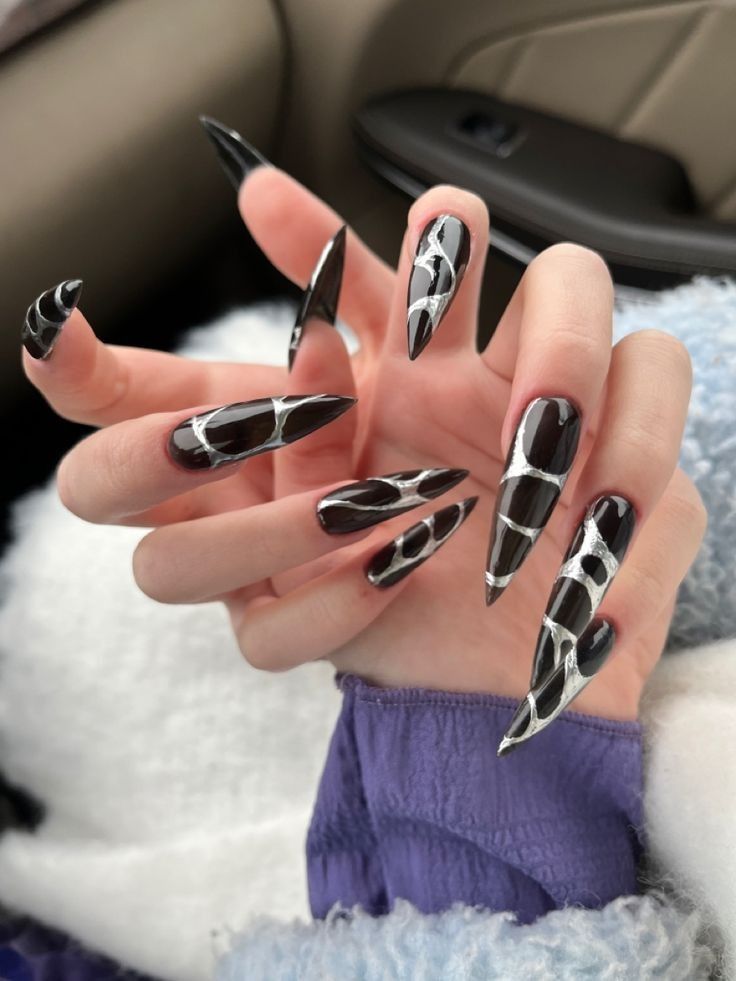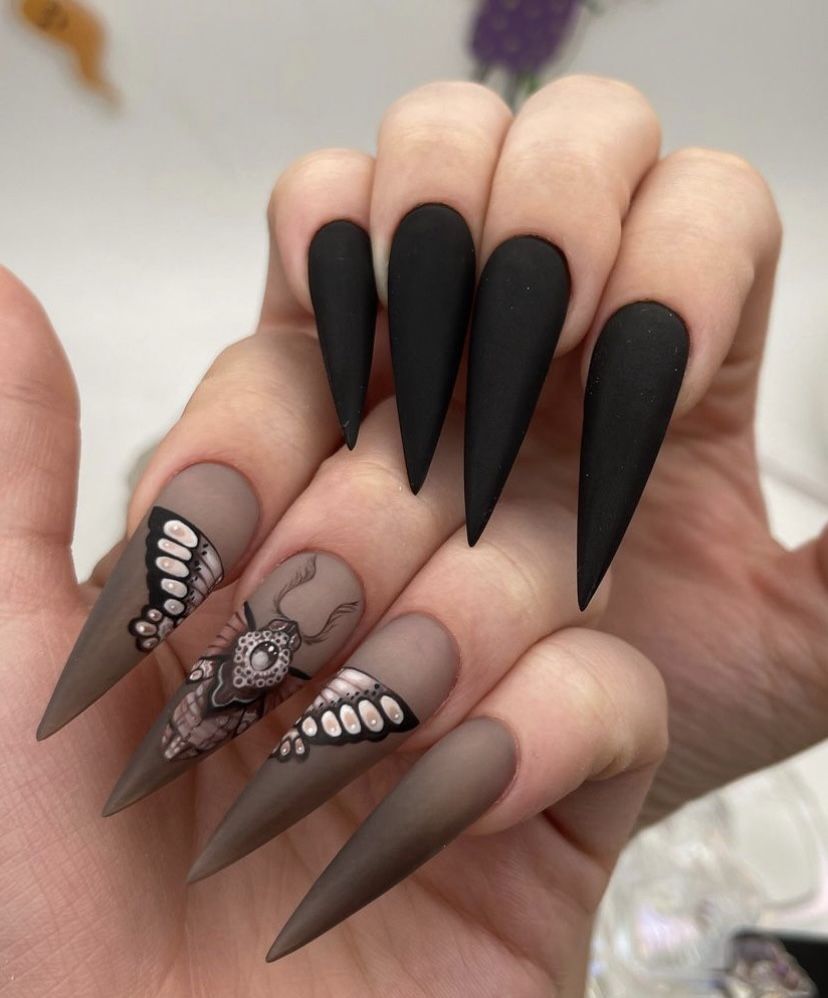 Zombie Apocalypse: Gory Zombie Nails
Zombies are a staple of Halloween horror, and your nails can join in the fun. Create gruesome zombie-themed nails with peeling flesh, exposed bones, and blood splatters.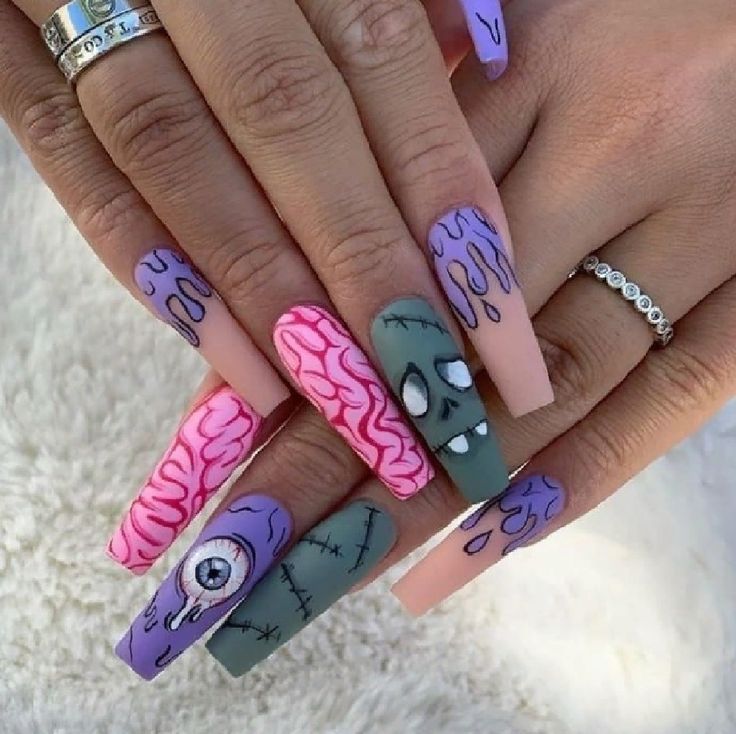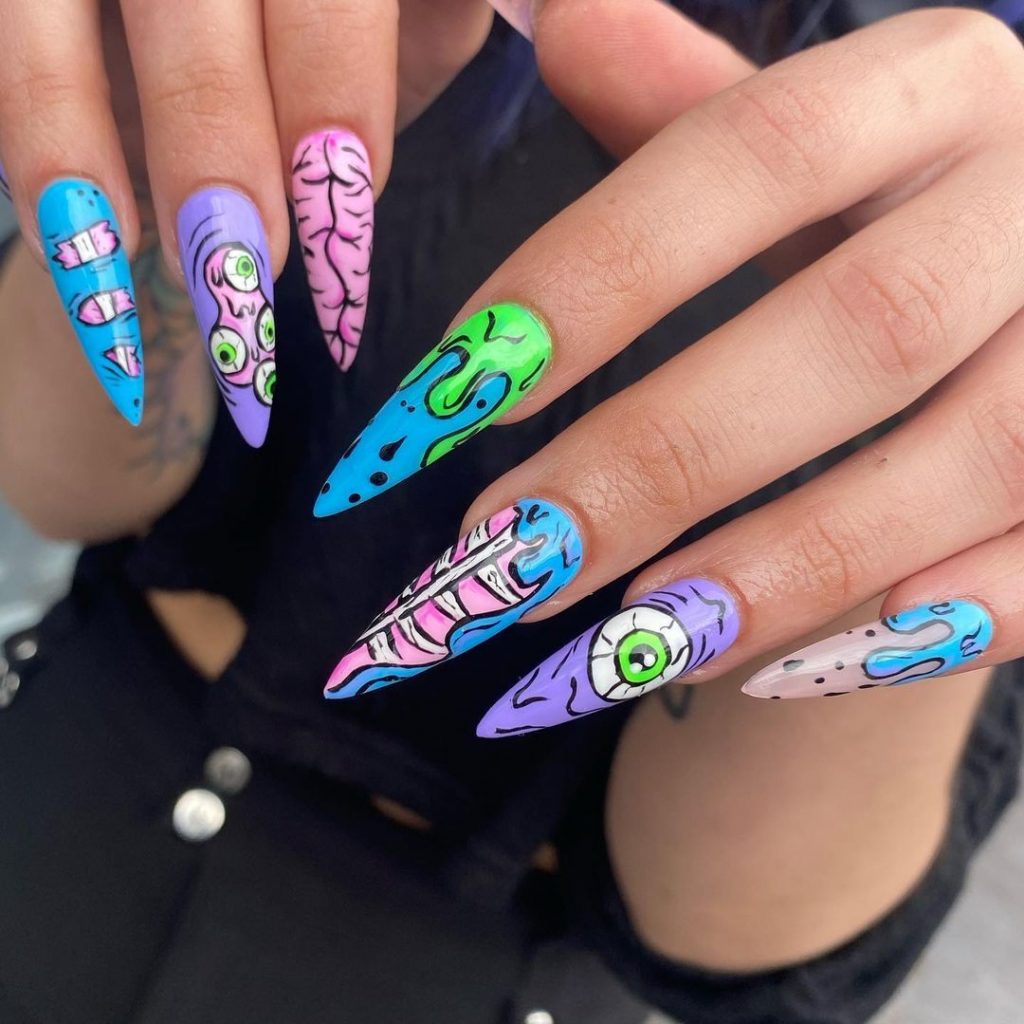 Save Pin