Nails
Square Nails Fall 2023 17 Ideas: Embrace the Trendy and Edgy Look!
Are you ready to elevate your nail game this fall? Look no further than square nails, the hottest trend for the upcoming season. Square nails offer a stylish and edgy look that can instantly transform your hands into a fashion statement. In this article, we will explore the top square nail ideas for fall 2023, providing you with the inspiration you need to rock this trend. So, let's dive in and discover the fabulous world of square nails!
Square Nails and their Rising Popularity
Square nails have become increasingly popular in recent years, and their demand shows no signs of slowing down. This nail shape is characterized by straight edges and a flat top, offering a modern and chic look. Square nails are versatile and can be customized to suit any style or occasion. Whether you prefer a minimalist approach or extravagant nail art, square nails provide the perfect canvas for creative expression.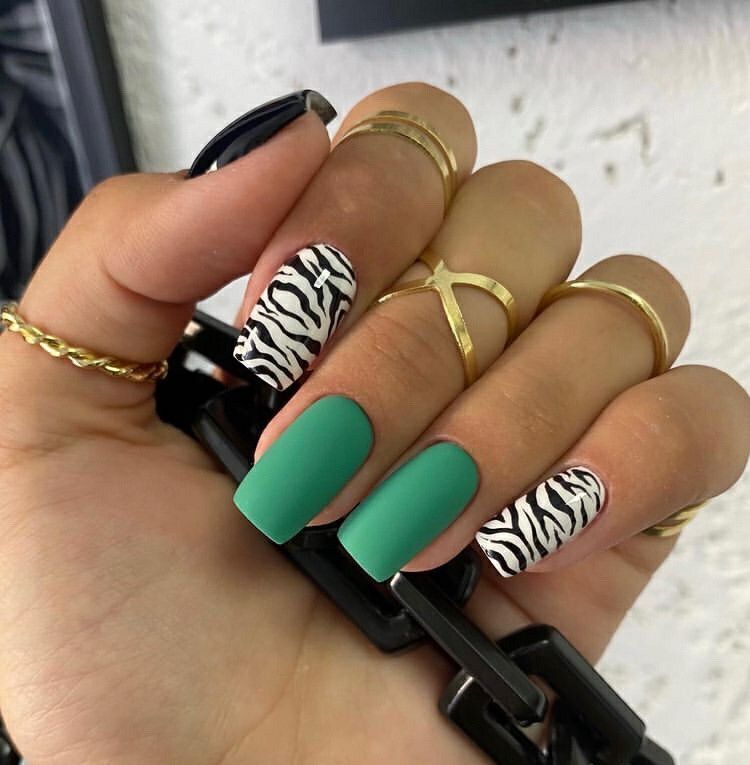 Choosing the Perfect Nail Shape: Why Square Nails?
When it comes to nail shapes, square nails have their own unique appeal. Here are a few reasons why you should consider embracing this trendy nail shape: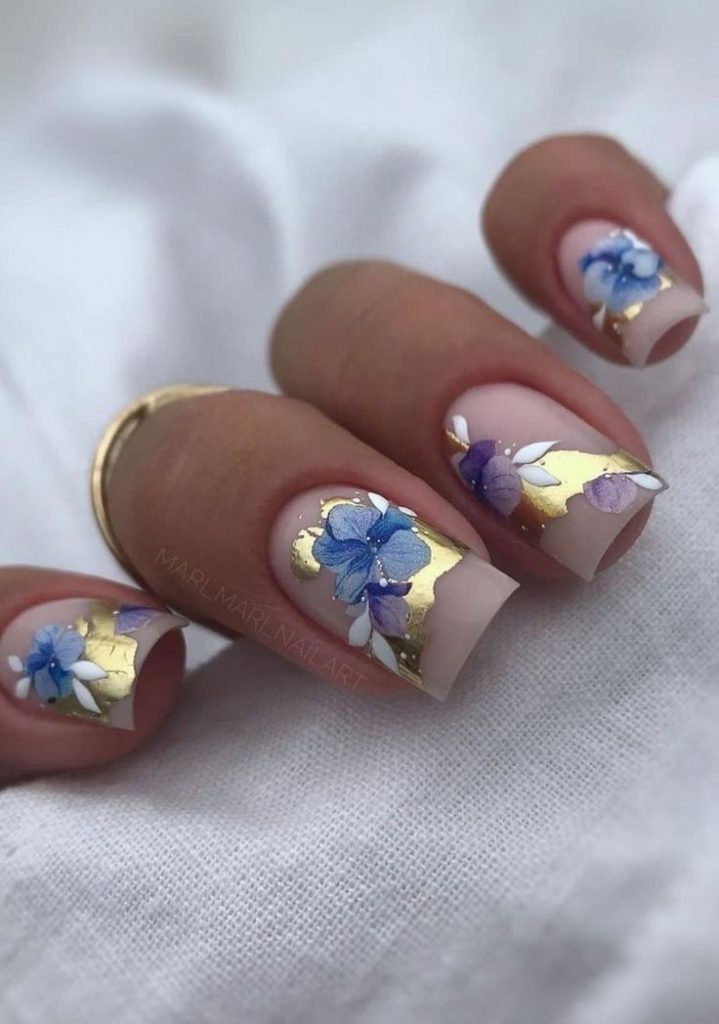 On-trend Style: Square nails are a popular choice among fashion enthusiasts and celebrities, making them a must-have for those who want to stay up to date with the latest trends.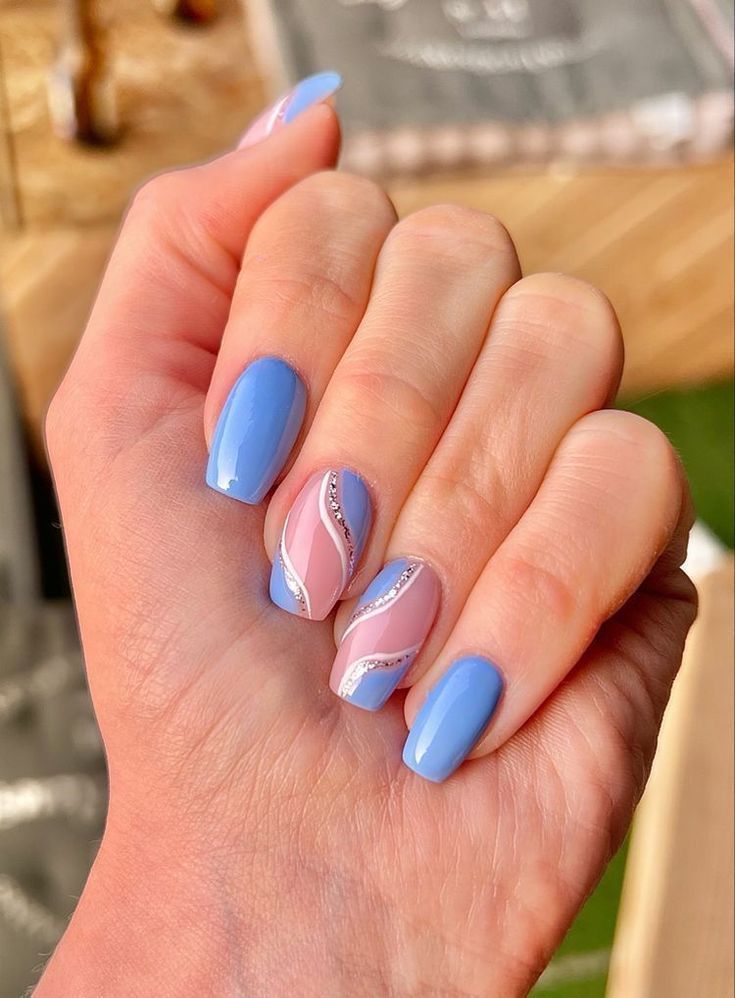 Lengthening Effect: The straight edges of square nails create an illusion of elongated fingers, adding elegance and sophistication to your overall look.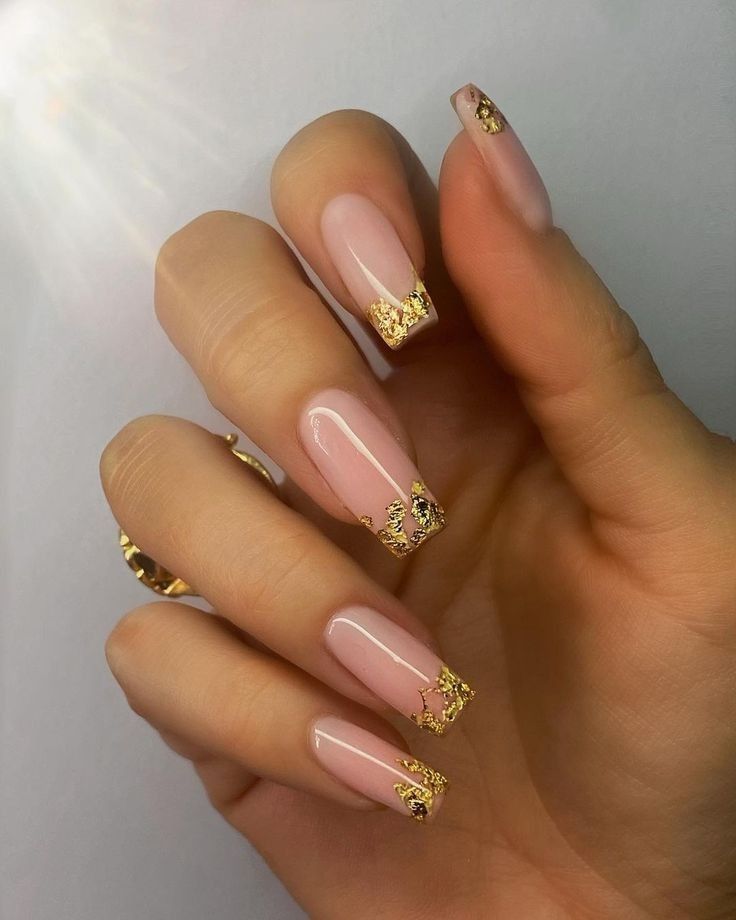 Strong and Durable: Square nails provide more surface area, making them less prone to breakage compared to other nail shapes.
Versatile Designs: Square nails offer ample space for various nail art techniques and designs, allowing you to showcase your creativity.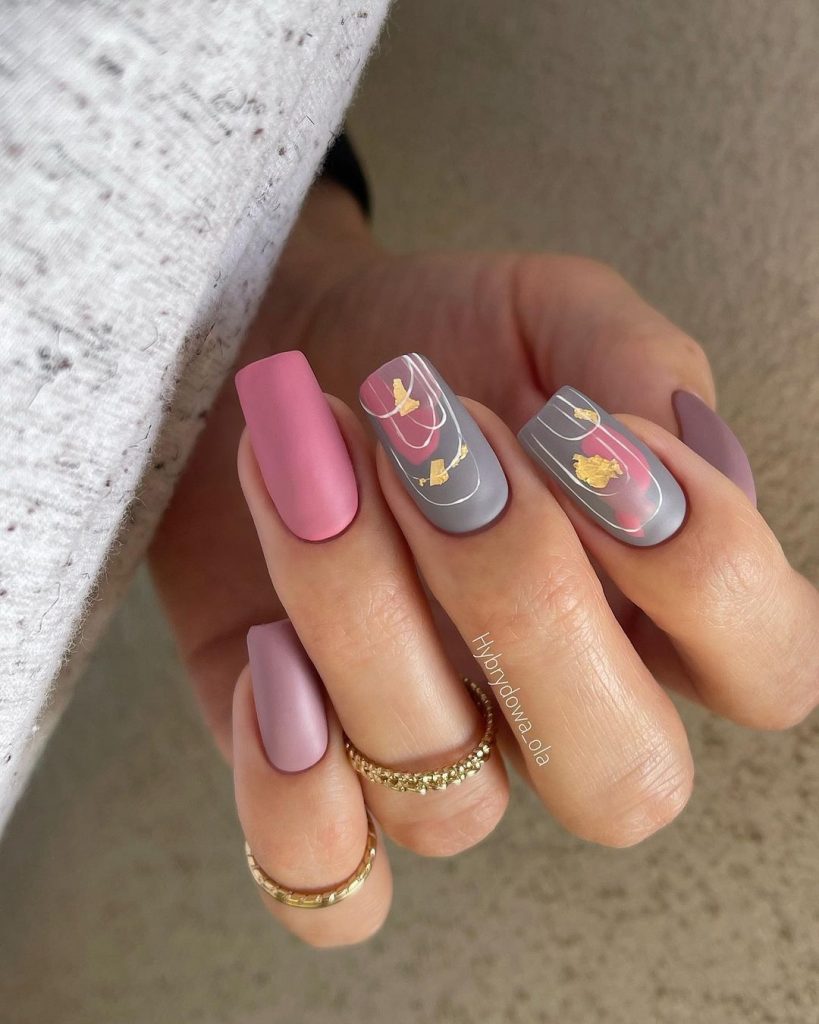 Fall 2023 Color Palette: Embrace the Seasonal Vibes
As we transition into fall, it's time to update your nail color palette. This season, opt for rich and warm tones that capture the essence of autumn. Here are some popular color choices for fall 2023 square nails: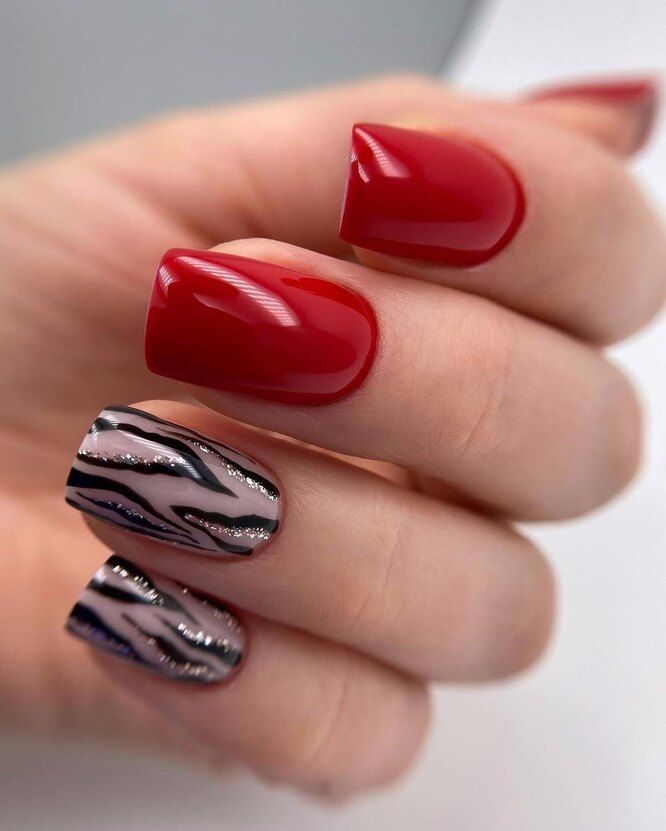 Rustic Red: Deep red shades evoke a sense of warmth and sophistication, perfect for cozy fall evenings.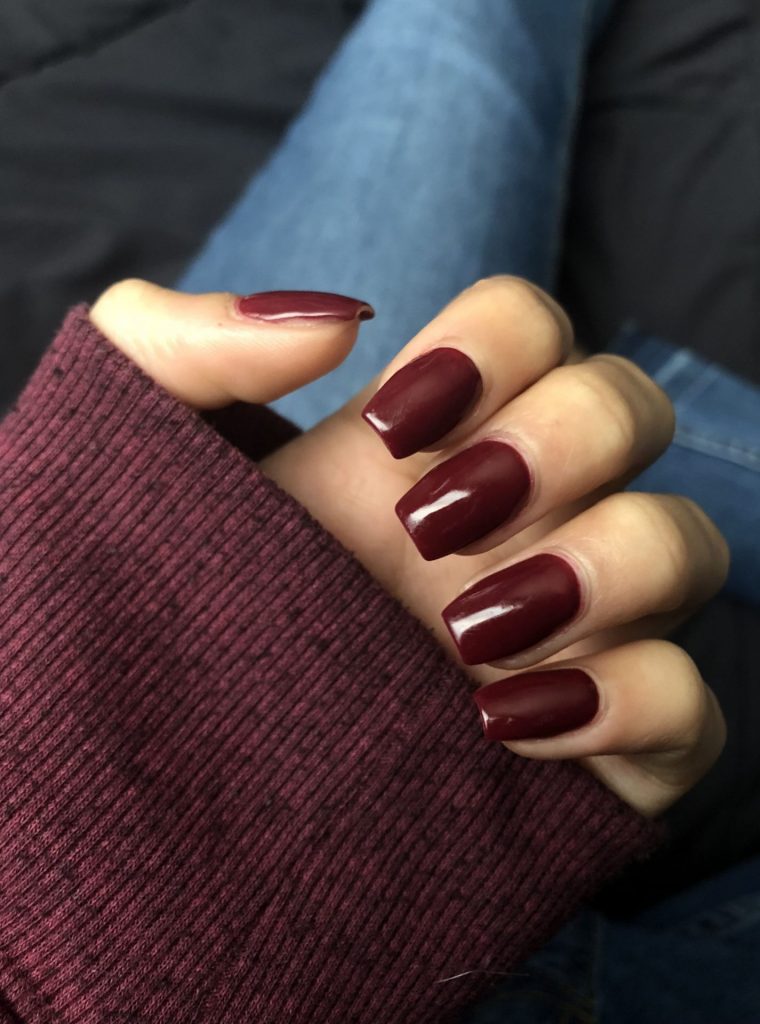 Earthy Neutrals: Embrace the natural beauty of fall with earthy tones like taupe, caramel, and olive green.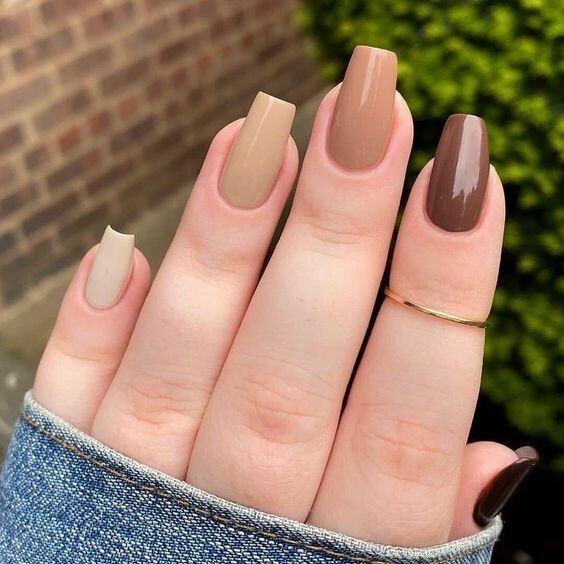 Mystic Purple: Add a touch of mystery to your nails with deep purple hues that reflect the enchanting aura of fall.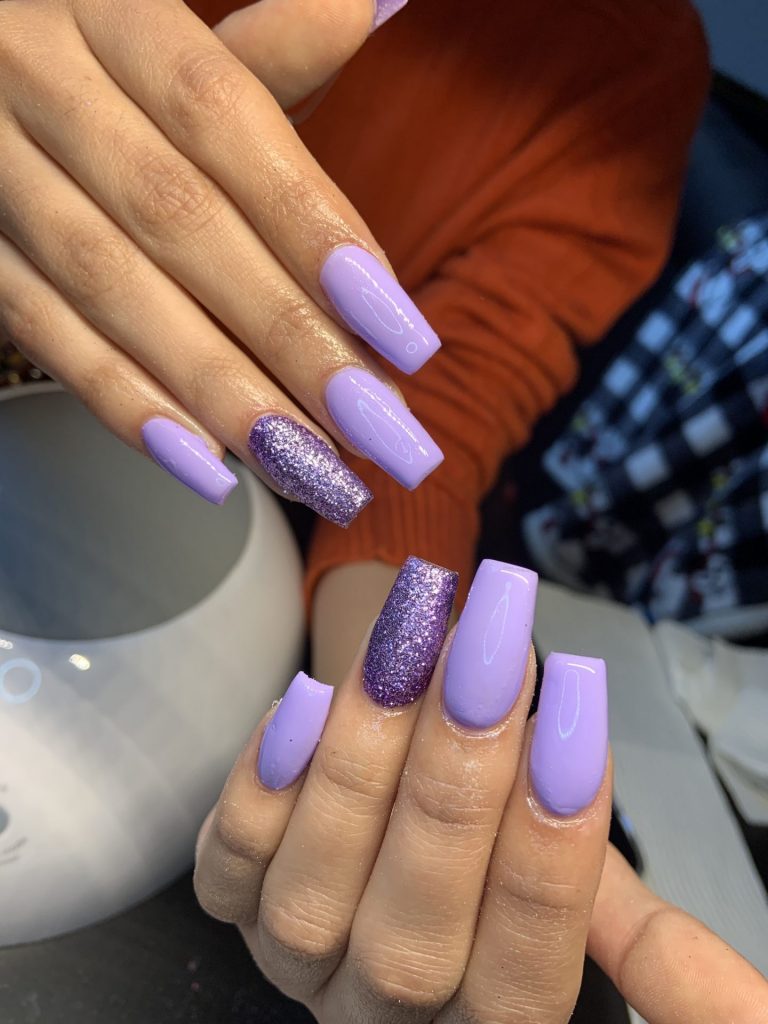 Metallic Accents: Incorporate metallic finishes like gold, bronze, or copper to add a glamorous twist to your square nails.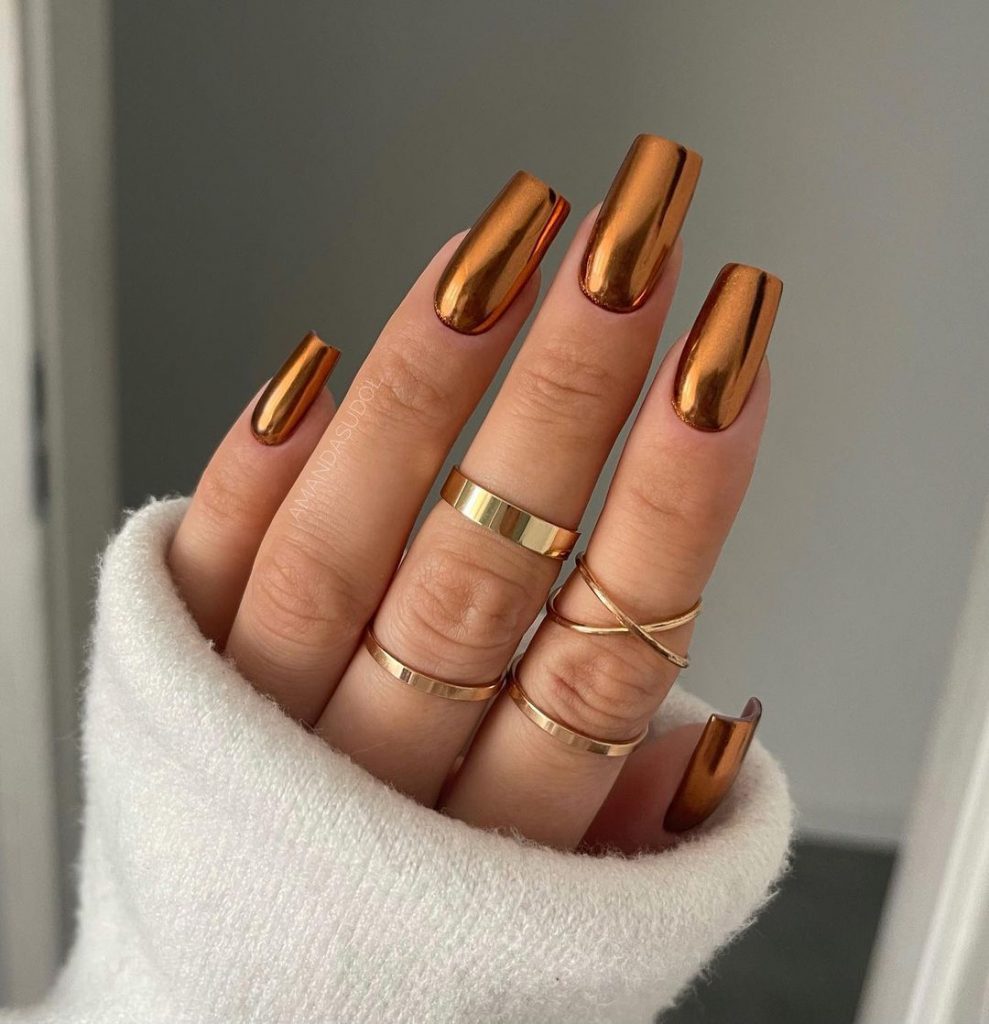 Classic Elegance: Solid Color Square Nails
For a timeless and sophisticated look, you can never go wrong with solid color square nails. Choose a shade that complements your skin tone and matches your personal style. Classic options like nude, black, or deep burgundy are always in vogue and exude elegance and refinement.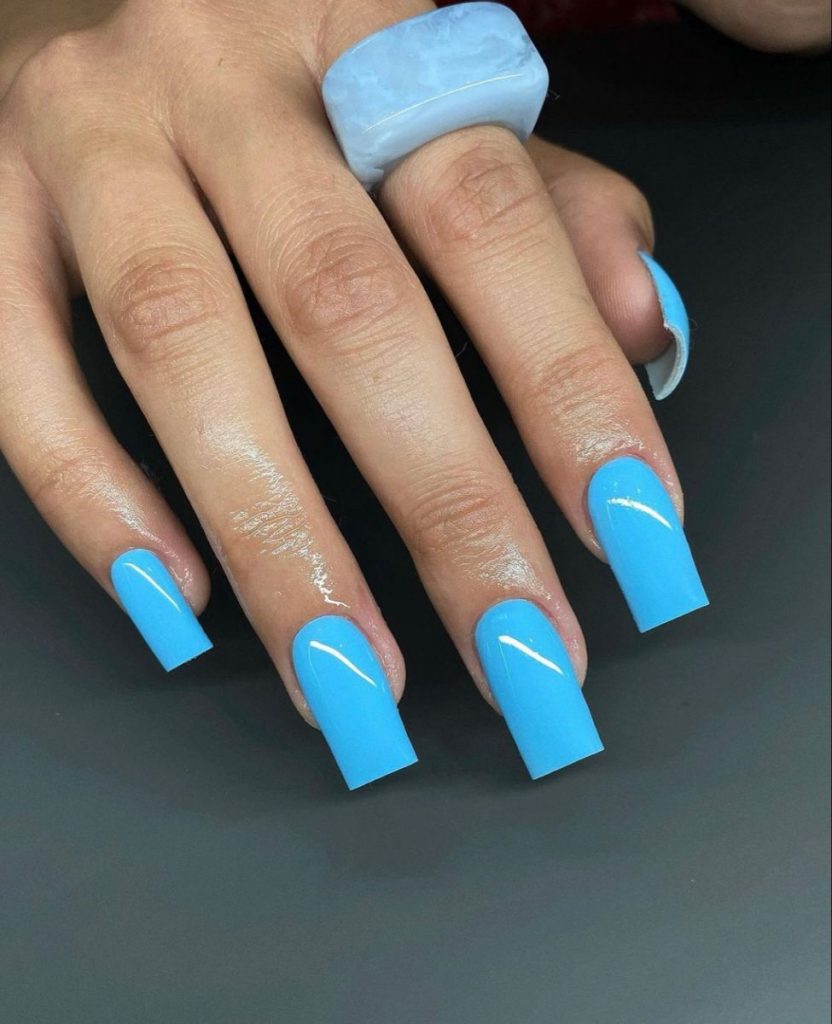 Glitter and Glamour: Sparkling Square Nails
If you love a touch of sparkle and glamour, glitter square nails are the way to go. Whether you prefer subtle shimmer or bold glittery designs, the options are endless. Consider a glitter accent nail or create an all-over glitter effect for a dazzling and eye-catching manicure.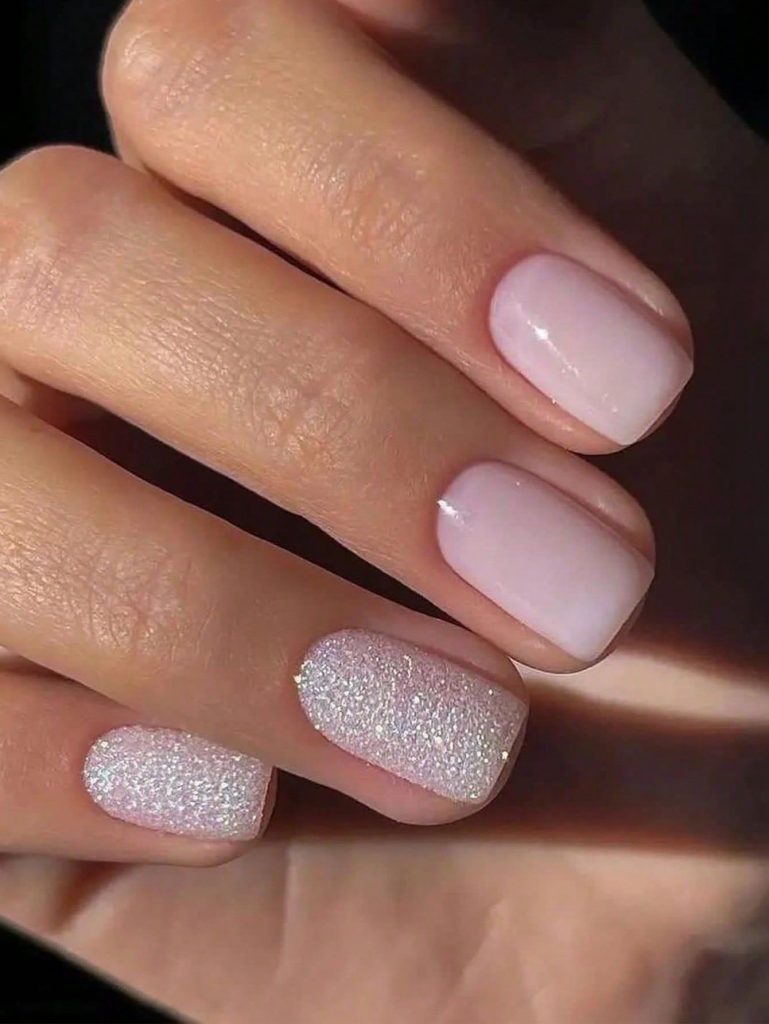 Geometric Patterns: Creative Designs for Square Nails
Geometric patterns are a fantastic way to add a modern and artistic flair to your square nails. From simple lines and triangles to intricate shapes and designs, geometrics offer a stylish and contemporary aesthetic. Experiment with negative space, color blocking, or geometric gradients for a truly unique look.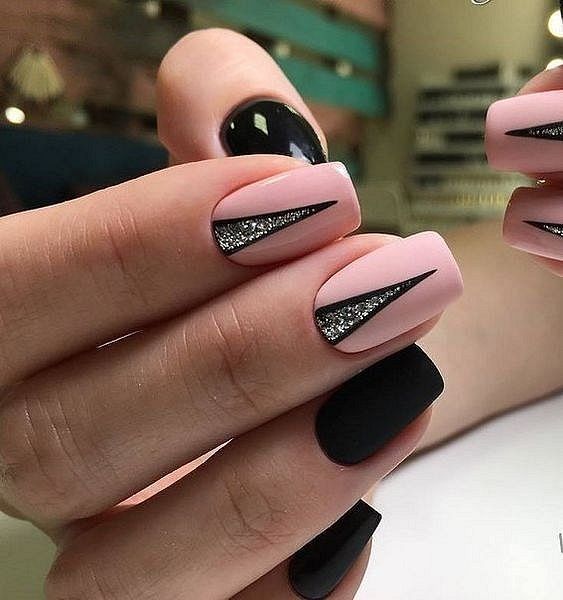 Nail Art Extravaganza: Masterpieces on Your Fingertips
Nail art allows you to unleash your creativity and make a bold statement. With square nails, you have ample space to showcase intricate designs, mini paintings, or detailed motifs. Floral patterns, animal prints, abstract art, and even mini landscapes can adorn your nails, turning them into tiny masterpieces.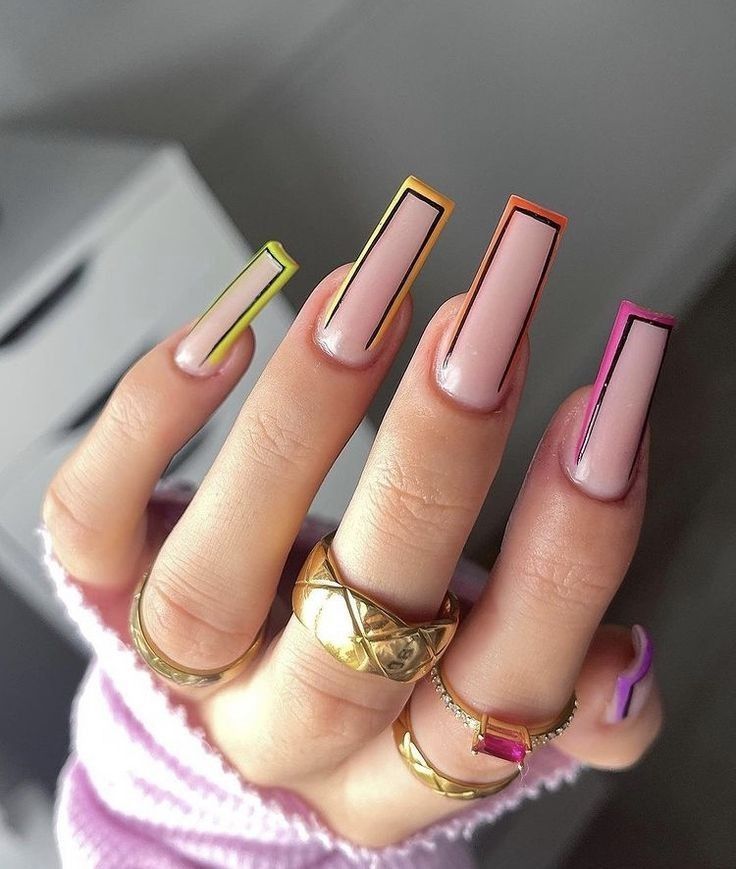 Matte Magic: Embrace the Velvety Finish
Matte square nails offer a sophisticated and understated look that is perfect for fall. The velvety texture adds a touch of luxury to your manicure. Experiment with matte topcoats in various colors, or combine matte and glossy finishes for a chic contrast.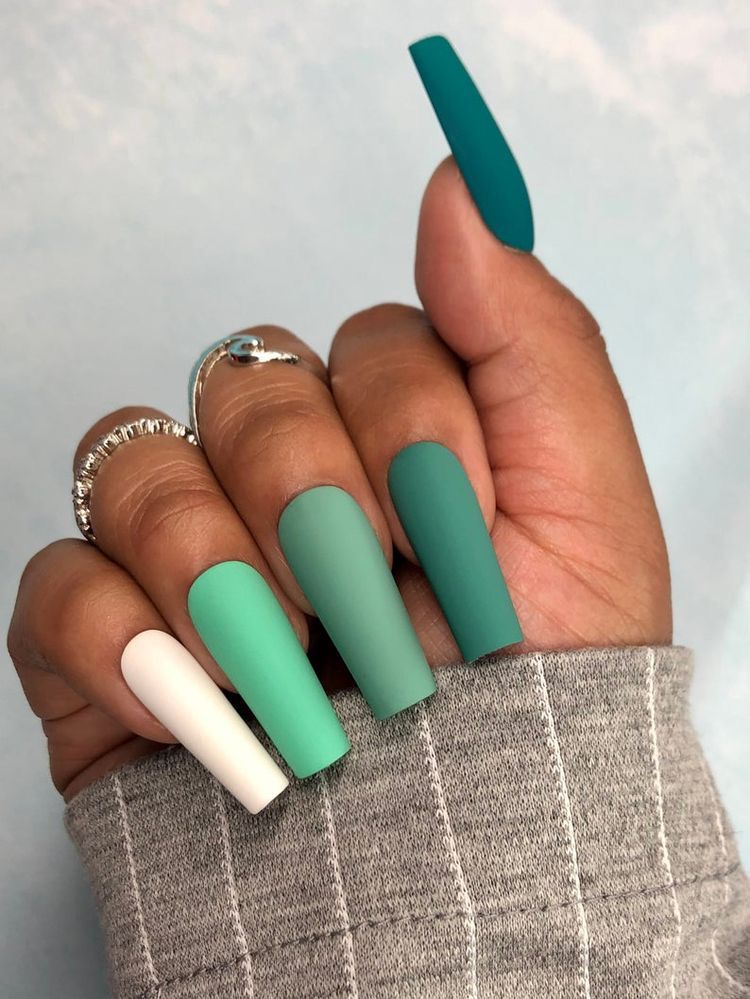 Accentuate with Accessories: Adding Flair to Square Nails
Accessories can take your square nails to the next level. From minimalist nail rings and studs to delicate chains and charms, there are endless options to personalize your manicure. Experiment with different placements and arrangements to create a truly unique and eye-catching nail look.