Nails
Square Nails Winter Colors 2023 – 2024 16 Ideas
In the world of fashion and beauty, nails are like a blank canvas waiting to be transformed into a masterpiece. With the winter season just around the corner, it's time to explore the latest trends in nail colors and designs. Square nails, known for their sleek and modern look, are a popular choice among fashion-forward individuals. If you're looking for inspiration on how to style your square nails for the winter of 2023-2024, you've come to the right place. In this article, we'll explore a variety of captivating winter color ideas that will make your square nails stand out in the crowd.
Embracing the Winter Vibes with Square Nails
As the temperatures drop and snowflakes start to fall, it's the perfect time to infuse some winter vibes into your nail game. Here's a curated list of winter nail colors and designs that will keep you on-trend throughout the season: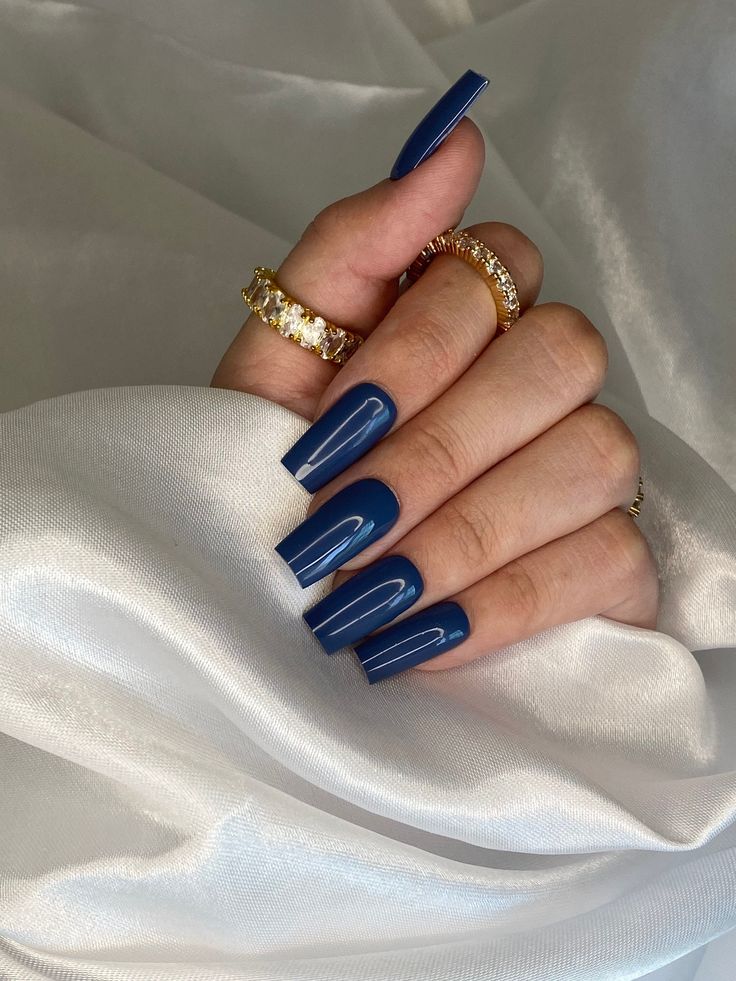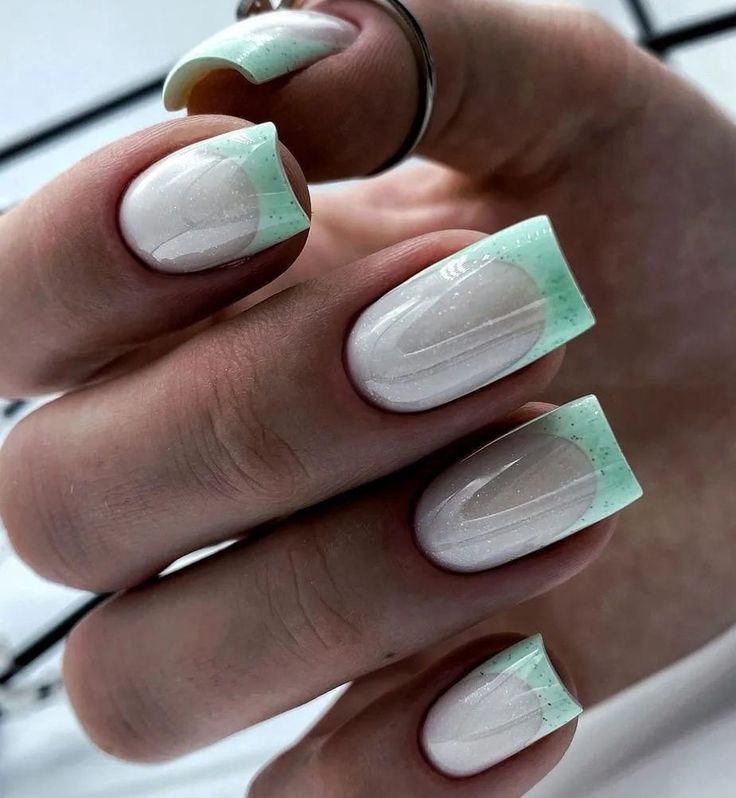 Classic Reds and Greens
Let's start with the classics. Deep reds and rich greens are timeless winter colors that never go out of style. Consider a glossy red finish for a bold and elegant look, or go for a matte green to capture the essence of evergreen trees.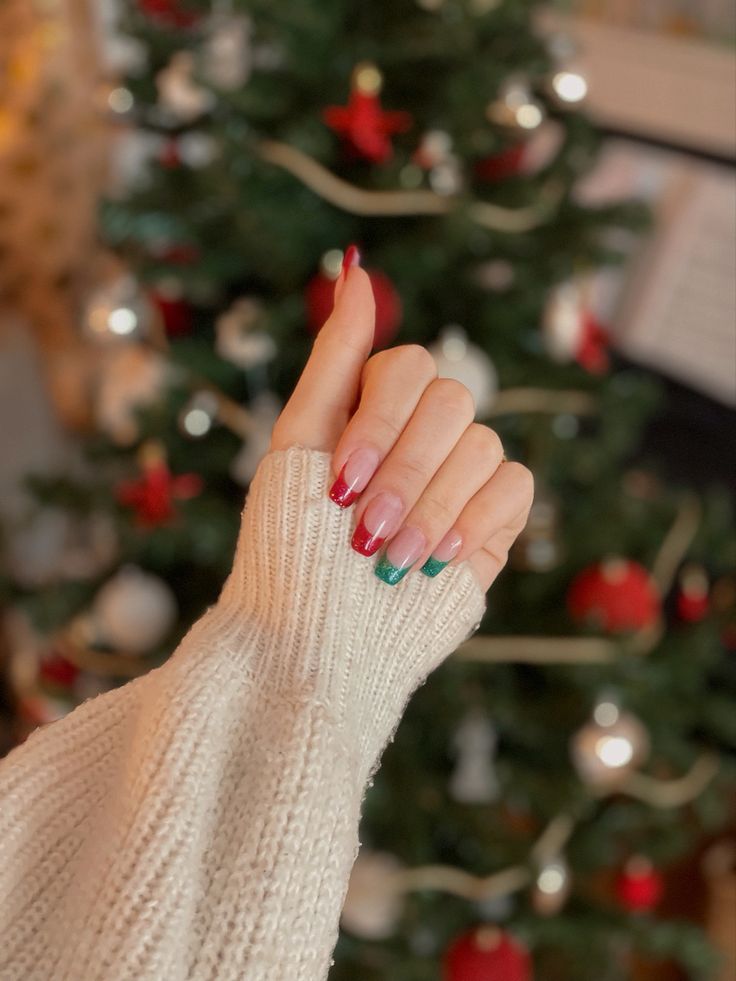 Frosty Blues and Silvers
For a frosty and ethereal appearance, opt for shades of icy blue and silver. These cool-toned colors mimic the frost on your windowpanes and are perfect for a winter wonderland vibe.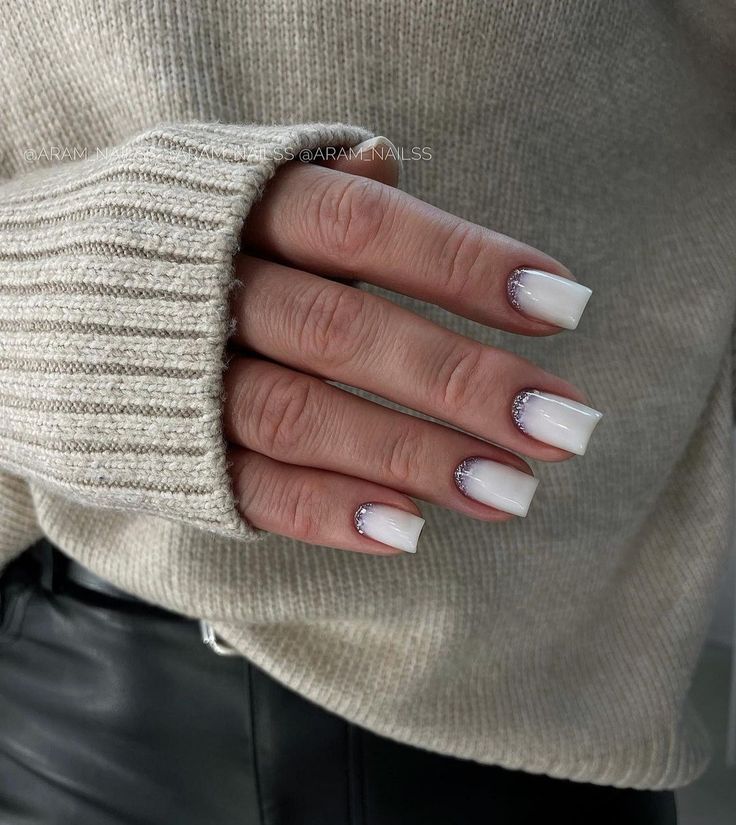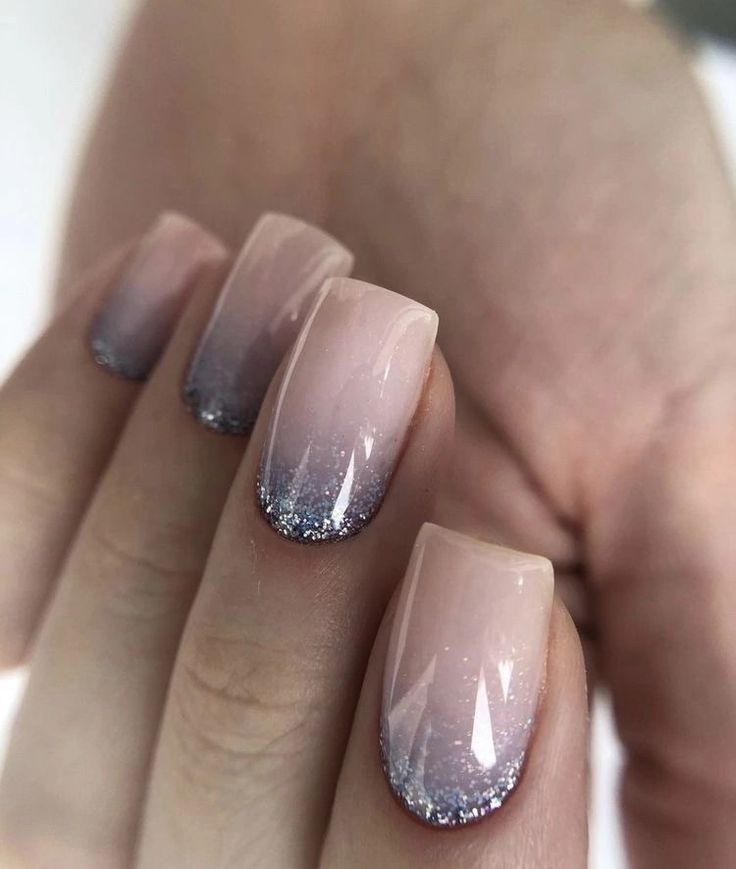 Glamorous Golds and Bronzes
If you want to add a touch of luxury to your square nails, gold and bronze shades are the way to go. These metallic hues create a glamorous look that's perfect for holiday parties.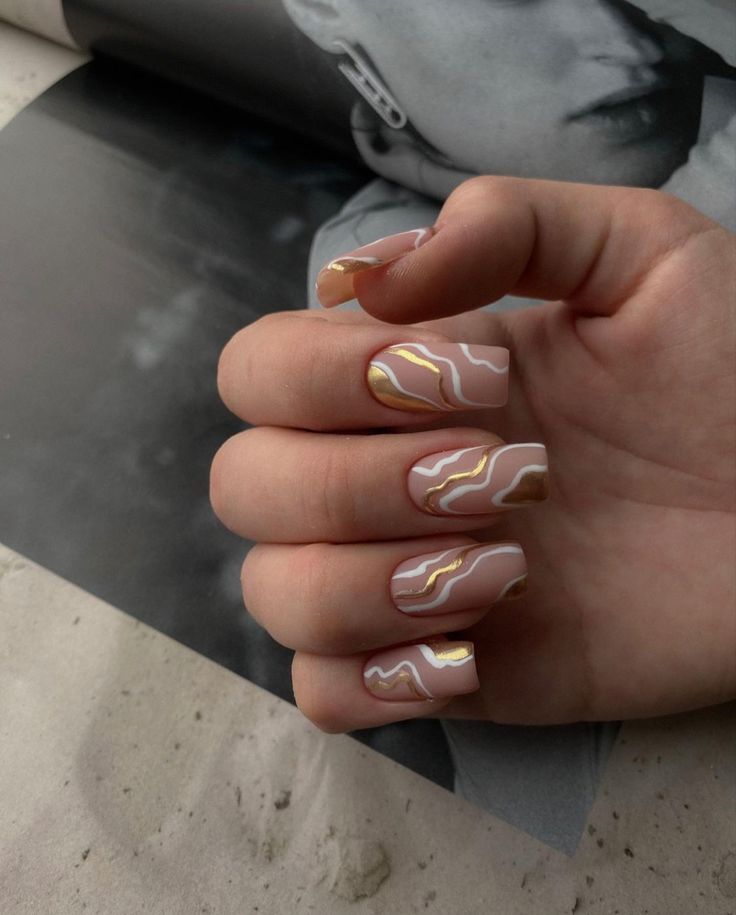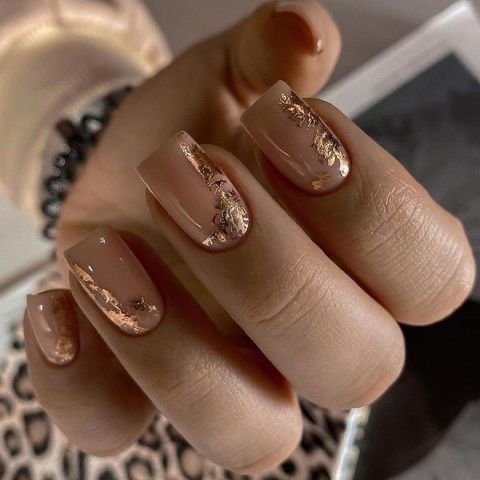 Moody Purples and Plums
Embrace the depth of winter by choosing moody purples and plums. These dark and mysterious colors are ideal for those who prefer a bold and edgy style.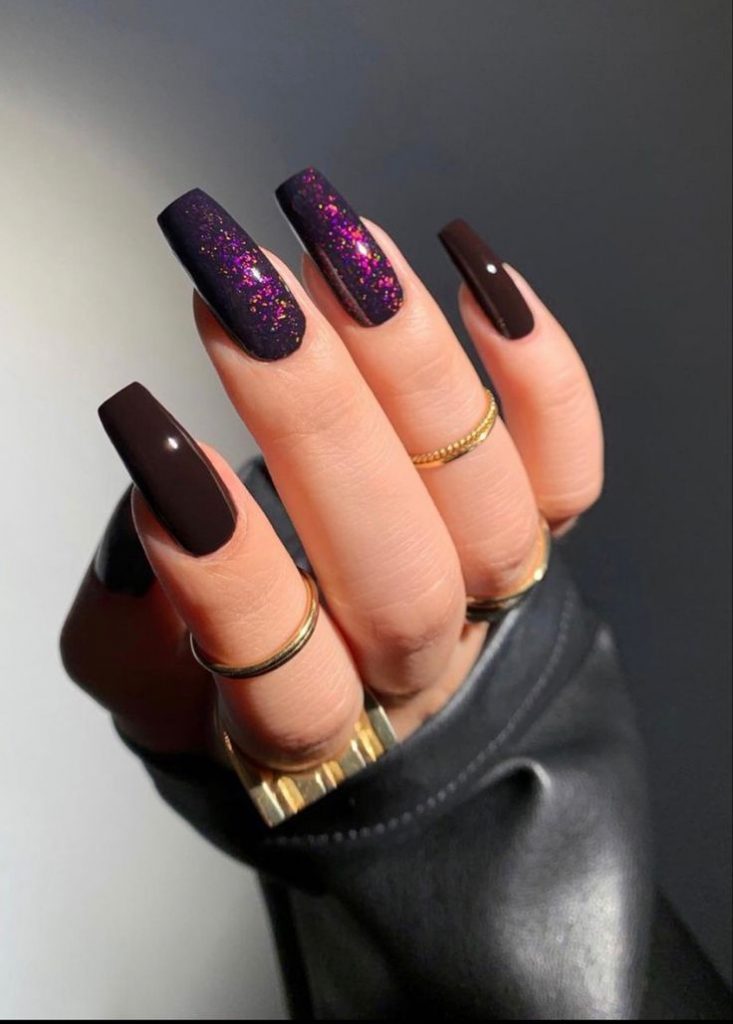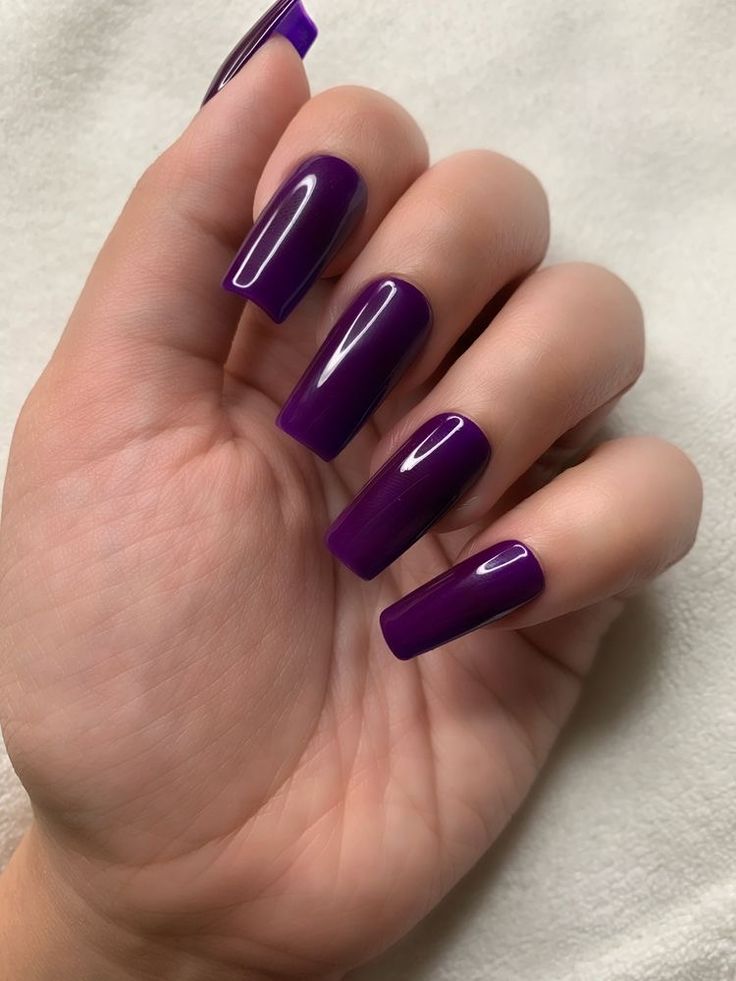 Iridescent Glitters
Make your nails sparkle like freshly fallen snow by incorporating iridescent glitters into your manicure. These glitters catch the light beautifully and are a great choice for a festive touch.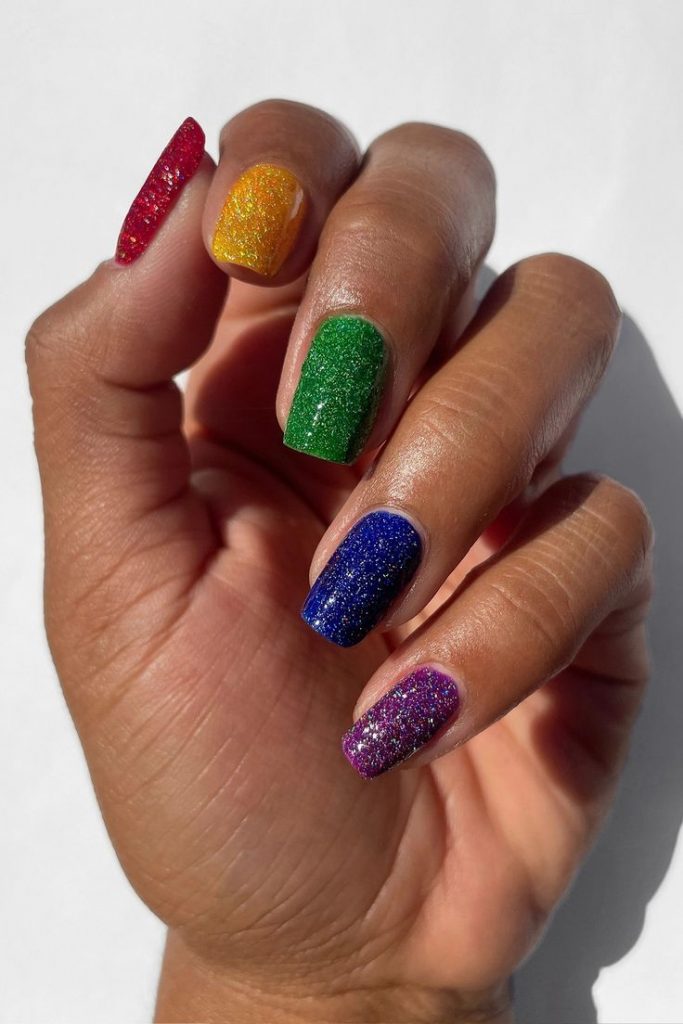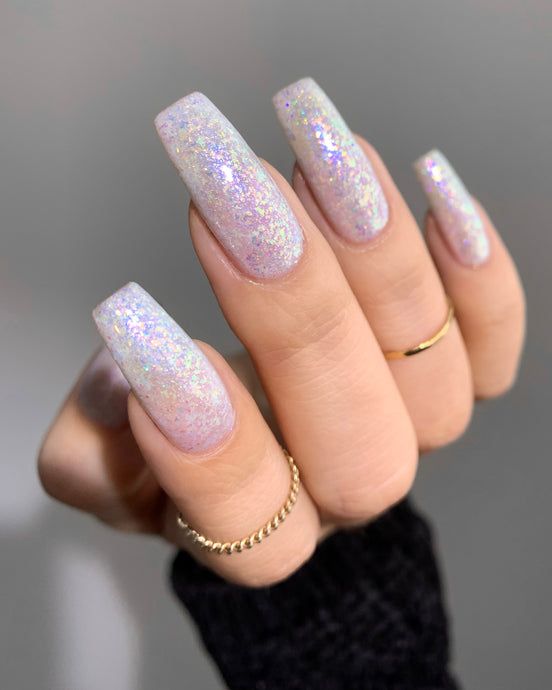 Minimalist White
If you appreciate simplicity, a clean white manicure is the epitome of elegance. It's versatile, timeless, and goes well with any winter outfit.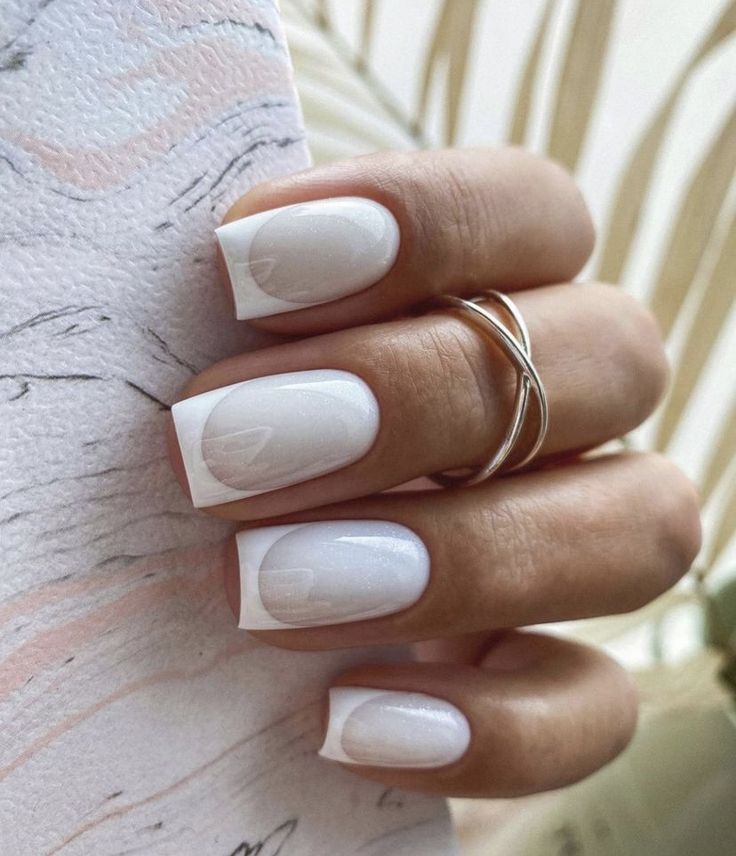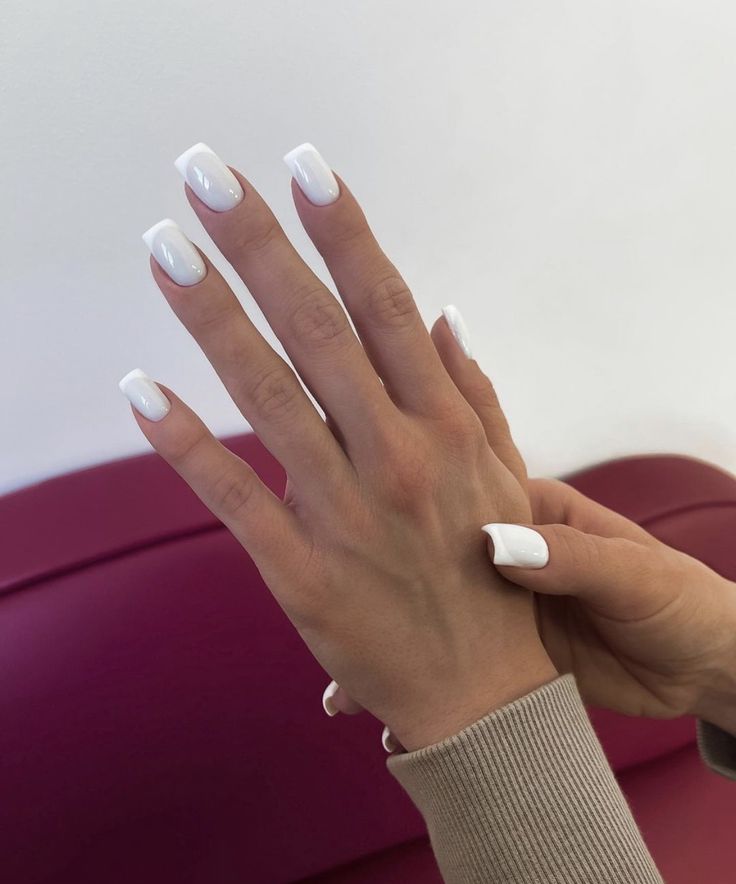 Nordic-Inspired Nail Art
For a truly unique look, consider Nordic-inspired nail art. Think snowflakes, reindeer, and cozy knit sweater patterns to add a touch of Scandinavian charm to your nails.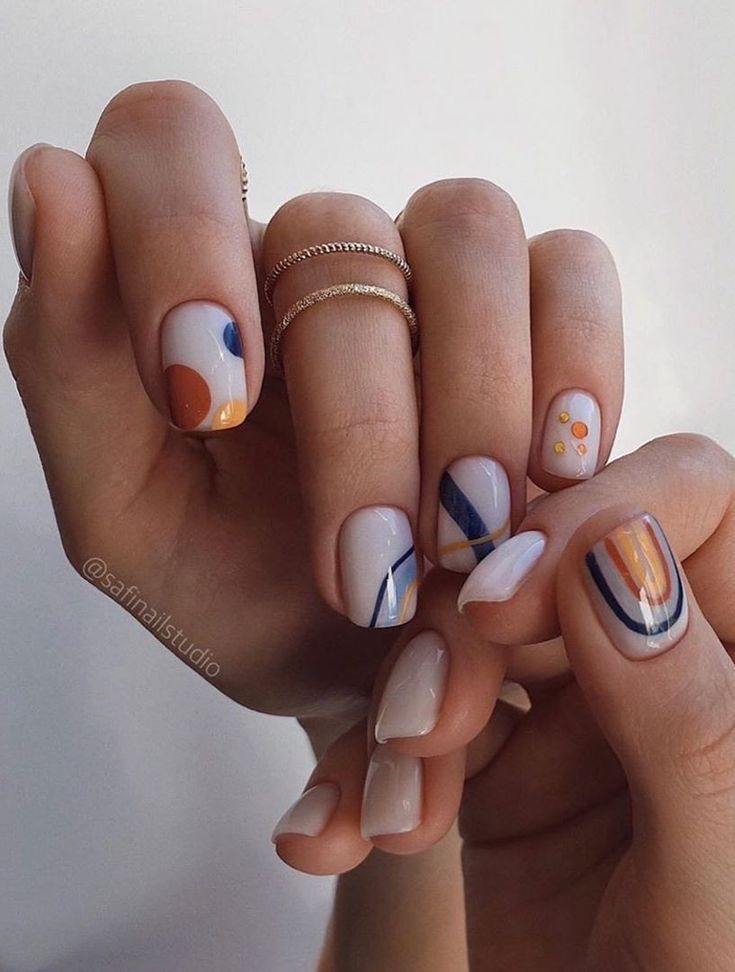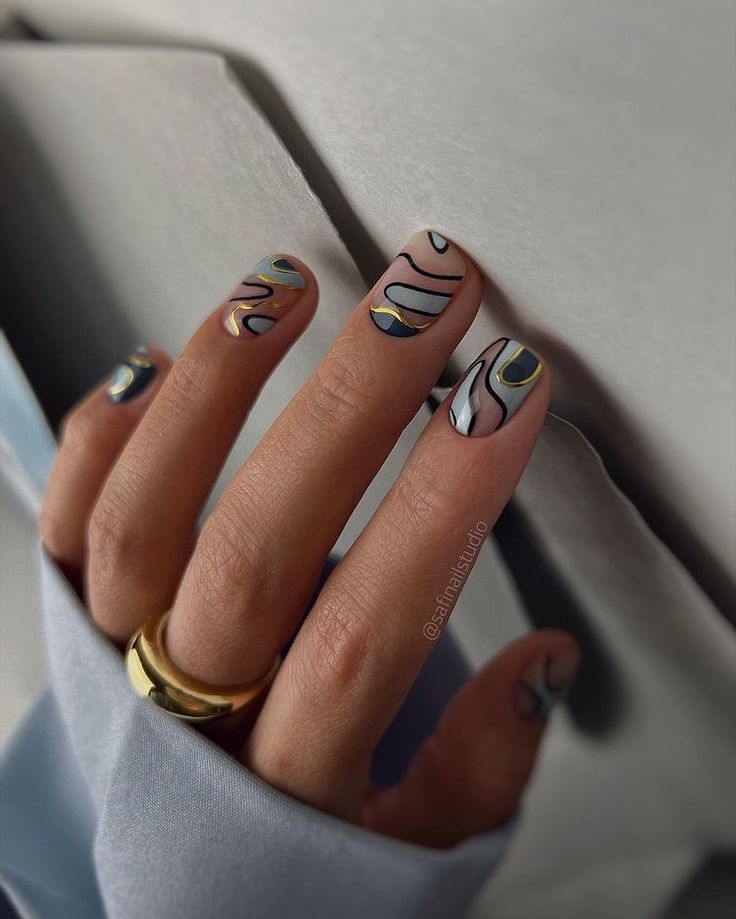 Save Pin