Nails
Trending
Summer 2023 Acrylic Nails Trends: Cute Almond Shapes Long and Short in Pink, Blue, Green, and Ombre
Summer is the perfect time to experiment with vibrant and eye-catching nail designs. When it comes to trendy and stylish nail shapes, almond-shaped nails are all the rage. Their elegant and elongated appearance enhances the overall beauty of your hands, making them a popular choice among nail enthusiasts. In this article, we will explore a variety of summer acrylic nail ideas with an almond shape that will keep your nails looking fresh, fun, and fabulous all season long.
Benefits of Acrylic Nails
Acrylic nails offer several advantages that make them a go-to choice for many individuals, especially during the summer months. These benefits include durability, versatility in design, and the ability to create long-lasting nail extensions. Acrylic nails are also resistant to chipping and provide a solid foundation for nail art, allowing you to showcase intricate and detailed designs effortlessly.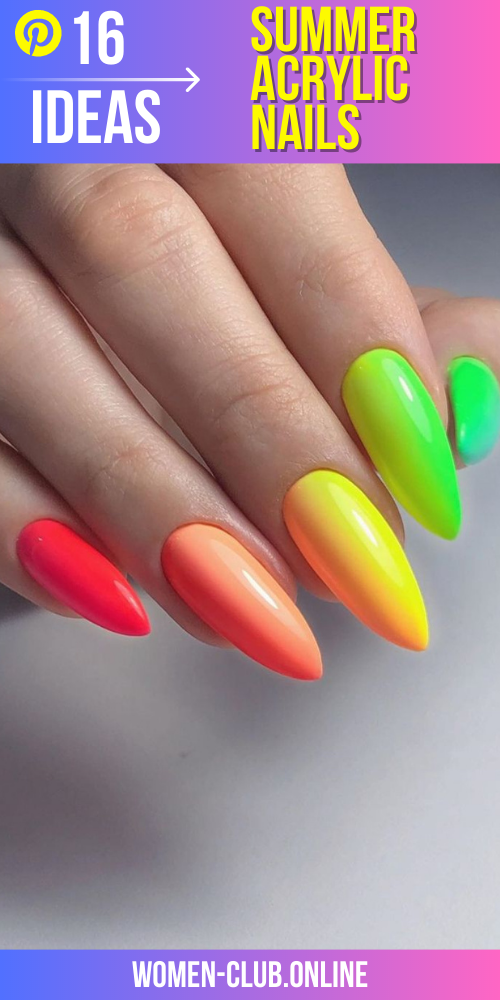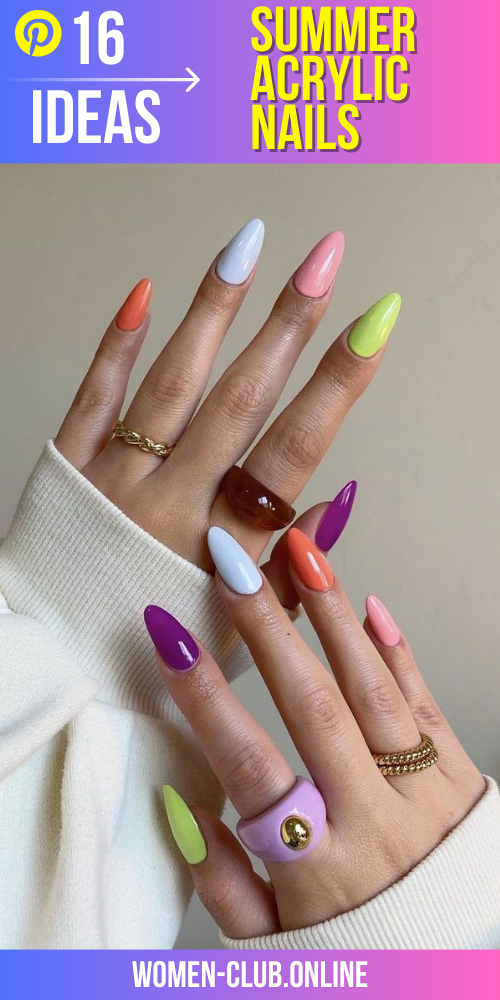 Almond-Shaped Nails: A Trendy Choice
Almond-shaped nails have gained immense popularity due to their versatility and ability to flatter various hand shapes. The tapered sides and rounded tips of almond-shaped nails create an elegant and feminine look. During summer, this shape mimics the natural curves of flower petals or ocean waves, making it an ideal choice for capturing the essence of the season.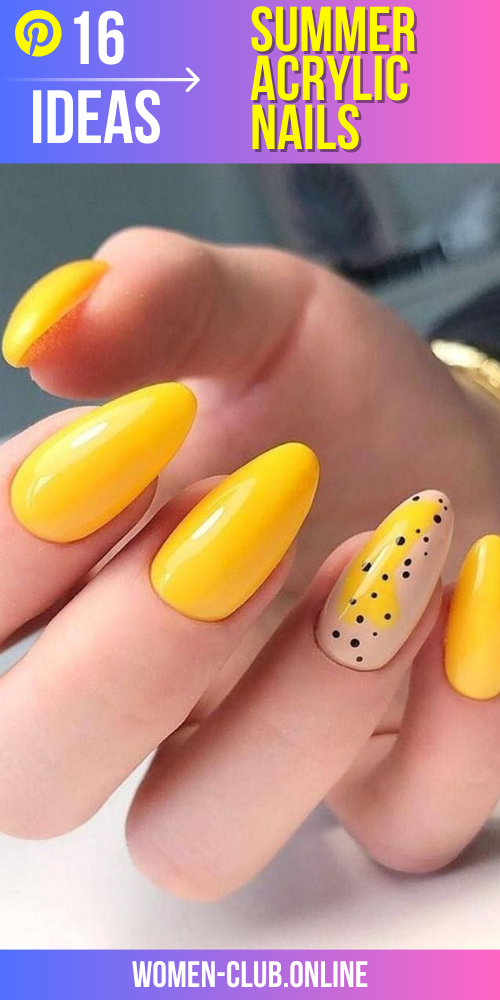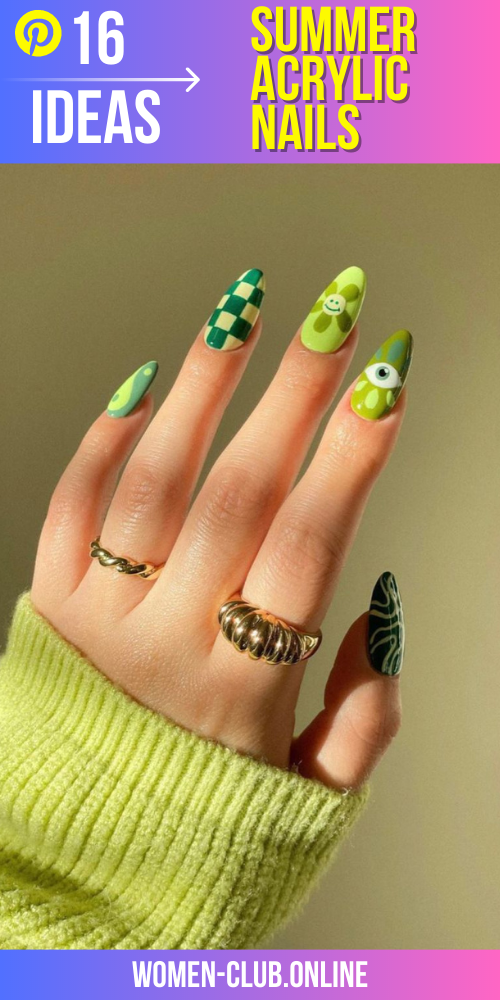 Colorful and Vibrant Designs
When it comes to summer acrylic nails, vibrant and colorful designs are a must. Opt for bright and cheerful hues that evoke the spirit of the season. Shades like coral, turquoise, lemon yellow, and watermelon pink are popular choices. Incorporate color-blocking techniques or try gradient effects for a playful and trendy look. Don't be afraid to mix and match colors to create your unique summer-inspired nail art.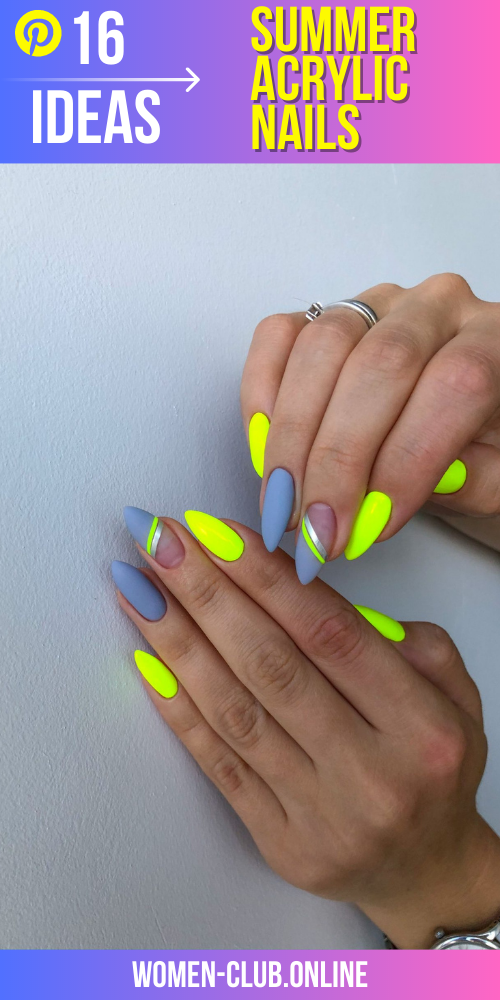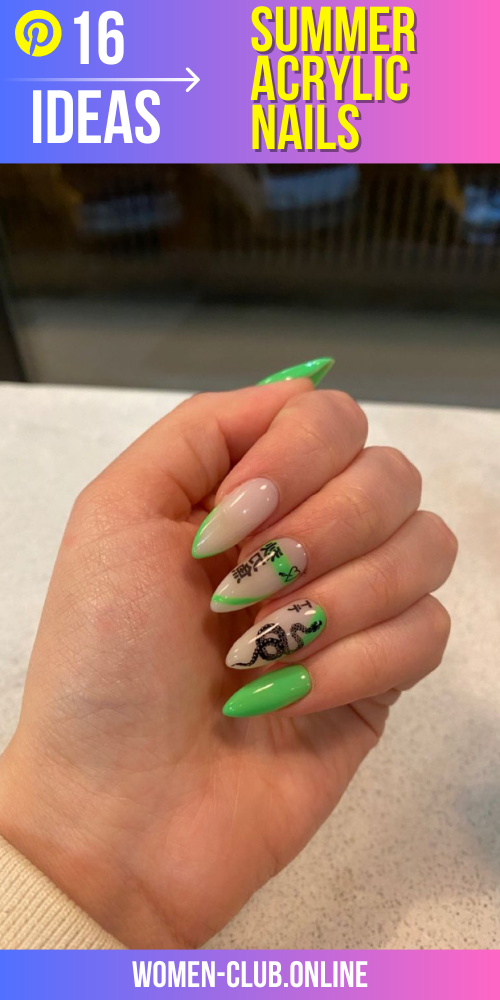 Floral and Tropical Designs
Embrace the tropical vibes of summer by adorning your almond shaped acrylic nails with beautiful floral designs. Consider delicate blossoms, tropical leaves, and vibrant flowers to bring a touch of nature to your nails. You can opt for hand-painted floral patterns or use nail stickers and decals for a convenient and stunning look. Hibiscus, palm leaves, and tropical fruits like pineapple and watermelon can also add a playful and refreshing twist to your nail art.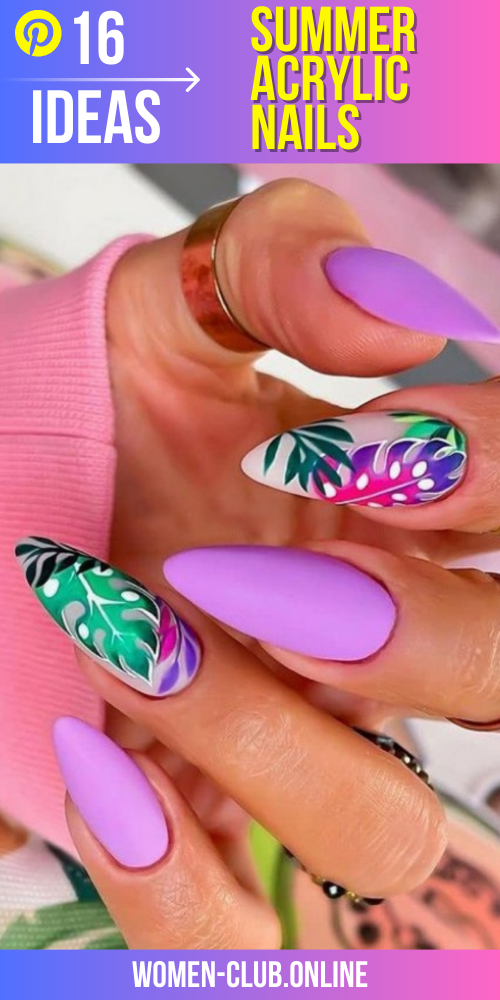 Beach and Ocean-inspired Designs
Capture the essence of the beach and ocean with stunning nail art designs. Incorporate elements like seashells, starfish, waves, and sand to create a beachy vibe on your almond-shaped acrylic nails. You can experiment with different shades of blue, aqua, and turquoise to mimic the colors of the sea. Add some sparkle by incorporating iridescent glitters to represent the sun reflecting on the water. These beach-inspired designs will transport you to a tropical paradise wherever you go.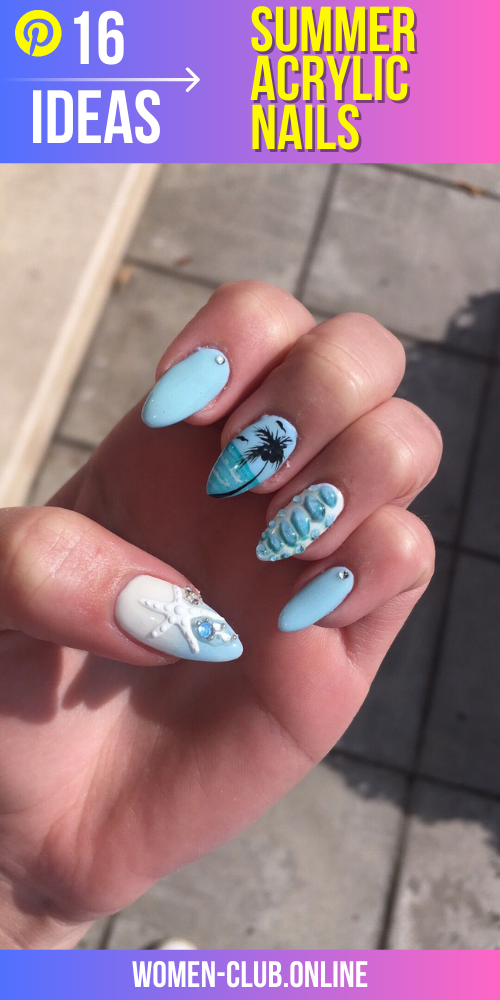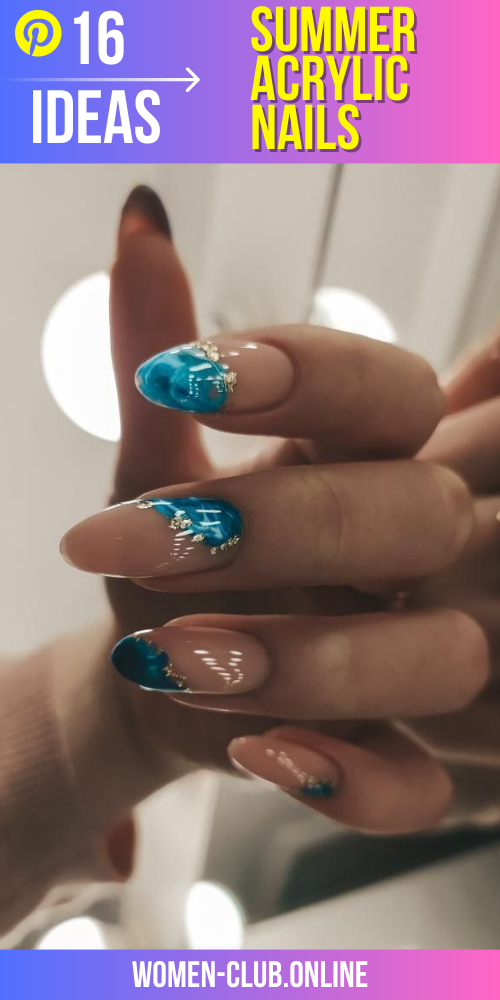 Fruit and Food-themed Designs
For a fun and quirky summer look, consider fruit and food-themed nail art. From juicy watermelons to citrusy lemons, these designs are sure to make your nails pop. You can create realistic fruit designs or opt for a more cartoonish and playful approach. Don't forget to add some colorful sprinkles or popsicles for an extra touch of summer sweetness. These delightful nail designs will surely spark conversations and put a smile on your face.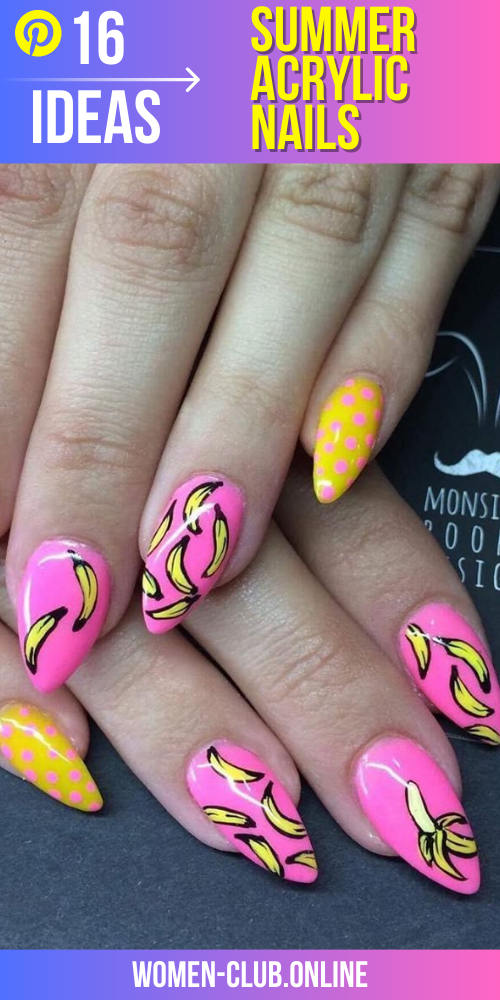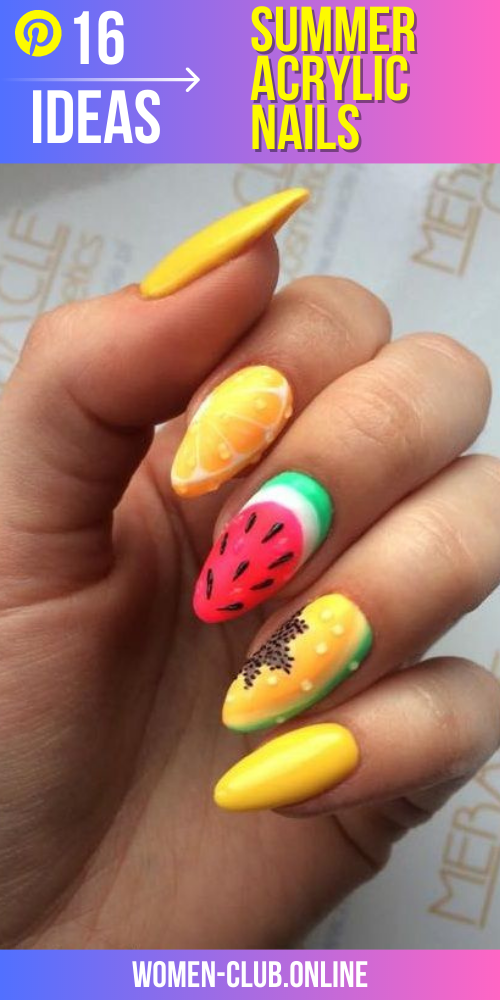 Glitter and Metallic Accents
To add a touch of glamour and sparkle to your summer acrylic nails, incorporate glitter and metallic accents. Glitter can be applied to the entire nail or used selectively as an accent on certain areas or as part of intricate designs. Metallic shades like gold, silver, or rose gold can be used to create elegant patterns or as a base for other nail art elements. These shimmering details will catch the light and make your nails stand out, perfect for summer parties and special occasions.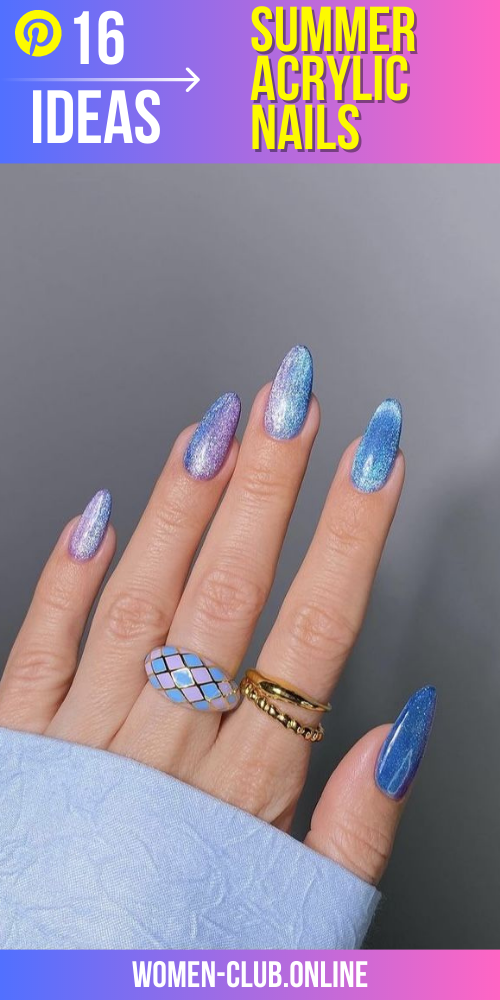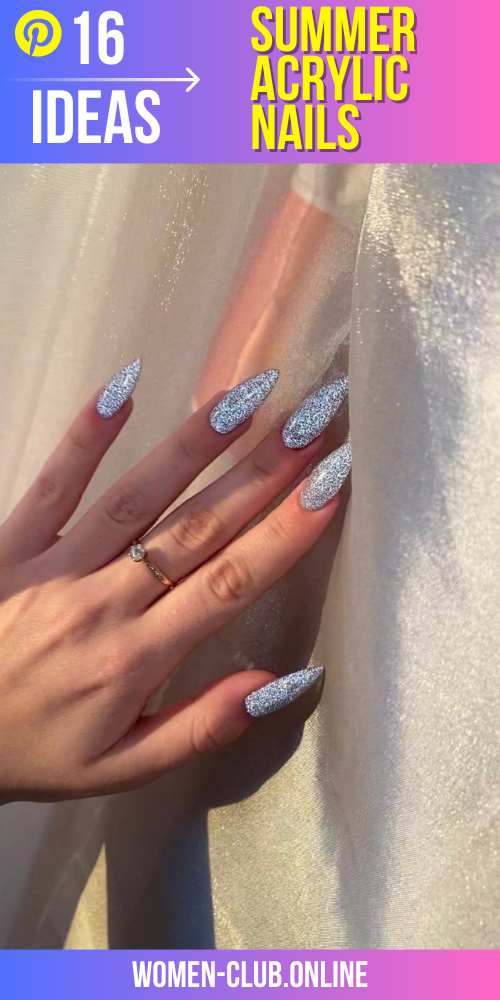 Tips for Long-Lasting Summer Nails
To ensure your summer acrylic nails last as long as possible, follow these helpful tips: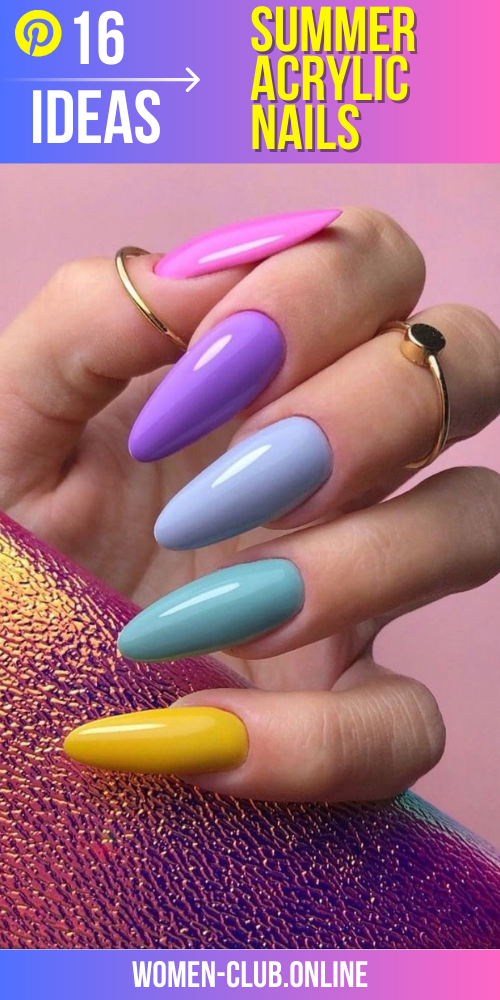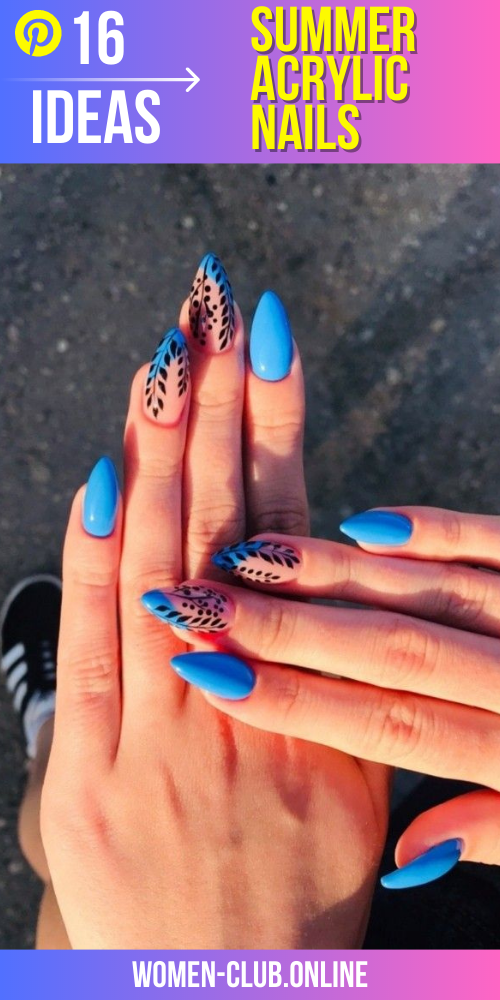 Apply a quality base coat to protect your natural nails and enhance the adherence of the acrylic.
Use professional-grade acrylic products and follow the proper application techniques.
Avoid exposing your nails to excessive heat, such as hot water or direct sunlight, as it can cause the acrylic to lift.
Apply a top coat regularly to maintain the shine and durability of your nail art.
Moisturize your cuticles and nails daily to keep them hydrated and healthy.
Save Pin