Nails
Summer Coffin Nails 2023 13 Ideas: A Guide to the Hottest Nail Trends
Before we dive into the latest trends, let's take a quick look at what coffin nails are and why they're so popular. Coffin nails, also known as ballerina nails, are a nail shape that mimics the shape of a coffin or a ballerina's pointe shoe. This shape is achieved by filing the nails to a tapered point, which creates a sleek and elegant look. Coffin nails are a favorite among fashionistas and celebrities, and they're versatile enough to work with any outfit or occasion.
Hottest Summer Colors for Coffin Nails
One of the best things about coffin nails is their versatility when it comes to color. This summer, bold and bright shades are in, and the possibilities are endless. Here are some of the top summer colors to consider for your coffin nails: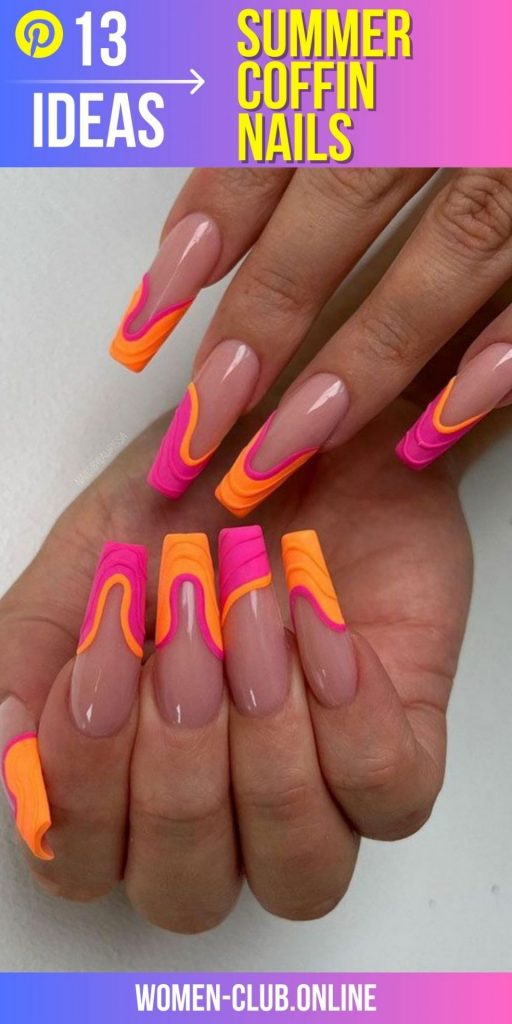 1. Neon Colors
Neon shades are back in a big way this summer, and they're perfect for coffin nails. From electric green to hot pink, these eye-catching colors will make your nails pop and add a fun, playful element to your look.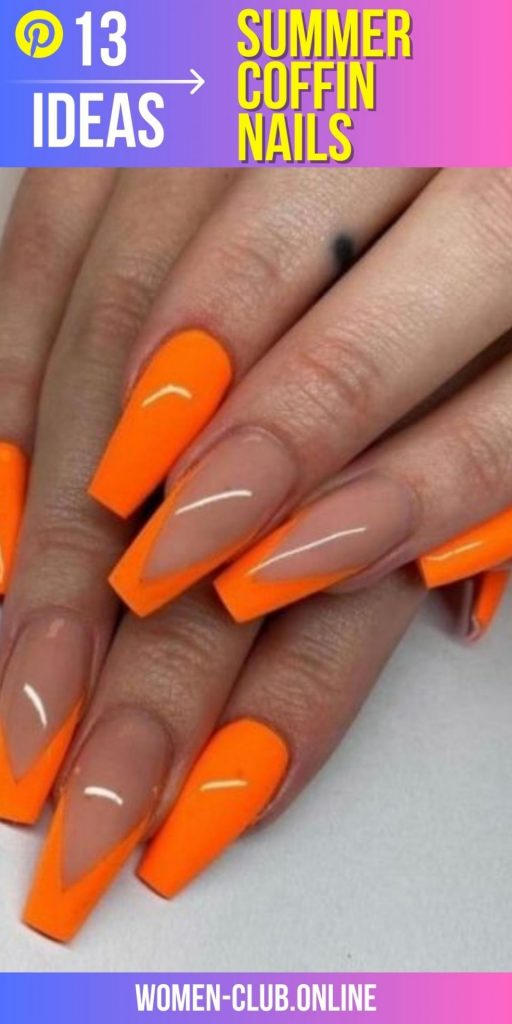 2. Pastels
For a softer, more feminine look, consider pastel shades like baby blue, lavender, or pale pink. These colors are perfect for a beach vacation or a summer wedding, and they look great on any skin tone.
3. Metallics
If you want to add some sparkle to your nails this summer, metallic shades like gold, silver, and rose gold are the way to go. These shades are perfect for a night out or a special occasion, and they look especially stunning on coffin nails.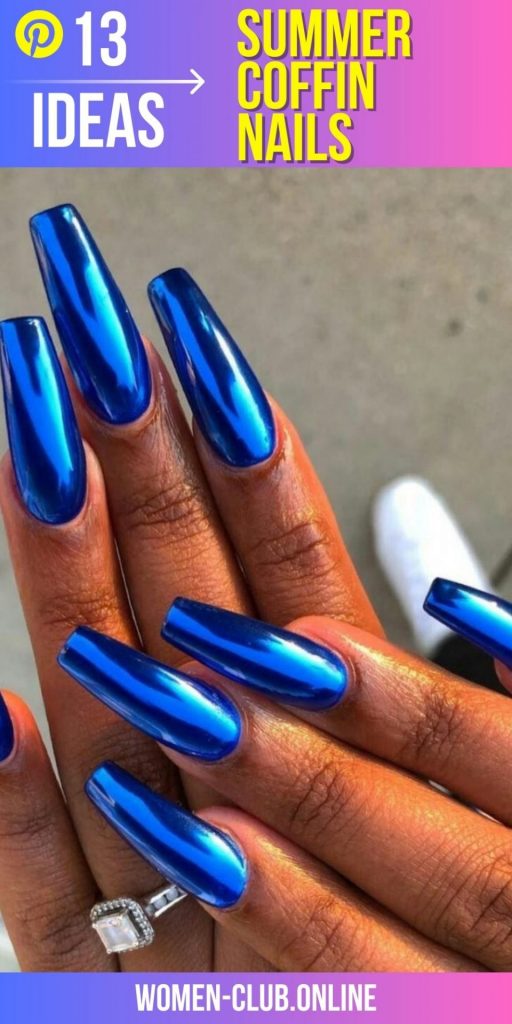 Trending Summer Nail Art Designs for Coffin Nails
If you want to take your coffin nails to the next level, consider adding some nail art to your look. Nail art is a great way to show off your creativity and express your individual style. Here are some of the top nail art designs for summer 2023: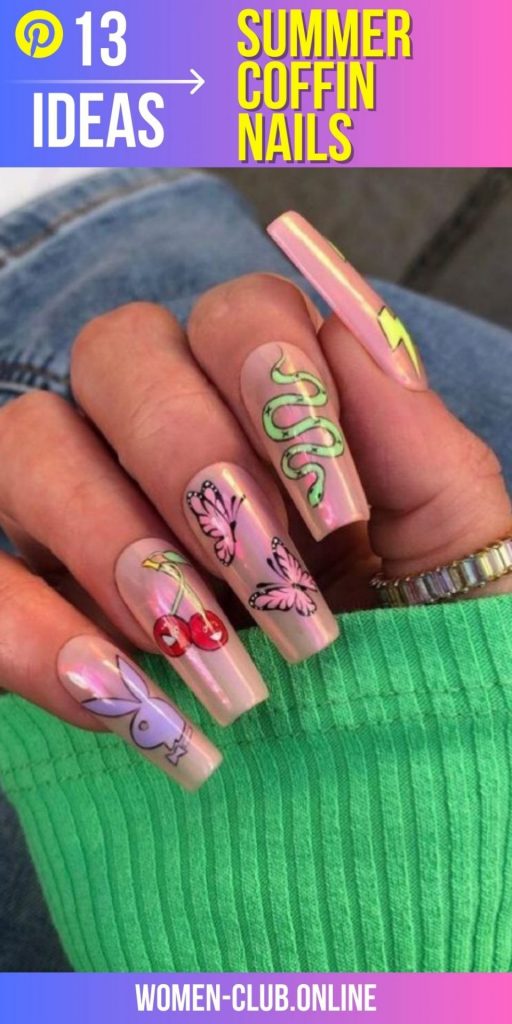 1. Tropical Prints
This summer, tropical prints are everywhere, from clothing to accessories to nail art. Consider adding palm trees, hibiscus flowers, or flamingos to your coffin nails for a fun, beachy vibe.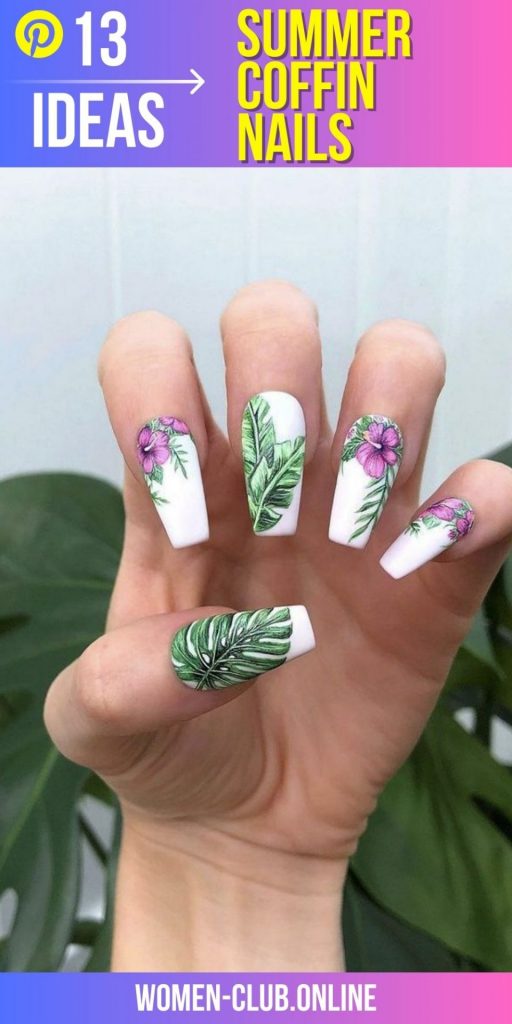 2. Geometric Patterns
Geometric patterns are a great way to add some edge to your nails. Consider stripes, triangles, or chevron patterns in bold, contrasting colors.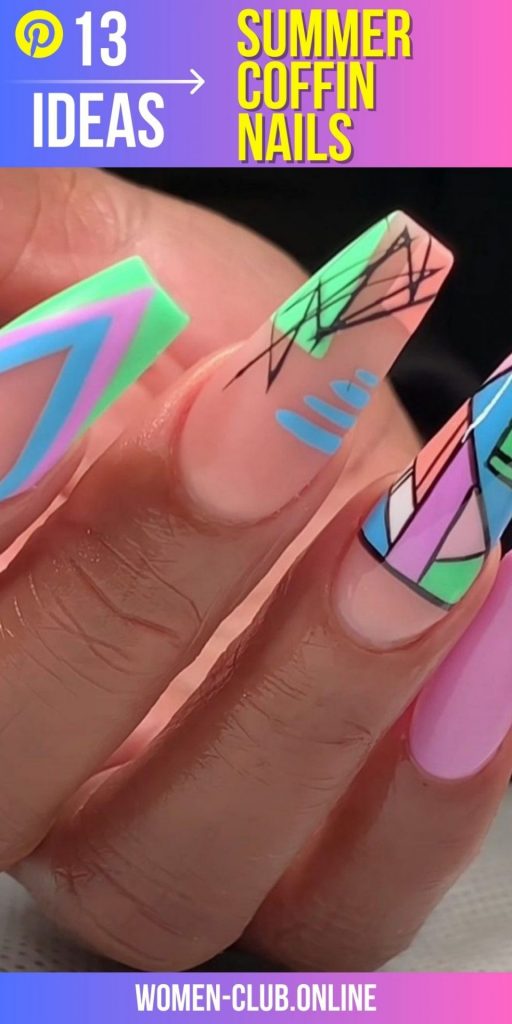 3. Negative Space
Negative space nail art is a minimalist trend that's perfect for summer. This technique involves leaving some of your natural nail exposed, creating a cool and modern look. Consider adding negative space to your coffin nails with geometric shapes or abstract designs.
Tips for Maintaining Your Summer Coffin Nails
Once you've achieved the perfect summer coffin nail look, it's important to take care of your nails to ensure they stay looking their best. Here are some tips for maintaining your summer coffin nails: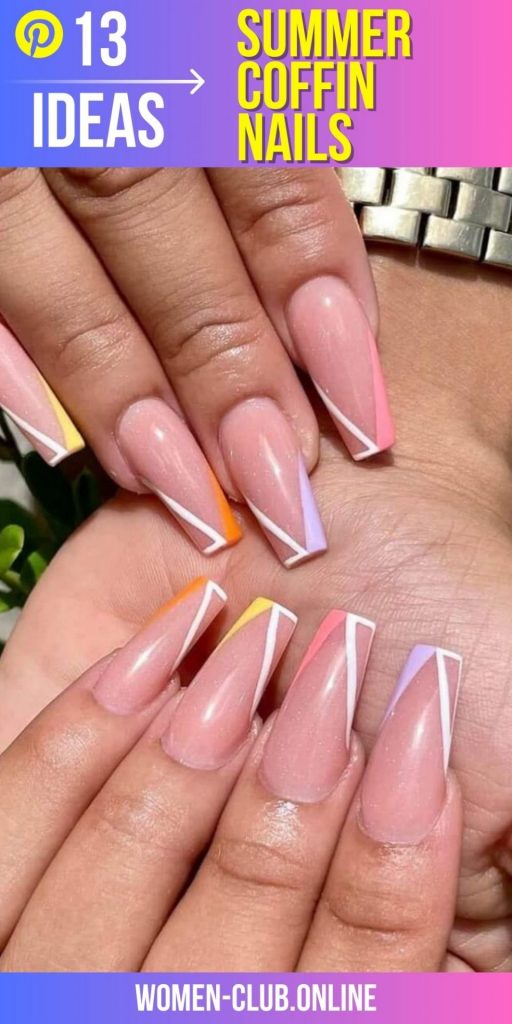 1. Moisturize Regularly
Keeping your nails and cuticles moisturized is essential for healthy, strong nails. Use a moisturizing nail and cuticle oil every day to prevent dryness and breakage.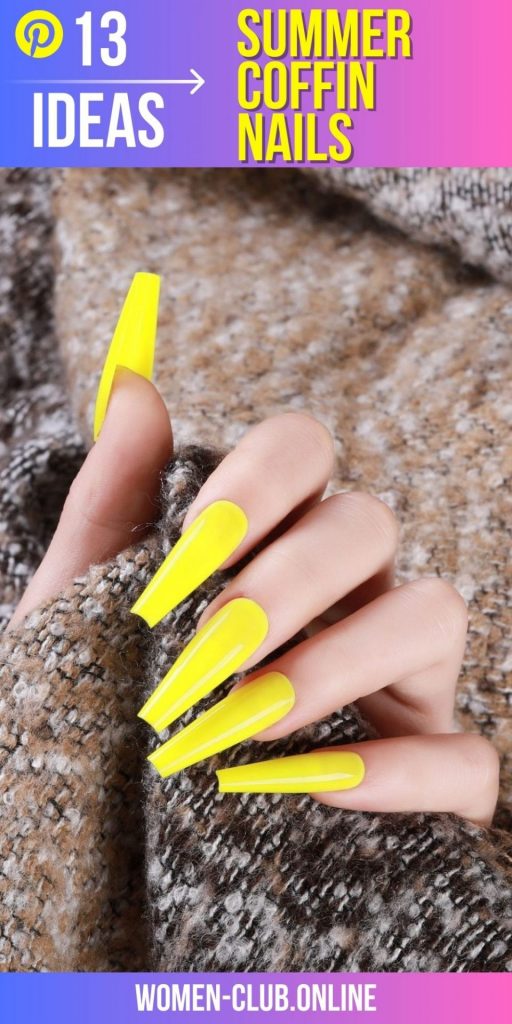 2. Wear Gloves When Cleaning
Harsh cleaning chemicals can damage your nails and strip away their natural oils. To protect your summer coffin nails, wear gloves when cleaning or doing dishes.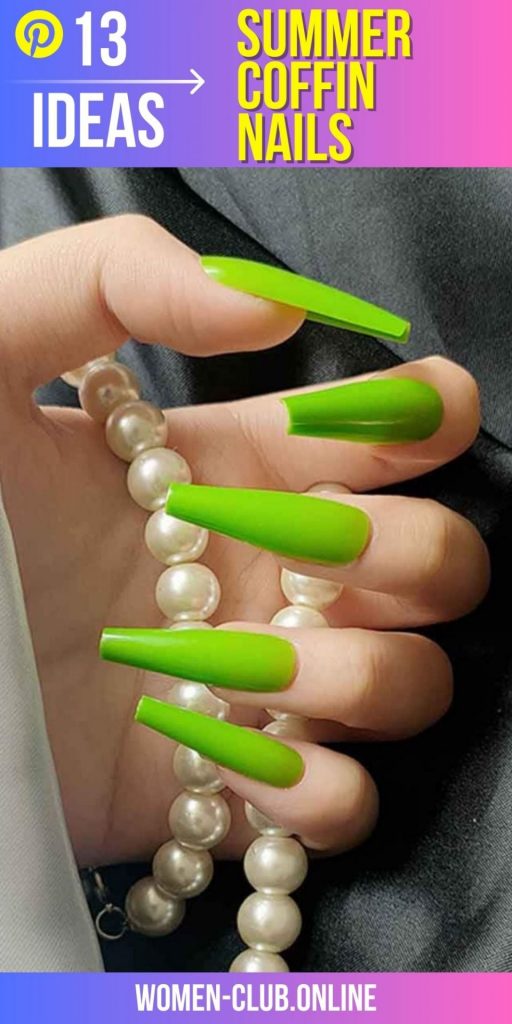 3. Avoid Biting Your Nails
Biting your nails can damage them and ruin your perfect summer manicure. If you're a nail-biter, try using a bitter-tasting nail polish to deter yourself from biting.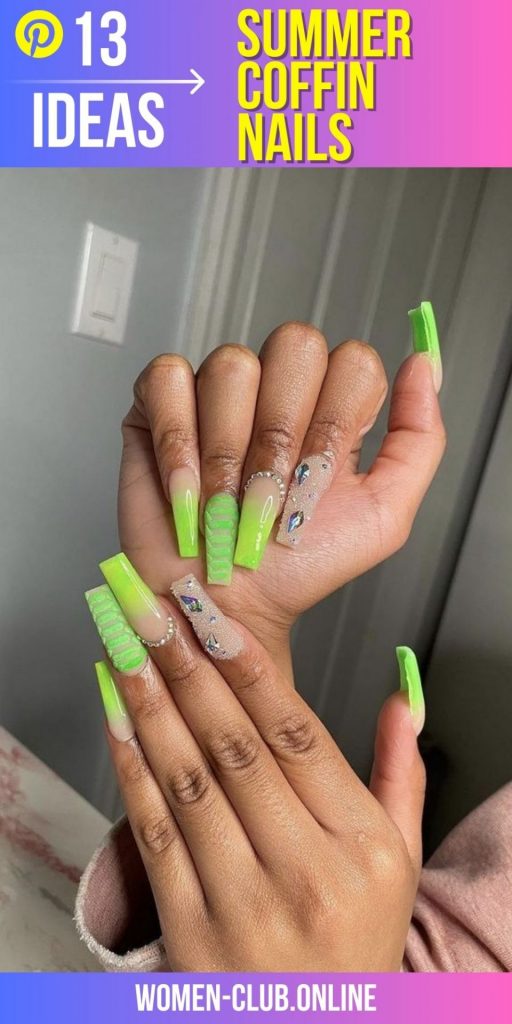 4. Get Regular Touch-Ups
To keep your summer coffin nails looking their best, it's important to get regular touch-ups. Schedule appointments with your nail technician every few weeks to keep your nails looking fresh and polished.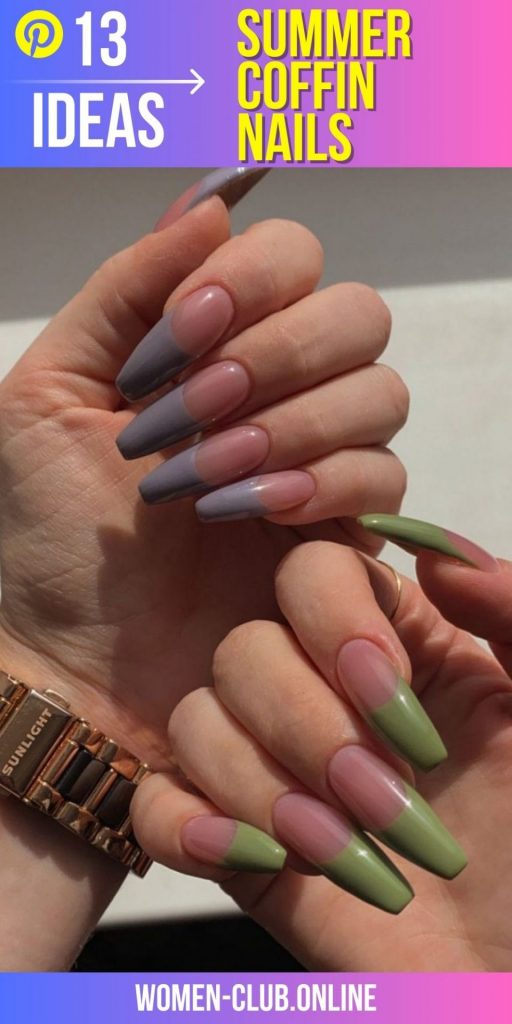 Save Pin