Nails
Get Vacation-Ready with these Fun Summer Beach Nail Ideas for 2023: From Simple to Bright Designs
The summer season brings with it the promise of warm sunshine, refreshing ocean breezes, and the chance to showcase your style with vibrant and playful fashion choices. When it comes to expressing yourself, your nails are the perfect canvas for creativity. Whether you're hitting the beach or lounging by the poolside, having stunning summer nails can complete your summer look. In this article, we'll explore some exciting beach-inspired nail ideas and provide you with tips to achieve the perfect summer manicure.
Nail Trends for Summer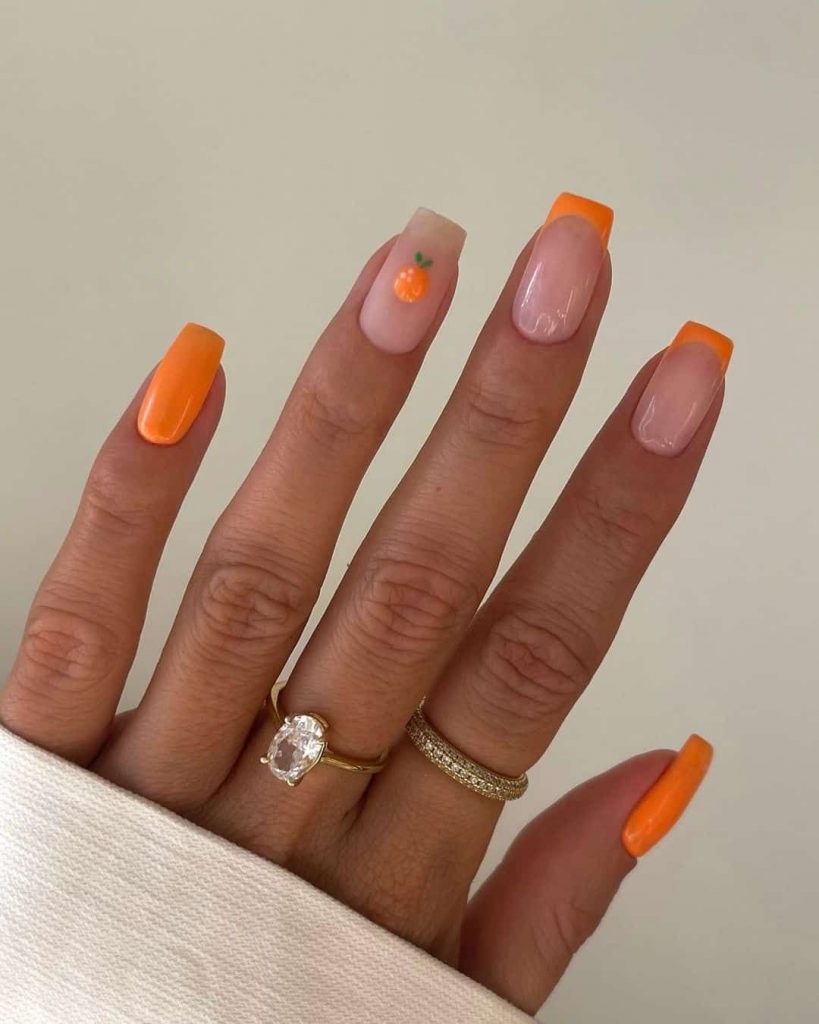 Beach-Inspired Nail Art
When you think of summer, the beach is likely one of the first images that come to mind. Embrace the coastal vibes by incorporating beach-inspired elements into your nail art. Seashells, starfish, and waves are popular motifs that can instantly transport you to a tropical paradise. By using colors like aqua blue, sandy beige, and coral pink, you can create a captivating seaside atmosphere on your nails.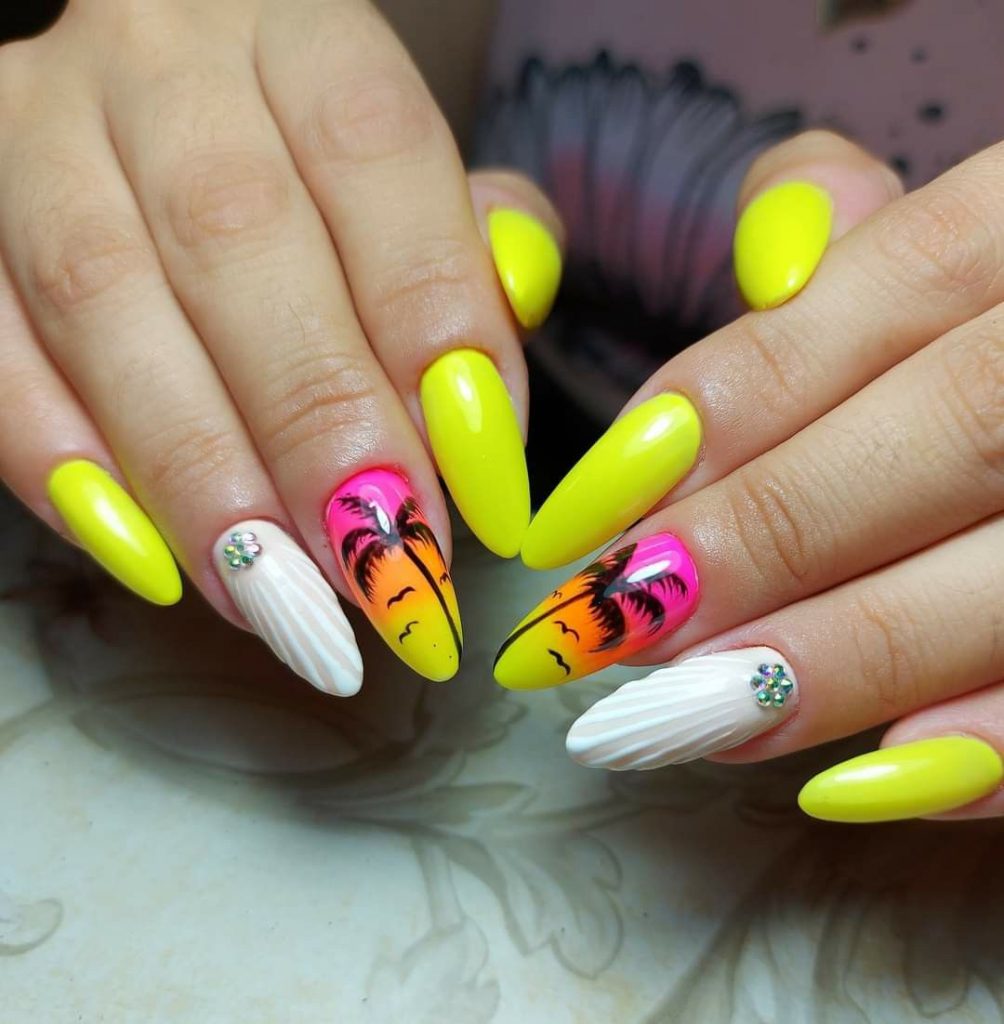 Vibrant Colors and Tropical Designs
Summer is all about embracing bold, vibrant colors that reflect the energy of the season. Experiment with bright hues like electric yellow, hot pink, or tropical orange. Consider incorporating playful designs like flamingos, pineapples, or palm leaves to add a touch of exotic charm to your nails. These eye-catching designs will make your nails stand out and capture the essence of a tropical getaway.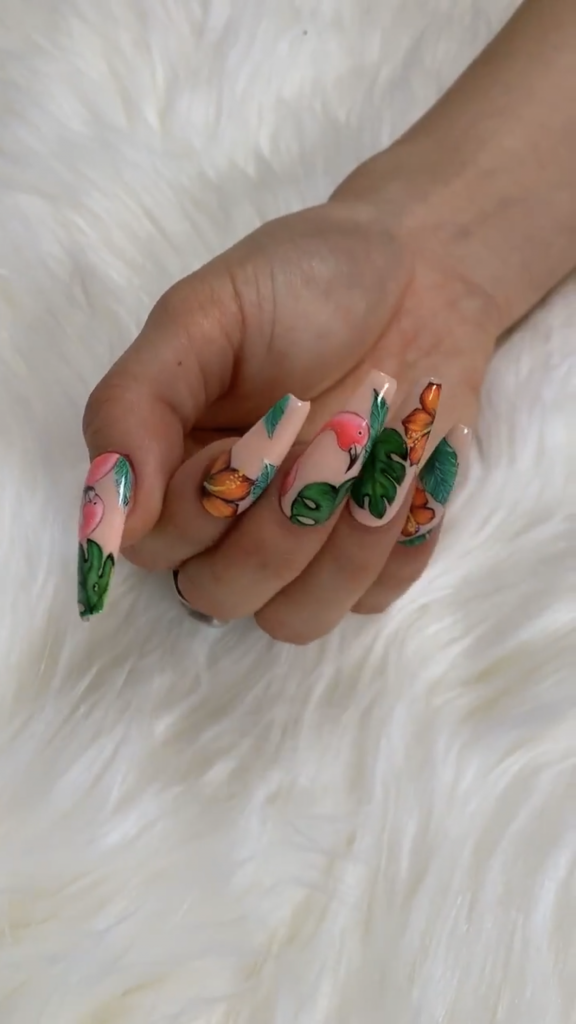 Pastel Shades and Minimalistic Patterns
If you prefer a more subdued look, pastel shades are perfect for capturing the softer side of summer. Delicate pinks, baby blues, and mint greens evoke a sense of tranquility and serenity. Pair these pastel colors with minimalistic patterns like polka dots, thin stripes, or geometric shapes for an understated yet elegant summer nail design.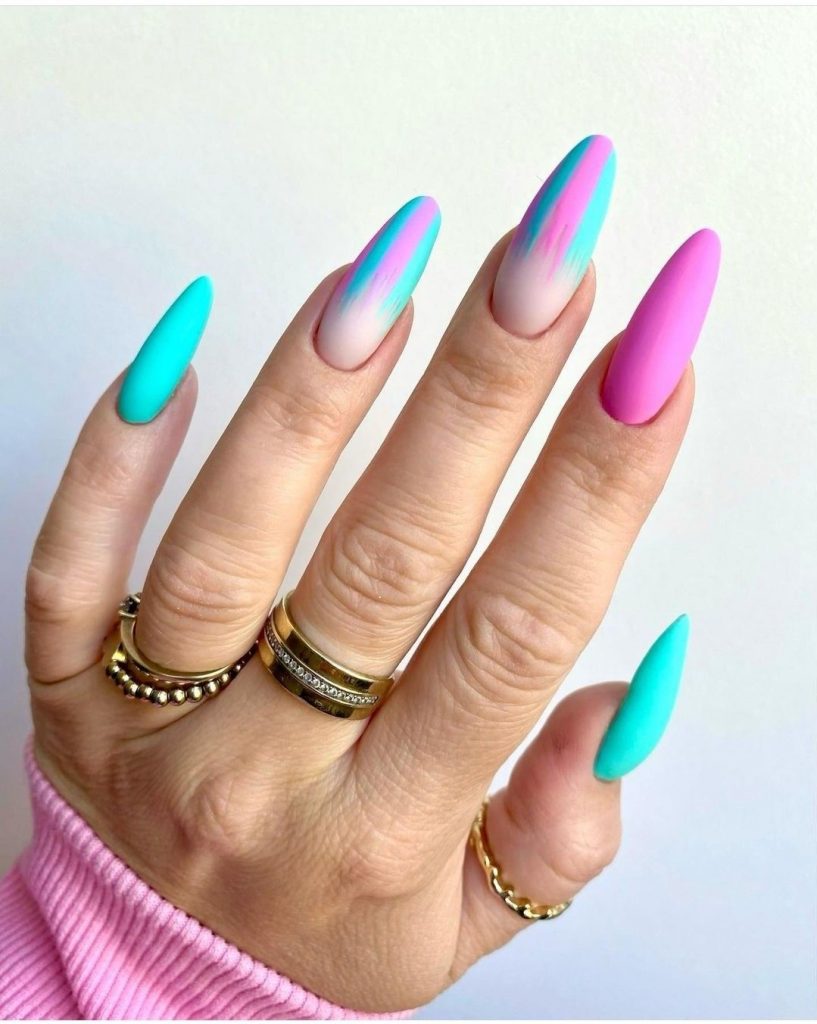 Must-Have Nail Accessories for Summer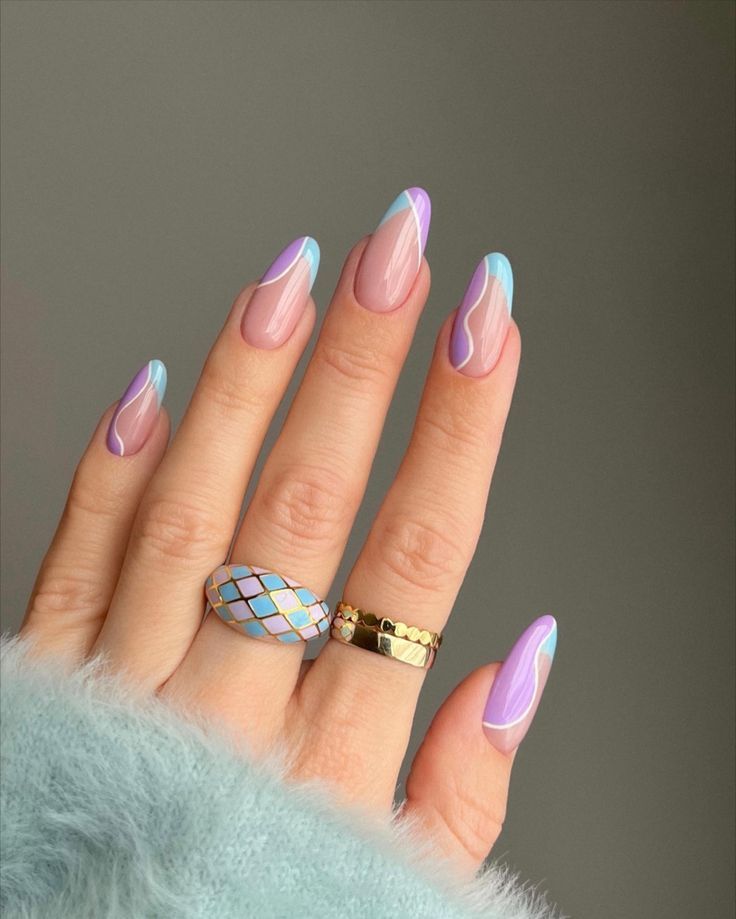 Seashell Embellishments
To elevate your summer nail game, adorn your nails with seashell embellishments. These tiny treasures from the ocean can add a whimsical and beachy touch to your manicure. Whether you choose to incorporate whole seashells or crushed shell fragments, these accessories will make your nails truly unique and reminiscent of a beachcomber's collection.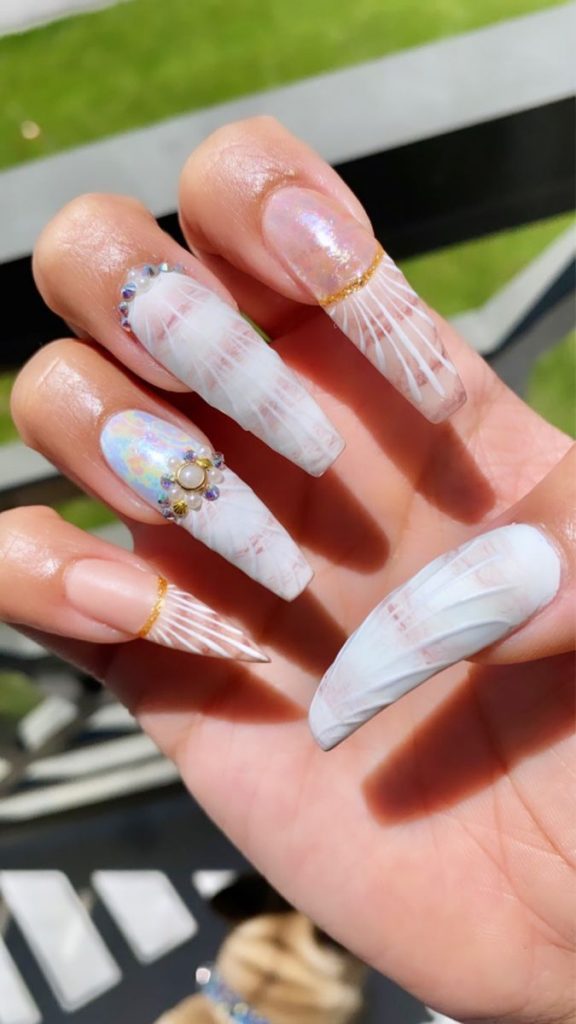 Mermaid and Ocean-themed Nail Stickers
For an easy and quick way to achieve stunning summer nails, invest in mermaid and ocean-themed nail stickers. These pre-designed stickers feature intricate details like seahorses, seashells, and mermaid tails. By simply applying these stickers onto your nails, you can effortlessly achieve a professional-looking nail design that exudes the spirit of the sea.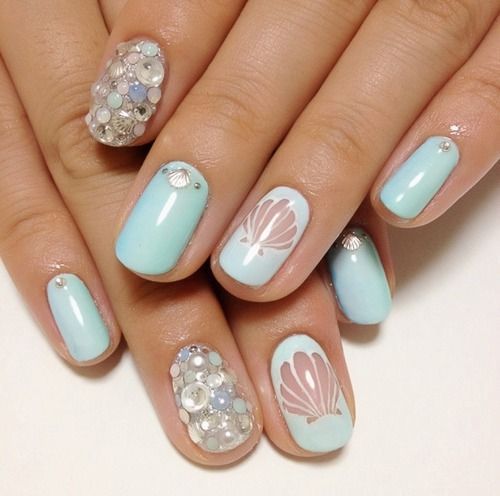 Beach Sand and Glitter Effects
Capturing the sparkle of the sun on the beach is a popular trend for summer nails.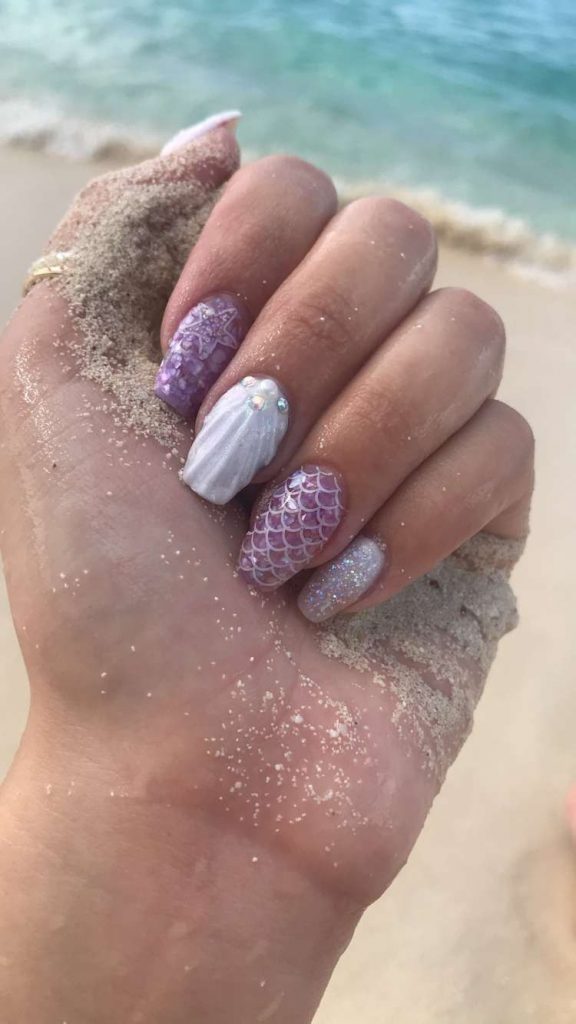 Sunset Ombre Nails
Capture the mesmerizing beauty of a summer sunset on your nails with an ombre design. Start with a vibrant orange or pink shade near the cuticle and gradually fade it into a soft yellow or peach color towards the tips. Blend the colors using a sponge or a nail brush for a seamless transition. Finish off with a touch of glitter or a silhouetted palm tree accent to complete the stunning sunset effect.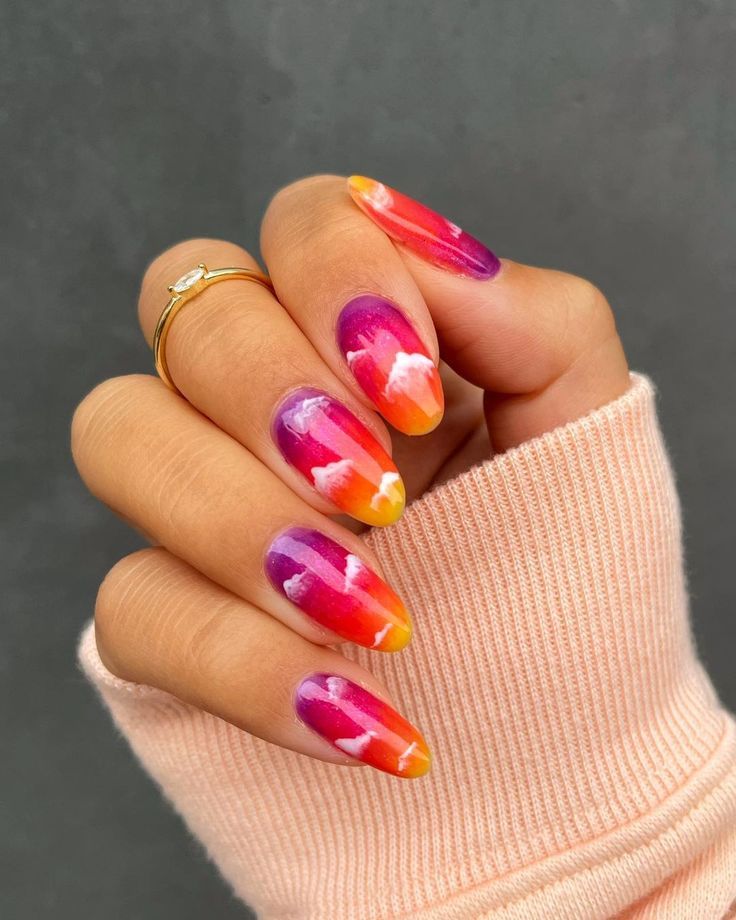 Palm Tree Nail Art
Transport yourself to a tropical paradise with palm tree nail art. Choose a sky blue or turquoise base color to represent the clear summer skies. Use a thin nail brush or a nail art pen to draw the distinctive silhouette of palm trees on one or two accent nails. Add some golden or silver glitter to represent the glistening sand. This design will bring a touch of paradise to your fingertips.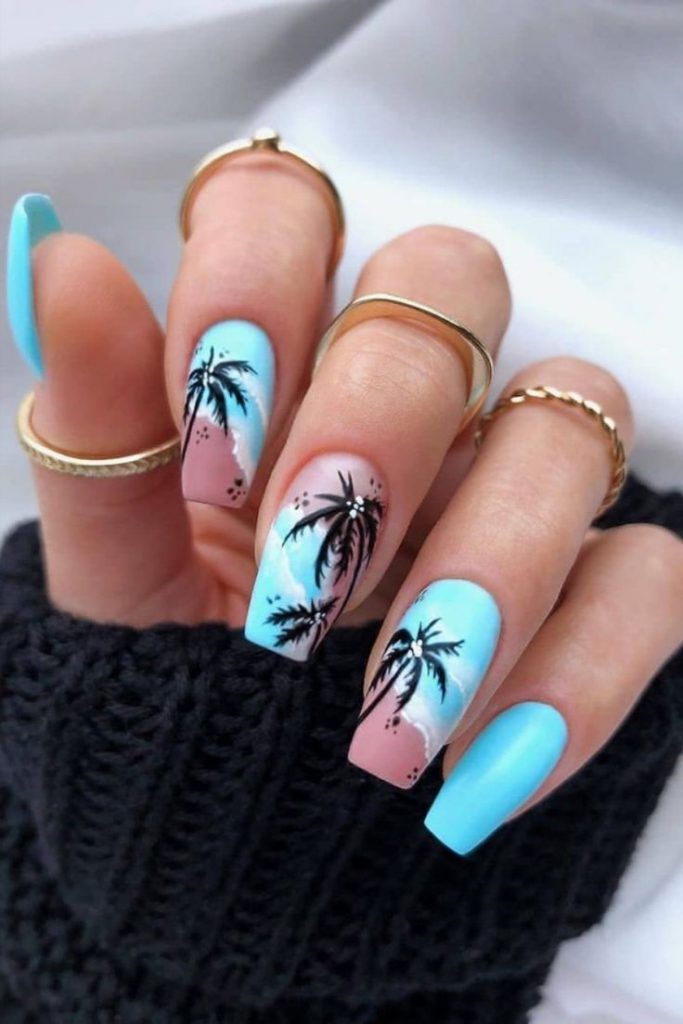 Watermelon Nail Design
Nothing says summer quite like the refreshing taste of watermelon. Incorporate this juicy fruit into your nail design for a fun and playful look. Paint your nails with a light green base color and create a curved line in a vibrant pink shade near the tips to represent the watermelon rind. Add small black dots to mimic the seeds. This cheerful design will make your nails look good enough to eat!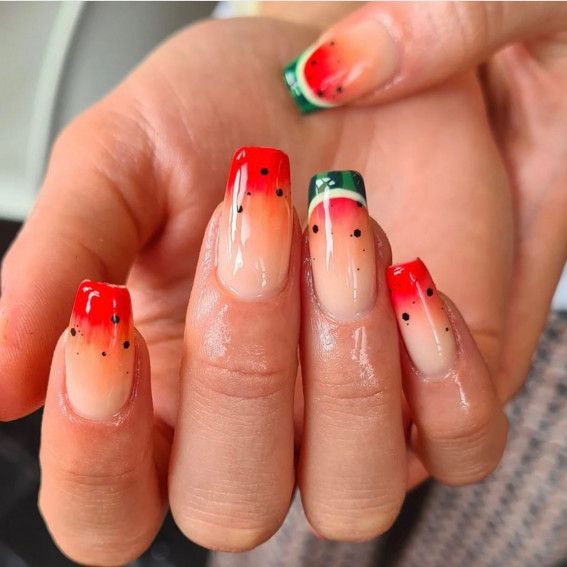 Flip-Flop Accent Nail
Flip-flops are a staple of summer footwear. Create an adorable flip-flop accent nail to celebrate the season. Start by painting your nails in a bright, summery color like coral or turquoise. On one accent nail, use a nail brush or a toothpick to draw the outline of a flip-flop shape. Fill it in with a contrasting color and add a small strap across the top. This playful design will add a touch of whimsy to your manicure.
Nail Care Tips for the Summer Season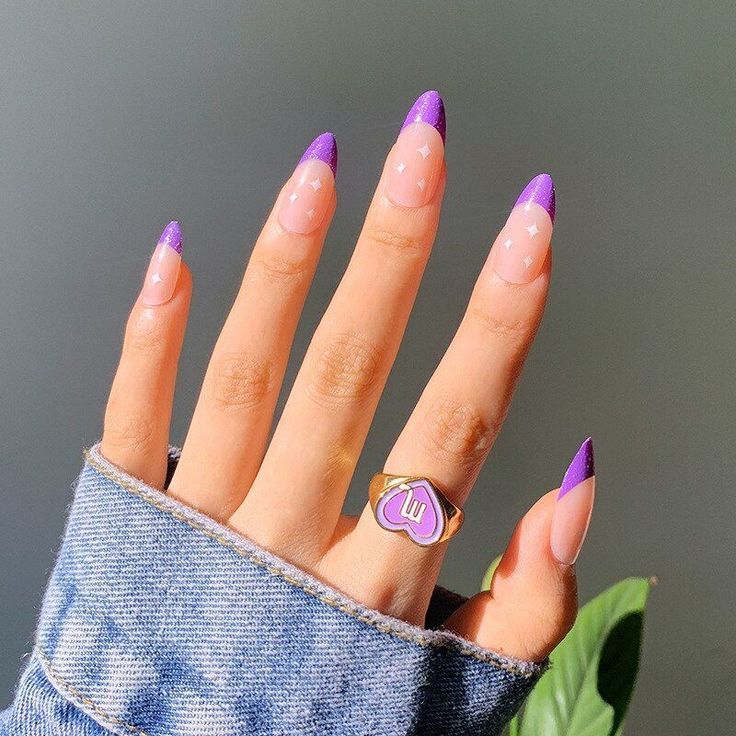 Hydration and Moisturization
The summer heat can cause nails to become brittle and dry. Ensure you keep them hydrated by applying cuticle oil regularly. Hydrated nails are less prone to breakage and maintain their natural flexibility. Additionally, drink plenty of water to keep your nails and cuticles moisturized from within.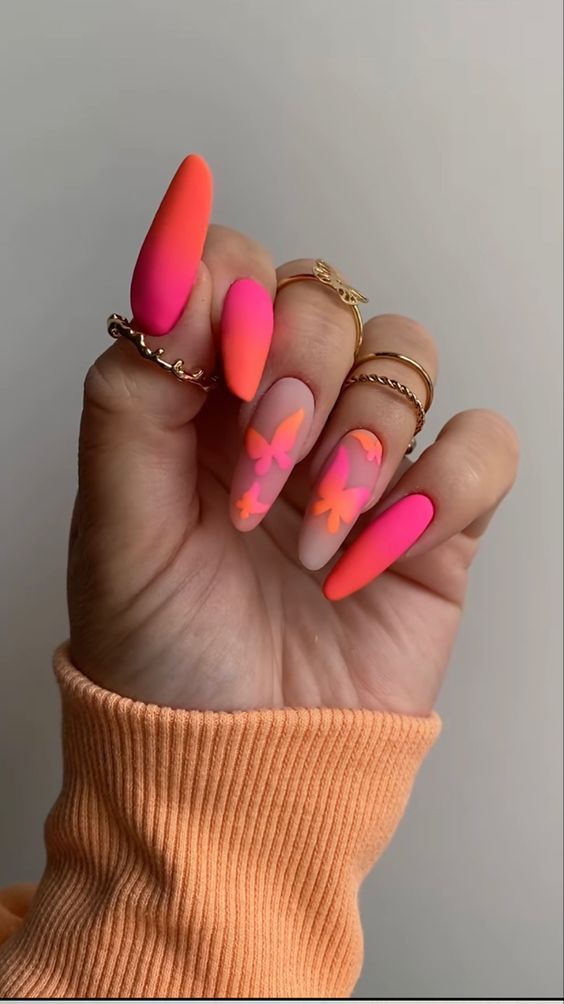 Sunscreen Protection for Nails
While we're diligent about protecting our skin from the sun, we often forget about our nails. Apply a broad-spectrum sunscreen to your hands and nails before heading out into the sun. This will prevent discoloration and damage caused by harmful UV rays. Don't forget to reapply sunscreen every few hours, especially if you're spending extended periods outdoors.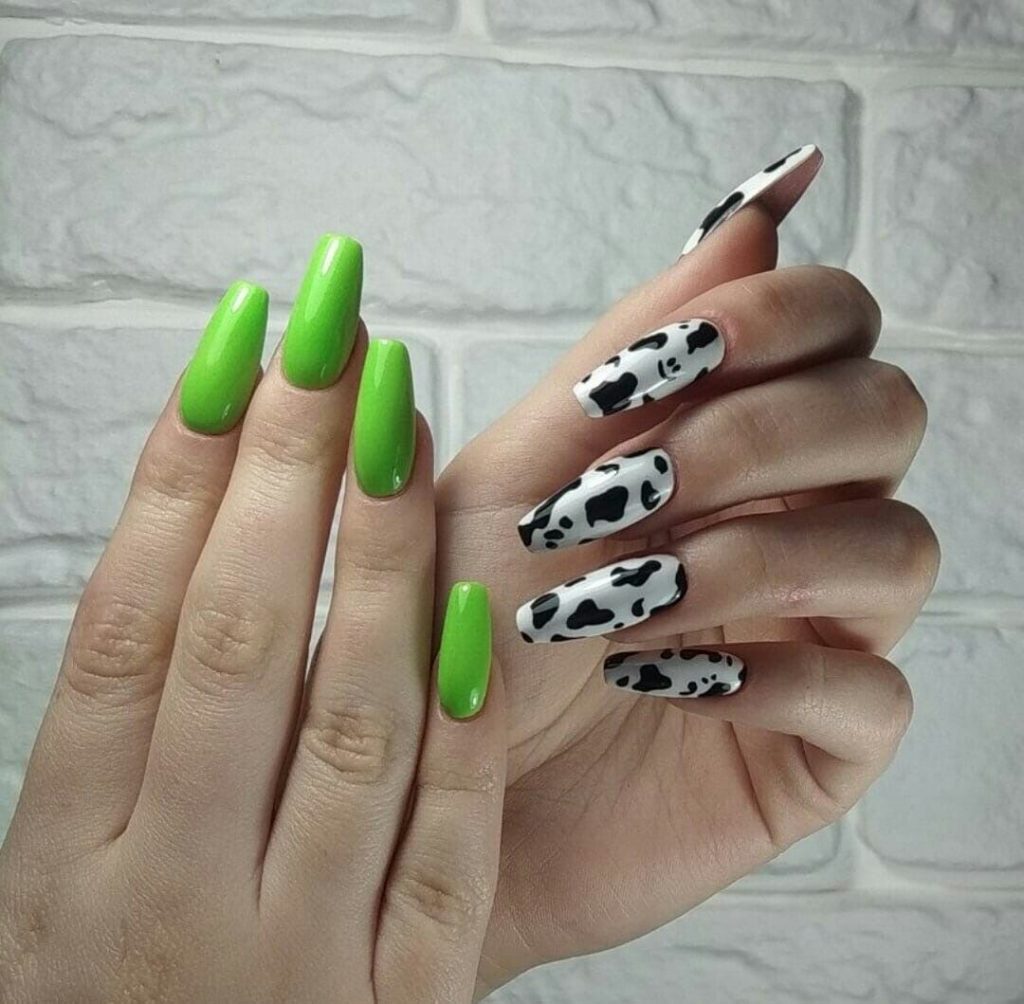 Proper Nail Maintenance
Regular nail maintenance is essential for healthy and beautiful nails. Trim your nails regularly to prevent them from becoming too long and prone to breakage. File them in one direction to avoid splitting. Push back your cuticles gently after a shower or bath when they're soft. Lastly, avoid using your nails as tools to open packages or scrape off labels, as this can cause damage.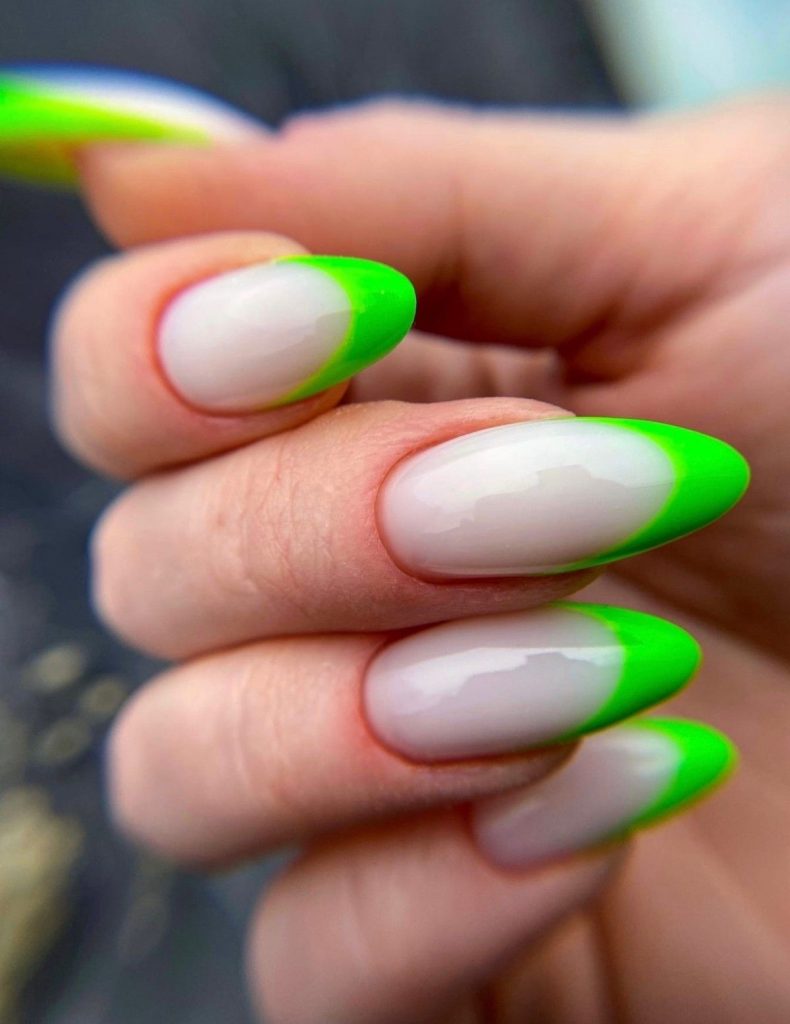 Save Pin