Nails
Summer Nails 2023 Flowers 13 Ideas: The Ultimate Guide
Summer is the perfect time to experiment with your nails and try out new styles and designs. If you're looking for inspiration for your summer nails, why not incorporate some flower designs into your look? Flowers are a timeless and classic motif that can be customized to fit your personal style. In this ultimate guide, we will explore the top summer nails 2023 flower ideas that will elevate your nail game and have you feeling stylish and on-trend all summer long.
Why Choose Flower Designs for Your Summer Nails?
Flower designs are a popular choice for summer nails for many reasons. They are versatile, feminine, and perfect for creating a summery and fresh look. Flowers can be adapted to fit any style, whether you prefer bold and colorful designs or understated and delicate motifs. They can be used to create intricate and detailed nail art or incorporated as simple accents that add a pop of color to your look. In addition, flowers can be customized to reflect your personal style and preferences, making them a perfect choice for those who want to express themselves through their nail designs.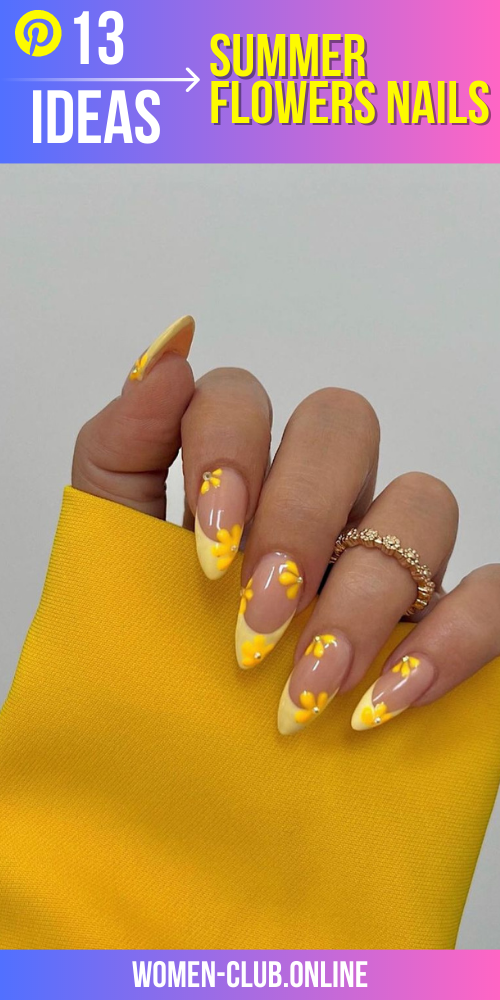 Popular Flower Designs for Summer 2023 Nails
Here are the top summer nails 2023 flower ideas that are sure to be a hit: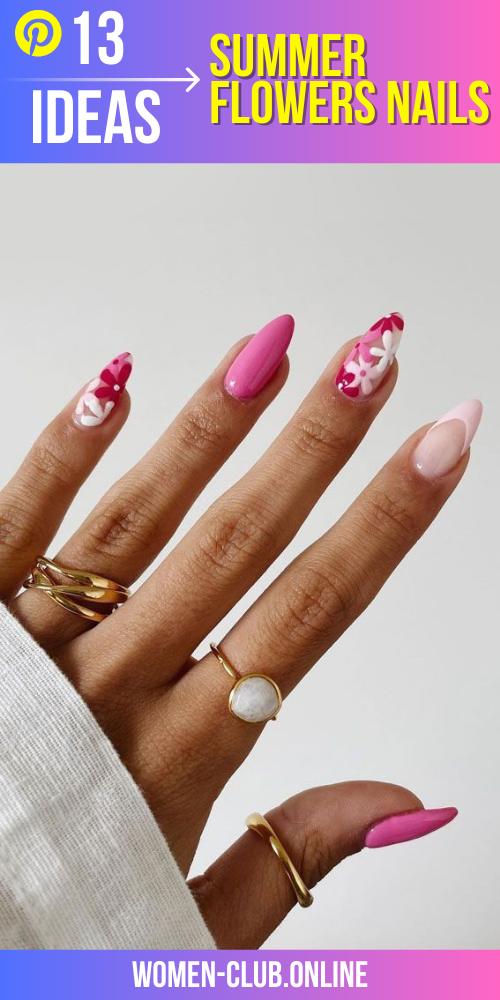 Bold Daisy Accents
Daisies are a classic flower that never goes out of style. For summer 2023, consider incorporating bold daisy accents into your nail designs. You can use daisies as a single accent nail or as a repeating pattern across all of your nails. Pair a white or yellow daisy design with a bold and bright background color, such as pink, blue, or green, for a fun and playful look.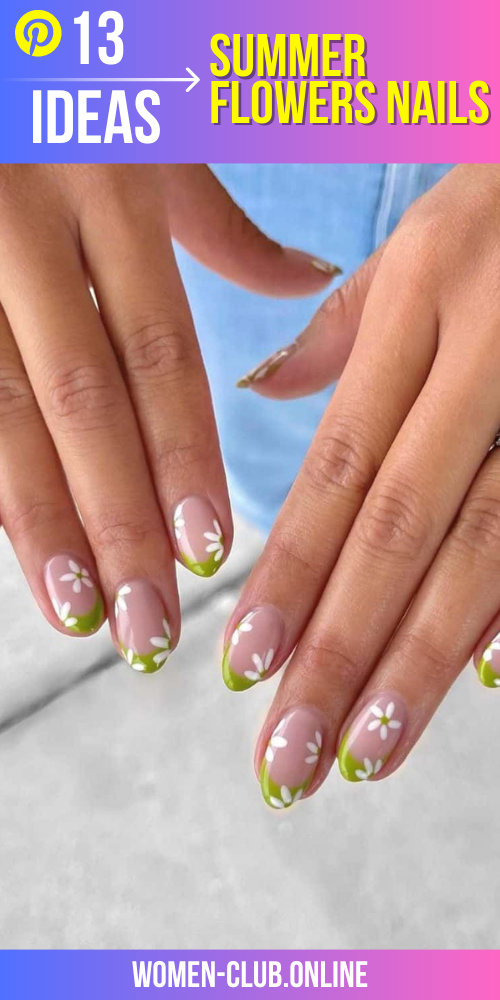 Cherry Blossom Clusters
Cherry blossoms are a delicate and beautiful flower that are perfect for summer. Create a cluster of cherry blossoms on one or two accent nails for a sophisticated and elegant look. Pair with soft pastel colors like baby pink or light purple for a romantic and dreamy effect.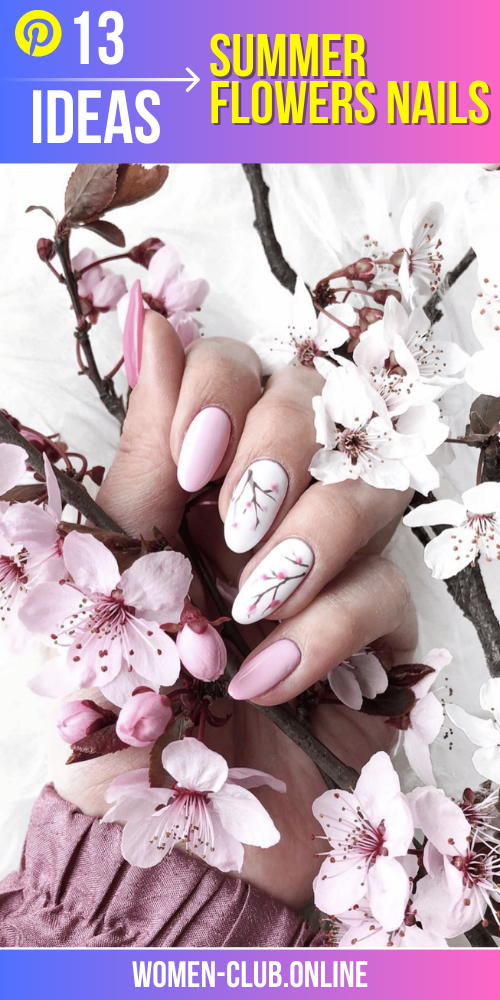 Sunflower Solids
Sunflowers are a sunny and cheerful flower that will instantly brighten up your summer look. Choose a bold and bright yellow nail polish and add sunflower accents for a bold and summery statement. You can also use a sunflower design as an accent nail or create a repeating pattern across all of your nails.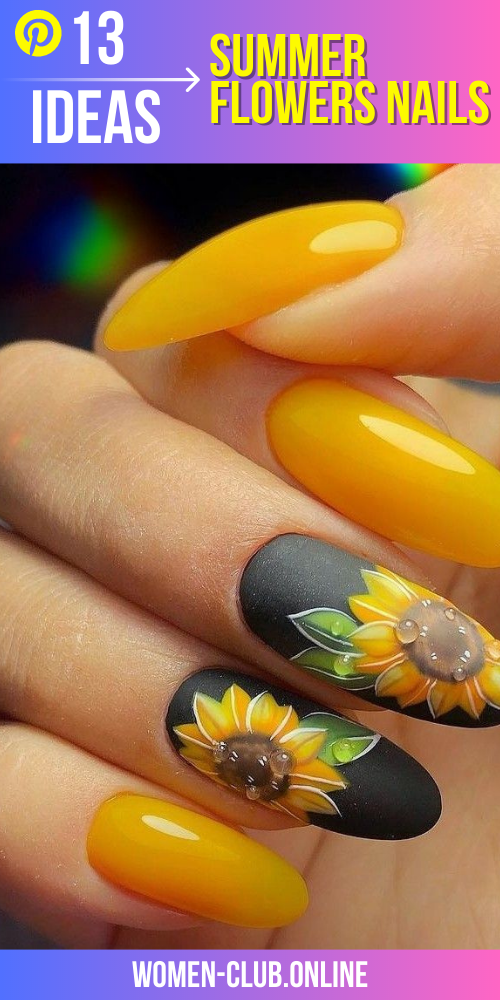 Pastel Petals
Pastel colors are a popular choice for summer nails, and they pair perfectly with delicate and dainty flower designs. Consider creating a pastel petal design using shades of pink, blue, and purple. Use a fine-tipped brush to create tiny petals or incorporate larger blooms for a more dramatic effect.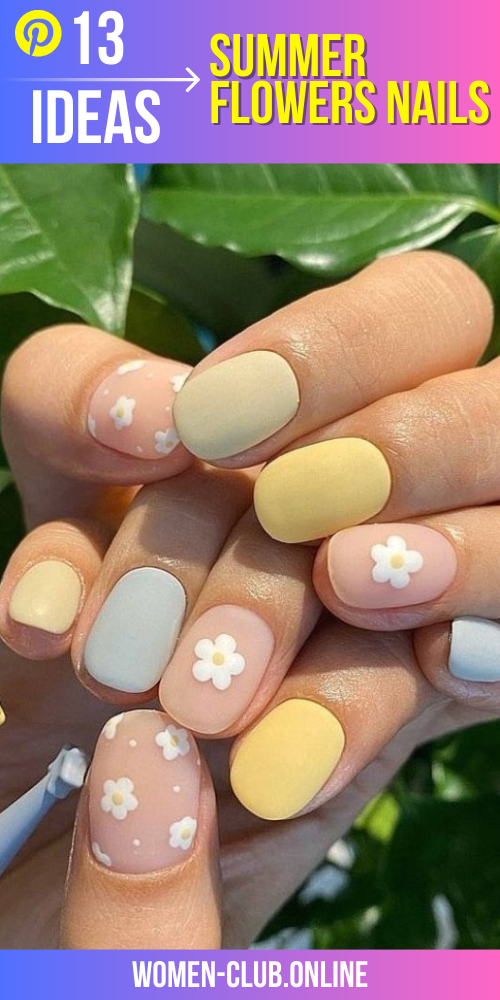 Abstract Floral Prints
For those who prefer a more abstract approach to floral designs, consider incorporating bold and graphic flower prints into your summer nails. These can include bold and colorful graphic designs, or minimalist black and white patterns. The possibilities are endless, and you can customize the design to fit your personal style.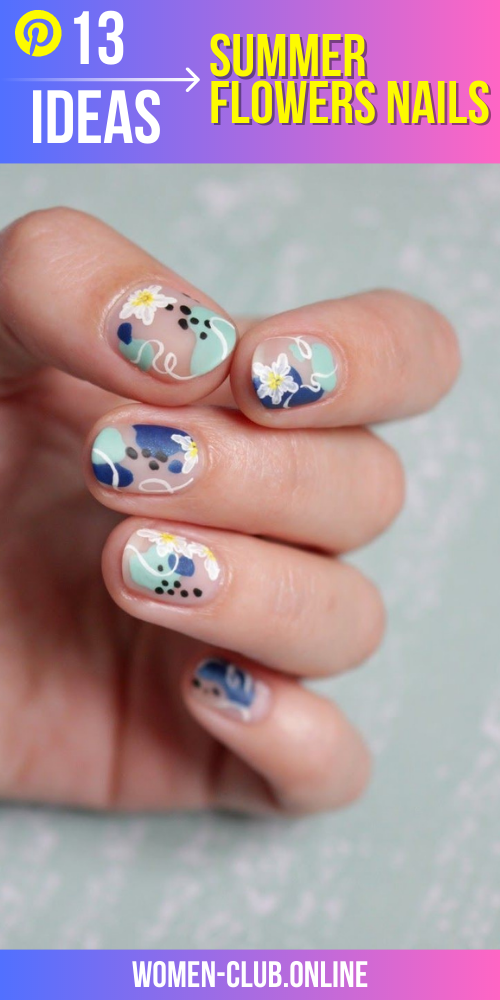 Tips for Achieving Perfect Summer Nails with Flower Designs
Here are some tips to keep in mind when creating your perfect summer nails with flower designs:
Color Coordination
When choosing flower designs for your summer nails, make sure to consider color coordination. You want to make sure that the colors of your flower designs complement the background colors of your nails. For example, if you are using a bright pink polish, you may want to choose flowers in shades of yellow or white to create a fun and playful contrast.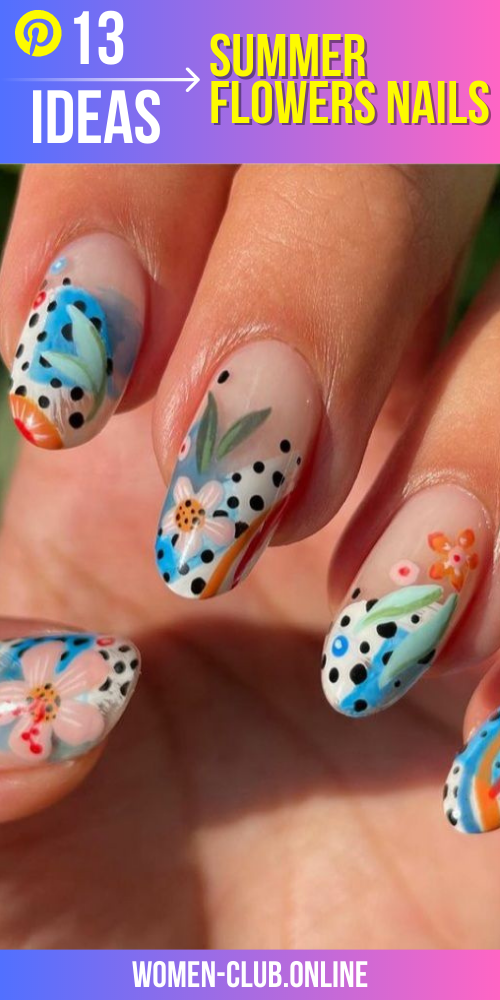 Accent Nails
Consider using accent nails to add some variety to your summer nail designs. You can use flower designs as accent nails, or create a bold and colorful accent nail that complements your flower designs. Accent nails are a great way to incorporate multiple designs and colors into your overall look.
Nail Shape
Nail shape can also play a role in your flower design choices. Longer, almond-shaped nails can showcase intricate and detailed flower designs, while shorter, square-shaped nails may be better suited for simple and understated flower accents.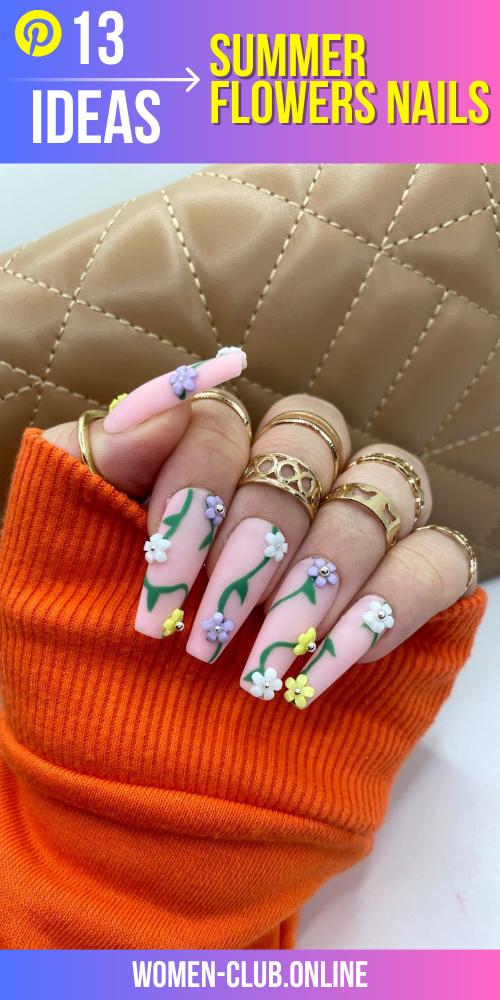 Top Coat
Make sure to apply a top coat to your flower designs to protect them from chipping and fading. A top coat will also add a glossy finish to your nails and enhance the vibrancy of your flower designs.
Maintenance and Touch-Ups
Finally, make sure to take care of your summer nails and perform touch-ups as needed. Keep a small brush and polish on hand to fix any chips or smudges, and make sure to moisturize your cuticles to keep your nails looking healthy and strong.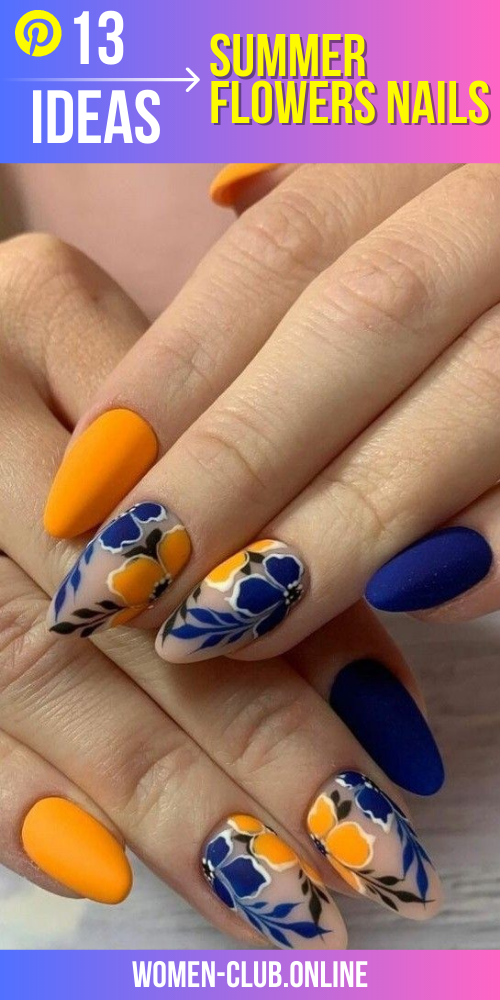 📌

 Add an idea to your board