Nails
Trendy Yellow Nails 20 Ideas: Embrace the Sunshine with Stylish Nail Art
If you're looking to add a pop of color to your nail game, why not consider the vibrant and cheerful shade of yellow? Yellow nails are a fantastic way to express your personality, embrace positivity, and capture the essence of sunshine right at your fingertips. In this article, we'll dive into a variety of trendy yellow nail ideas that will surely brighten up your style. From subtle accents to bold statements, these nail designs will leave you feeling refreshed and fashion-forward.
Why Yellow Nails Are All the Rage
Yellow is often associated with happiness, positivity, and energy. Incorporating this sunny hue into your nail art can instantly lift your mood and make a bold fashion statement.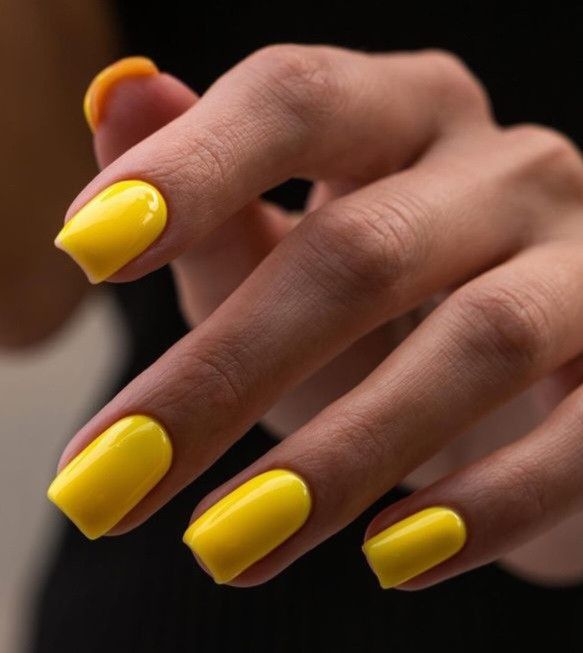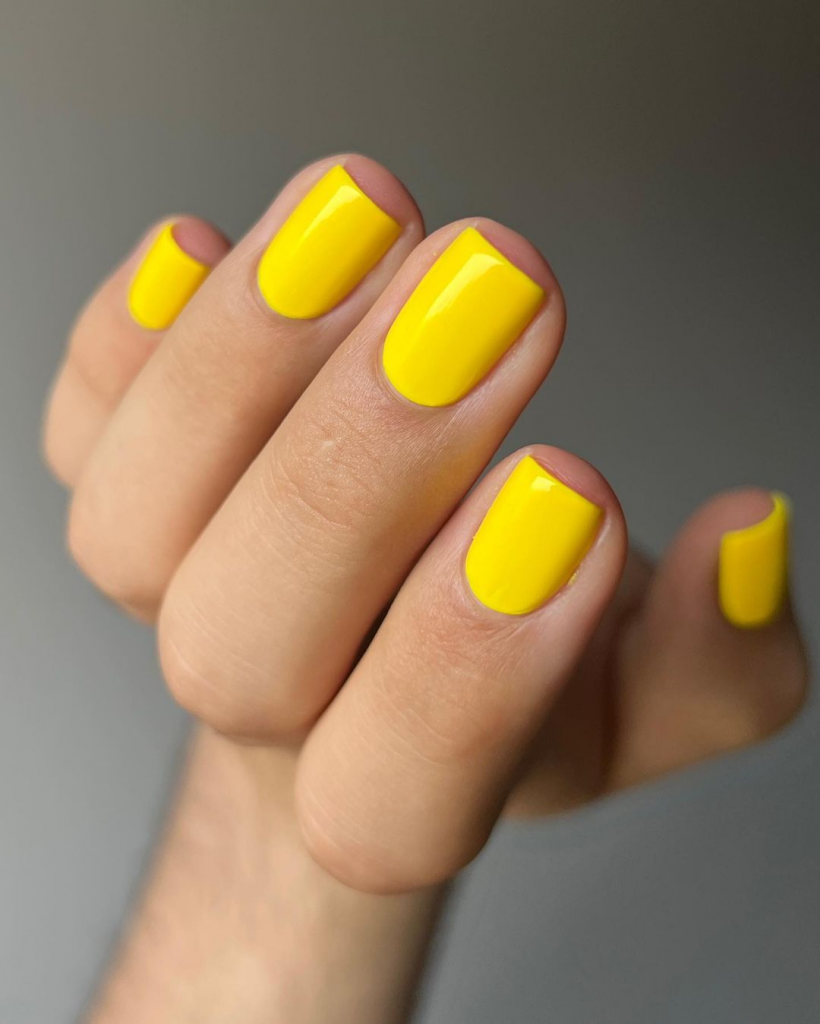 Sunflower Elegance: A Classic Yellow Look
Embrace the timeless beauty of sunflowers with delicate floral patterns on a yellow base. These nails are a true embodiment of summer vibes.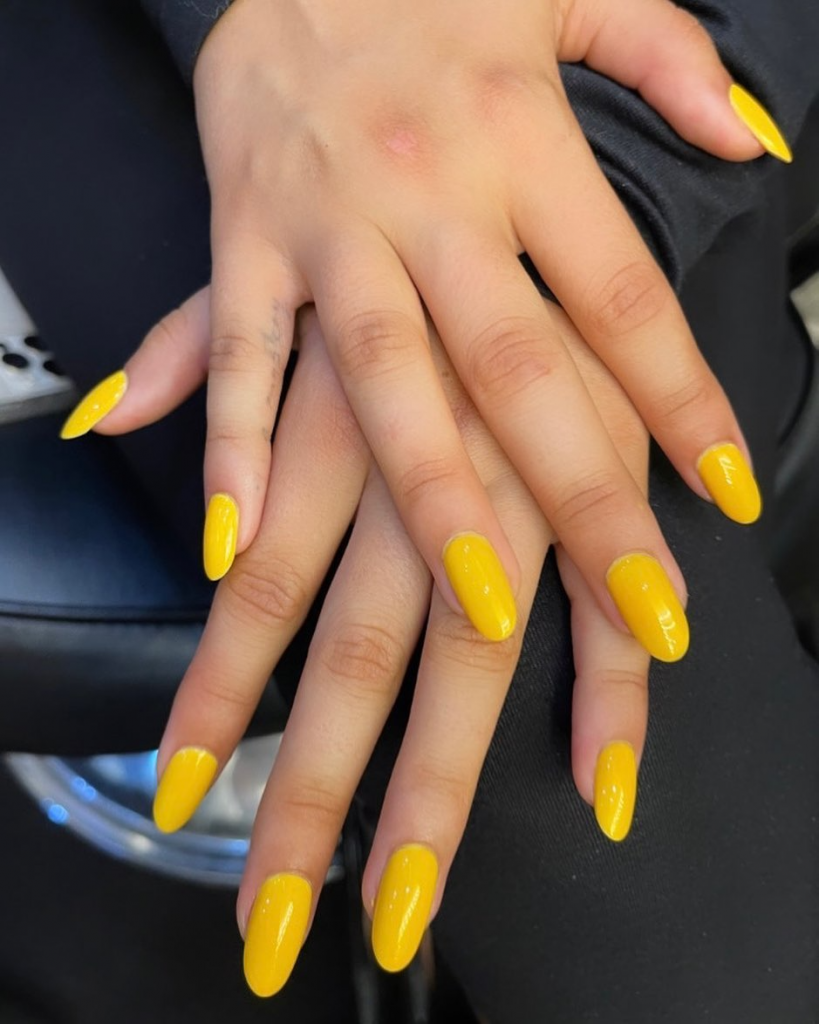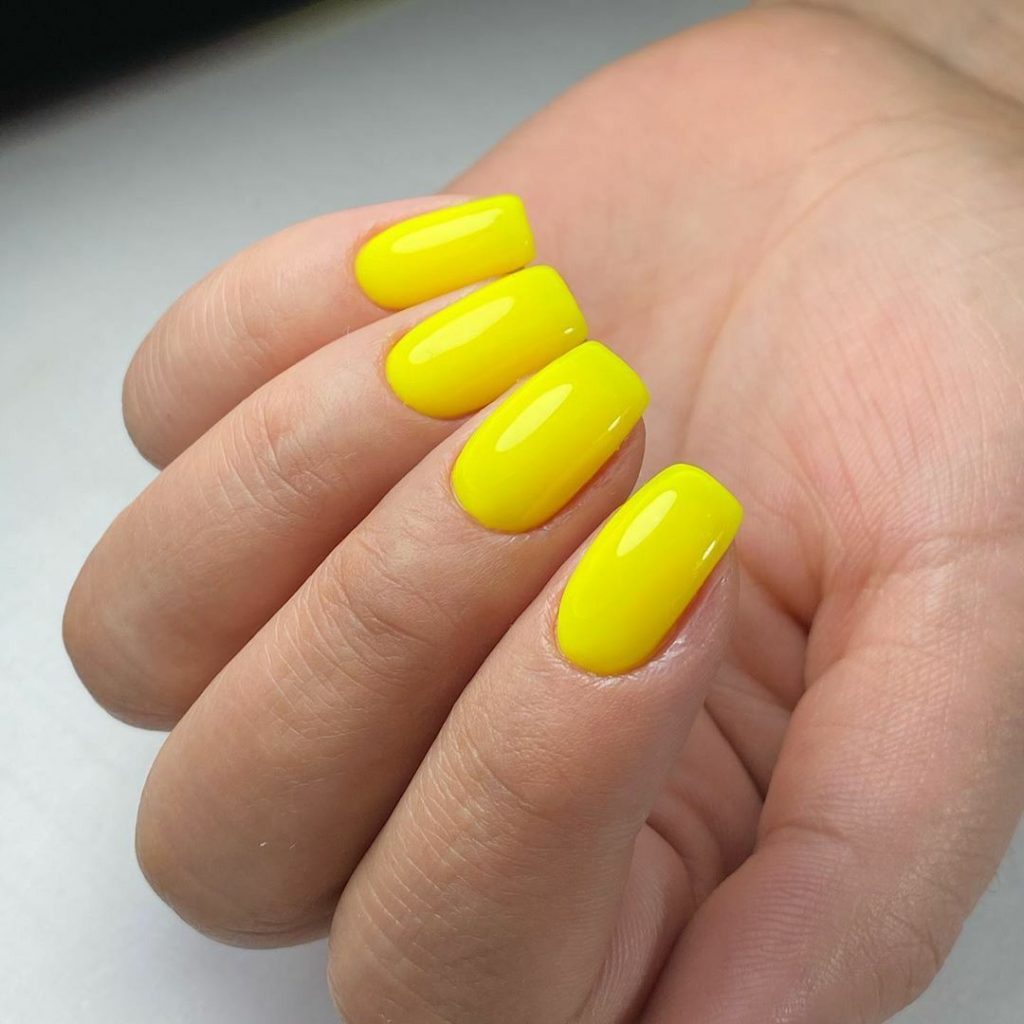 Chevron Chic: Geometric Yellow Patterns
Add a modern twist to your yellow nails with chevron patterns. The combination of sharp lines and vibrant color creates a dynamic and eye-catching design.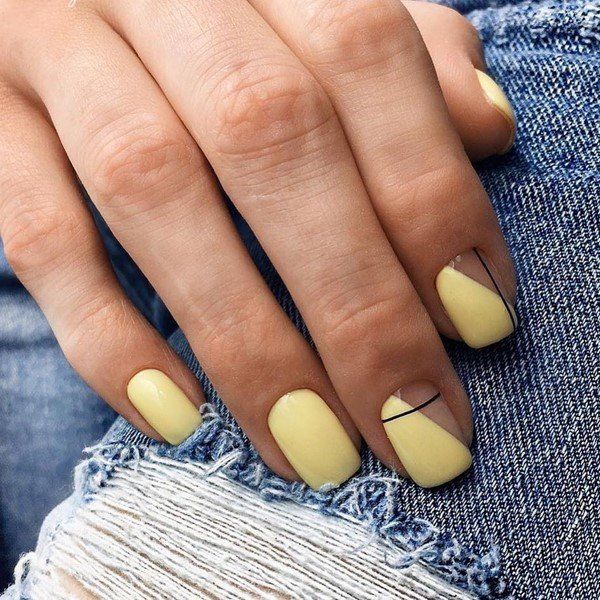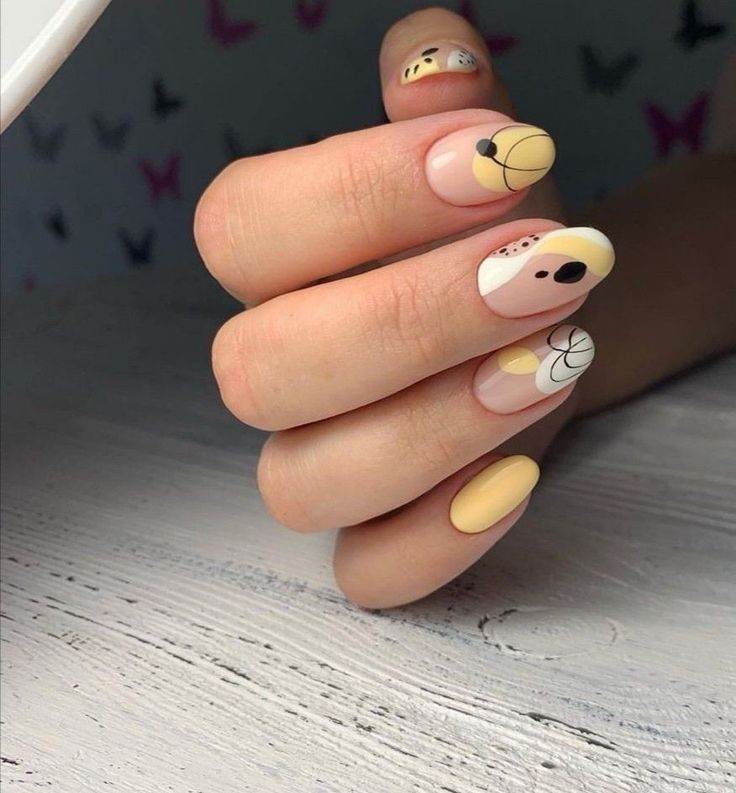 Lemon Zest French Tips: A Citrusy Twist
Give the classic French manicure a citrusy upgrade by using yellow for the tips. It's a fun and refreshing take on a timeless style.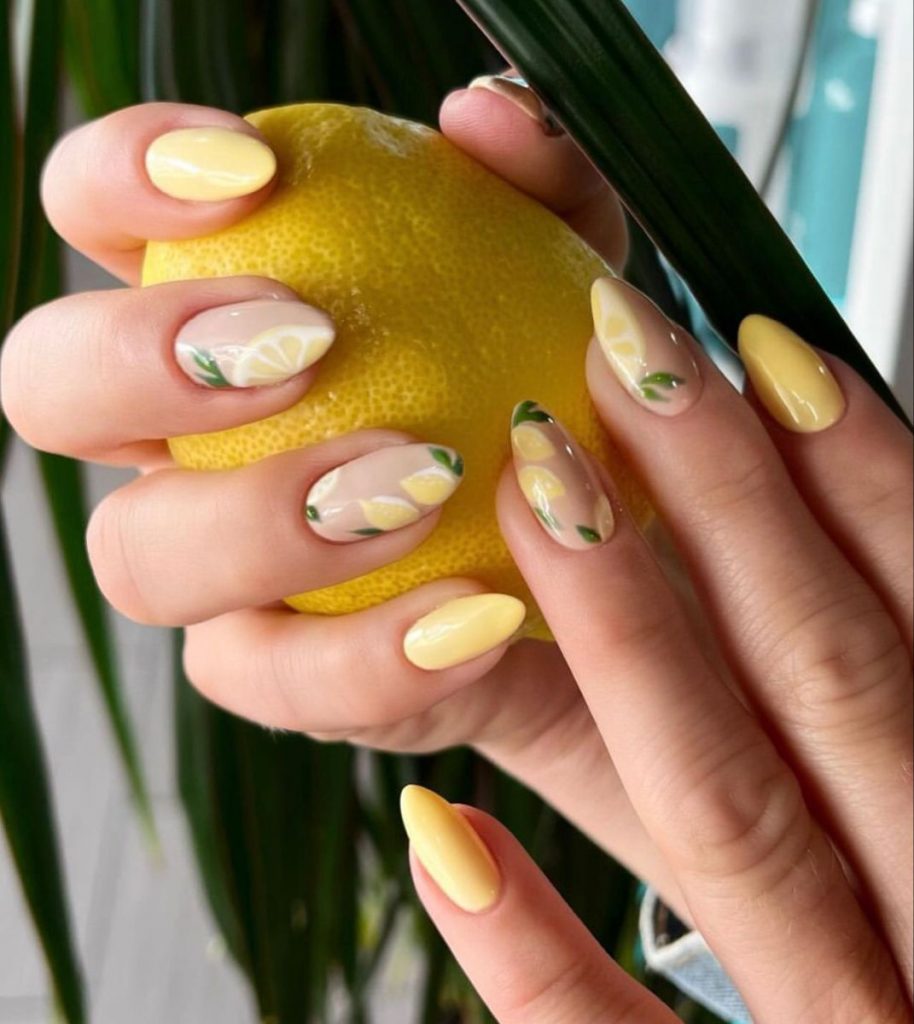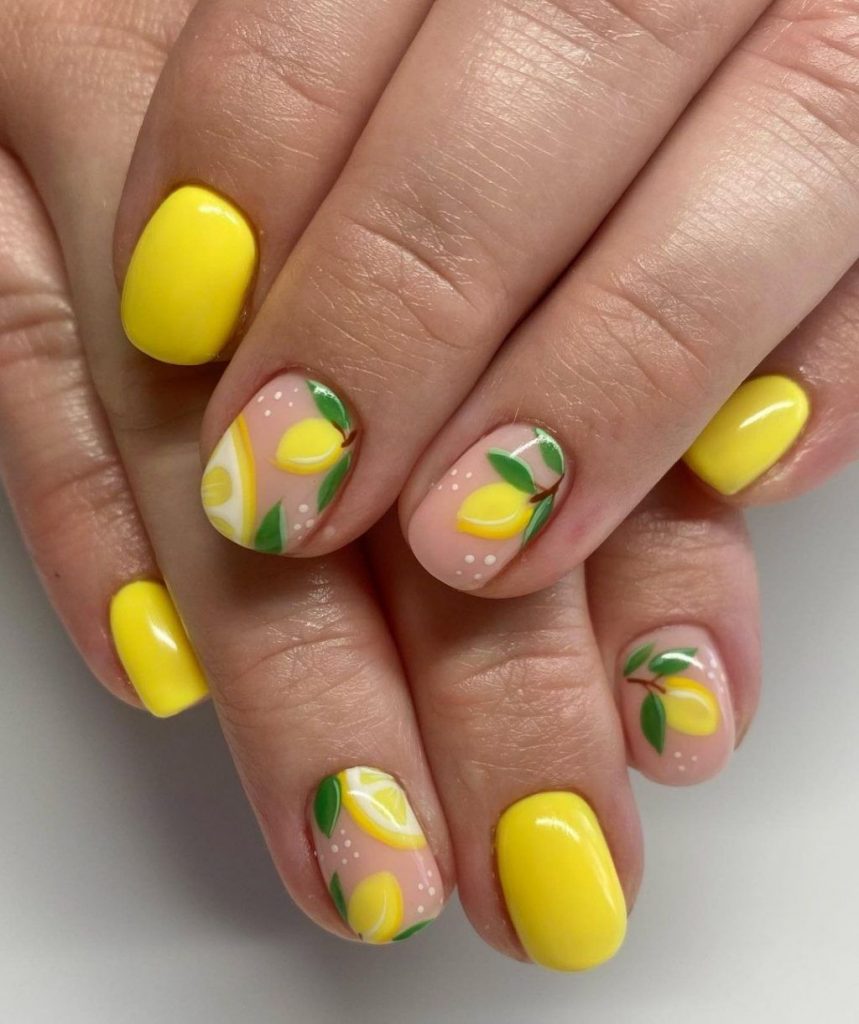 Dazzling Daisies on Yellow Canvas
Channel the charm of daisies by painting intricate white flowers on a yellow backdrop. This design is both playful and elegant.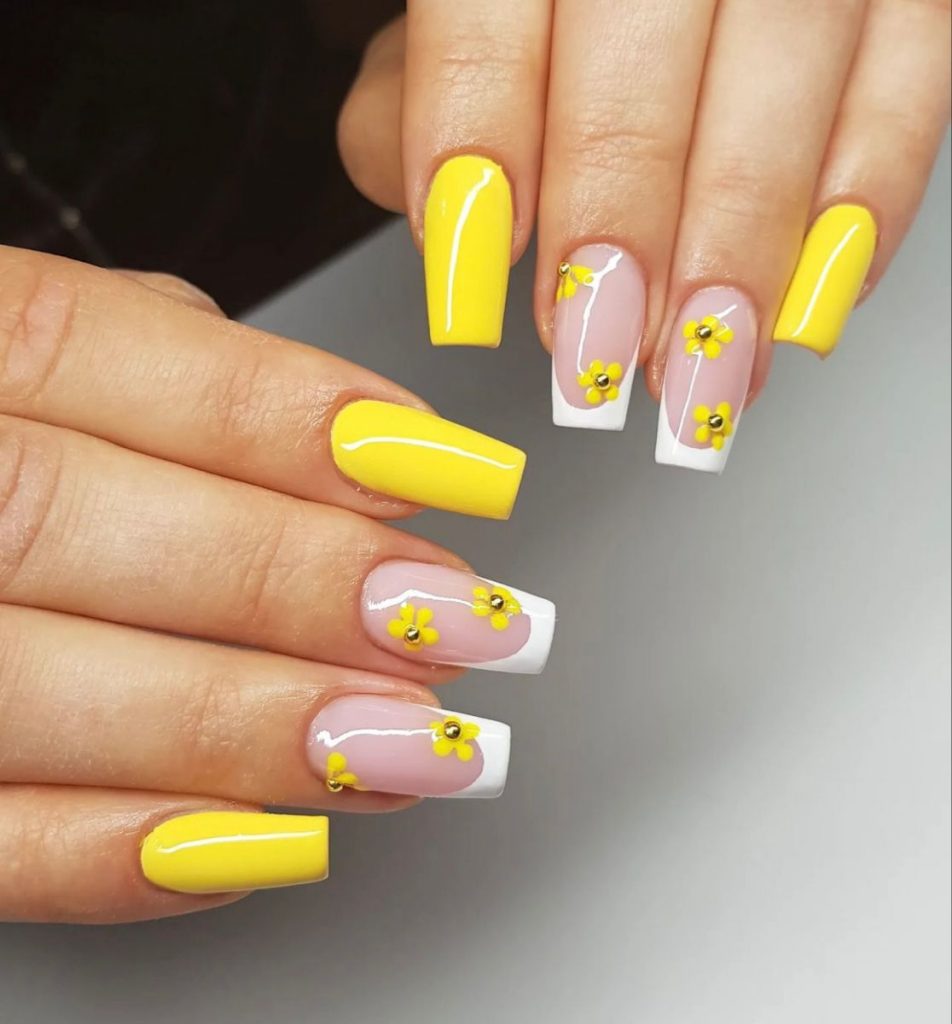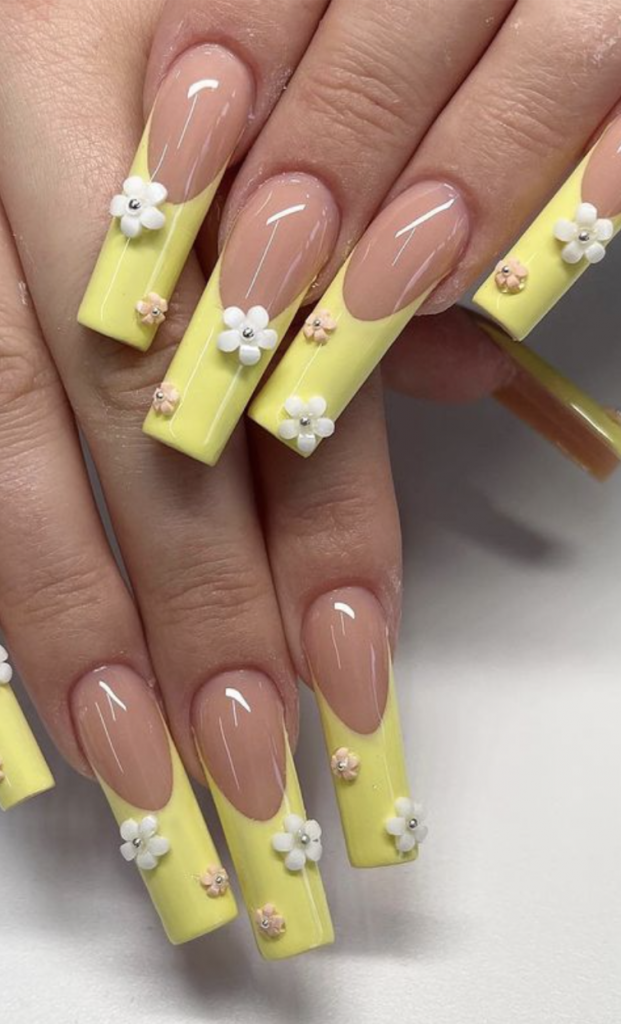 Buzzworthy Bee Nail Art
Pay homage to nature with adorable bee-themed nail art. Yellow nails serve as the perfect canvas for these cute and buzzy accents.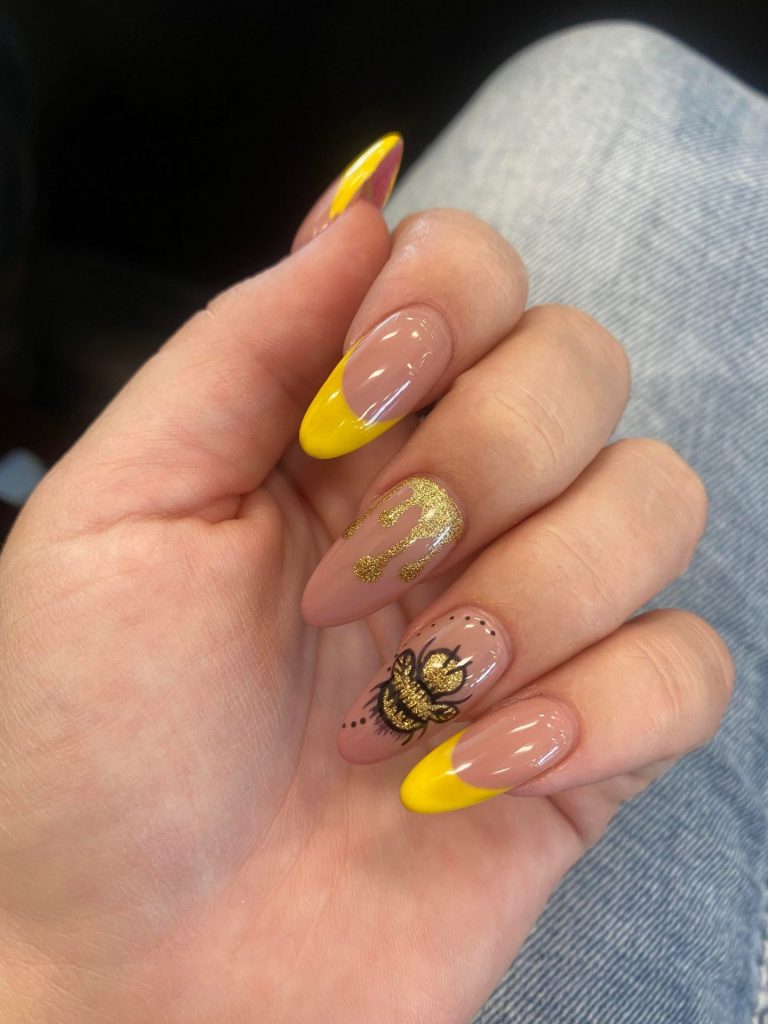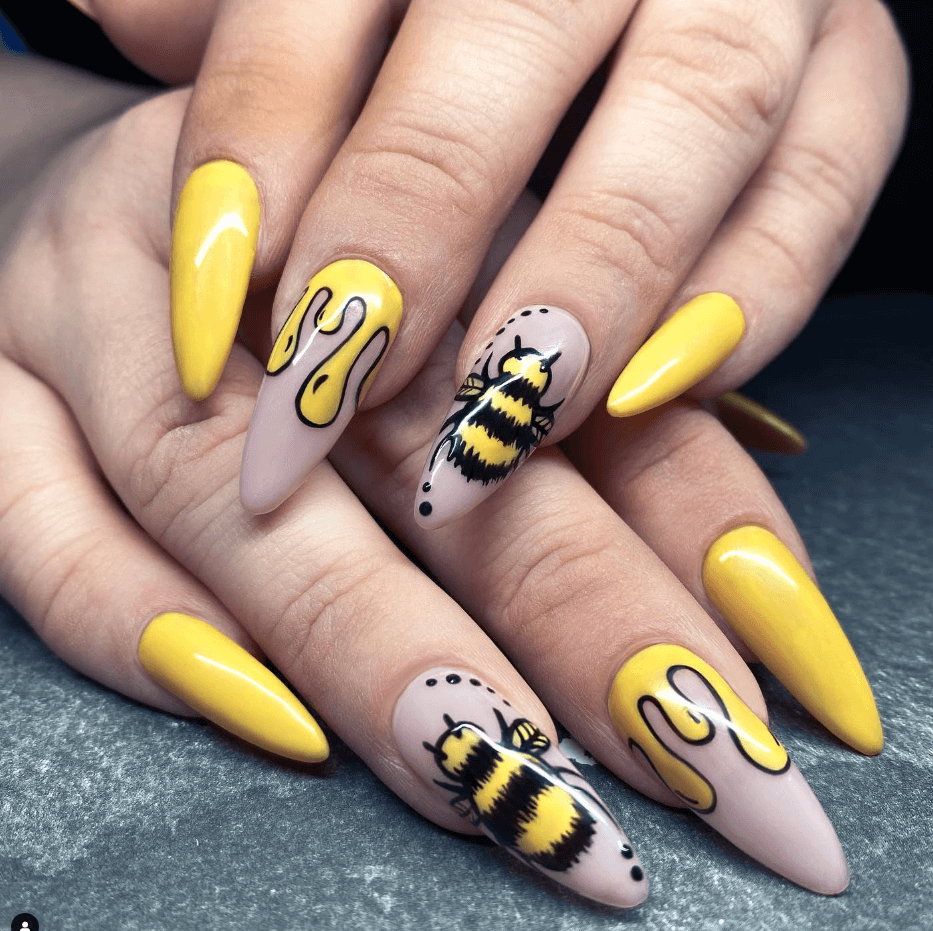 Abstract Sunshine: Yellow Swirls and Dots
Unleash your inner artist with abstract yellow swirls and dots. This design allows for creative freedom and captures the essence of a bright sunny day.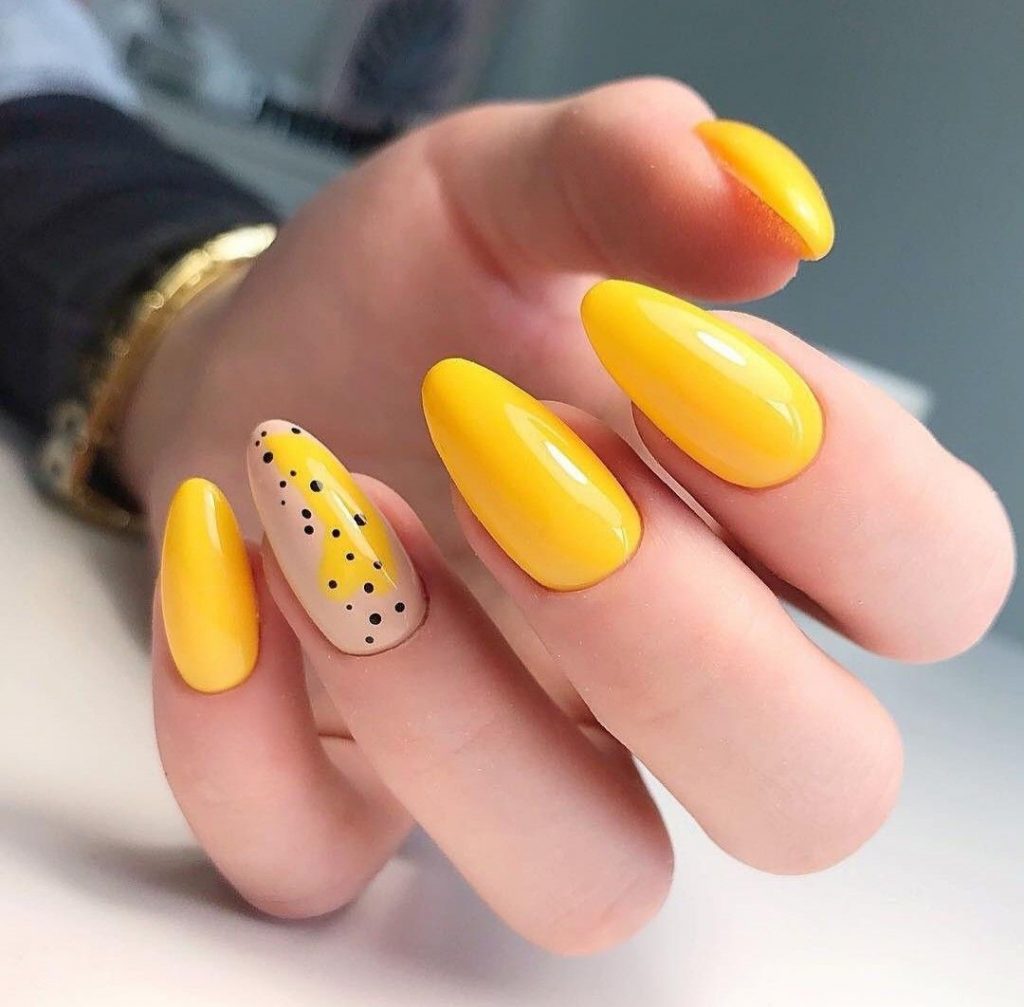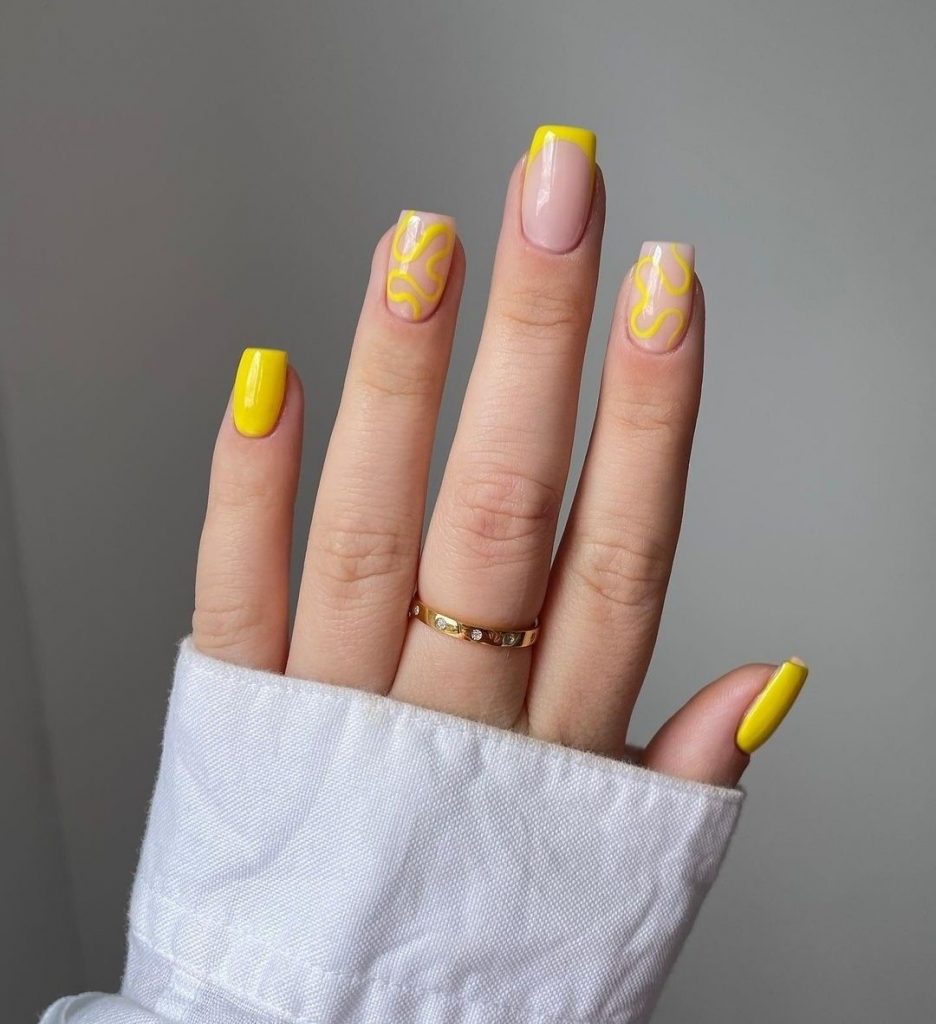 Minimalist Nail Glam: Single Accent Nail
For a subtle yet stylish look, paint all your nails yellow and choose one nail for an intricate accent design. This minimalist approach exudes elegance.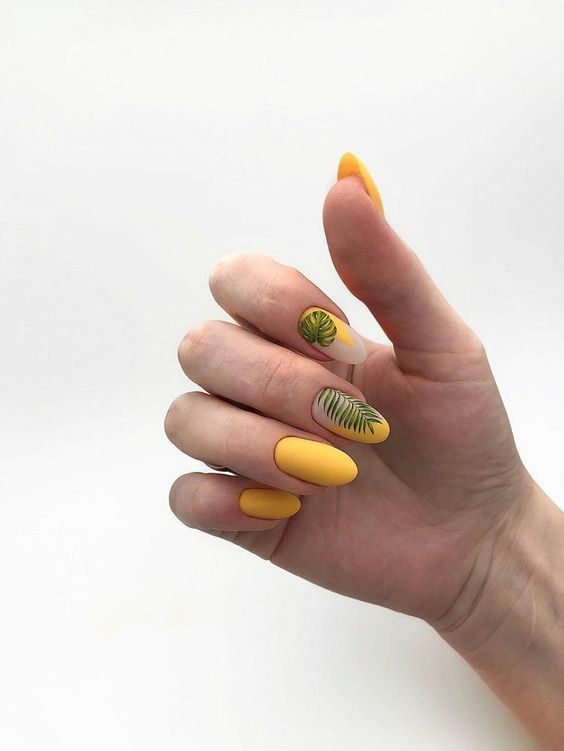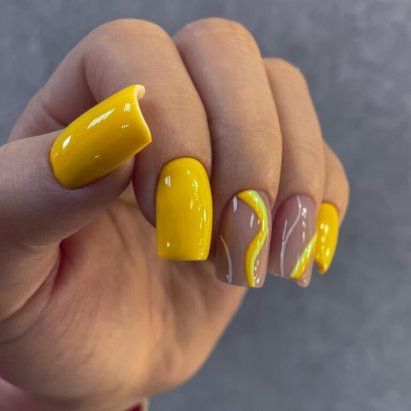 Glamorous Gold Touches for Extra Shine
Combine the richness of gold with the vibrancy of yellow for a glamorous and luxurious nail design that's perfect for special occasions.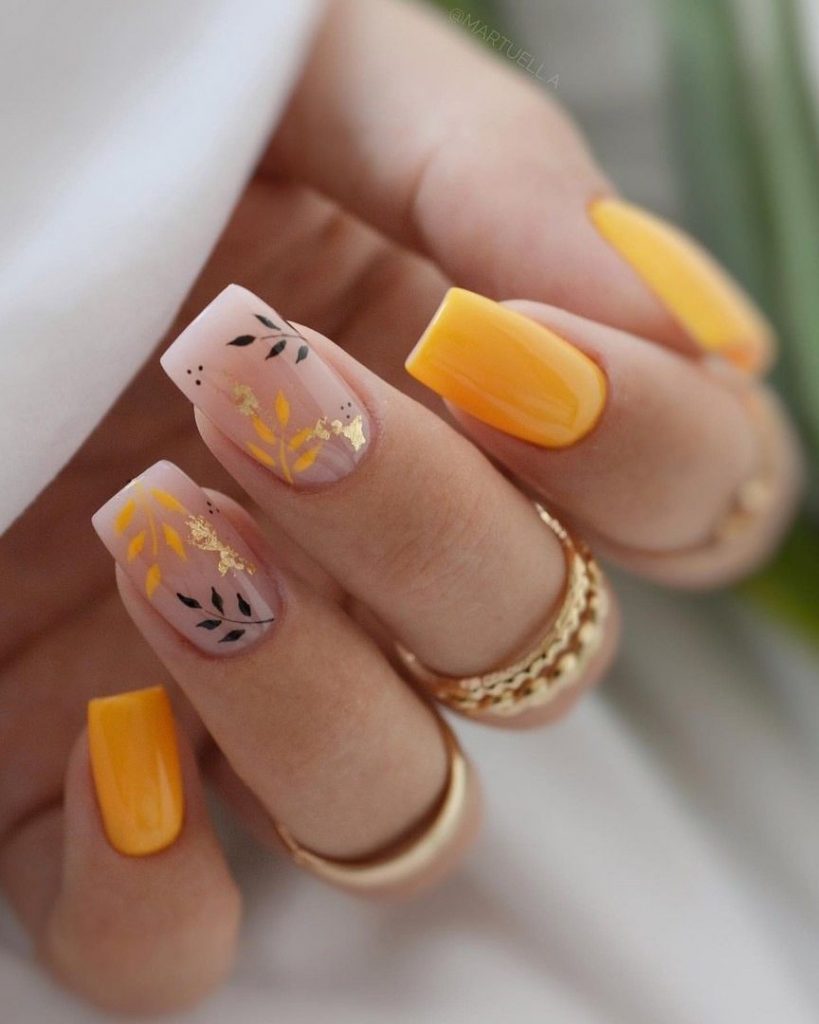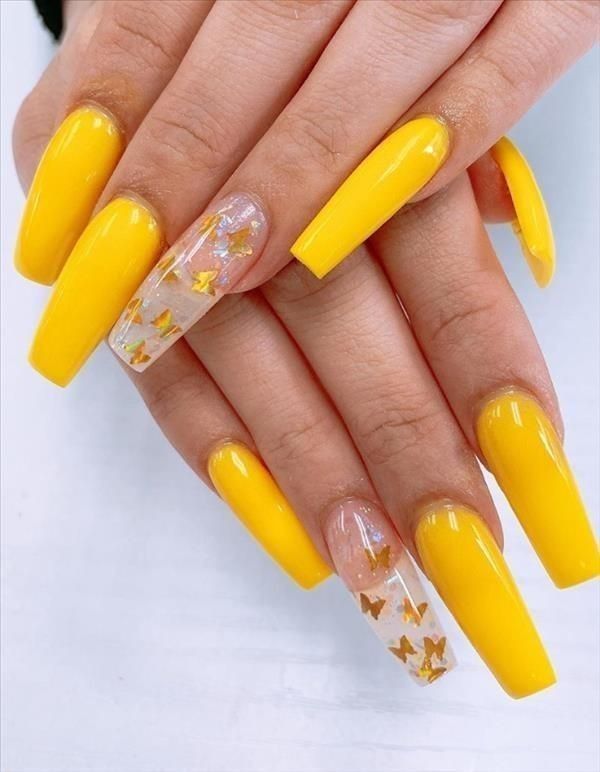 Matte Yellow Majesty
Matte nails are all the rage, and in yellow, they exude sophistication. A matte finish adds a contemporary edge to the vibrant color.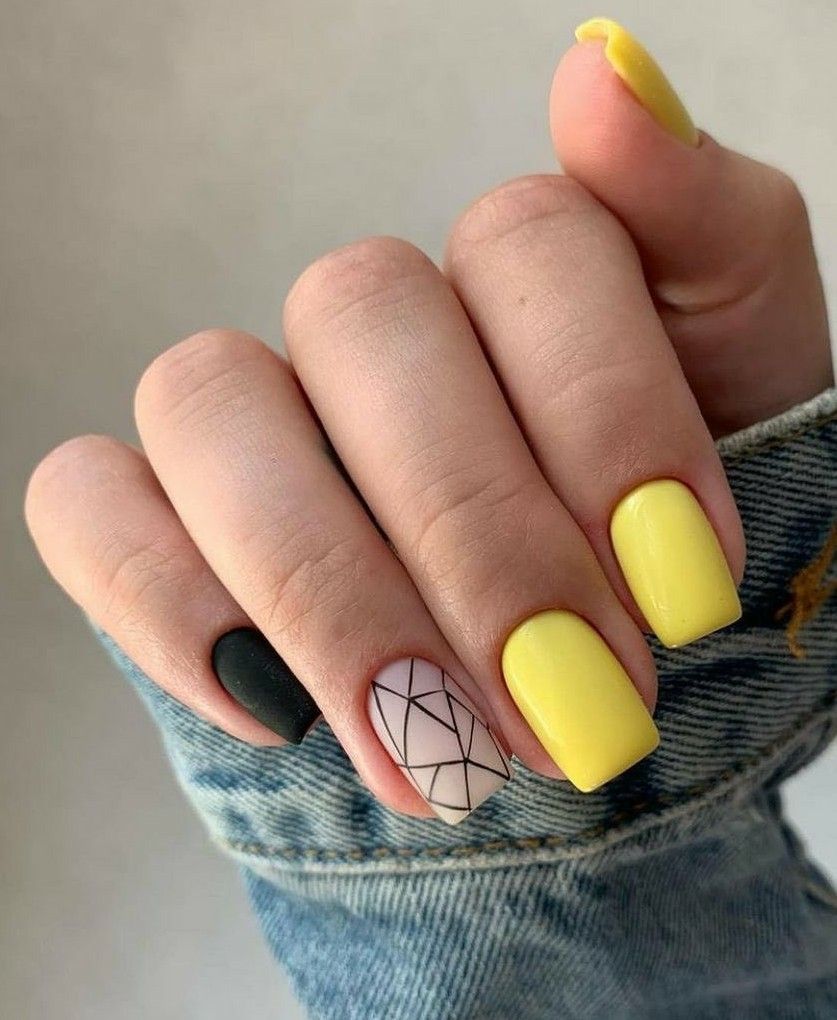 Save Pin