News
Discovering Tuscany's Wedding Magic: Top Venues for Unforgettable Moments
Tuscany, Italy – a place that might sound like it's all about wine, art, and countryside charm. But did you know that it's also an incredible spot for weddings? If you're considering tying the knot in this picturesque region, let's explore some of the most amazing wedding venues Tuscany has to offer.
Borgo Santo Pietro: The Ultimate in Luxury
Borgo Santo Pietro is like the "best of the best" when it comes to wedding venues. It's not just a fancy hotel; it's a small, luxurious hotel right in the heart of Tuscany. With gourmet restaurants and an impressive wine collection, it's the perfect place for a romantic wedding. Find out more here https://thewed.com/magazine/15-best-wedding-venues-in-tuscany.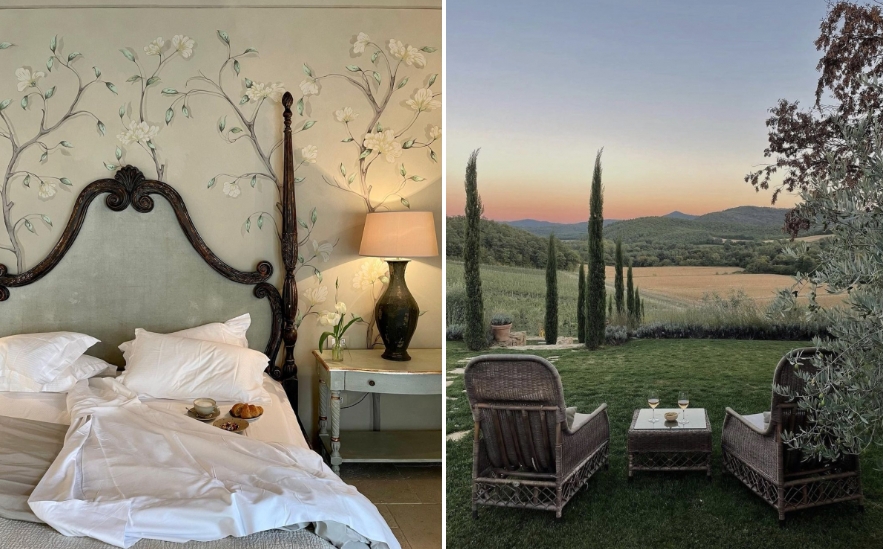 Castello di Casole: Where Old Meets New
Imagine getting married in a 10th-century estate that blends history with modern luxury. Castello di Casole offers just that. You can exchange your vows in a historic church or amidst scenic vineyards. It's a wedding venue that takes you on a journey through time.
Villa Cora: A Slice of History
Villa Cora, near Florence's historic center, is a gem of a wedding venue. It's located in a historical park close to the unique Boboli Gardens. This place has an aristocratic past, dating back to the 19th century. The interior decor is a blend of the most unusual design concepts, making it an ideal location for a beautiful and historically significant wedding.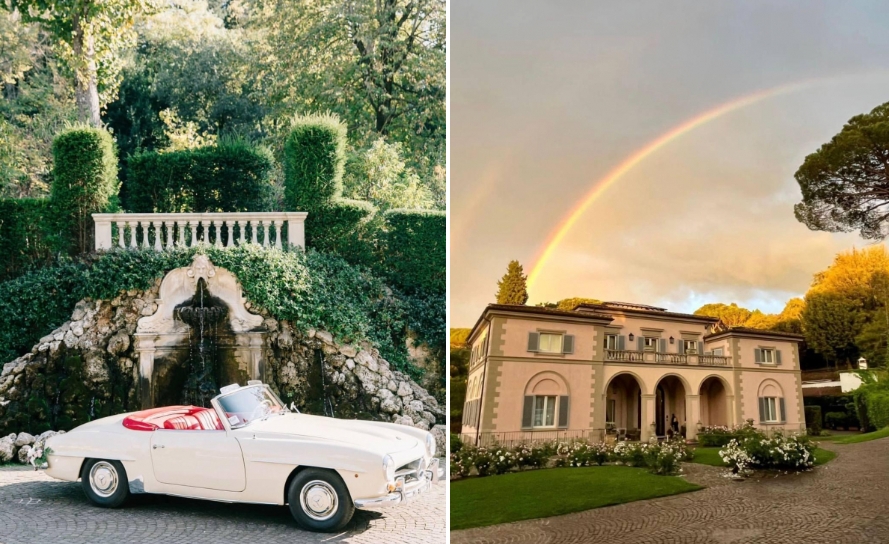 Monteverdi: Timeless Beauty in the Hills
Monteverdi Hotel, perched on a medieval hilltop in the Val d'Orcia region, marries Tuscany's rich history with modern luxury. With its ancient village, rolling hills, and a 14th-century church, it's a sought-after wedding spot. Monteverdi takes wedding planning to a whole new level, ensuring your special day is unforgettable.
Villa di Piazzano: Where History Meets Green Fields
Villa di Piazzano offers a retreat in the picturesque countryside, immersing you in the charm of an ancient noble home. Located on the border of Umbria and Tuscany, this historic estate dates back to 1464 and was once a hunting manor. It exudes an old-world country estate ambiance while being close to medieval towns like Pienza, Montepulciano, Siena, and more.
Villa Cozzano: A Place of Connection
Villa Cozzano, standing tall since 1543, values the balance between human connections and nature. Carefully restored, its six suites have witnessed history, from an elementary school to a farmer's house. Each echoes original Tuscan decor, making it a perfect venue for weddings and celebrations.
Villa Pienza: A Tuscan Getaway with a View
Villa Pienza, nestled in the heart of Val D'Orcia, offers a serene Tuscan getaway with stunning vistas. This luxurious villa accommodates up to 12 guests with its 6 bedrooms, 6 bathrooms, and 2 kitchens. Alongside modern comforts, guests can indulge in massage treatments, personal training sessions, and gourmet dining experiences with a Michelin-starred chef.
Vignamaggio: Villa with a View
Villa Vignamaggio, 33 kilometers from Florence, is a luxurious location with a 15th-century villa, a winery, and a farm. The expansive property offers privacy and creativity, making it a perfect place for relaxation before and after your celebration.
Villa Cetinale: Romance in the Tuscan Hills
Villa Cetinale, nestled in the beautiful Tuscan hills, offers a romantic location for weddings. With a private Italian-style chapel and signature gardens, it's a place where any decorations come to life, creating a mesmerizing atmosphere for your special day.
Villa La Scala: Elegance on the Umbria-Tuscany Border
Located near Lake Trasimeno on the Umbria-Tuscany border, Villa La Scala is an Italianate villa with a rich history. It offers an ideal setting for an Italian-style wedding in Tuscany. The villa's recent renovations highlight its rich history, with features like cementine tiled bedroom floors, upstairs wall frescoes, and a standout elliptical staircase hand-carved from local sandstone.
Tuscany offers a range of wedding venues that combine history, luxury, and the stunning Italian countryside. Whether you prefer the luxury of Borgo Santo Pietro, the historic charm of Villa di Piazzano, or the romanticism of Villa Cetinale, Tuscany's wedding venues promise unforgettable moments. So, if you're planning a wedding that captures the essence of Italy, Tuscany has a world of options to explore.