Velvet, a fabric associated with royalty and opulence, is making a grand entrance into the fashion scene for Fall 2023. The plush texture and rich sheen of velvet exude a sense of sophistication that elevates any outfit. Whether you're attending a glamorous evening event or looking to add a touch of luxury to your everyday style, a velvet dress is the perfect choice.
Why Velvet Dresses?
Velvet dresses offer a unique blend of comfort and glamour, making them a versatile choice for any occasion. The fabric's ability to catch and reflect light adds a dimension of richness to your ensemble, making you stand out in a crowd. Additionally, velvet is available in an array of colors, allowing you to experiment with rich jewel tones or opt for classic neutrals for a more understated look.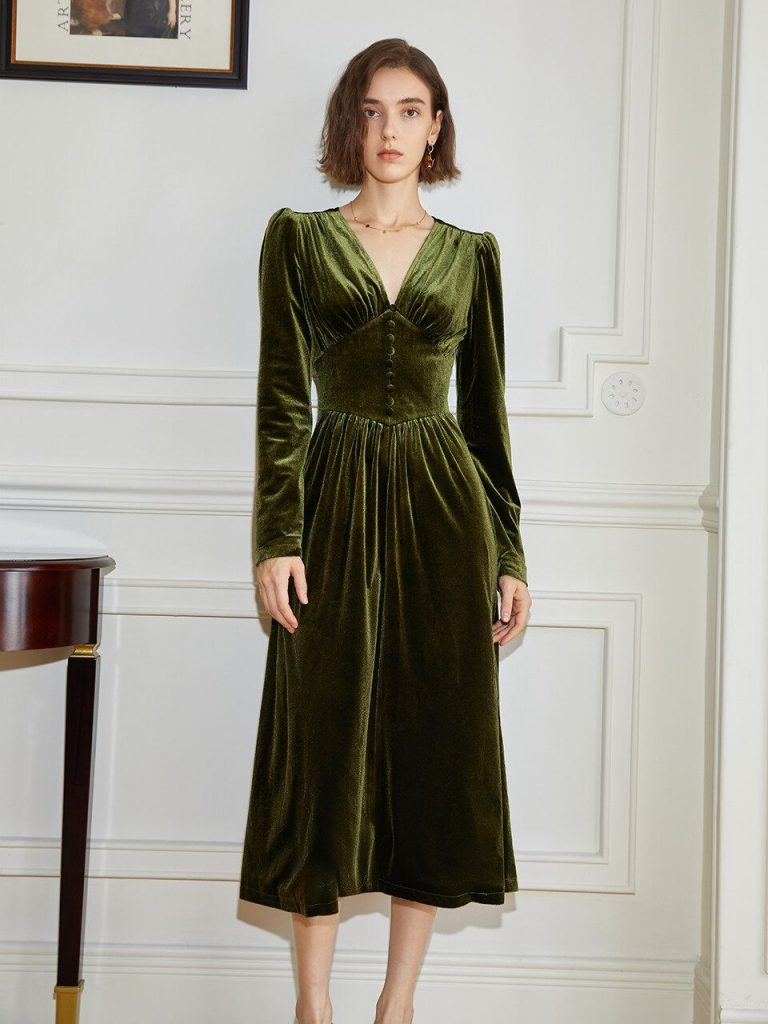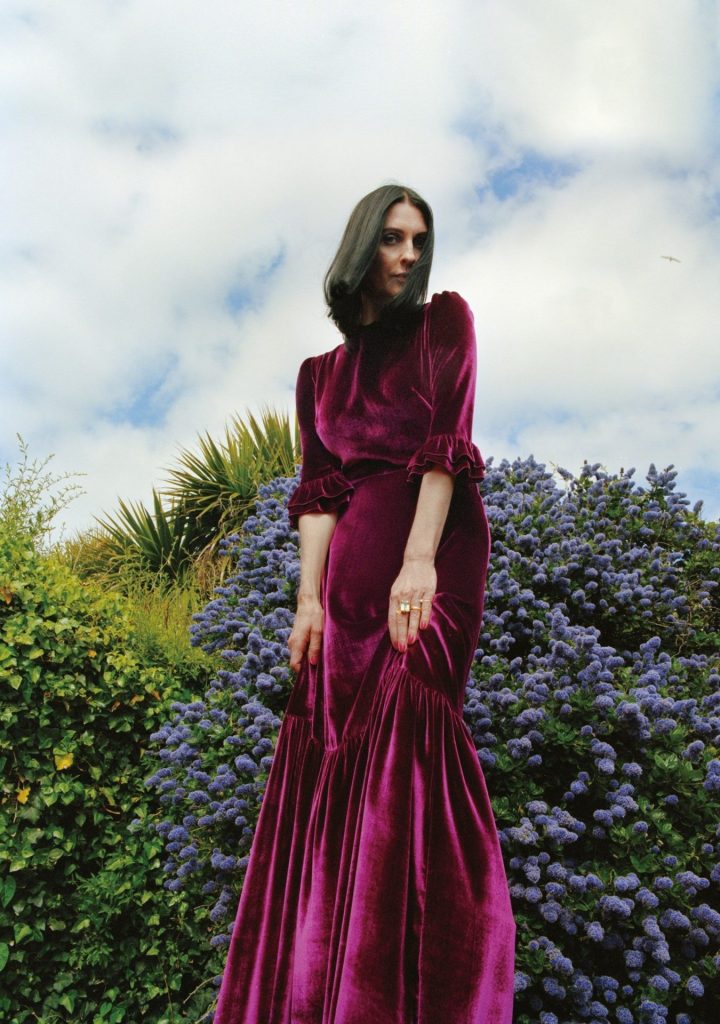 Fall 2023 Velvet Dress Trends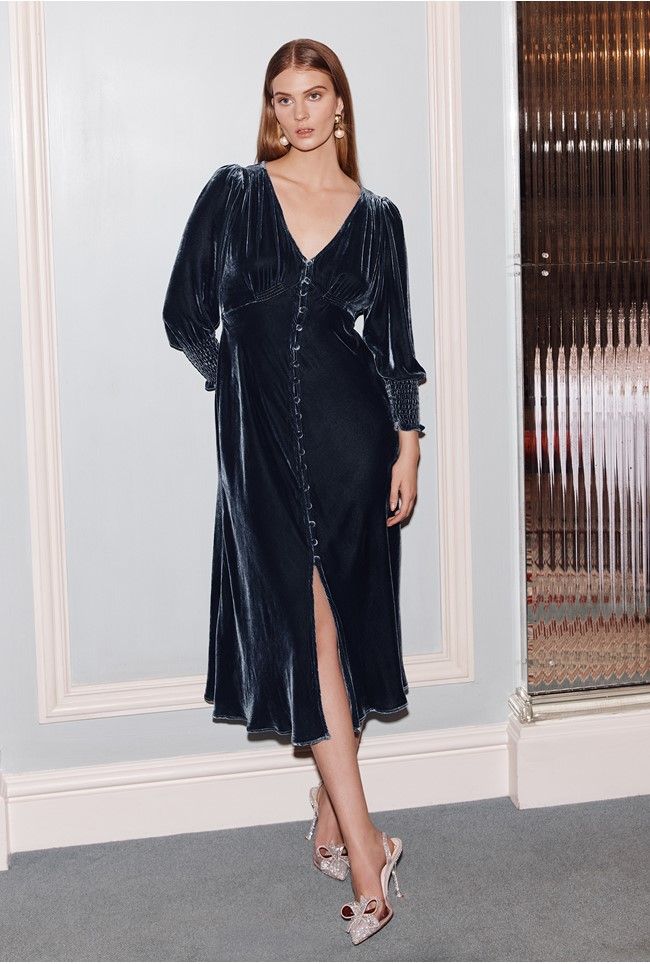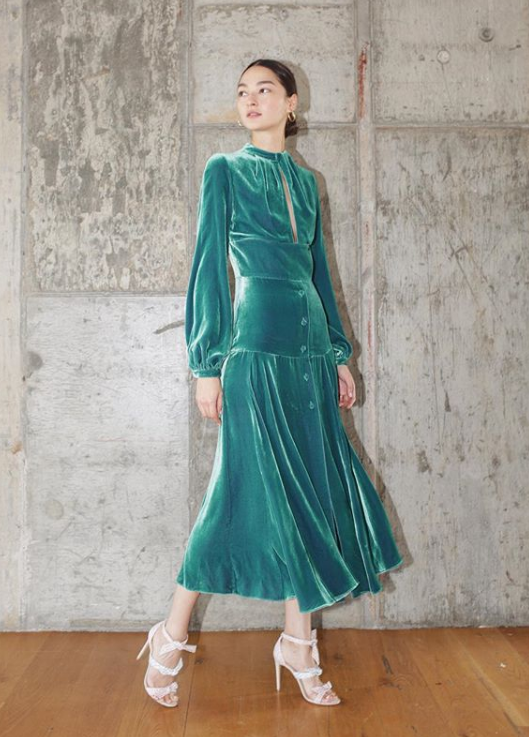 Rich Jewel Tones
For Fall 2023, vibrant jewel tones dominate the velvet dress trend. Colors like deep emerald green, royal sapphire blue, and regal burgundy are all the rage. These rich shades not only complement various skin tones but also evoke a sense of luxury and glamour.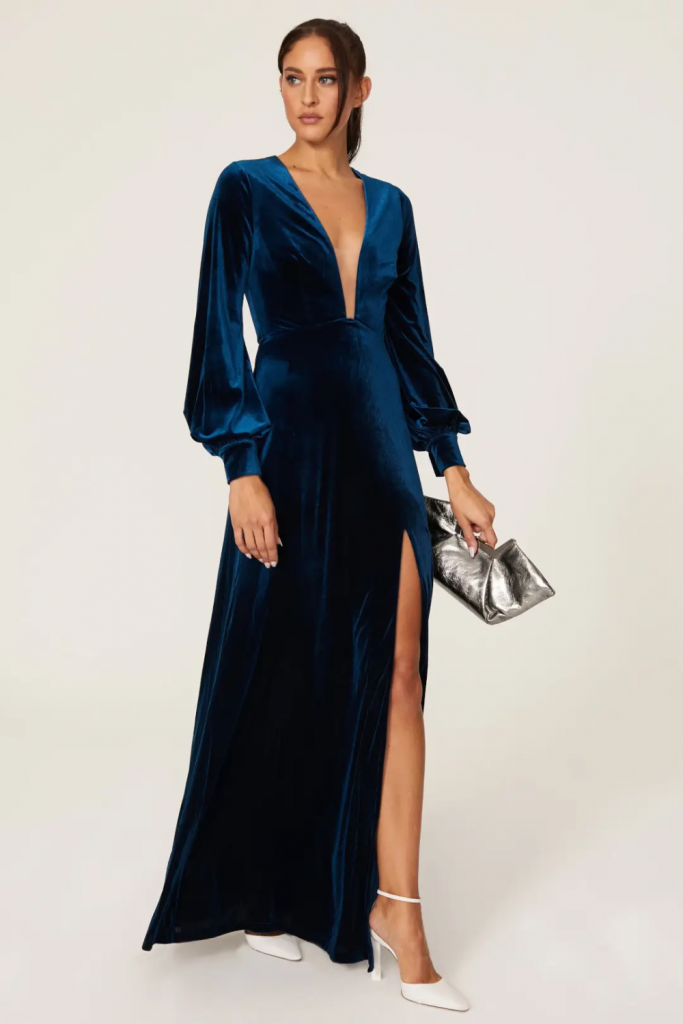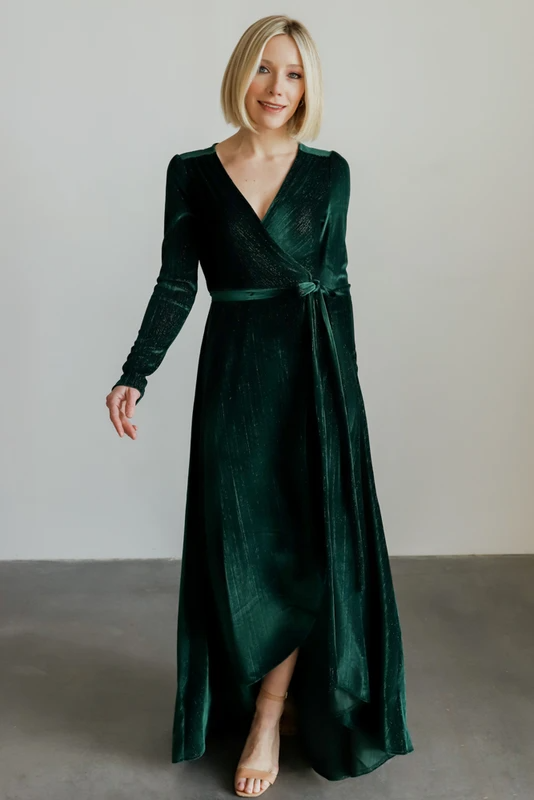 Embellishments and Texture Play
Embrace the spirit of extravagance with velvet dresses featuring embellishments and texture play. Designers are incorporating intricate beading, sequins, and embroidery to add a touch of allure to velvet ensembles. Textured velvet, like crushed velvet, is also gaining popularity for its captivating appearance.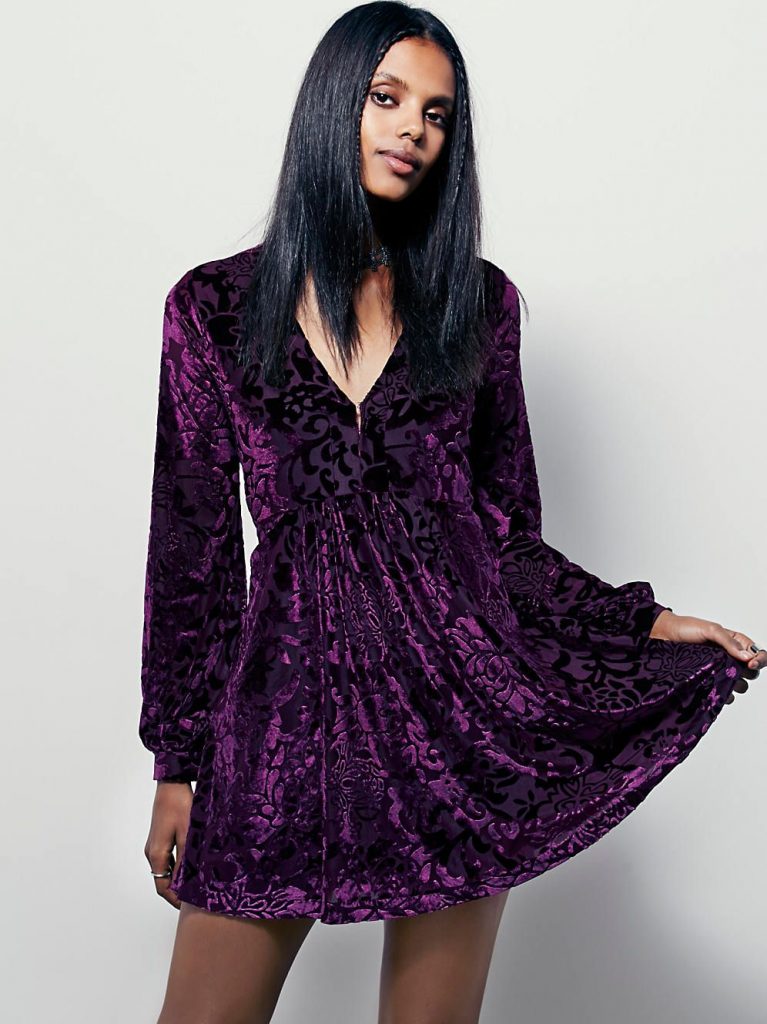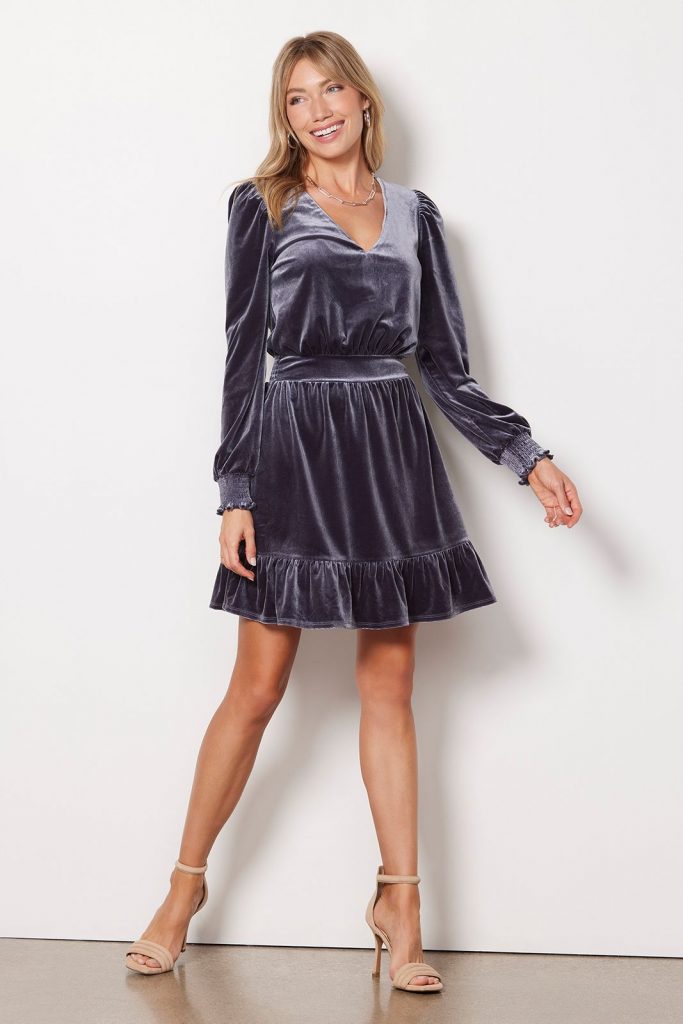 Midi Length Magic
Midi-length velvet dresses are a must-have for Fall 2023. This versatile hemline strikes the perfect balance between elegance and comfort. You can effortlessly transition from daytime chic to evening glam with a midi velvet dress.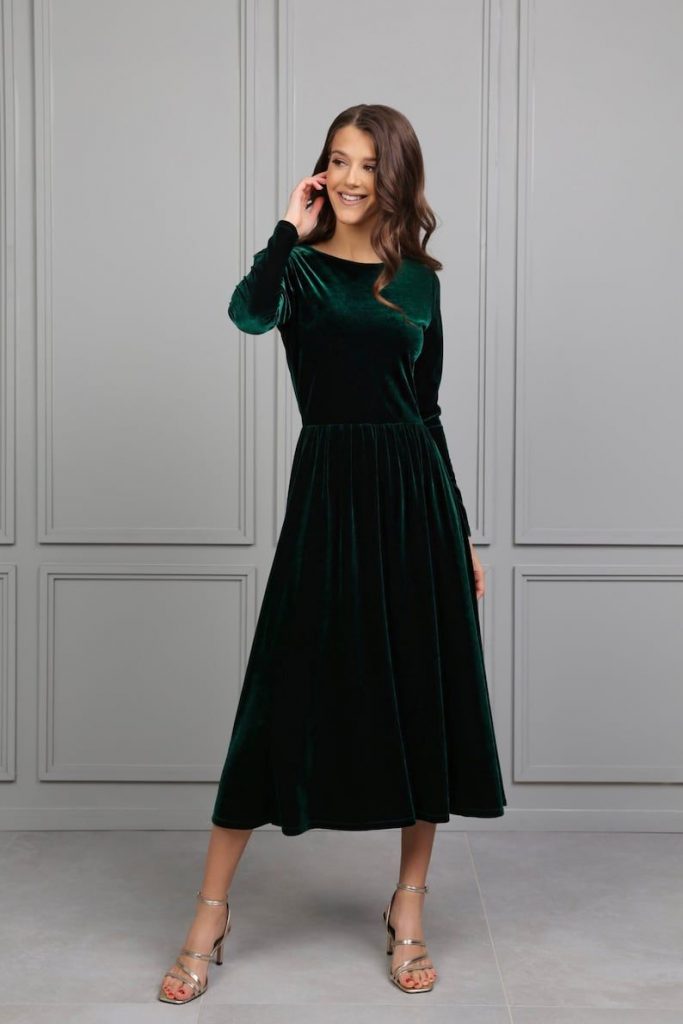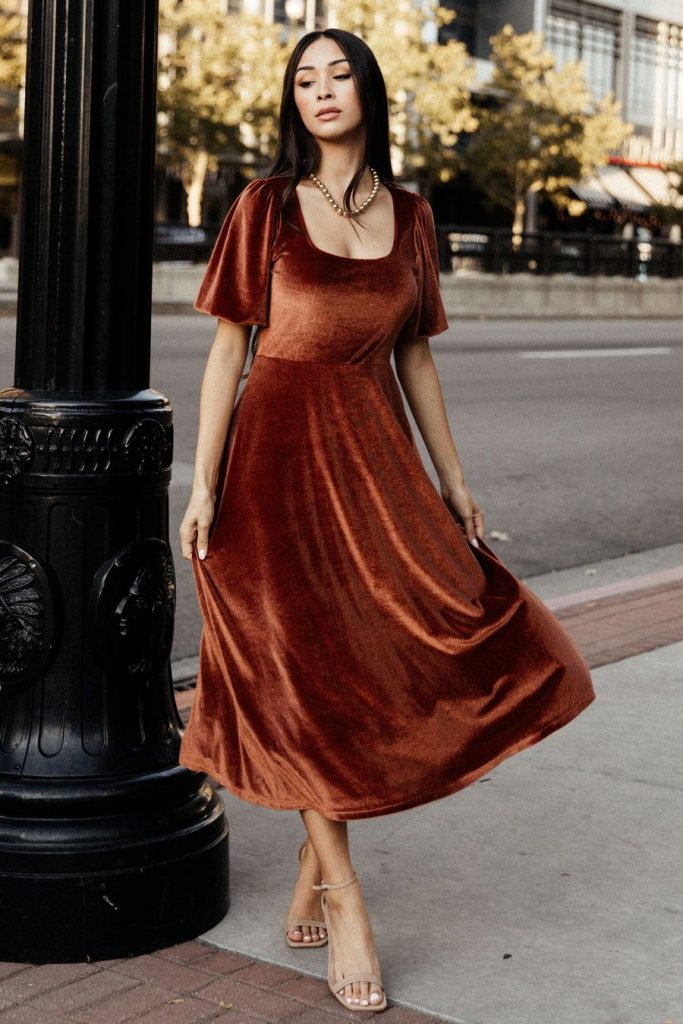 The Return of Velvet Suits
Velvet suits are staging a comeback this fall. The androgynous charm of a well-tailored velvet suit is a powerful statement that exudes confidence and style. Opt for bold colors like deep purple or rich red to make a lasting impression.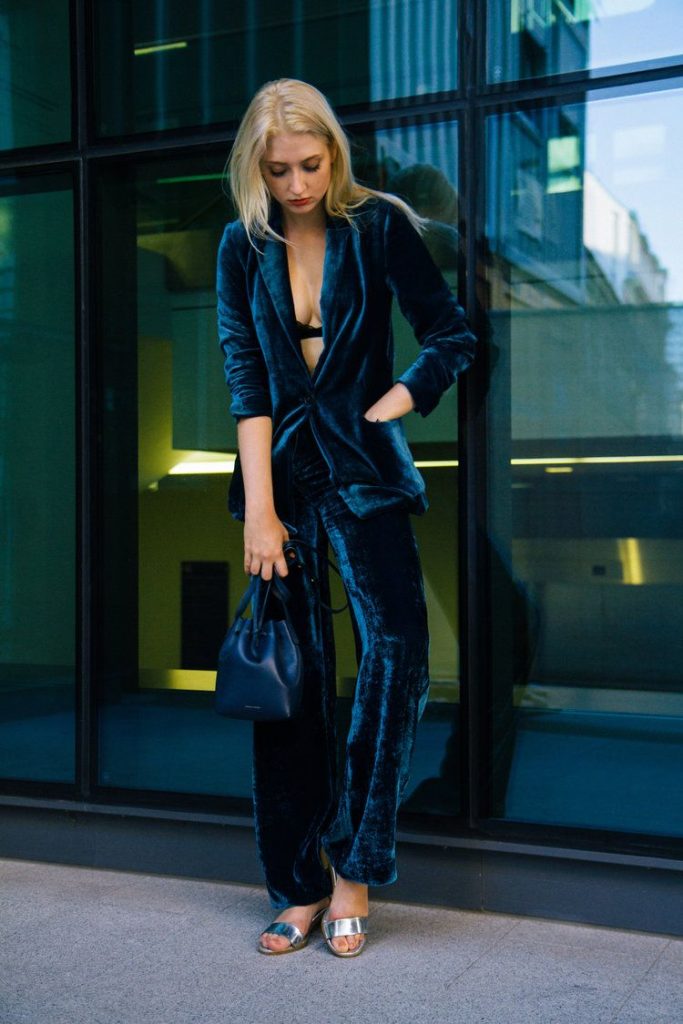 Styling Tips for Velvet Dresses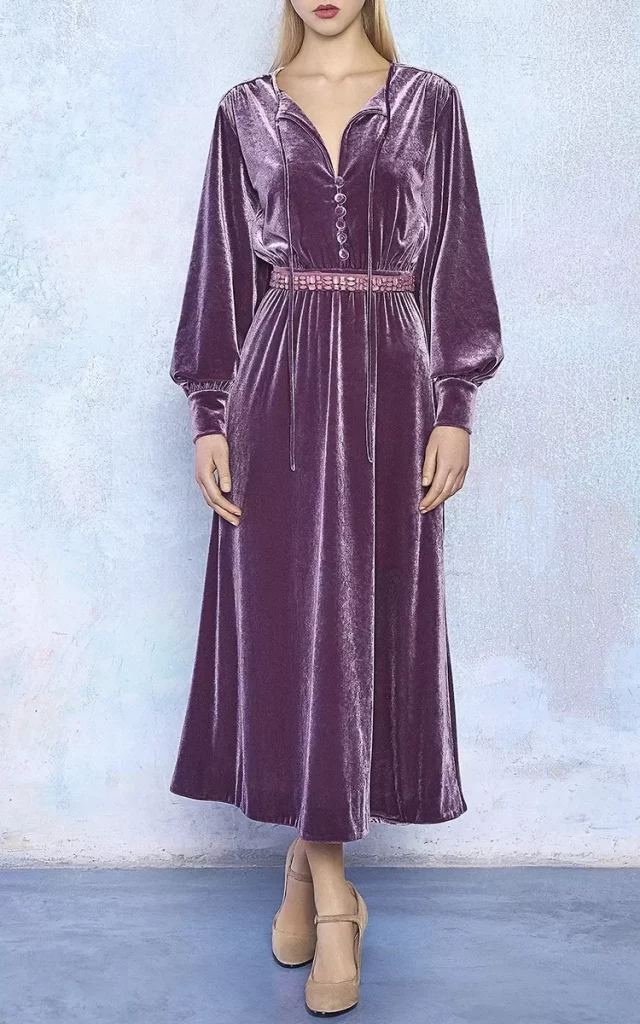 Glamorous Evening Looks
For a show-stopping evening look, choose a floor-length velvet gown in a jewel tone. Pair it with statement jewelry and elegant heels to complete the ensemble. Opt for a sleek updo or cascading curls to accentuate your features.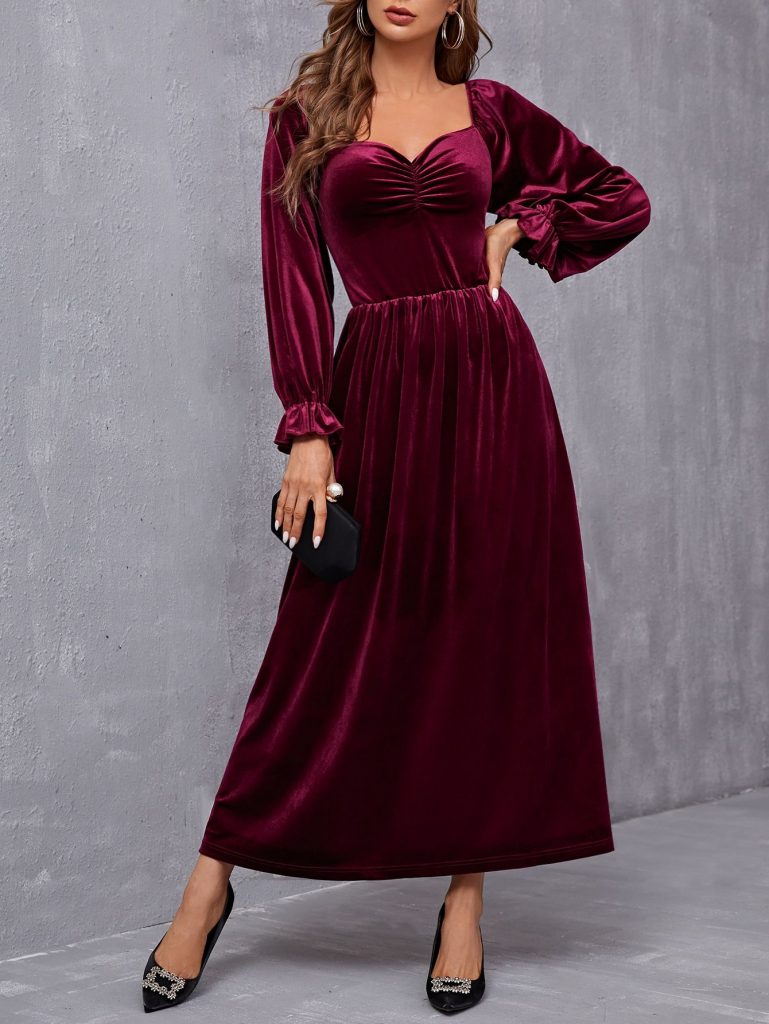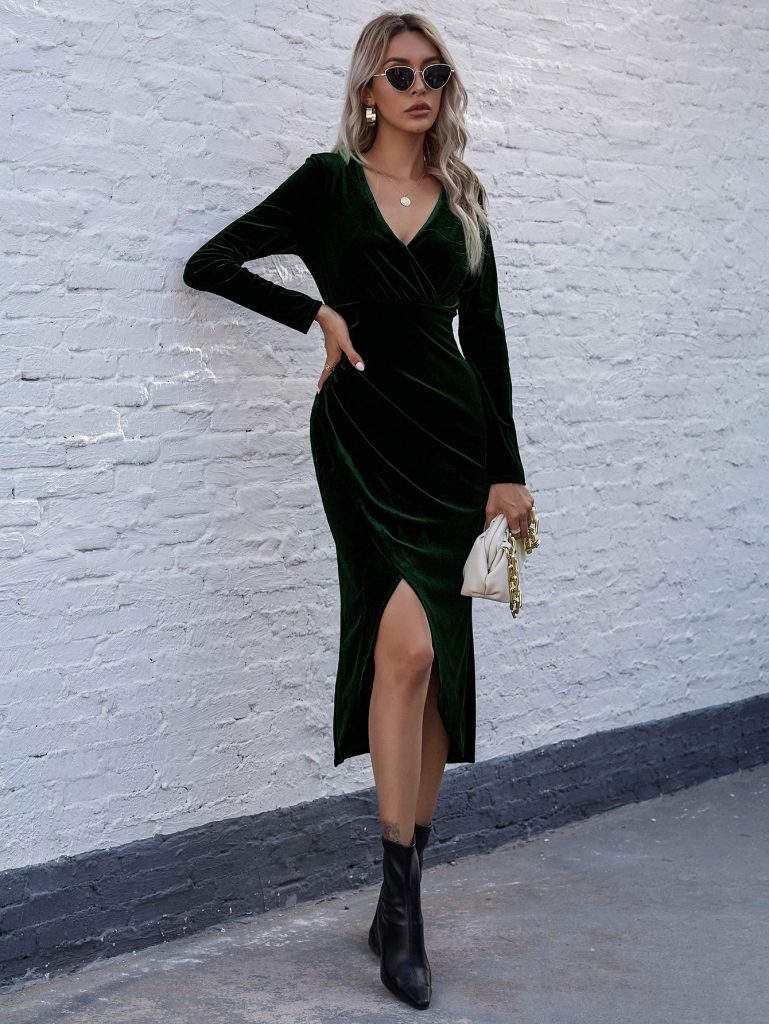 Casual Chic for Daytime
For a more casual daytime look, opt for a midi-length velvet dress in a playful color. Layer it with a stylish jacket or a cozy knit cardigan for added warmth and texture. Complete the look with ankle boots or ballet flats for a touch of sophistication.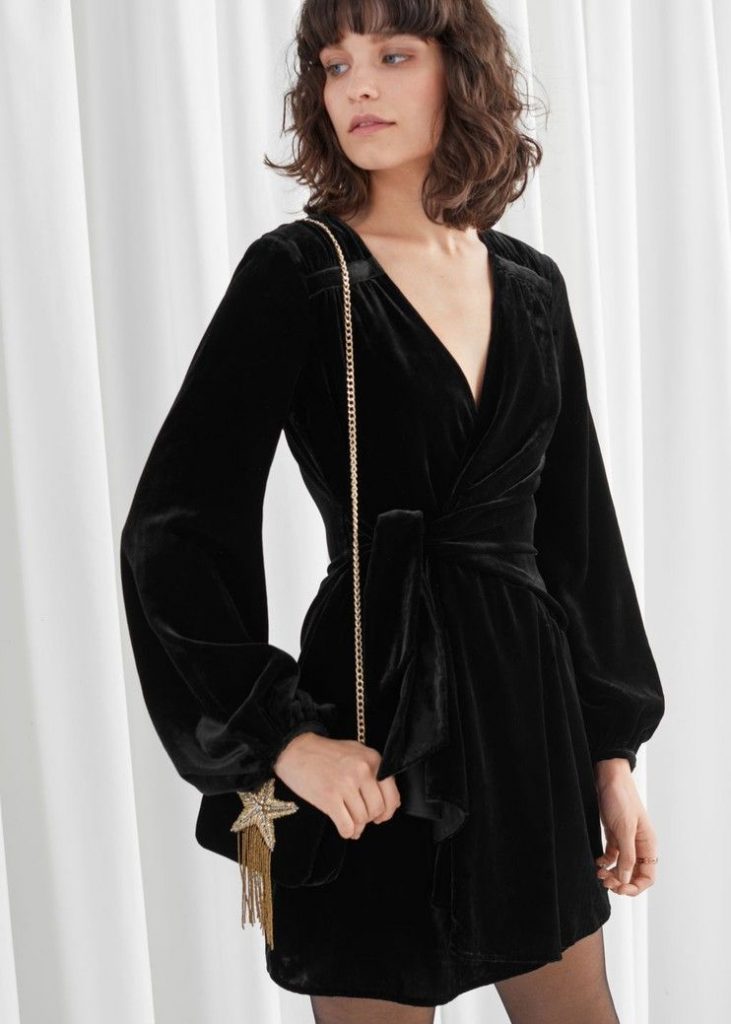 Save Pin